Hello, my Steemians friends,
Today I'll show you around the city, Salzburg! Because it's located in the western part of Austria, there are many visitors from not only other cities of Austria but also Cesky Republic and Germany! In fact, it takes less than one hour by transportation, and you are able to get to Germany!
Well, my last post about Konigssee is actually a trip starting off from this lovely city! If you miss it, you can check here!
在上一片文章介紹國王湖時提過,由薩爾茲堡出發交通上較省時方便,今天就帶大家一窺這個集結了經典城堡與堡壘古蹟,同時又充滿觀光活力的奧地利小鎮!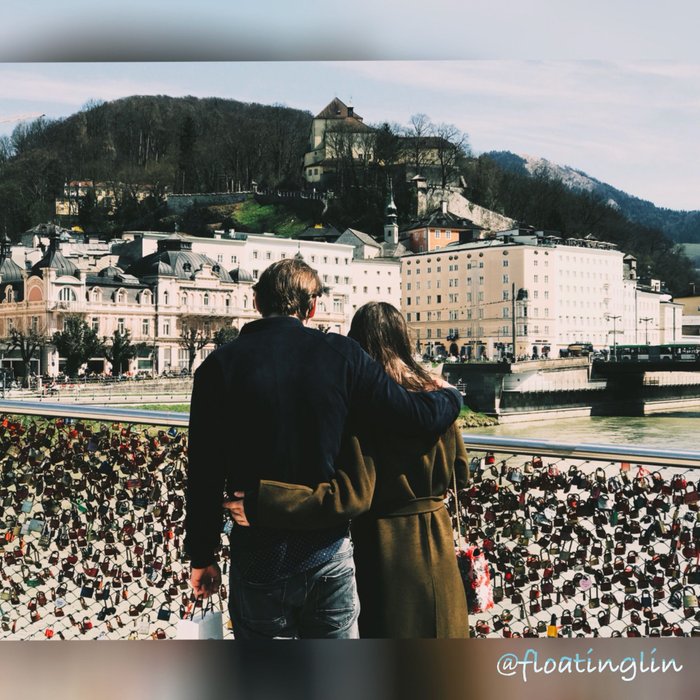 The picture above is Makartsteg, which is kind of a typical European bridges of locks! However, no matter you believe it or not, you can still feel the magic and breathe the air of love!
You may wonder why there are so many cities have "lock bridges?" Is it possible to lock love with a lock? Well, I'm certain most people won't doubt it! The answer is 100% negative! No way!
Then, comes the question, why?
I guess it's all because of hope! We hope love won't pass away easily and even last longer than not only the lock but even the world!
圖中是位於薩爾茲堡小鎮中心的馬克橋,當然,也稱做情人鎖橋。不知道你是否跟我一樣,疑惑為什麼歐洲許多城市都有情人鎖橋?難道所有的戀人們真的相信,憑藉著一個鎖,就能鎖住情人的心,鎖住愛情?
正當思索的時候,迎面走來一對情侶,他們相依著一邊散步一邊看著這些鎖,我不知道這裡是否有一個屬於他們的鎖,但心裡似乎浮現了答案,我想每個人或許都有這種盼望吧!不管戀愛是進行式,過去式,或者還在期盼的未來式,誰不希望屬於自己的真愛能長長久久呢!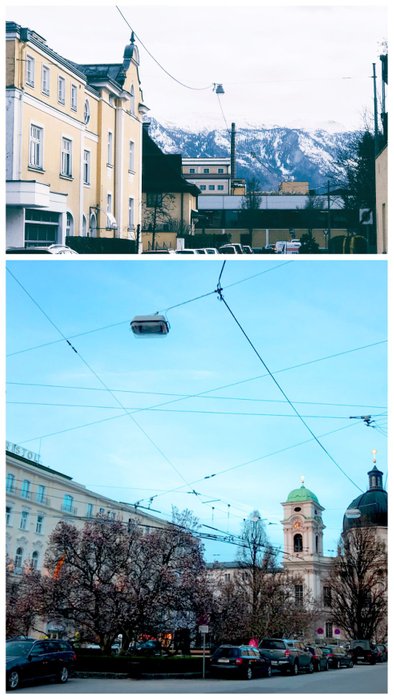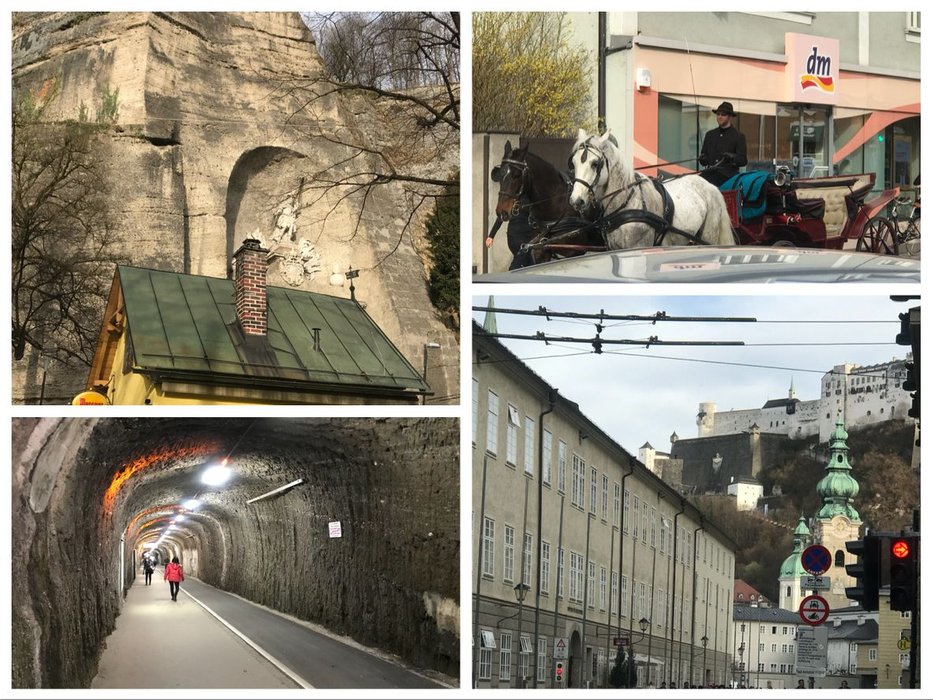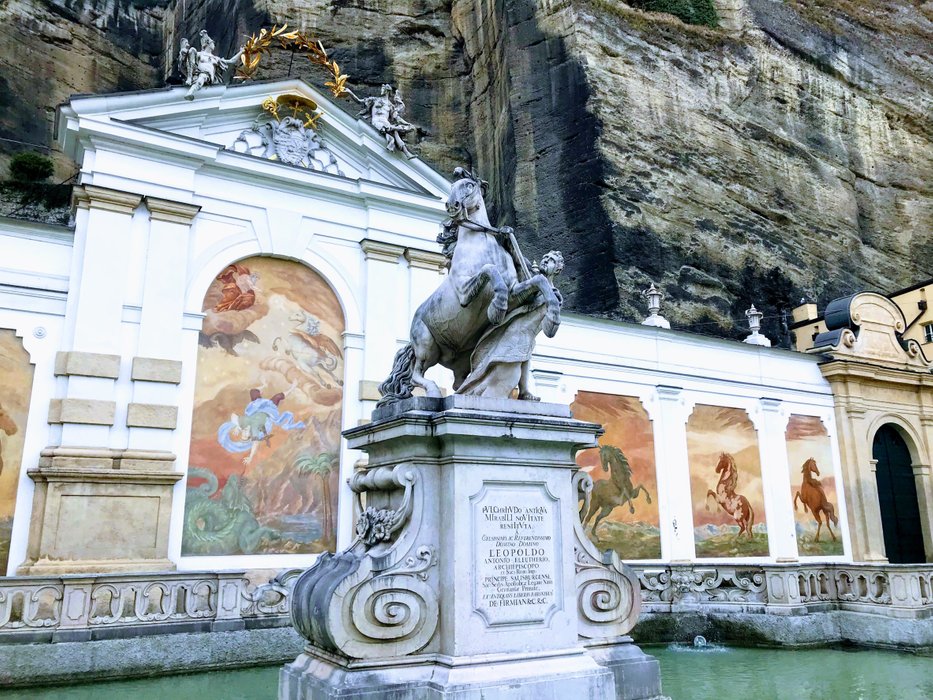 As walking in Salzburg streets, you would able to see these busy cables web above, and it's all because of the main transportation in the city, trams! If you watch further, there's another astonishment for you, which is the far mountains are still covered with snow in this season!
走在薩爾茲堡的街道上,天空是交錯繁忙的,原因是發達的電車交通,別有一種特殊風景。另外也很難不去驚嘆遠方蓋著白雪的山頭,到底距離多遠不知道,但這風景就在眼前啊!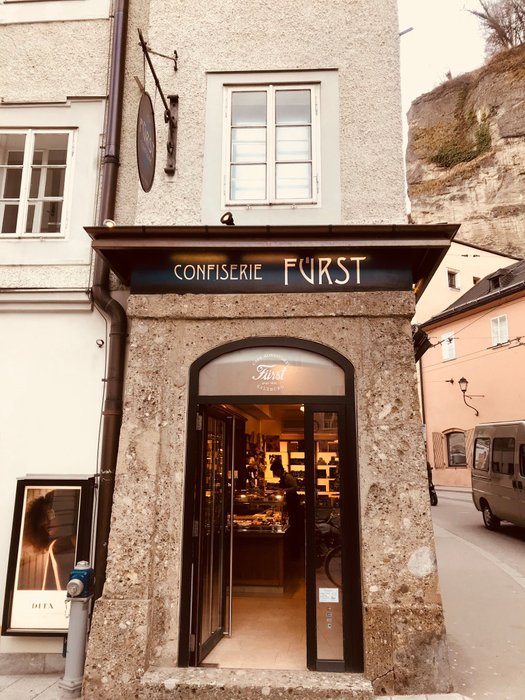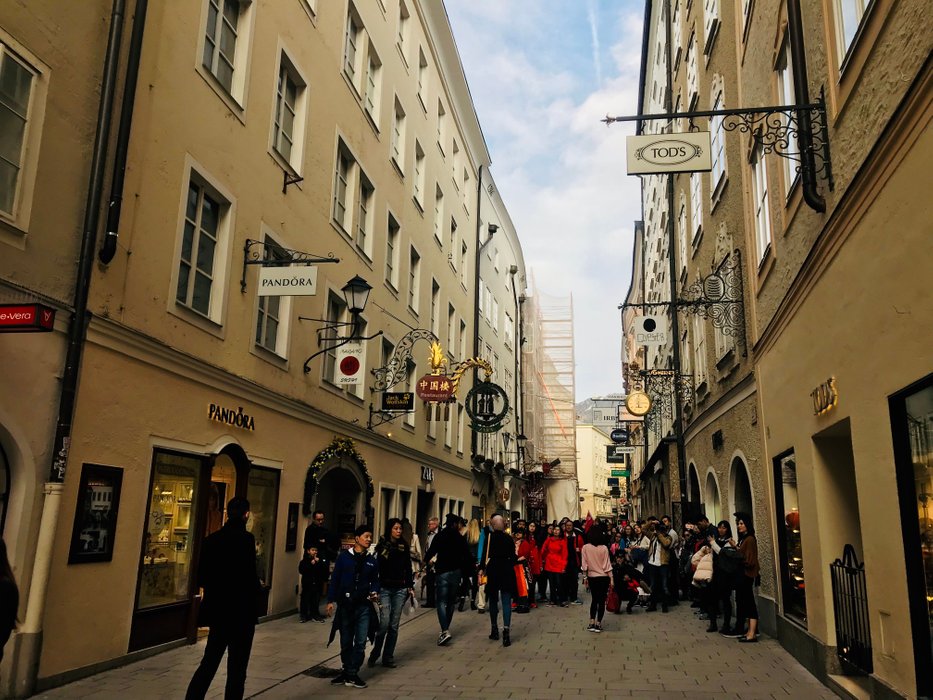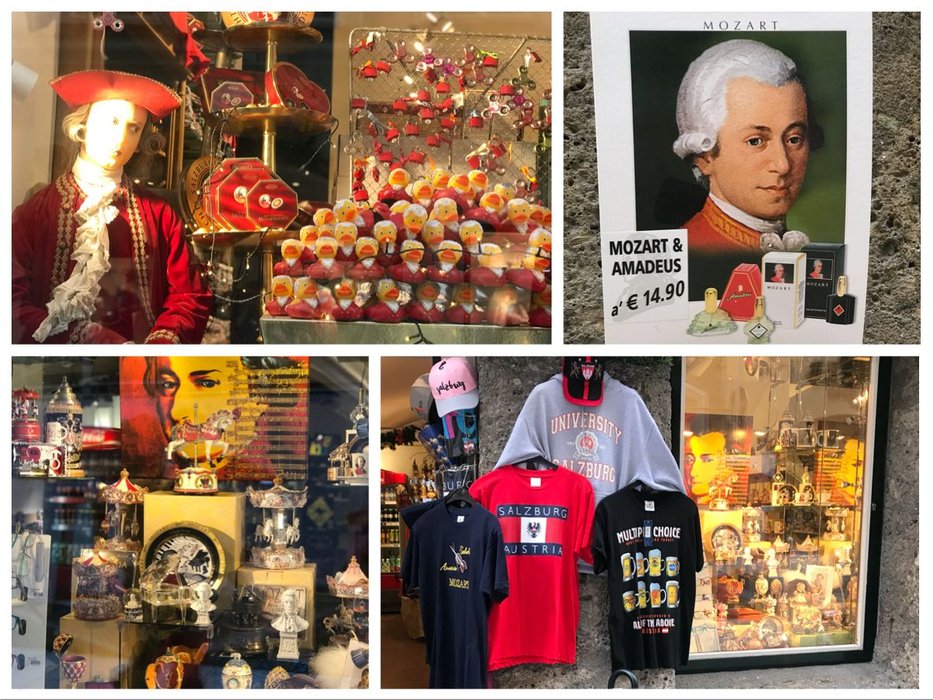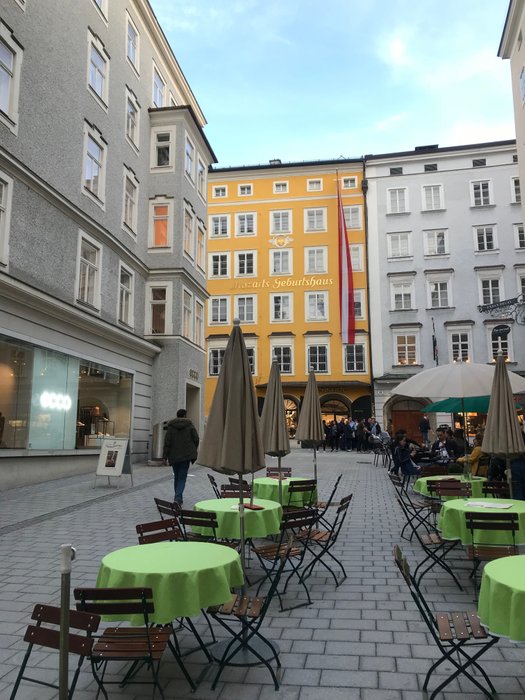 I noticed that the elegant traditional costumes are still well preserved and appear quite often in lots of store windows here. It may easily remind us the culture but also the classic movie, "The Sound of Music!" Yes, there are many movie scenes produced here!
Moreover, many Mozart related souvenirs would keep reminding you it's the music genius's birth place, and never miss to stop by for some gifts!
這座小鎮不算大,有點悠閒,卻也保留許多原始與古典建築,例如,傳統的服飾會出現在街頭櫥窗,經典電影「真善美」據說也有許多場景源自於此喔!還有還有,曾經輝煌的教堂與城堡可以參觀,當然,更有許多音樂神童莫札特的產品時刻提醒來這兒短暫停留的旅人們,這可是莫札特出生的小鎮,不要錯過囉!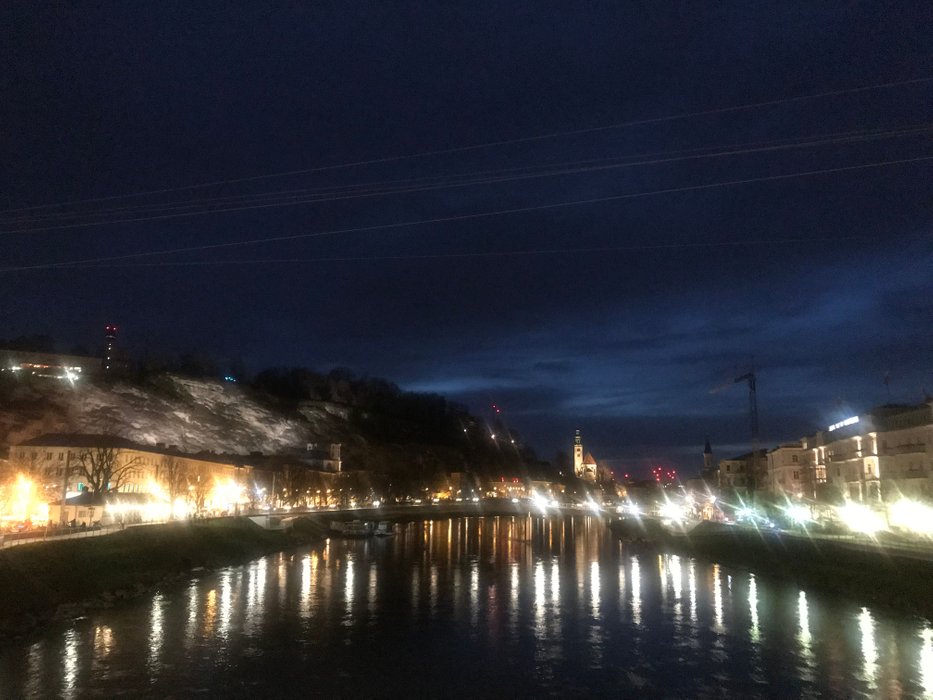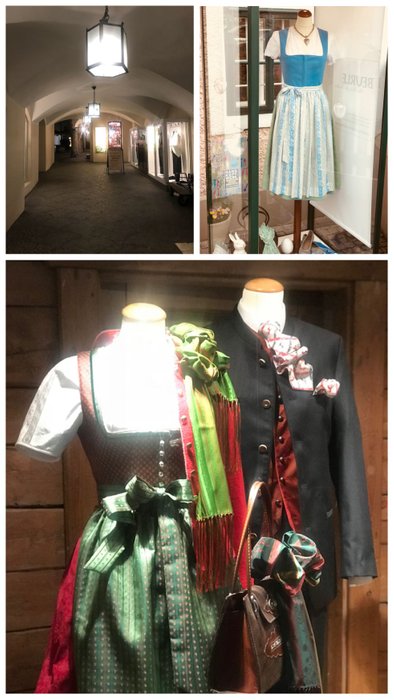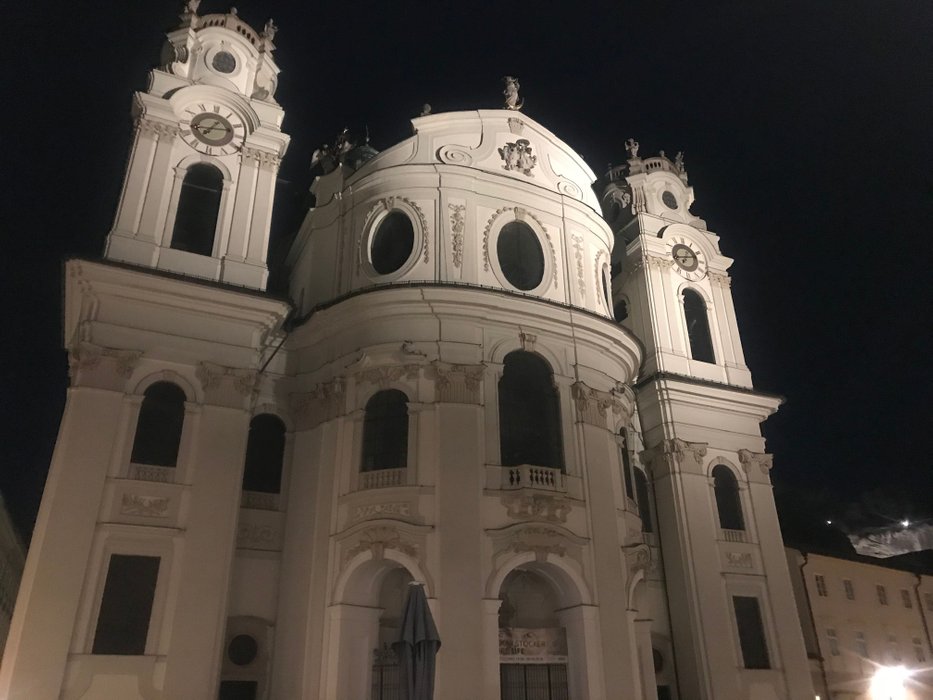 As dark falling, there is another romantic atmosphere accompanied with a little mystery in the city! It's quite different from the leisure tone in the daytime, so I would highly suggest all the visitors to spend some time having a walk in the evening here!
夜色降臨後的薩爾茲堡小鎮,映照著燈火別有一番景色!對照於日間的悠閒步調,更增添了些許神秘又浪漫的氣息,非常適合晚餐後沿著河岸走走看看,建議計畫來這兒的朋友們,千萬別浪費了夜晚的時光啊。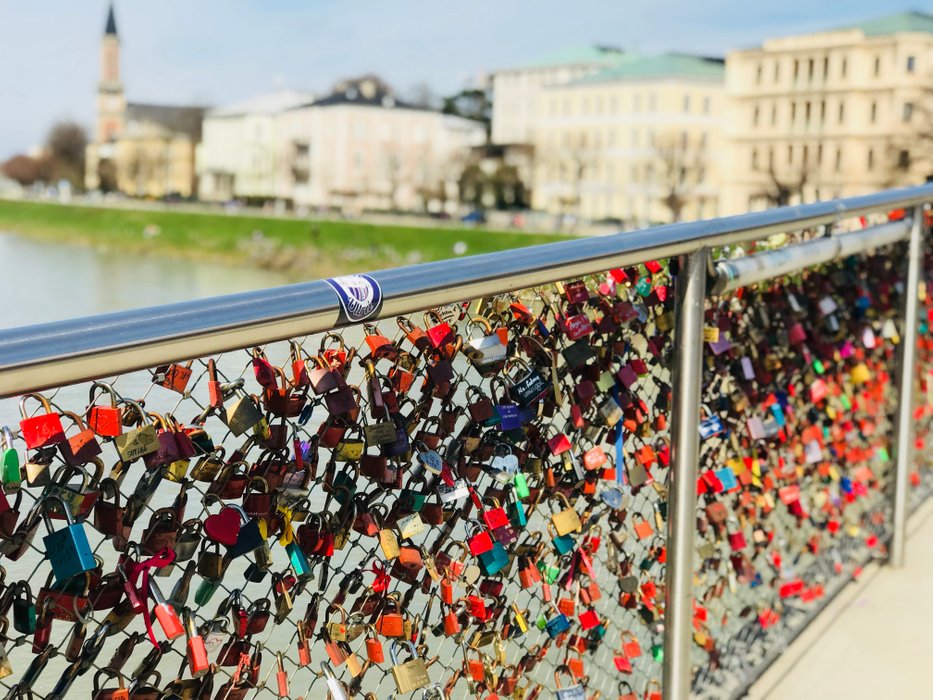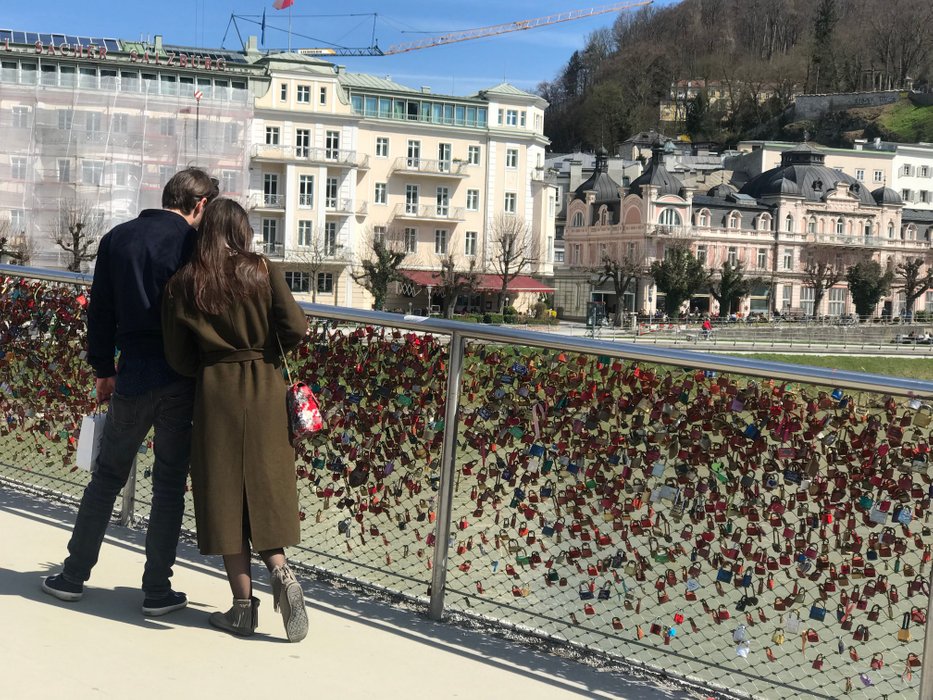 Thank you for reading!
If you like my sharing, feel free to follow, leave messages and upvote!
Much love!😘
如果你/妳喜歡我的分享,歡迎跟隨或留言點讚!謝謝!