When you visit Prague, "The Old Town of Prague" (Czech: Staré Město pražské) is definitely a must go place! So, here we are!
老城廣場可以說是最著名的布拉格知名地標!所以迫不及待的,我們來啦!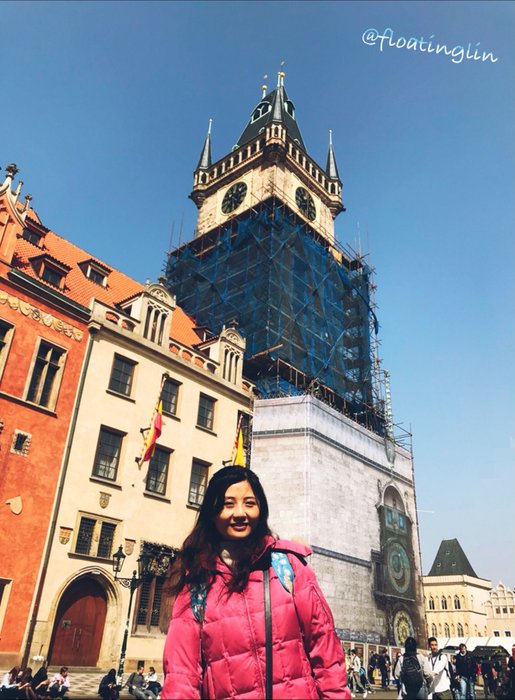 In Old Town Square, the Prazsky orloj would be surely the highlight! It's not only the specific delicacy design, the puppets representing the saints report punctually also satisfy the curiosity and bring excitement for both astronomy lovers and all the visitors!
Unfortunately, during our visit, it's just under the maintenance, we're not able to go upstairs for the great view! What a pity, but I think these unexpected issues which travelers may confront are also the valuable parts of travelings! Also, it gives us one best reason to visit here again someday!
來到這裡,天文鐘可說是每個來到布拉格舊城廣場必定會朝聖的景點,可惜此次造訪剛好遇到整修,無法盡情參觀,更無法上樓登高俯瞰!難免遺憾,但轉念一想,這些不可預期或許也是旅行的一部分吧!
根據wikipedia:
布拉格天文鐘(捷克語:Pražský orloj,[praʒski: ɔrlɔi])包括三個主要部分:天文鐘面,代表太陽和月亮在天空中的方位,顯示各種天文資料;「行走的使徒」,每小時顯示使徒和其他移動雕塑。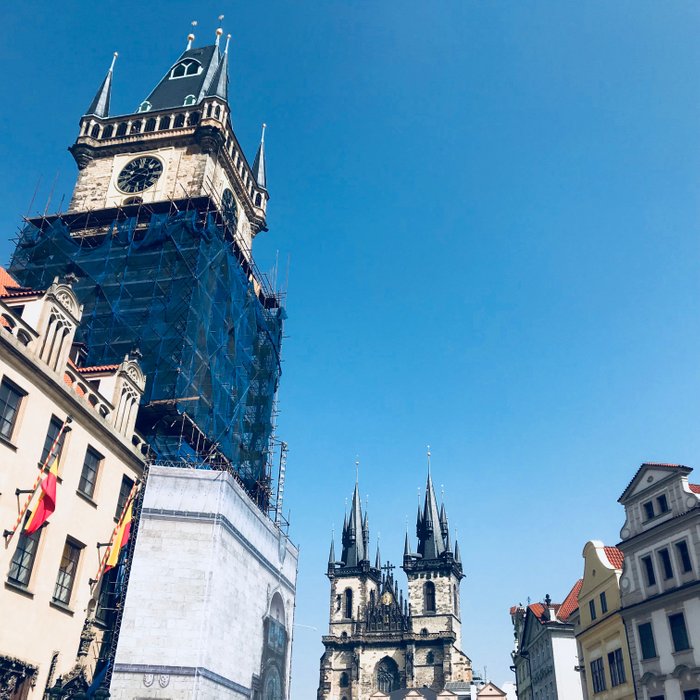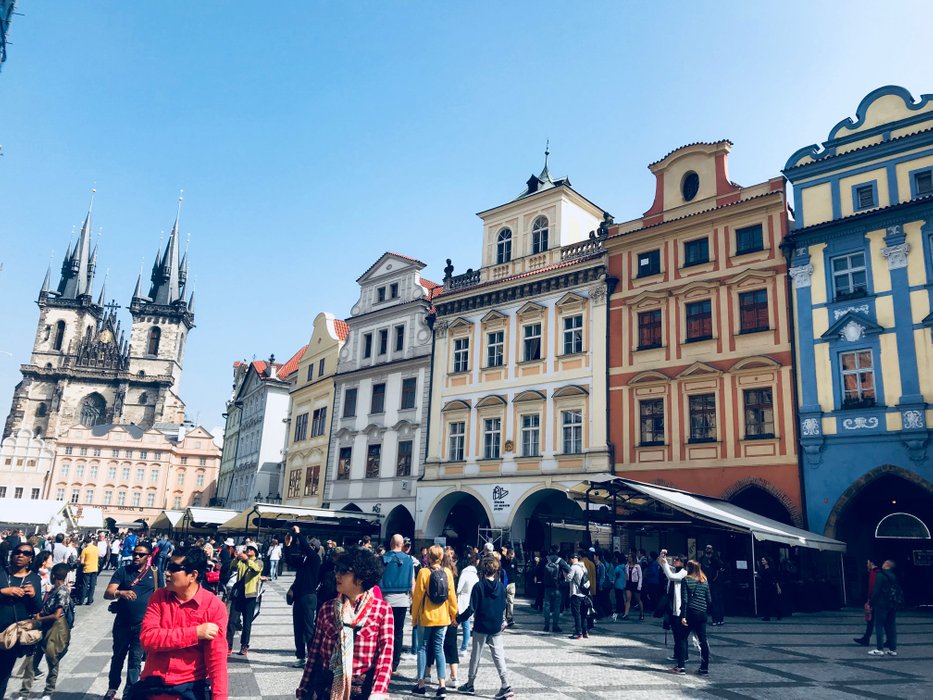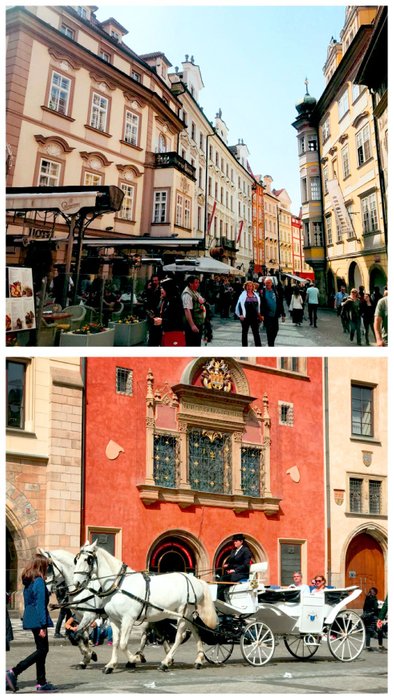 In my impression, it's always busy and crowded on the square, and there's no exception this time! As you see, there are many visitors having a wonderful relaxing time sitting in the cafe with some cool beer, also, many talented street artists are doing their best to attract people's attention!
In this city, I would say you'll never feel bored!
印象中的老城廣場,人潮總是洶湧,廣場總是忙碌,空氣瀰漫著啤酒和一種近似節慶的熱鬧歡愉!這次的到訪,一樣有著滿滿的人潮,周邊的店家也幾乎都坐滿了遊客。想像這畫面,悠閒的點杯啤酒,曬著溫暖的陽光,看著廣場的人潮來去,以及熱鬧的街頭表演,好不恣意悠閒的情調啊!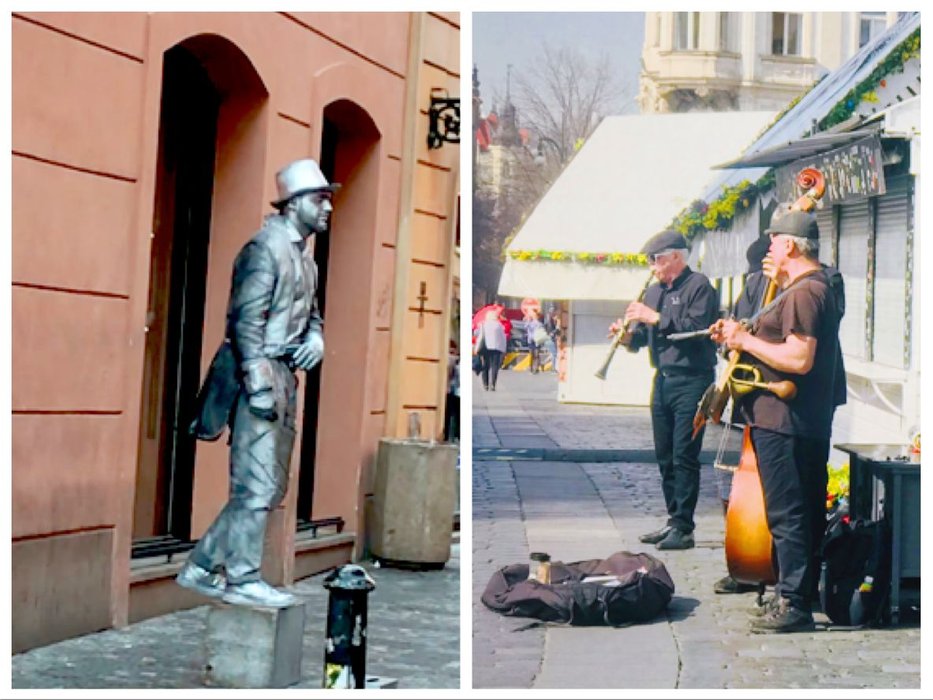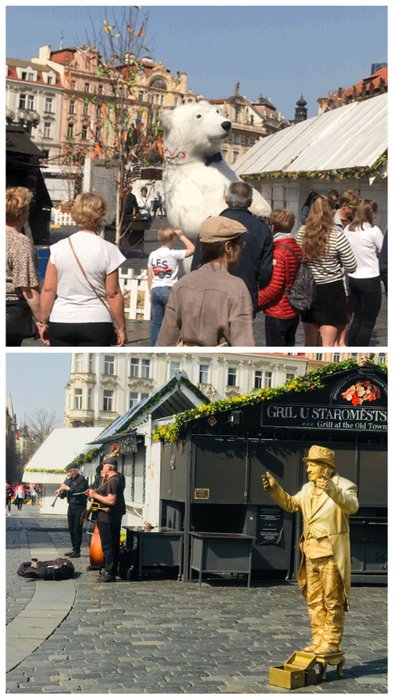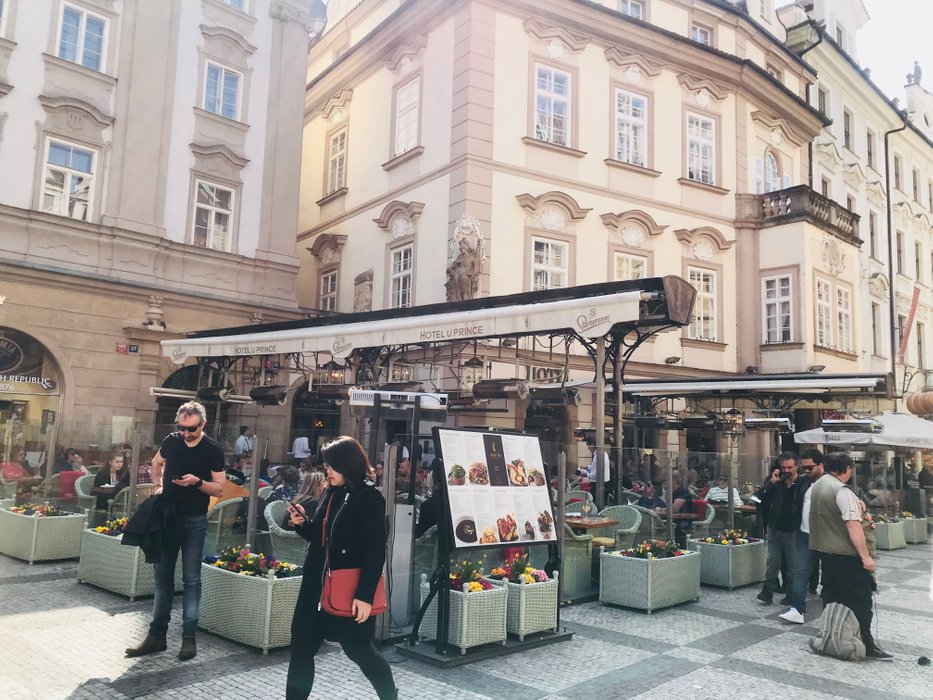 Walking throug the alleys, we found a lovely store selling various cakes, crepes and ice cream! Look at the photos, I'm wondering who would say "No!"
Oh my, that's really nice to have one cone on this sunny day even without the Tripadvisor's Rating!
在小巷穿梭時看到了這間賣甜點的小店,忍不住誘惑到裡頭坐下來點了令人垂涎的手工冰淇淋,口感細緻滑順,滋味真的好好!後來才發現知名旅遊網站也有推薦,也算是誤打誤撞喔!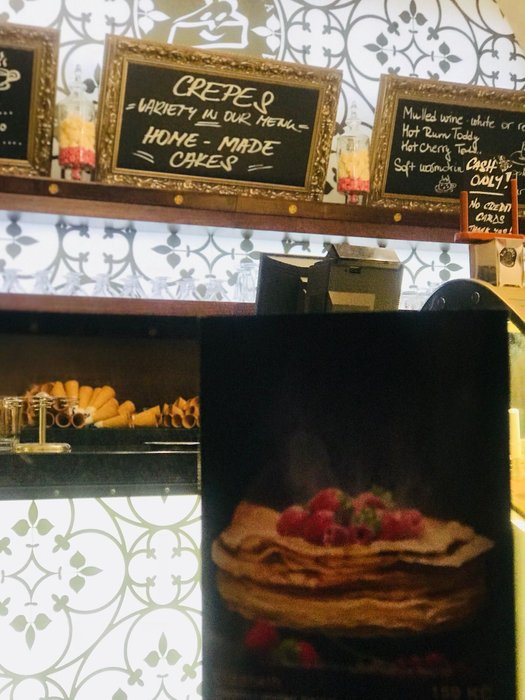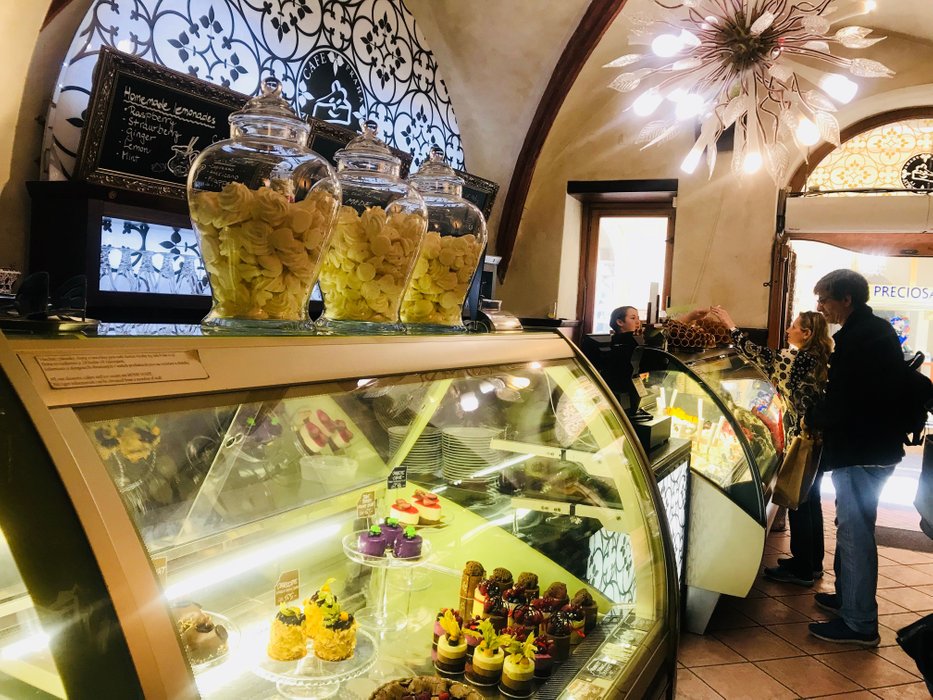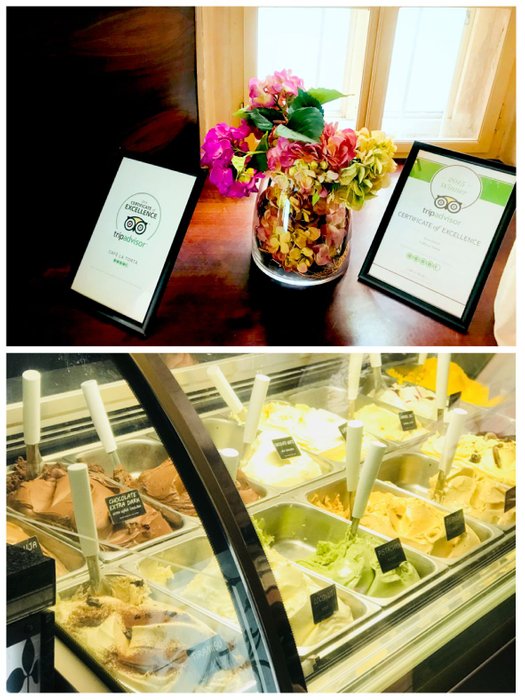 Food, history, art, culture, everything! Prague is totally a paradise which satisfies all needs for tourists!
If you have interest in more of my Prague, Czech Republic tour, stay tuned!😉
布拉格,美食文化藝術都豐富!對這個城市有興趣或充滿好奇嗎?不妨與我同行喔!
World Map
!steemitworldmap 50.0869821 lat 14.4208582 long d3scr

Thank you for reading!
If you like my sharing, feel free to follow, leave messages and upvote!
Much love!😘
如果你/妳喜歡我的分享,歡迎跟隨或留言點讚!謝謝!