Hello, my steemian friends
Today we are heading to the Queen's House in Greenwich! Follow me to look around!
哈囉,今天要帶大家到英國格林威治逛逛,這兒除了有著名的天文台,以及不遠處的格林威治市集,另外還有一個皇后宮可免費入內參觀,現在跟著我一起進去瞧瞧吧!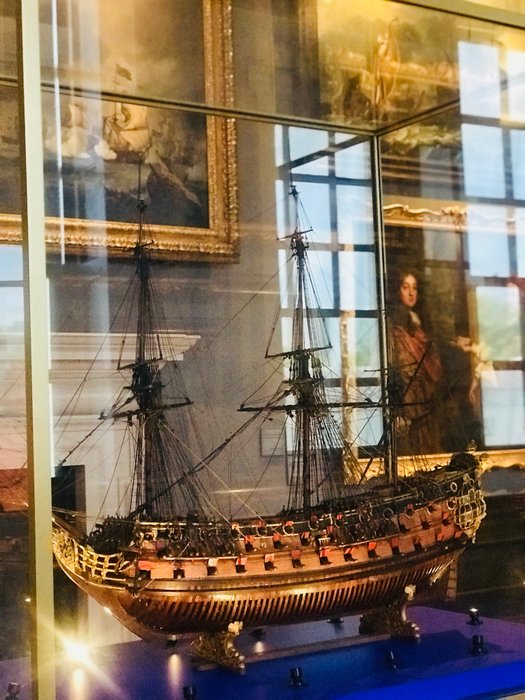 This place is actually a museum with lots of portraits and models exhibition, and what's fabulous is due to there are only a few steps away from the Royal Observatary Greenwich and Greenwich Market, it's quite convenient for all the visitors to arrange these spots together on their visit!
這座皇后宮現在已整理成博物館形式供遊客參觀欣賞,對於安排到格林威治一遊的朋友們,可千萬不要錯過了這個景點喲!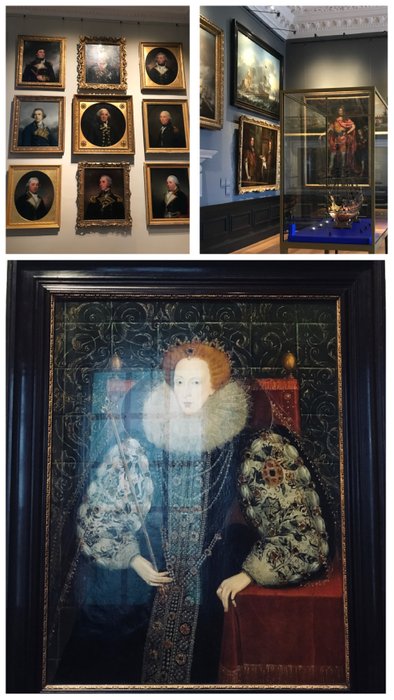 If you are a fan of history or have passion about modeling, I believe you would be quite excited about looking the portraits and modes display here! What's more, this is the palace Queen of England had actually lived, so visitors are able to watch and experience the way how the royal led their life and decorated their rooms and lobbies. So people will know much better and have more understandings about the royal taste then! In addition, it's a fat chance to run our imagination during and even after the visit!
如果對歷史或模型有興趣的朋友,相信到這兒來一定會相當興奮!透過近距離的觀賞早期女王居住的內部空間,還有展示的相關畫作與當時的航海船隻模型,對於一直以來在航海時代稱霸的英國,一定能有更多的想像空間和認識!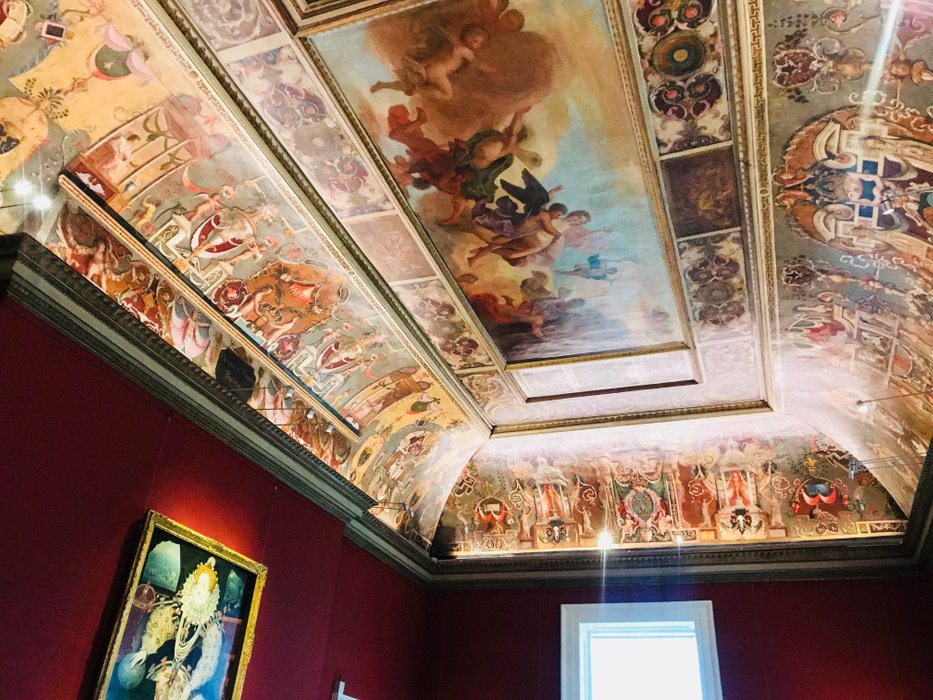 As to me, I'm quite attracted by the delicate painting on the ceiling! Isn't it gorgeous? Even though I'm not able to tell the story behind! lol
天花板的畫超美的!雖然畫的是什麼不清楚,就純粹以欣賞角度來看吧!
---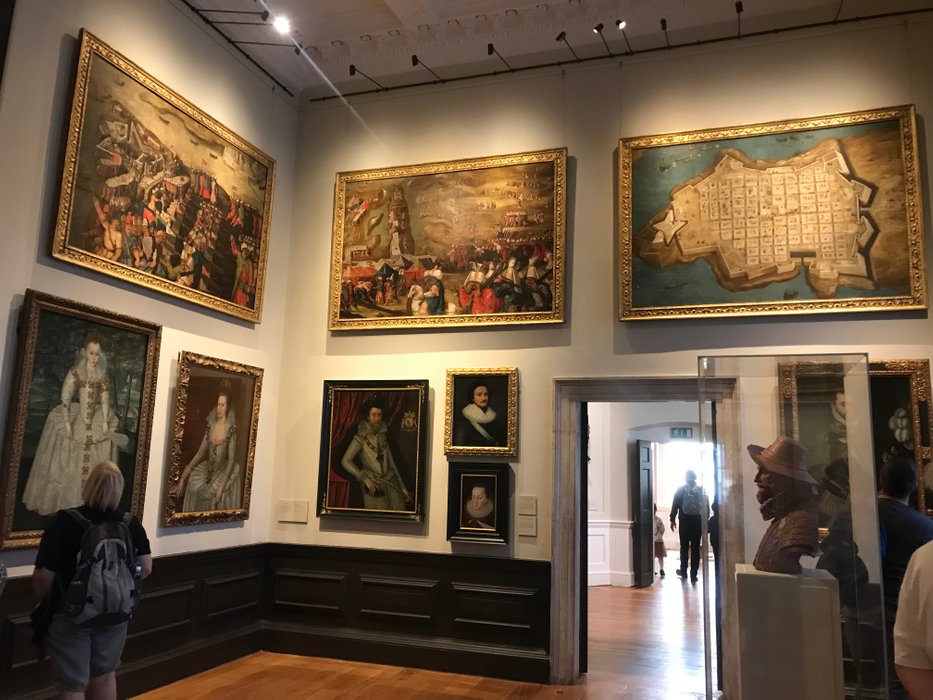 Attached with the pictures are discriptions about the royal or the backgroun, sometimes I think it's quite attractive to read the story behind. Also, it's a good chance to treat yourself a valuable history lesson only if you pay enough attention to reading or watching them! Well, I think you won't deny there are always big rewardings when we spend time visiting museums!😉
在部分的照片或展示旁有文字解說,對於歷史文物不算有研究的我來說,透過這些介紹對早期的英國皇室有了一點粗淺的認識,也是不錯的收穫喔!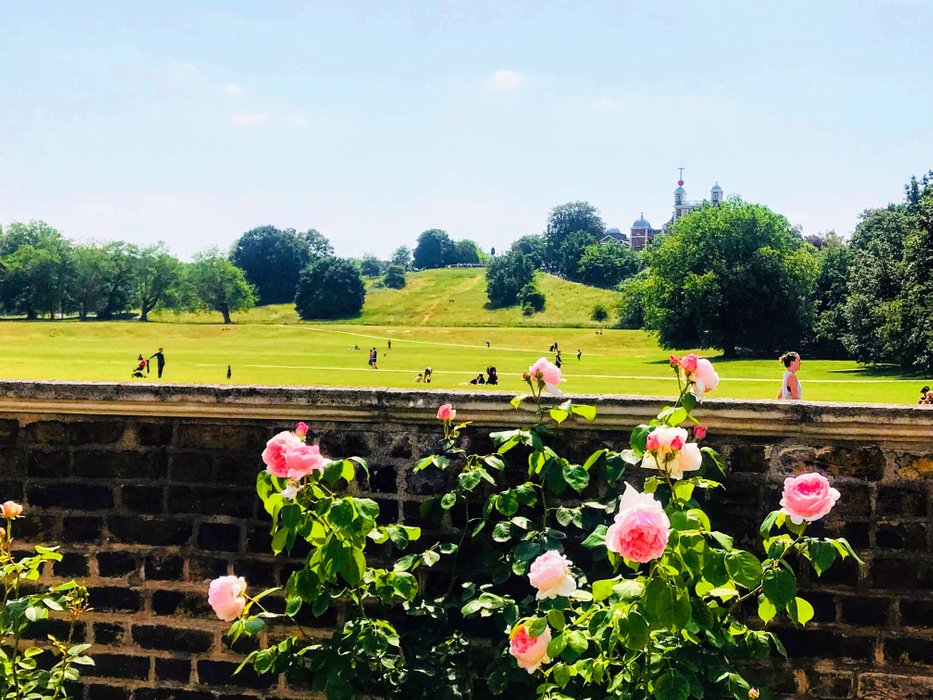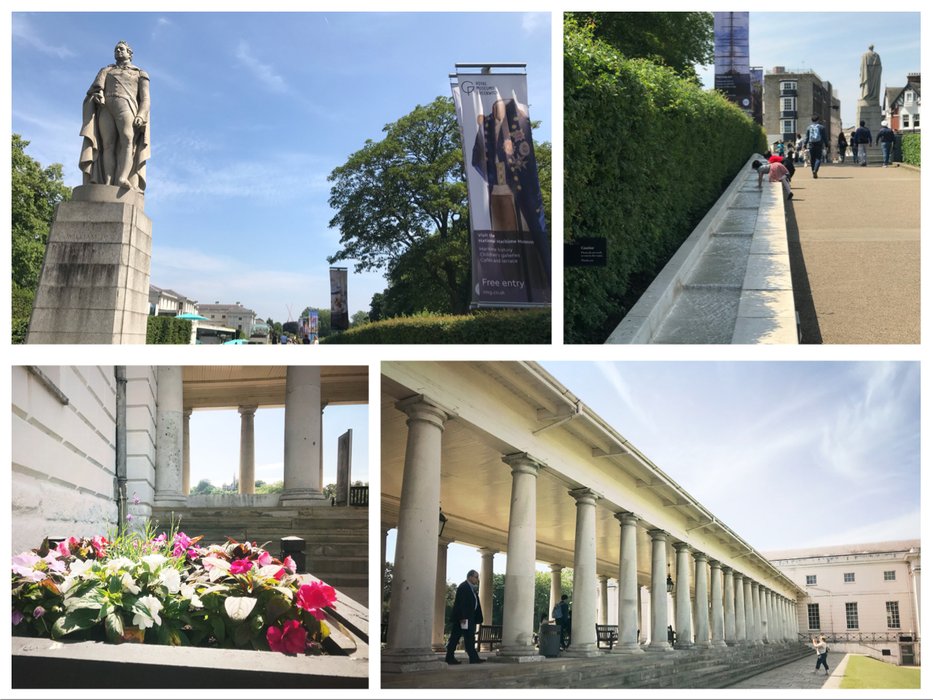 After the visit, there are two options for you. The first one, you may go through a park (well, kind of a big grass) and follow the trail upforwards, you will meet the Royal Observatary Greenwich.
結束皇后宮的行程後,有兩個方案可選擇,一個是循著公園小徑往上走,可以到格林威治天文臺看看著名的子午線!雖然這段路有點陡,但由山坡上遠眺倫敦的景色也是很棒的意外收穫!
---
Option 1 Royal Observatary Greenwich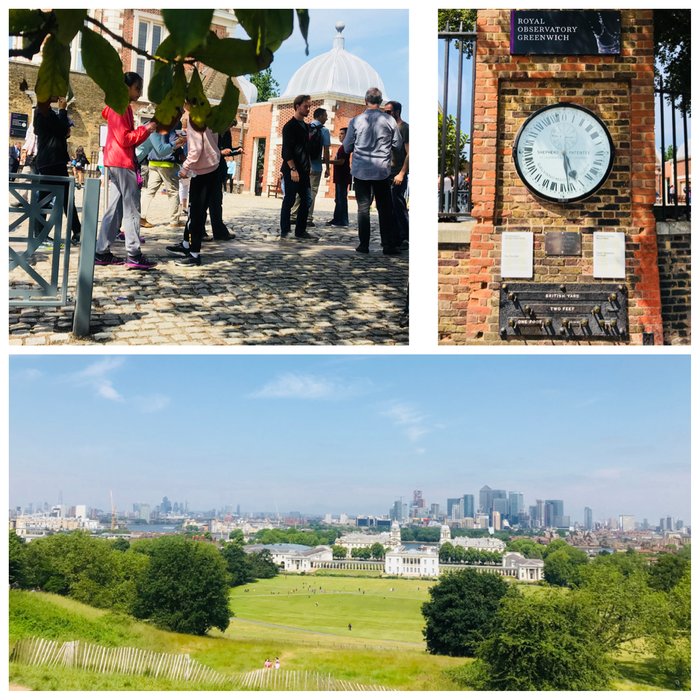 By the way, the view there is quite amazing!
---
Option 2 Greenwich Market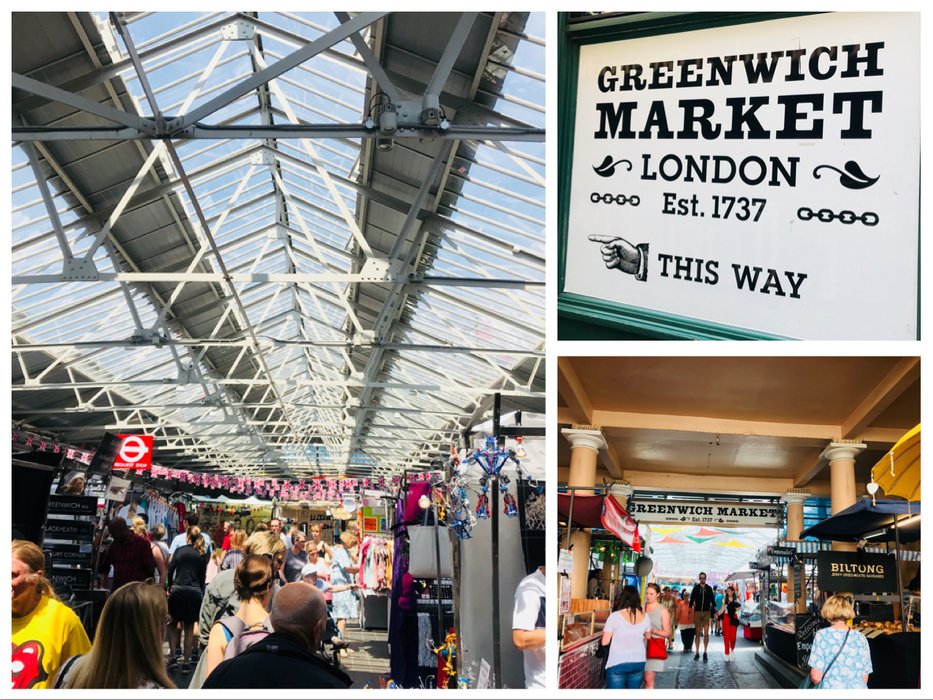 There are many stalls providing nice drinks, fabulous desserts and exordinary crafts here! No matter you want to sit down having a nice meal, treat yourself with something sweet or hunt for something special, well, this is the place for you!
格林威治市集不算大,但提供許多不同類型的商品,有吃的小攤,也有可以入座的啤酒店,更有許多集結創意的特色小物,逛起來算是輕鬆又有趣的一個小而美市集!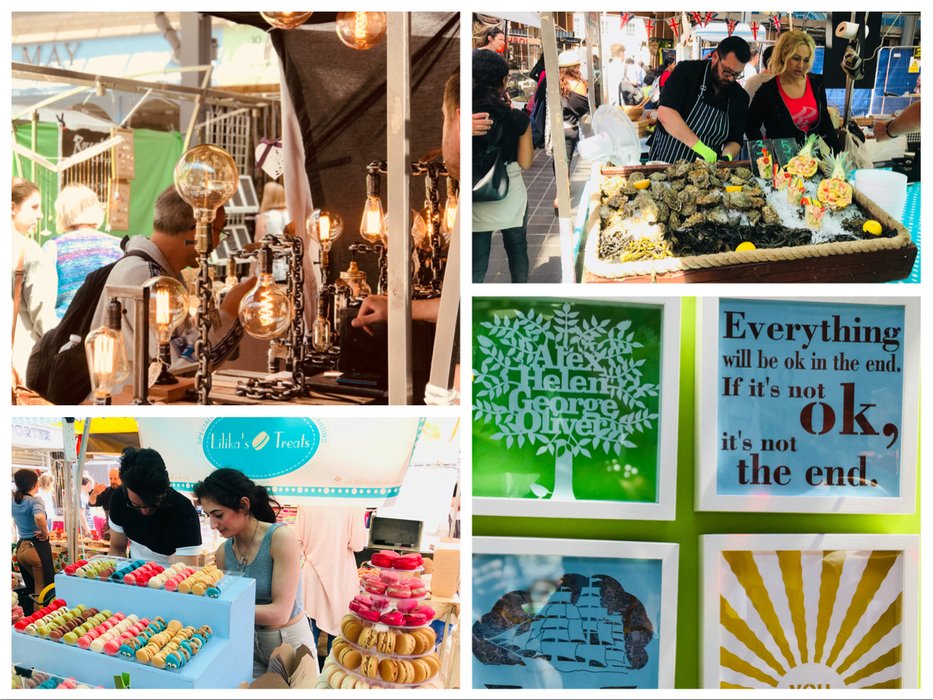 I found my quote of the day!😌
---

Thank you for reading!
If you like my sharing, feel free to follow, leave messages and upvote!
Much love!😘
如果你/妳喜歡我的分享,歡迎跟隨或留言點讚!謝謝!