I do believe food is one of the best way to know a city. Today, I would like to share with you this popular street snack of Czech Republic, Trdlo!
食物是認識一座城市最好的方式之一!今天帶大家嚐嚐捷克美味的街頭小吃,煙囪捲!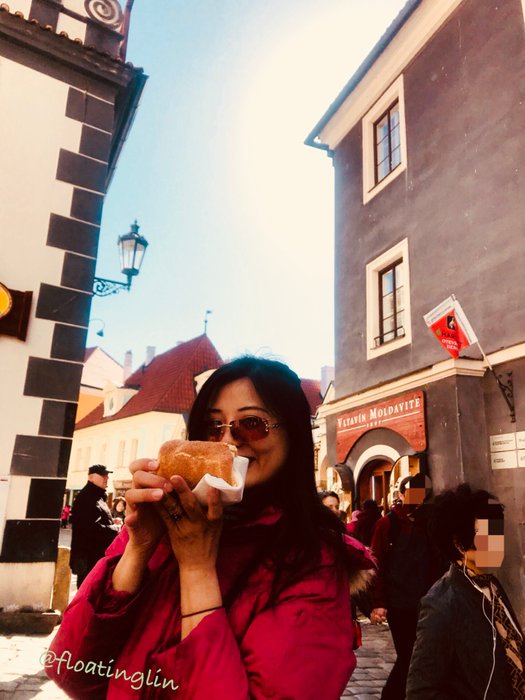 Look at the crowd and you may understand how popular this street snack is here! With many choices of filling, they are not only popular for tourists but also welcomed to the locals!
The taste you ask? My friends, I would say it's more than fabulous!
看看店家前的人潮,不難想見煙囪捲在當地受歡迎的程度!有多種口味的選擇,加上酥脆的口感和豐富的內餡,我也一試成主顧,在捷克停留期間,忍不住品嚐了許多種口味,每一種都好吃的讓我驚嘆!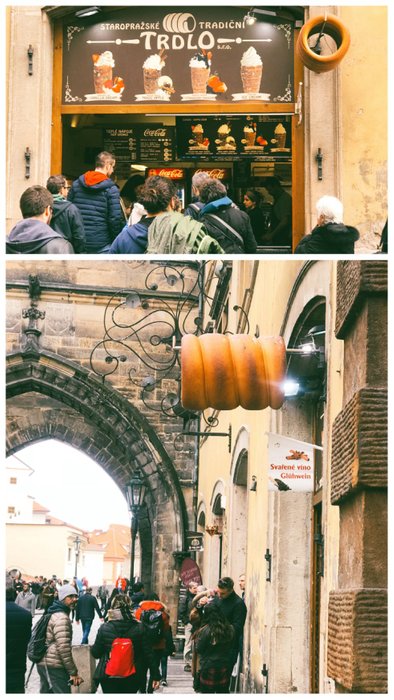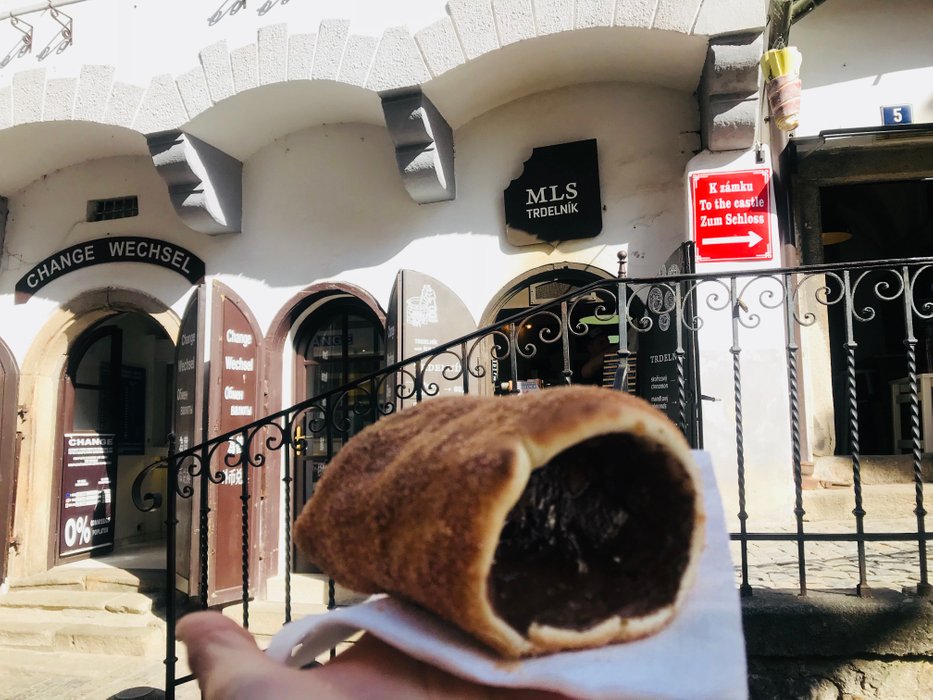 Watching these photos, I have to say I've missed the taste already and can't help keep mouthwatering! The taste of crispy crust, smoth costa sauce and these amazing filling, oh my! 😋
During my trip in Czech Republic, I've ordered several different flavors of Trdlo for a couple of times, oh yes, you can imagine how much I love it! And I have to say each one didn't disappoint me!
看著照片,我忍不住想引起了這道街頭美味,酥脆微甜的餅皮,原味就很好吃,如果再加上自己喜愛的餡料,那滋味更是絕妙!
All right, my friends, I'm now quite excited to announce it's actually the first RIF on my steemit post! Let's take a look how the lady made us a fresh and absolutely appetizing Trdlo!😍
這是第一次po文中有動圖,真是太開心啦!就將它獻給這道小吃吧!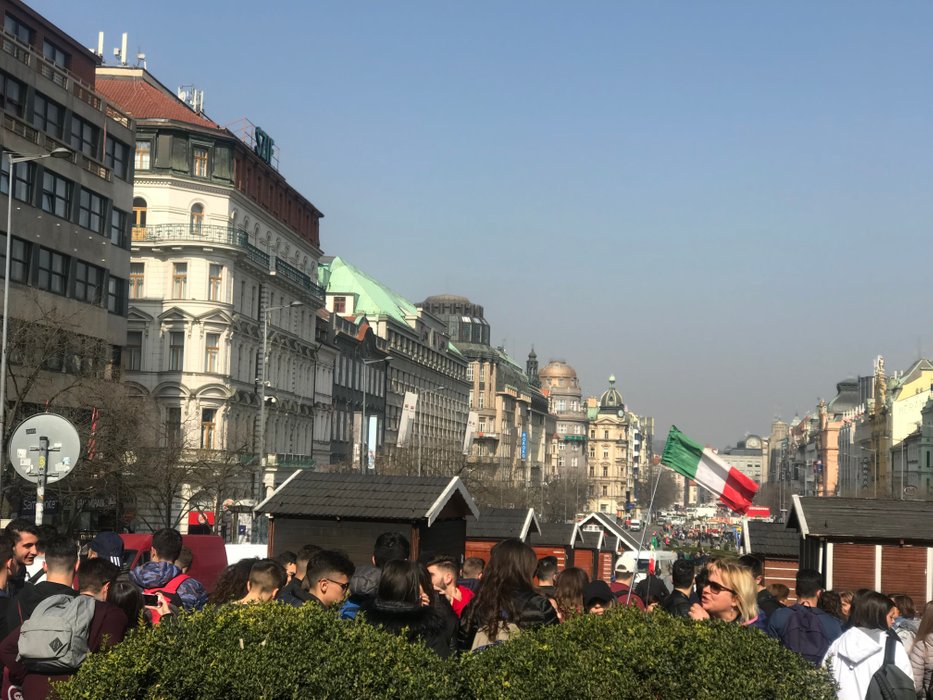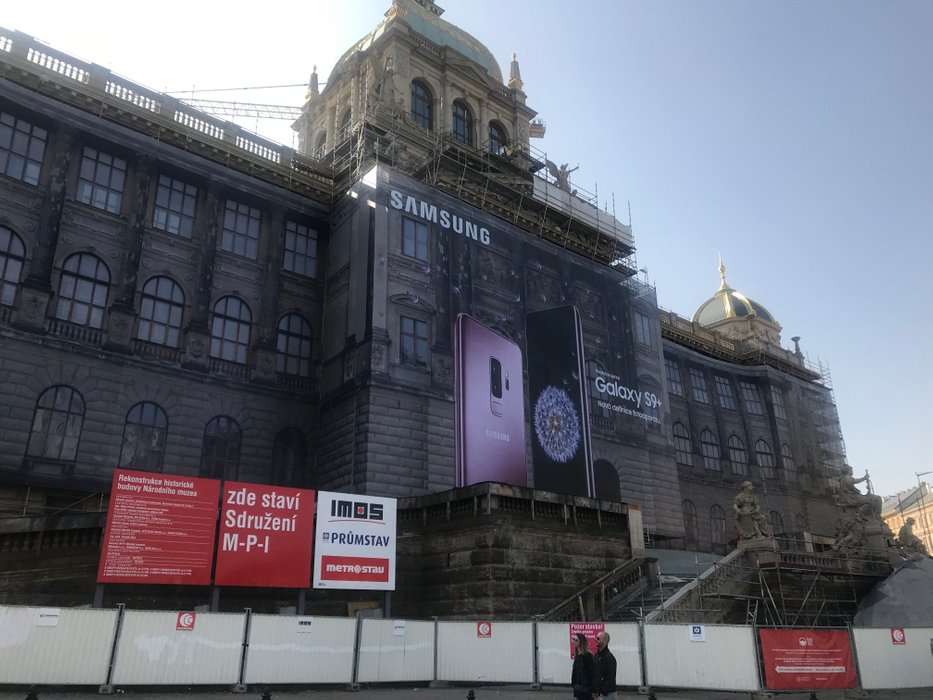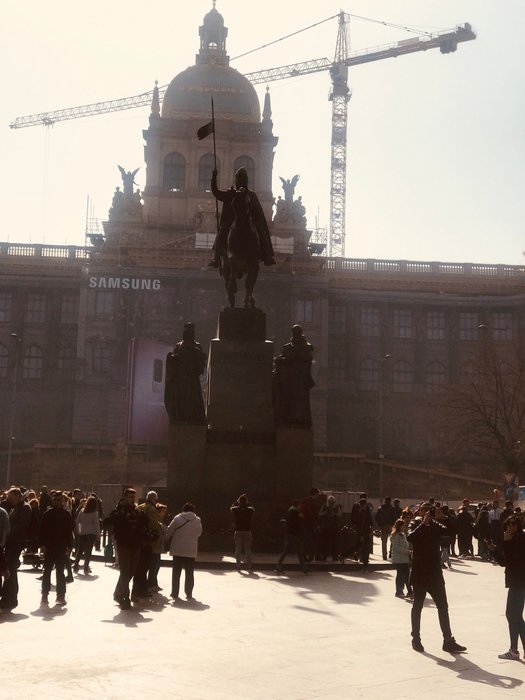 Walking on the Wenceslas Square of Prague with Narodni Museum and Museum of Communism near by, people walking around here would not only do the shopping and sightseeing! Moreover, with boards writing stories of this place, this country, people are dedicated to read the lines and stop by to give both mourn and respect to the past.
As a visitor, I am here giving my respect toward the way how the country treats their history and also educates the crowd, it always takes courage to investigate ourselves, especially under the background, it definitely requires more to reveal the mask, even the cruel dark period.
走在瓦茲拉夫廣場(俗稱新城廣場),人潮真的可以洶湧形容,布拉格不愧為觀光大城,兩旁商家林立,古典建築與現代商業自然融合一體。特別的是,在人行道上矗立的看板,寫著這兒發生過的歷史事件,對照著年代與真實照片,讓人穿梭時空,也一起見證這一段歷史的震撼。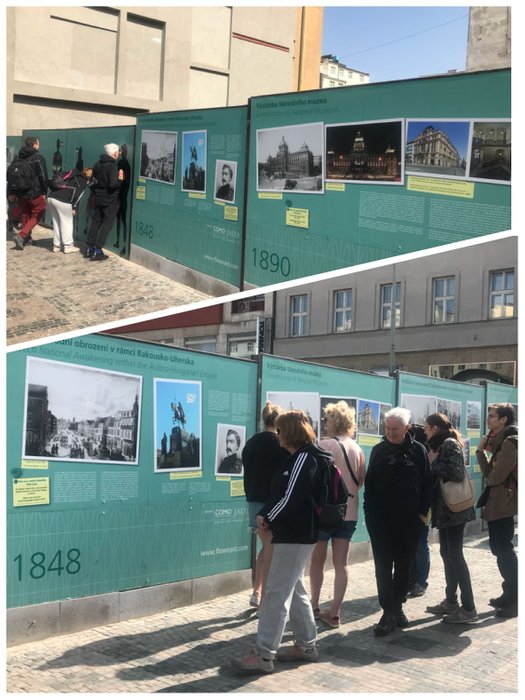 Turn over the page of history! Compared to the look of daytime, the night of Prague is totally a different beauty!
As you see, even the night is falling, the crowd are still wandering on the ground, gathering in the theaters, pubs and open late shops! No wonder it attracts so many tourists in this magical energetic city!
先將歷史的一頁放下,黑夜降臨為布拉格帶來另一種不同於白天的面貌,人潮依然聚集,廣場周邊的商家開的晚不僅滿足遊客的需求,燈火通明也為這城市的旅人帶來更多安全感!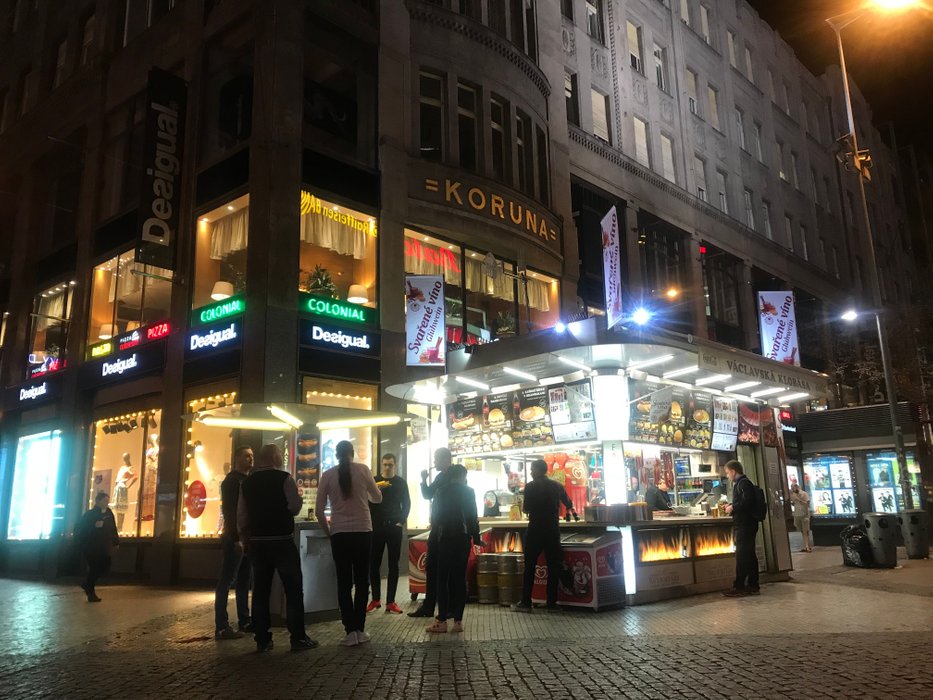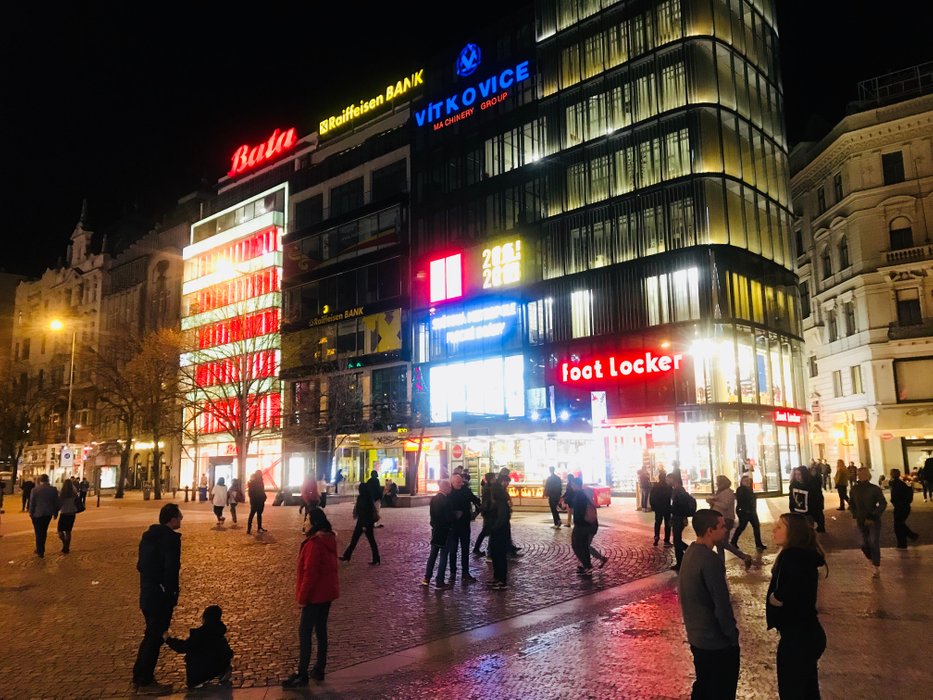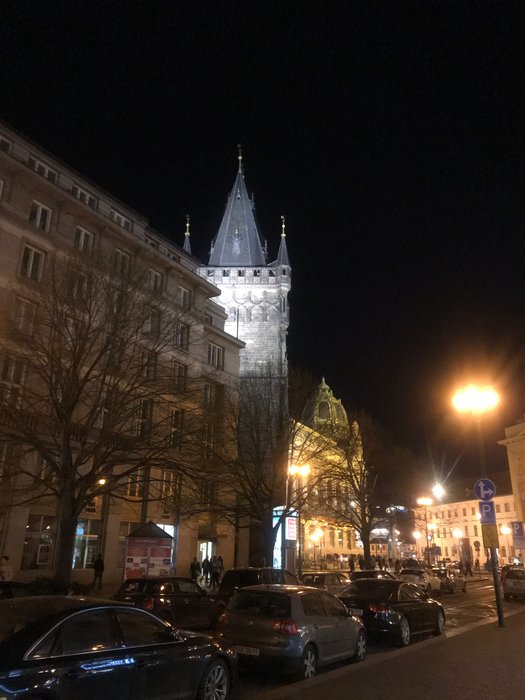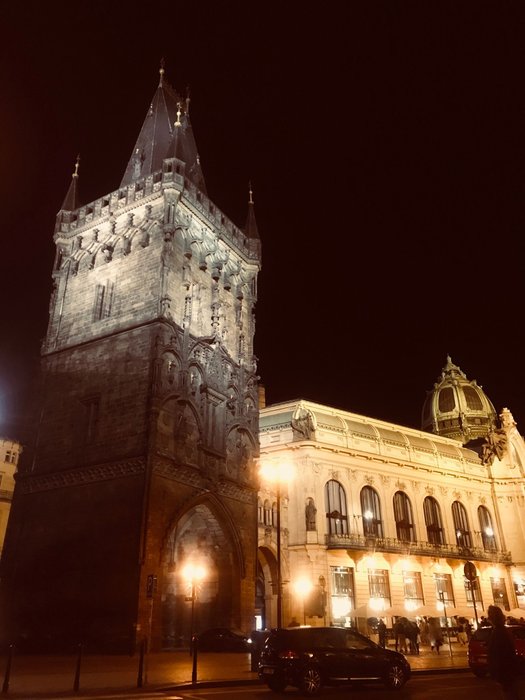 Food, history, art, culture, everything! Prague is totally a paradise which satisfies all needs for tourists!
If you have interest in more of my Prague, Czech Republic tour, stay tuned!😉
布拉格,美食文化藝術都豐富!對這個城市有興趣或充滿好奇嗎?不妨與我同行喔!

Thank you for reading!
If you like my sharing, feel free to follow, leave messages and upvote!
Much love!😘
如果你/妳喜歡我的分享,歡迎跟隨或留言點讚!謝謝!