As it talks to the culture treasure, the British Museum would be a must visit spot in London, the UK. This time, I would like to show you another spotlight of this great place, it's about the beauty of the architecture itself!
如果說到世界珍貴館藏,位於倫敦的大英博物館絕對是文化遺物迷的朝聖地,裡頭收藏品據說超過八百萬件,只能說踏進裡頭至少要安排半天的時間,不然就太走馬看花啦!(哼,我決不會招認自己只待了兩個小時!)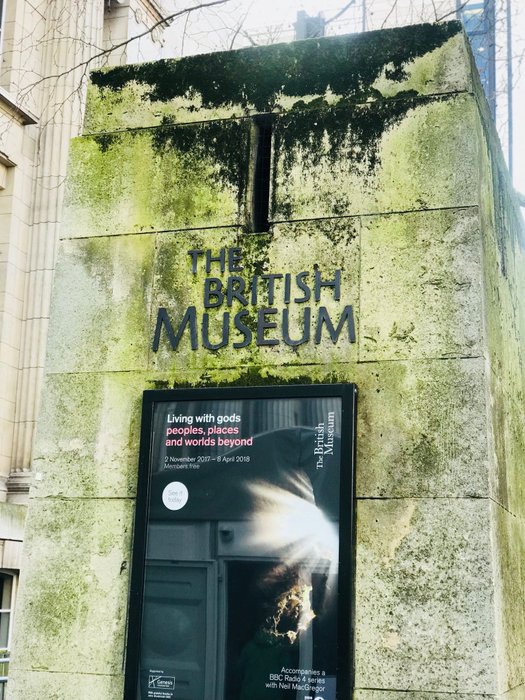 As we step into the museum, there's a big bright hall waiting for us! In the hall, people can rent the audio devices and get some written introductions about the latest exbition. Basically it takes at least half a day to visit part of this place! After all, it's British Museum, which owns eight million collections!
With the tall building and the bright open space which is due to there's a big part of the roof is made of glass, people even stay inside, they can still feel the sunshine, in the daytime of course, and it does make a huge difference!
Try to imagine, if the crowd come to visit such huge valuable ancient treasures in the limited space with dim light, I would say it couldn't be a pleasant experience to most people. And not mention to feel the grand architecture as well.
走入館內,迎面而來的是挑高明亮的大廳,利用玻璃引入日光加上超高屋頂,給人寬闊開敞的感受,即便遊客穿梭不息,也一點都不會覺得擁擠,我覺得這建築本身的設計相當厲害呀!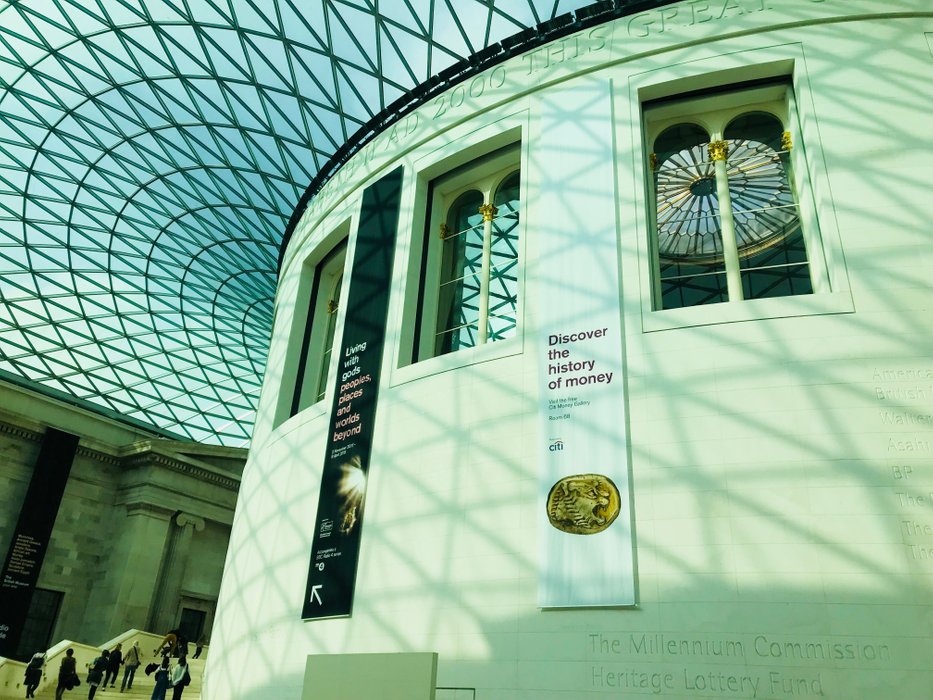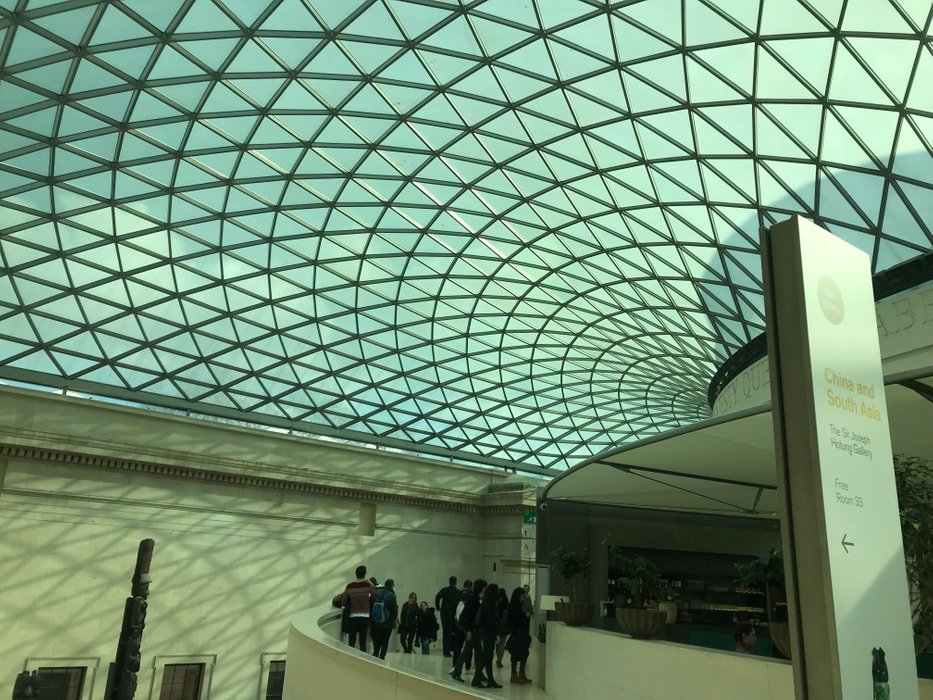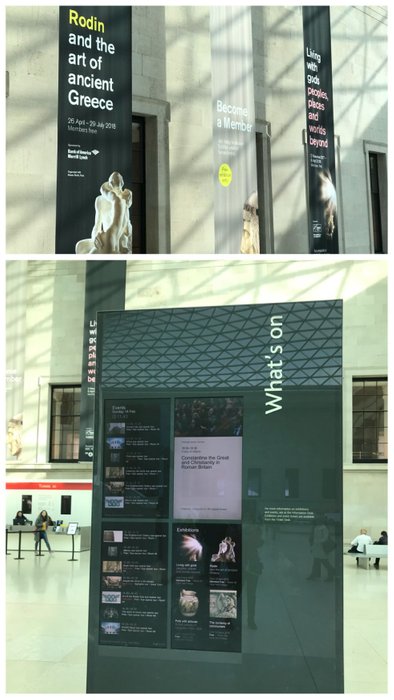 During our visit, we met the ancient Egypt mummies, the Buddha sculptures, delicacy porcelains and much more! Watching these treasures lying on separated showcase windows, it naturally awaken people's awe toward these heritages from different cultures and nations!
I would say it's like a trip through both space and time!
在這次停留的時間,我除了參觀埃及木乃伊,還有佛教文物及東方文明的館藏,把掠奪的歷史先放下,看著這些文物靜靜躺著櫥窗中被妥善保存著,心裡還是有一絲絲安慰的。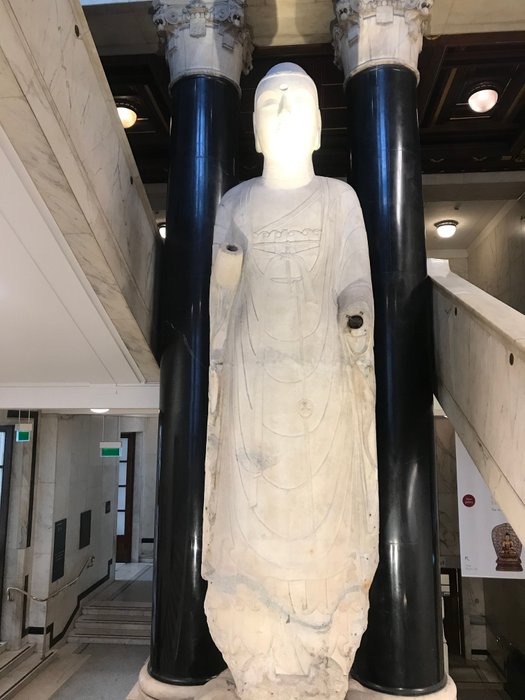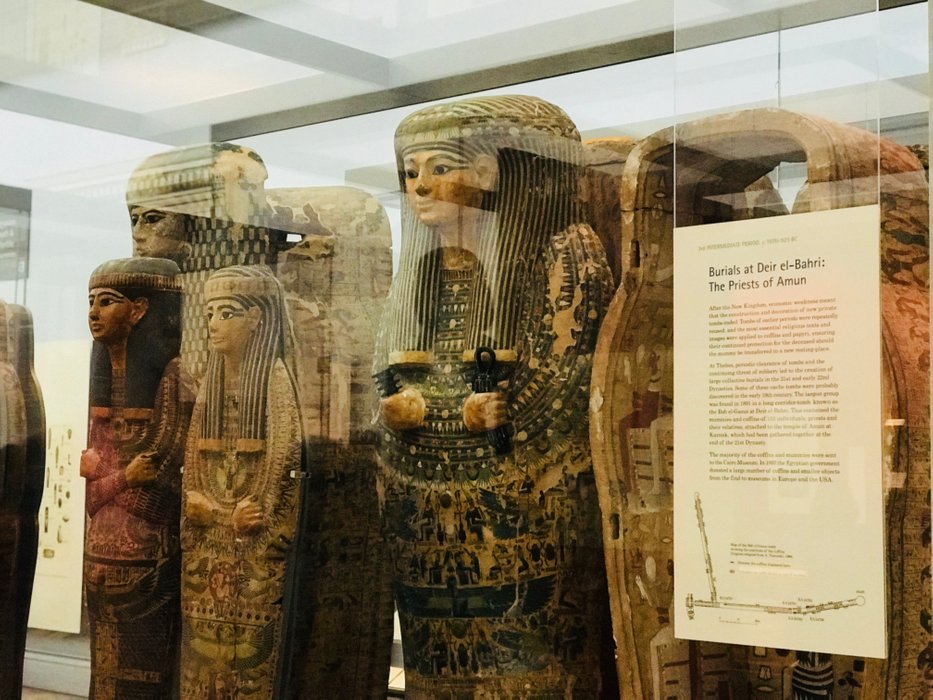 In the end of our short stay, we stepped downstairs and found there's a corner serving some drinks and light meals for all the visitors, so it would be convienient for people who want to spend a whole day here!
離開前注意到,除了二樓,一樓大廳的一角也有簡單的餐飲區,我想對有興趣停留一天時間在裡頭的遊客來說,可以休息補充一下體力是個很方便的選擇喔!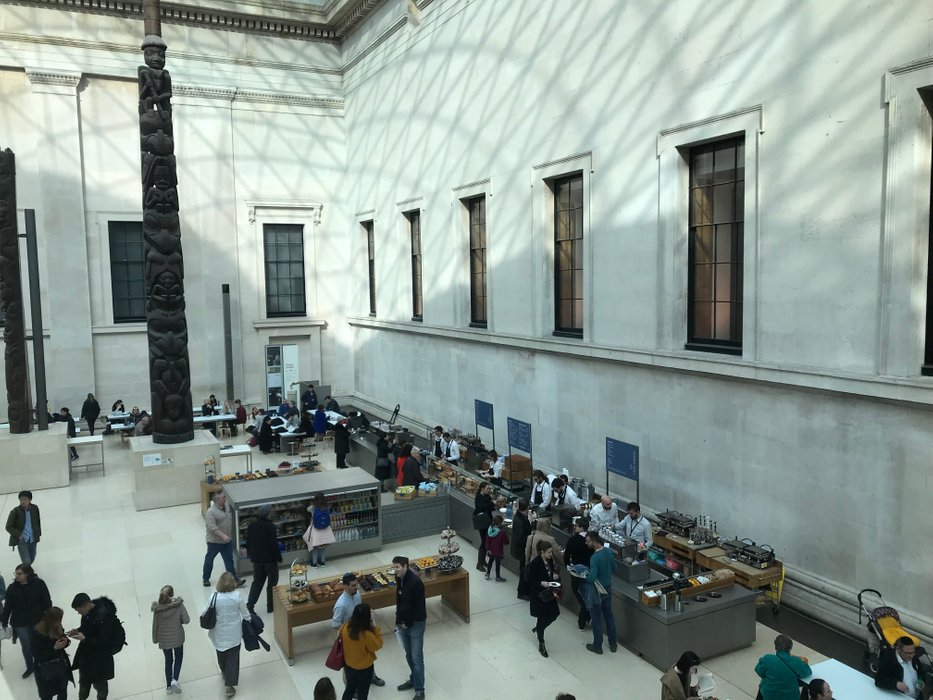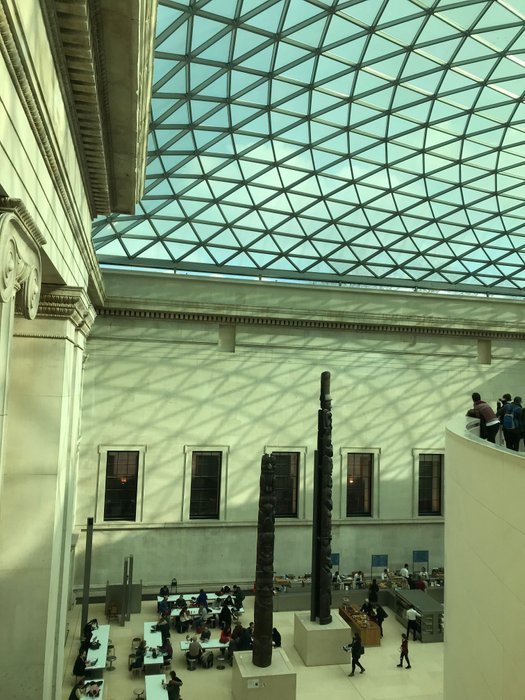 🤓Wanna explore more history toward certain cultures?
Absolutely no problem!
看完了館藏引發想繼續探究的求知慾嗎?沒問題,一樓的書籍提供各國及各文明的相關書籍!
🤩Aren't able to decide your next destination?
How about get one guidebook of London for further information!
無法決定下一個目的地嗎?何不買本倫敦導覽當作行程參考呢!
Overall, the British Museum is definitely a place worthy of a visit. Only a reminder for you, my friends, once step in, be cautious of getting hooked by the attraction of these treasures!
總地而言,大英博物館絕對值得到此一遊。不只是豐富的世界館藏,本身的建築也值得看看,何況在裡頭會看到一些與自身歷史有聯繫的保存品,更有些警惕意思喔。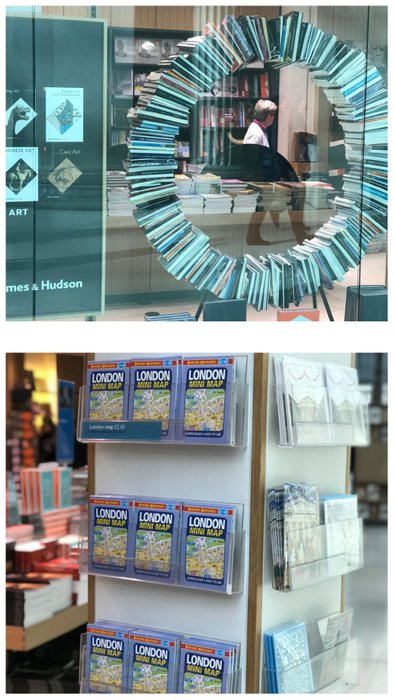 Thank you for reading!
If you like my sharing, feel free to follow, leave messages and upvote!
Much love!😘
如果你/妳喜歡我的分享,歡迎跟隨或留言點讚!謝謝!