Hello my dear Steemian friends, 🤗
Do you have a sweet tooth? Well, in fact no matter you do or don't, basically there's no way for anybody to resist the sweet tempatation to this colorful sweet wonderland! 🍫
親愛的朋友你/妳喜歡吃甜食嗎?今天帶大家逛的是位於倫敦中國城的巧克力專賣店,不管你喜不喜歡吃,一定都聽過看過它喔!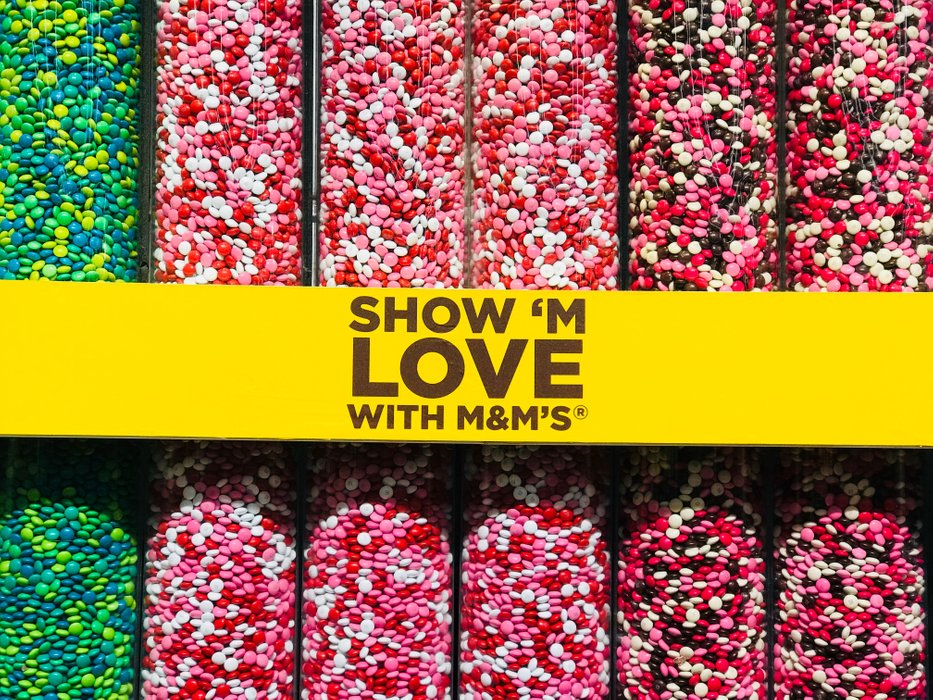 As stepping in the store, you will see the hanging glittering signs repeatly writing the letter "M!" And they are like the joyful reminder which welcomes you to this sweet sweet wonderland!
Take a look at the crowd! Wow, it tells us people should never look light of the magic of these sweets! Only if you come here in person, you may feel the excitement among people and breathe the sweet air!
I have to say it's not only full of sweet but also joyful aroma!
一進到店裡馬上會被熟悉又絢爛的招牌吸引,此時的M字母也像充滿了魔力般,讓人心情頓時輕快了起來,加上空氣中瀰漫的香甜氣息,即使平常不吃甜食的人,到了這兒都忍不住想嚐試個幾款喔!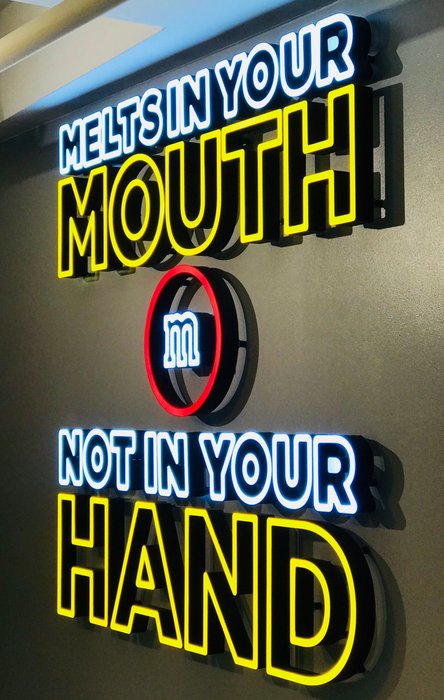 Believe it or not, I did hear children can't help shouting out as they stepping down the stairs and seeing these lovely sweets!
Oh my, just a glance of these buckets of colorful chocolate, and you must know what I mean.
How could anybody resist it? It's totally impossible!
在下樓後撲向眼簾的,是滿滿環繞整個牆壁的各色繽紛巧克力桶,也許自己忍住了驚呼,但聽到身旁周遭不管是青少年或還小的孩子們情不自禁的叫了出來,那份蝴蝶飛舞的心情真的會迅速的渲染擴散開來,每個人的臉上都不自覺地漾著微笑!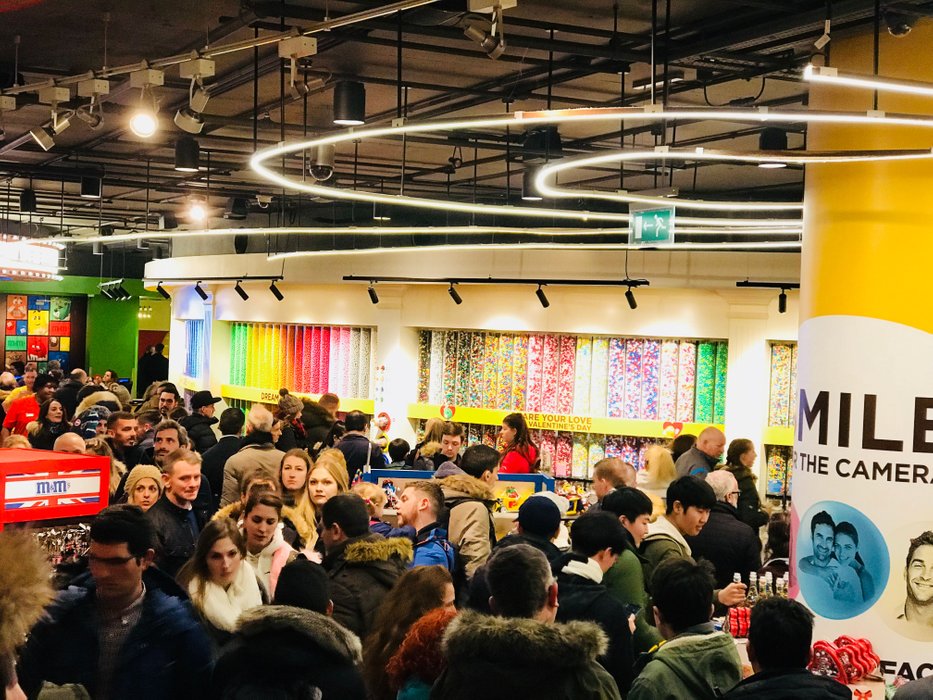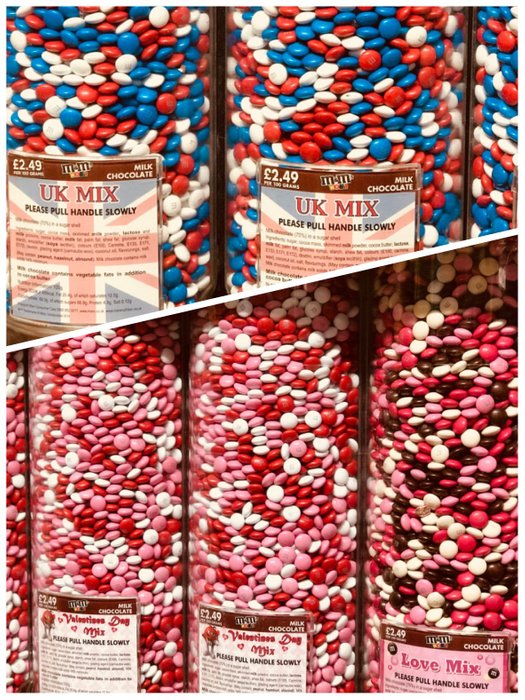 In this magic sweet wonderland, both children and grown-ups are able to stay equal, a totally pleasant joyful mood. So, you surely can embrace the doll Mr. M or take many selfies with him on the free ride!
在這兒,不管是大人還是孩子都可以短暫地耽溺享受極盡的甜美,當然也可以忘情擁抱店裡帶給人們驚喜的超大M玩偶!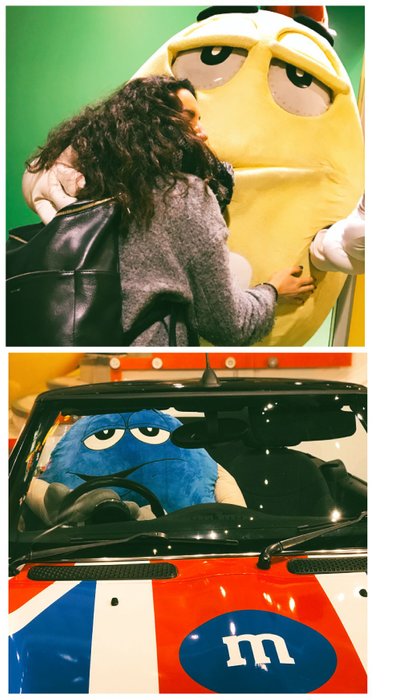 Of course you can take some sweets back home with you and these fabulous sweet memory!
當然也可以帶著滿滿的收穫和甜美回憶一起回家喔!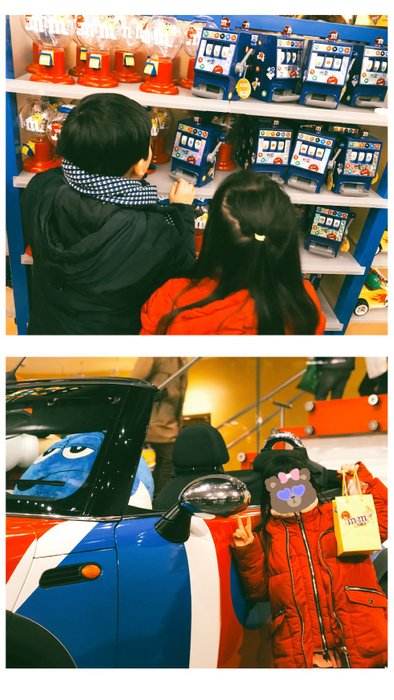 Thank you for reading!
If you like my sharing, feel free to follow, leave messages and upvote!
Much love!😘
如果你/妳喜歡我的分享,歡迎跟隨或留言點讚!謝謝!