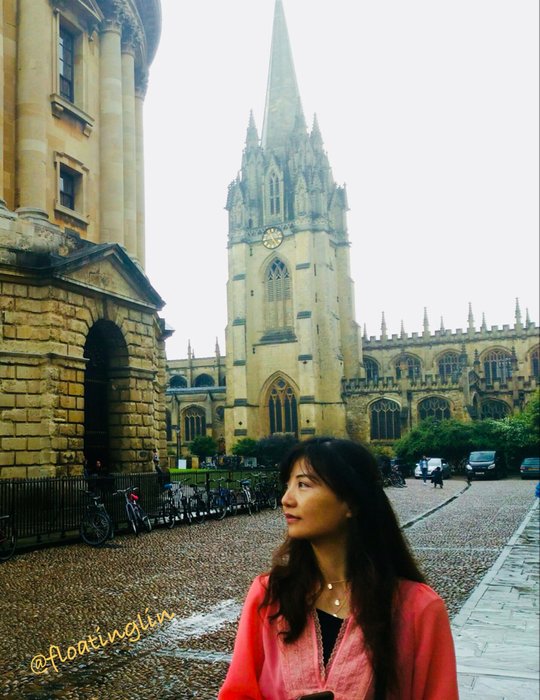 Have heard people highly recommend the beauty of Oxford for a long time! It is said even more attractive than Cambridge. Well, if you ask me, I would say Oxford is really an old, elegant city with a little of mystery charm as you wandering in the lanes.
As to the reasons, I bet one must be the grand architectures. When you are surrounded by the buildings with long history, it's really inevitable to hold the awe and easily get stunned! And another reason must be connected to the respect toward the world famous University of Oxford!
常聽人說牛津很美,也常拿來與劍橋做比較,從學術殿堂到整座城市都是比不停的宿敵啊!今天終於見到牛津本尊,感覺是座充滿古典氣息,帶著濃濃書卷氣息的古城,走在這兒,感覺連呼吸都很有氣質,有沒有那麼誇張。😌
我想古典建築是當地一大特色,另外也是出自對聞名的世界百大名校,英國學者與首相的搖籃—牛津大學的敬仰囉!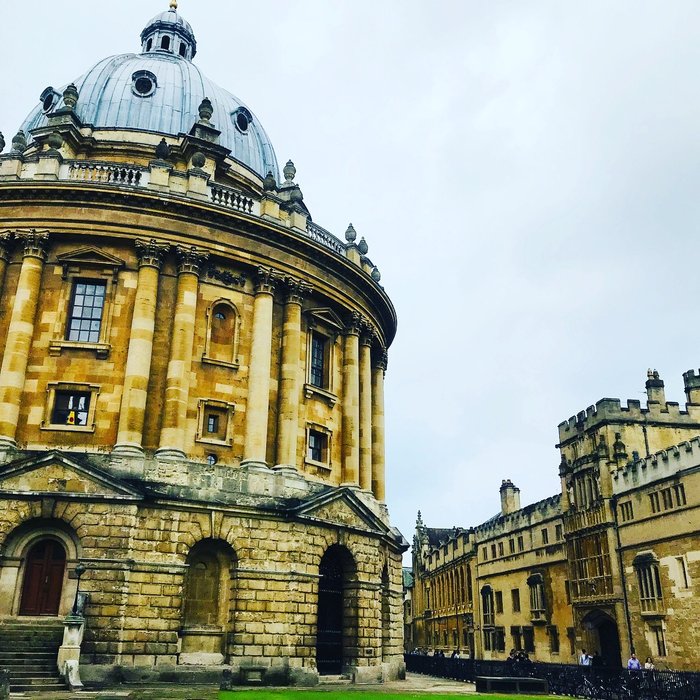 Radcliffe Camera
The round architecture is a library of Oxford, and it's also a landmark out of the unique shape; however, it's not open to tourists!
---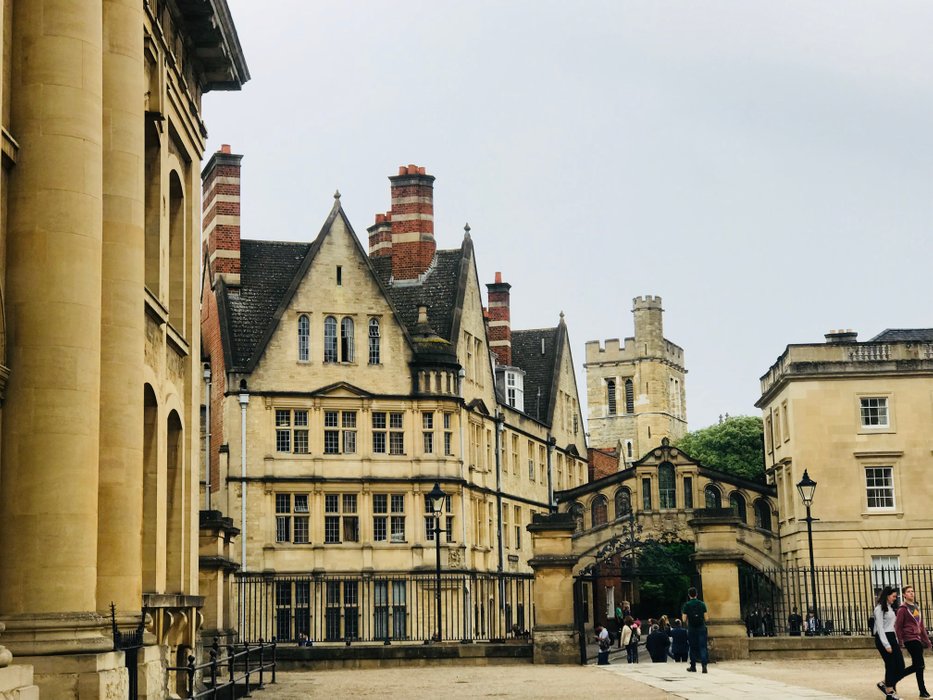 Bridge of Sign
It's said the name probably comes from it's the connection between the students' dormitory and the examination room!
---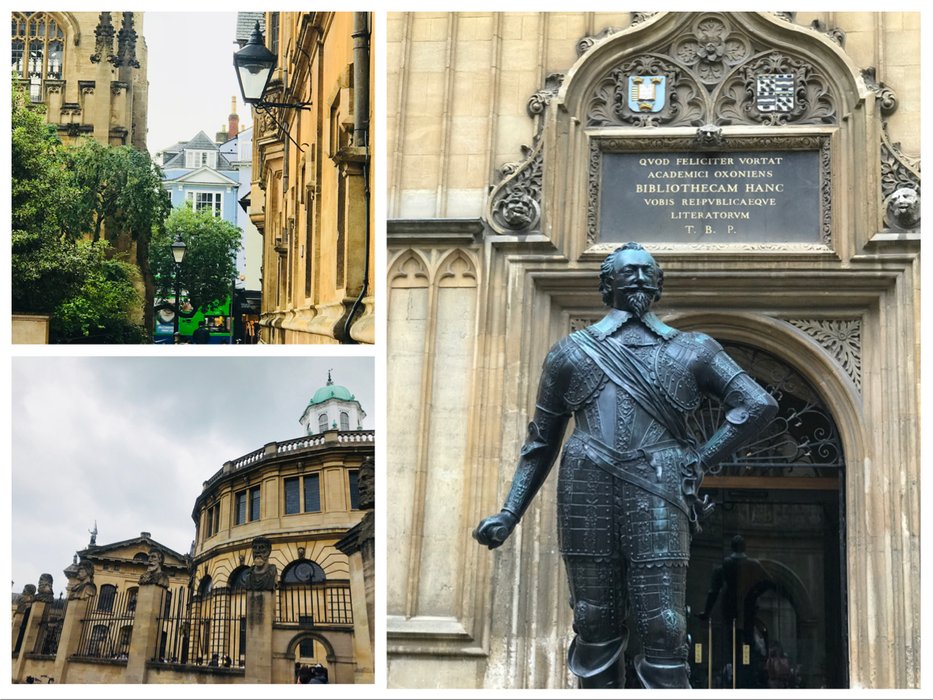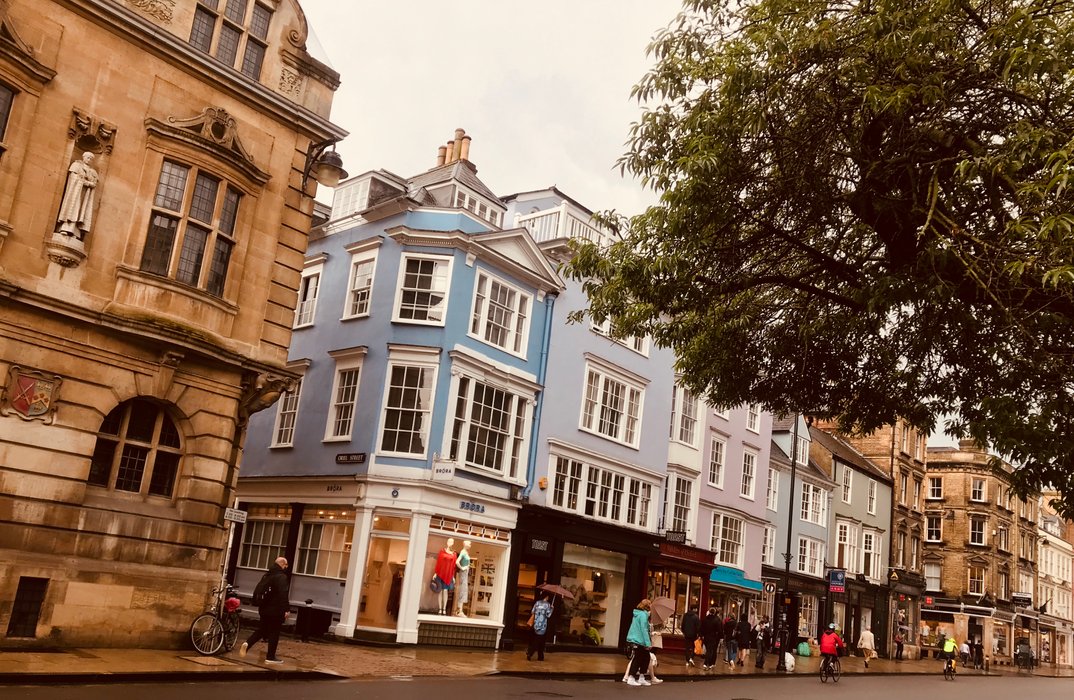 According to the photos, you may aware that in Oxford, many architectures are made of light yellow stones or bricks! Imagine the picture, when sunshine shinging upon, there's glittering glory popping on the buildings, and I have to say that is more than standing out, the beauty is breathtaking!
It's really amazing this consistent tone which brings a harmony peace toward tourists here! I think that's why it easily arouse people's awe toward the whole city! The buildings, streets, colleges spreading around are not able to be separated, and it would be great as they are with each other!
從照片中您或許注意到了,牛津的建築幾乎以黃色為主調,在陽光灑下來時特別美,而且淡淡的帶著古典的和諧味道,特別令人有種平靜感呢!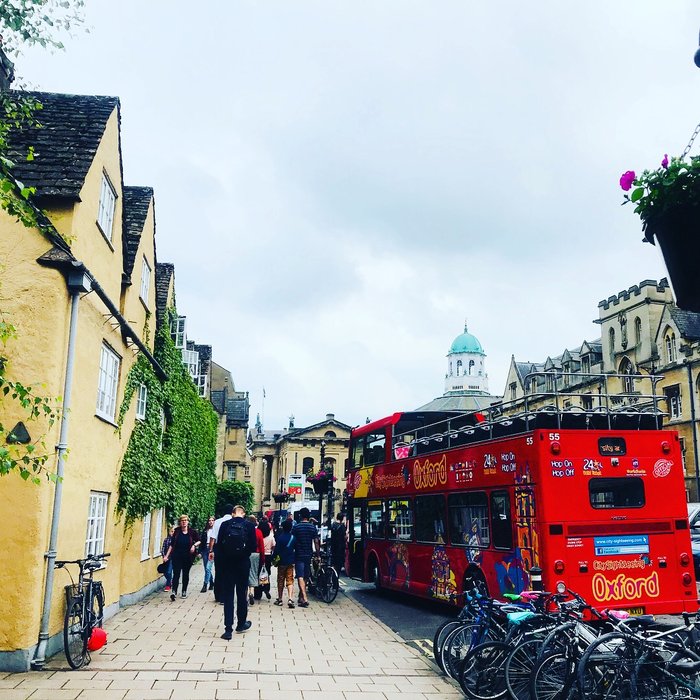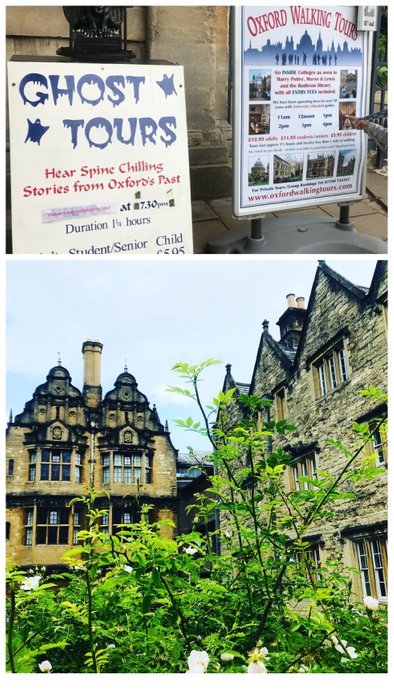 Just like many cities in England, you can choose this hop on/off bus to have a leisure sightseeing trip and have a quick look for the place! If you are bored with the traditional tour and want something special, there's an alternative choice here! Look, there is a ghost tour for you to explore this city in another spooky way! 👻
就像英國許多城市,牛津街上也有這種適合遊客在短時間內可以飽覽全城的遊覽巴士,但假如你對傳統的導覽感到厭倦了,當地還有鬼故事的導覽行程,對於膽大,喜歡新奇體驗的旅客來說,也是一種另類認識牛津的有趣選擇喔!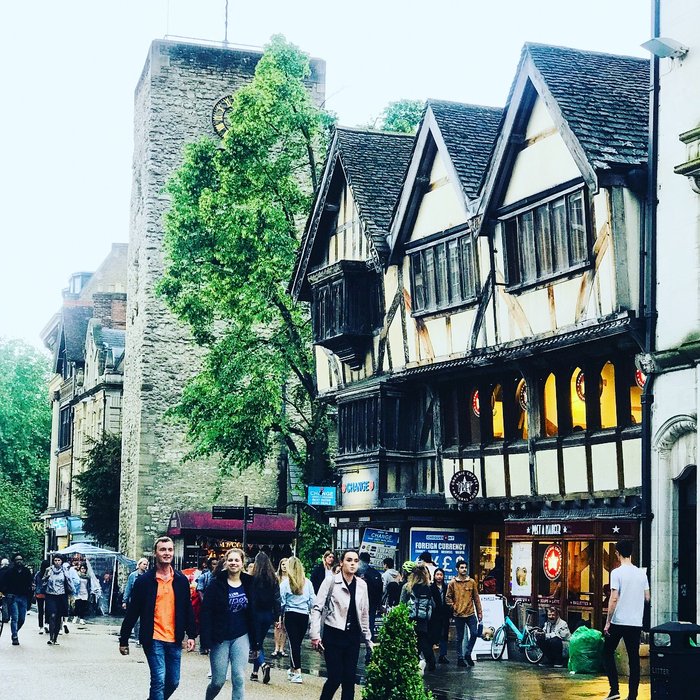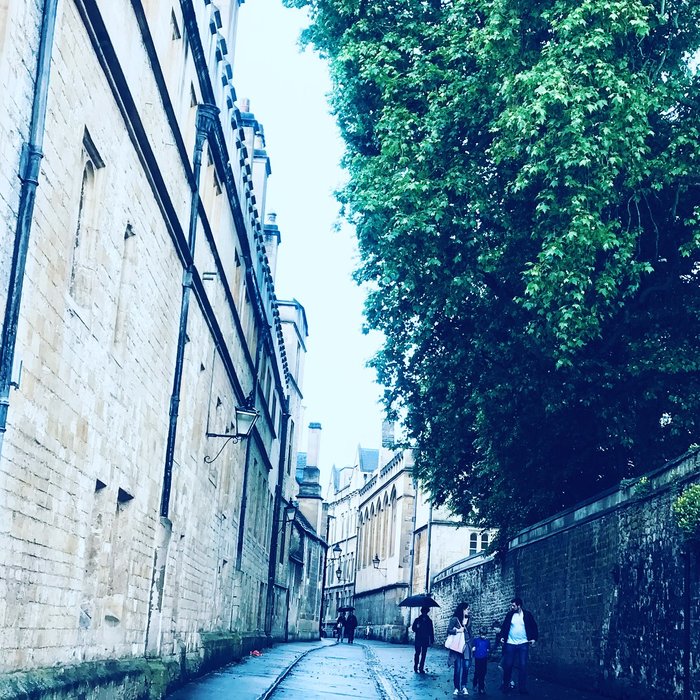 Back to the comparison of Cambridge and Oxford, Cambridge is like a young man full of energy and power, so people would easily get affected by the joyful and energetic atmosphere! And I would love to describe Oxford as a well-behaved gentleman who is always with good manner.
If you still have doubt, my friends, I'll suggest you should had better come and take a look by yourself! Maybe you'll have your own answer! 😉
如果一定要形容,劍橋就像是充滿活力的年輕人,而牛津給我的感覺就像姿態優雅的紳士,當然,每個地方之於個人的感受都不盡相同,如果能走一遭親自體會是最棒的囉!

Thank you for reading!
If you like my sharing, feel free to follow, leave messages and upvote!
Much love!😘
如果你/妳喜歡我的分享,歡迎跟隨或留言點讚!謝謝!