My Favourite Beach Ever!
I decided to head down to Fremantle, 30 mins south of Perth, to spend the day there at the beach! I took the train down from my house as I had the day off work and it was a quaint little journey. For anyone travelling, you need to catch the Fremantle line to Fremantle from Perth train station (dark blue line).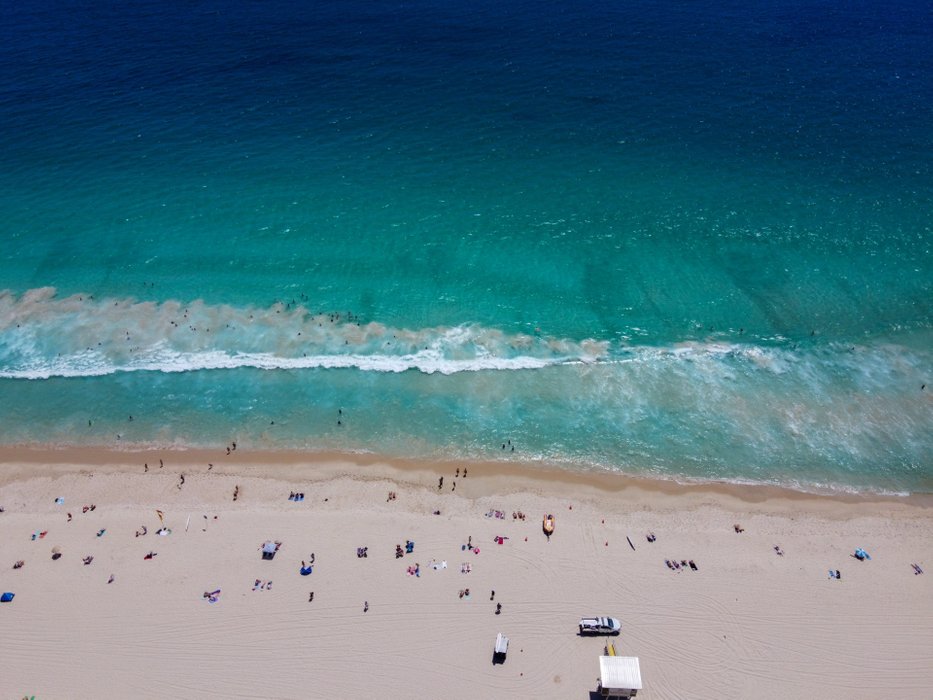 I shot the above picture from my DJI Mavic Mini! What an amazing picture!
When you arrive, you'll notice all of the boats by the harbour but you can't miss the beach at all. The smell coming off the train was amazing. I am from the UK and we don't have the most picturesque beaches here but it was no exageration when people told me of the 'white' sand. Wow. I couldn't believe how blue the sea was too! Something cool about the Indian Ocean that Perth faces is that it is refreshingly cool (not too cold) and the waves can be calm in some places and also quite powerful so you can get a great balance of chill and fun!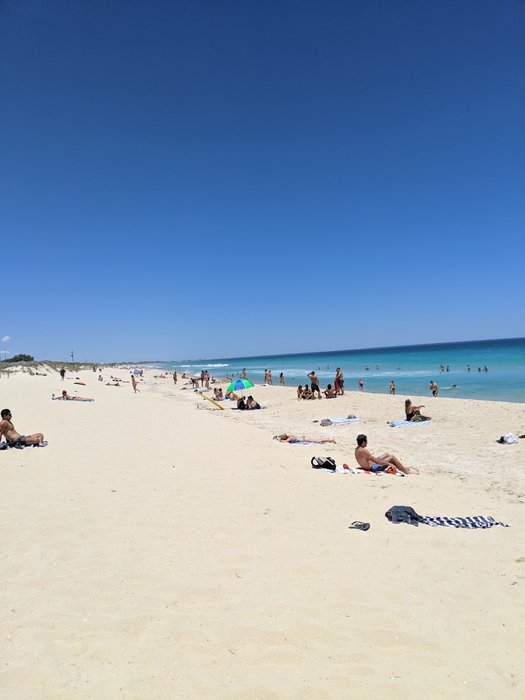 The above picture was taken on my Google Pixel 3. It's done a pretty good job of capturing the beautiful surroundings!
At this beach you get a great balance of space and fun. The area of Fremantle is quite a hippy and chilled out place so people are very respectful and kind. There are plenty of fish and chip shops and also ice cream parlours knocking around so people of any age can have a great day there!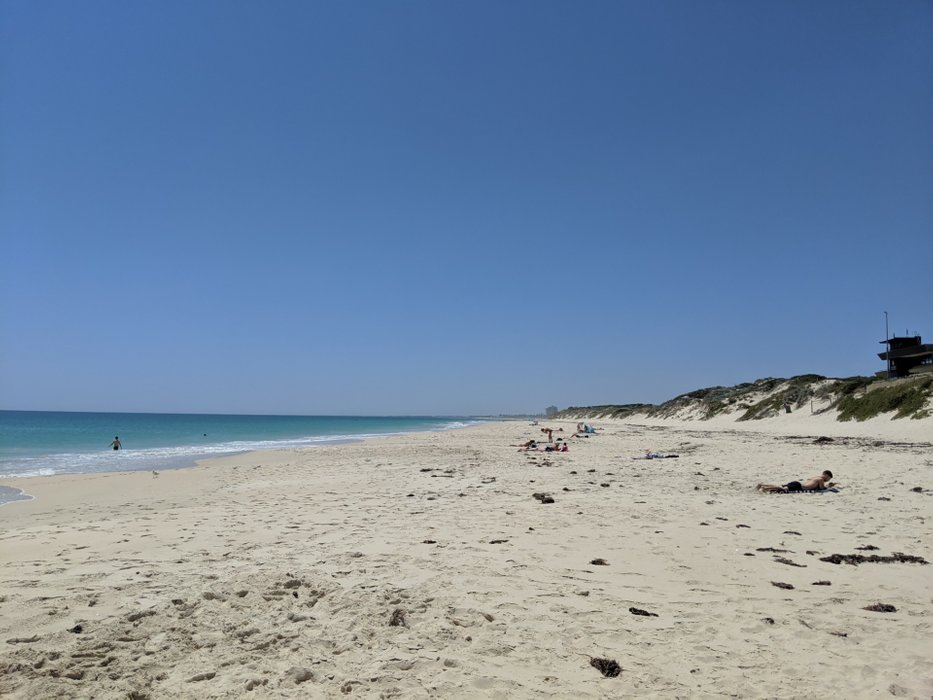 The picture below will give you the best point of view for the beach, if you are to travel there. The sand is very fine, soft and warm under your feet. Then the sea has all the amazing shades of blue that you can ask for! You can literally see for yourself! If you're a city slicker in Perth then you probably already know about Freo but definitely head down with the family or friends and have a look for yourself! You're missing out!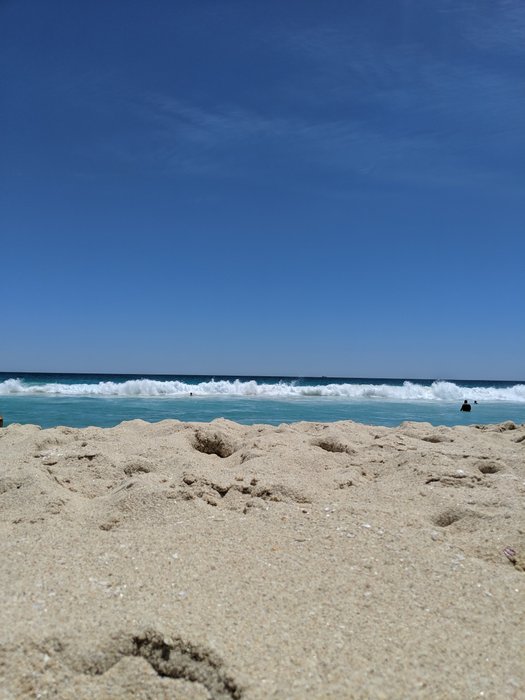 Thank You!
Thank you very much for taking the time to read my travel digest and thank you for allowing me to post in this awesome community and travelfeed site! Special thanks to: @travelfeed, @mrprofessor, @smeralda, @jpphotography, @invisusmundi, @elsaenroute, @wanderein, @for91days <3
Check this out on @pinmapple too! Please upvote, reblog, comment, share and all of that helpful stuff! It really supports me so thank you!