---
How Many Bikes For Hire?
---
I worte a post last weekend about the bikes for hire around Brighton and Hove and said that they'd been available for the last couple of years.
It seems I made a mistake and that the business has been running for less than a year and is already a bigger success than was hoped for.
I discovered my error when I noticed a lorry collecting some bikes, to move them on elsewhere, and took the opportunity to chat to the manager.
Be sure to click on the image to view it full screen!
Moving the bikes from one station to another is a full time job apparently and has to be done all day every day.
We were just returning from the Paddle Round The Pier Festival when we spotted the lorry and the pile up of bikes.
Many people had cycled to the festival, resulting in a glut of bikes at the station on Hove Lawns. The manager was busy collecting the surplus ready to move them to other depleted stations around the city.
Business is booming apparently.
Currently BTN Bike Share have 500 bikes a number they are wanting to increase. Already each bike is being used an average of 4 times a day, i.e. 2000 rides in total. As a comparison, in London they are only used, on average, twice a day.
Another advantage our local bikes have is that, if the stations are full they can still be locked and left in the vicinity, whereas, in London, if the bike station is full you have to cycle on to the next one.
This is the benefit of following on from the ones who have gone before! 😁
Brighton and Hove is an ideal place for a scheme like this as there is a cycle path right along the sea front, for many miles. In case you need any more motivation, the cycle from the train station to get to the sea is all down hill, so there's no excuse . . . Get On A Bike! 😁
Thank you to @juliank and @photocontests for the daily photography contest.
~ ~ ~ ~ ~ ~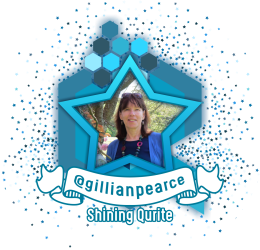 ---