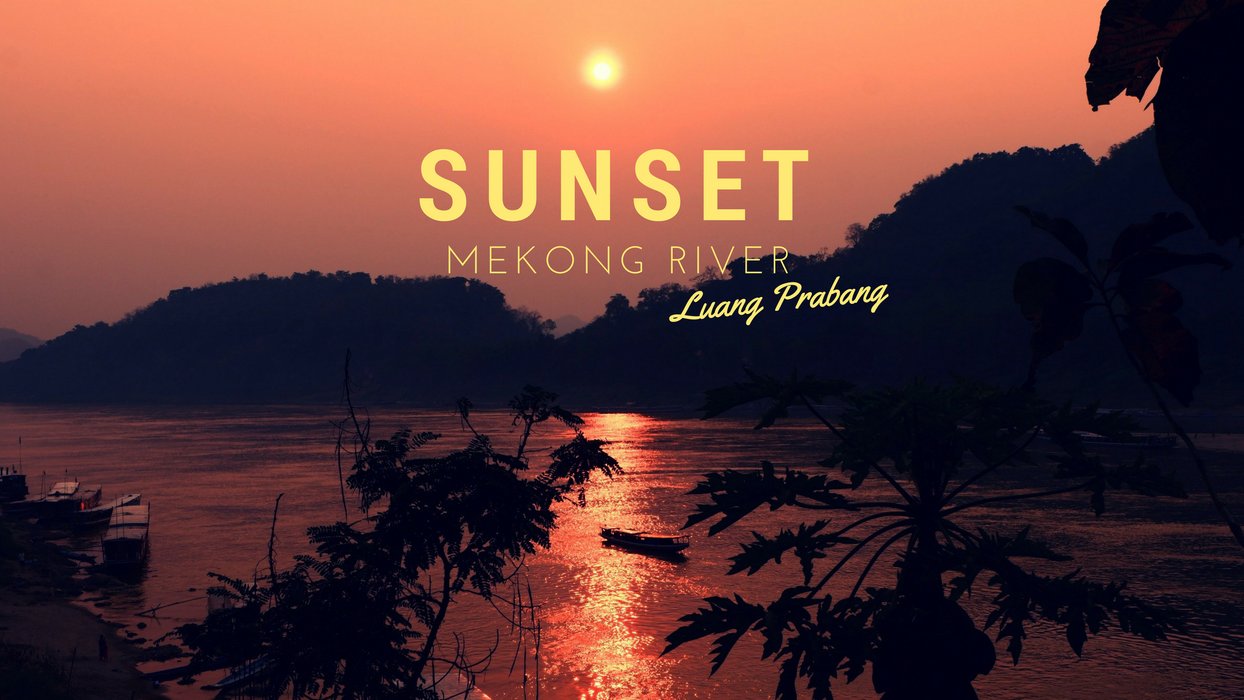 Mekong River, Slow Boats, Lao Beer and to top it off… this Gorgeous Sunset!
Couldn't it get any better?
I was torn between watching the sunset at Mount Phousi or along the banks of Mekong River. I chose the latter. And I didn't regret it. After an enjoyable trek up to Mount Phousi, I headed down to find the perfect spot to watch the sunset in Luang Prabang, Laos.
The reason why I chose to watch the sunset along a river was that this was my first time doing so. And not just an ordinary river, its the one and only Mekong River! I usually watch the sunset along the beach or up in the mountains. So this was really a memorable one.
I didn't wander off that far fearing that I might miss the chance the see the sunset in all its glory. I first stumbled on a fine spot and took this shot.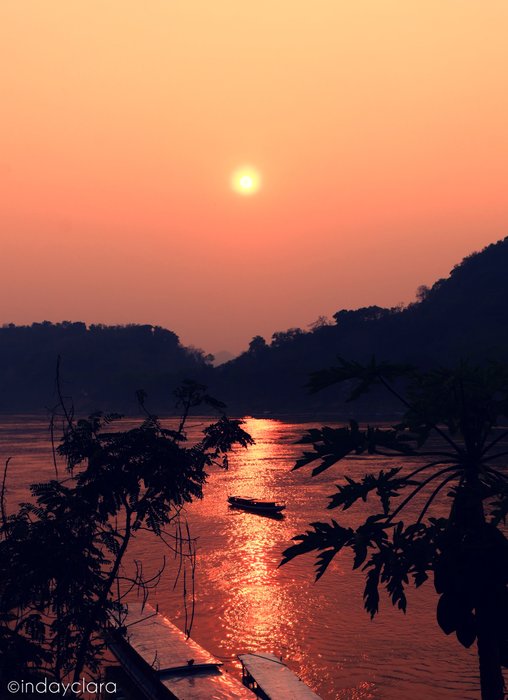 The boat sailed its way through the gentle flow of the Mekong River.
The mountains stood its ground and proved to be a beautiful backdrop
as the sun faded into the horizon.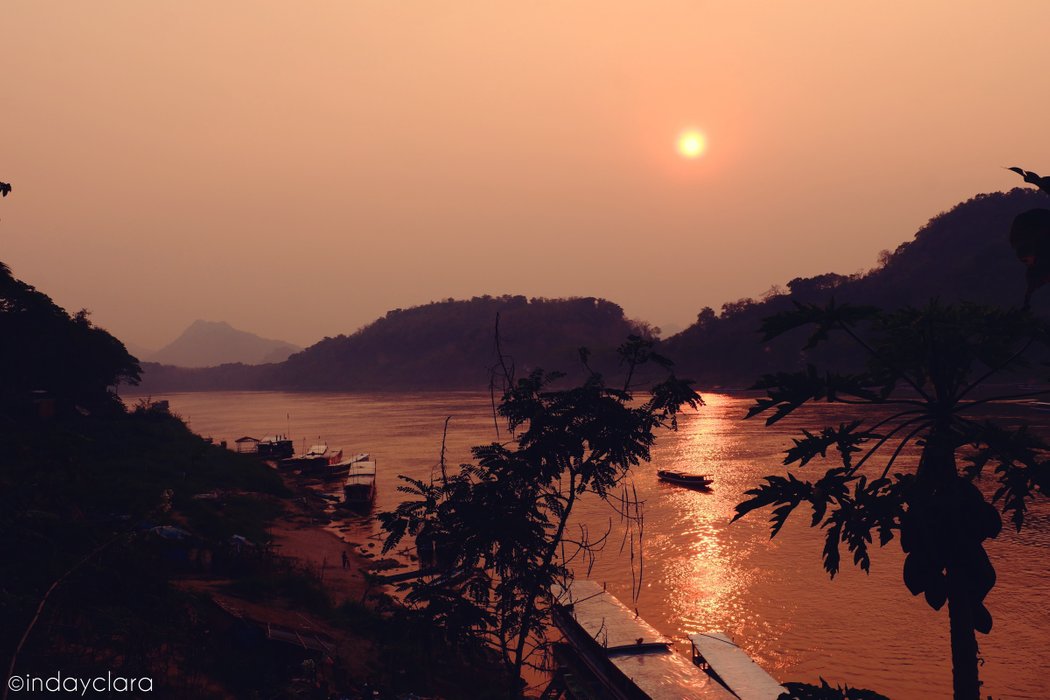 But I felt like this was not the place for me. There were a few trees blocking my sight. So I headed up north to find an open spot. Restaurants are lined up along the riverbank so it wouldn't be a problem if you choose to enjoy the sunset while feasting on their local dishes and beer. Eventually, I arrived at the Xieng Thong Dock. And behold, it was those "Right Place, Right Time" moments.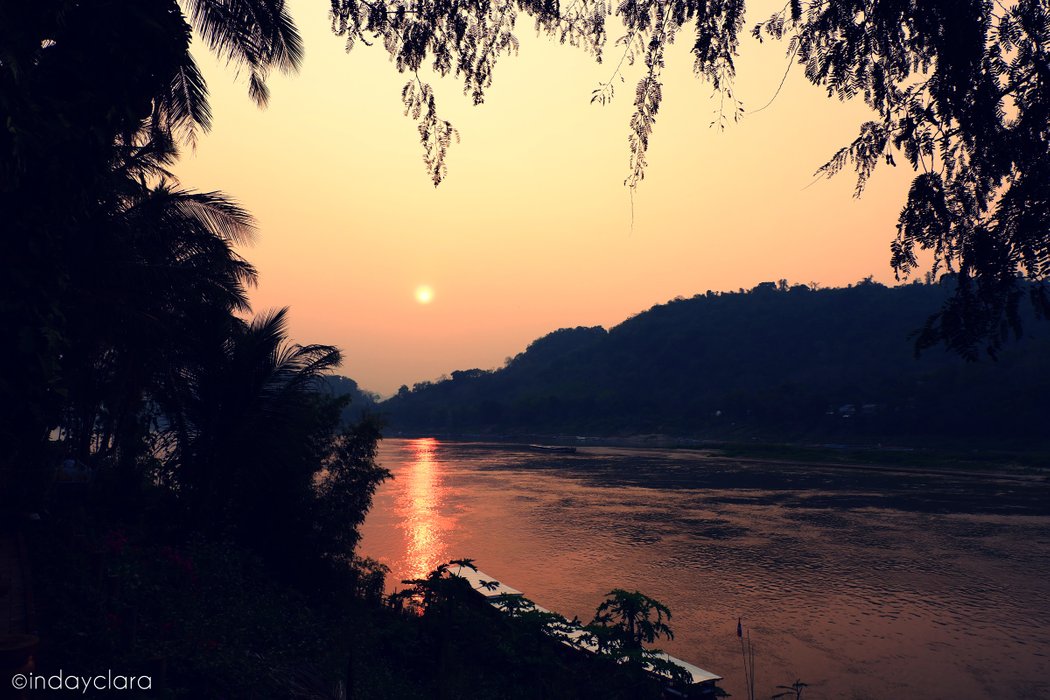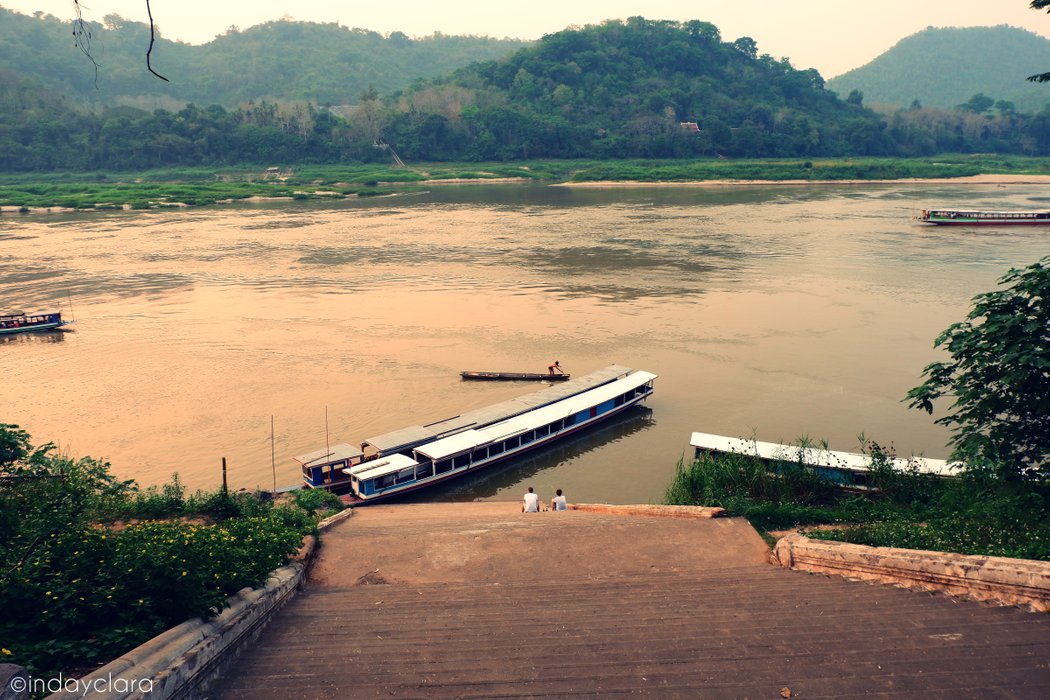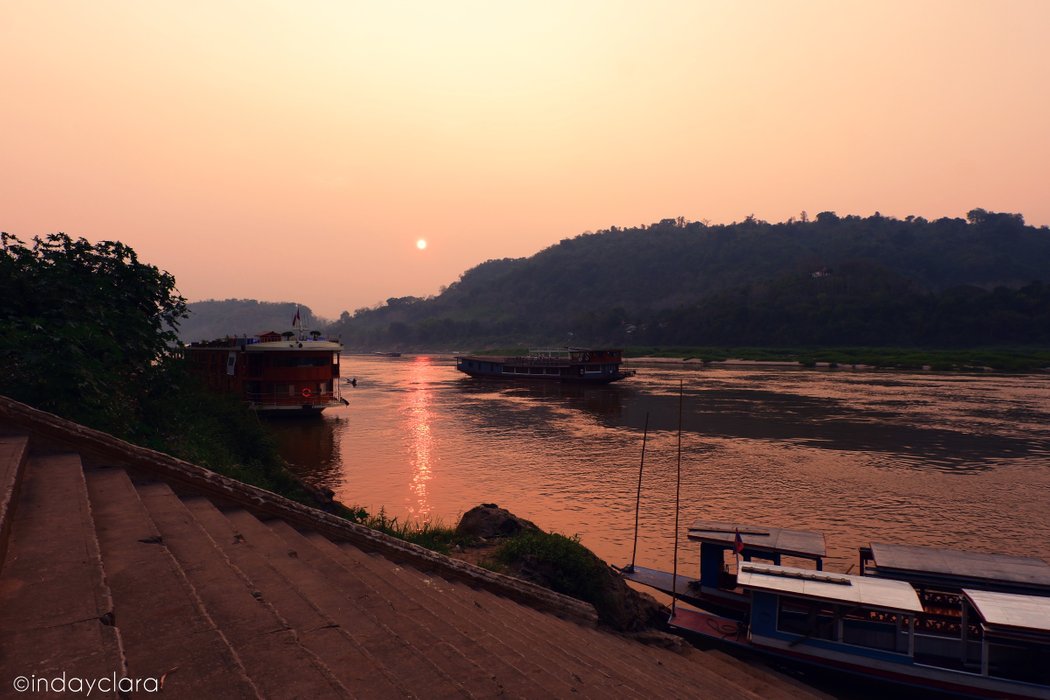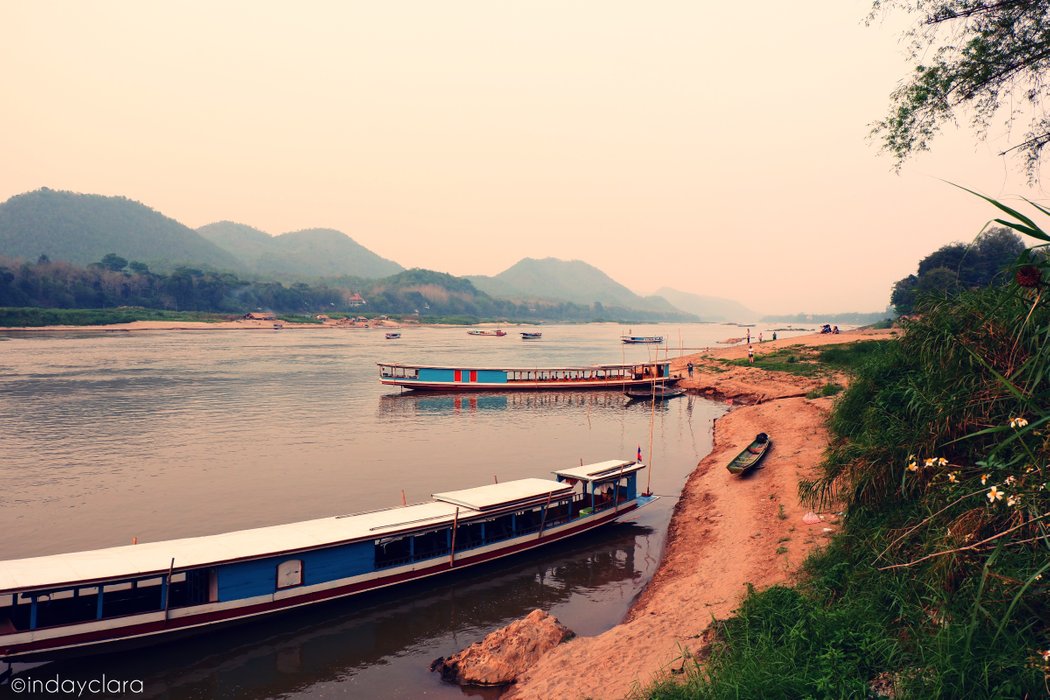 Apparently, if you go further up, you will come across what they call the "Mekong Beach". An open area made of sand where you can go for a picnic or just do a leisure walk as you enjoy the sunset with a bottle of Lao beer. This is also where the Mekong River and Nam Khan River meets. If I had more time, I would definitely go here and lazily enjoy the beautiful scenery. The river brings about calmness and peace that just makes you feel at home. A few minutes later, few more people came and sat on the steps to view this beautiful sunset.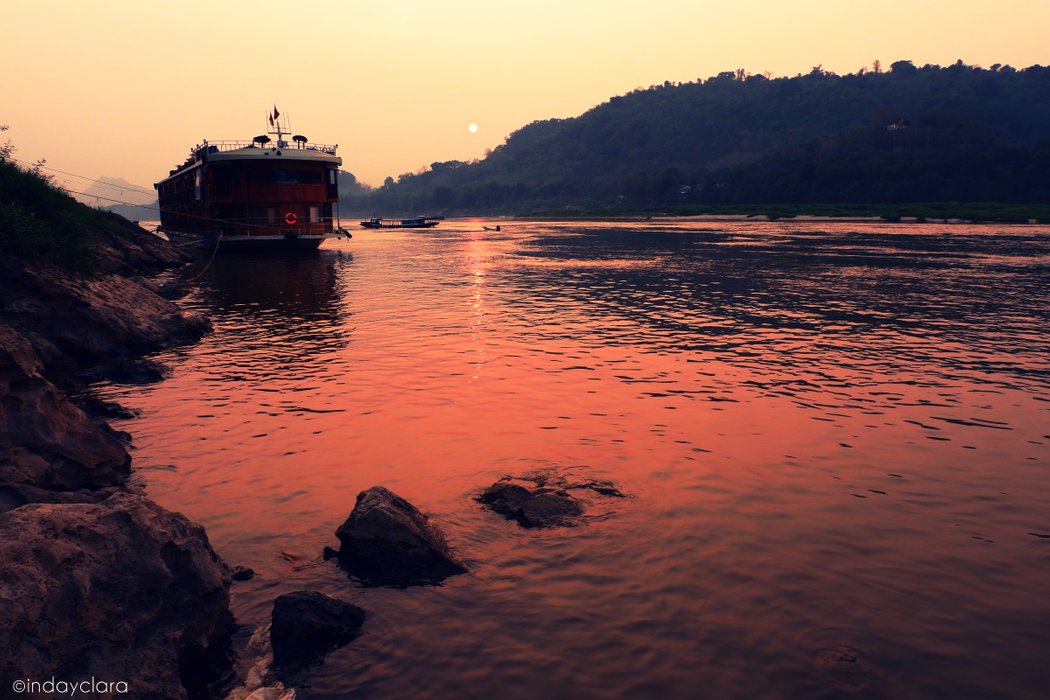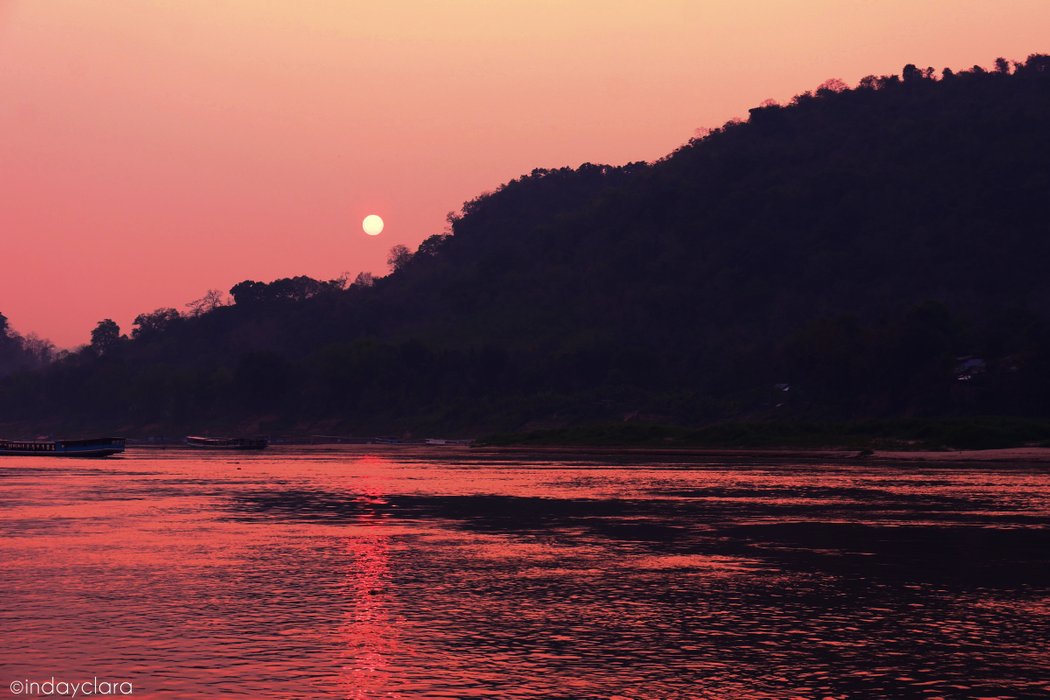 So what are you waiting for? Head over to Luang Prabang and enjoy this gorgeous sunset along the banks of Mekong River. I'm sure you will definitely be wanting to stay here for a long time. Stay tuned as I bring you to a favorite place for travelers to hang out in Luang Prabang in my next blog.
Thanks for reading! Sending you some love and Always remember...