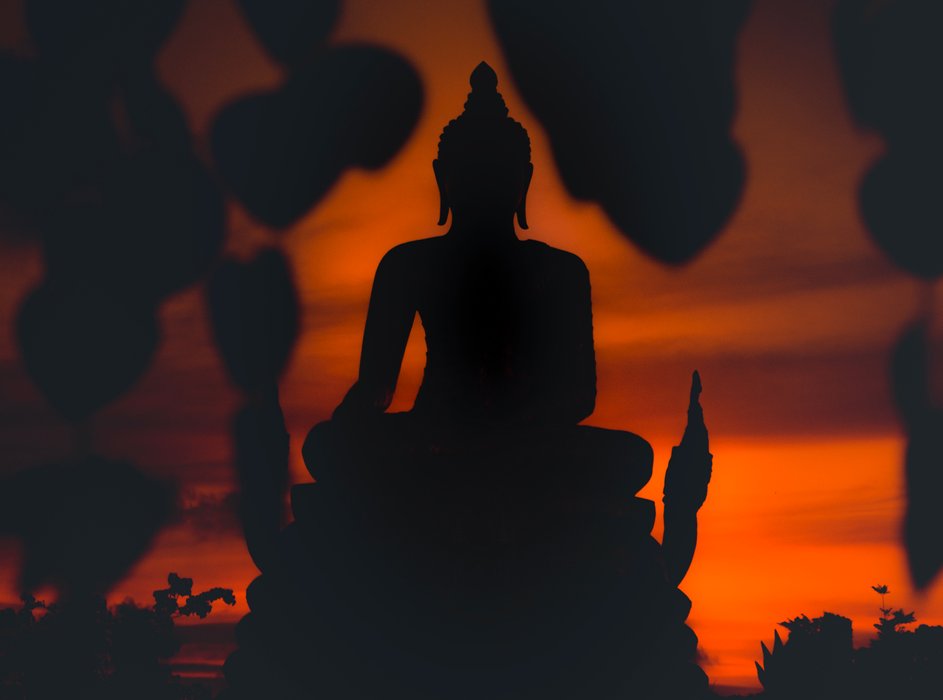 Seeking the perfect shot at sunset in Phuket.
6:45pm.
We saw crowds starting to leave as we arrived. Again, we'd underestimated the traffic in Thailand, as well as the time it would take to ride up the windy ascent to the hilltop where Big Buddha sat. But that wasn't going to stop us, especially when we had a full 15 minutes before Big Buddha closed for the day. And trust me, give a travel photographer 15 minutes and an incredible location to work with and they can make some magic. So we hopped out of the van and set to work scoping out shots.
7:05pm.
The temple security kept telling visitors that they had to leave. And I kept walking behind them to the areas that they'd just left, trying to squeeze in some more time before I was approached.
The Big Buddha grounds were already supposed to be closed 5 minutes ago. But the colors of sunset were painting a canvas in the sky that I didn't know if I'd EVER see again.
7:10pm.
The chanting of the meditating monks grew to a feverish pitch, and I waited. I could see the composition of the image I sought...I just needed a few more clouds to move.
Finally, as I bent down and pushed my camera through an opening, seeking to capture the swaying metal leaves in the foreground and the silhouetted Buddha in the background, I felt the security walking my way to give the ultimatum...
I clicked the shutter.
And this photo was born.
I will never forget seeing this image come to life right before my eyes.
Thailand was full of memories, and this one is one that will remain with me forever.
(Shot on a Canon 5D Mark IV with the 24-70 f/2.8 EF lens.)