I have always had a crazy fascination for as long as I can remember for sunsets. I guess this already started as a kid at the ocean, and this never went away. Every oppertunity to see a good color spectacle in the sky should be taken. Are these the paintings of the God in the sky we wonder ?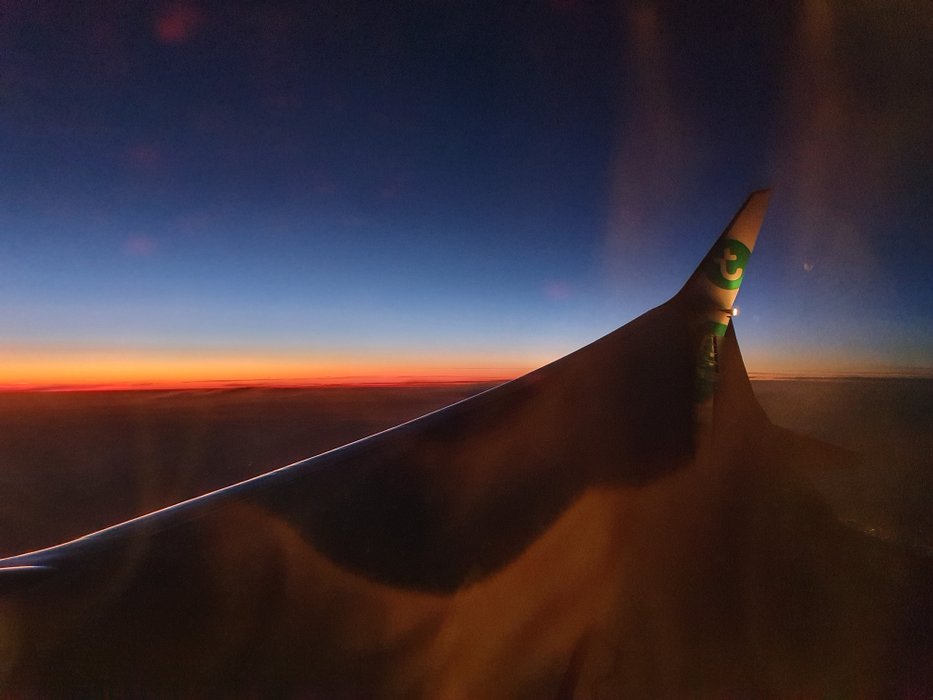 Flying in planes utterly sucks (if you ask me), but if you have the chance to have a decent window seat and have the longest view on the sunrises and sunset, that is something that really make a a flight a lot more pleasant of you are such a hater as I am.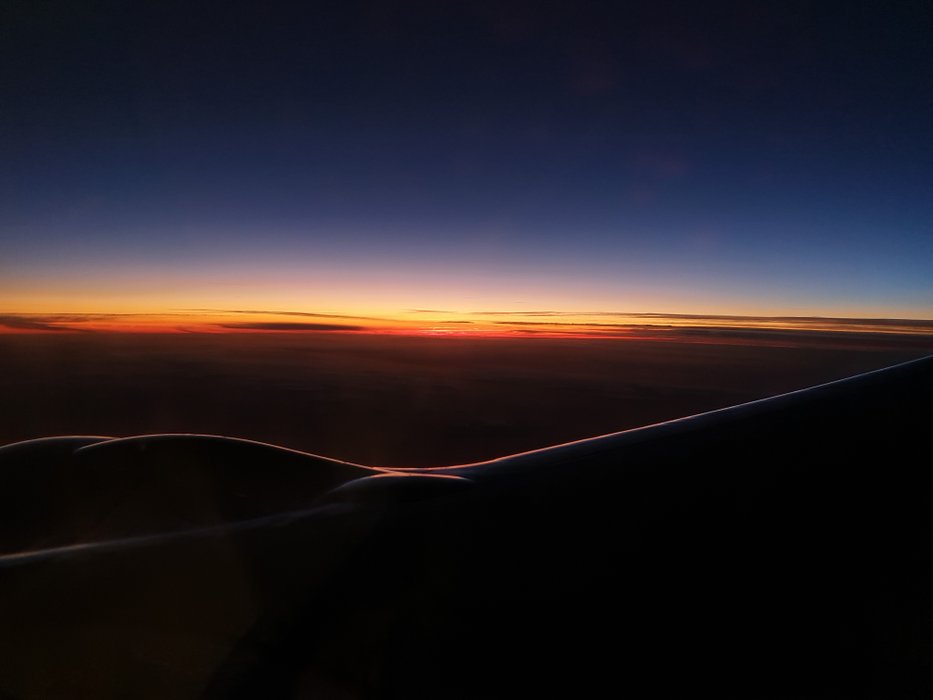 These snaps are taken on a flight from Holland to Spain, in the hours that the sun was setting and we were directly flying with the clock to enjoy the most of time of these beautiful colours. When leaving Holland the ski was covered in a think layer of clouds, and every 10 minutes these clouds seemed to change for the better.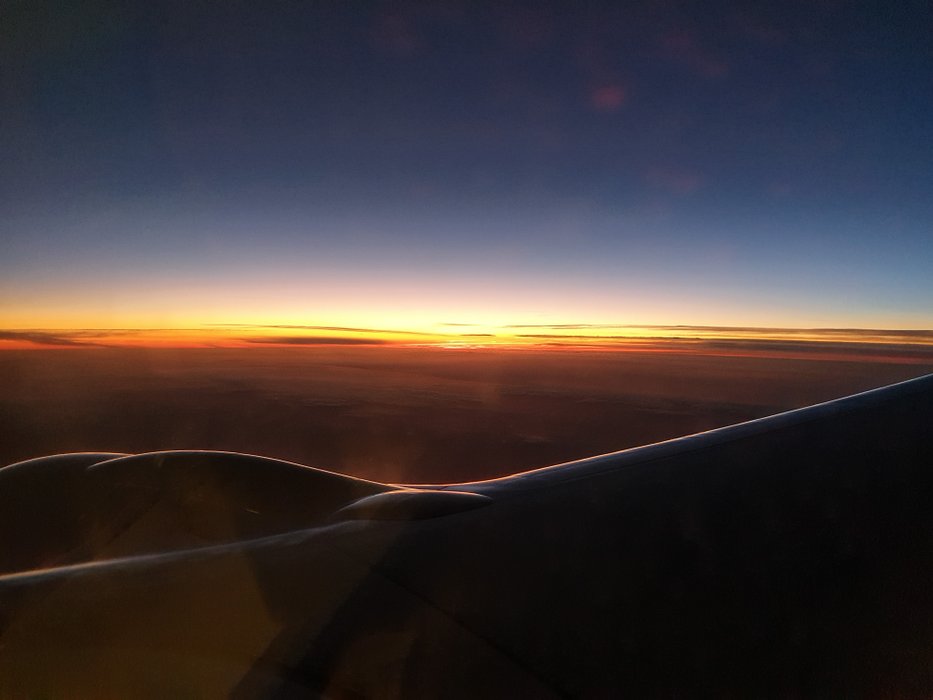 If only these views were not to be seen not 11.5 kilometers above the ground with a temperature of minus 61 Celsius but just in a safe environment, that would even be cooler. In these sunsets you also see a lot better how busy the sky actually is with planes. It is almost a miracle that not more (near) crashes happen in mid air. But lets not think about that but enjoy the sun! Cheers!!