Traveling is not just about sightseeing, beautiful beaches or nature. Often it is also about experiences and people. I would like to share a nice experience of my travels with you today.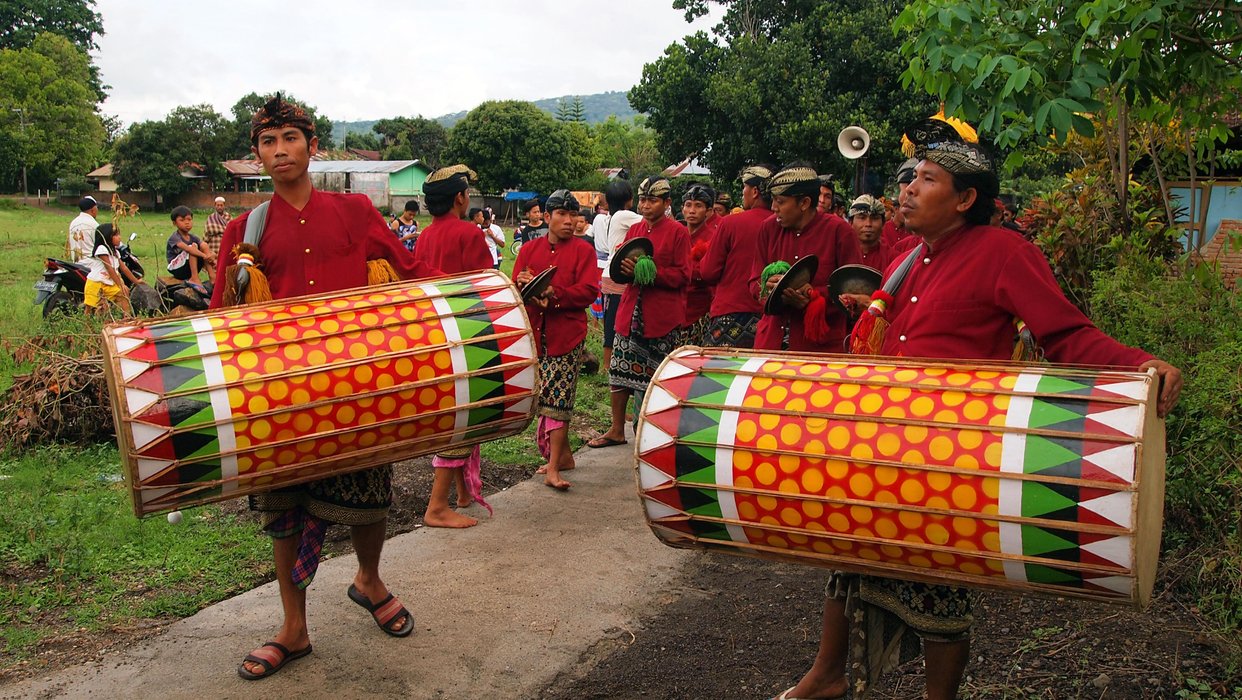 'Gendang Beleq'
If you're the only foreigner (in Indonesian called 'Bule') and everyone wants to take a photo with you, then you know you're far away from the touristy places. That's what happened to me when I was a guest on a Sasak wedding on the Indonesian island Lombok. More specifically, in the village of Santong in the north of the island. There I have a friend who invited me to this wedding.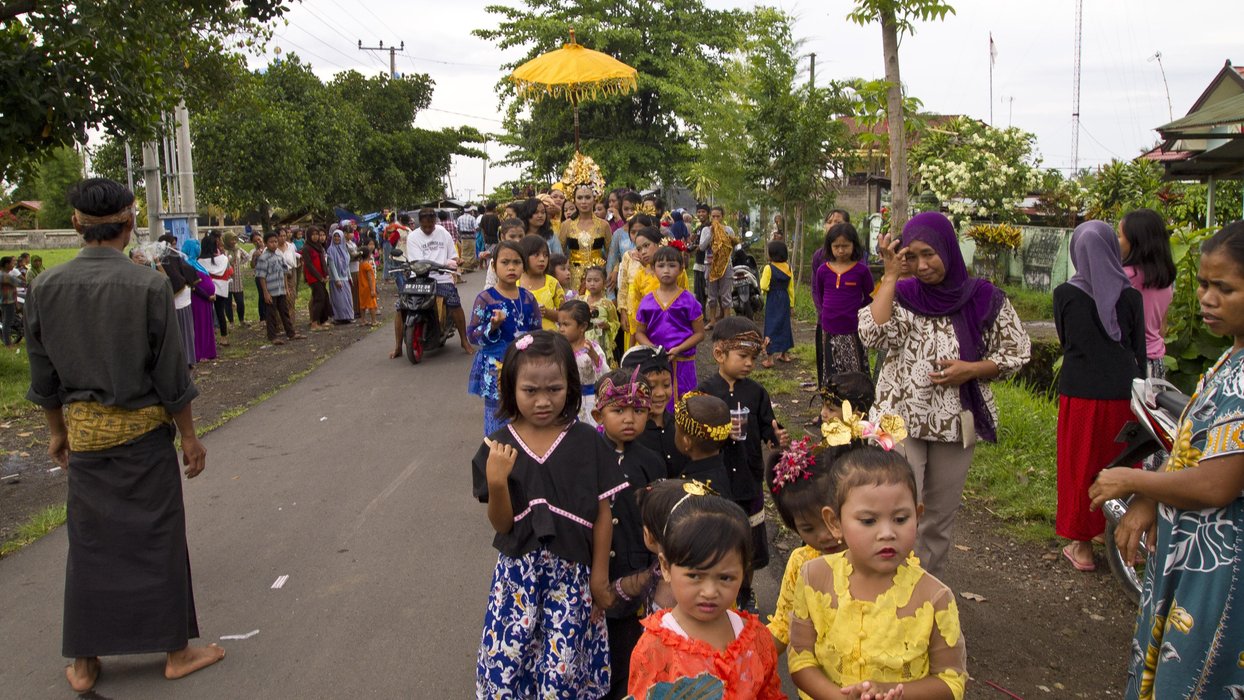 The Sasak are an ethnic group in Lombok who have their own culture and who own about 85% of the island's population. This culture also includes the traditional Sasak weddings. The main event of such a wedding is the march through the village accompanied by traditional music and dances. This spectacle, which is called Gendang Beleq, is an absolute highlight. It is extremely loud and almost the whole village is present.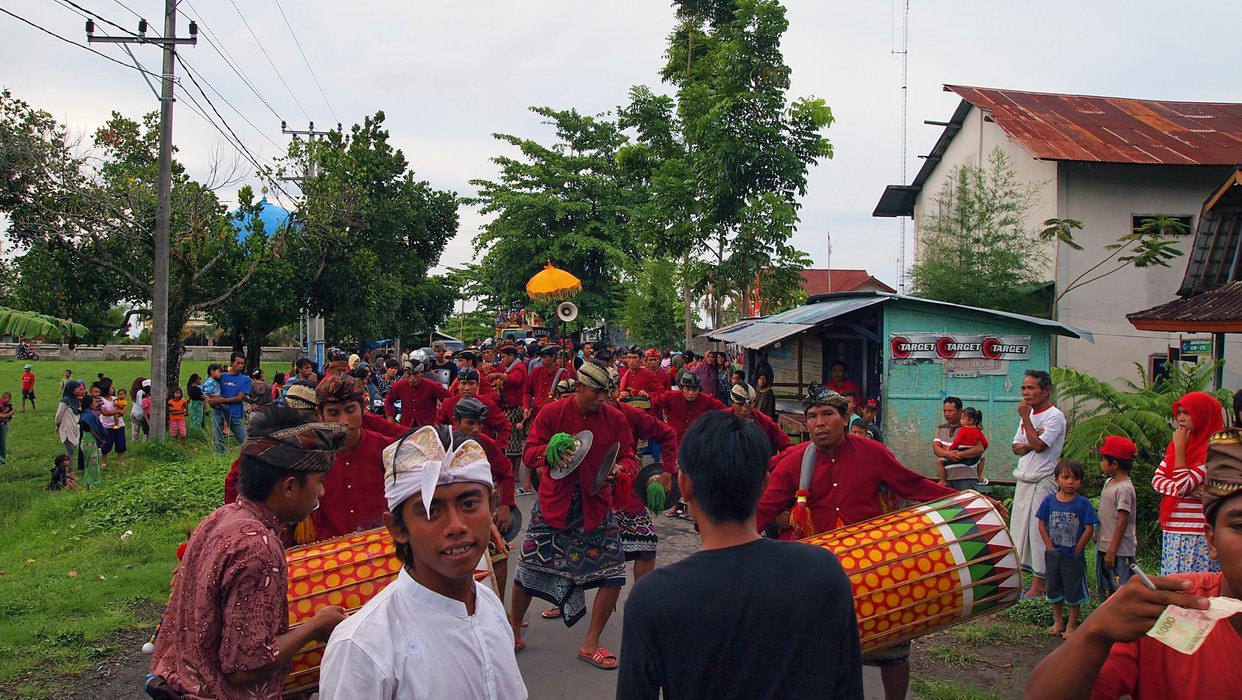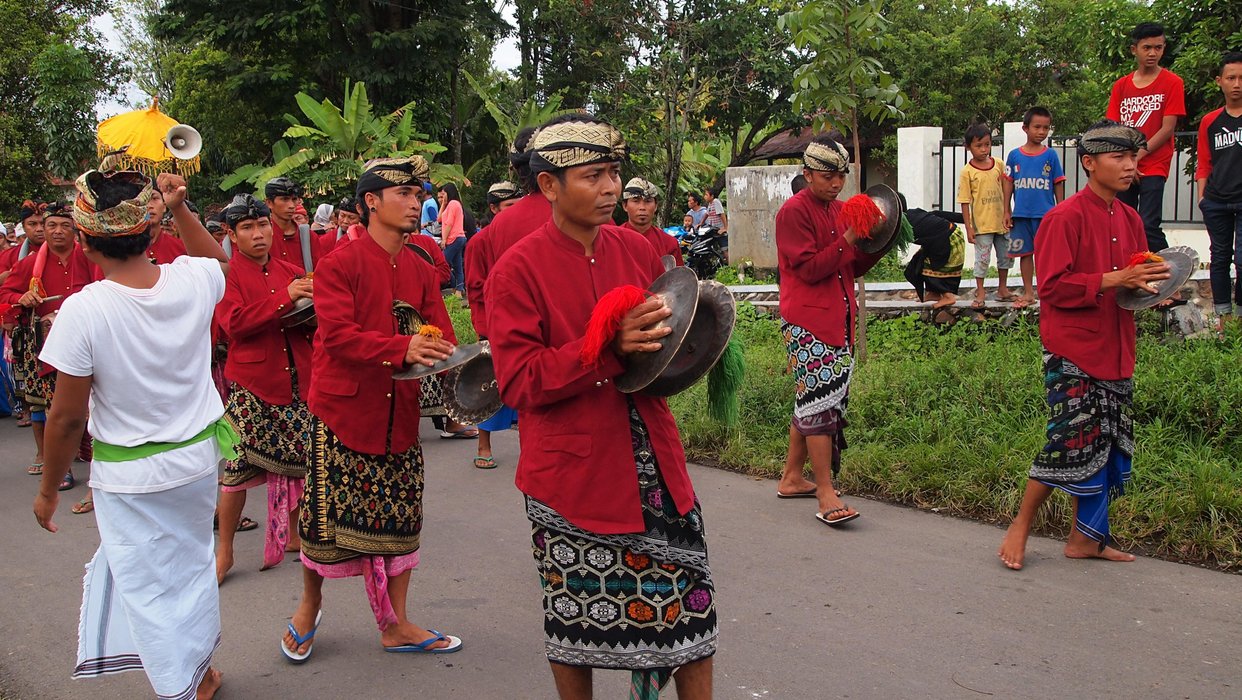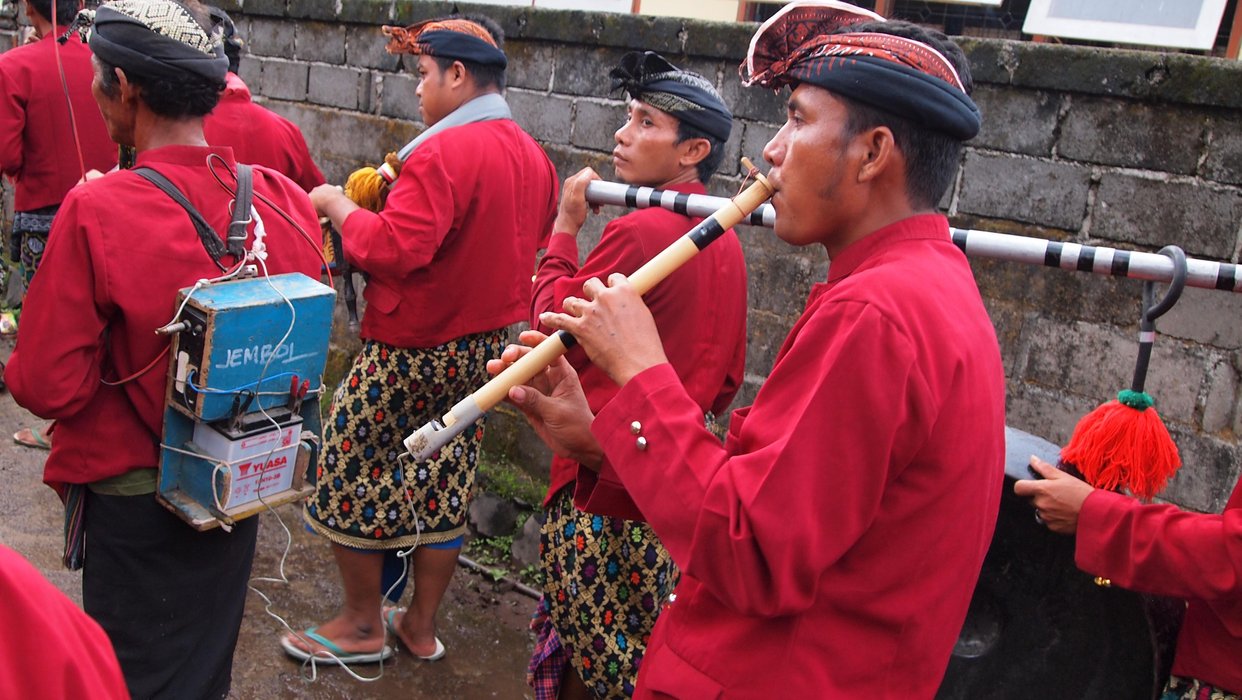 And I was right in the middle of it! Even better: I was allowed to walk right next to the groom all the time. Of course I also wore the traditional Sasak clothing. As it was quite hot in that, I was frankly happy that it was over. Nevertheless, it was still a nice experience!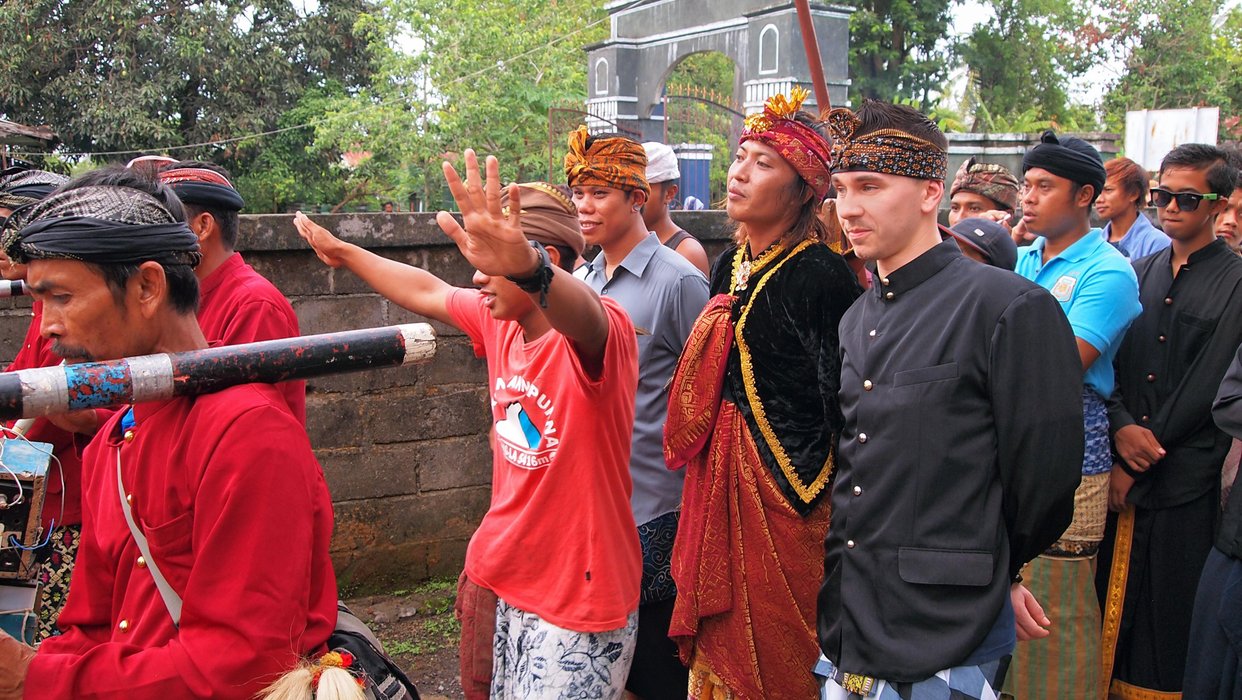 If you travel to Lombok someday, you can often watch such an event like that yourself. Almost every weekend there is a wedding like this. Mostly on the main roads of villages or towns. It is very impressive and if you are in a place away from the tourist areas (as I was), you yourself quickly become an attraction. The typical "Hello mister!" I heard a lot on that day.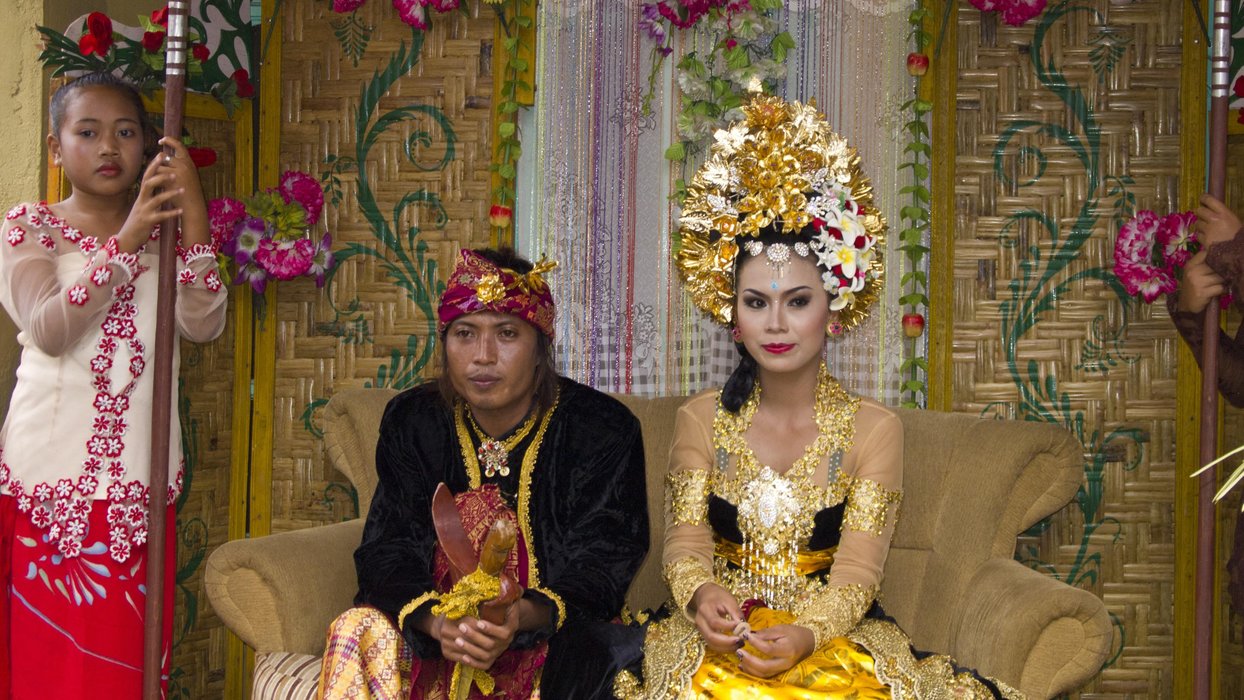 The groom and the bride