The Indonesian island of Lombok has countless paradise beaches to offer, but also the nature on Lombok is worth seeing. In addition to the mountain landscapes, there are also a lot of waterfalls and small, authentic villages to discover. One of these villages is Santong, which I would like to introduce to you today.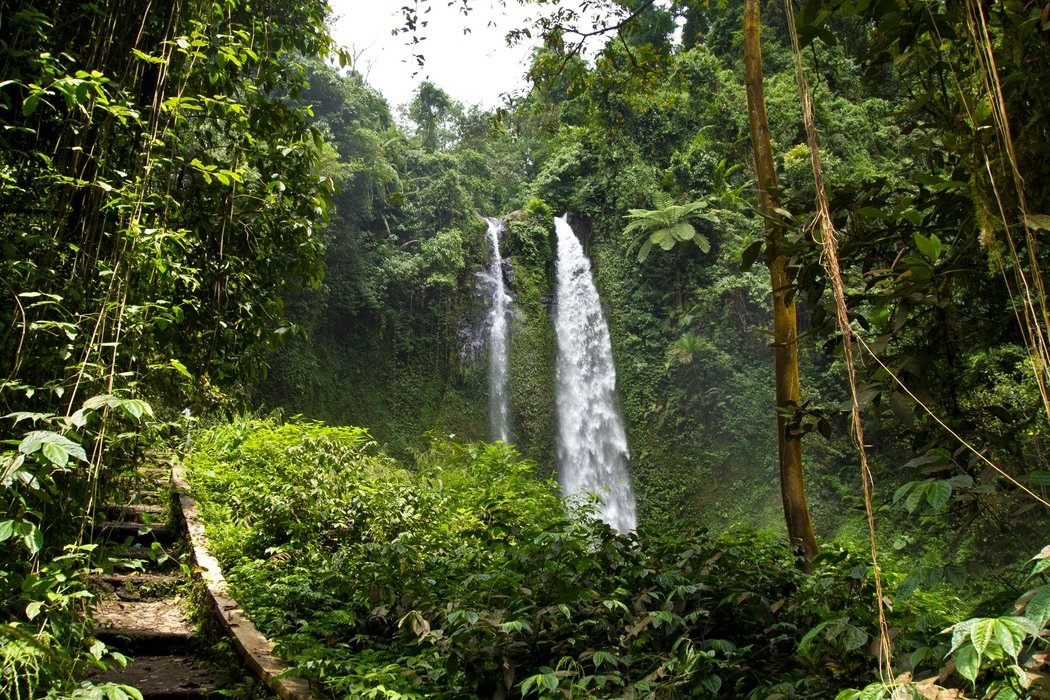 Tiu Teja Waterfall
Santong is located in the north of the island, about 20 kilometers west of Senaru and its famous Sendang Gile waterfall. It's rather inconspicuous and not signposted so that you can still call it an insider's tip. Through a friend on Lombok, who comes from Santong, I became aware of the place and have visited it several times.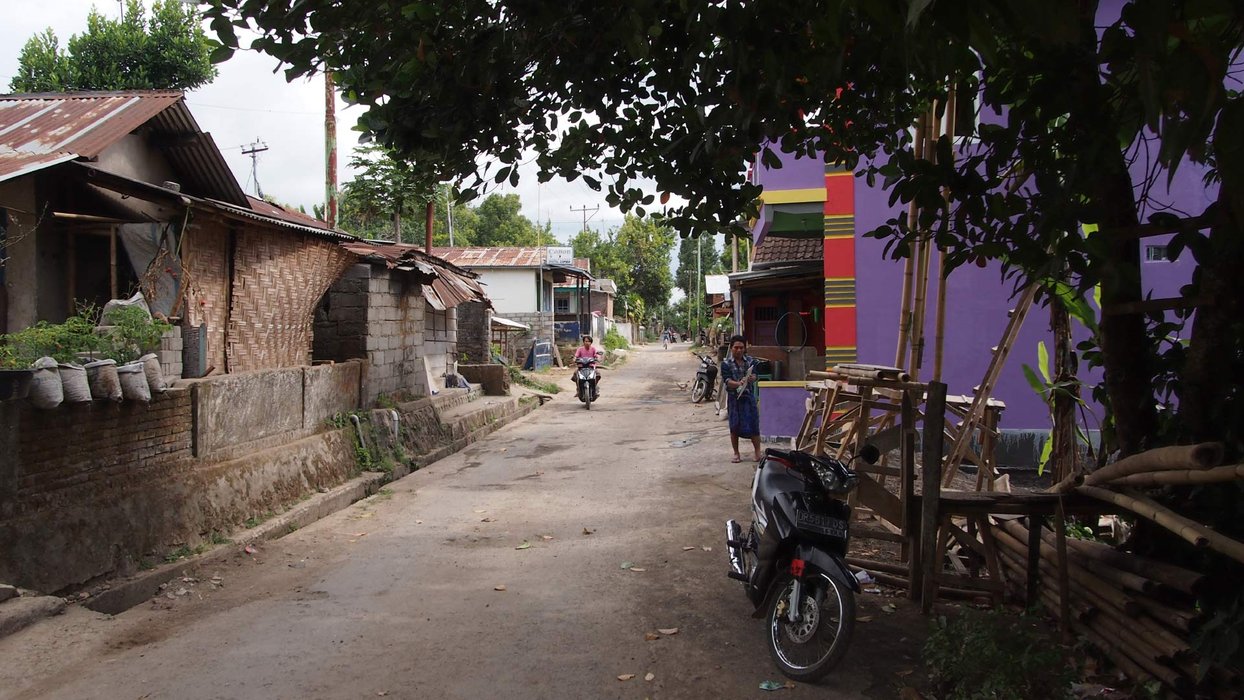 Village life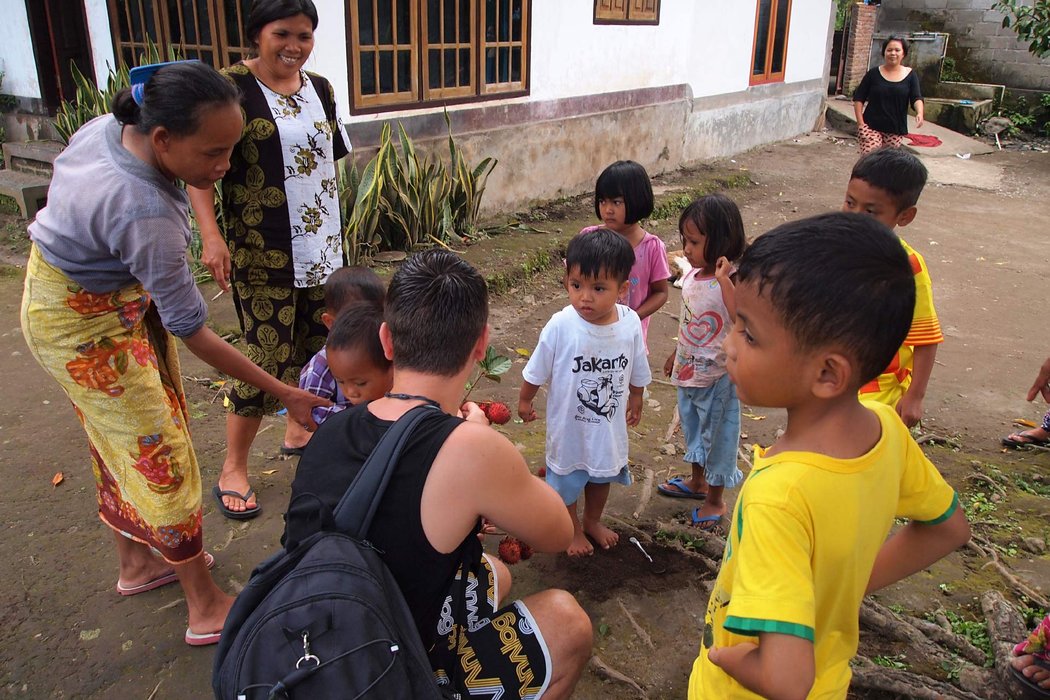 Visiting the local kids in Santong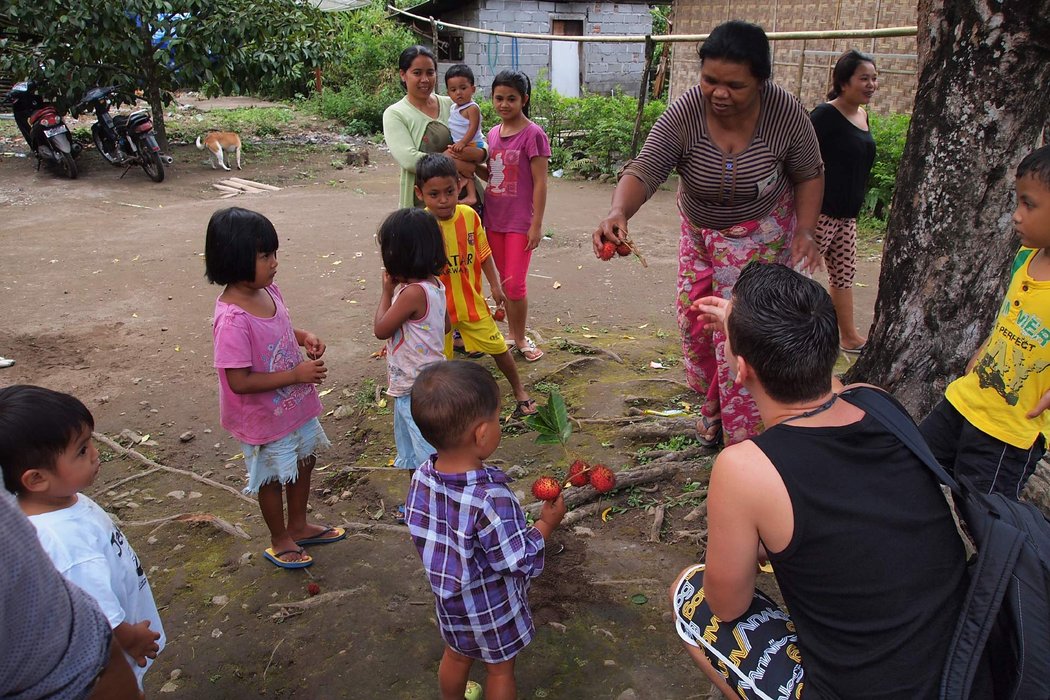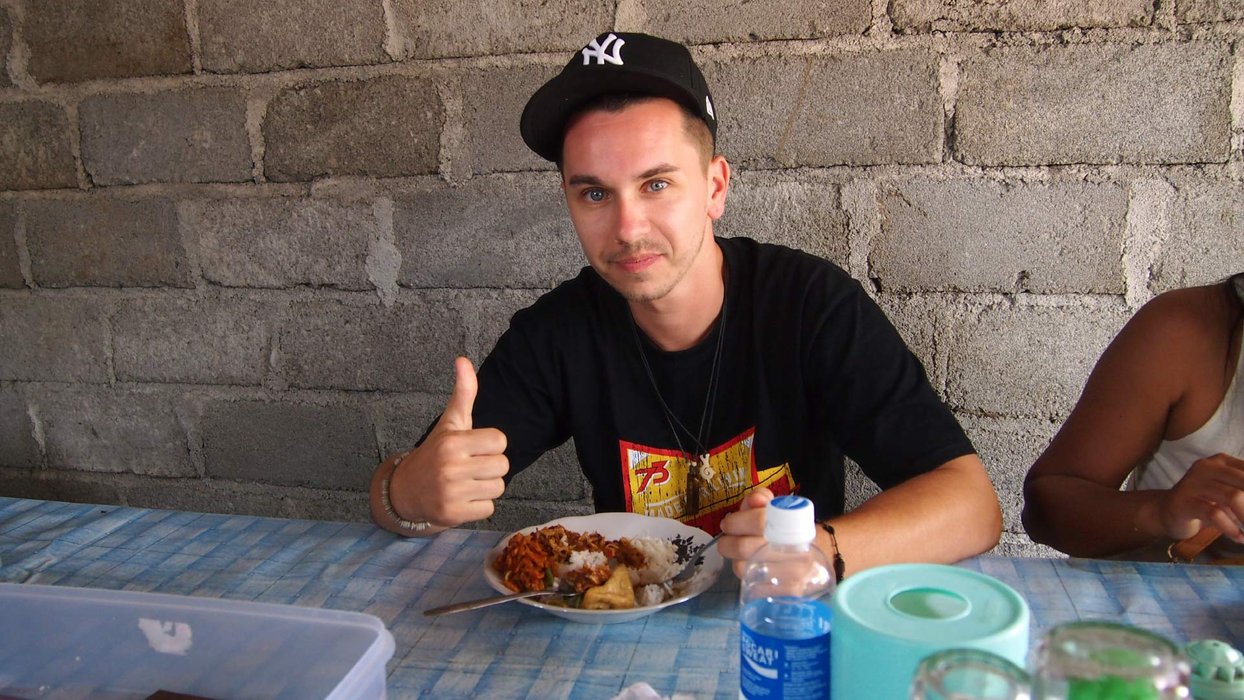 Regaining strength before the hike - me having some 'Nasi Campur'
The highlight is not the village itself, but the beautiful surroundings. There are hiking trails, adventurous jungle landscapes and, above all, a waterfall that offers a special natural spectacle at the right time of the day: the rainbow waterfall Tiu Teja.
When the sun is at the correct angle to the waterfall (and of course it's not too cloudy), a small rainbow shows up at the bottom of the waterfall. But even without the rainbow, the waterfall is impressive and absolutely worth a visit. You can reach with a not too long hike from Santong village. The hike is for the most part not particularly exhausting and you don't necessarily need solid shoes. Only the last piece in front of the waterfall gets a little steeper. After the hike you can also swim in the waterfall and take a cold dip.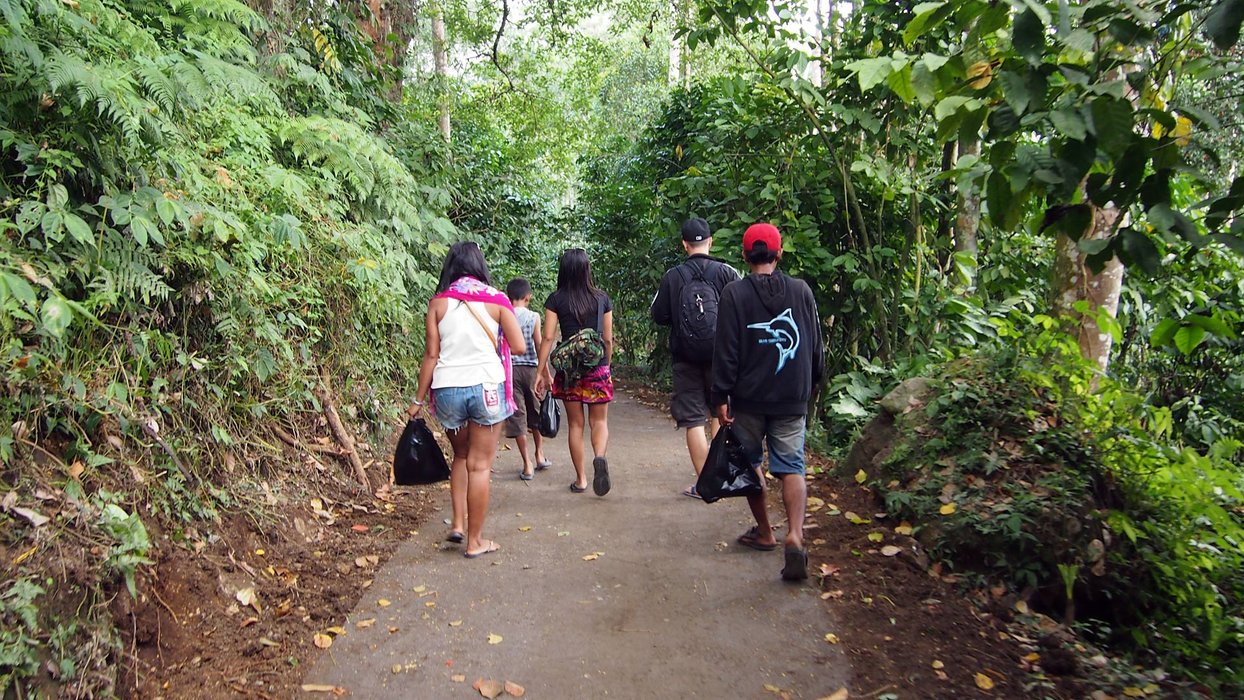 On the way to the waterfall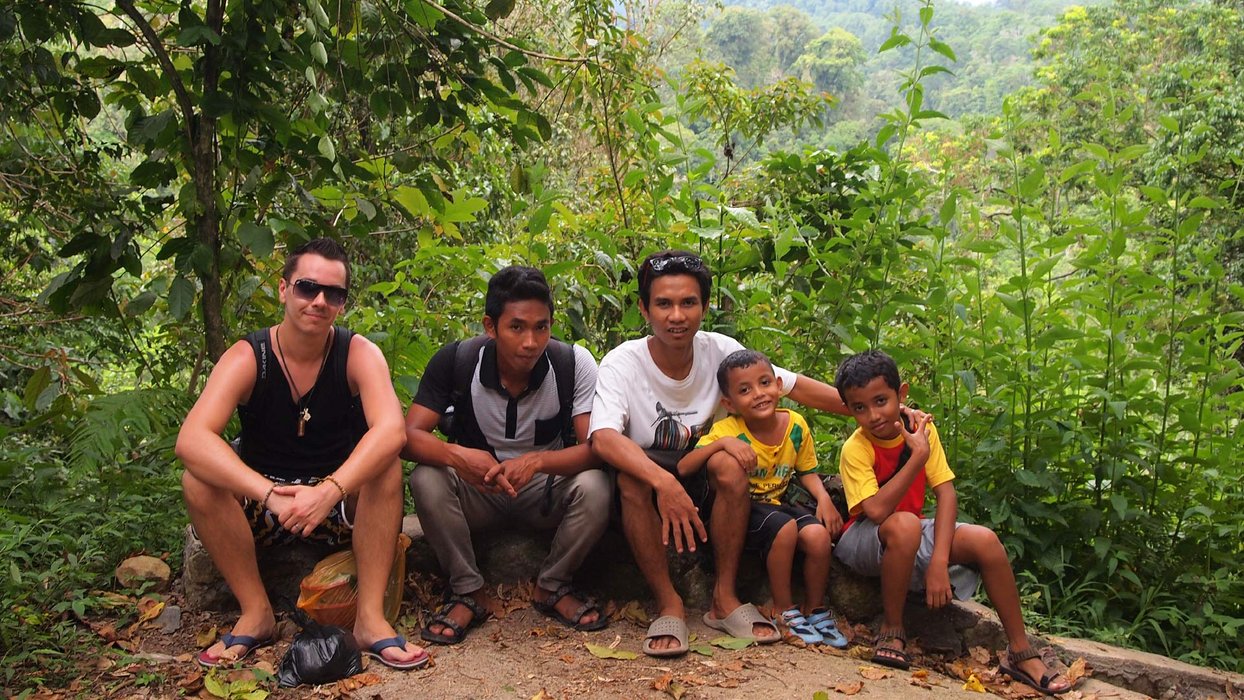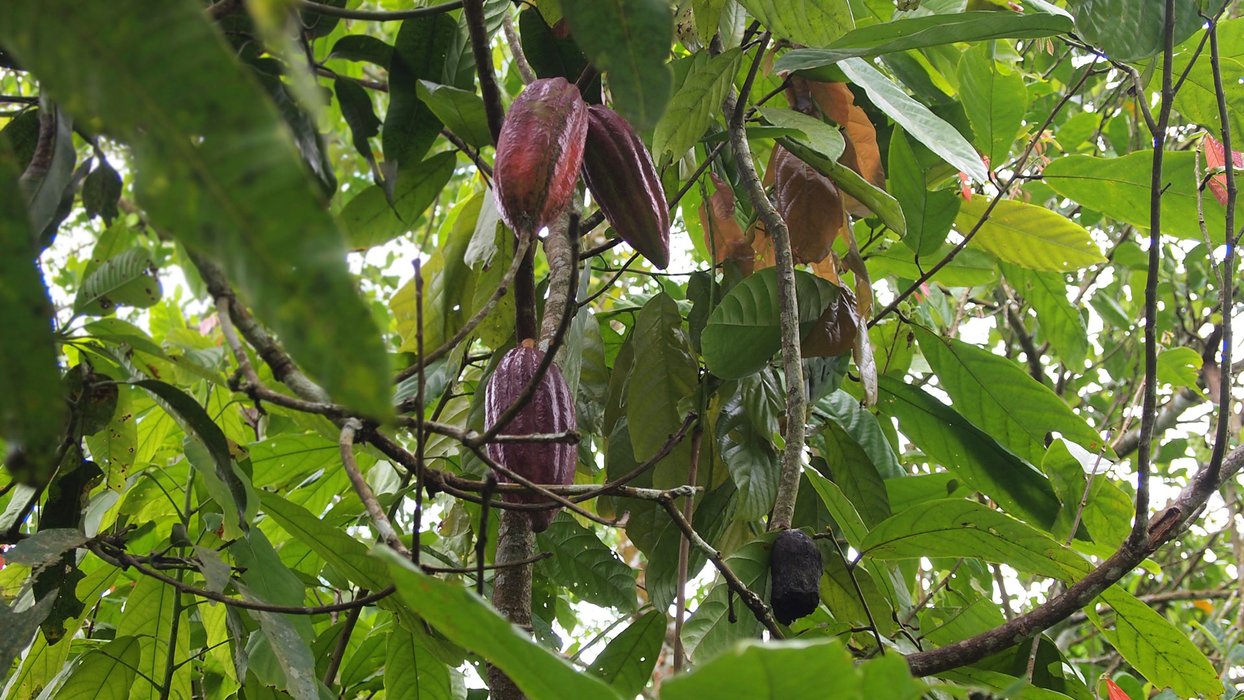 Cocoa tree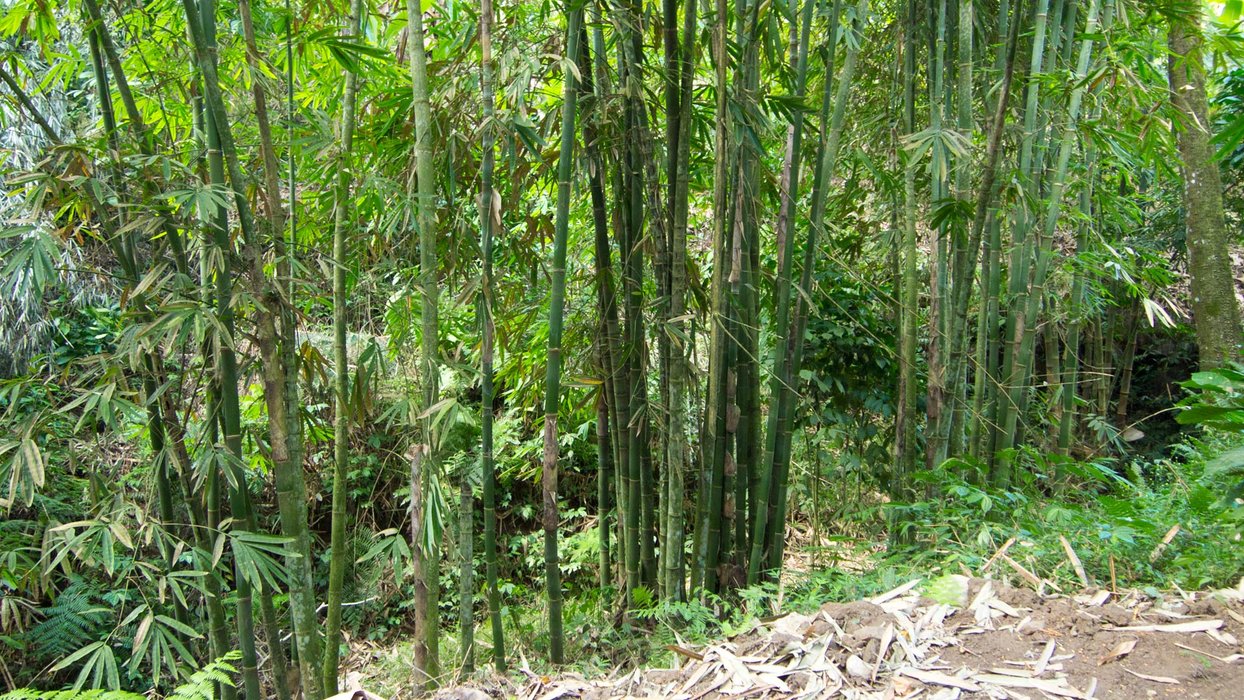 Bamboo trees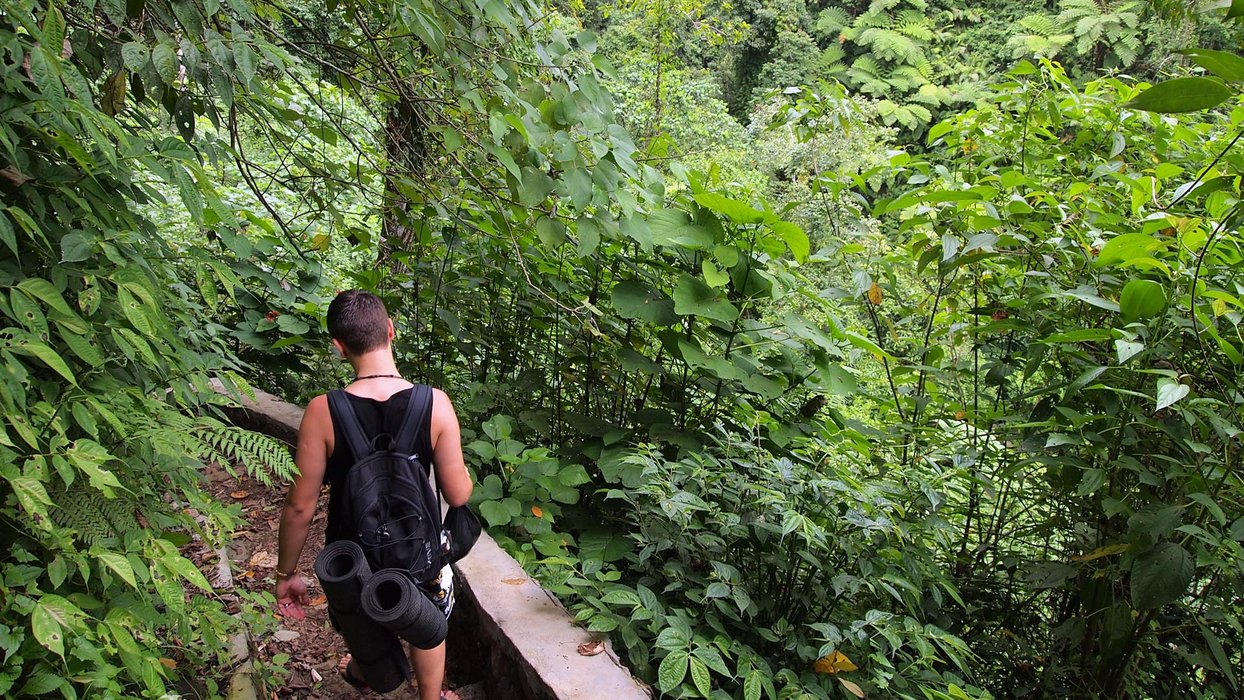 Almost there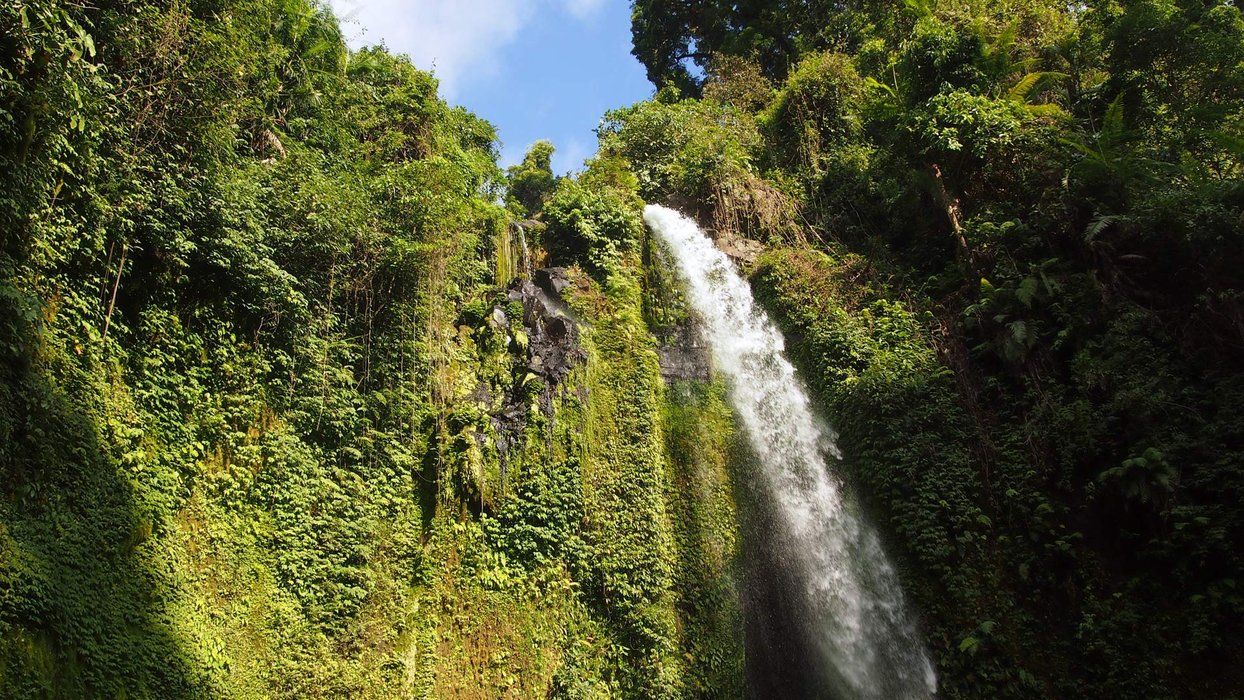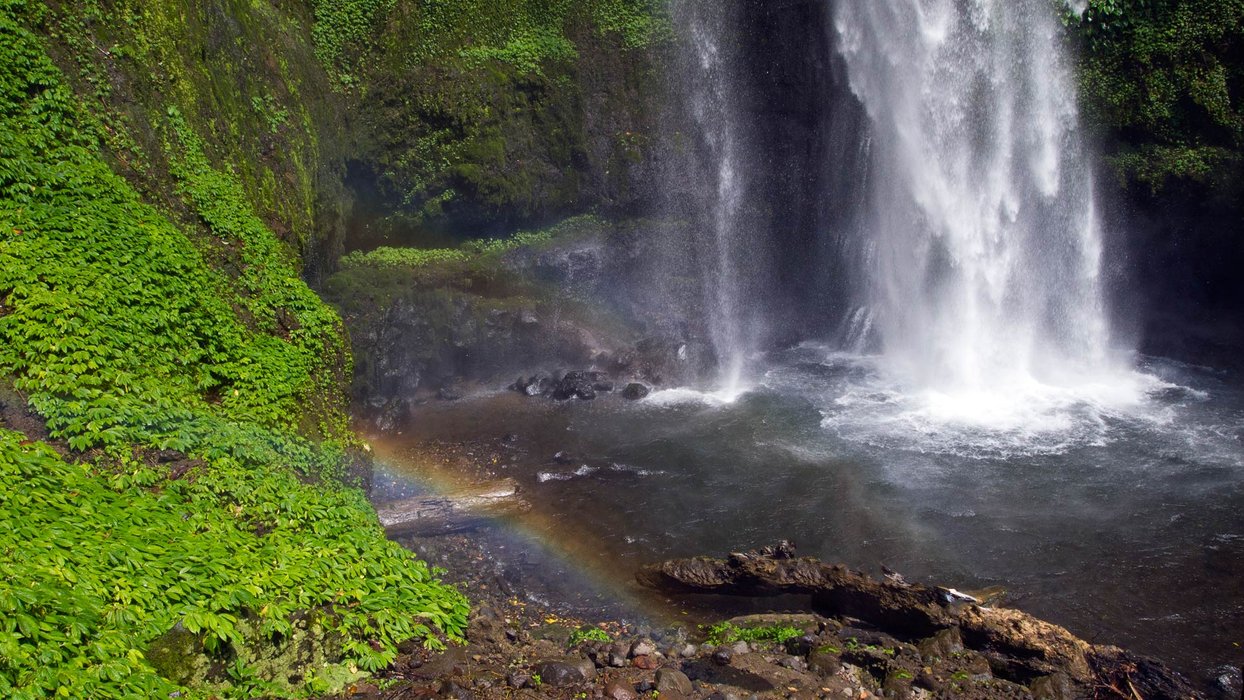 On the way to the waterfall there is a lot to discover in the jungle: wild monkeys, cocoa trees, bamboo trees and much more. Many other tourists you usually don't meet here, rather only locals. However, it's been a while since I was there and by now the place may be a little better known.
If you are looking for a different destination on Lombok and would like to be in the untouched nature, then you should definitely visit Santong and the Tiu Teja waterfall.