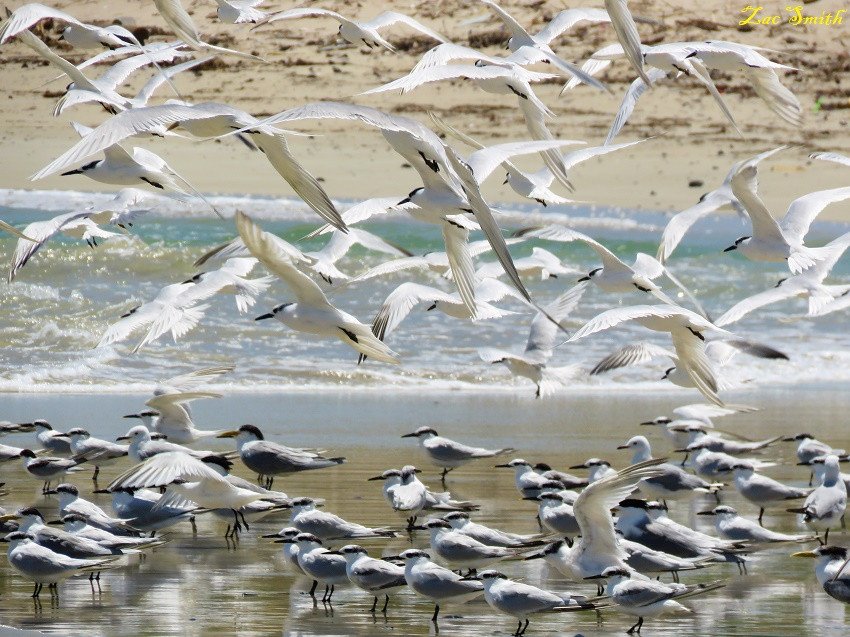 Some like the oceans and others the mountains. I bring you both here!
South Africa is known for it's wonderful nature scenes and I bring you just a snippet of it's beauty.
Of course many also like both ocean and mountain as I do.
I did an experiment earlier this week by posting one post in the morning and another on the same day in the afternoon.
Sadly it did not work as I think it split our page visitors and together both posts amounted to about $3.
So now I am trying a new experiment by bringing you two quality posts in one.
Let's see how it goes!
Note; this post is also suitable for #featheredfriday by Lady @melinda010100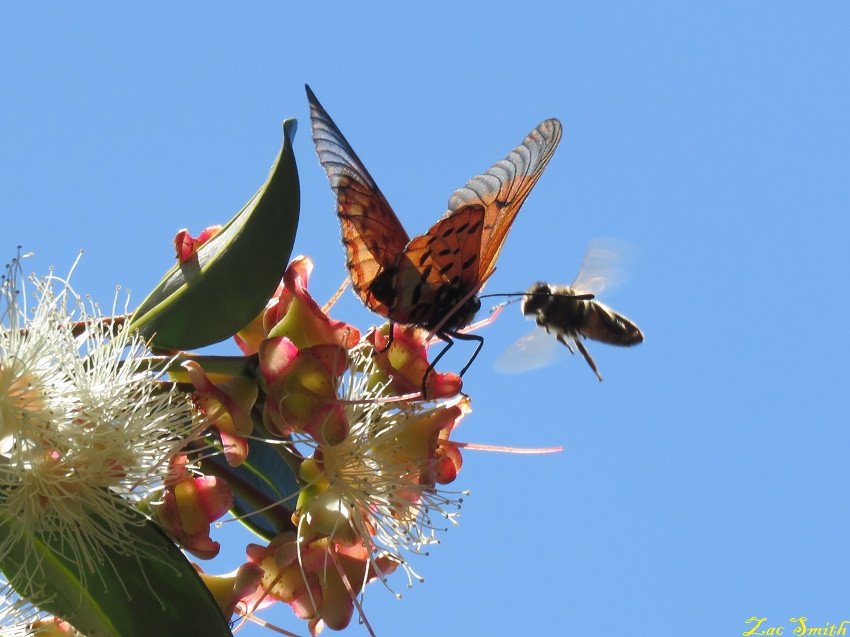 A bee asking a butterfly for a seat!
This is a photo of post no. 2 below the first ocean post here.
Post No.1.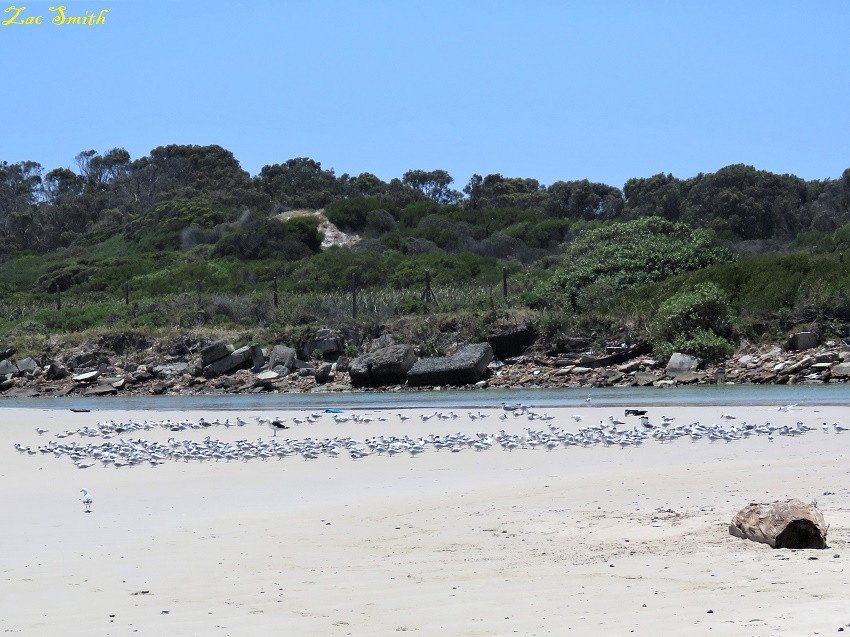 Note how a large flock of "Terns" gather in a wide circle!
I presume that they sit according to their rank.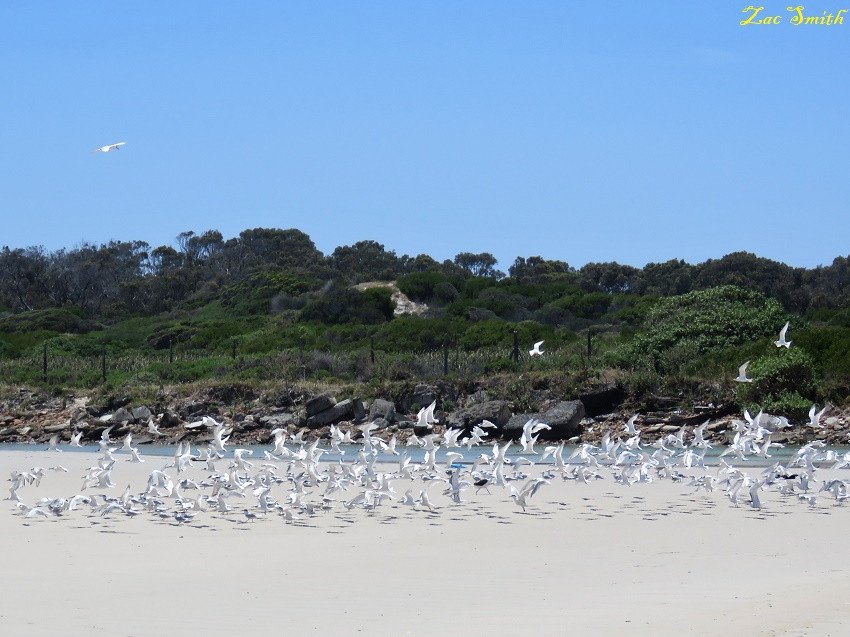 At my approach they rise in a cloud of birds!
No one bumping into another!
Think what this could do for our traffic congestion?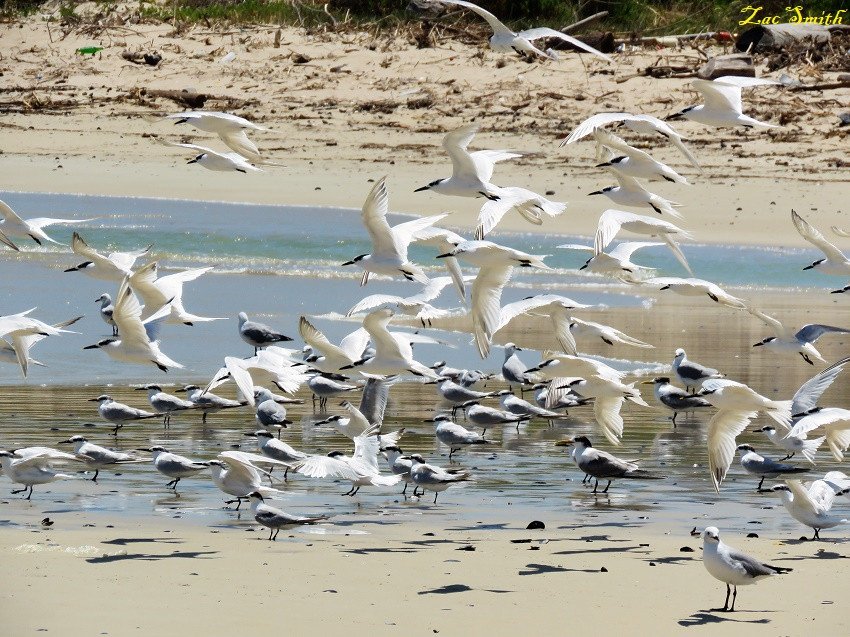 Only here did I see that there were both Terns and Gulls in the group!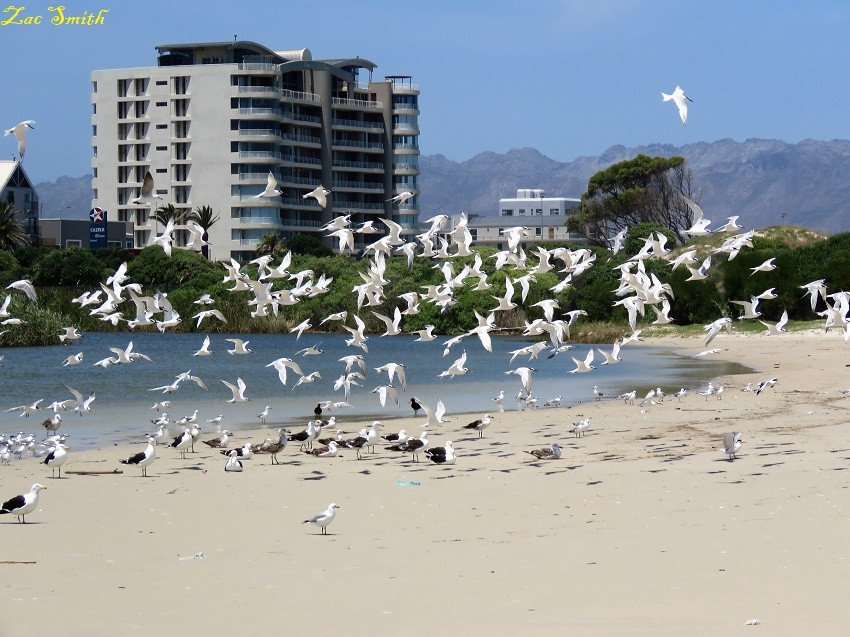 The birds also flew in a wide circle around me, as here and in the first photo.
Right, and now for the second post!
Post No 2.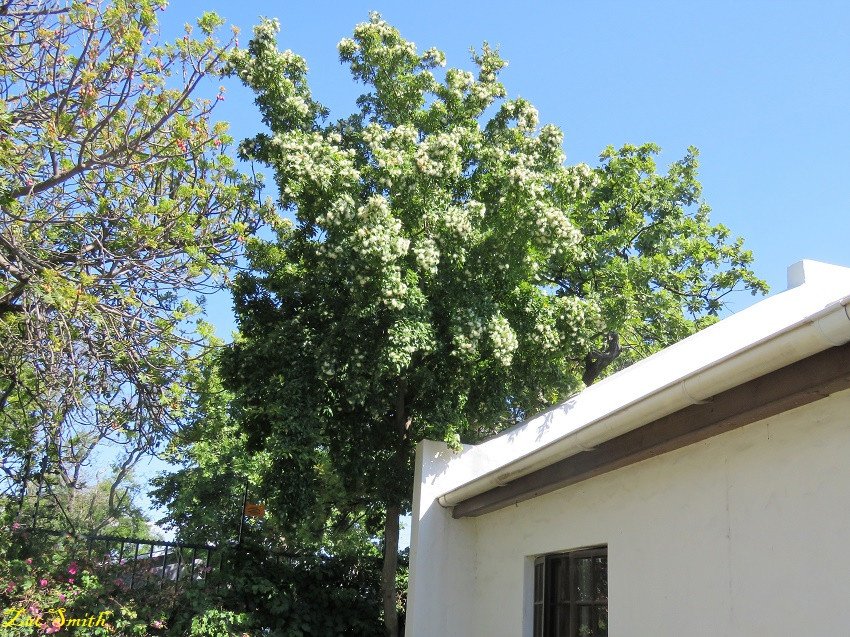 I have long wondered about this tree at the back of our cottage!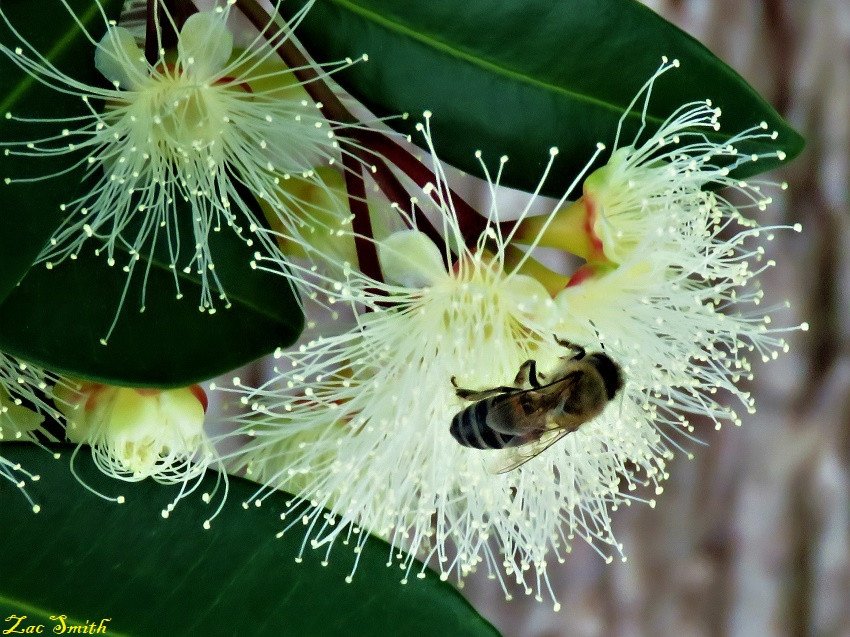 Oh my goodness, look at what I found in the tree!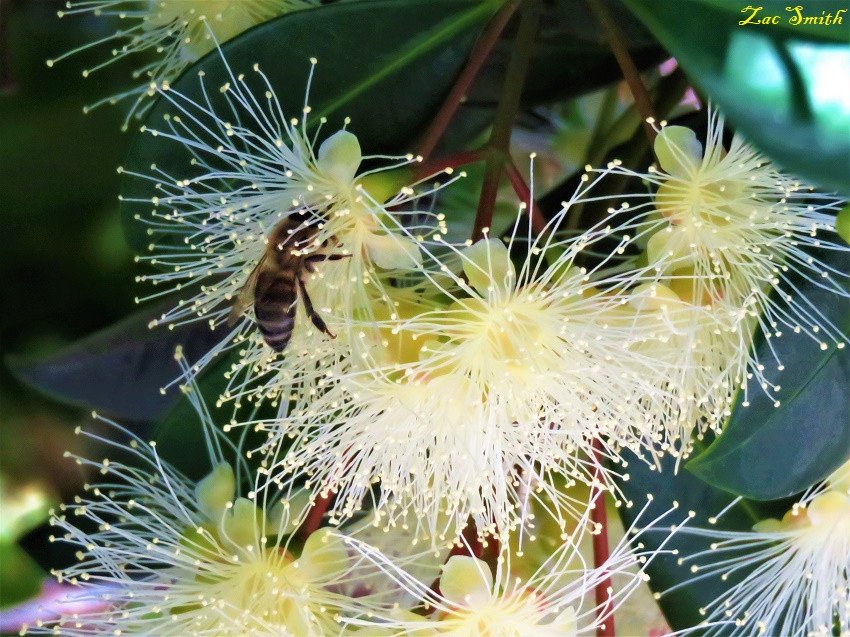 Looks like some of nature's chandeliers, doesn't it?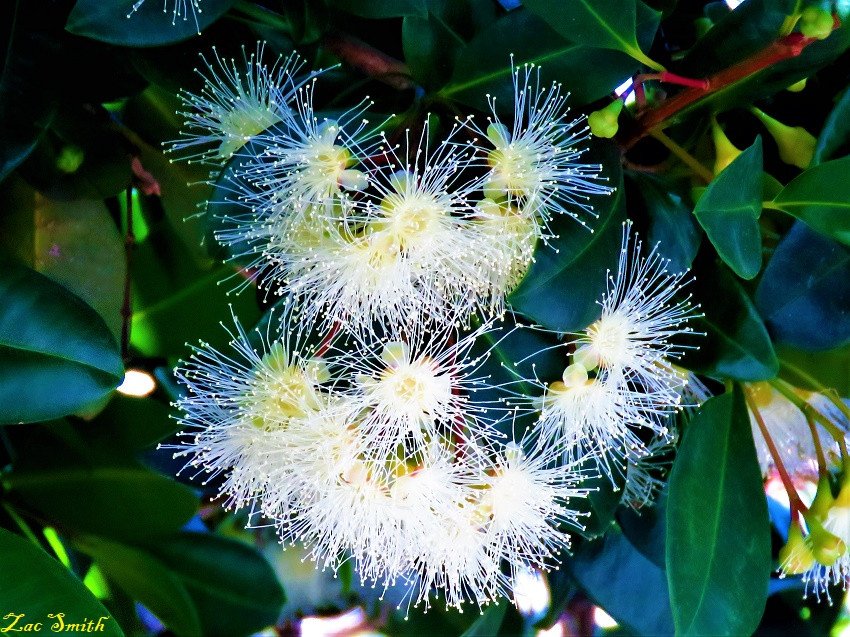 This could be lights in any big shopping center!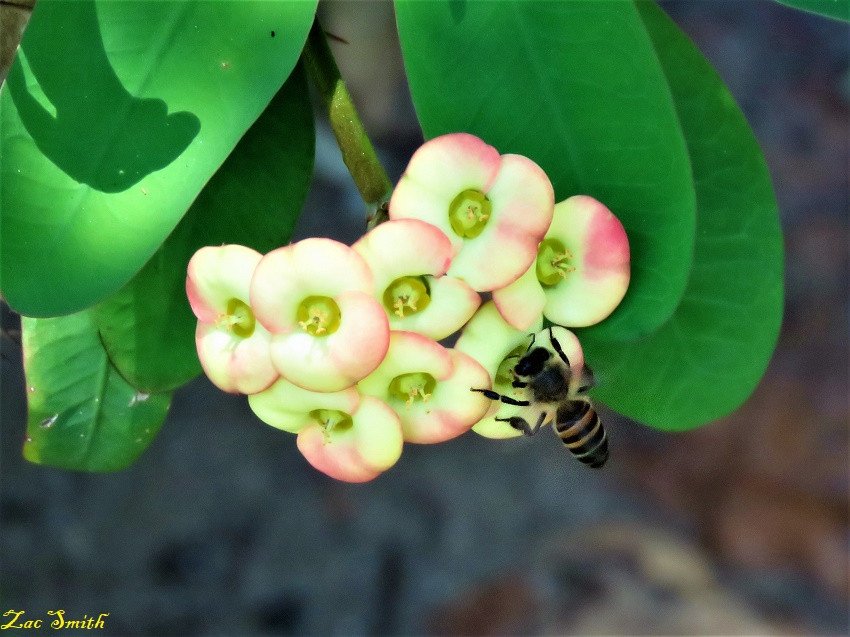 At the bottom of the tree is our thorn cactus and it's flowers had a visitor!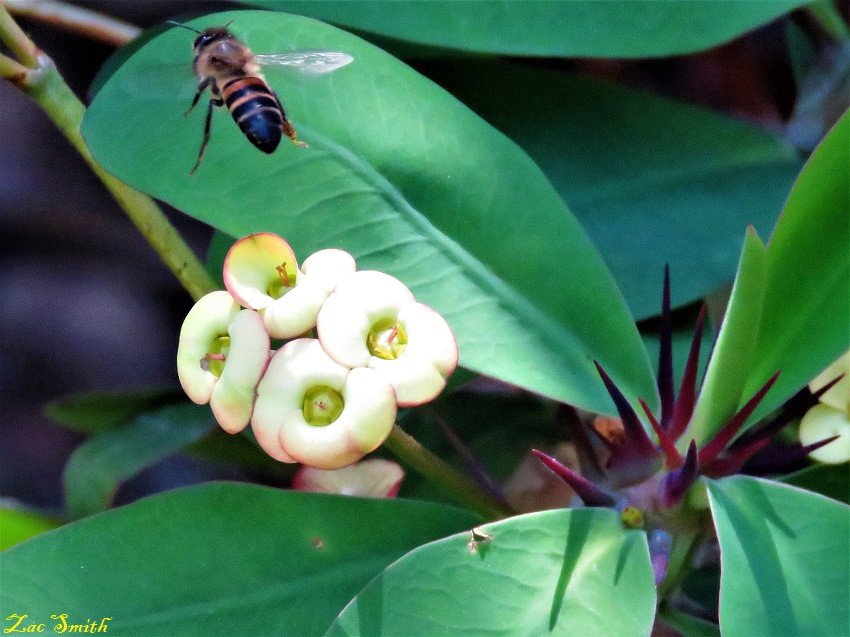 Here the visitor leaves to go to the next flower!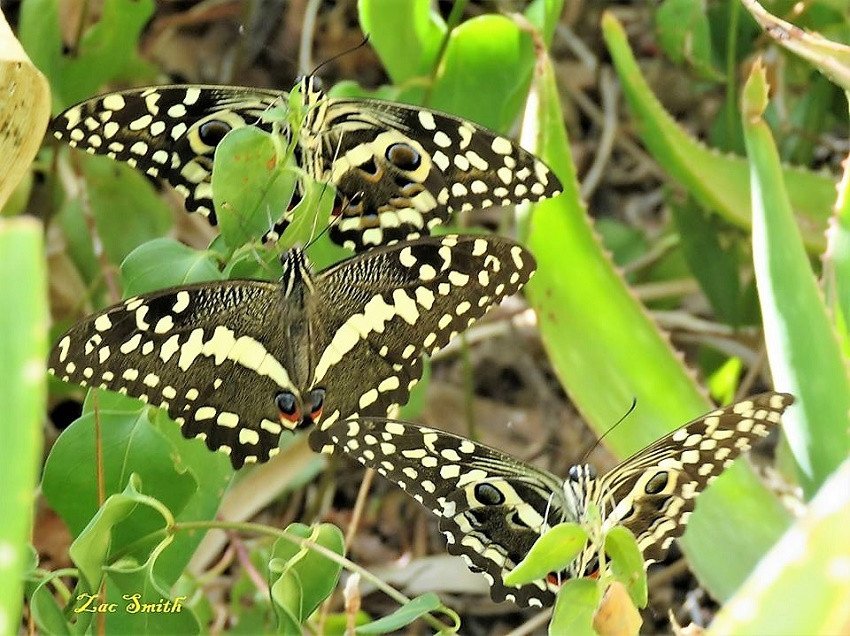 A trio of Citrus Swallowtails!
I took this photo in January this year, just to show you what I am expecting later in December and early January.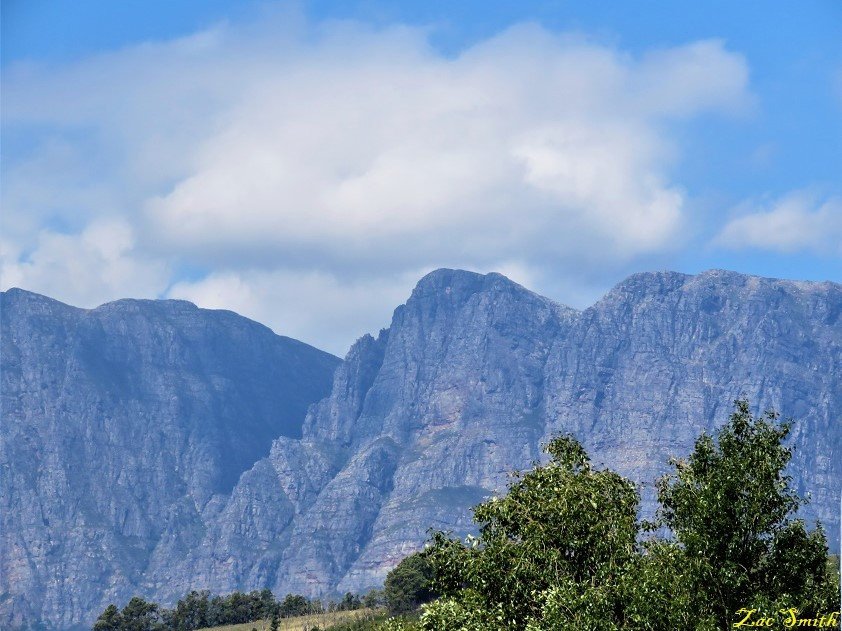 And finally, the mountains that form the backdrop to all of the photos above!
We are blessed to have both ocean and mountains with several wine and fruit farms here in the bay.
Should you ever want to visit, please ensure that you ask one of the South Africans here on steemit for advice!
Cape Town was recently voted as one of the top cities to visit and you are welcome to have a look at the #travelfeed posts of @jaynie to see some magnificent sites.
We hope that you have enjoyed the pictures and thank you for visiting a post by @papilloncharity

Team South Africa banner designed by @bearone


(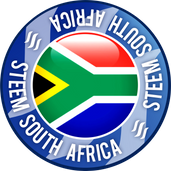 )
Connecting the people of #STEEM across South Africa. #steemsa