Hi Dear Steemit community!!
Hope you're doing well
After Istanbul, Thessaloniki, Sofia and Belgrade, today I talk about my next stop.
This time I found a cheap minibus transfer booked from my accommodation in Belgrade and which dropped me to the accommodation in Sarajevo. Some hours driving between mountains crossing the border between Serbia and Bosnia and Hercegovina. It is early evening when I arrived in the city. My first impression I found it colder than Belgrade probably due to his attitude and the fact that it is surrounded by mountains.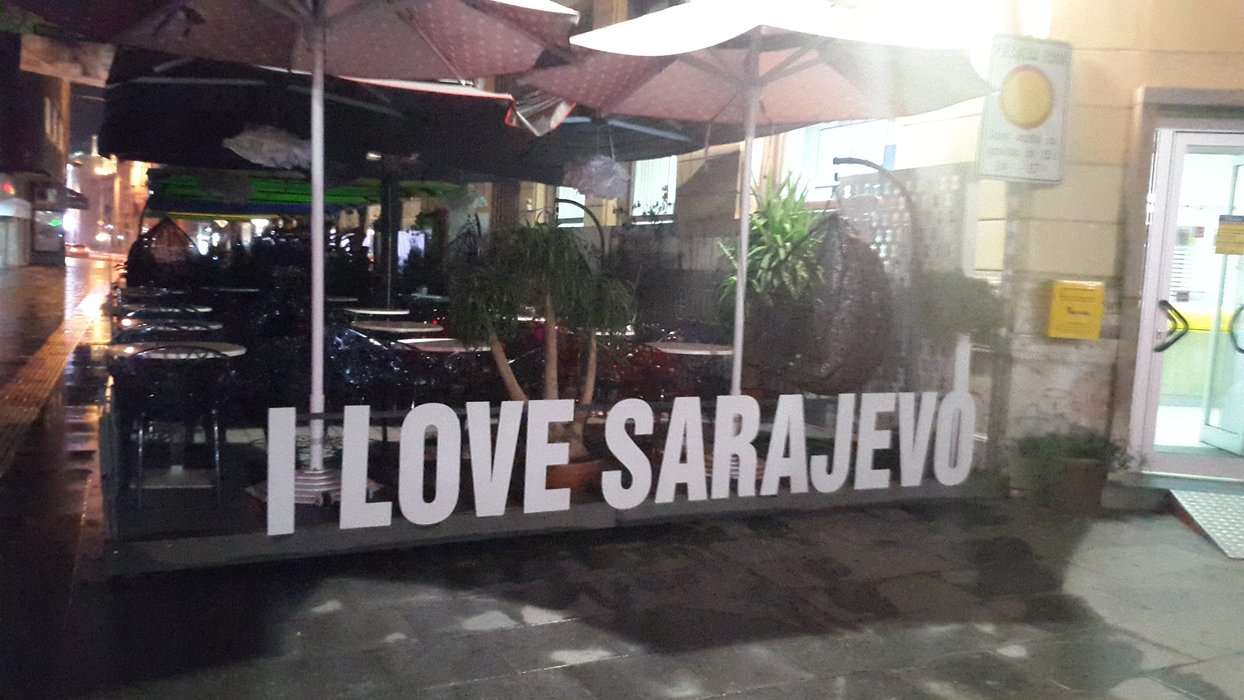 Many of us know that Sarajevo had a recent sad history due to the conflict that affected all the area. I paid a tour with a local guide who drove our group which I was part around the city. The guide was very well trained about the city and his recent history which is very hard to comprehend for a local. Imagine for a one who was not born here. I will talk about that in the next paragraphs.
Before I would talk about what he showed us on this just half day tour with a car (otherwise it required more time to travel and visit the different spots). The first part of this tour was around the mountains began from the White Fortress and his view (Bijela Tabjia).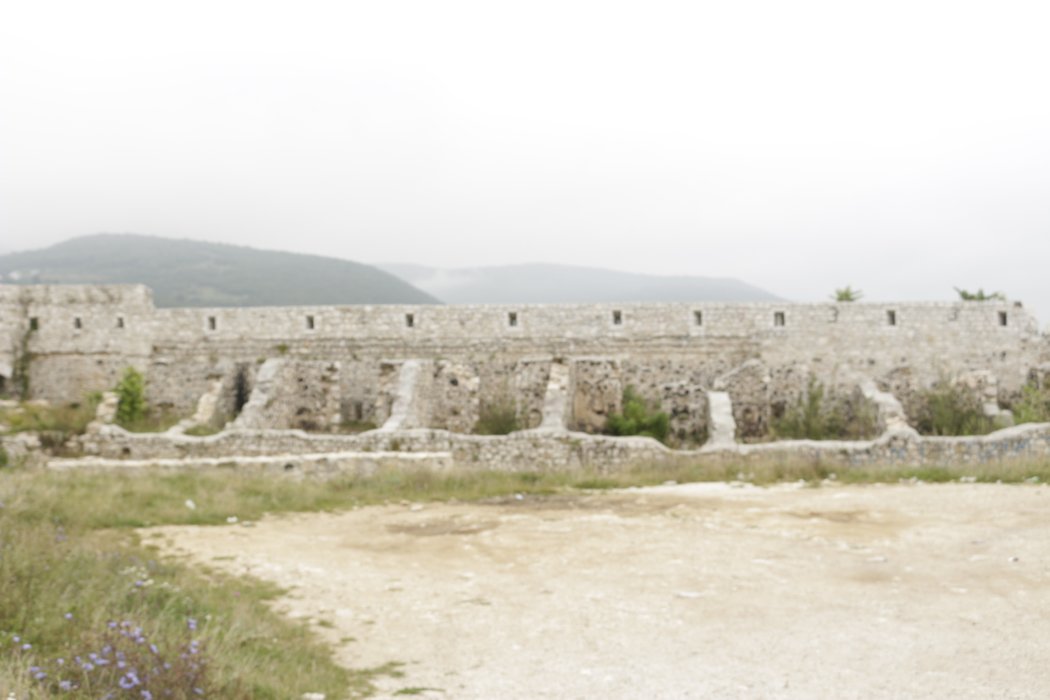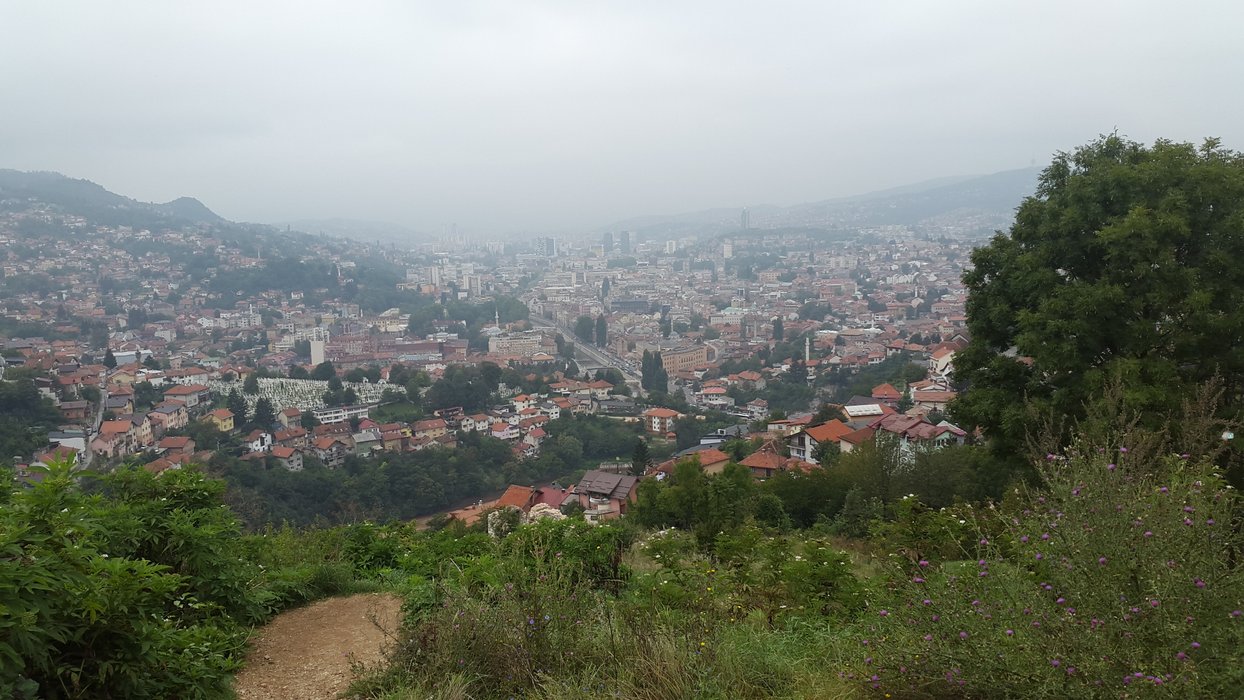 We cross the Vrbanja bridge and the memorial of Suada Dliberovic and Olga Susic the first victims during the March of Peace in Sarajevo. It is told that they were killed by the six snipers from the Hotel which was close by. Nowadays the bridge took the name of these two victims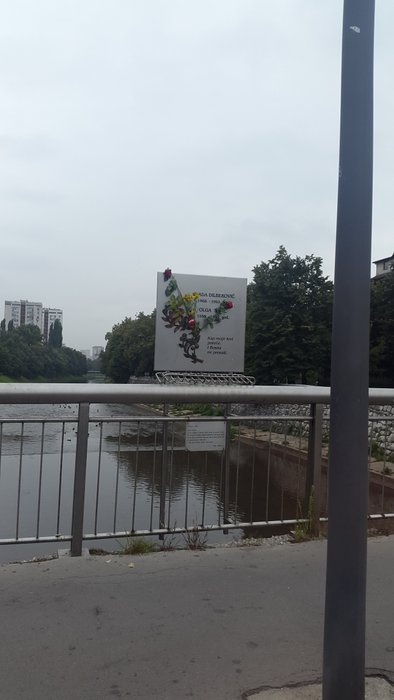 We stopped to a stadium and we ate a Bosnanski Burek a meat or vegetable ground pie.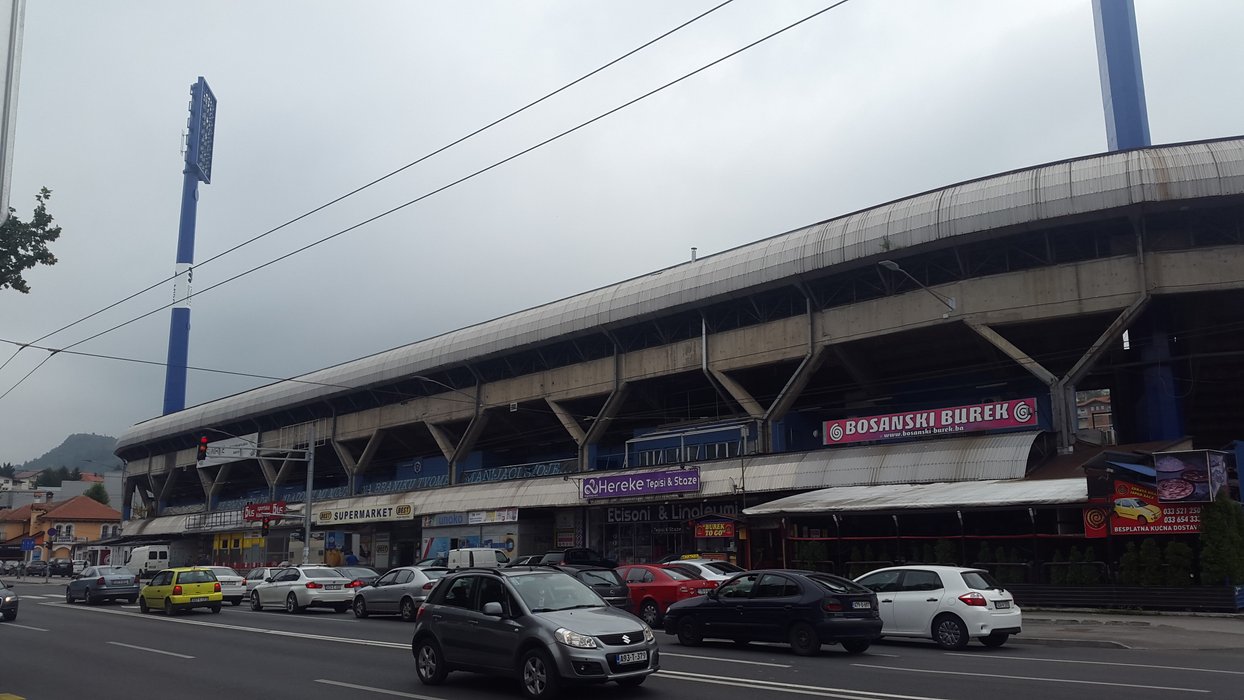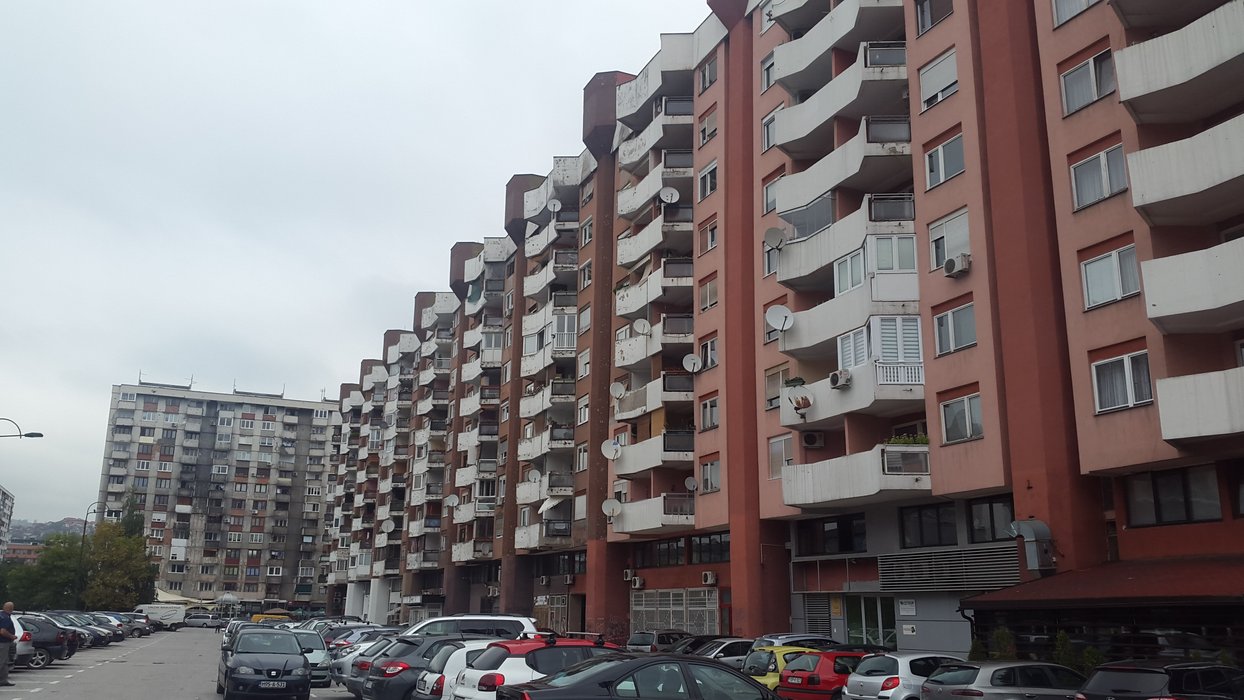 Our guide provide some information about the siege which took place in Sarajevo between 1992 and 1995. It is told that it was the longest in a capital city in the modern history in Europe.
After the lunch we went to the named tunnel of hope which during the siege connect underneath Sarajevo with the rest of the area which was under no siege.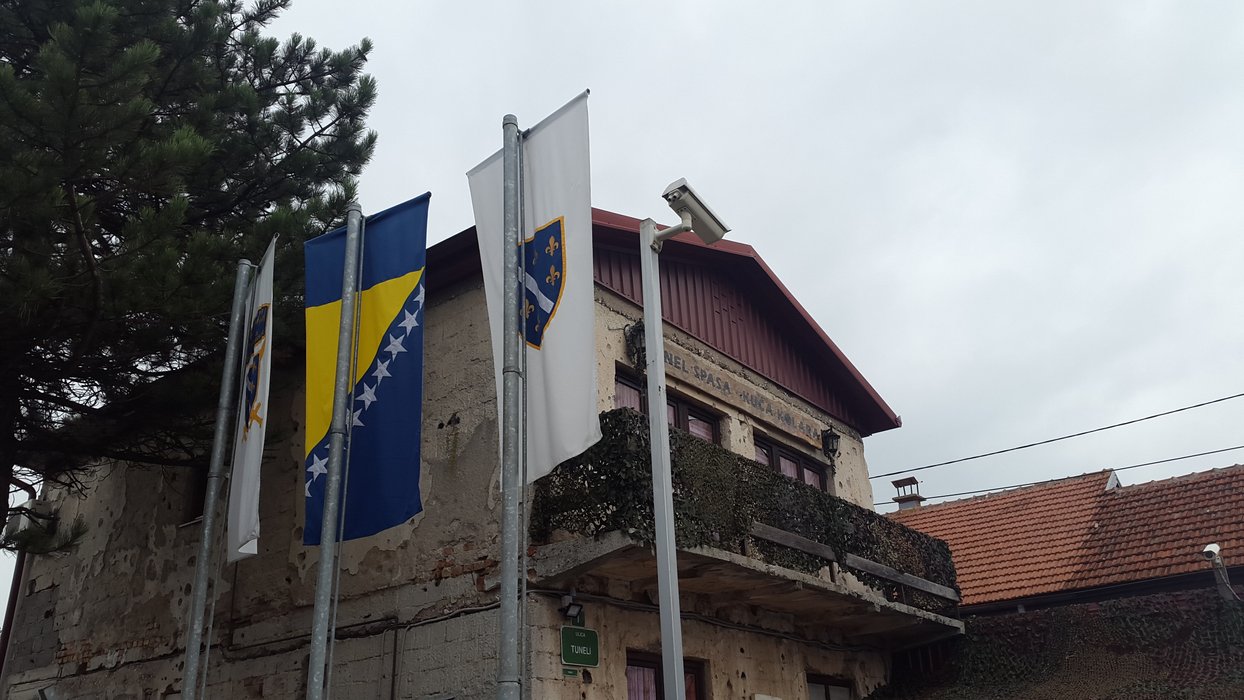 The guide of this Memorial complex tunnel provide further informtion about the situation faced this area in 1990s when Sarajevo was mostly surrounded by Serbian Bosnian forces and the purpose of the tunnel to transport safely food, water and what was necessary for people during that siege.
It was possible to watch videos and material which reports that times. And around the tunnel are preserved some object such as weapons and some representation related to the siege.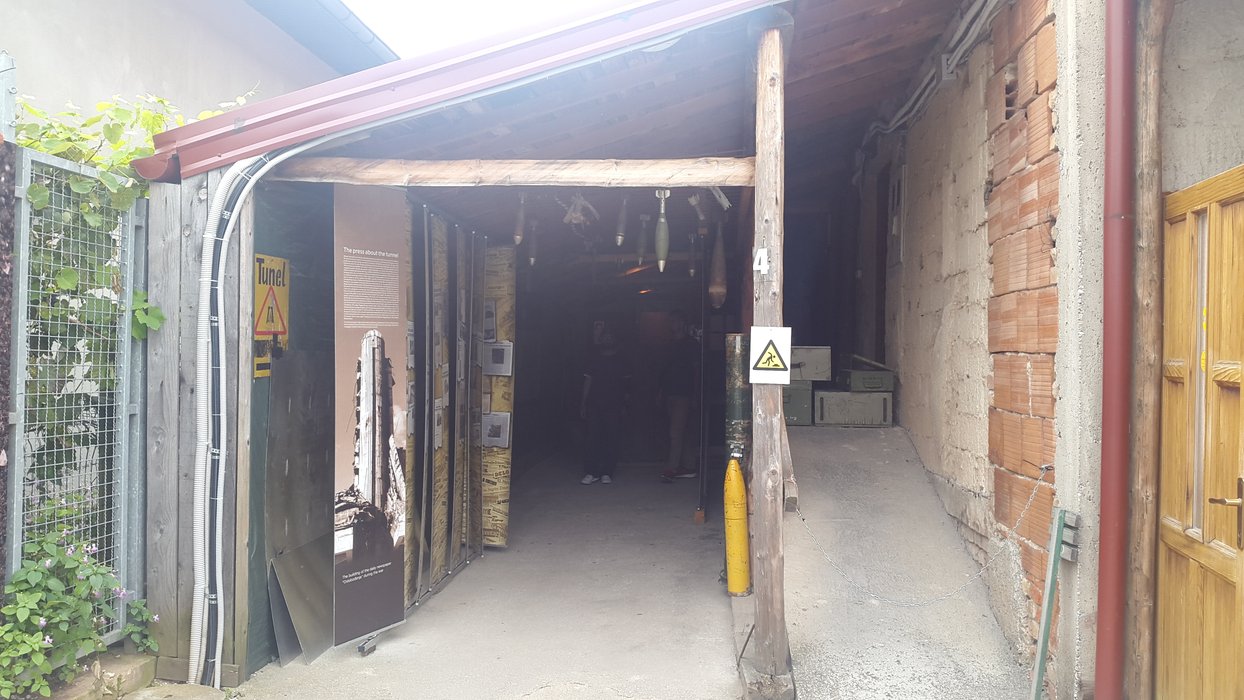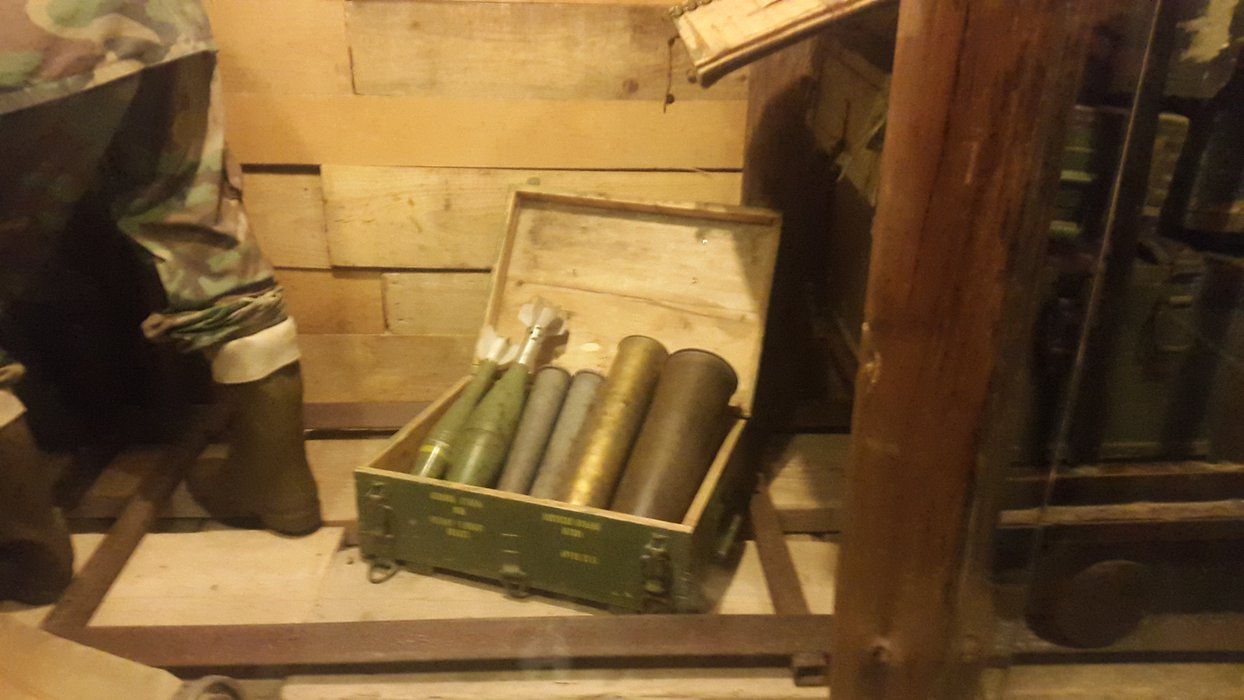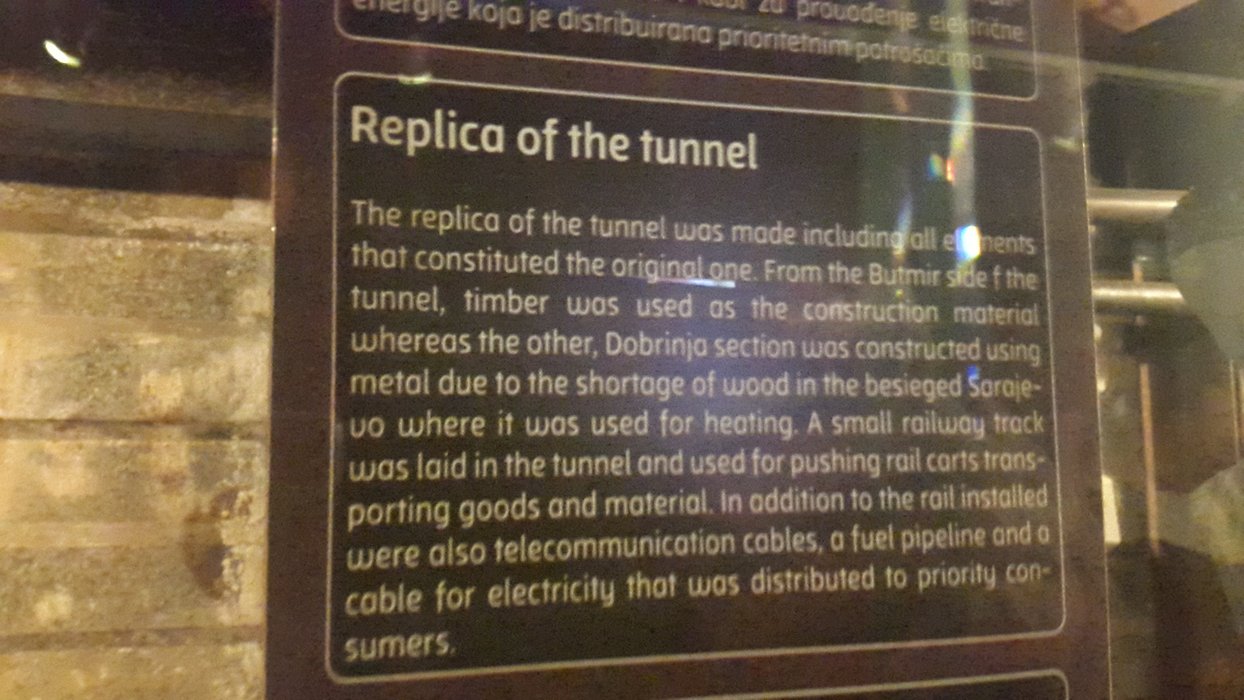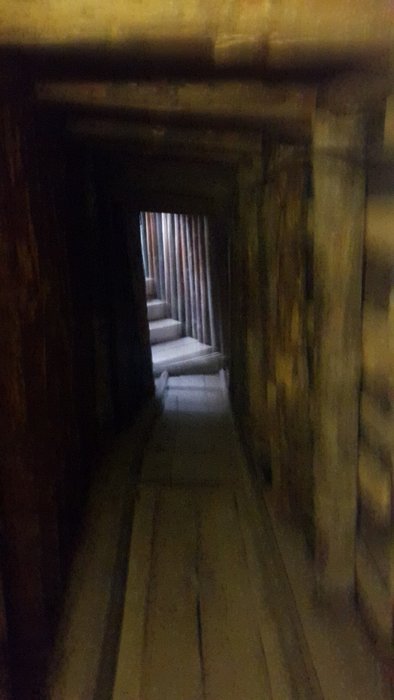 Here there are also mine area, Bosnia and Herzegovina probably is the only one which still have mines in whole Eu rope. The photos communicate better than my words.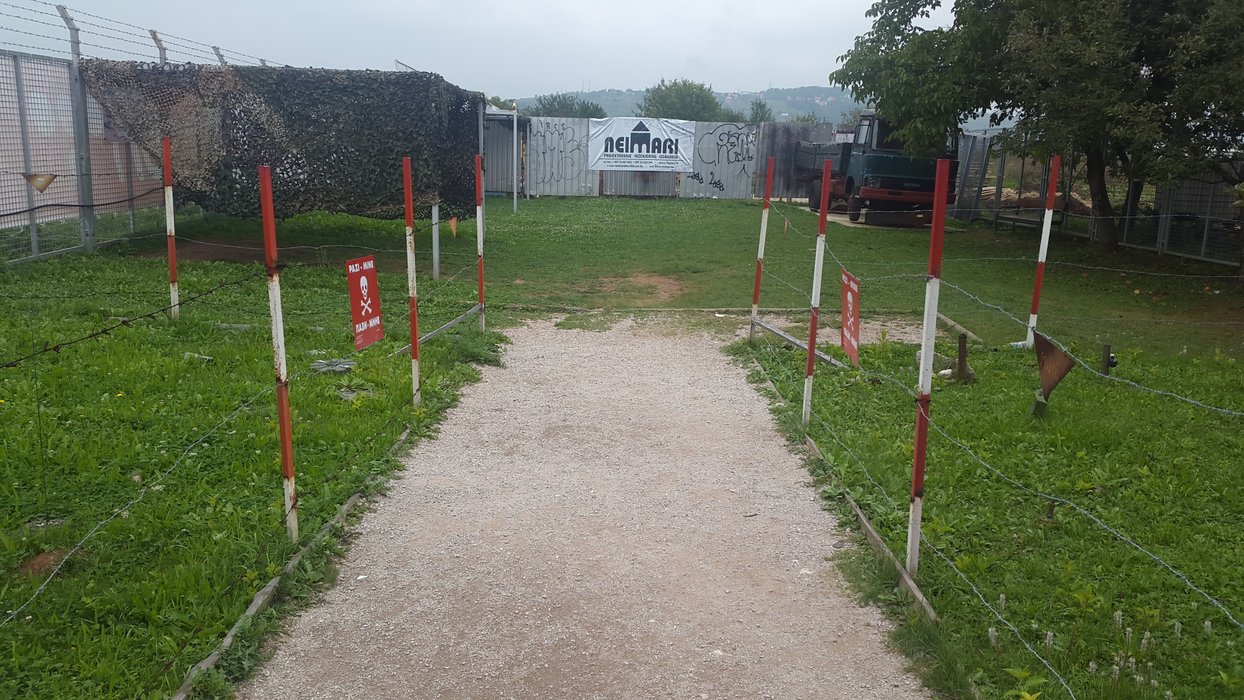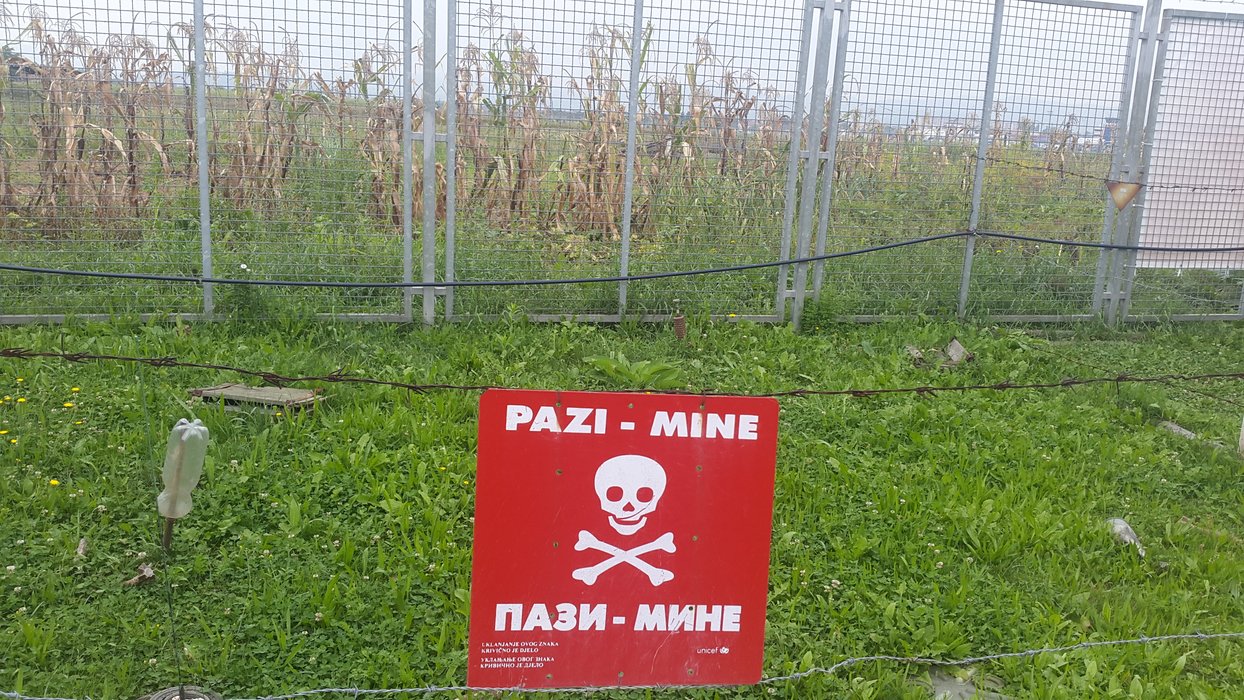 The following location was around Trebevic and the mountains where there are the remains of the infrastructure during the Olympic Winter in 1984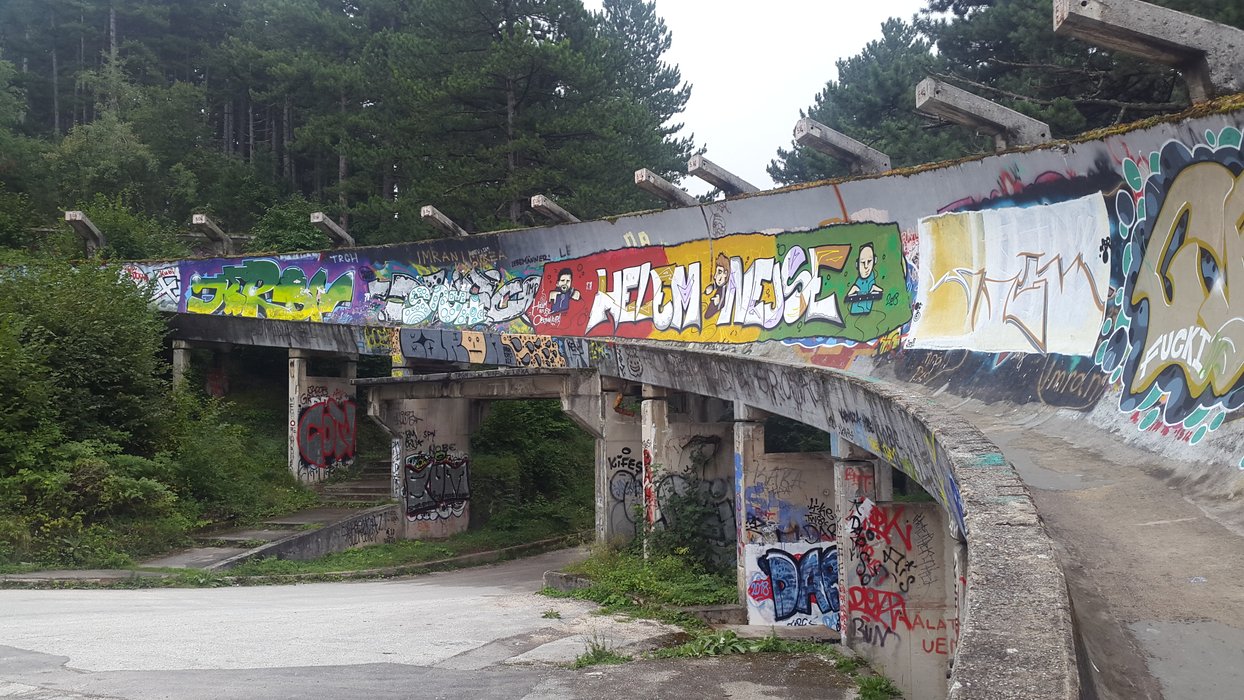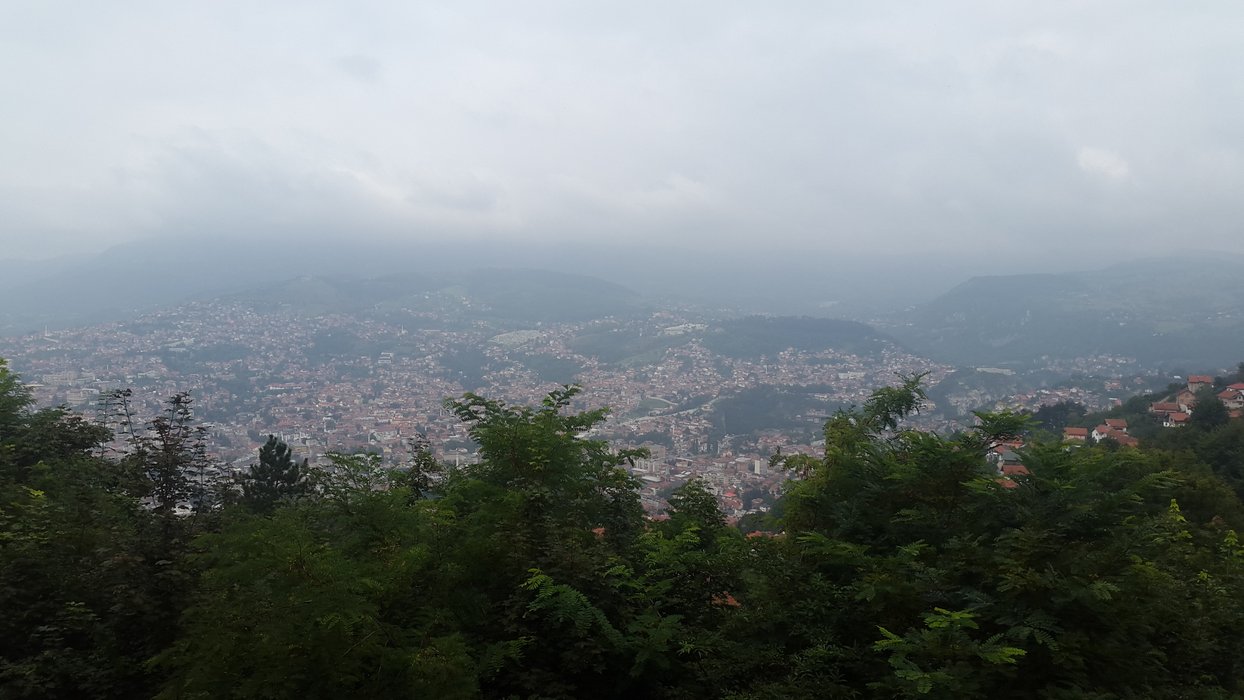 We stop and the guide provides us with a glass of a local liquor named Rakja included in this tour.
Later drove us to one of the cemeteries in Sarajevo, their peculiarity is that none of these cemeteries is flat but they are sloped. In this one very surprisingly he shows us how some tombs have been broken. I 've never seen anything like that before in particular in the whole of Europe.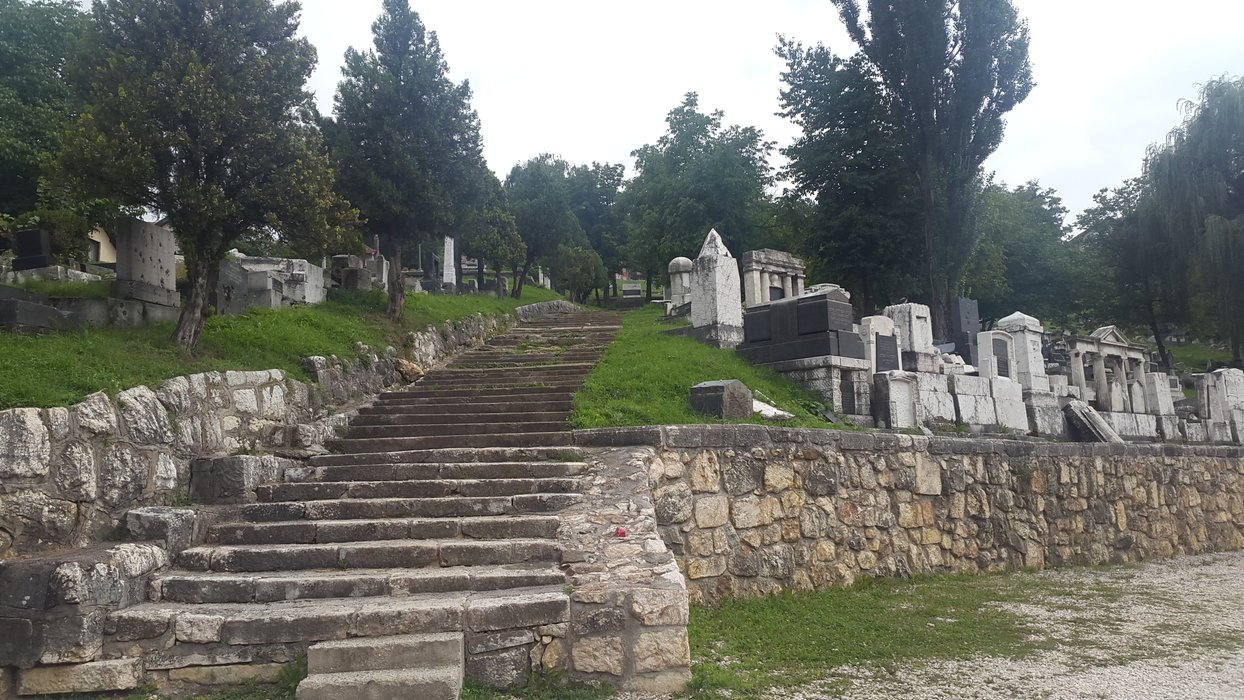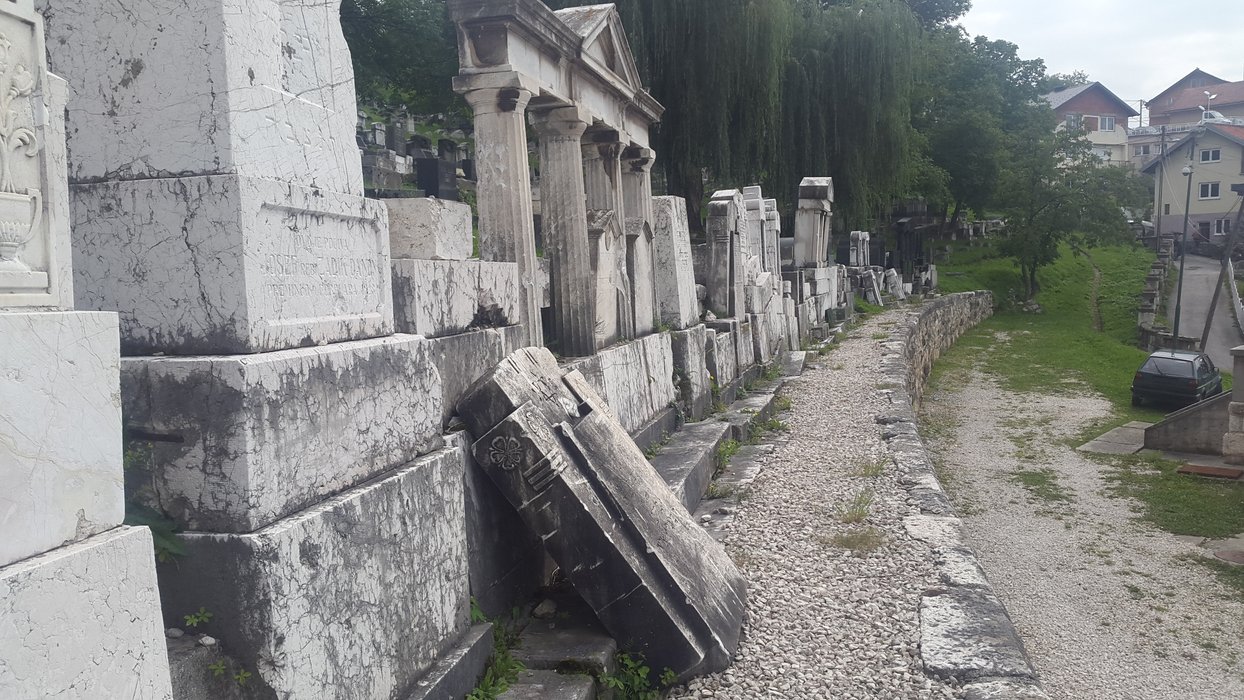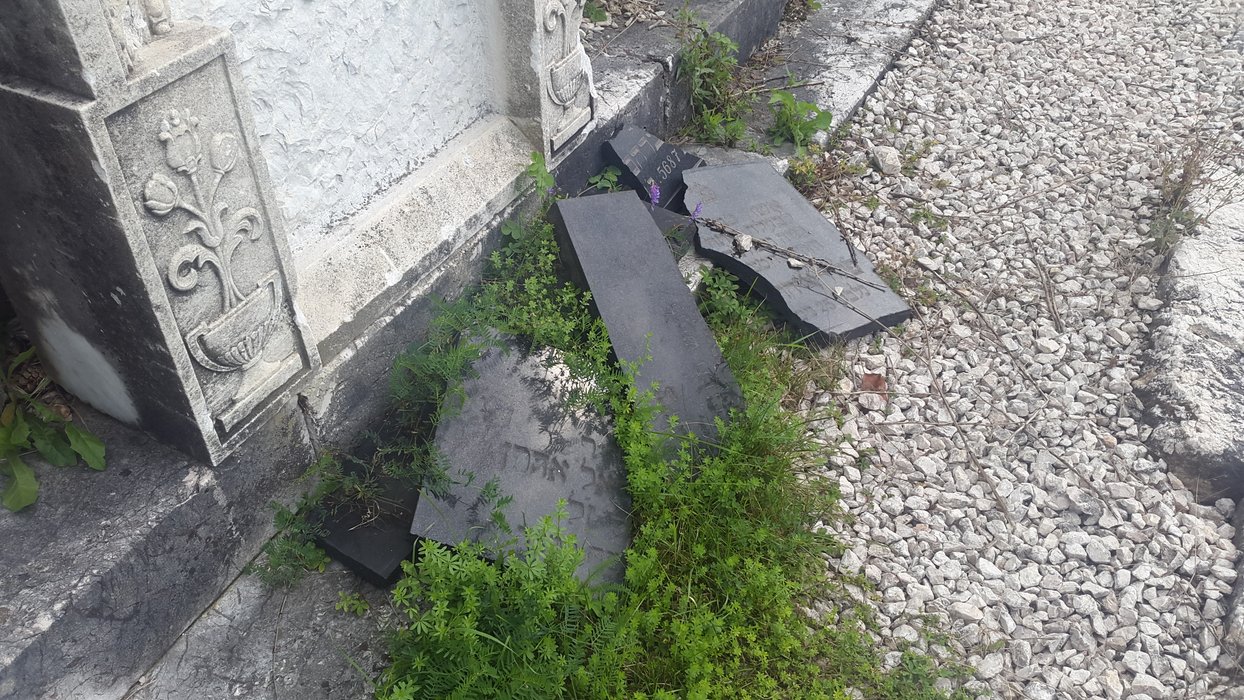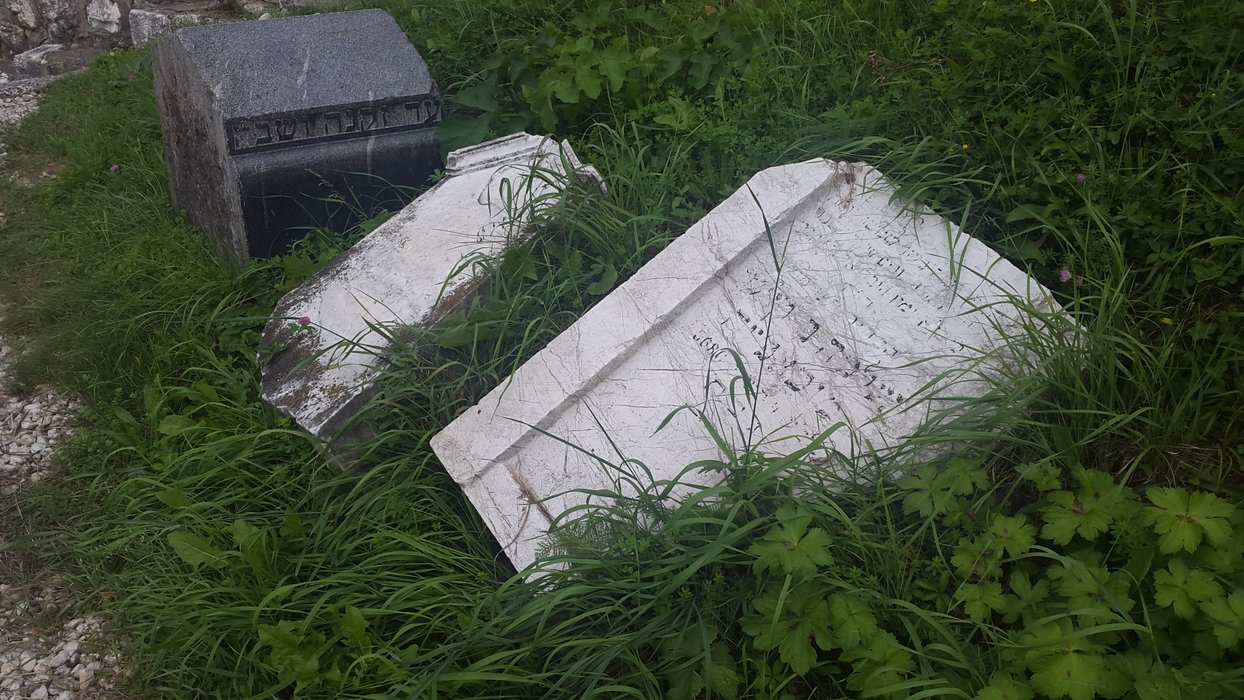 Once this tour was concluded the guide dropped us to the centre. As it was still opened I decided to visit the Galleria Srebrenica 11/07/1995 which report the genocide took place in that town between Bosnia and Serbia at that time.
Inside it is not allowed to take photos but I can tell that it is on my mind the photos of a Bosnian woman in front of Anna Frank. A free audioguide in different languages is available for further explanation. Impressive how it is told that different parts of the same body were found in different part of the territory of Bosnia and Herzegovina. Many bodies were not found and other have not been identified yet. Also some movies and videos about this topic are included to watch in this gallery. (Srebrenica memorial film - Blood and Honey Ron Haviv - The siege of Sarajevo Paul Lowe etc.)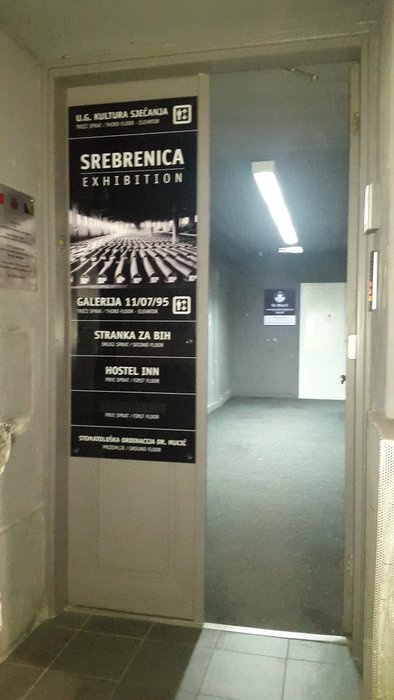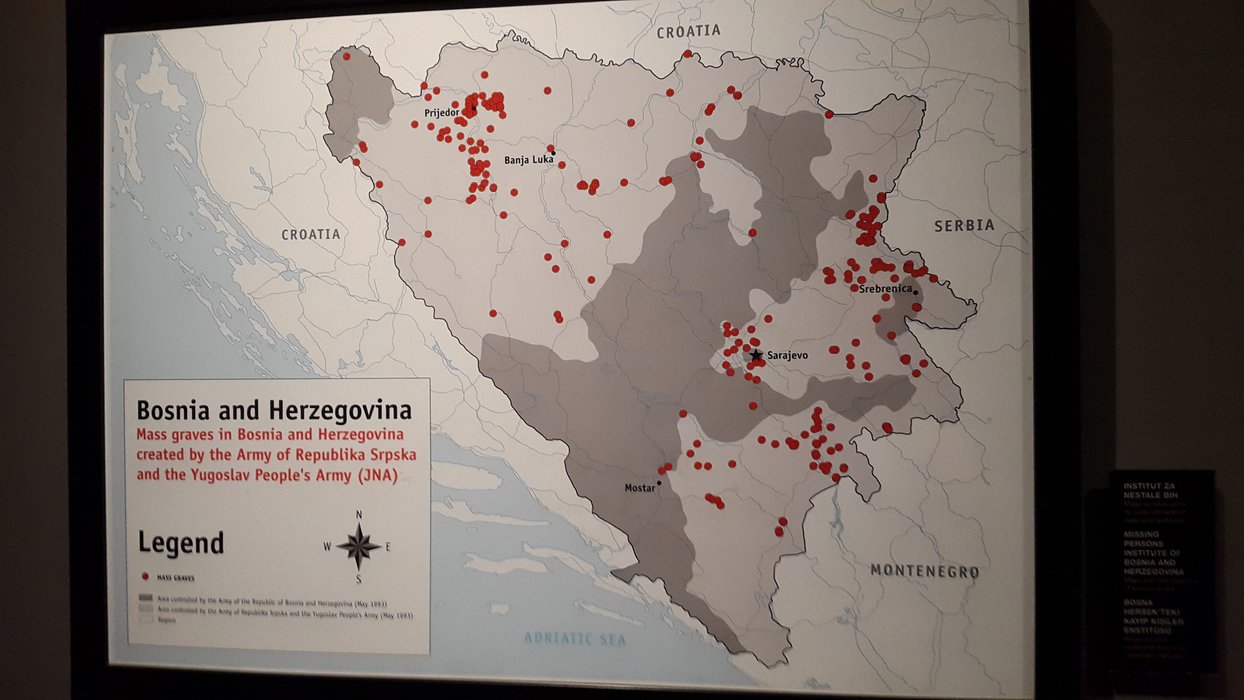 Yes I am talking about something very sad but coming to Sarajevo I can't ignore it... Well we can't ignore it. But I will keep talking about it in the next paragraphs. Now I would talking about Sarajevo by night during the way is very quiet and joinful I did not mind walking around it I found completely safe.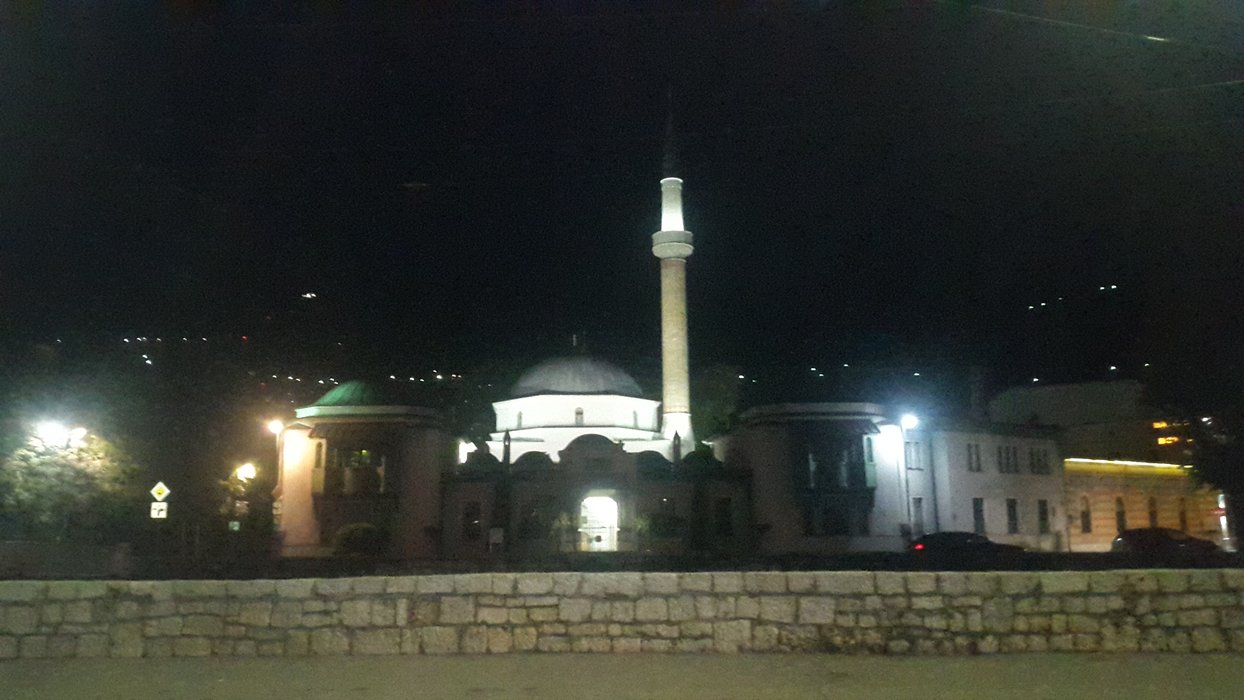 Having dinner with Cevapici a kind of kebap with minced beef meat. With one of that with vegetables, I was completely full. It was tasty.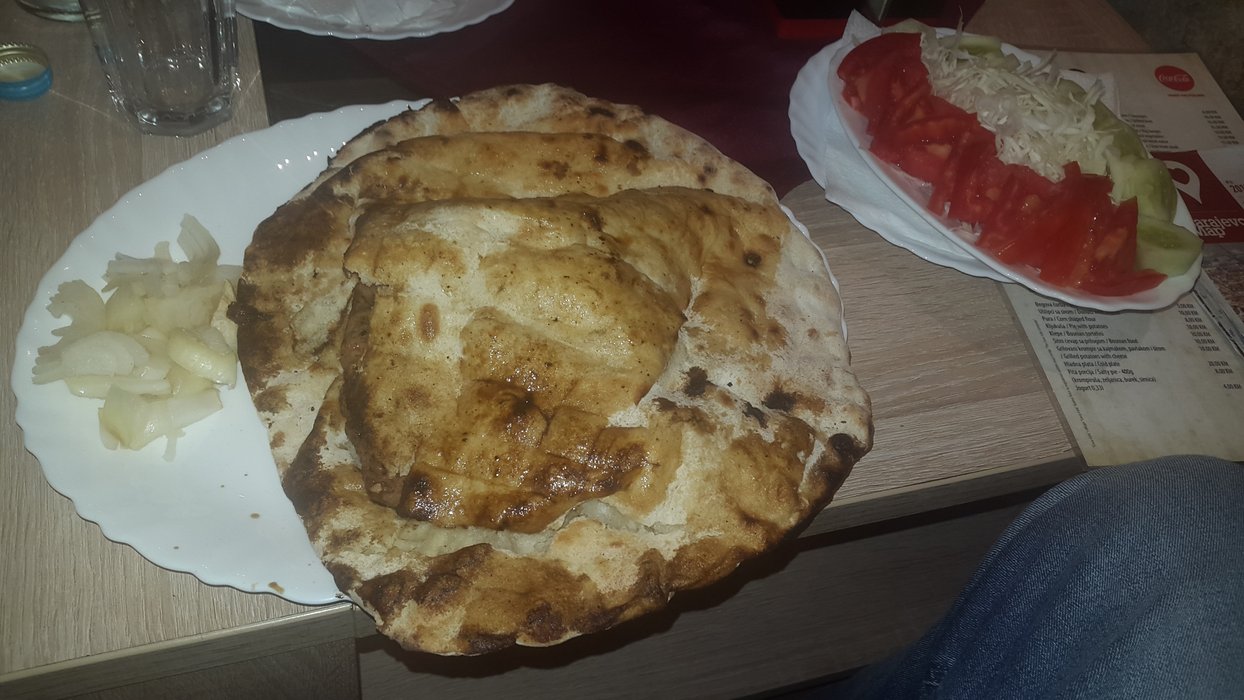 The day after was sunny I firstly have been to closeby museum of genocide a further witness of the cruelty I mentioned previously.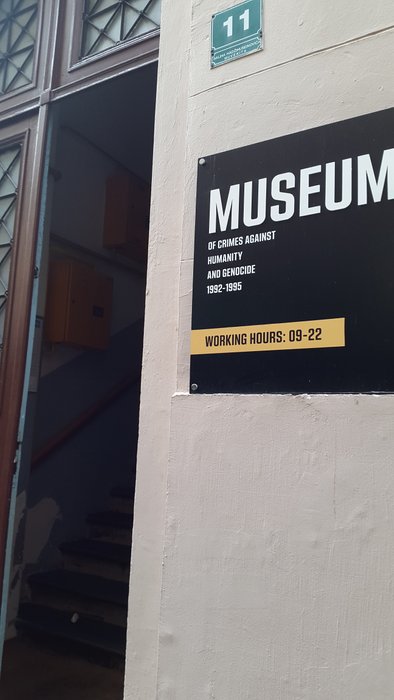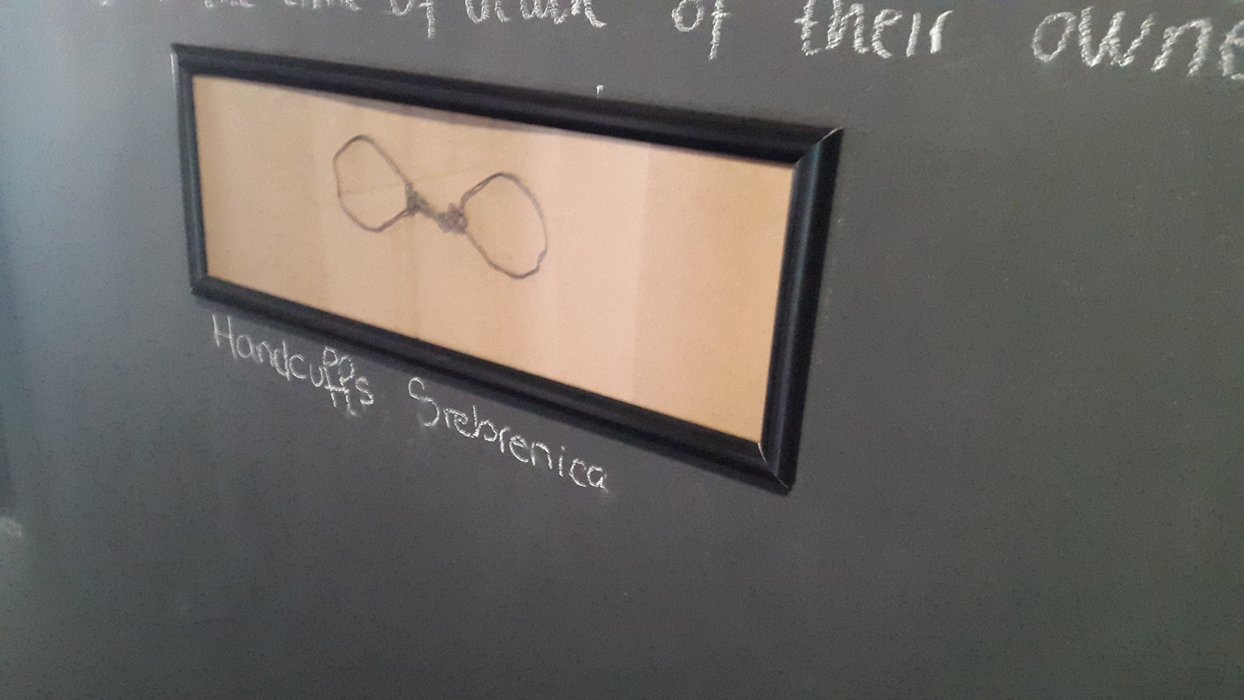 It reports ethnic cleansing campaign with torture, executions, murdering, detention, sexual assaults. But photo communicate better my words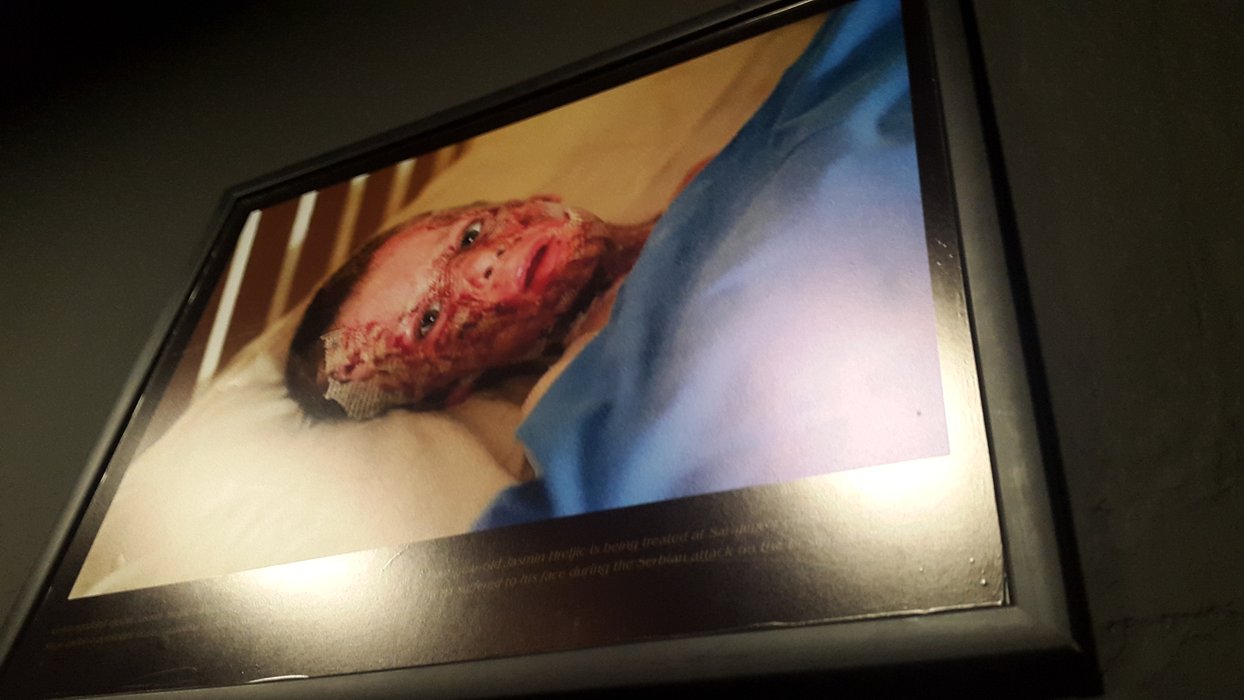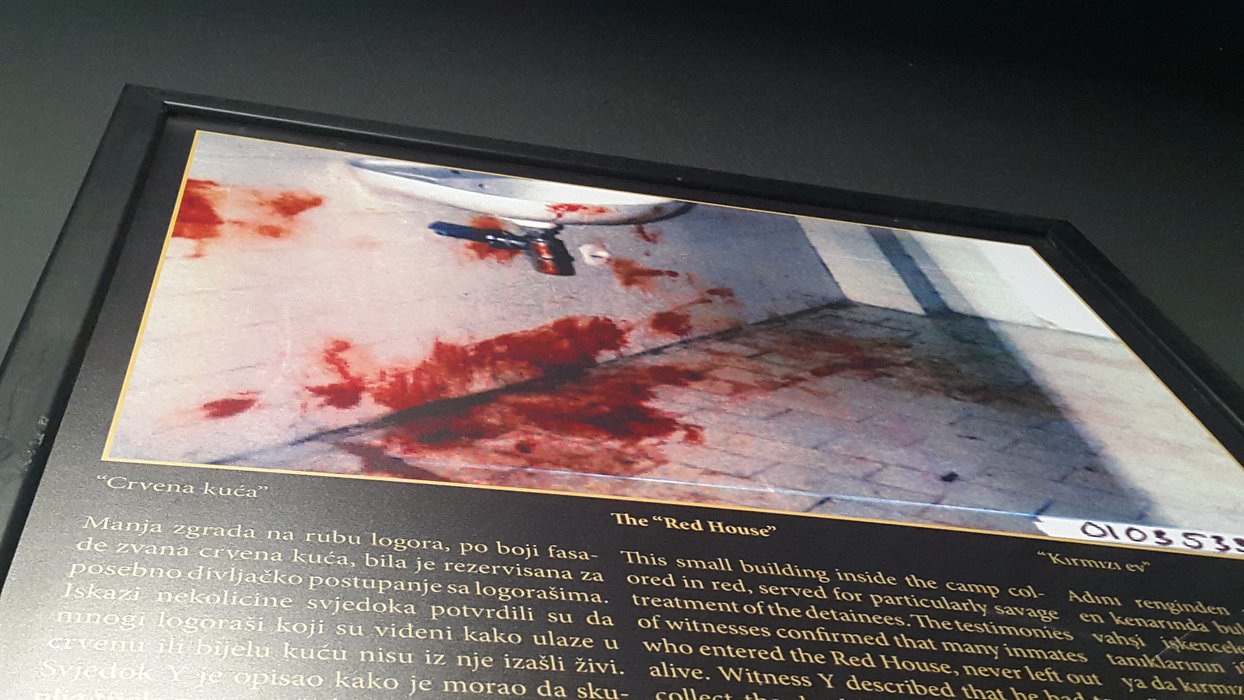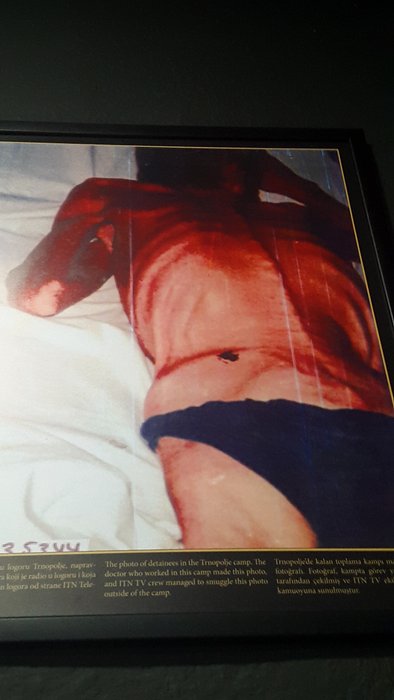 Civilians were subjected to regular beatings with fists,steel rods,chair legs, electic cables. The detention took places in concentration camps with mass graves. I do not know who was good and who was wrong I am not able to know it. But read these information the only thing I can say that is simply shocking. It looks an authentic and recent defeat of our humankind or humanity.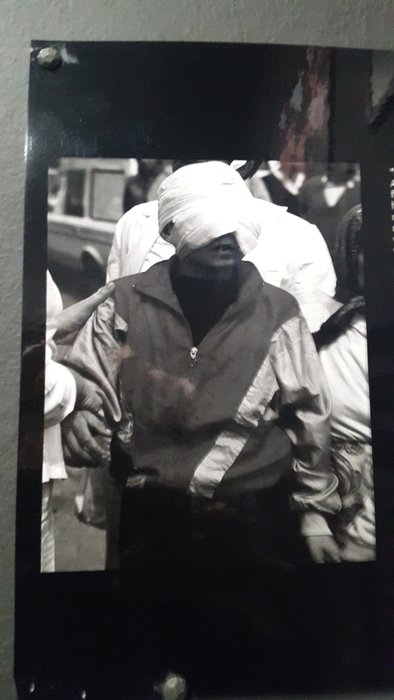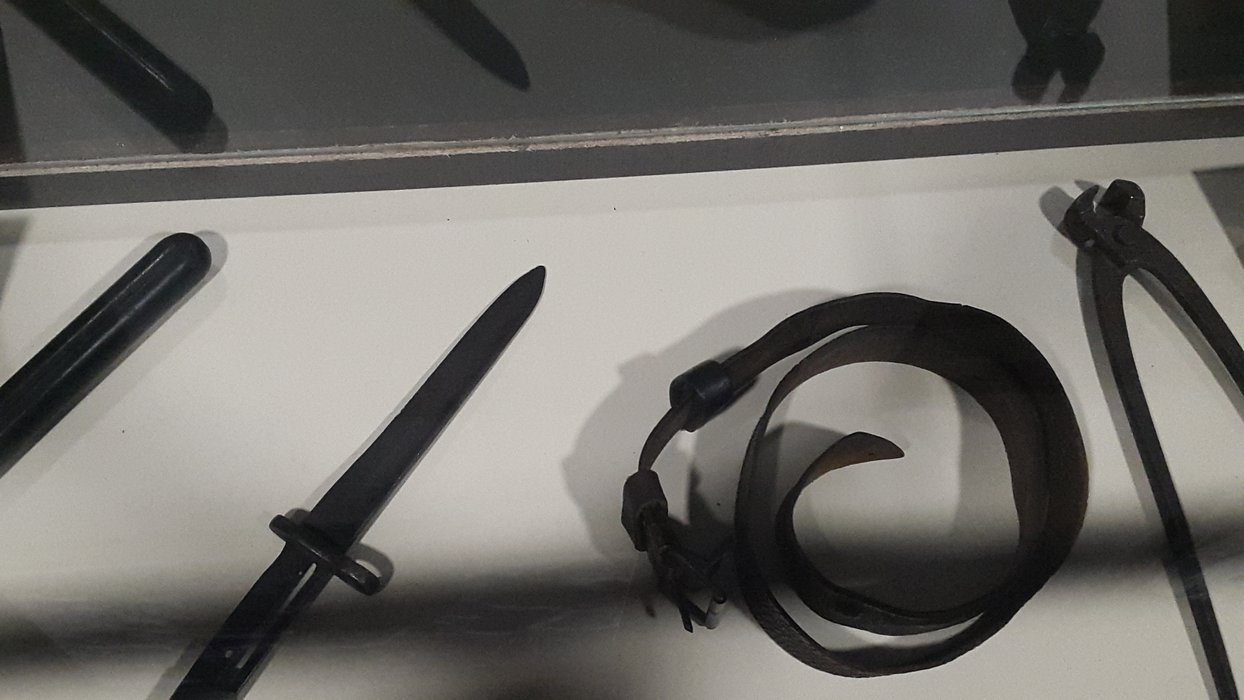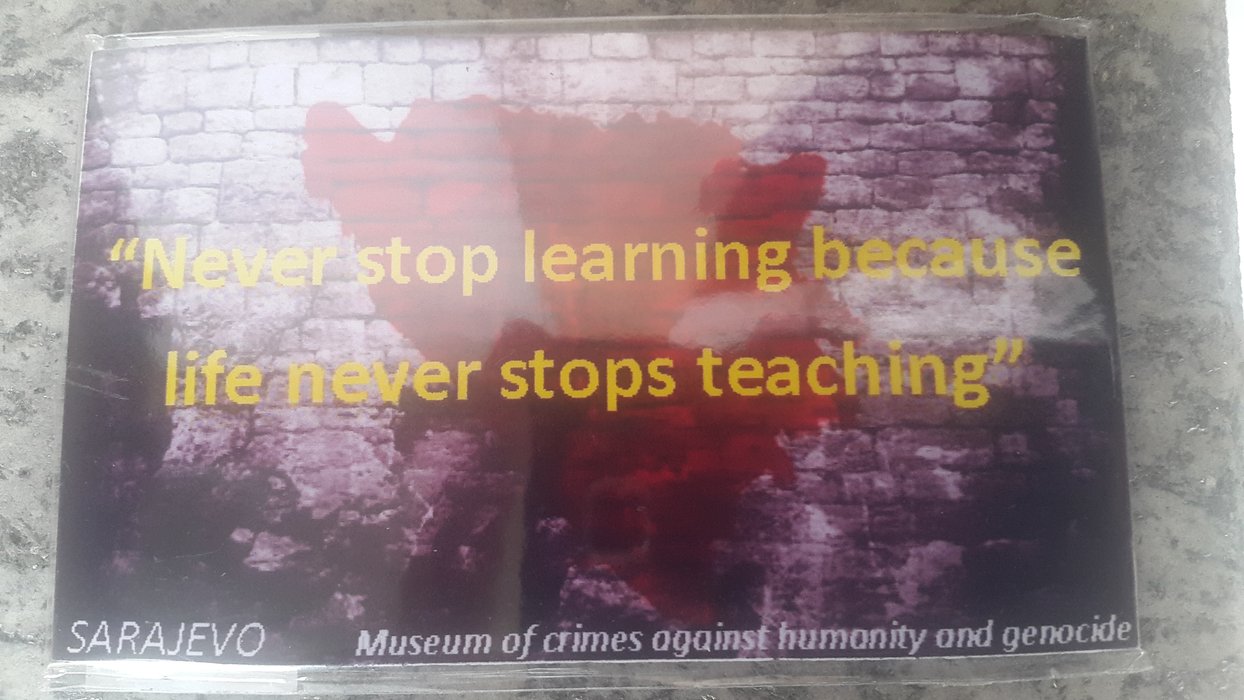 Nowadays Sarajevo looks a Meeting of Culture as it is written in one main road in the centre of the city (Ferhadjia). Walking around the main centre is joinful a mix of shops restaurant bar,ruins and mosques. In the same neighbourhood church, mosques and synaogues. The guide also told us that was divided in Sarajevo Canton, East Sarajevo part of Republic Sripska. (Serbian part of Bosnia to not confond with the former Serbia). He told us that this last one it looked almost like a separated one by the rest. To be part of this tour by car we had to hold our passport with us if the police stopped us without it the driver might have some problem as he drove us (of course tourists) in this part of the city. It looks unusual and thought-provoking at least that is my impression.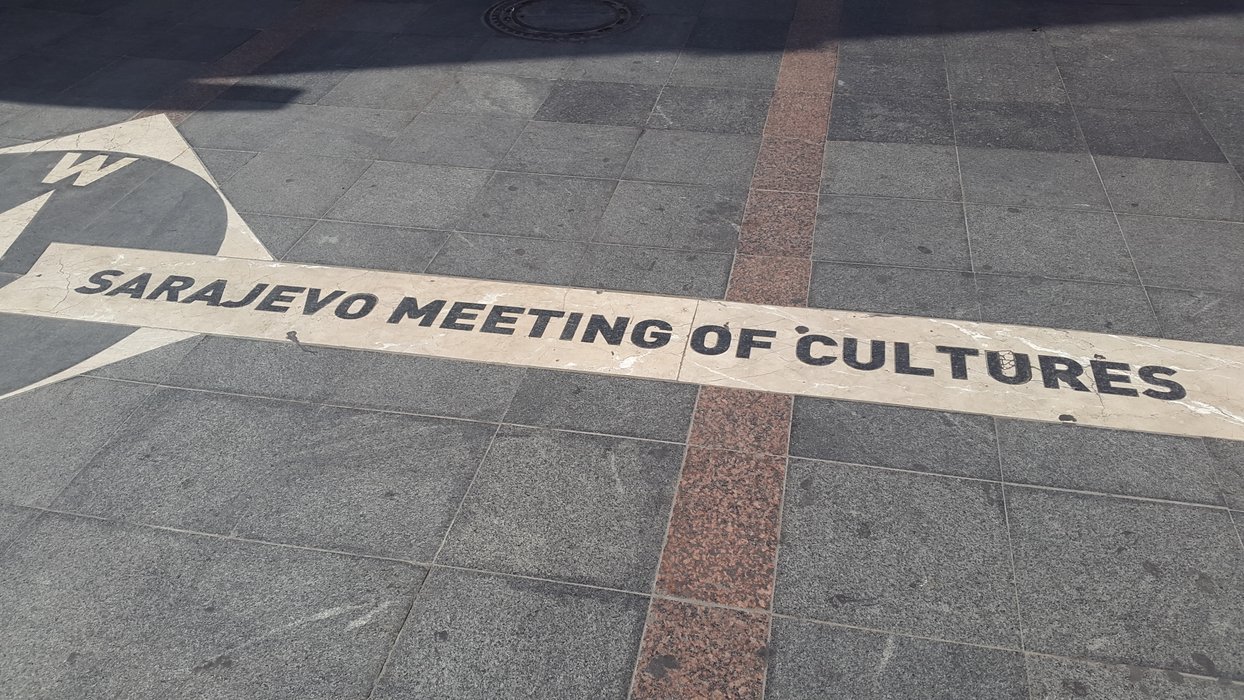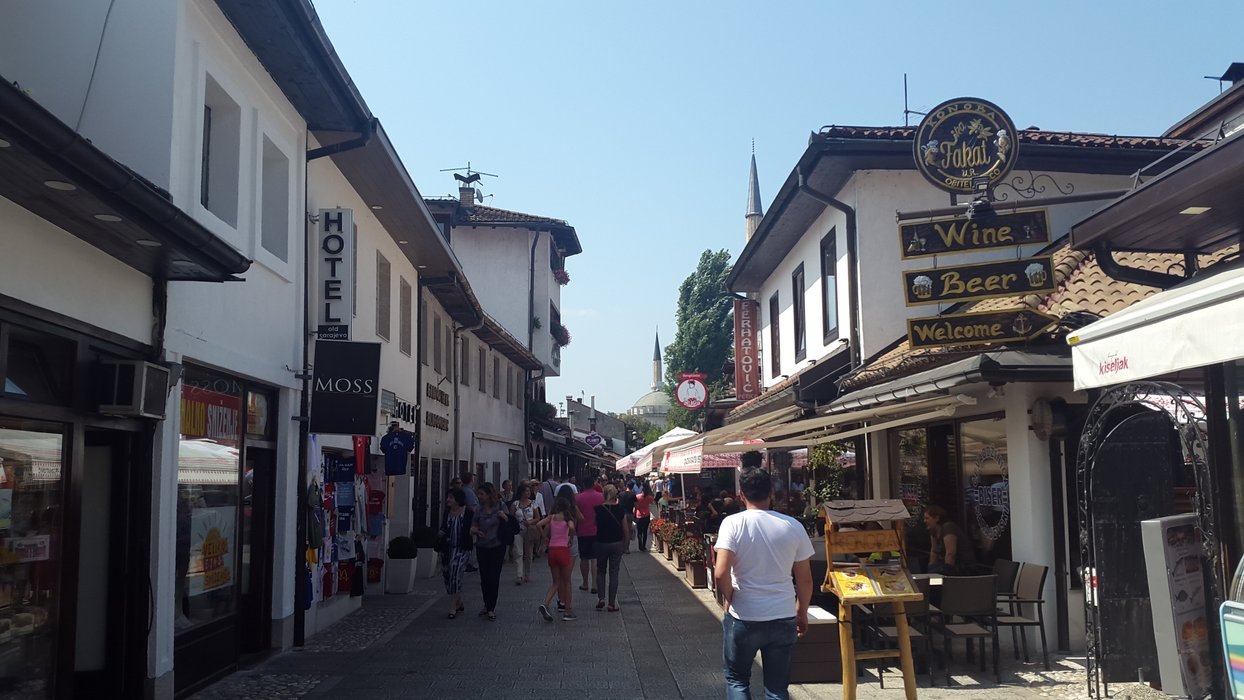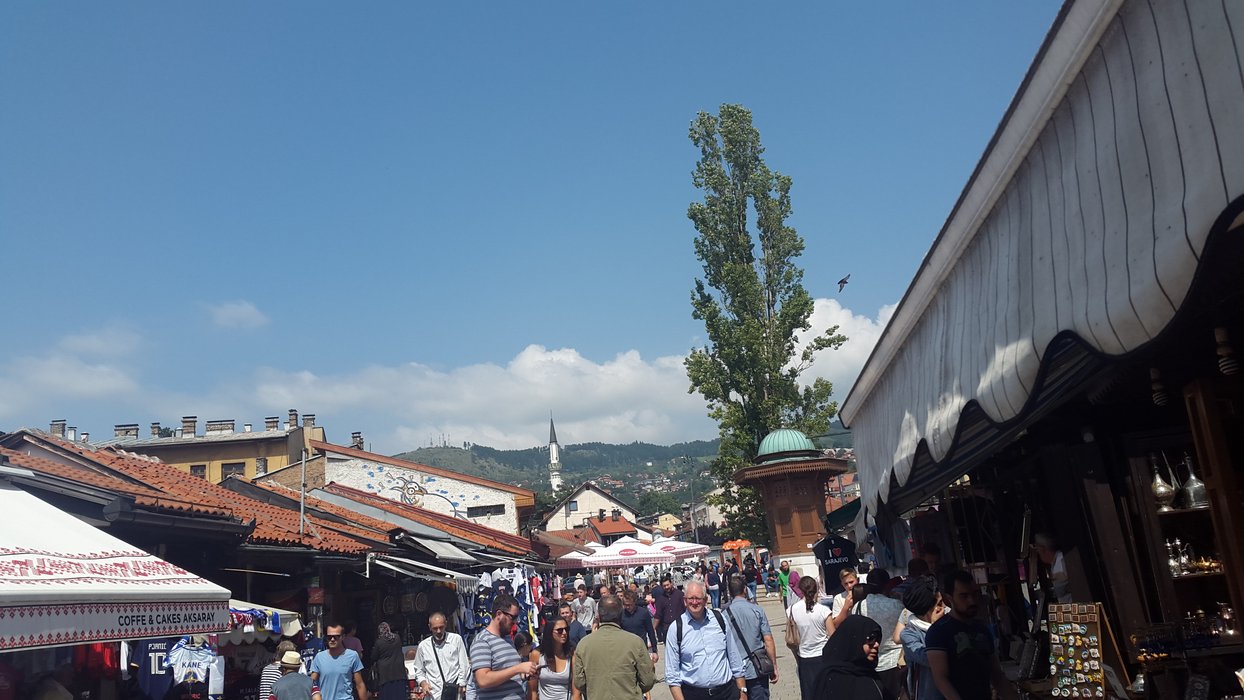 I visited one of the mosques the largest in Bosnia Gazi Huzrev Beg mosque and its closeby museum. The name is of this mosque of the Bosnian governor who built it between the end of XV and the beginning of XVI centuries. It is mentioned the history of the mosque too.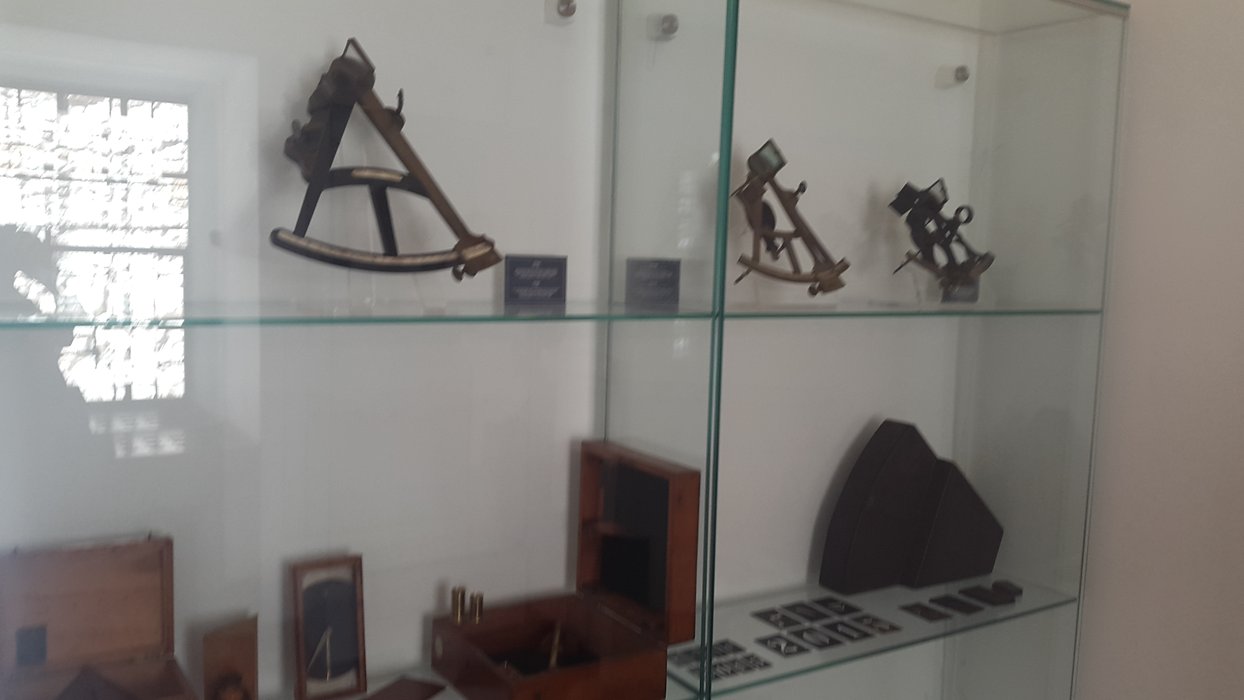 This preserves tools to determine the exact time period of the daily prayers. And report report how the mosques were destroyed during the siege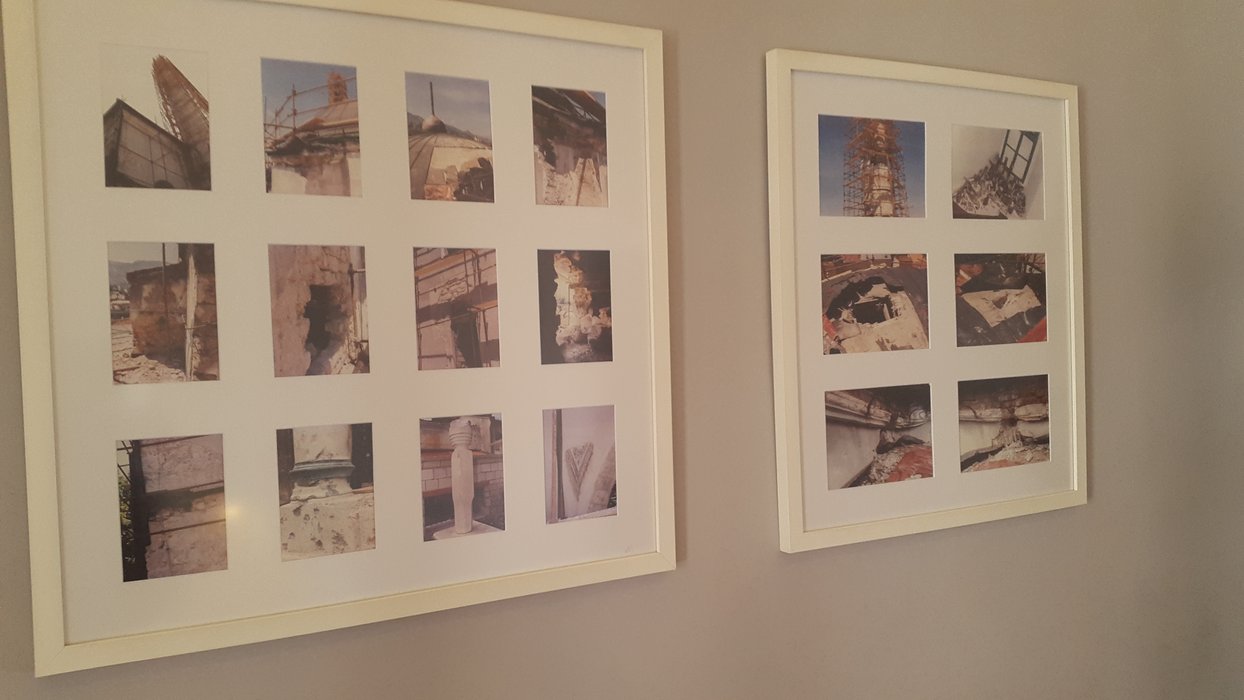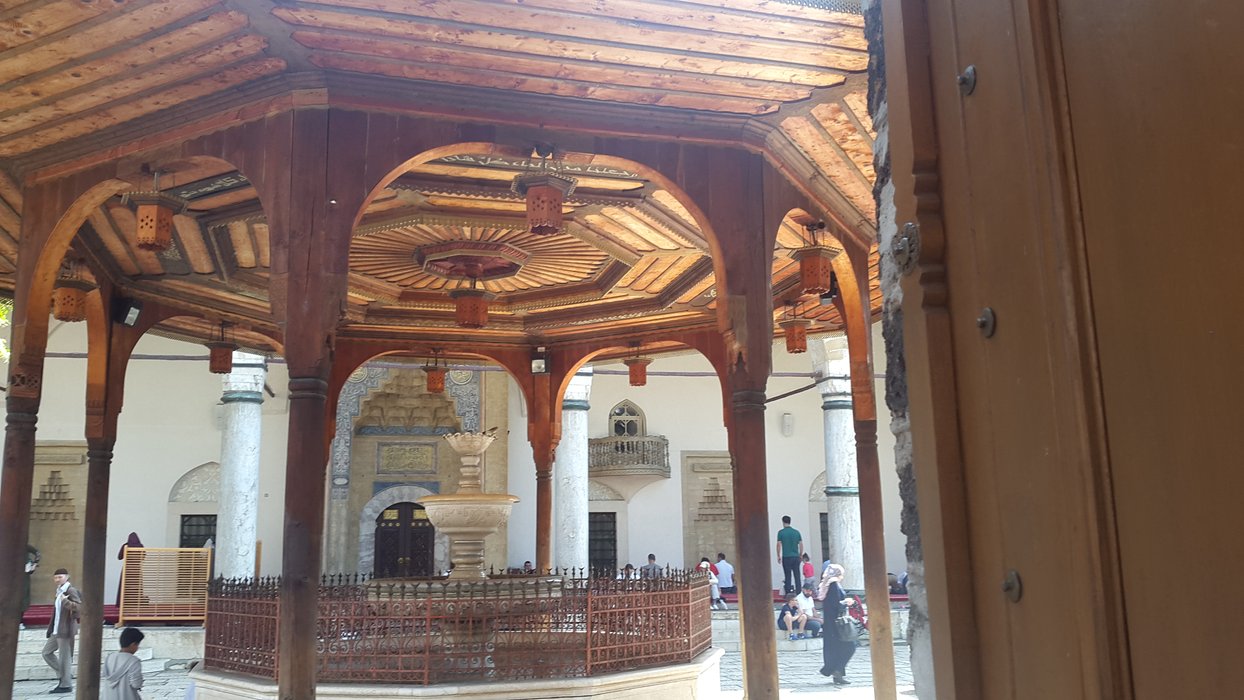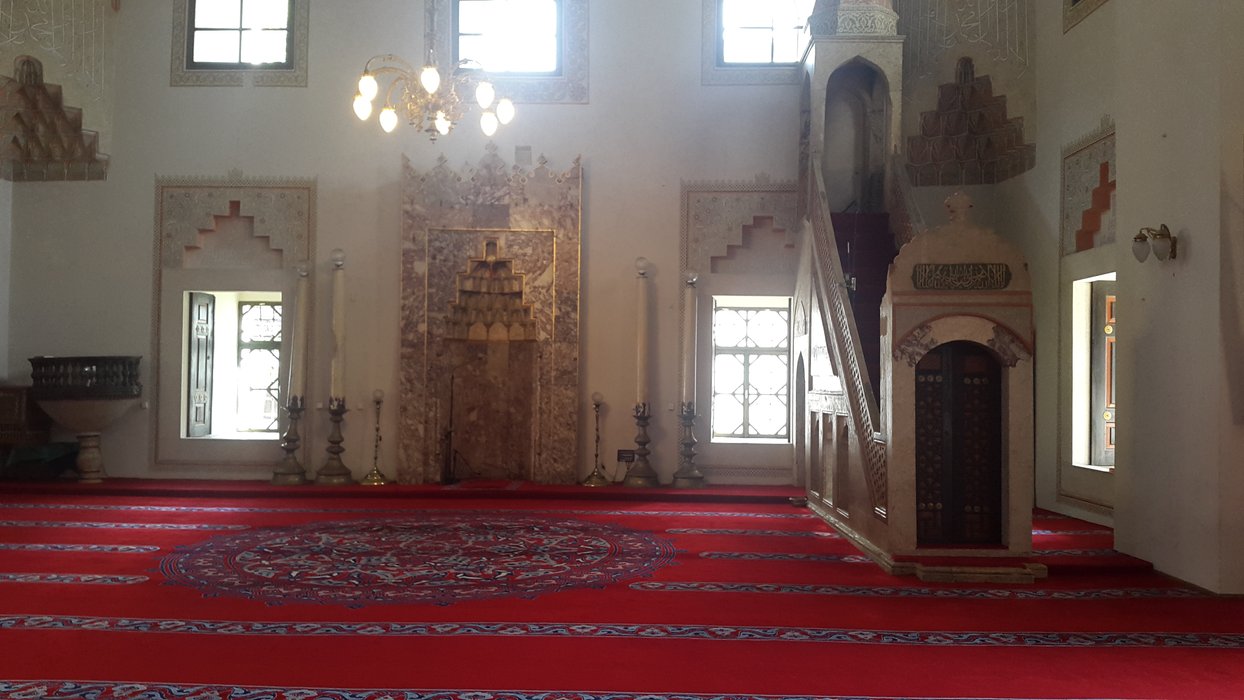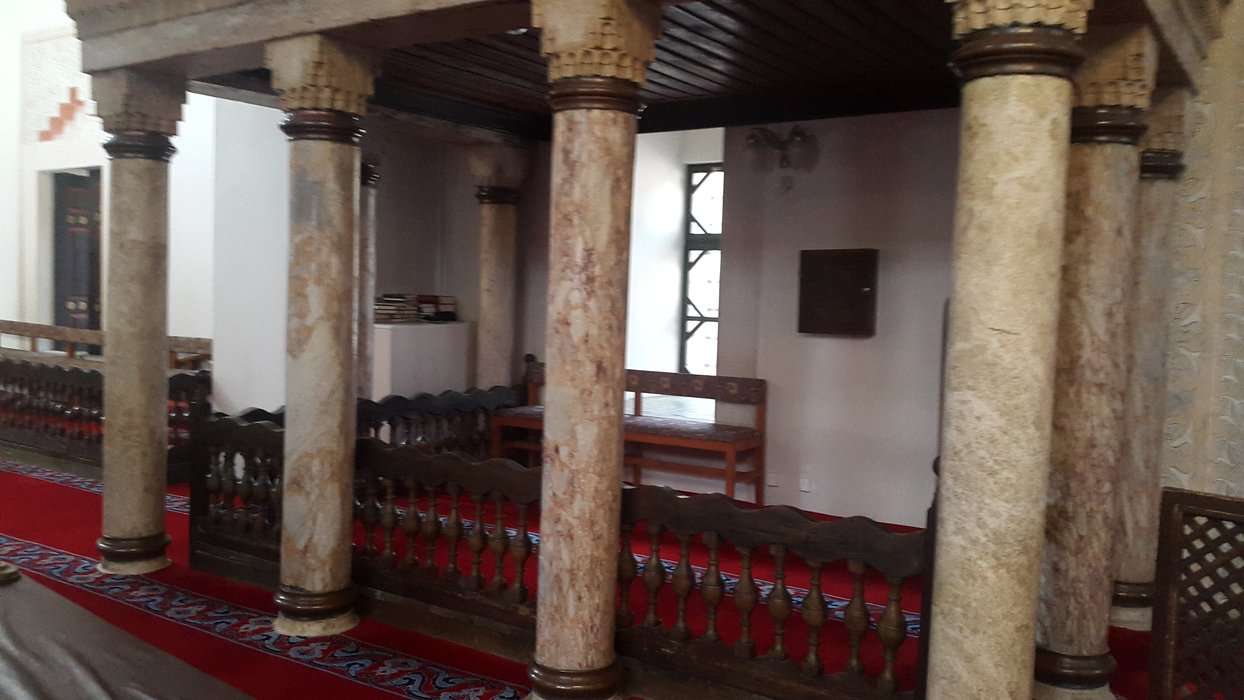 I have still time to have lunch and spent a part of afternoon in the city before catch the bus to Rjieka Croatia.
My choice was still local Bosnian food but this time I have eaten Bosnian minced meat dumplings with some vegetables.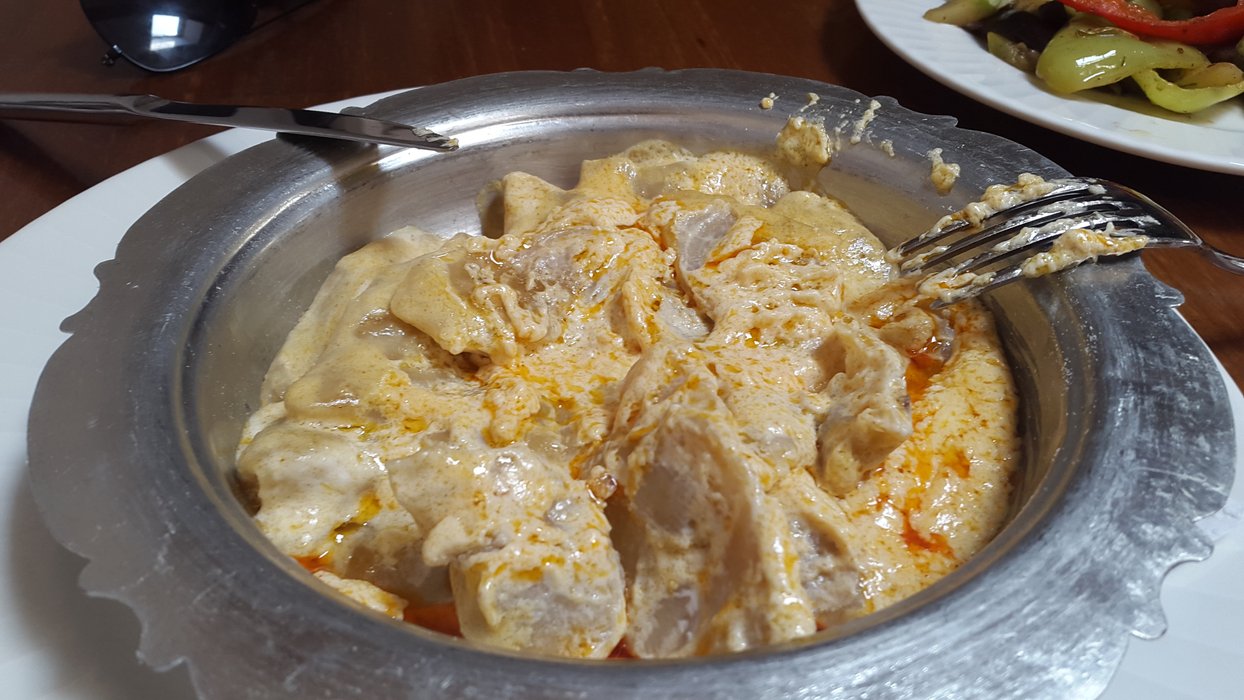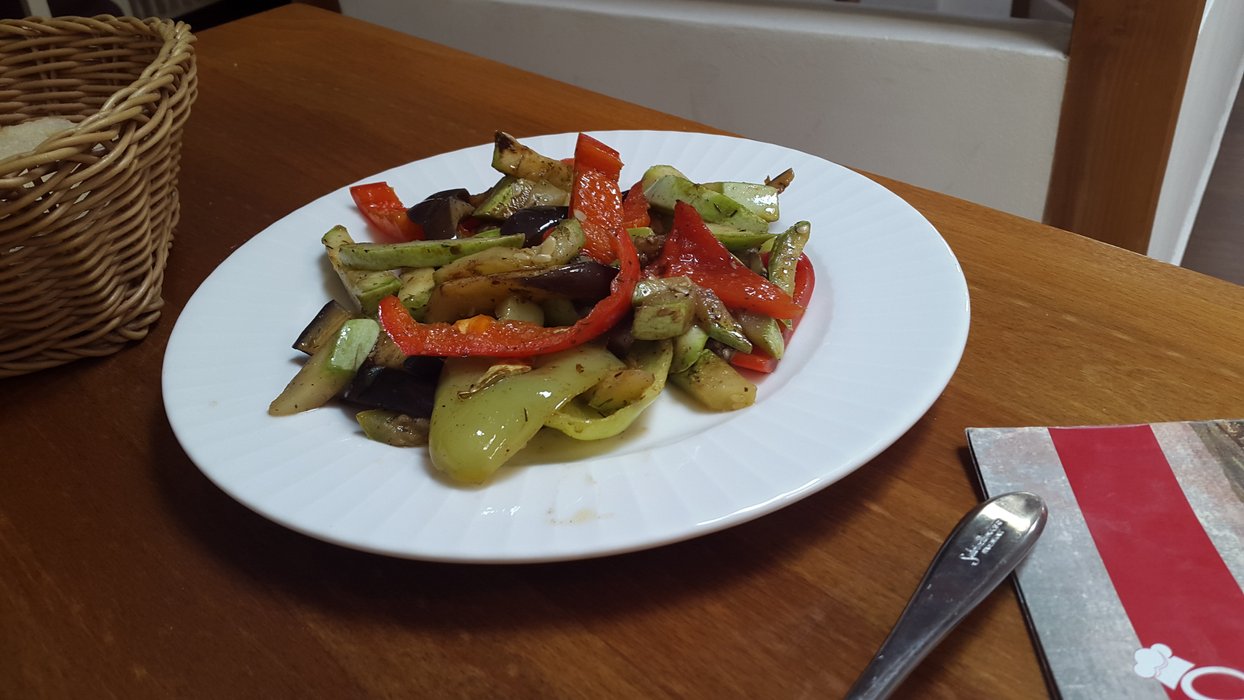 If you come here (and of course if you are not vegetarian and/or vegan you should taste it).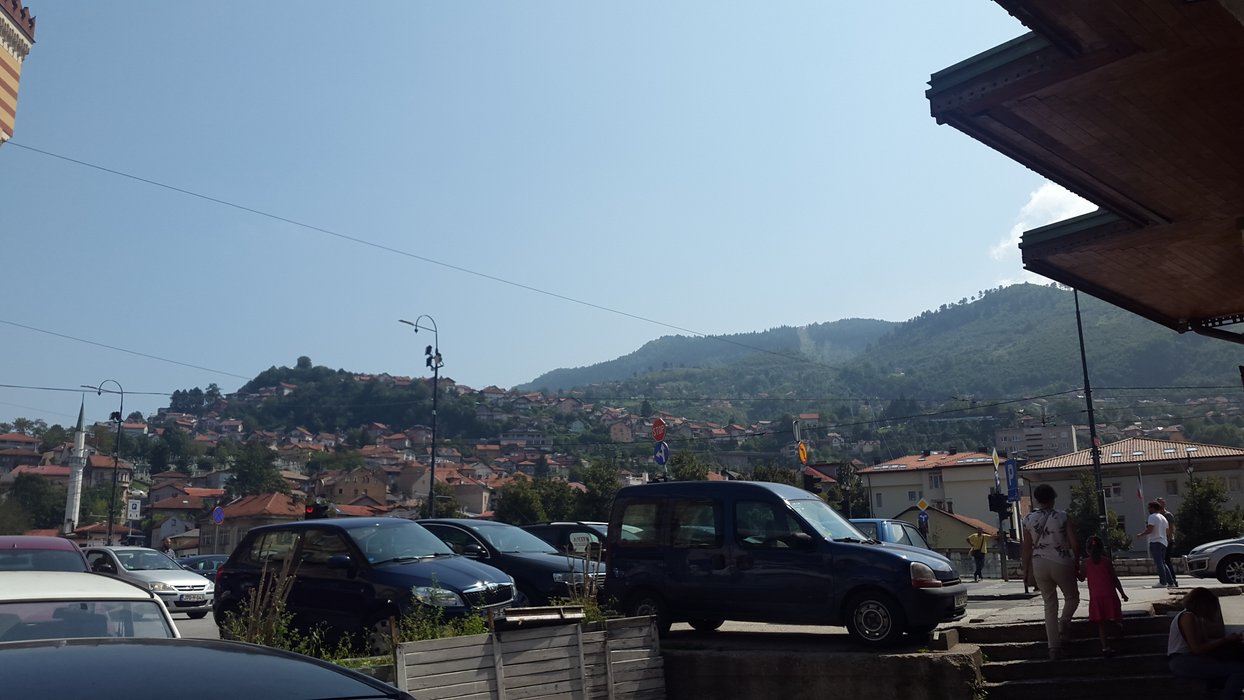 In any case I am really happy to stop over in this city I think I learn to something new here that I did not know before.
I would conclude this post with a quotation from the book "One more ride on merry-go-round" Tiziano Terzani
To travel also means suffer. Reaching different locations through many difficulties and find others on arrival to stand your way. A way which is not only phisically but also mental. To arrive means also comprehend, make an effort to succeed in understanding. The borders should be pass over, the mountains should be crossed, not only overlooked".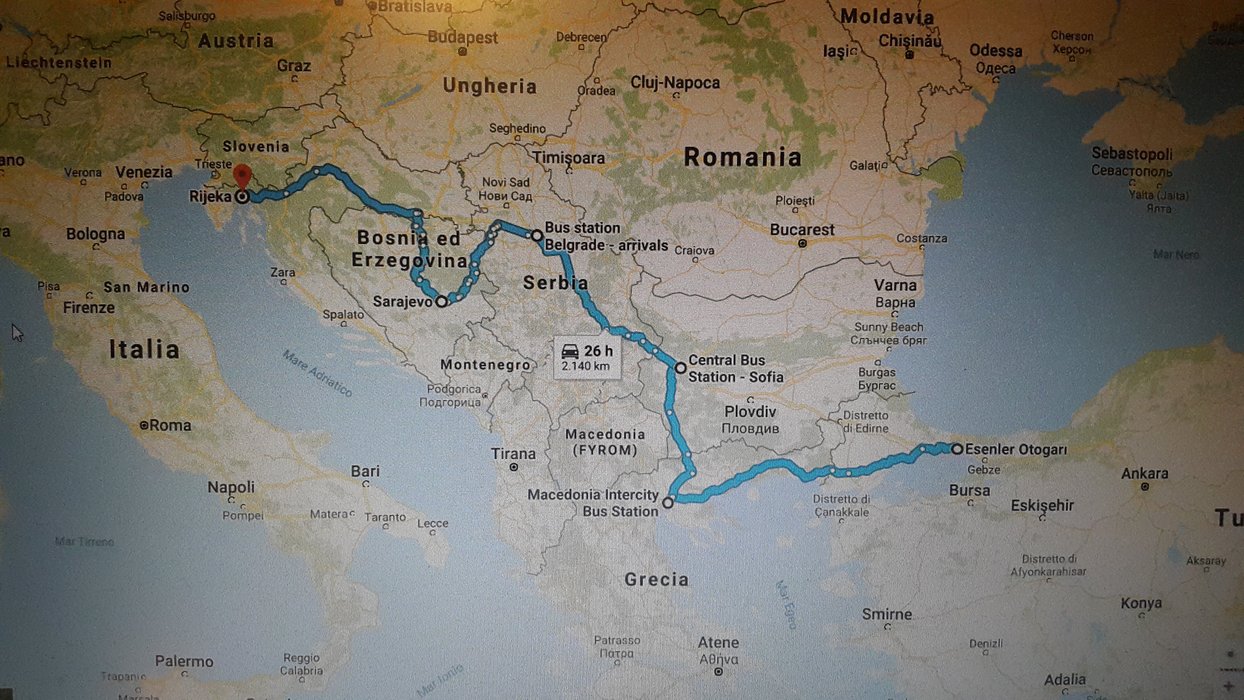 Thanks a lot for your attention reading this post and following my last stop of this trip travelling alone around the Balkans. Hope you will visit Sarajevo unless you have already been here.
Best Regards
(All the photos in this post are mine)