The snow have fallen at the city; I've got tonns of impressions and share them with you in my today post, for the #wednesdaywalk challenge hold by @tattoodjay, -- which I try to enter as frequent as possible.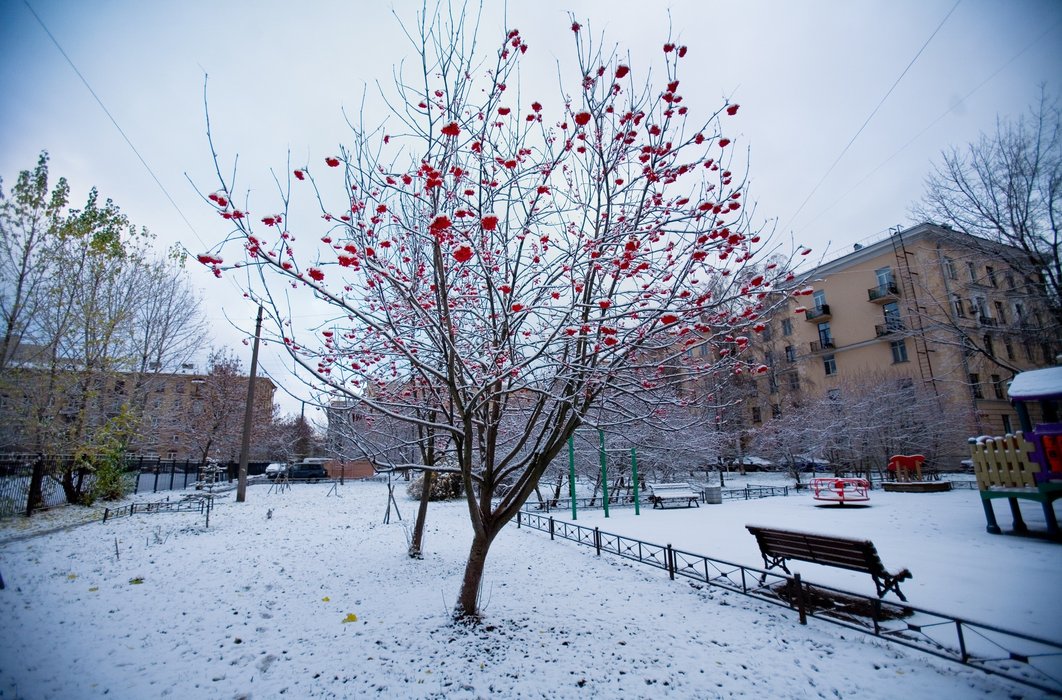 taken by Canon 5D +16-35mm, .raw conversion applied. (c) all photos by me, if not stated otherwise.
---
St.Petersburg is a northern city (also known as the North Venice, for the reason). Its famous branded 'white nights' take place in May-June, which is the best time to visit it, due to the maximum daylight time and weather issues. The city has weather issues, a lot.... and I really hate autumn and winter cause its massive rains, strong winds, cold and humidity... and terrifically short daytime! -- a diabolical combination...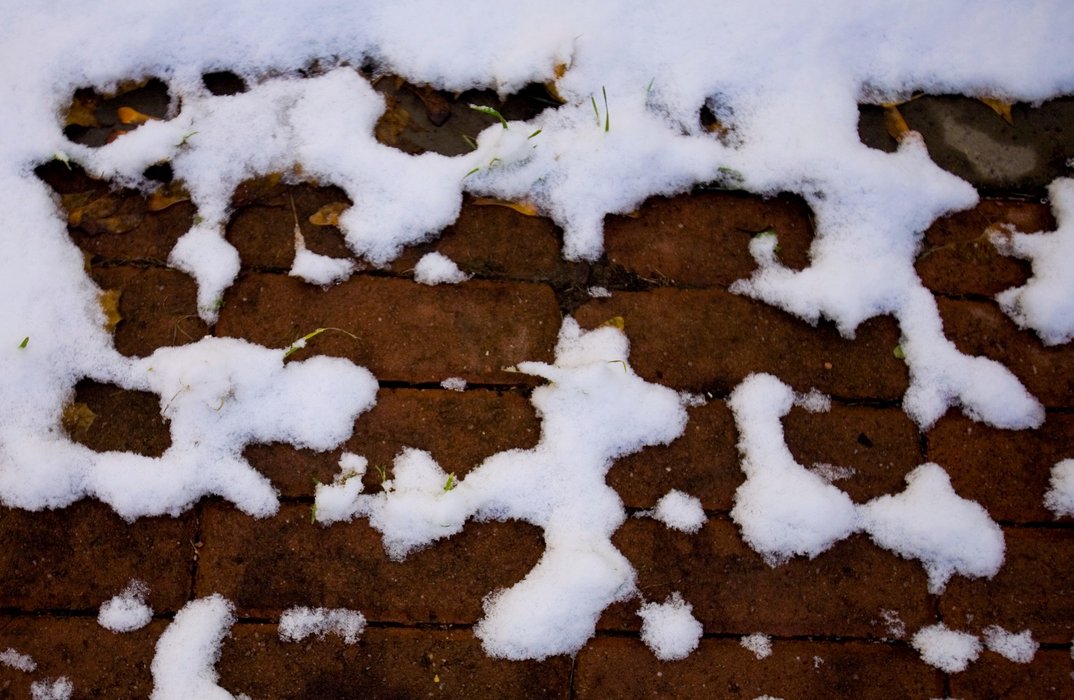 Blame it the global warming or what, but our children are forgetting what the snow is! Even when the winter brings in some snow on the table, within the city borders it is momentarily being mutated into dirt, slush and mud. The 1st snow is not an exception, at least I managed to steal some shots on the very same morning when it appeared! So, here we go.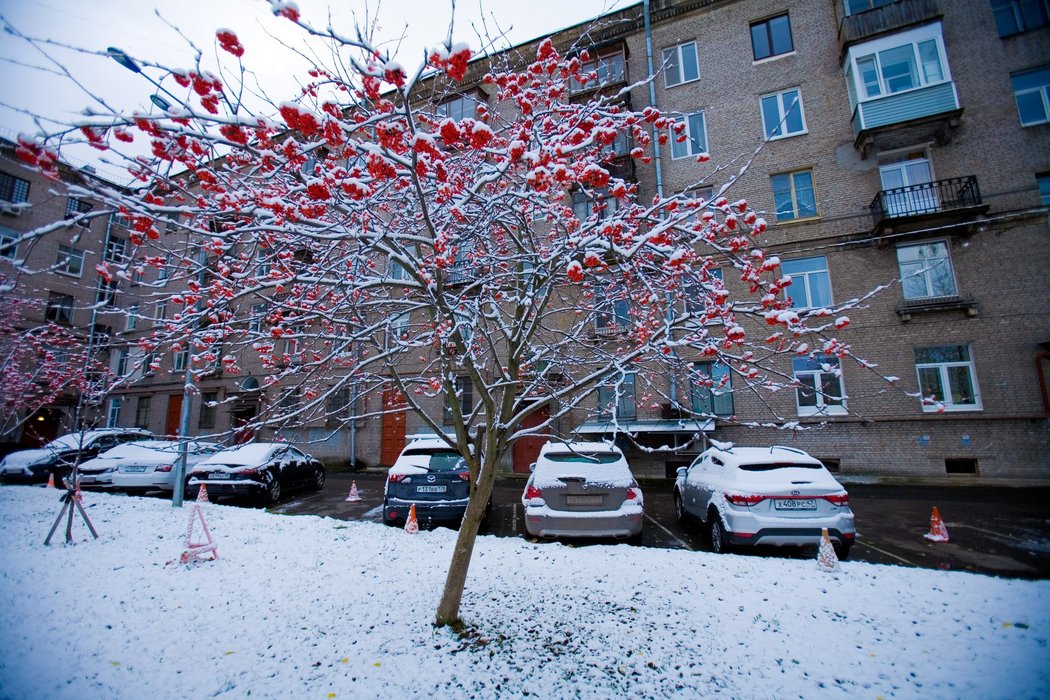 This mountain ash grows in my yard. For two weeks I was passing by and thinking: what a classy sight, I need to take a pic (lazy me!). Fortunately, it does not disappear so quickly, unlike mushrooms. Luckily I waited... till the snow, and my photos came out even better. Sometimes procrastination benefits, hehe.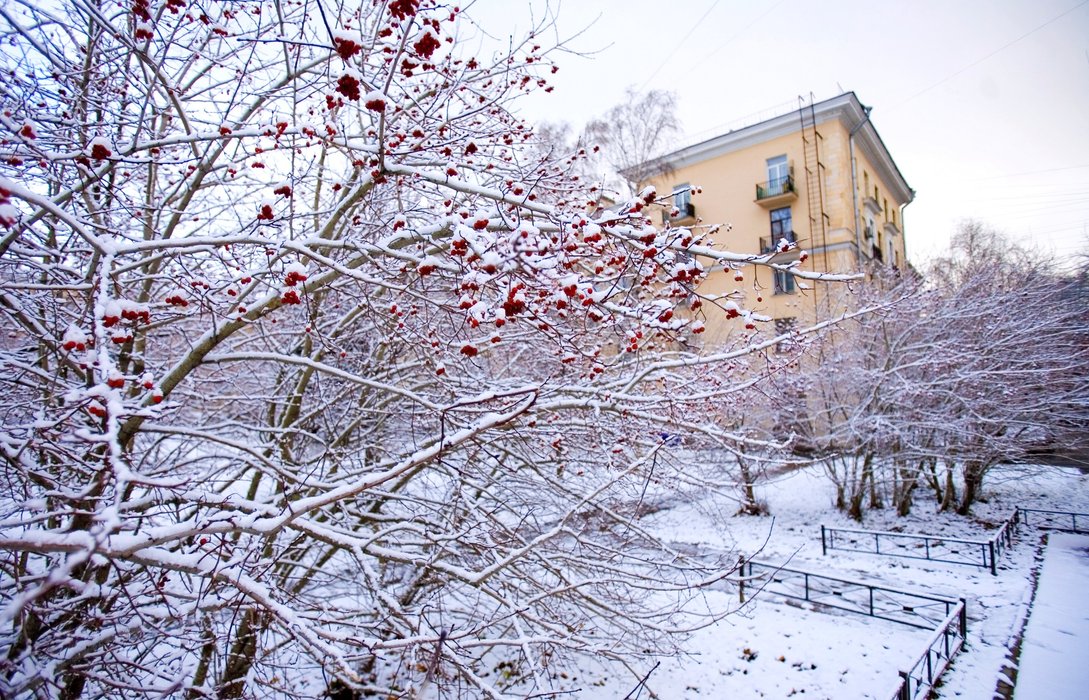 Birdies food supplies for the winter, thats it.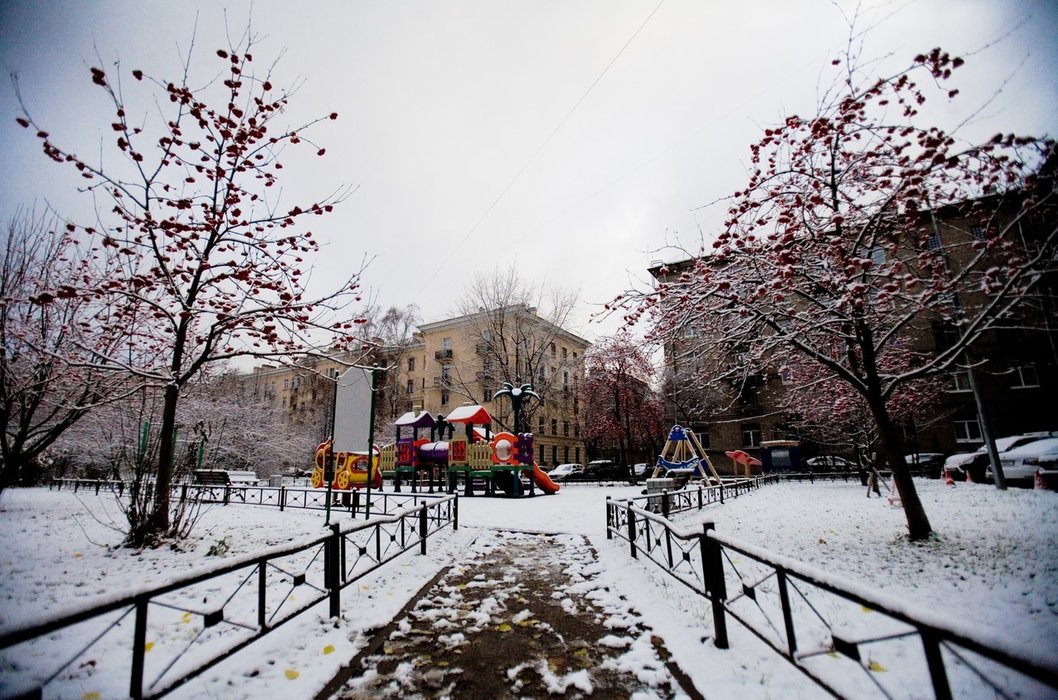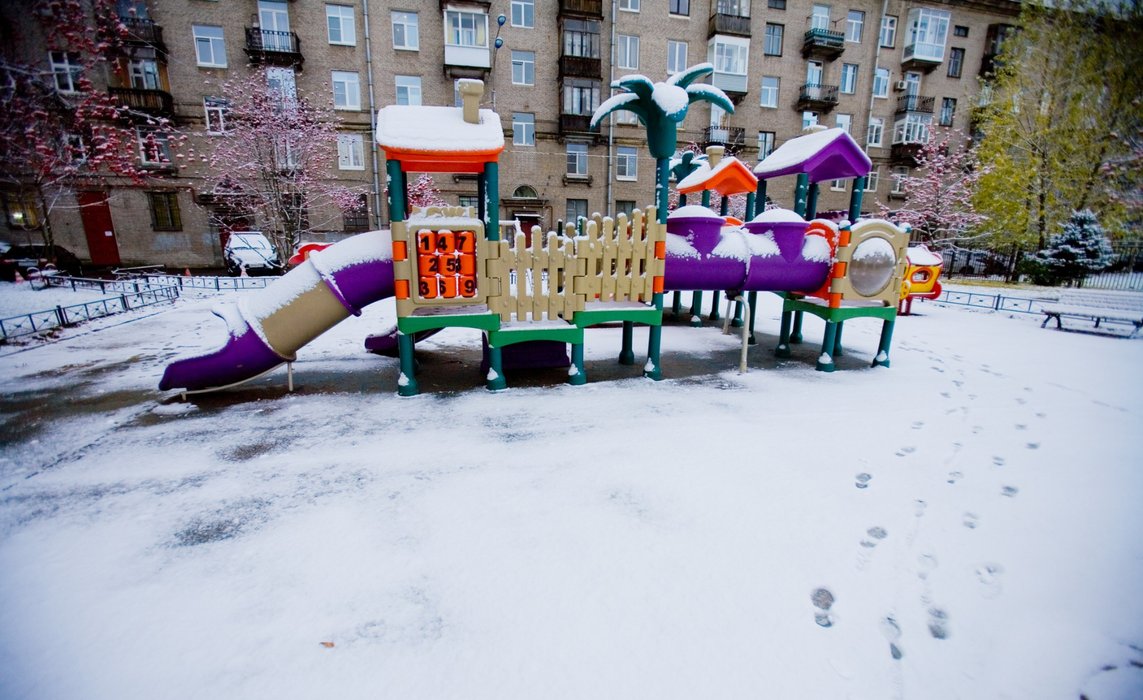 the playground.
Here is the cherry tree. In May it had its stellar hour, now it pleases me with little neat yellow leaves, which come in solid quantaties.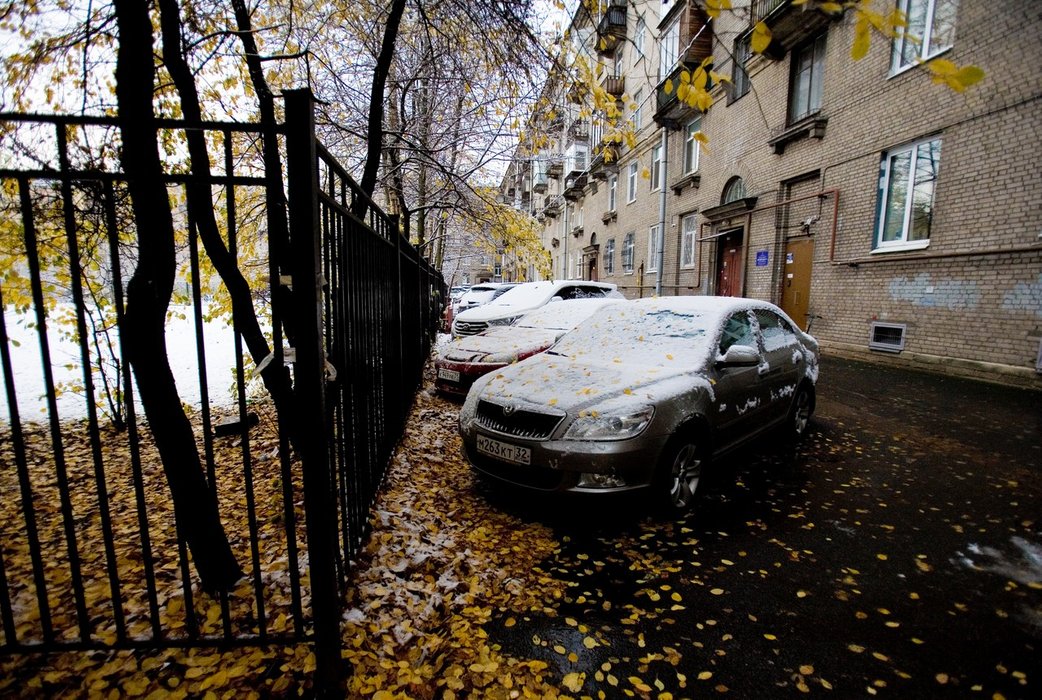 It was 1st thing I saw in the morning, when stepped out the door on my way to the office. I actually already noticed this whiteness behind the windows, so I put 2+2 together, and put the camera in my backpack, so I was prepared.
I get it so that tomorrow this snow may melt and disappear, and all the leaves turn into dirt, and this beauty may not happen again in the near 12 months, so, the pictures should be taken here and now, not someday! Therefore, I pressed the shutter again and again, enjoying the sight and without thinking about the consequences. I arrived at work late for two hours...
Chestnut tree.
Here I am entering another yard, with more chestnuts, some graffiti, and a random cat encounter.
Isnt it good? 50-mm lens for a long time was my fave and everyday companion, although I always was feeling limited to a certain points of view, close-ups, etc. This one (16-35mm) allows me to grab architecture and landscape shots, and -- at the same time -- good close-ups of the stuff and things and objects, like this one (which I value very much). Its an indispensable lens for reporting, street, trips, and sight-seeing.
Here I actually encountered a hunting cat. He was aiming at the birdies, but decided to discontinue till I leave. Ok, I made two shots only and left asap.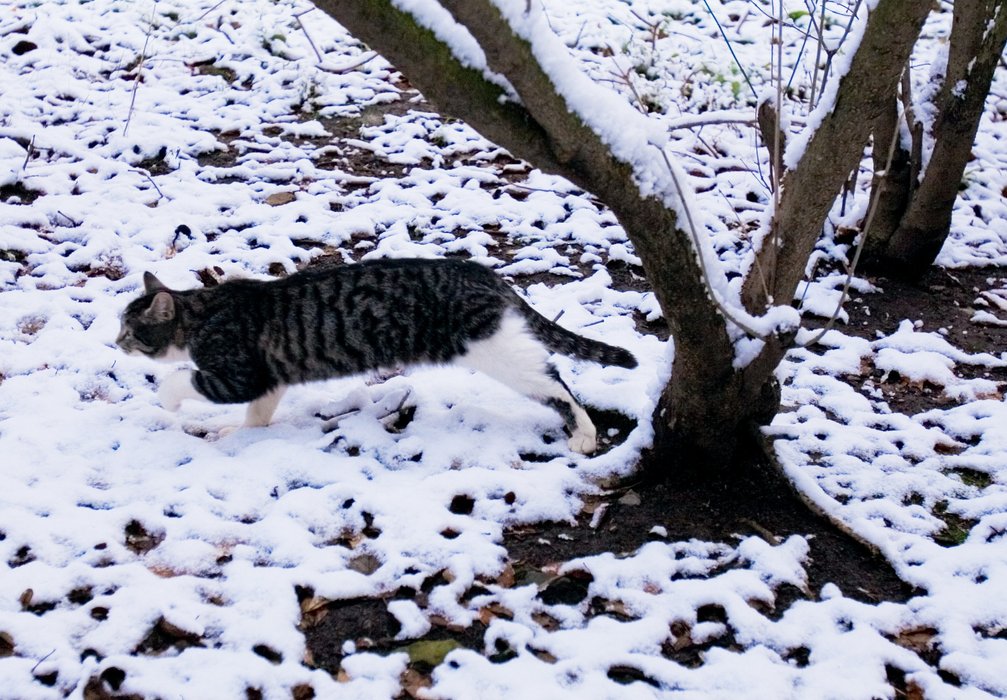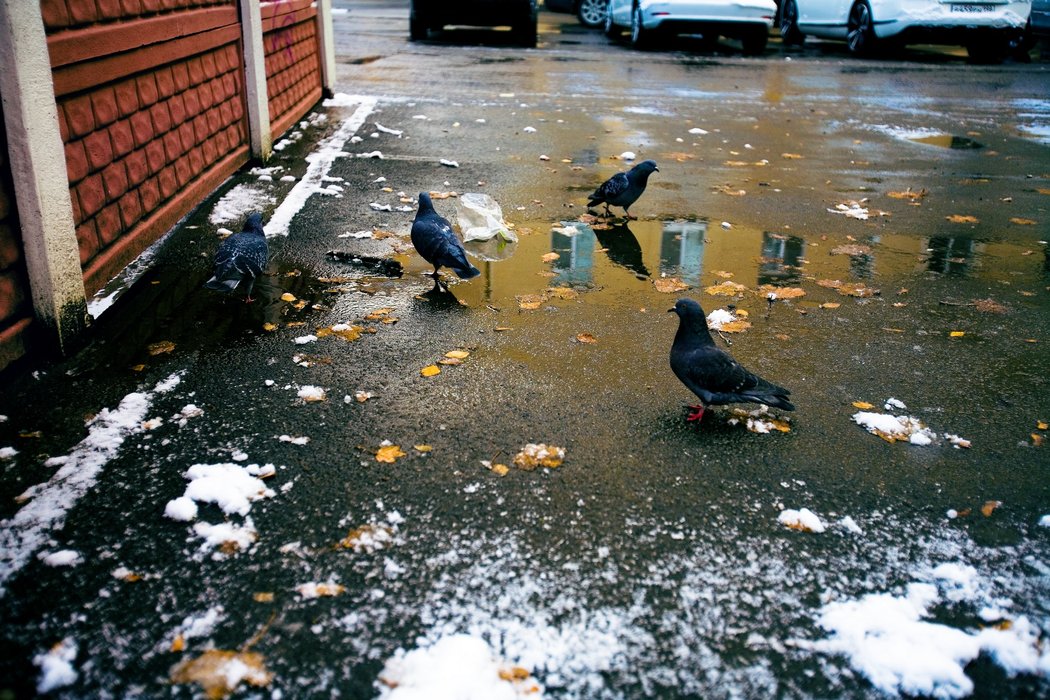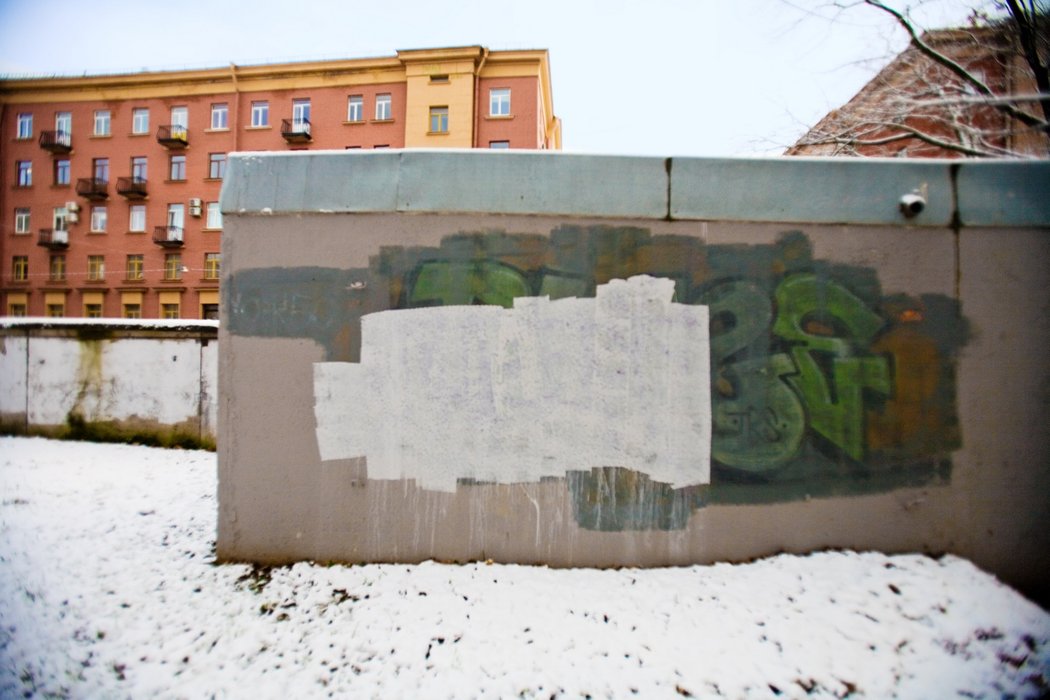 A bit of graffiti behind the garbage area -- looking like a palimpsest, isnt it? (I am accumulating the graffiti shots for a single post, one day). Ok, in total I did 140 shots, but I guess it would not be a wise thing to fit them all into this neat post... I will share the leftowers in my next posts. At this point I left the apartment building zone, jumped on a bus and headed to my office, where I did took a few more amazing pics, having the same morning, same snow but a bit more sunlight, which was a good for the pics.
Next time!
Enjoy the pictures, join the challenge, and check the #wednesdaywalk tag to explore very interesting and quite different corners across the globe
---