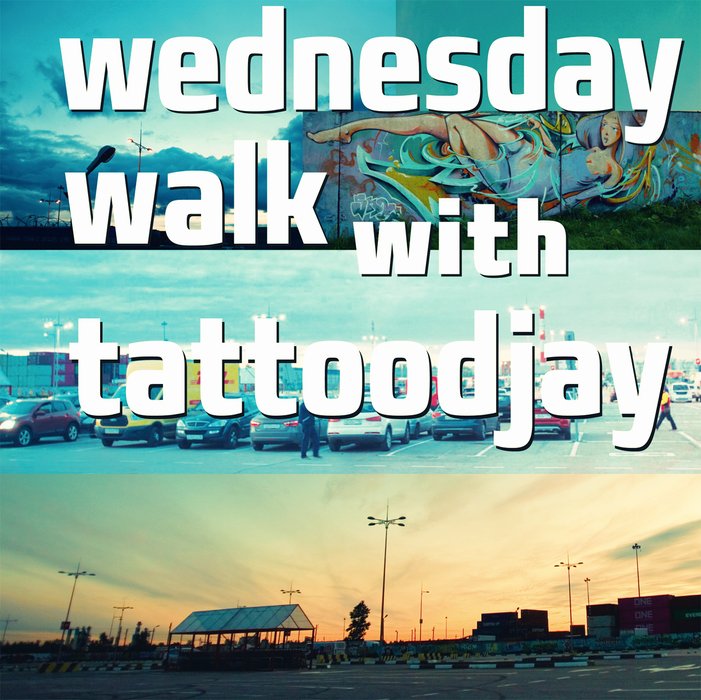 hello dear steemians, #newsteemians, and maybe even #oldsteemians.
In today's Wednesday Walk I bring you some photo impressions, I harvested around the parking lot of Leto Megamoll, which is in a walking distance from my current office. It now suddenly obtained some bittersweet taste for me, as my employer is sinking (slowly but inevitably. but one may consider it's already ruined and sunken vessel -- look, me and my collegues are not being paid our salaries for month... time to leave and consider the new employer. which always is a hard thing for me).
Ok, location: St.Petersburg, Russia; industrial zone at the south of the city.
All images are mine, taken with Canon 5D and 16-35mm.
Provided for the #wednesdaywalk challenge hosted by @tattoodjay
---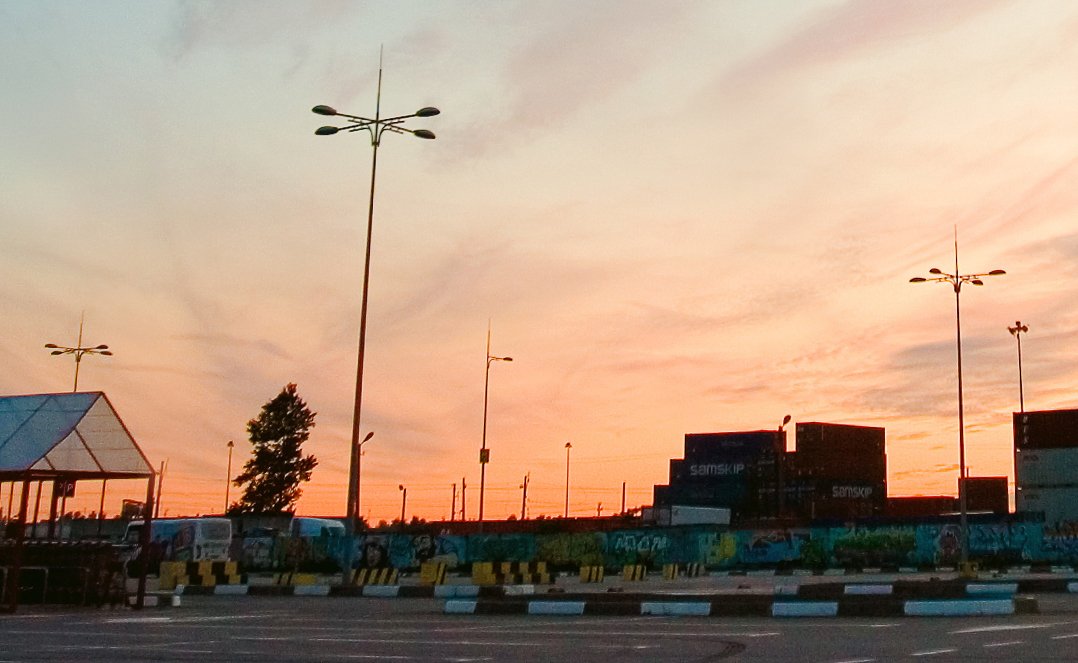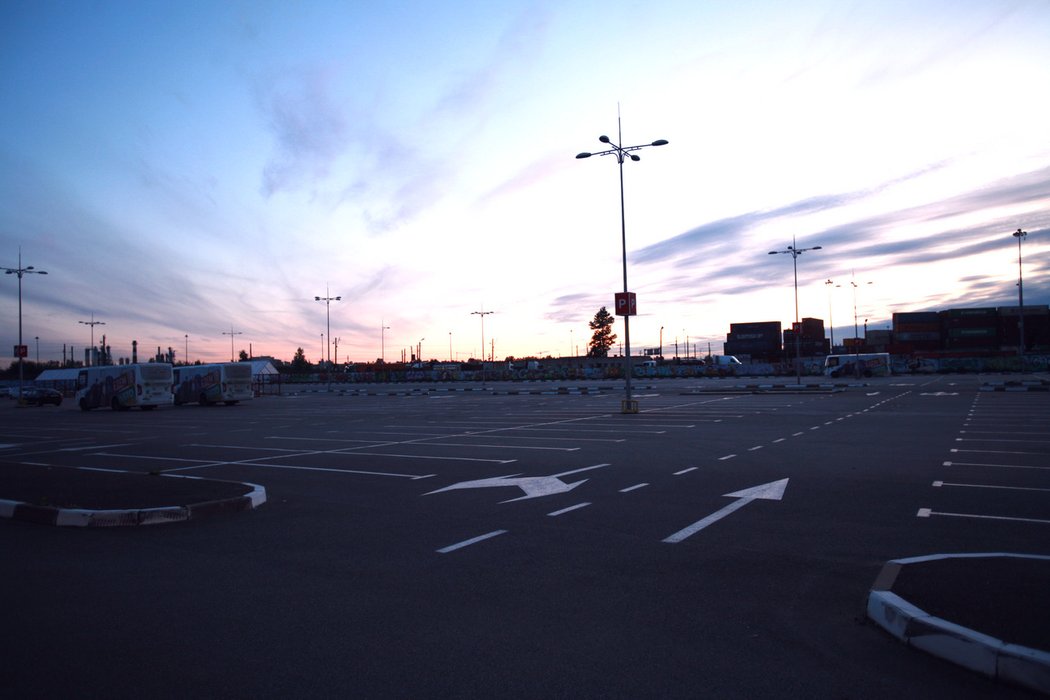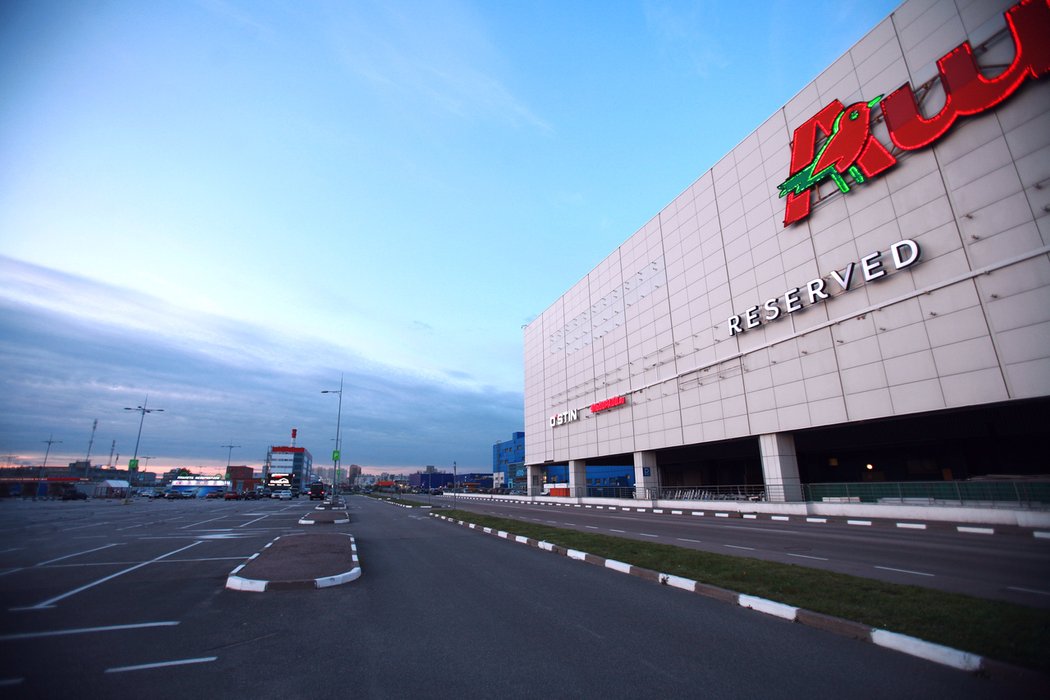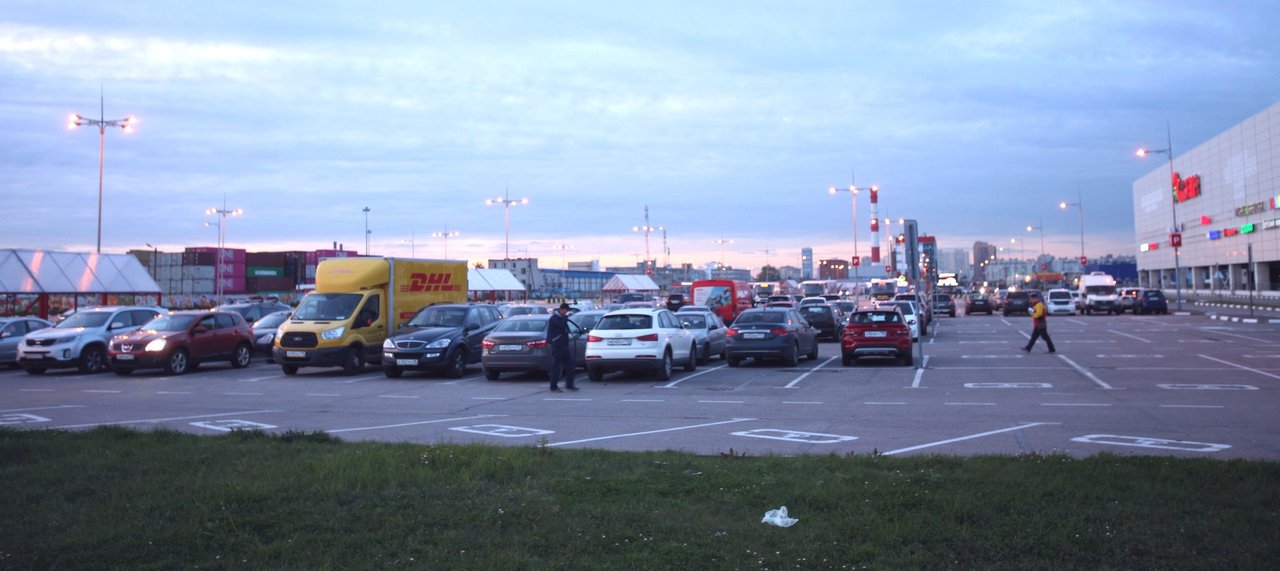 The parking lot itself is of little interest, but it has awesome surrounding -- especially in the evening hours, exactly when I leave the office. This time, the "magic hour" made the sky beautiful, but ... unfortunately, poor lighting did not help to take good pictures of the rest stuff. Location is surrounded by a concrete fence, beyond which there is a railway embankment and rails, and even further a huge empty space - a forest of pipes, masts ... There are no residential buildings there.

The fence is beautiful, but I didn't have time to explore it entirely — it's better to come back with my camera here under more suitable lighting. Nevertheless, I made a few shots that will give you an idea whats out there.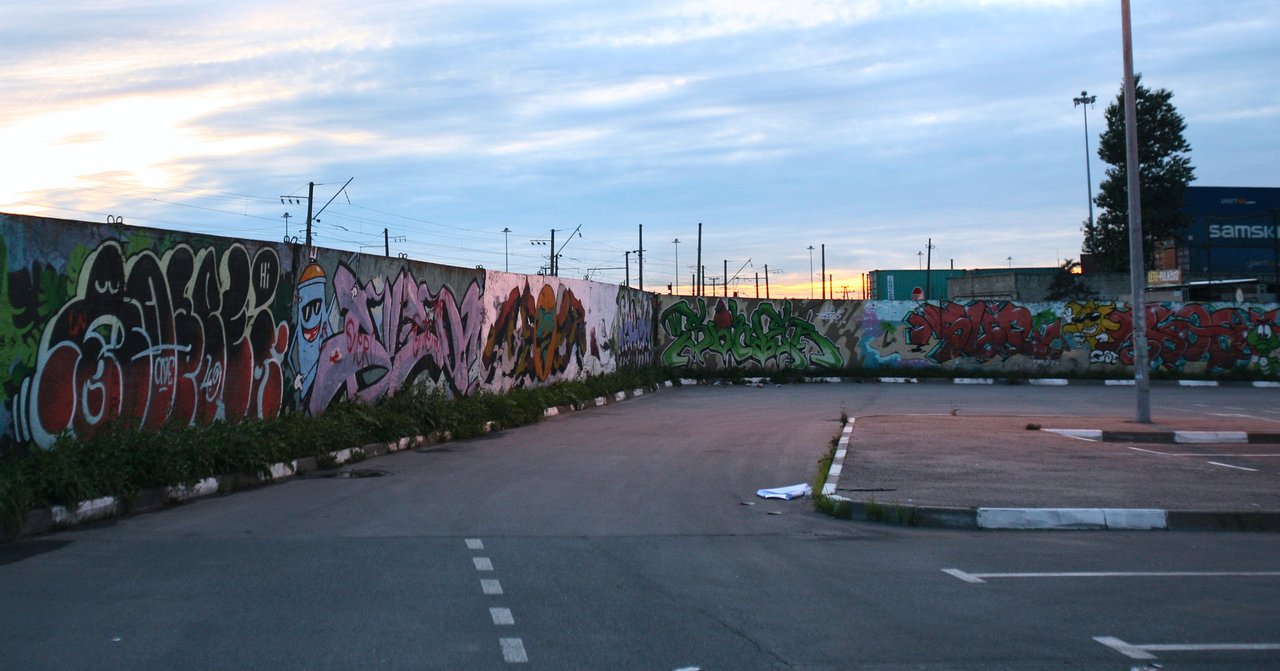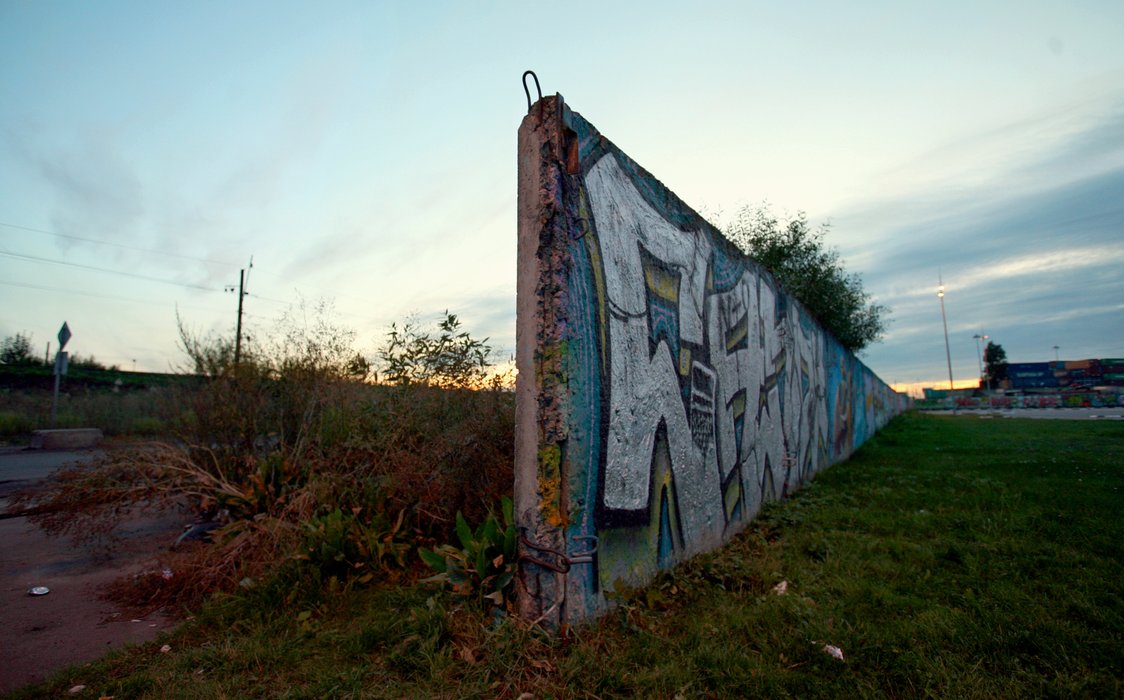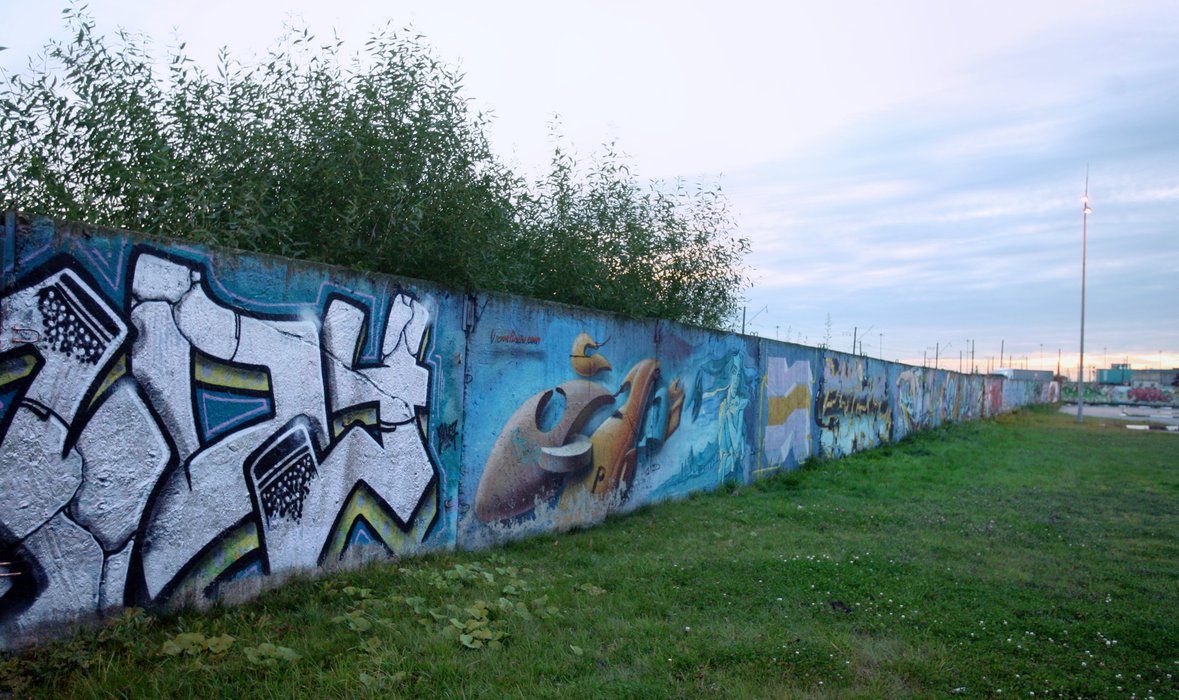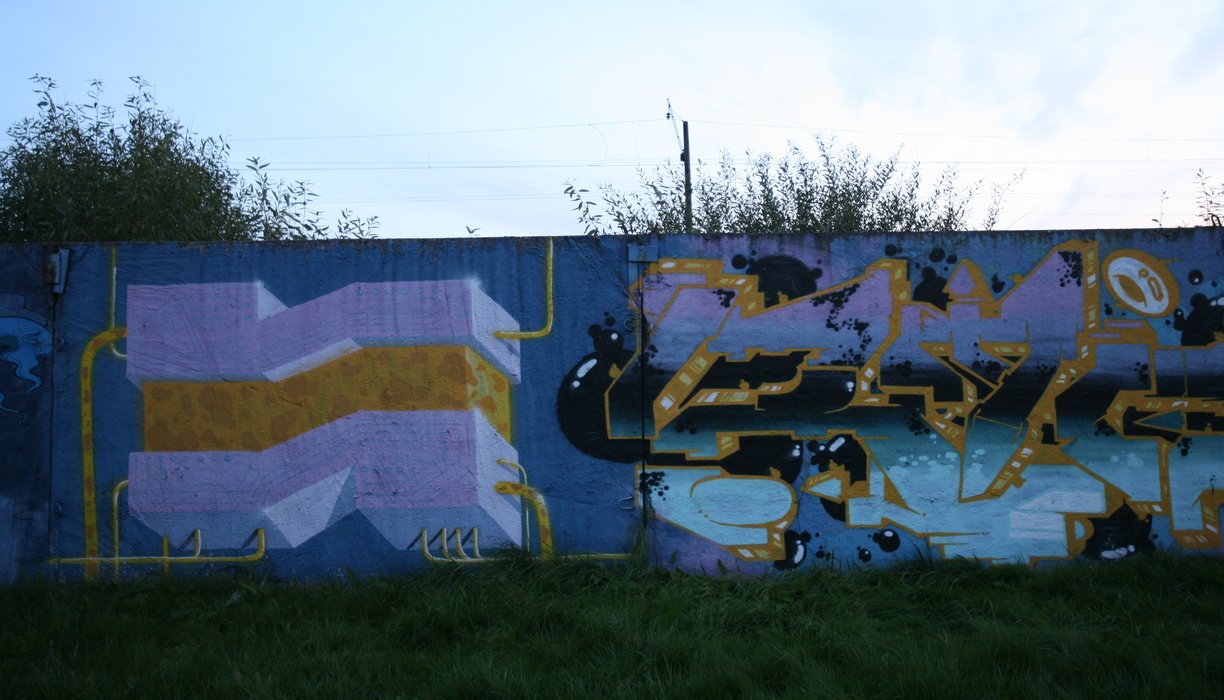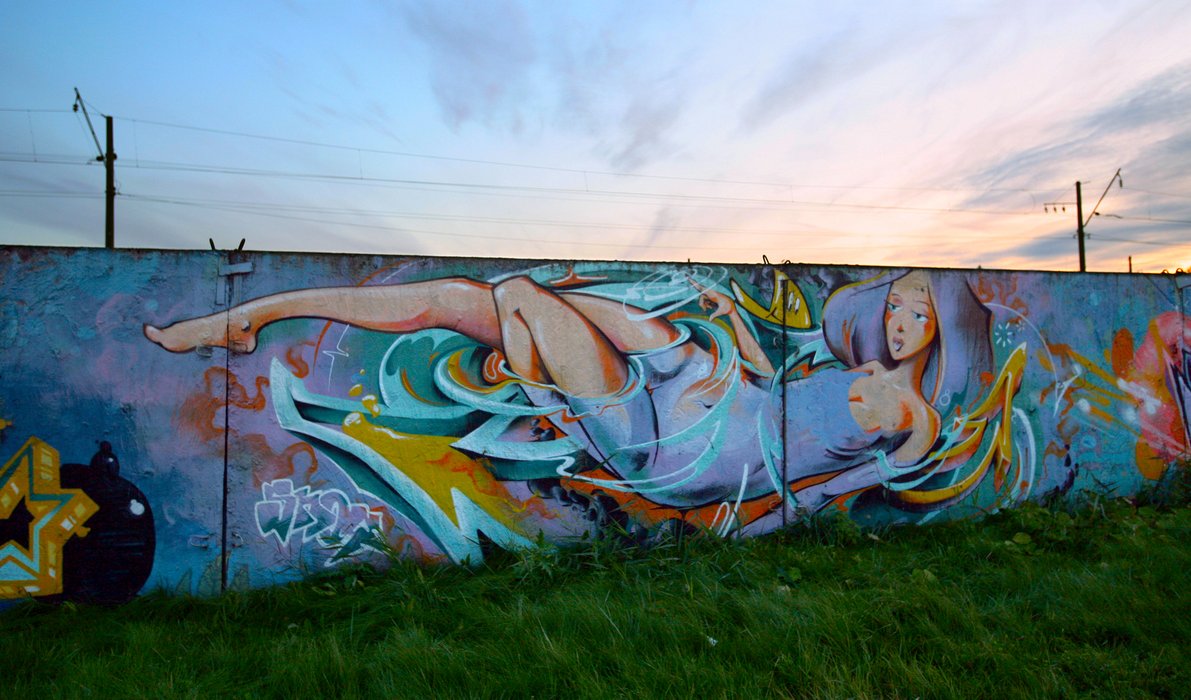 This stylish lettering 'Добро' means both 'Kind', 'Kindness' and also 'Goodies', 'Stuff' :)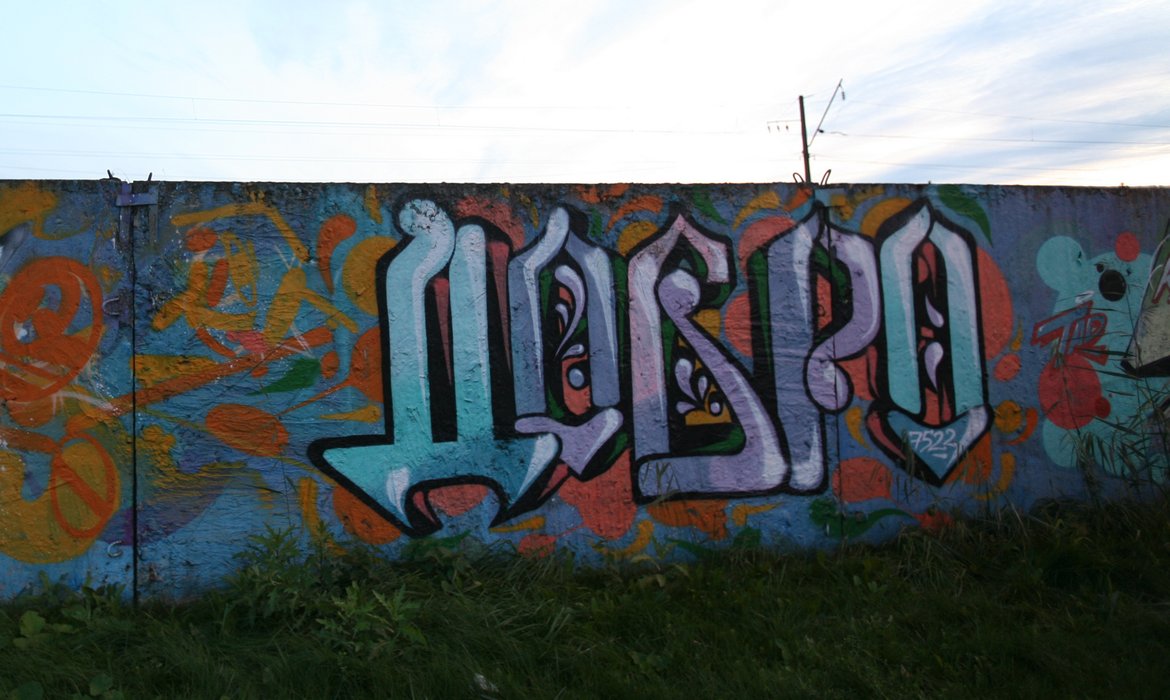 This has very funny Blue Bear. Can you find it?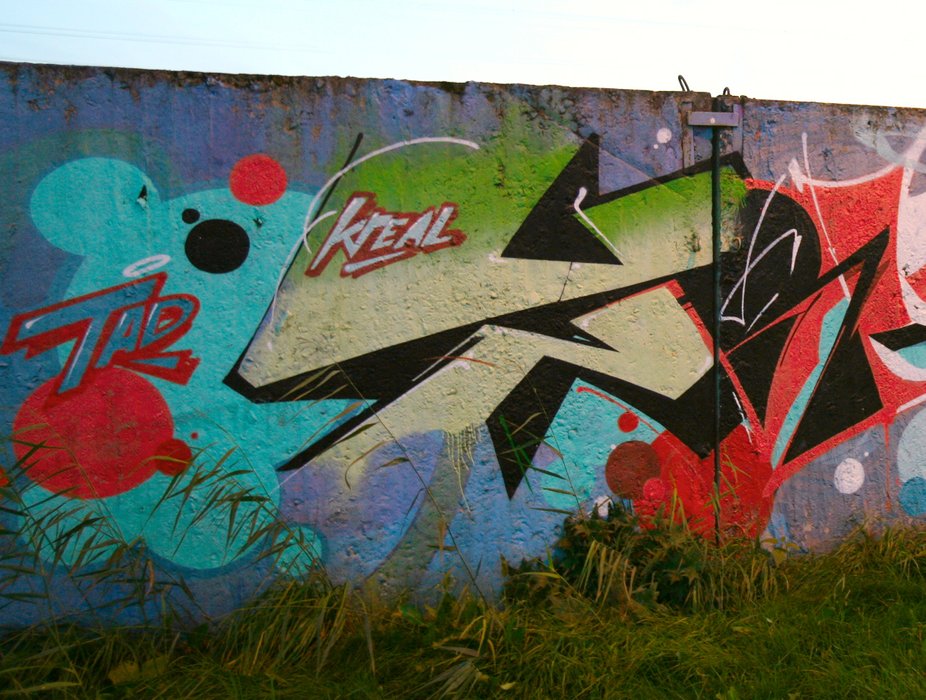 The last art is made of a girl's name 'Masha' -- see the black-and-red bleeding heart? I can assume, the painter has some hard relationship...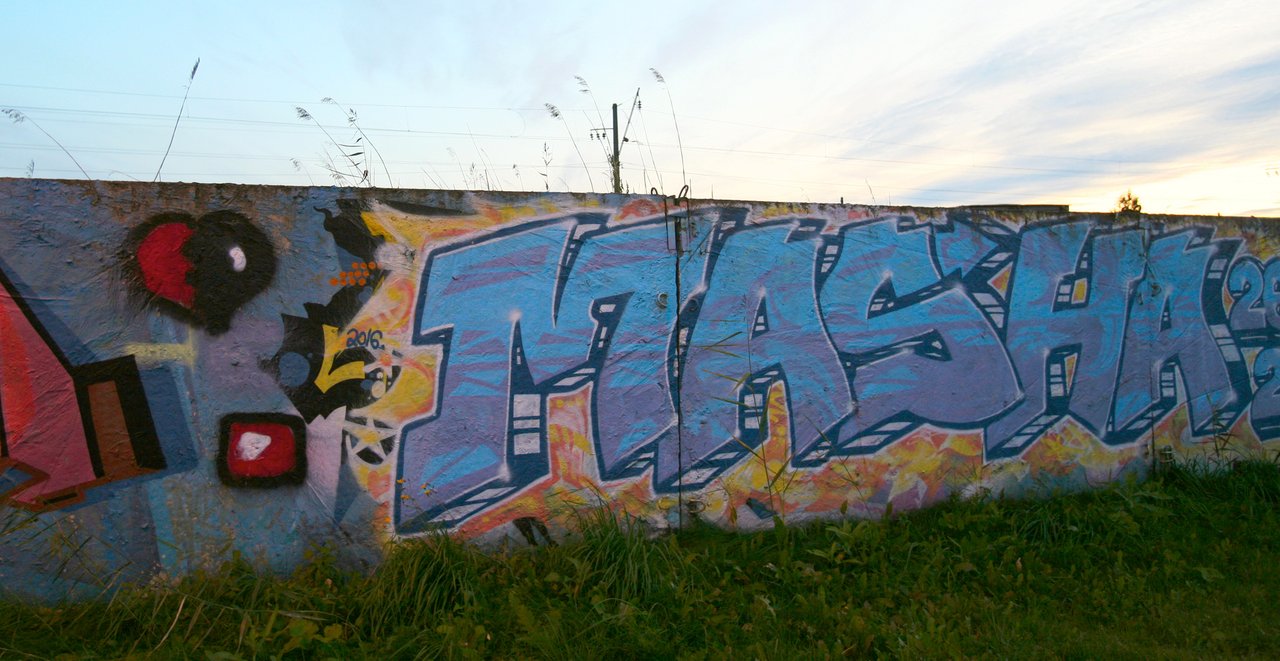 Ok, the walk have come to its end. I hope you enjoyed it. If you decide to visit St.Petersburg one day -- plan it wisely, choose the season when the day time has its maximum.
PS. Graffiti is a very ephemera thing: today its there, tomorrow you come just to observe the newly-painted blurs over it... And by the weekend you may pass by again -- to see some young painter just reinvented a palimpsest, once again... But something hints me, these probably will stay here for a longer period.
Next time!...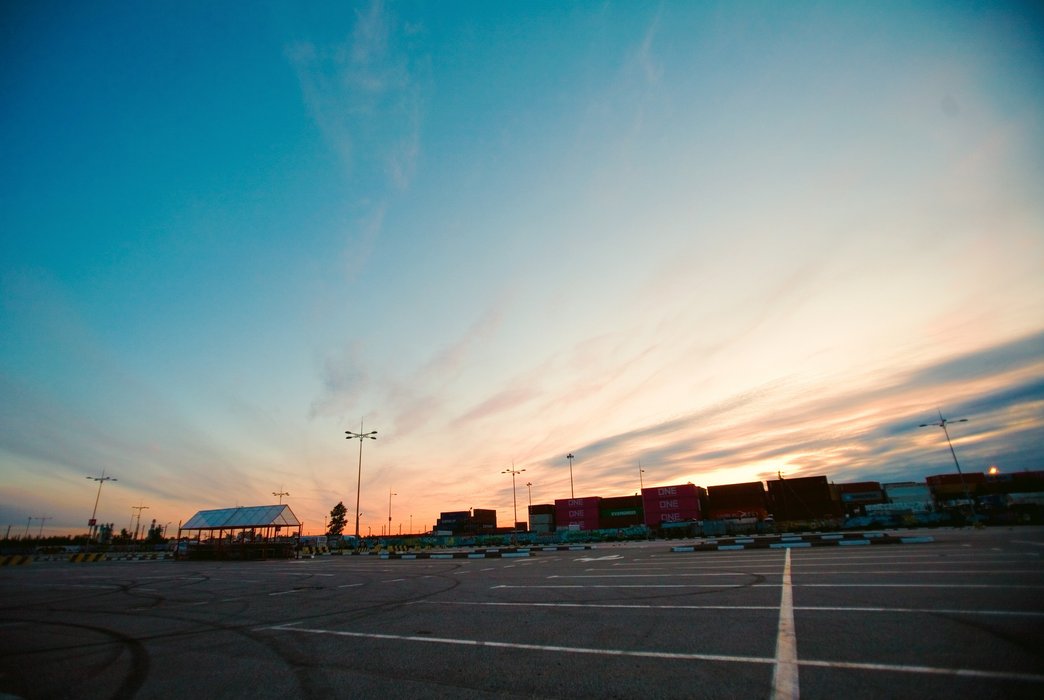 ...and a few more shots as a bonus. I cannot stop myself.
I always capture the sky drama (when I see some) for @tobetada's cloud contest, and on the said day' I've harvested this one. Drama? No doubts, it is.
And this one is nothing so special, just a trailer with some obscure industrial device onboard... I took a picture cause I see a face here, and it could fit greatly into the #googlyeyes contest. If only I had a pair of eyes, suitable size! Enjoy the picture, and remember -- anything looks better with googlyeyes!