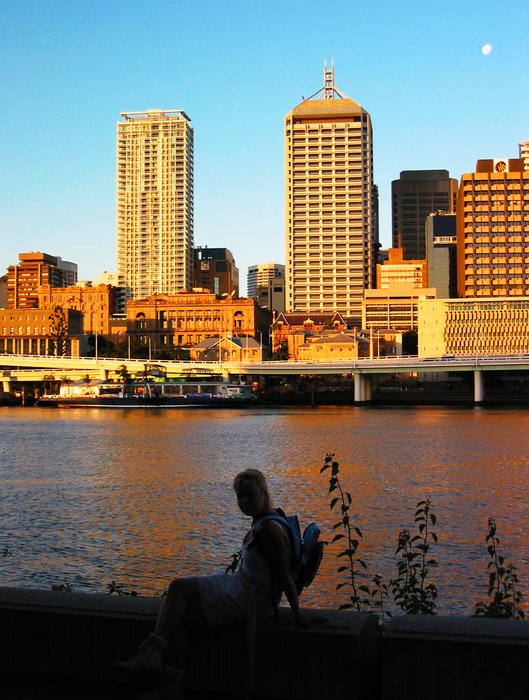 We arrived in Brisbane on a night in fall. It was 25 degrees and the lady at the hotel desk explained the eateries could be found across the river in a sort of park. The ferry to the other bank of the river was free.
As far as we could judge the park (called 'The South Banks') in the dark, it was phenomenal! It was richly decorated with palm trees and there were large man-made sand beaches with air heated chlorinated water, mini-lagoons and boardwalks. You can swim for free at any hour of the day or night and all year. There were also clean douches, toilets and changing rooms.
It was dark (the pictures are from the next day), but it was pleasantly lit and there was a peaceful and fairy atmosphere. There were plenty of gardens and lawns to lounge and spaces for performances. Pop up markets and a lot of reasonable priced bars ans restaurants with of course shaded outdoor seats. It was stunning! I was blown away. Now I never can go back to Brisbane without reserving one day for the South Banks. It's the best public free park I have seen so far in my life.
On the right side of the picture below, you see the different coloured water of the natural river at the bottom of the scrapers and the man made pool.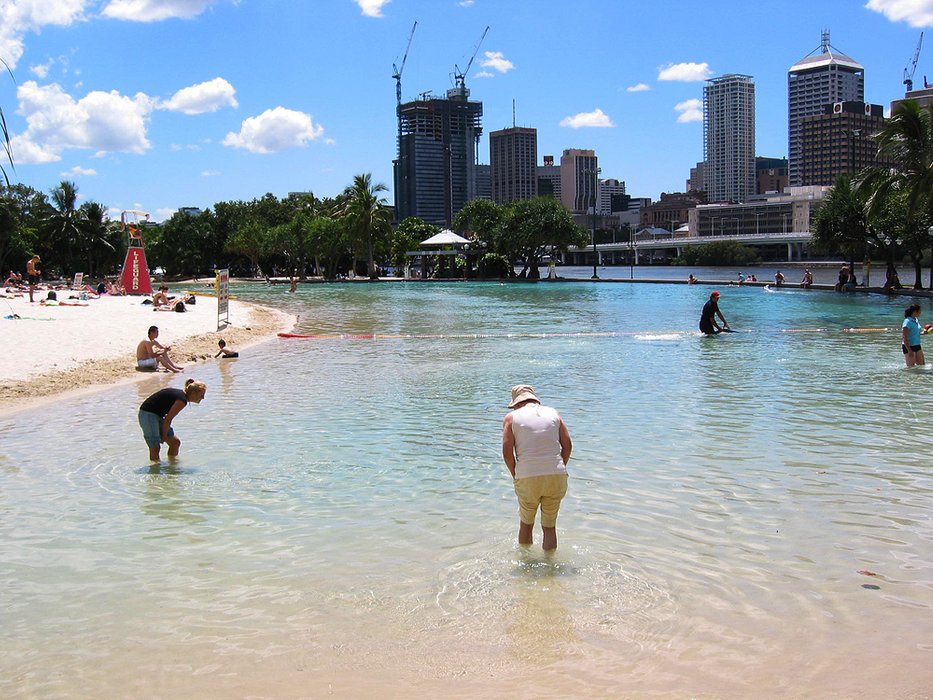 I can't help myself LOVING fake nature.
And Disneyworld.
And the backgrounds of animations.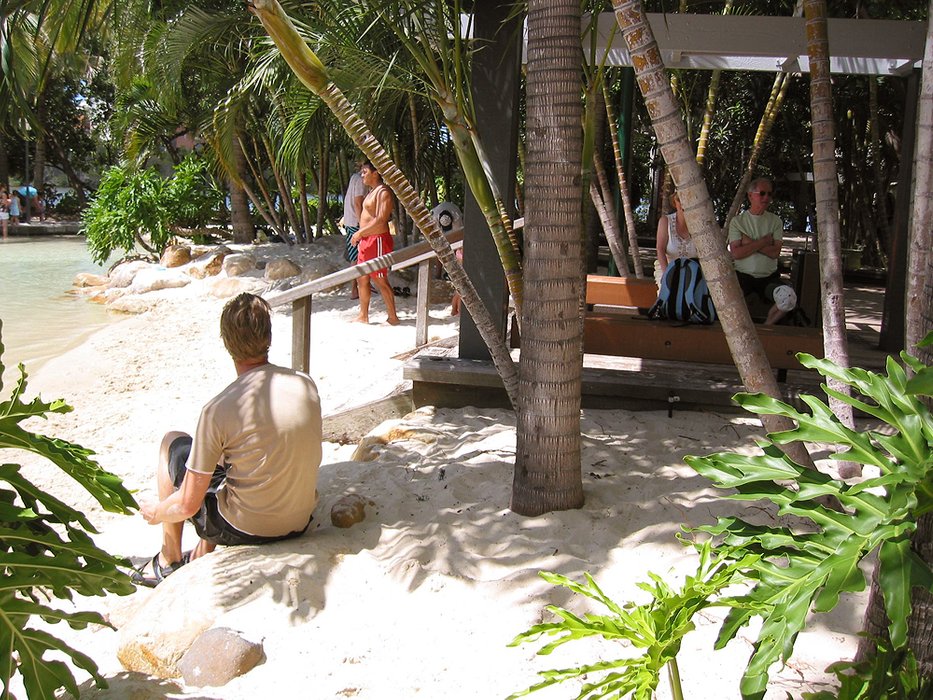 #cityphotography @photocontests by @juliank
You can also find my posts on SteemitWorldMap