We are project people. We get a bit bored if we don't have one. Whilst we've been able to run away from everything on our holiday, as this time draws to a close we're started to think of the projects started and the ones not yet begun at home, and waht we need to prioritise. Perhaps it's not the most relaxing way to end this time, but here we are, green truck dreaming.
So this is our baby, a 1971 International ACCO 4x4 ex-army truck. It has a Perkins diesel engine, if that means anything to you. They were the same ones that Australia sent to Vietnam, and my Dad remembers training in them at the Army camp in Puckapunyl. He said he nearly lost his finger as he jumped out as it got caught on a screw.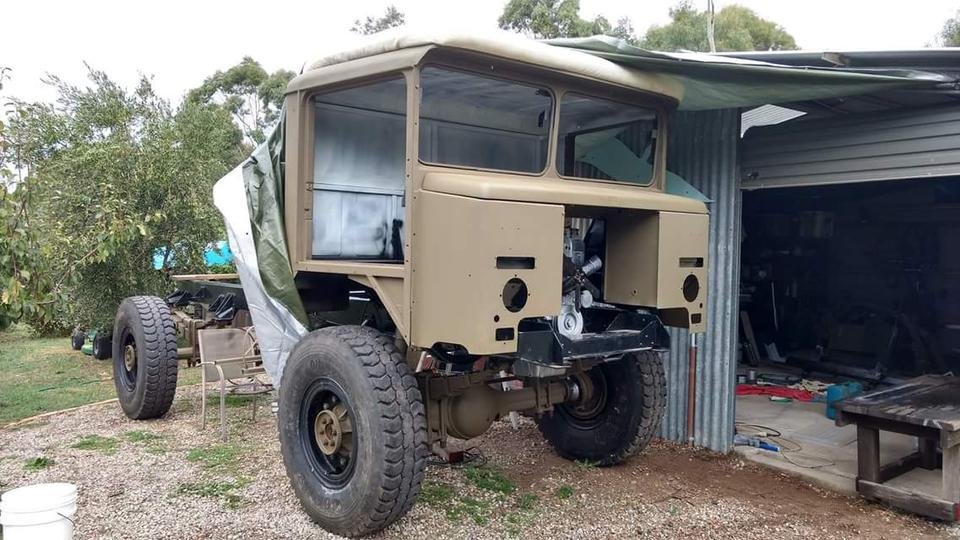 Jamie's stepfather was a diesel truck mechanic, and I guess if it's not nature that is going to influence you, it's nurture. However, he's a physics/science guy - he likes how things work. From a young age he'd pull things apart to put them back together again (whatever floats your boat, right?) and he'd always, always wanted to do up a diesel truck. Once the idea was in his head there was no stopping him.
We'd also spent time living in trucks in the UK on traveller sites (that's another story) and I'd met him when he lived in a Bedford library lorry. We sold that and bought a Bedford TK 1973 horse box which was awesome, then moved to Australia and bought a Bedford bus (hmm - is there a pattern there?) and we've always been super happy living in vehicles or small spaces. We wanted to build a live in vehicle from the ground up, and then this beast turned up in the local yard and we were sold.
Here's her first arriving as she came on the back of a low loader. She'd been fully running though so we drove her around the paddock a few times before parking her ready for her restoration. In the second photo, the guys are lifting the second ACCO across the fence for parts.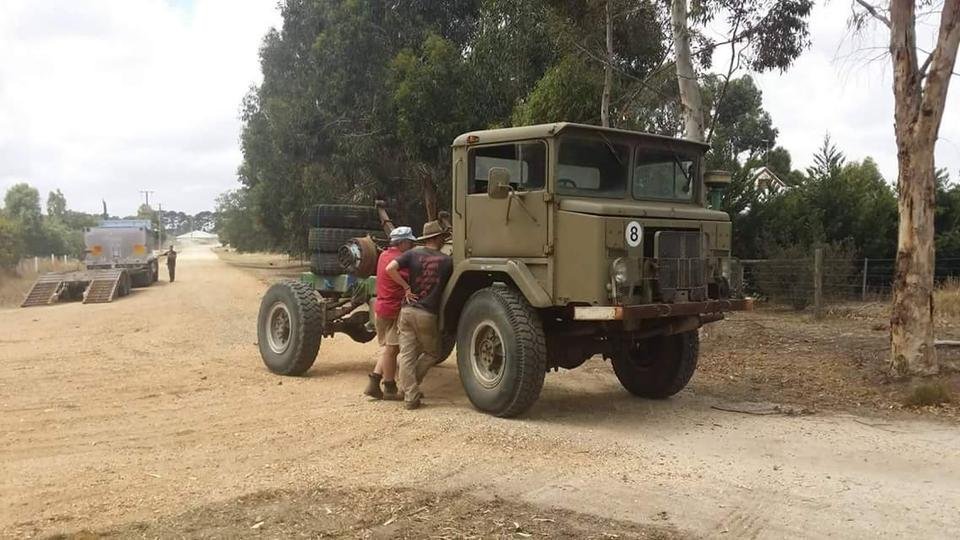 As you can see, she was a bit of a mess - Jamie cleared out rats nests and everything from the cabin. The roof was the hardest restoration - it had had the army turret removed and a piece of sheet metal welded on instead, so he took the whole thing off, stripped it back and found more rust than we could deal with. He spent a LONG time hunting Australia for a new roof and new doors for this reason - in the end, no joy. Most were either being restored by others for historical societies and army groups or in worse condition that that, sitting in fields across the country.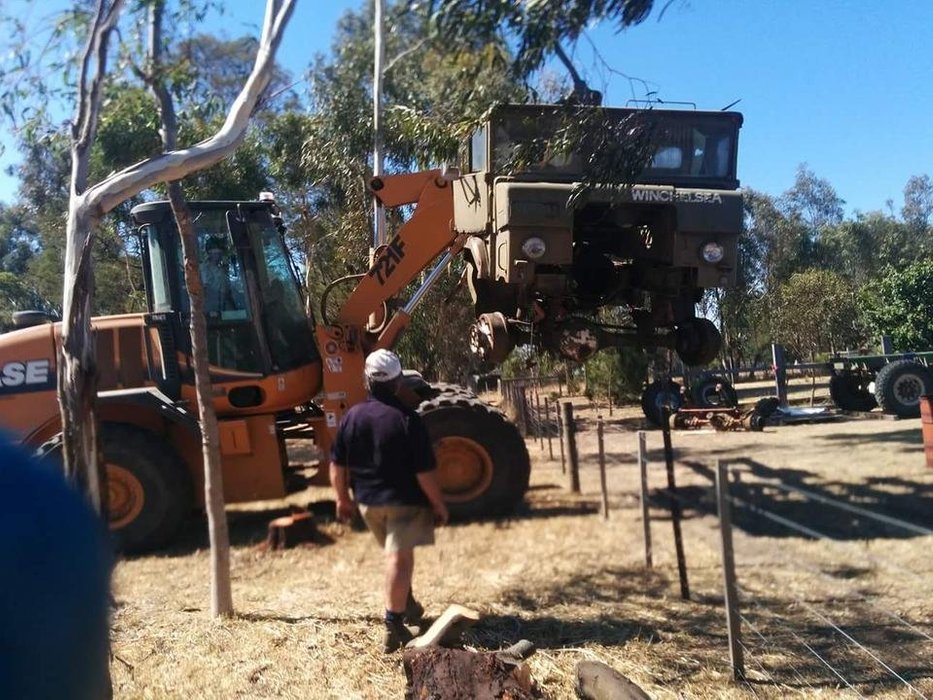 So apart from a door and some window glass which we found in a shed somewhere, most of the stuff has been painstakingly pulled apart and restored by Jamie. It freaks me out somewhat - these parts are HUGE and heavy and I'm like - how do you even know what to do? He laughs and says it's just like giant lego.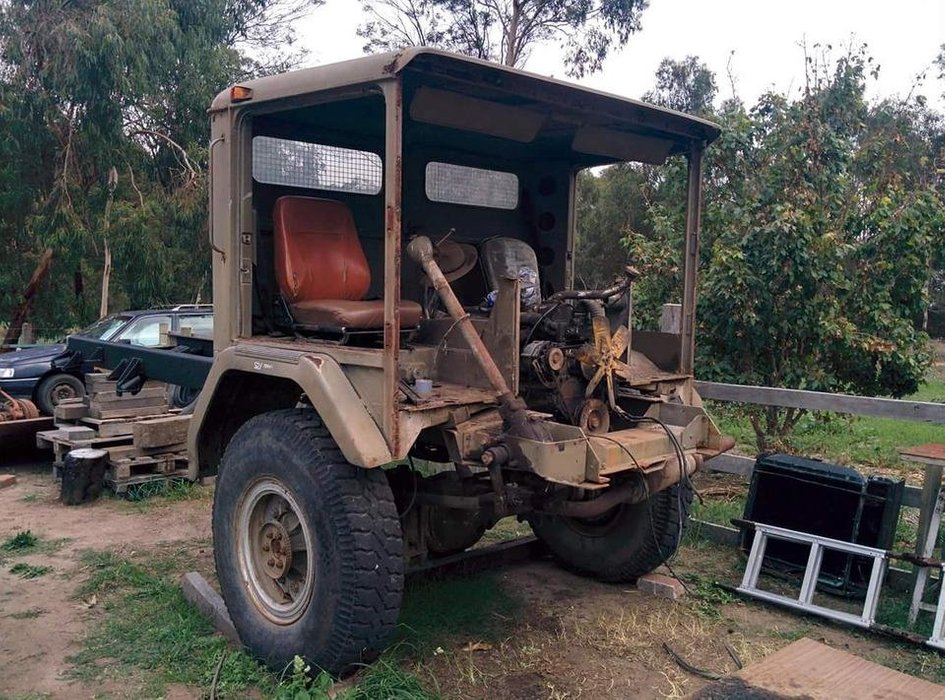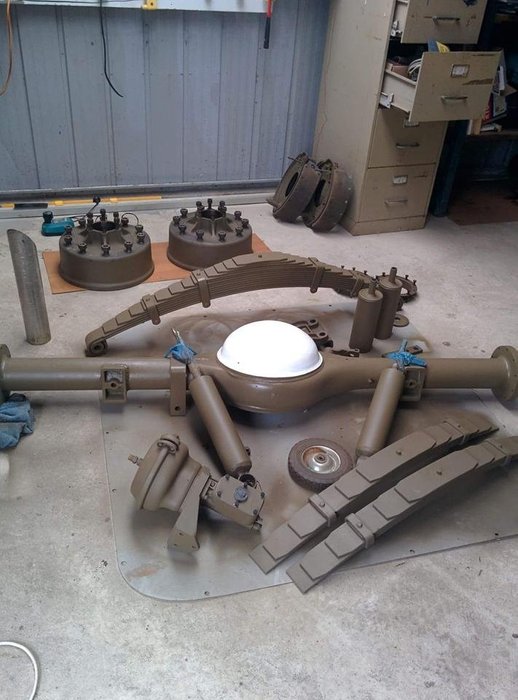 Check out the job Jamie did on the engine! As you know I love a good before and after story, and this one's stellar - new everything on it and it's SHINY. How's my mechanic descriptions - good hey?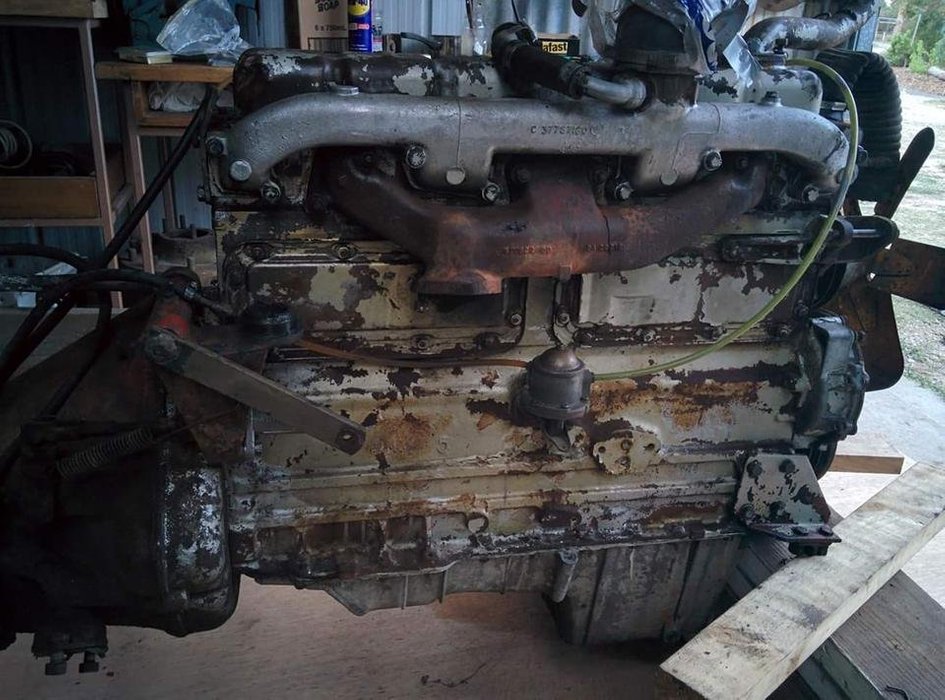 We had big plans for this big green beast. We were going to turn her into an expedition truck that would go anywhere in Australia. We were going to put her on a container to Singapore and drive her all the way to London. How cool would that be! We'd love to do it someday, even if it's not in the green beastie.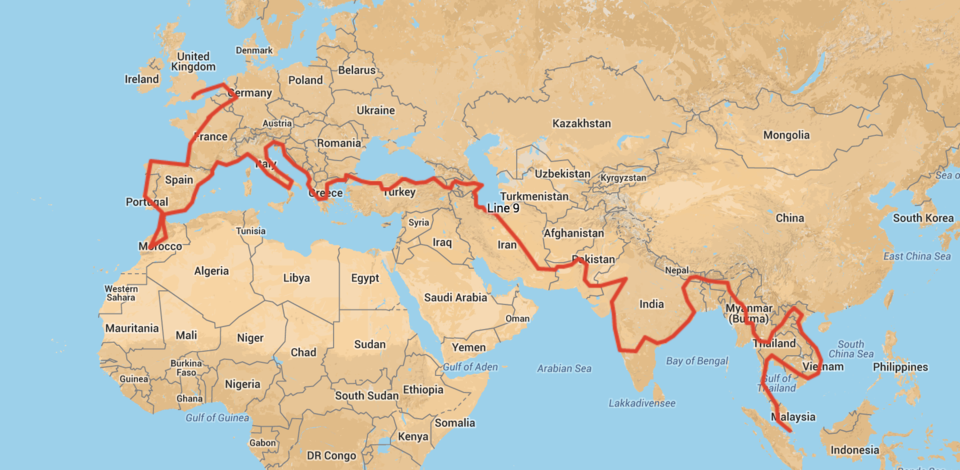 The first overland trip London to Singapore was done in the late 50's I think - they saw some things it's impossible to see now - monuments now destroyed by war, almost impassable Burmese jungle. The route would be different now but the experience would be the same. But jeez it'd be hard to do it in a giant truck, despite how much we wanted to.
So when that dream faded, we though maybe we could just sell the house and just live in her. However, our home base is pretty nice, so we're not willing to sell though we'd rent it out. So, in the absence of firm decision making, she's been sitting under a tarp for months, almost done. The cab needs to be lined, the doors need fitting, and we need the engineer to come and check her over, but she's very close to running again.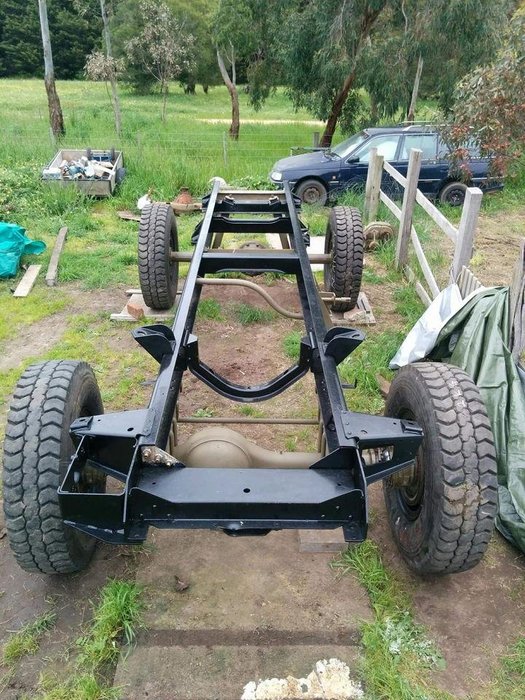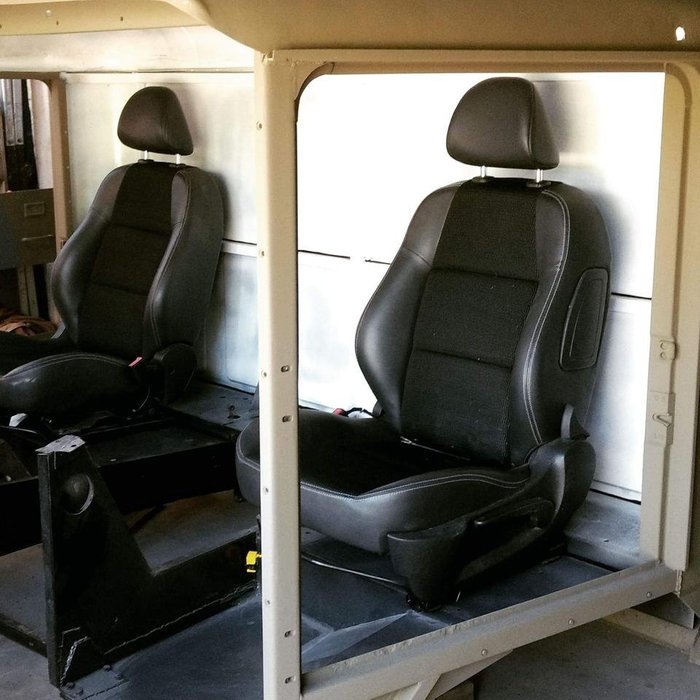 However, we also have Buttercup to do - Jamie saw Buttercup and fell in love (many of you will remember our 1973 Landrover Series 3 - in fact, @mrprofessor is proper in love with her) and she's been the subject of his loving mechanical hand for a while now. We're getting a new chassis shipped down from Queensland for her and Jamie found a new bulkhead as the old one was a little crushed from an accident, so there's that to do. And he wants to put a TDI engine in it - maybe. Either way, we're totally smitten with Buttercup, and all of those untravelled roads are calling for us to jump in her and drive into the sunset, rather than the big beast. She'd be way easier to put on a boat, or many boats, to take on the overland route.
Has anyone done this route?
So the big green truck sits there, waiting for some love. Do we sell her? Turn her into a recovery vehicle? Complete the project (taking a lot more cash and time we don't really have) or just leave her there for a rainy day? What would you do?
What projects have you started you kinda wish you hadn't? What driving trips do you have planned?
Please excuse any formatting issues with this post - I'm on the road and it's not easy to do on my phone!
---
---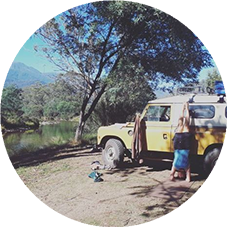 Want to find more quality posts about helping the Earth and humanity and generally making the world a better place? Check out the #ecotrain and #tribesteemup trails, and consider adding them to your autovoting. Please ask if you're unsure what this might mean for you.

You can read about the 8 Pillars of TribeSteemUp here