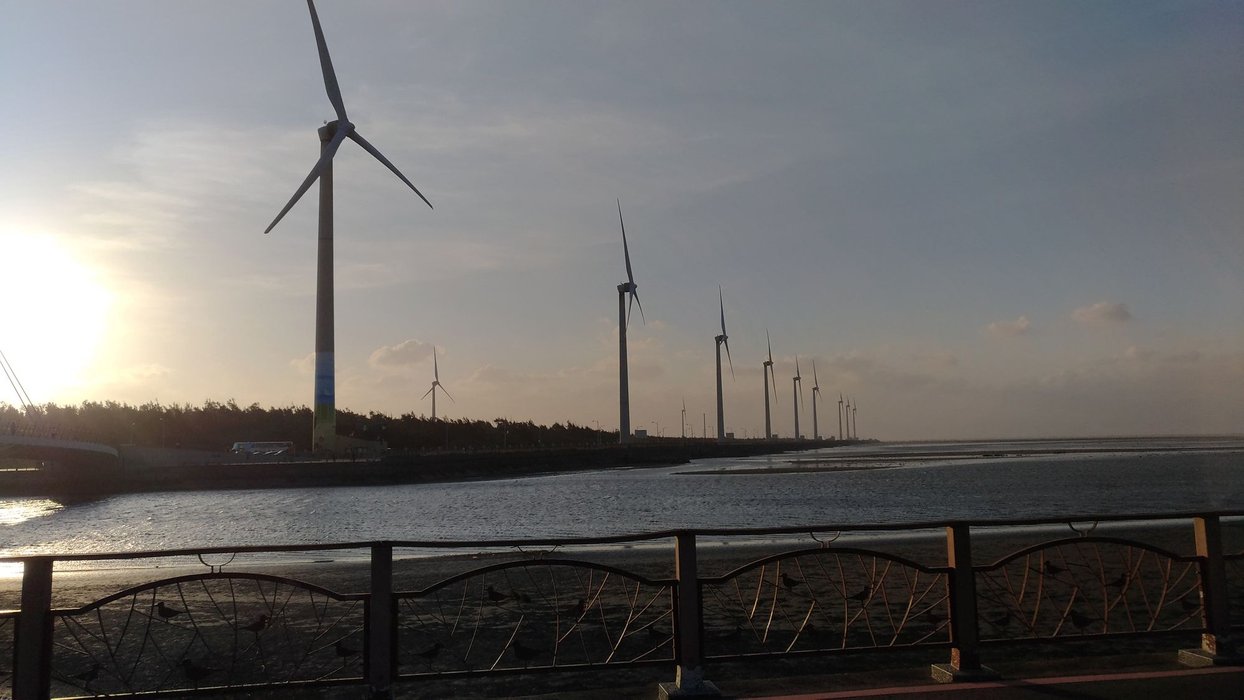 Gaomei Wetland in Taichung is the most famous place to watch the sunset in Taiwan. It is located on the west side of the island and about 45 minutes bus ride from the center of the city.
I love coming here every now and then and whenever I have visitors I always bring them here. The best time to come is late afternoon. As you get off the bus, you will see some wind turbines that stretch along the coast, that itself is a very nice scenery. Then as you walk a bit further along the promenade, you will get to a point with lots of people. This is the entrance to the walkway to take you out towards the sea.

This is quite a long walkway, but a lovely walk if it's not too busy. Normally over the weekends, Gaomei is packed with people as many locals like to bring their kids here to play in the wetland. That's why I normally prefer to come during weekdays as there are less people. But even then, I still have to try quite hard to take a photo that doesn't have too many people in it.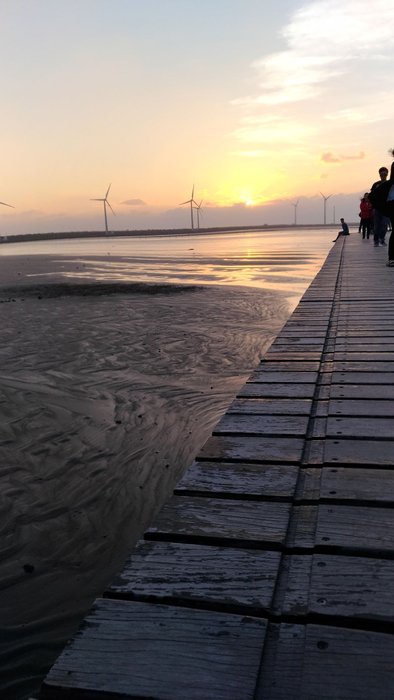 And now, let me show you the best view here, the sunset. I like to walk to the end of the walkway, and sit down, slowly watching the sun go down. Most people would have left by now especially if they have kids so they avoid the pitch dark. But I like to watch the sun disappear completely and enjoy the silence around me. If you ever have a chance to visit Taiwan, I would highly recommend you to come here.

---
Location information
● Gaomei Wetlands, Taiwan
---