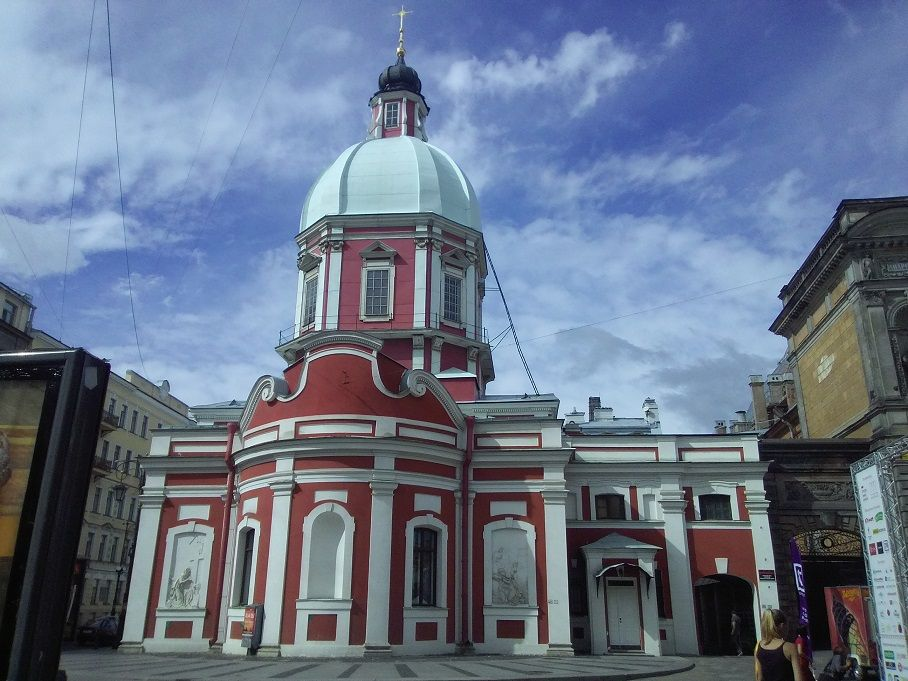 The history of the Panteleimon church originates from the chapel at the private shipyard on Fontanka. In place of the chapel in 1722 a wooden church was built.
In 1722, the solemn consecration of the church was held in the name of the holy martyr and healer Panteleimon, as well as the patron saint of seamen. Emperor Peter I planned the church as a temple-monument to the Russian fleet, which had by that time won two magnificent naval victories - at Gangut on July 27, 1714 and at Grengam on July 27, 1720.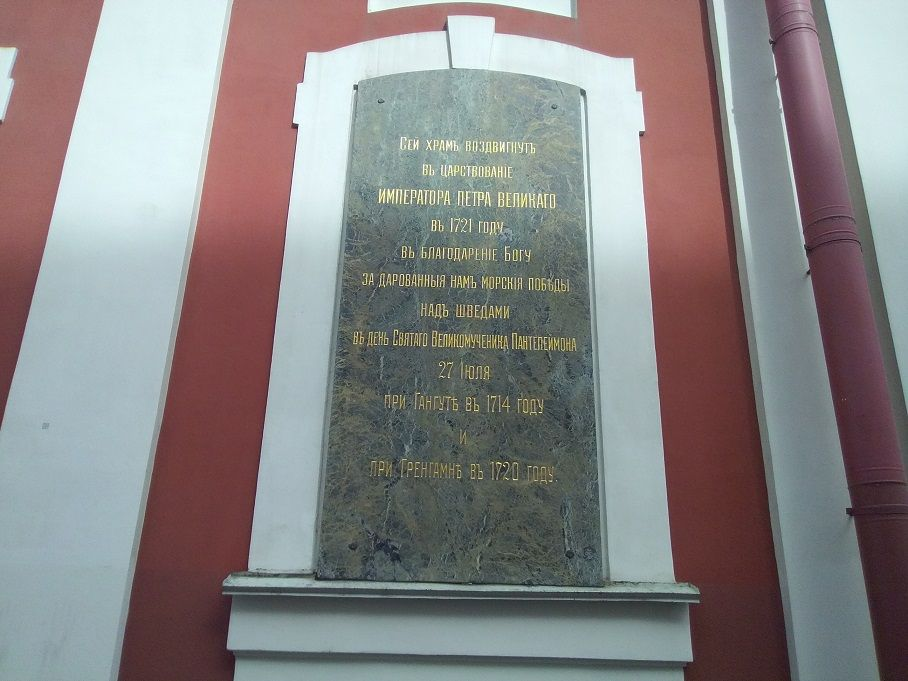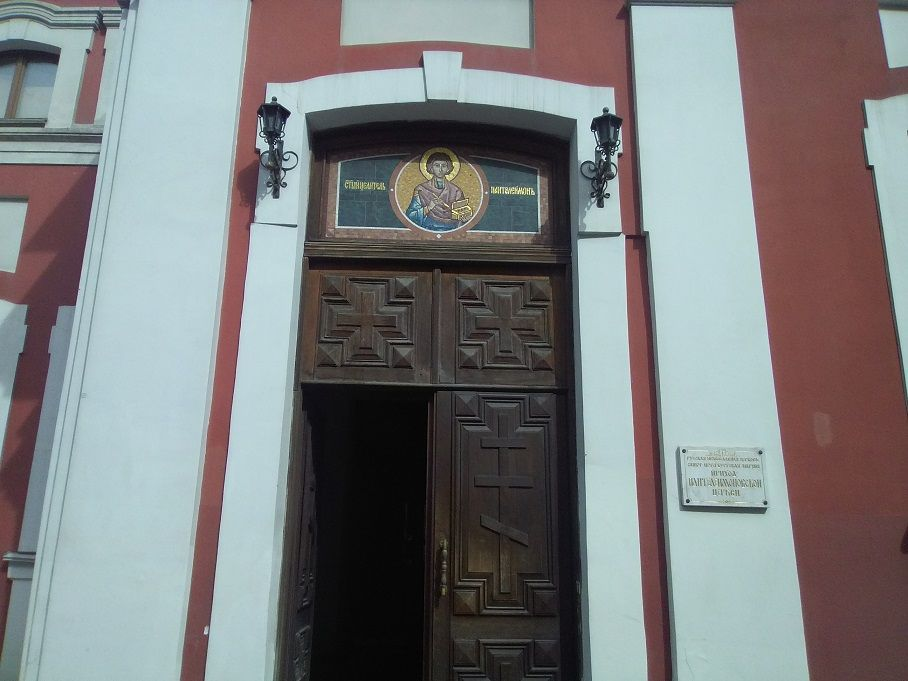 In the 30s of the XIX century the church was partially rebuilt by the architect V.I. Beretti.
In particular, several new extensions to the main building appeared, and changes were made to the interior interiors of the church. Marble bas-reliefs by sculptor A.V. Loganovskogo decorated the facade of the building.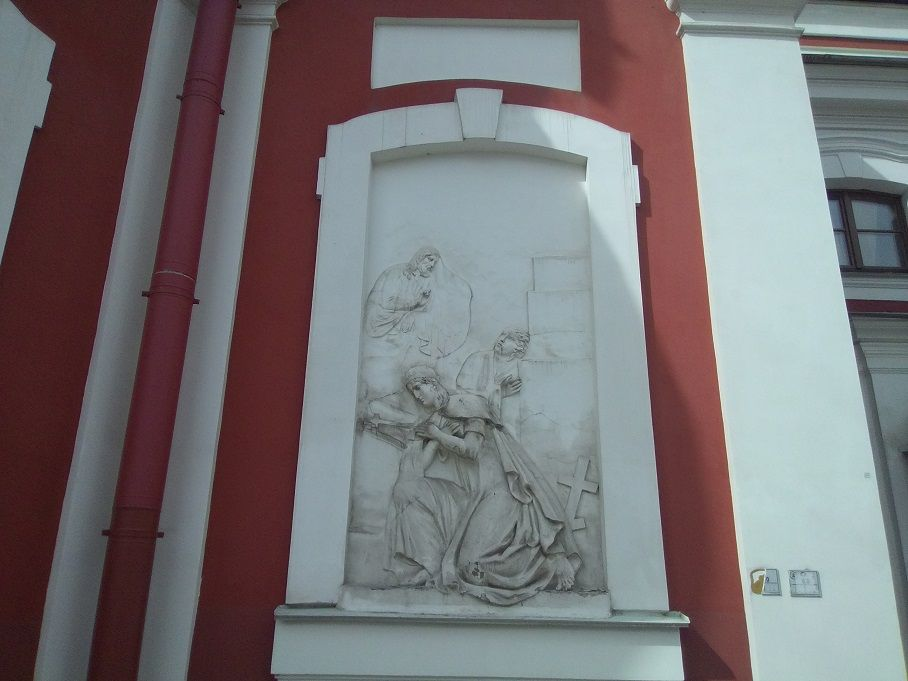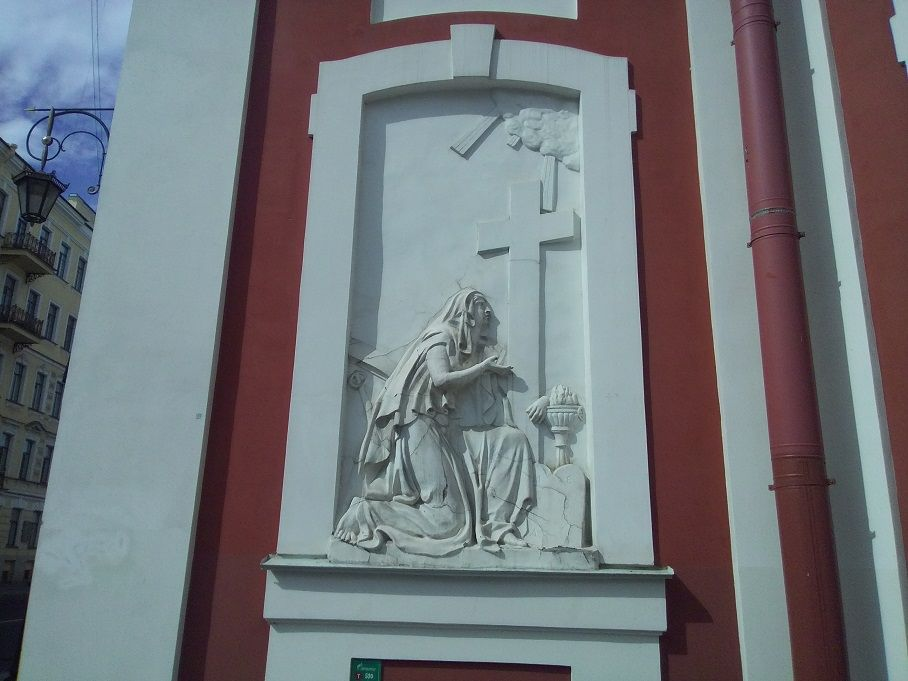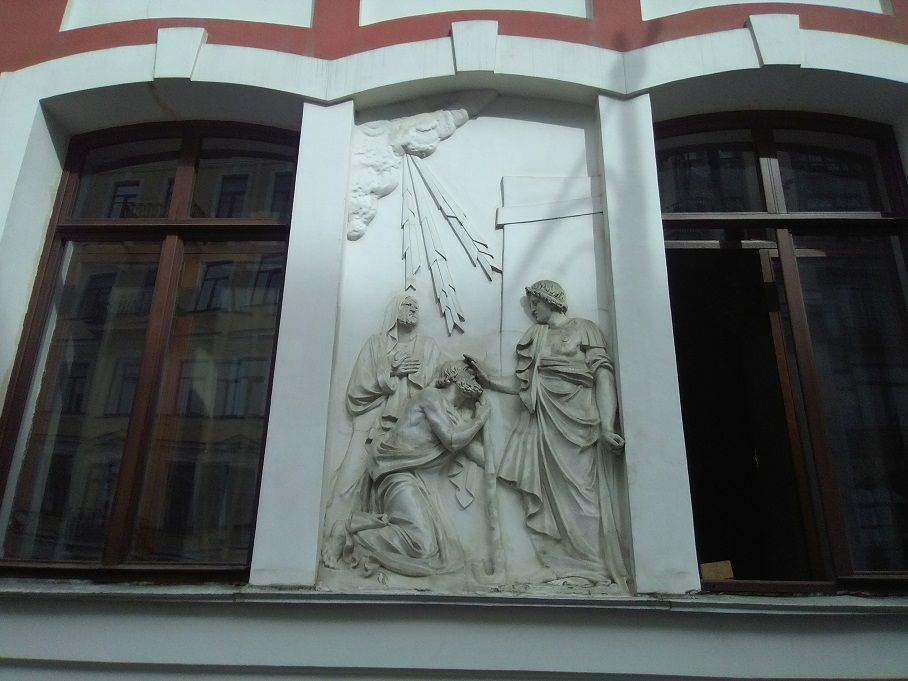 In 1935 the Panteleymonovskaya church was closed, and the building itself was used as a grain warehouse, then as a textile workshop. In the 50 years of the XX century, memorial plaques were restored.
In 1981, the building of the Panteleymon's Church housed a branch of the Museum of History of Leningrad "Gangut Glory".
Finally, in 1994 the building was transferred to the St. Petersburg diocese, restoration of church premises was carried out.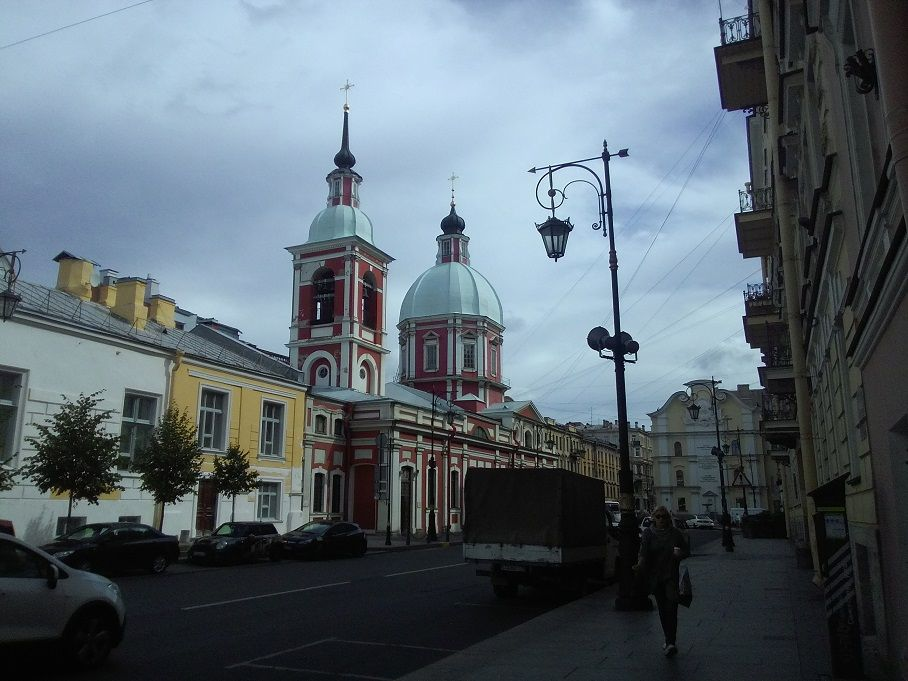 The architecture of the church is typical for the first half of the XVIII century: the pilasters of the Doric order on the facades, the figured beam front over the altar location, the high faceted dome on the octagonal drum and the bell tower with the spire.