Hello Steemian Friends,
We're back with another Throwback Thursday's! This a continuation from last week's post about Sam's weekend in Milan with his friends. Yes, with the last friendly games before the World Cup happening later today, we thought it was best to continue and finish off this football related post!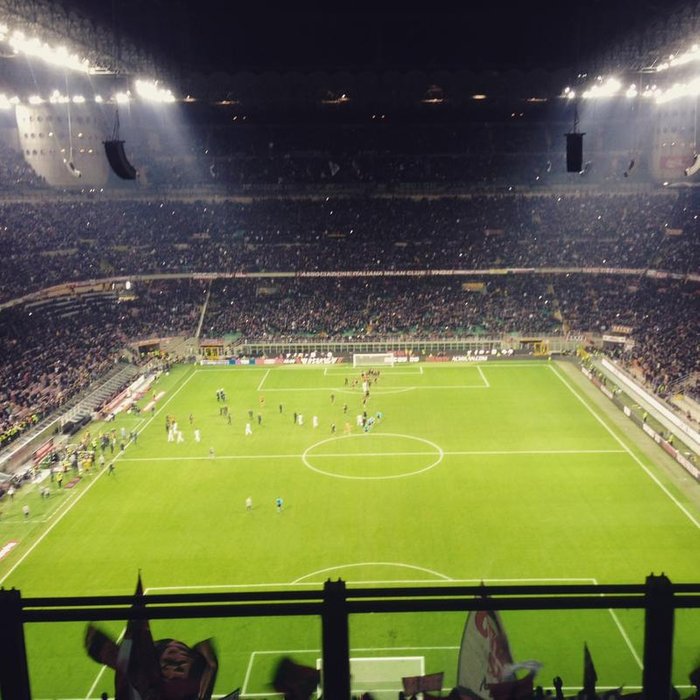 This Is What We Came For
Match Day
---
Despite the late night the night before, we all woke up early as Michael made it clear that he wanted to visit 'Casa Milan' (Home of Milan). This was a museum dedicated to AC Milan's successes and history in football. Did you know, that AC Milan was founded by two Englishmen: Alfred Edwards and Herbert Kilpin in 1899? The football club was called Milan Foot-ball and Cricket Club. They have since disbanded the cricket and concentrated on football. We wonder if Edwards and Kilpin would even dream that their football club would be 7 time European champions, 18 time champions of the Scudetto (Italian League aka Serie A) and 5 time winners of the Coppa Italia (Italian Cup like FA Cup for the English). Of course, we were all impressed with all the facts, stats and display of all the winners medals they had received. Yet, Sam was only interested in one fact. Can anyone guess what that might be, as a Liverpool supporter? Let him show you what was tucked away in a corner: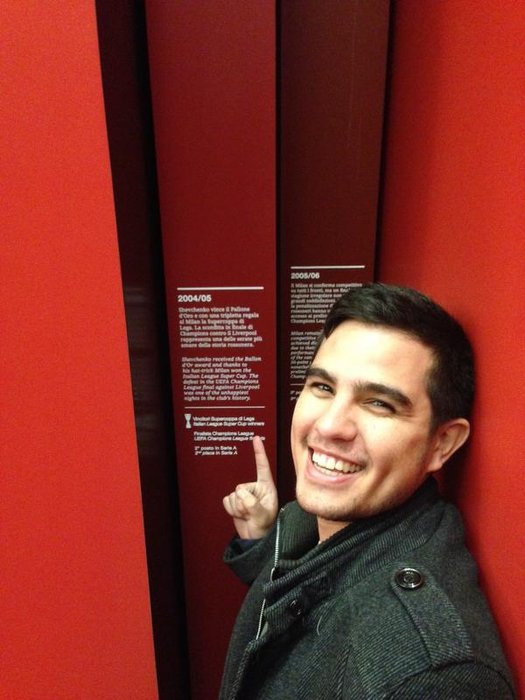 Sam Pointing Out Liverpool's Champions League Win In 2005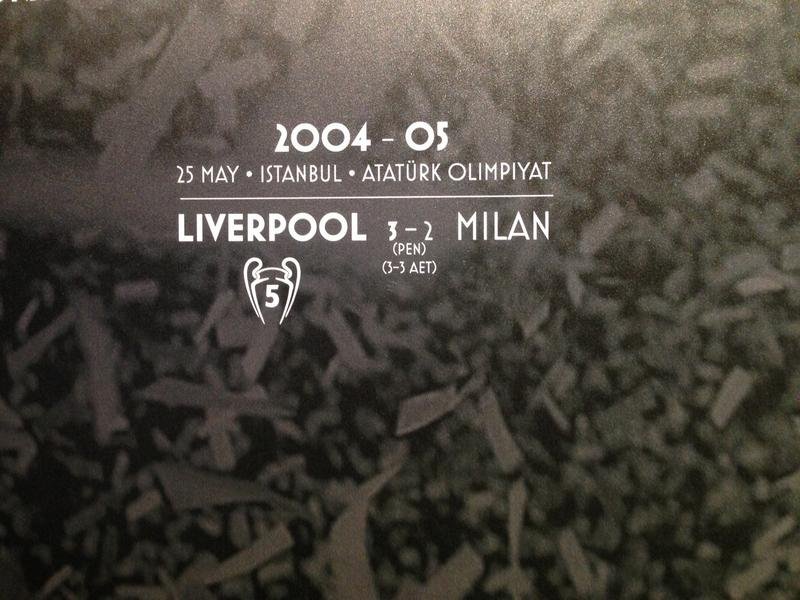 Close-up Of That Result! Best Night Ever - Full Of Emotions!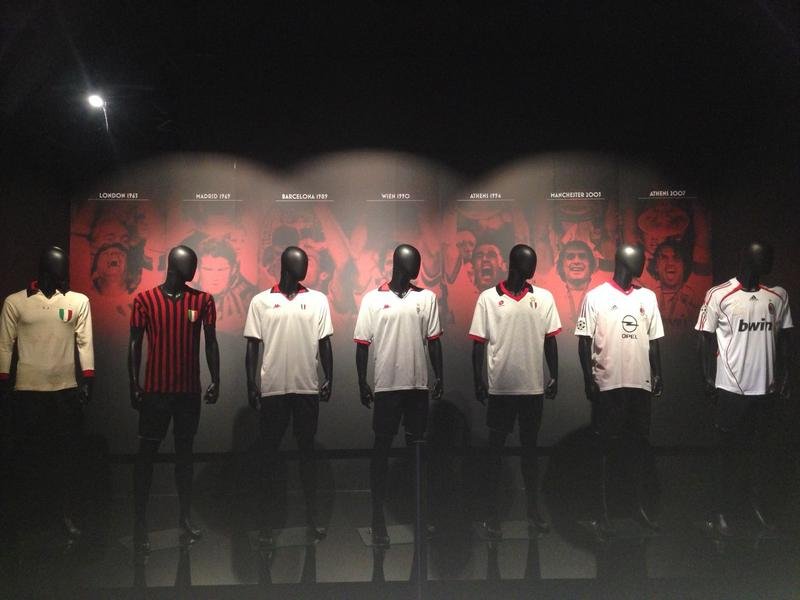 Milan's Jerseys For The Champions League Finals Over The Years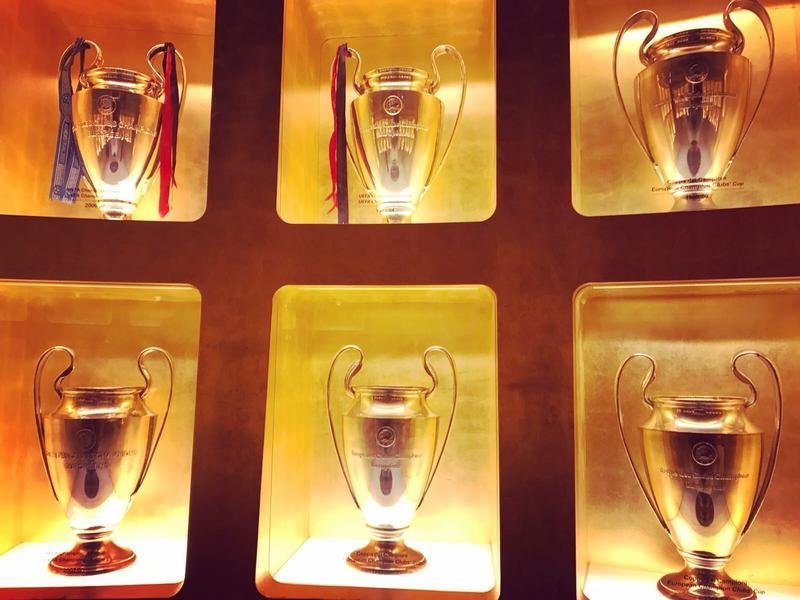 The 7 Champion League Trophies AC Milan Has Won - One Is Out Of The Picture
After spending the morning basking in the glory of this incredible football club, we were starting to get hungry and Mattia knew of a place in the city center near Duomo di Milano (Milan Cathedral). We knew Mattia found a great place to have a light snack for lunch as there were queues lining up to order from this place. Panzerotti Luini is a bakery/shop selling a savory turnover similar to a small calzone called panzerotto. The traditional panzerotto comes with a tomato and mozzarella filling, but this shop was selling an array of fillings even some sweet ones. Yes, we all got two Panzerotti just for safe measures as we did not want to queue again and to be honest, we wanted to test out a savory and a sweet one.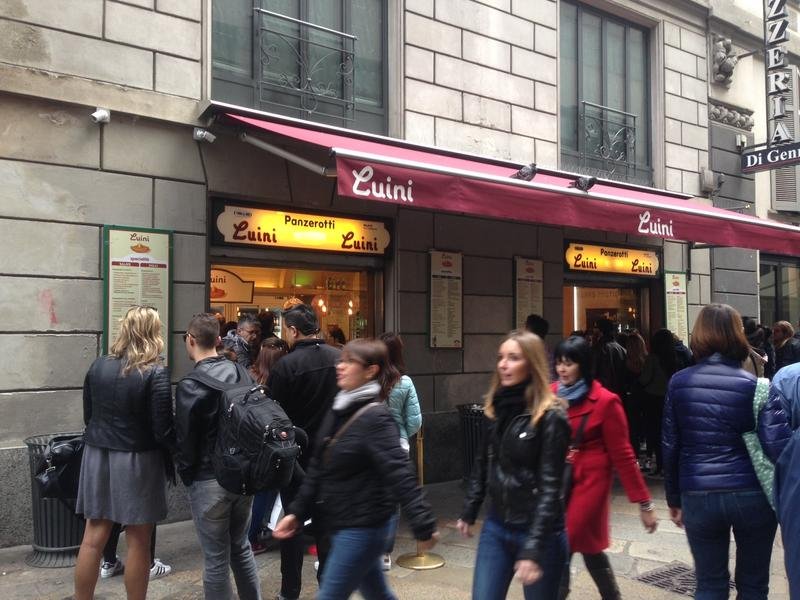 The Queue For Panzerotti Luini
After devouring our delicious panzerotti, we continued to walk around the city of Milan exploring the arcades of boutique, designer and well-known branded shops. It was a case of look and don't buy. Many of the tourists were doing the same, imagining if you had such luxuries of buying some of these items. Yet, most of these designer clothes and accessories look appealing, but at least for Sam, he felt they weren't practical enough to justify the value (we guess one can say that about crypto...each to their own, we guess).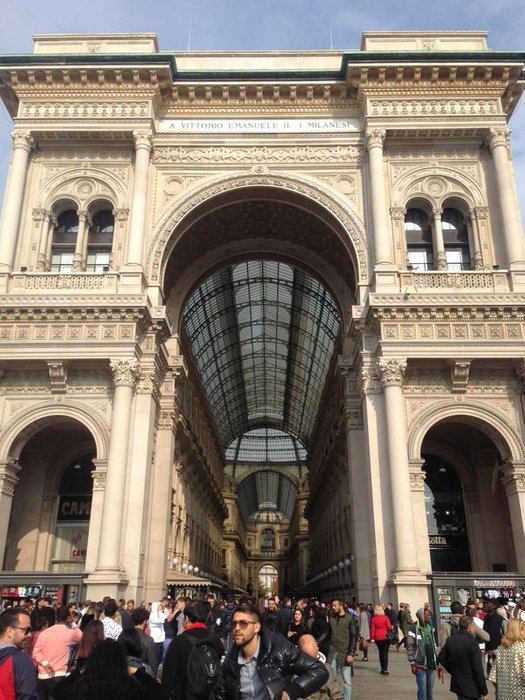 Entrance To Galleria Vittorio Emanuele II
After feeling up-scaled in Galleria Vittorio Emanuele II and queuing up to go into Duomo di Milano, only to realise the queue to get in will take forever, we made our way back to our Airbnb and started getting ready for the match. Everything had to be quick and systematic as we had one bathroom and five guys. Quick five minute showers to refresh ourselves and we all put on AC Milan shirts that were all borrowed from Michael. Yes, he gets the new jersey every year (sometimes two - home and away), so he had some spare shirts. With alcohol not allowed in the stadium, we drank sufficiently to get us in the mood, but not over the top to get us kicked out of the stadium before even entering. Michael wanted to get to the stadium at least two hours before to get in some more beers and a quick bite to eat (panini).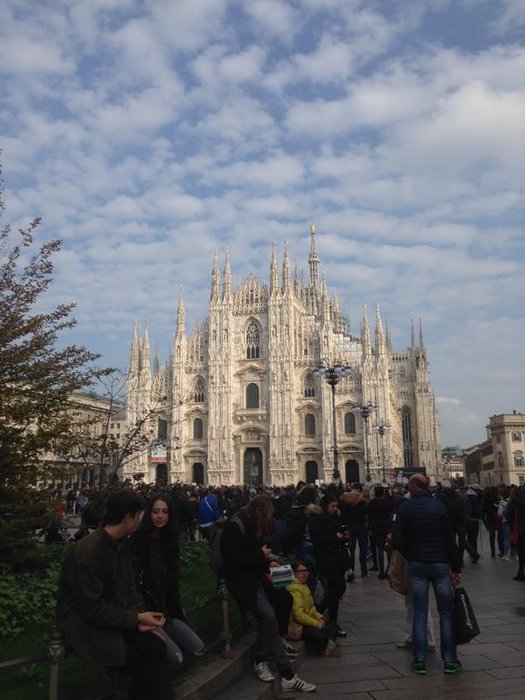 The Queue For Duomo di Milano
The Game
---
As we mentioned in our post last week, it doesn't get any bigger than the AC Milan - Juventus game, okay, maybe the Rome (Roma - Lazio) or Milan (AC Milan - Inter) derby, but this encounter has history as although Juventus is the most successful team in Italian football, Milan is second best (quite far behind now in terms of titles), yet they have more success in the European competition (Champions League).
As Sam's friend Michael puts it: "You support Juventus if you want the glory all the time, you support AC Milan if you want the real emotions of football". Being a Liverpool fan, we can agree and relate.
Michael brought the tickets from the secondary ticketing site - Viagogo and we got seats in the top tier behind the goal for 40 euros each and although the tickets were valid, we had people sitting in our seats. That was the only spoiler for the whole experience. We sat on the stairs as many others did too! We could do a match report about this match, but that is not really our thing. Let's just say after many matches and years of Juventus wins or draws with AC Milan, this time around and lucky for us to be there and witness an AC Milan win!!! The match was very close and Juventus actually did score, only for it to be ruled offside. In the second half, on the sixty-fifth minute, the 18 year old Manuel Locatelli smashed the ball to hit underneath the crossbar into the goal! The San Siro stadium erupted into a big cheer! The score stayed the same right until the final whistle!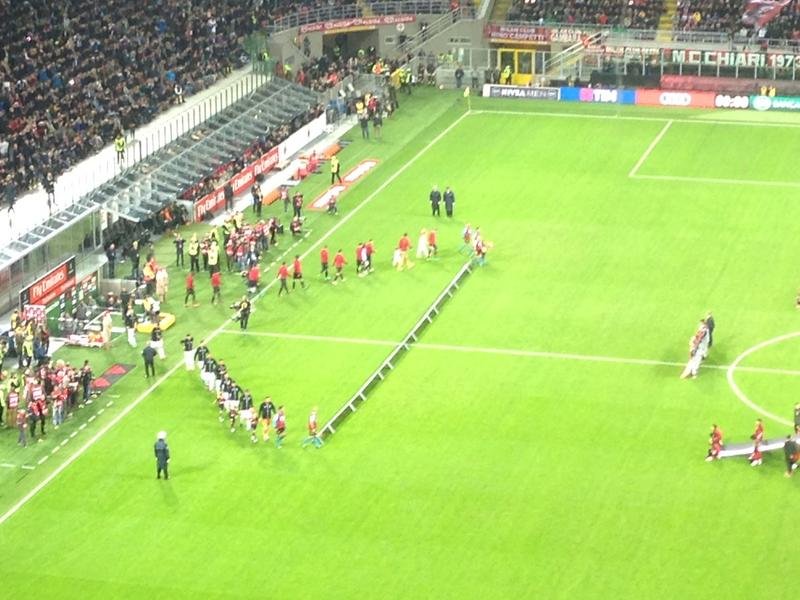 The Game Is Just About To Start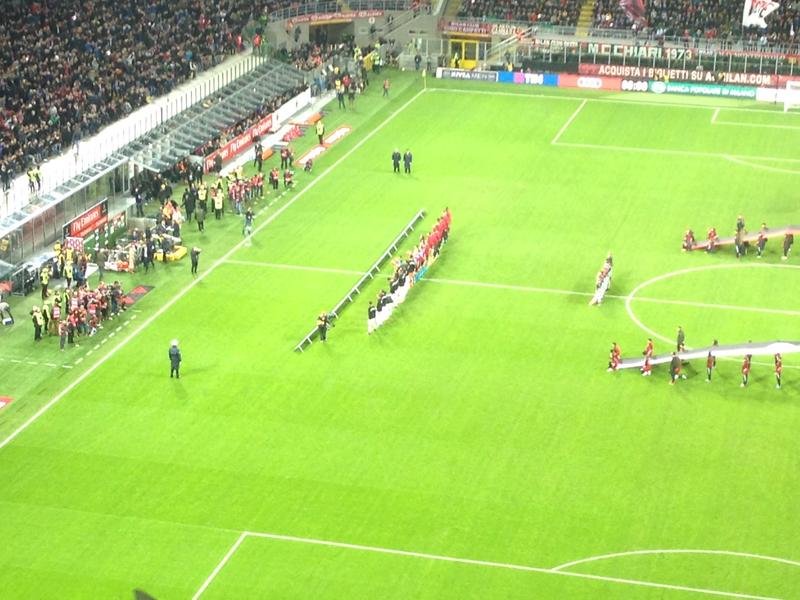 The Lineup
Final Thoughts
---
It was such a great feeling being in a historical stadium to witness a classic game! Sam came for the experience, but left with many great memories. It was the combination of a country he loves to visit time and time again, being around truly great friends and for the love of everything we did - eating delicious Italian food, drinking beers, exploring a new city and watching a beloved sport! When everything comes together, the only thing that could spoil it is missing your flight back...which almost happened, but karma was on Sam's side that weekend and he will forever be grateful.
---
All Photos Are Taken And Rights Are Reserved By @travelling-two. Taken With An iPhone 5
---
Stay Classy Steemians!
Throwback Thursday's is a post written by the @travelling-two every Thursday to inform their followers and readers about their previous travel experiences.
Thank you for taking the time to read our post. If you really like our content, please follow us as we post regularly with different topics from Monday to Friday (with some exceptions at the weekends). How about your followers? Would they like this post? If so, please resteem it! Finally, if you are generous, please give us an Upvote! We thank you in advance! Lots of love / @travelling-two
For Wanderlusters in Thailand, please come and say 'Hi' in our Discord Server
For support with Thai written content, please click the banner below and engage with the Thai community