Hello Steemian Friends,
It does seem like ages since we wrote our last blog post, but it's only been five days, yet a week for a #travelfeed related post. Sam has been hit with the World Cup fever and has actively been participating in @dlive's World Cup 2018 campaign. So, our account has temporarily turned into a World Cup vlog (hehehe). However, we do not want to stray away from our friends and followers in the travel world. Yes, we realised talking about sports can bore most of us (Becca included). So, are we fully back talking about travel? Well, not quite, at least for this post. This post is still World Cup related, but with a twist. This post is for the @travelfeed's #tfcup contest. The contest asks travel writers to write about their travel stories from the countries featured in this year's World Cup. However, one should be writing travel posts about countries they think will win the World Cup to stand the chance of winning 10 SBDs, if the country they write about wins AND your post about that country is of HIGH QUALITY. There are also prizes for countries that come in 2nd, 3rd and 4th place. So, you better start writing your travel posts from your trips to Spain, Germany, Brazil, France, Belgium or Saudi Arabia! They all have a chance, okay, maybe not the last one!
Routing For Portugal
---
As many of you might know already, Becca is English, however she was born and raised in Portugal (close to the Spanish border). When Sam asked her who she will be routing for, she first said "Football" and Sam agreed. Football is always the winner! Yet, when he seriously asked her, she said "Without a doubt, Portugal". Despite having English parents, growing up and being apart of the Portuguese system has naturally made her Portuguese. In a sense, Sam could relate as a part of him embraces the Italian culture; having lived there as a teenager.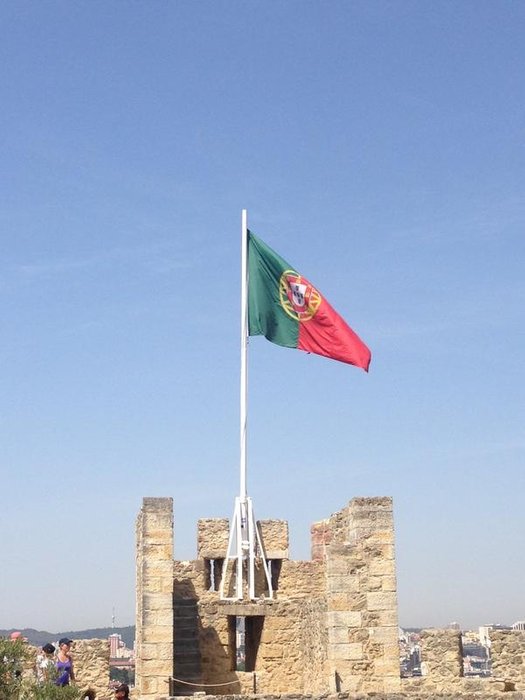 Portuguese flag from Castelo de S. Jorge
Sam has been to Portugal three times already and will be going again at the end of August. There is no question about it that he will be visiting this beautiful country for many more times! There are more similarities than differences between Portuguese and Italian cultures, so Sam felt at ease and at home every time he comes back. Whether it's walking up the hilly streets in Lisbon to capture glimpses of architectural masterpieces every where or basking in the openness and the stunning scenery of the Alentejo countryside. There is something that will amaze you. This is only a part of what Portugal has to offer! We haven't been north and it's been awhile since Becca was sunbathing in the southern beaches of Portugal. Oh...and how can we forget the food?!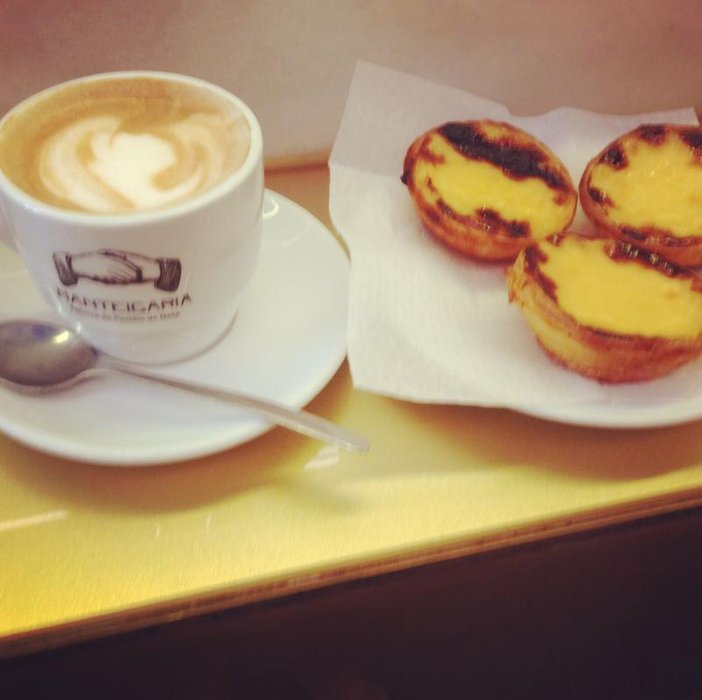 Pasteis de Nata and cafe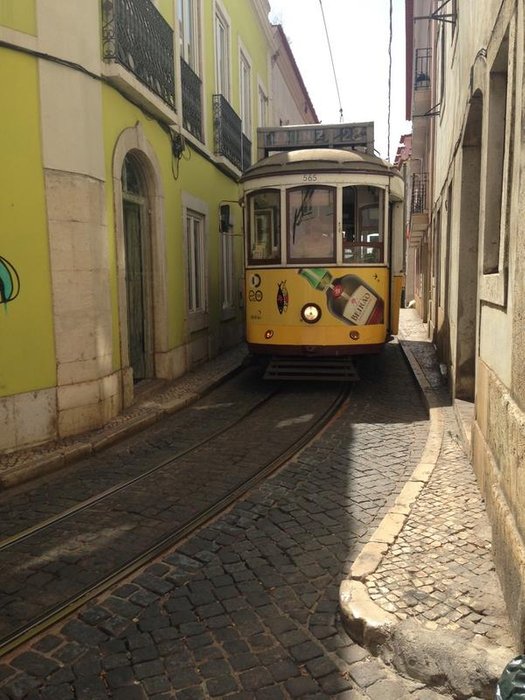 Trams that go up and down the hills in Lisbon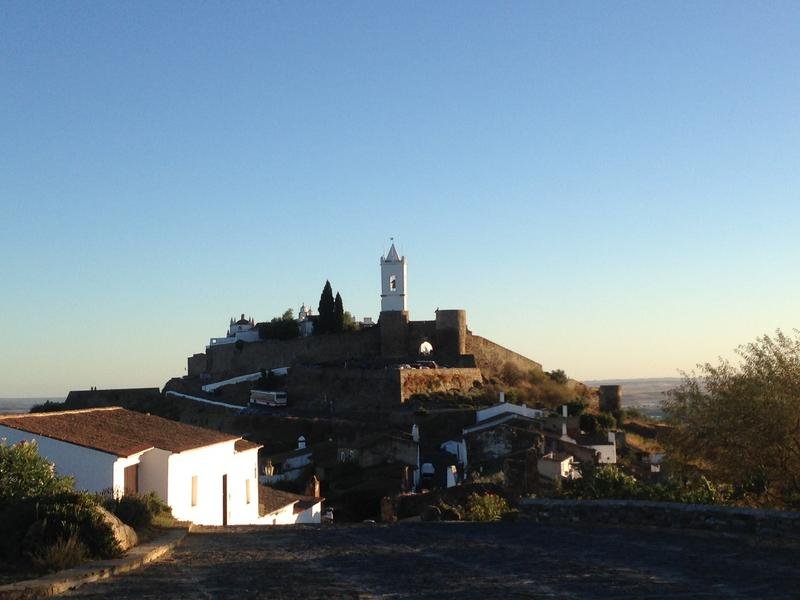 View of Monsaraz in the Alentejo region
Becca is excited that she will be back home in two weeks' or so after spending some time in England for a family reunion and wedding. To be back in the Portugal in the summer, where everyone has a smile on their face, the weather is hot, but not humid (like Thailand) and where the food and wine keeps flowing. But, what is the only thing that can top it all off? Cristiano Ronaldo and the Portuguese football team bringing the World Cup trophy to Portugal for the first time! The parties will be endless and we guess shops and restaurants can save on the wine and offer this instead: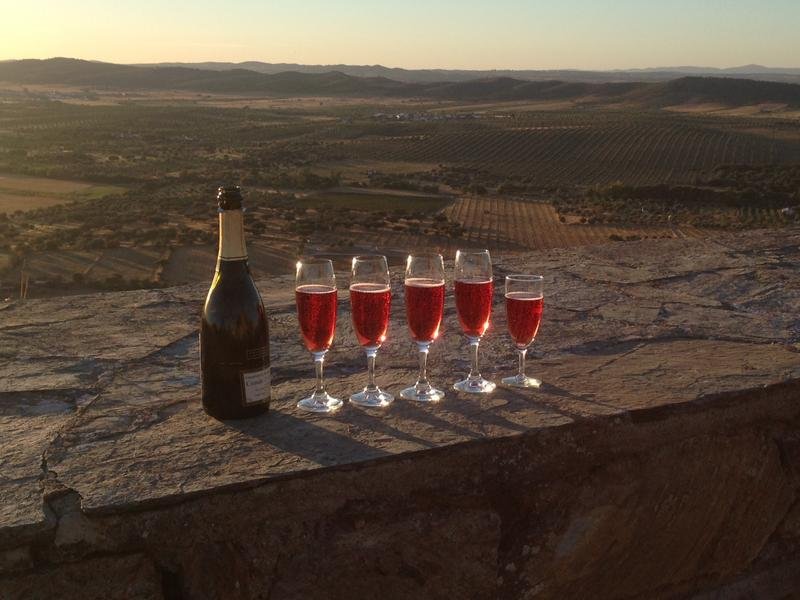 Some bubbly to celebrate? We hope so!
If you're still not convince about Portugal winning the World Cup, maybe this will help. We're not the only ones supporting Portugal...
---
Stay Classy Steemians!
Thank you for taking the time to read our post. If you really like our content, please follow us as we post regularly with different topics from Monday to Friday (with some exceptions at the weekends). How about your followers? Would they like this post? If so, please resteem it! Finally, if you are generous, please give us an Upvote! We thank you in advance! Lots of love / @travelling-two
For Wanderlusters in Thailand, please come and say 'Hi' in our Discord Server
For support with Thai written content, please click the banner below and engage with the Thai community