Hello Steemian Friends!
It's Becca here today! Hope everyone is well and has had a good week so far. Is it just me or is this week going by so slowly?! I can't believe it is still Wednesday. Well I'm not complaining, maybe this way I feel like I am getting more things done in a day!
Anyway, today is another Wild Wednesday's post, and I actually don't have anything planned to write about for the post, so I am going to see how this goes and where this writing takes me. What memories or what things pop into my head as I write thinking about Wild Wednesday's?! I am at the moment sitting at home, Sam has gone to see his beloved 1st love - Football - with his brother. The local team is playing and they are of course season ticket holders so off they went. Leaving me here to think and have some piece and quiet for this post. Absolute bliss!! Sssshhh.... don't tell Sam I said that!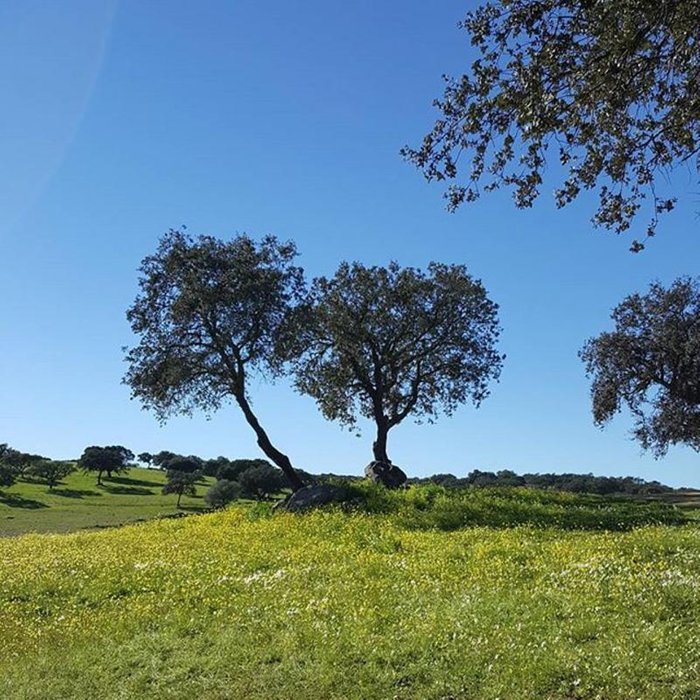 Dreaming about this moment captured in the fields at home
I have recently been thinking a lot about the future, both the near future as well as the future future! I don't like planning too much far in advance as you never know what might happen between now then and plans change all the time. But I have been thinking about the next few months, I will be going home home (Portugal) for a while and I am really looking forward to getting back in touch with the nature and the wildness of the countryside which is just on my doorstep. That is something I truly miss here in Bangkok. I can't say that I have countryside just outside our front gate, we have to drive at least 15 minutes to get anywhere "countryside-ish", although I am very grateful that we have a small lake at the bottom of our road which we often walk to watch the sunset and have sundowners.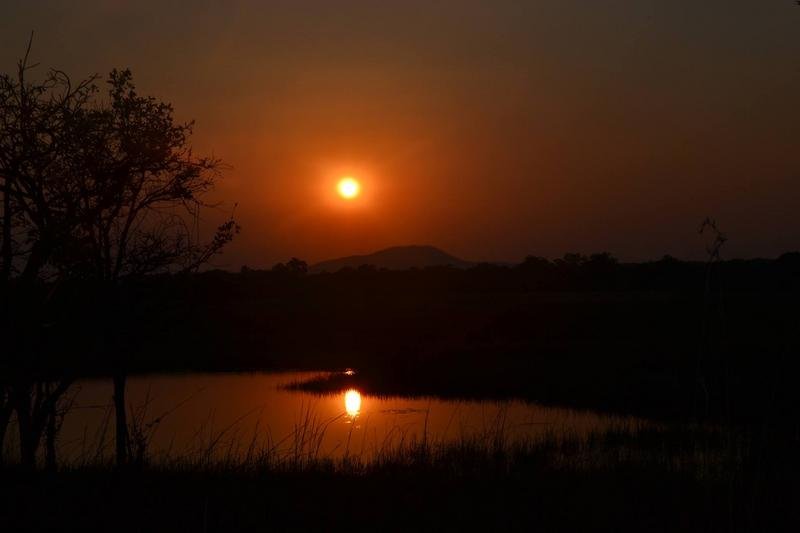 Sundonwers spot near the lake
The Alentejo
---
The Alentejo is where I am from! It is a beautiful corner of the world that has and will always hold a special place in my heart. It is where I was born, grew up, and lived. Up until about 3 or 4 years ago I had never really experienced life in the city. I have always been in some form of countryside or in areas that have not quite got that big as a city yet, such as Gloucestershire and Bournemouth in the UK.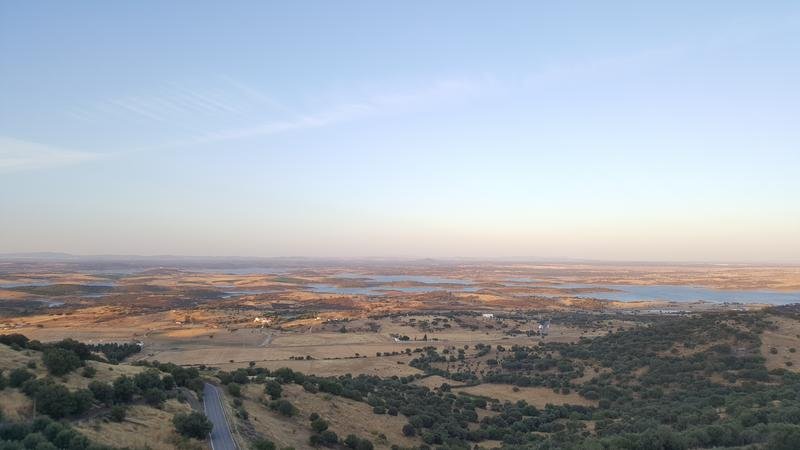 One small big corner of the world
The Alentejo, which in Portuguese literally means "beyond" (Alem) the river Tagus (Tejo), is the largest region of Portugal, covering a third of the Country. It is a massive area. In the dry summer months the fields turn into golden plains, dotted with rolling hills that are divided by many green vineyards ready for the picking come August/September and by many fields of olive trees. The people from this area are very chilled out, it is often a joke between the people from Lisbon and the people from the Alentejo that they are so chilled out and "watch life go by slowly while sitting under the shade of an olive or cork tree tending to their sheep or goats". But it is true, I cannot describe in words how incredibly melancholic it is to be there in the middle of it all, in the middle of all the countryside. The dams, lakes and rivers are visited by both locals and tourists (Portuguese as well as foreigners) all summer long, looking to escape the summer heat. Come October time, the heat is starting to fall and the farmers start planning to pick the next harvest, picking olives. We have some olive trees in our home which we pick almost every year.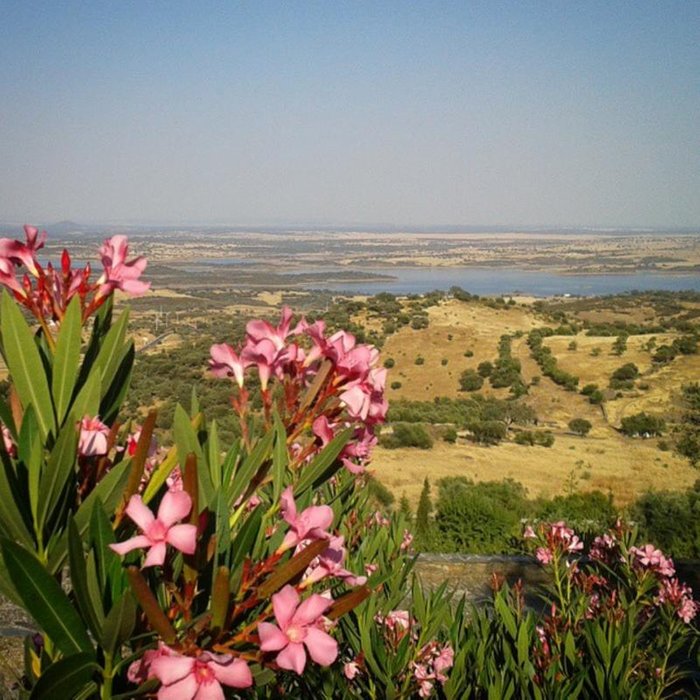 Summer time in the Alentejo. The sun rolling over the golden hills in the distance
The Alentejo is dotted with white-washed villages, of which some are surrounded by medieval castles.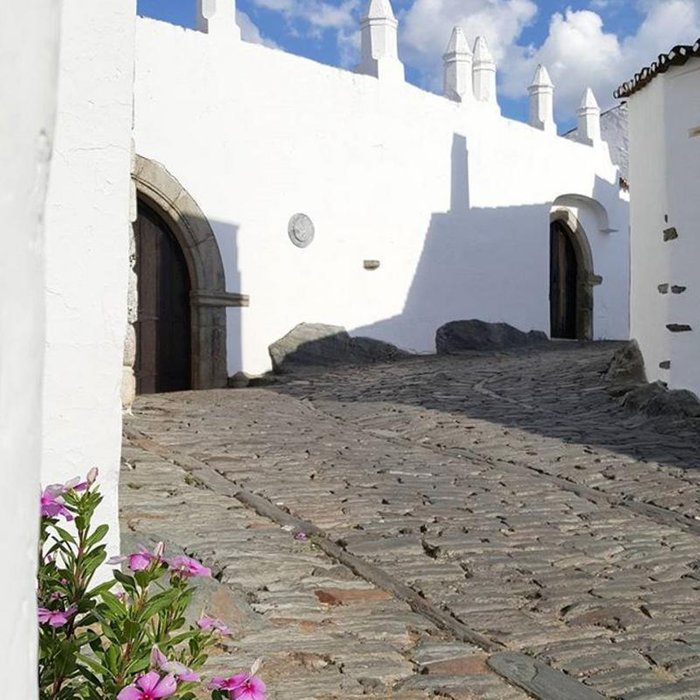 The streets within the walls of the Castelo de Monsaraz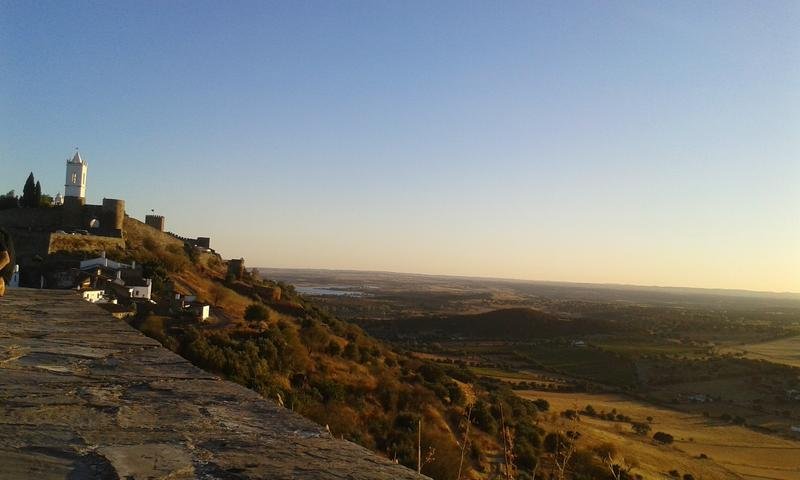 Castelo de Monsaraz and the land under it's protection
Over the rolling hills, come Spring, is like walking through a fairy tale in my mind! Everything turns green and the sun shines on the water like glitter. The flowers and plants that come to mind right now are beautiful, yellow flowers, purple ones, white ones, blue ones, feathery ones, rubbery ones .... I can't list them all and I cannot remember the names of them all, but fields and fields of them roll over with the hills like a giant's picnic rug. And this is of course when you also start to see more little creepy-crawlies and bugs around. And one my favourite part of Spring used to always be: seeing all the tadpoles turn into minuscule frogs (I know, weird)!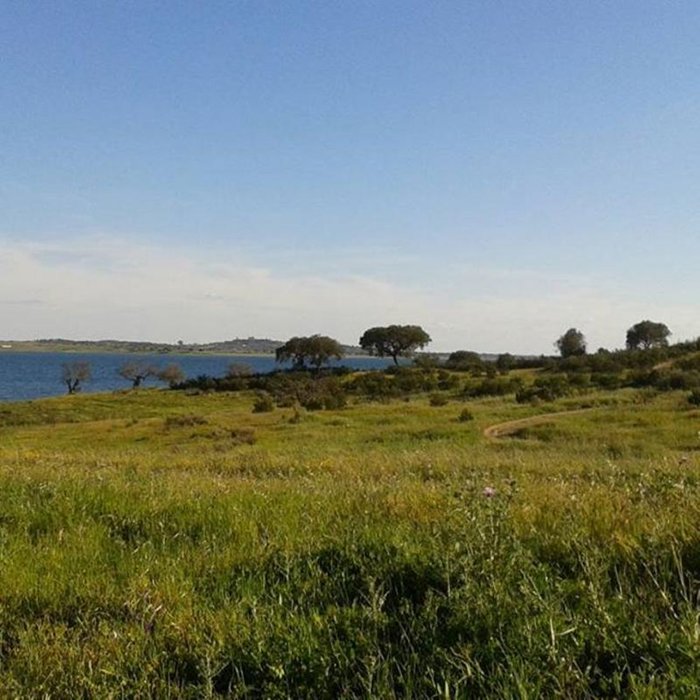 The fields turn green, dotted with the colours of many flowers in Spring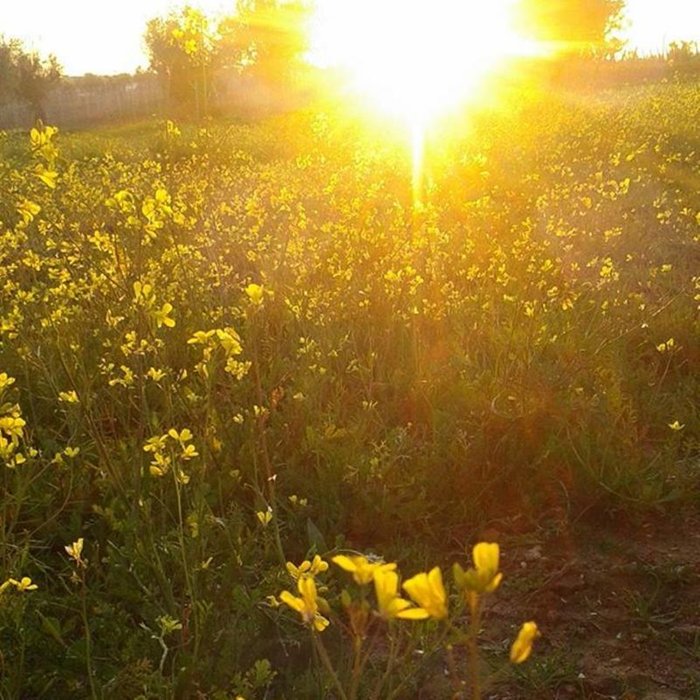 Sunshine and yellow flowers
Sorry if I have gone a bit too long with this story. I guess I am starting to miss my home and countryside that comes with it, it is definitely something I am looking forward to seeing again soon and something I will definitely cherish forever. Maybe I have inspired some of you to have a visit sometime!?
Until next time!
Stay Classy Steemians!
---
Wild Wednesday's is a post written by the @travelling-two every Wednesday to inform their followers and readers about nature and conservation.
Thank you for taking the time to read our post. If you really like our content, please follow us as we post regularly with different topics from Monday to Friday (with some exceptions at the weekends). How about your followers? Would they like this post? If so, please resteem it! Finally, if you are generous, please give us an Upvote! We thank you in advance! Lots of love / @travelling-two
---
For Wanderlusters in Thailand, please come and say 'Hi' in our Discord Server
For support with Thai written content, please click the banner below and engage with the Thai community