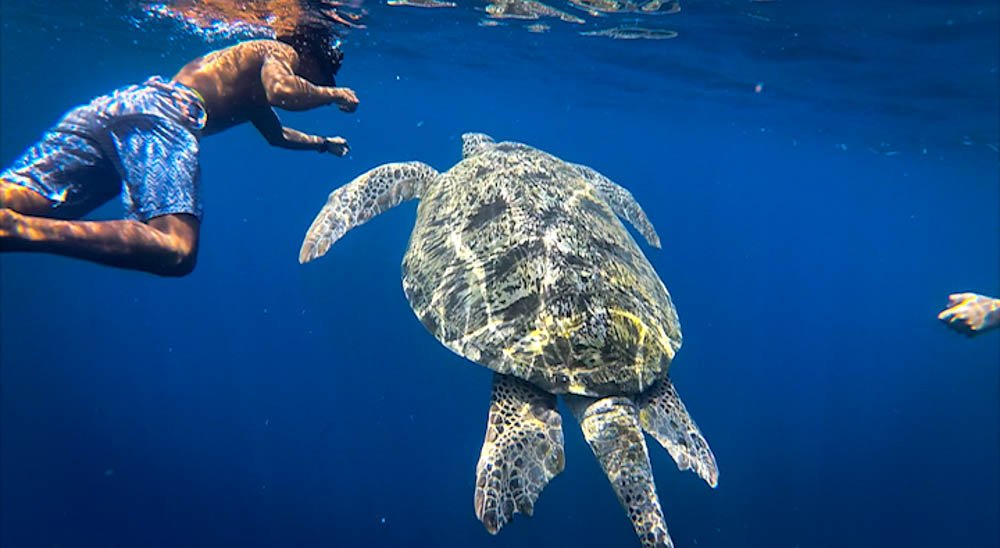 I spent some time on Gili Trawangan which is about a 2 and a half our boat ride from Bali in Indonesia.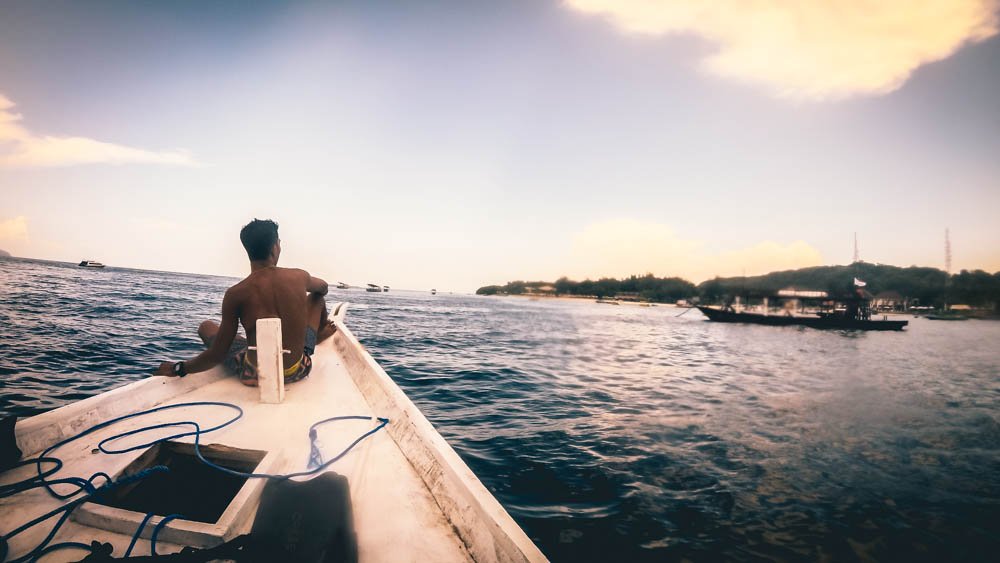 While we were on the island there was lots of places offering snorkel adventures to swim with the turtle and see the sunken statues, I shopped around to get the best price and one place said they would do it for 100K rupee each which works out to be $10 Australian GAME ON! There was 8 of us so it worked out to be about $80 Australian all up, we loaded the esky with Bin tang beer and boarded our private boat.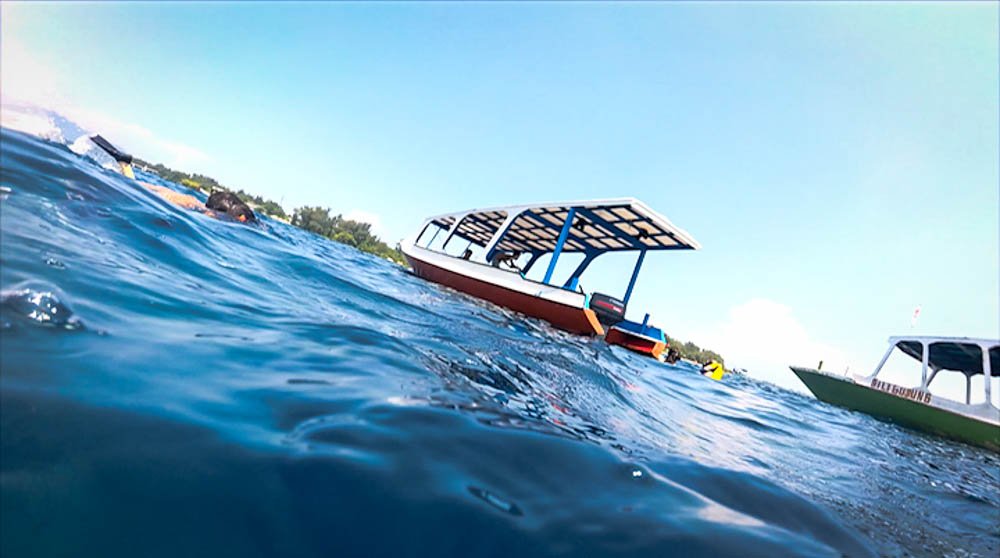 Now I'm not going to lie, we had a couple of drinks the night before. Now when I say a couple, it was 2 for 1 cocktails all night.... So we all were definitely washed up in the morning.
Not only us, but our boat crew who I presume where all under the age of 17, were also pretty hangover haha
As we set off we get about 150 meters offshore, the engine bolts come loose and the guys nearly drop the motor into the ocean hahaha.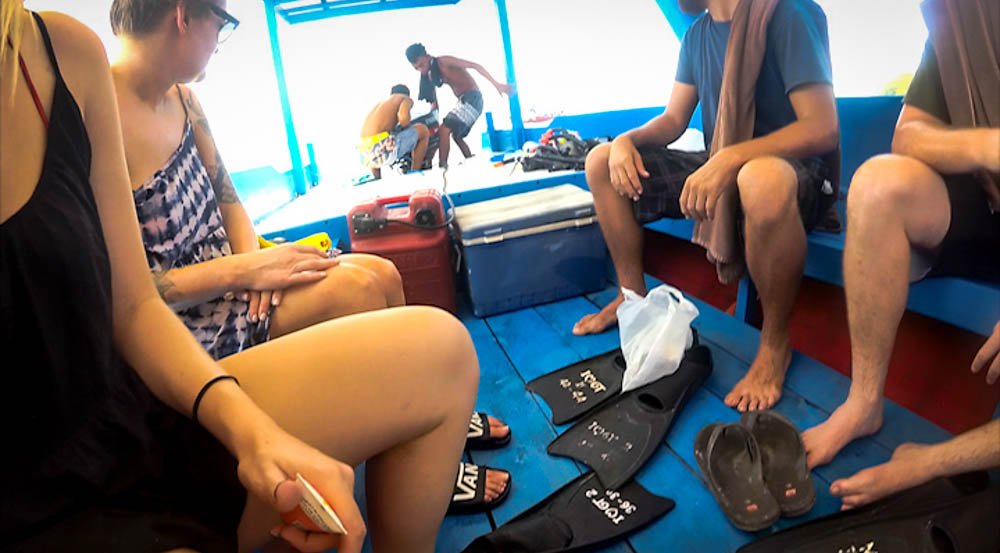 While they were trying to mount the engine back on, the only thing we could do was crack open a Bin Tang and drink our way out of this.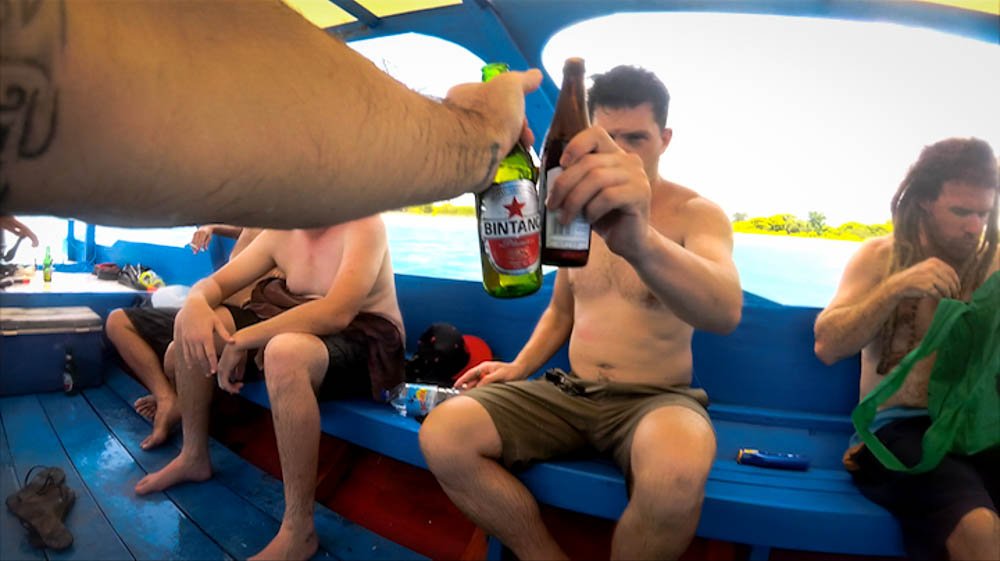 A great feature of the boat was the glass bottom in the middle.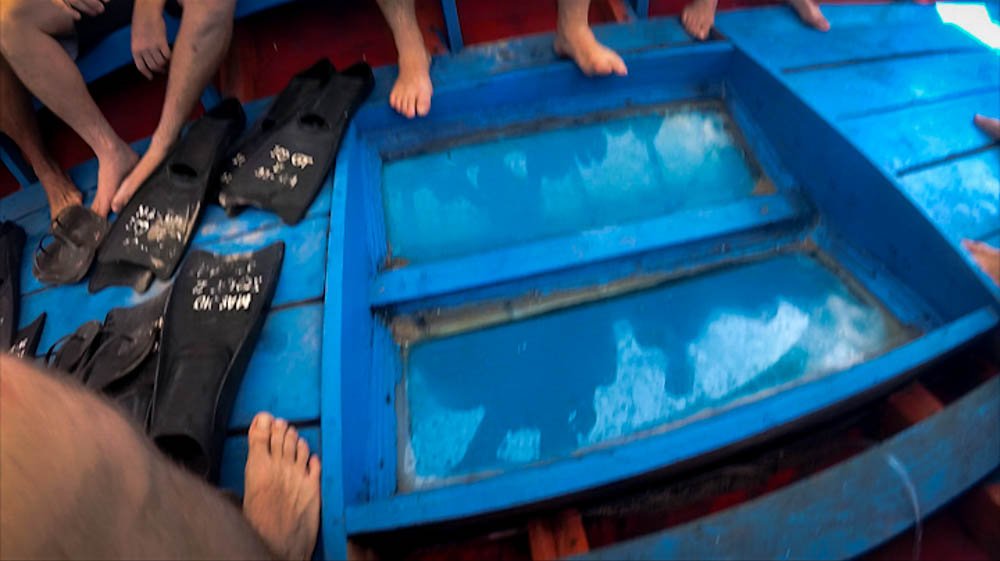 While the boat crew were trying to get the motor running again it seemed they flooded the motor so Brad had to give them a hand to get it running again.
The motor kicked over and we were back on the sea to the first stop to swim with TURTLES !!!!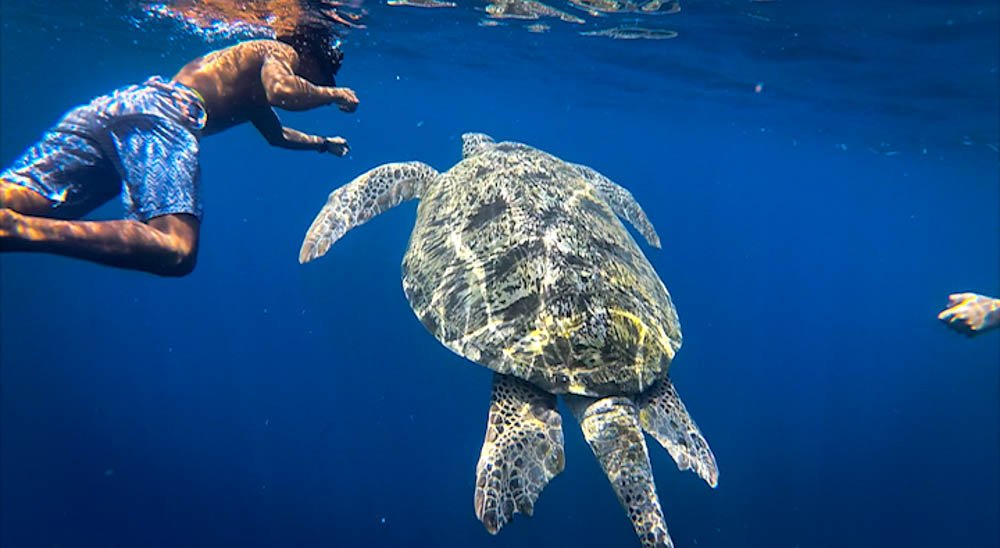 We seen this turtle poke his head out of the water so we stopped the boat and put on our snorkeling gear and jumped in the ocean to follow this guy.
It was so amazing to see this HUGE turtle just swimming around so gracefully in the ocean.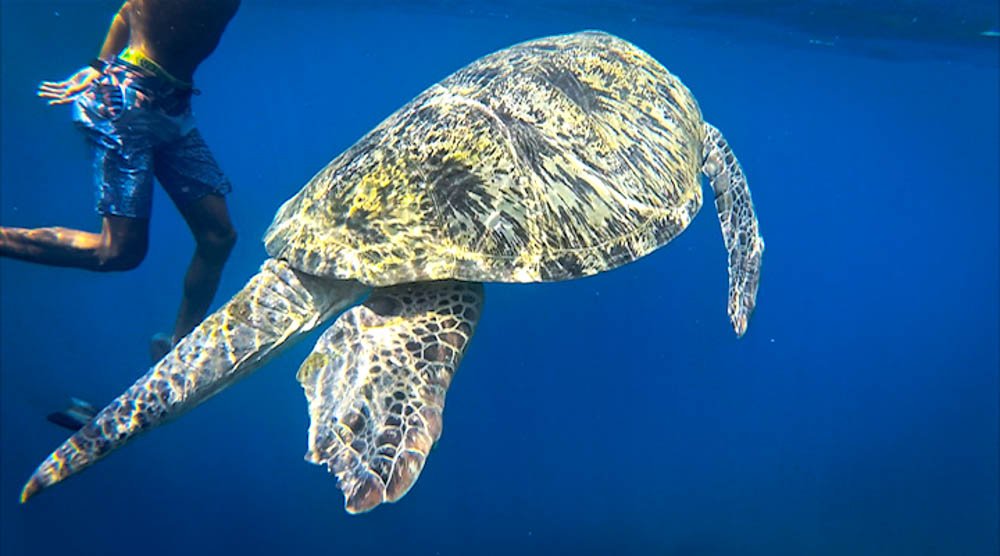 Swimming around we found this shell on the ocean floor which was home to a crab inside :)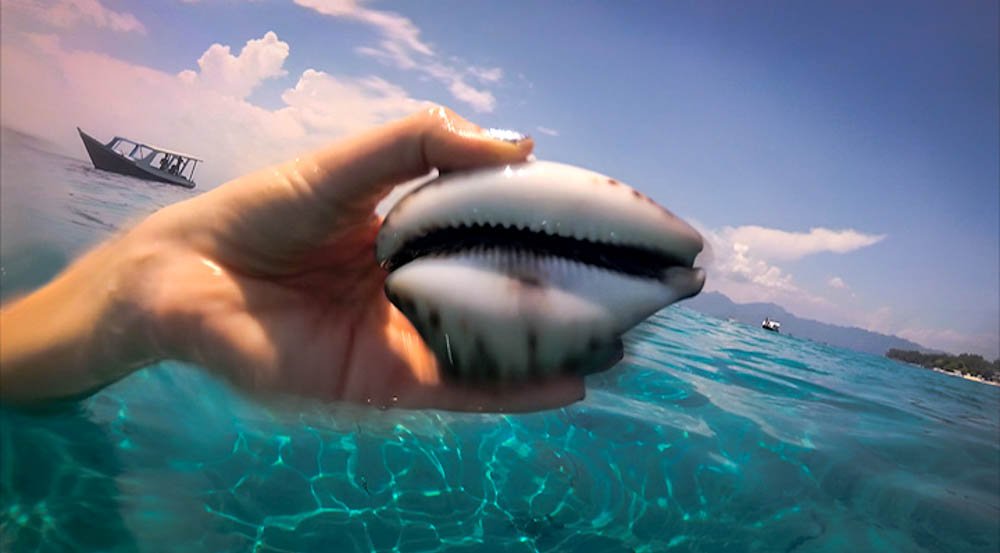 Swimming closer to the shore line I spotted another turtle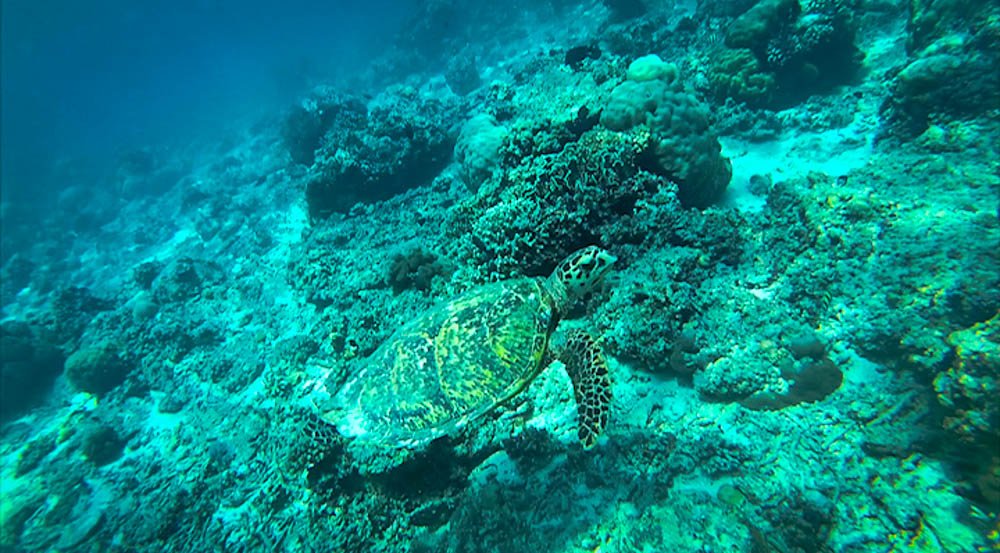 I followed this guy for a while and dove down to get a better look at him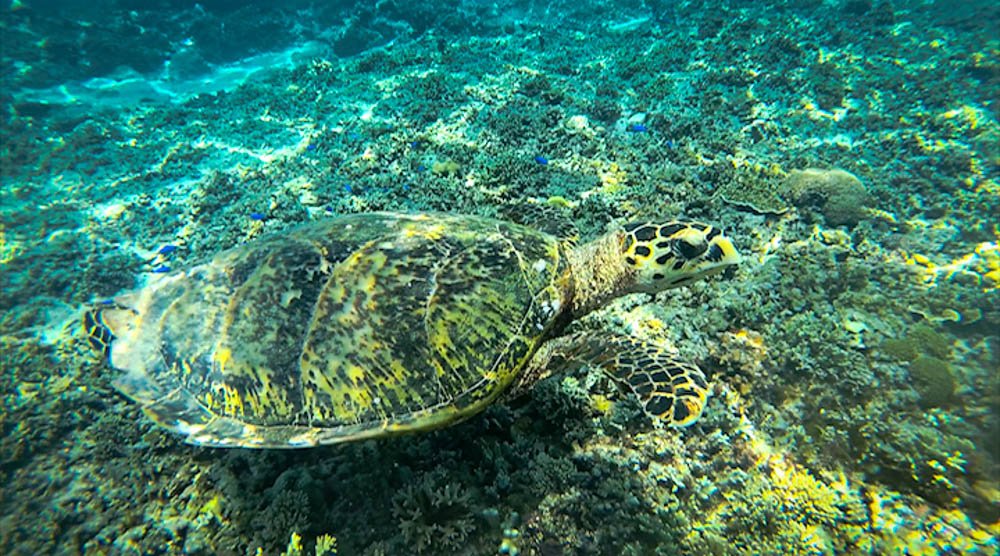 He was curious of me as I swam alongside with him until I couldn't hold my breath any more, He then surfaced as well for more air.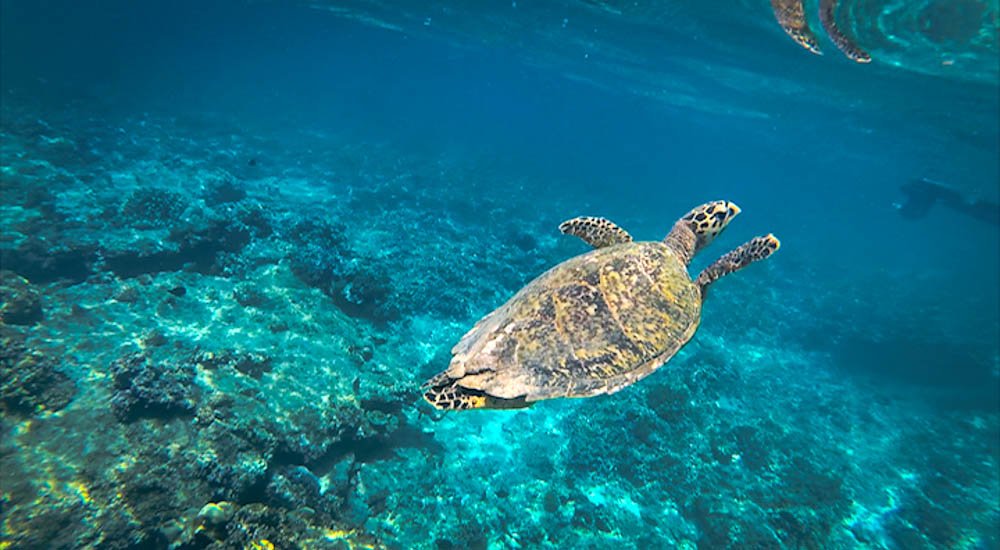 Once I surfaced I looked around and couldn't see our boat, I must have followed the turtle for about 20 min. So I started swimming back to where all the boats were. Finally seen our boat, we all boarded and we were off to the next stop
Sunken Statues
As you can see in the photos, there is hardly any living coral left on the reef, this is due to dynamite fishing the locals would do back in the day. Pretty lazy way of fishing but I guess it was very efficient.
So now they are sinking statues and other objects to get the reef to start to grow back.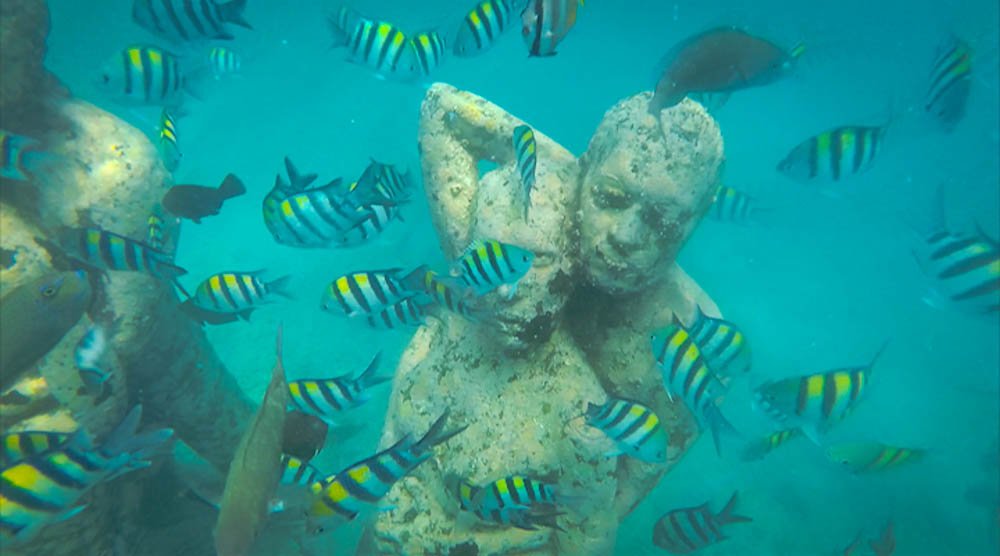 There was so many colourful fish a this spot.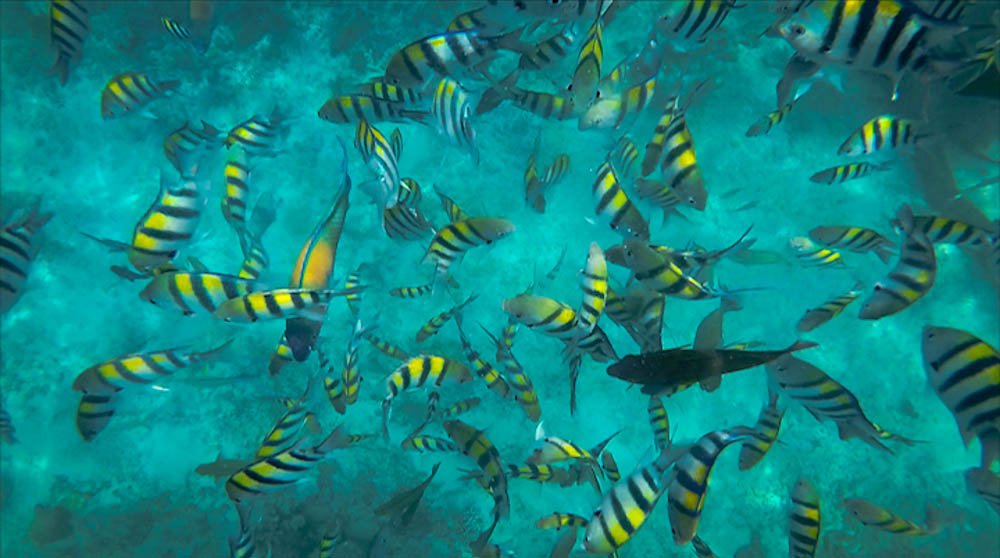 We got some bread to feed them.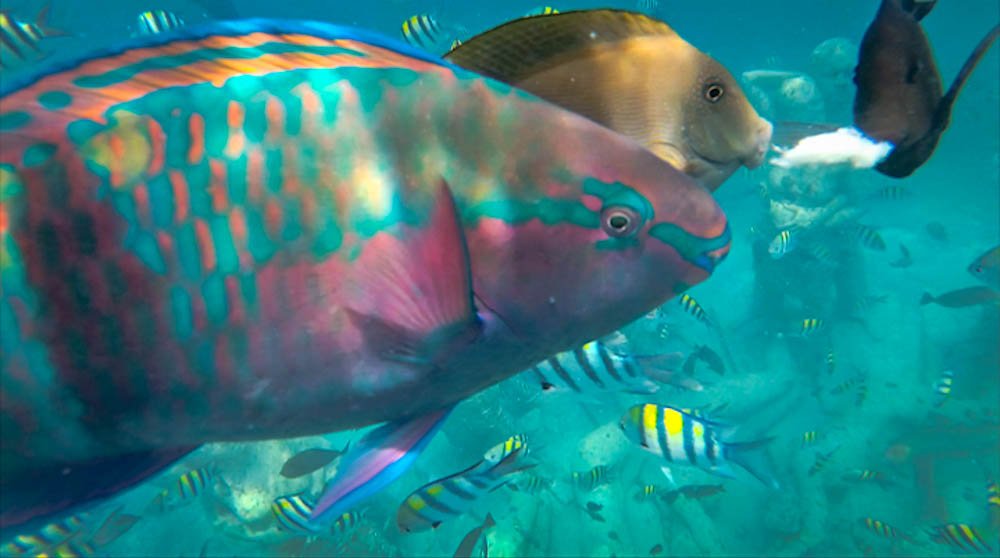 The ring of sunken statues was so rad to see but it was quite creepy as well,
Here are some more photos from the statues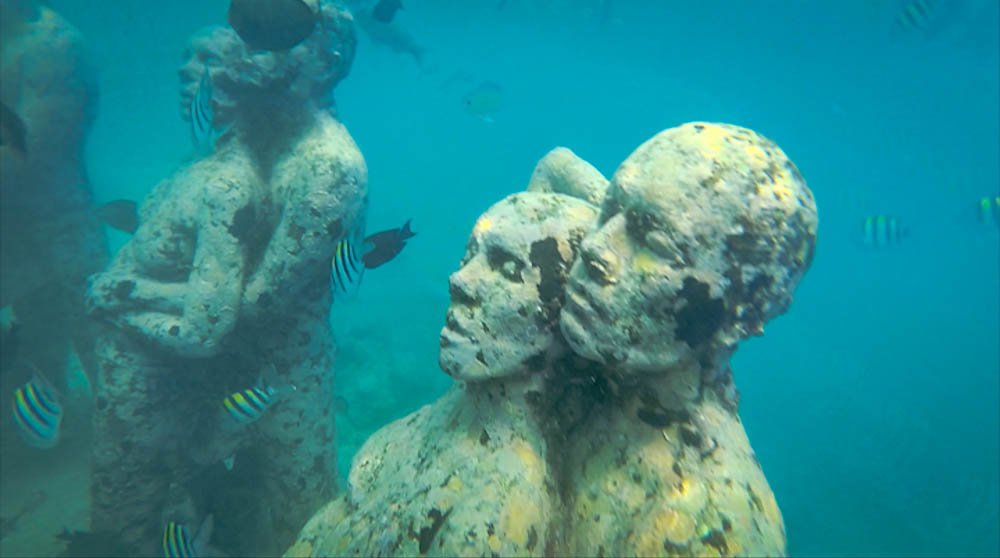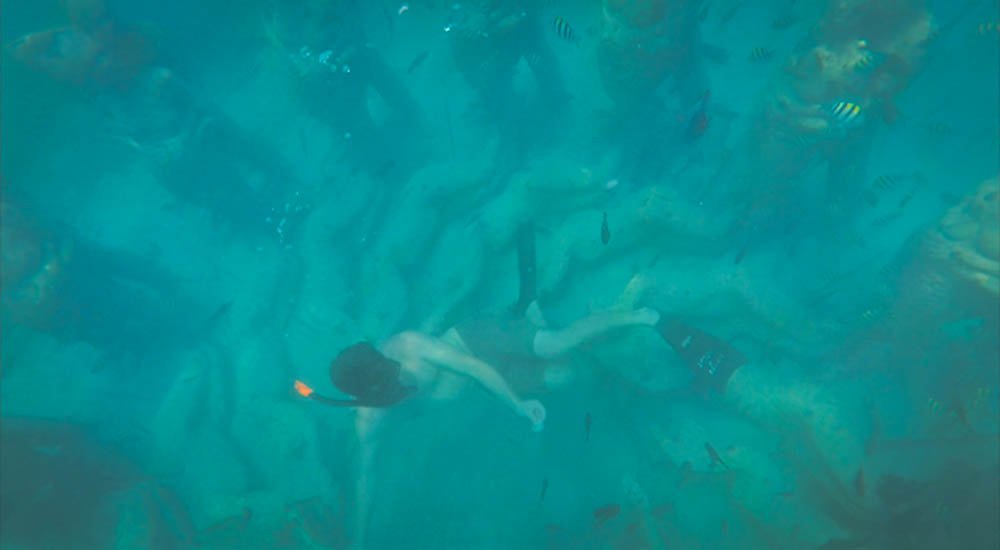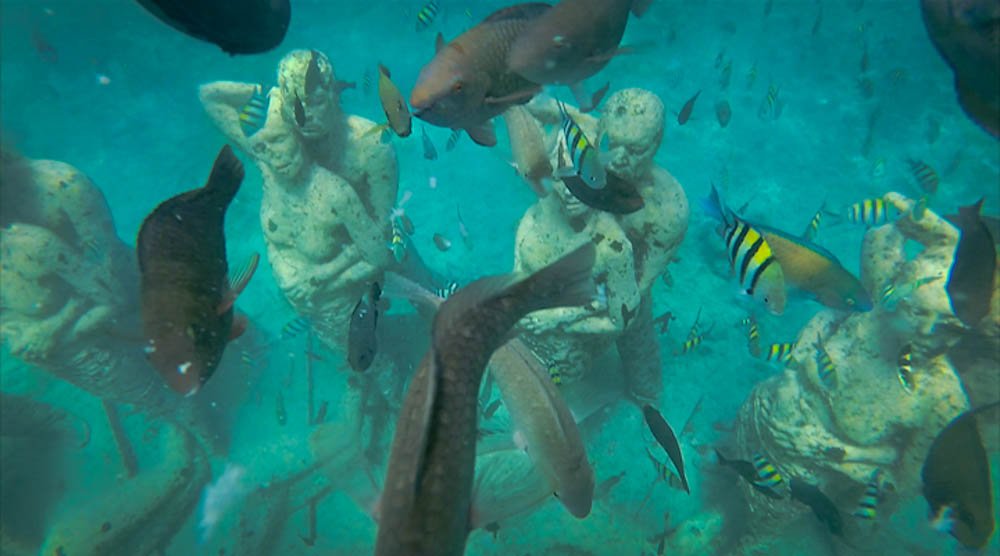 One thing to be careful of while snorkeling and looking at the bottom of the ocean is to always watch what is above the water as well. Sk was helping Loz with her goggles and he hit his head on the rotor of the boat.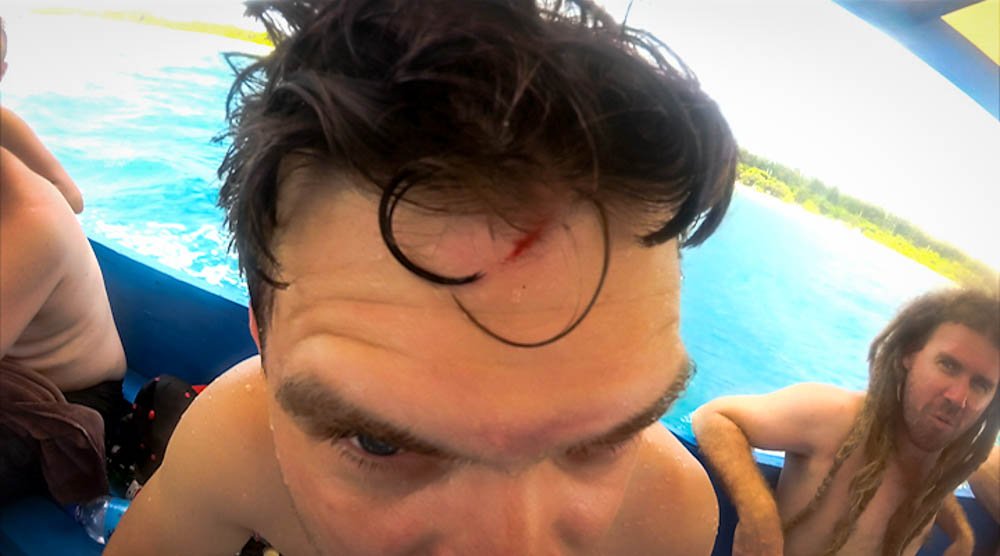 The next stop was a sunken japanese WWII boat and about a Bintang boat ride away.
Japanese WWII Wreck
This spot is not the best for snorkeling , scuba diving would be so much better as the boat is very deep. Mitch tried to swim down and touch it.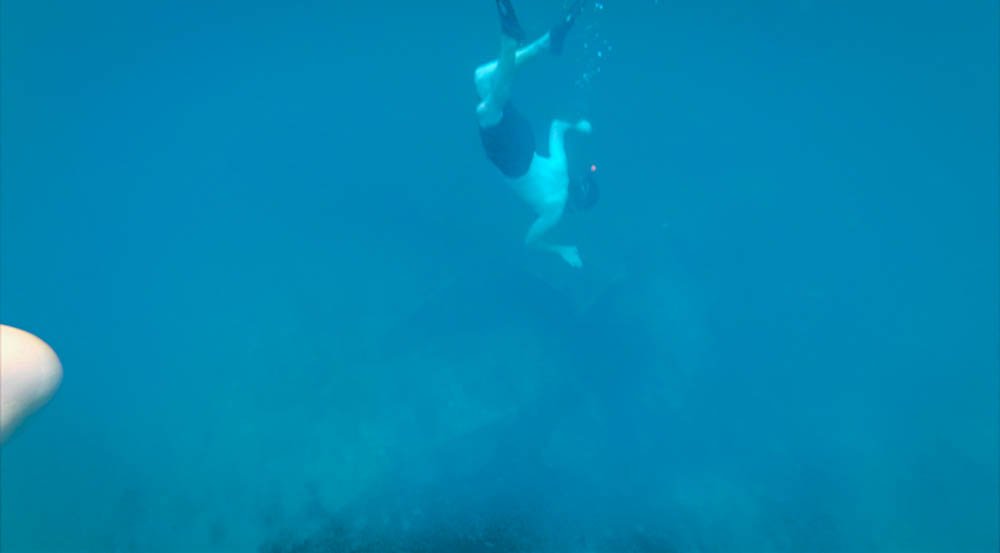 We got back on the boat and headed to the last stop which was some mopeds that they have put in once again to help rejuvenate the coral life.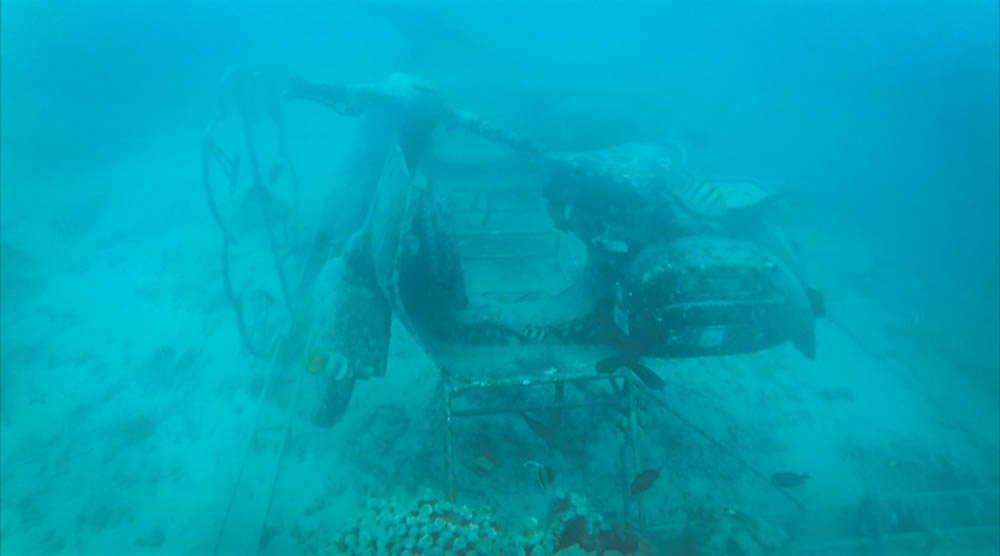 Was cool to dive down and swim around them. The coral was starting to grow at the base of the bikes.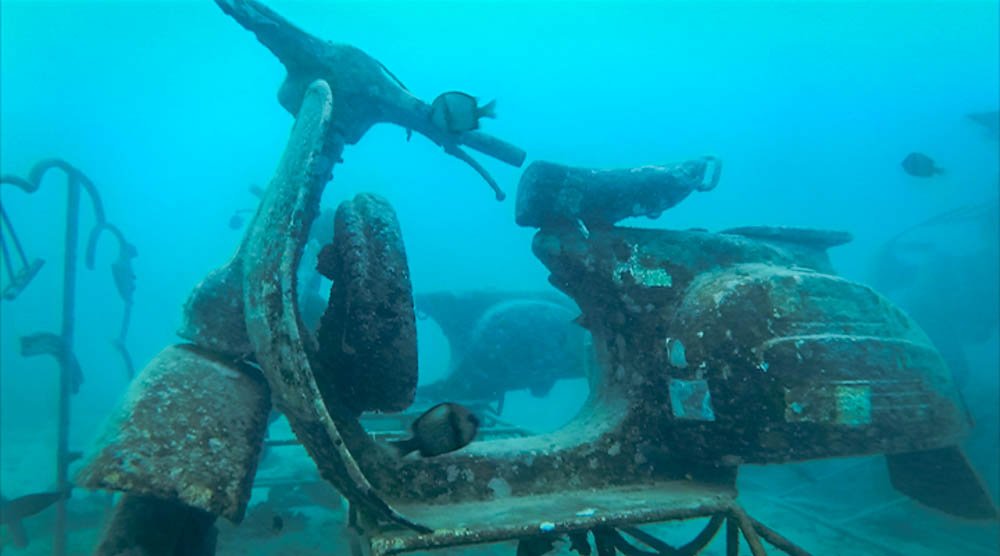 There was so many cool fish getting around while we were snorkeling check out this guy.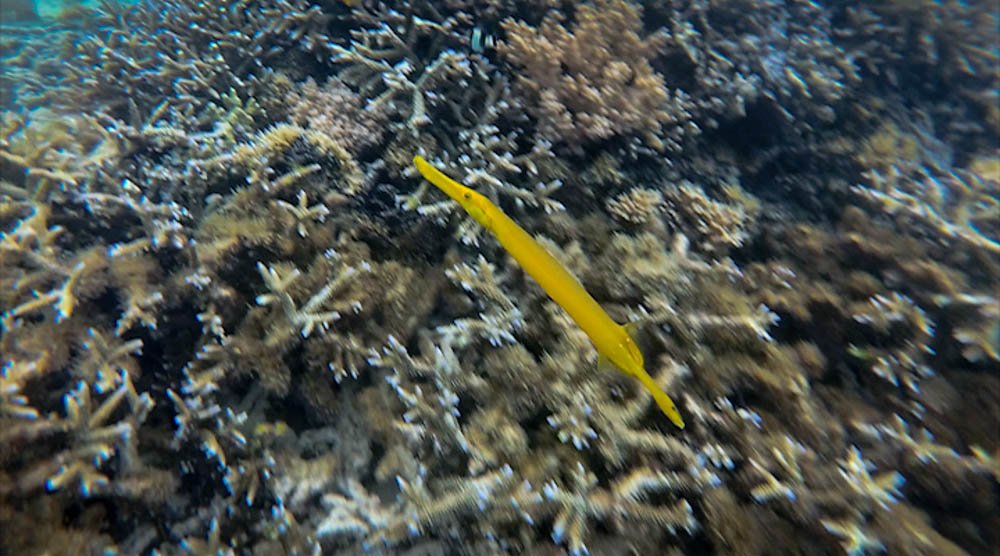 Was an awesome day out !! Definitely worth the $10 :)
So if you're ever in Bali it is worth the boat ride to Gili T and stay a few days there. Apart from amazing snorkeling spots there is also so much more to do on the island.
All these photos were taken on my YI 4K Action Camera
Check out my previous post about Gili T here --->
https://steemit.com/sunset/@vcclothing/gili-t-indonesia-sunset
If you liked this post please give it a upvote or even a resteem that would be super rad!!
Thanks for stopping by and safe travels !!
G