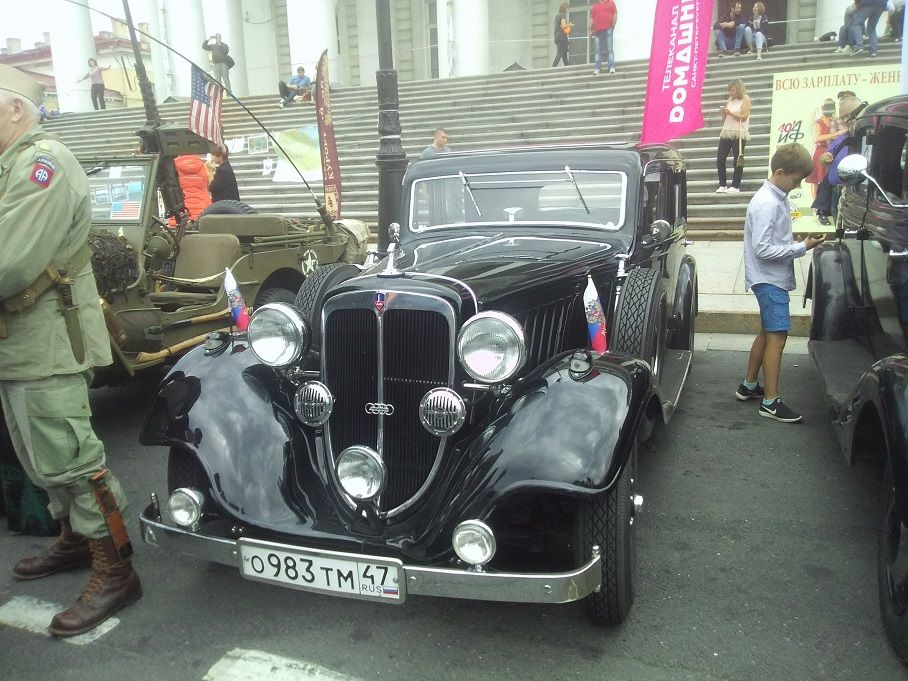 Are there many men in the world who do not like cars, and being a boy did not play in them and did not dream about their own. And now comes the moment when a man buys his first car. How he should be proud of him, calls the swallow and crumb. I wonder how often he gives his wife these tender words? Men, remember, you can love your car, but it will never love you, but your wife can make your life beautiful (terrible).
Well, now there will be many pictures of cars from our past.
On Saturday, the newspaper Argumenty i Fakty celebrated its 40th anniversary. This newspaper is a serious, main reader of the man, according to their statistics and polls. So we decided to organize a car race of retro cars "The connection of times, the connection of generations".
Retro-run with rare cars - active exhibits of the Petersburg Museum of Retro Technology. A column of 40 retro-cars drove from Pulkovo to Strelka of the Vasilievsky Island, and finished in the Exchange passage. And here the holiday was already arranged.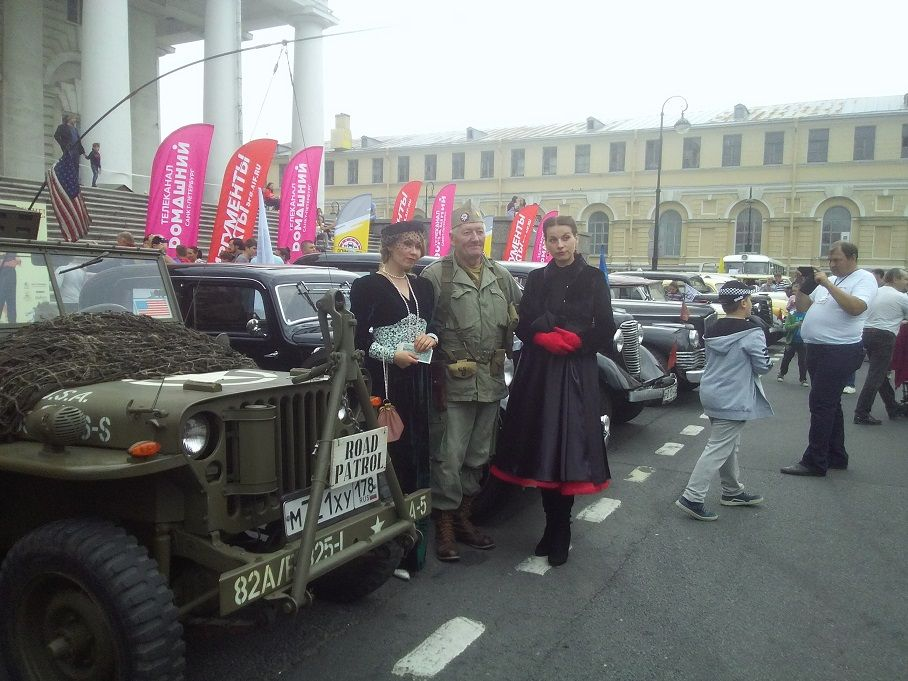 There was also a field kitchen where you could buy buckwheat with a sausage for 10 Soviet rubles. Pelmeshki for 25 Soviet rubles for a meager portion in the amount of 5 pieces. And chic pies with cabbage, onions and eggs - 10 Soviet rubles each. But you could get these rubles from the staff of "AiF", answering questions related to the times of the USSR.
For example: how much did the pie with cabbage cost, how much did the journey cost in the tram, how many republics were part of the USSR, what carbonated drink appeared first, how much did the popsicle on the stick cost. I happened to live in the USSR, so I answered these questions and got as much as 60 rubles
Drivers, they are the owners of their retro cars here in great demand. People are constantly approaching them, mostly men, asking about technical details. Well, women are happy to take pictures against such vivid rarities.
Thanks to everyone who finished and finished reading. Cars are great, so I wanted to show them all.