Hello, friends! Today I will show you my city and tell you the attraction that you can visit for free if you come to St. Petersburg.
In the Alexander garden, 100 meters from the metro station "Gorkovskaya" there is a small Park of architectural miniatures. Working hours: 9:00-22:00
The exhibition is a layout of the main architectural attractions of the city, which are located on a small granite space.
Architectural copies of the buildings are made of bronze in scale 1: 33.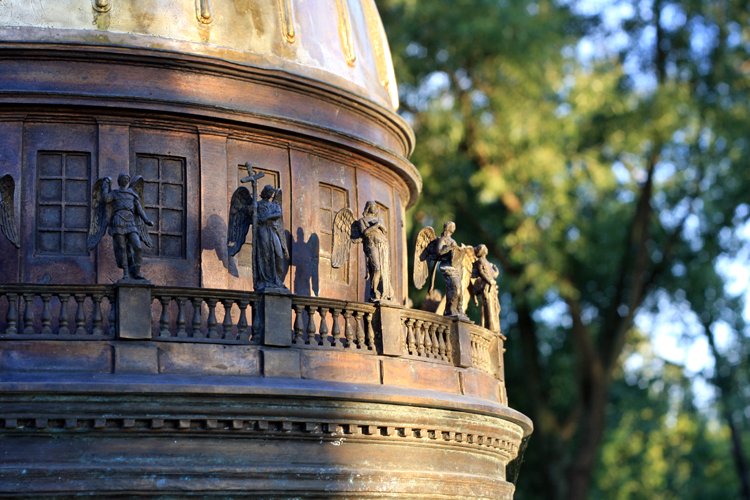 Nearby is a sculptural composition called "Architects".
These 8 persons - 8 great architects, who created architectural masterpieces of St. Petersburg: Voronikhin, Bazhenov, Thomas de Thomon, Rossi, Rastrelli, Trezzini, Montferrand and Zakharov.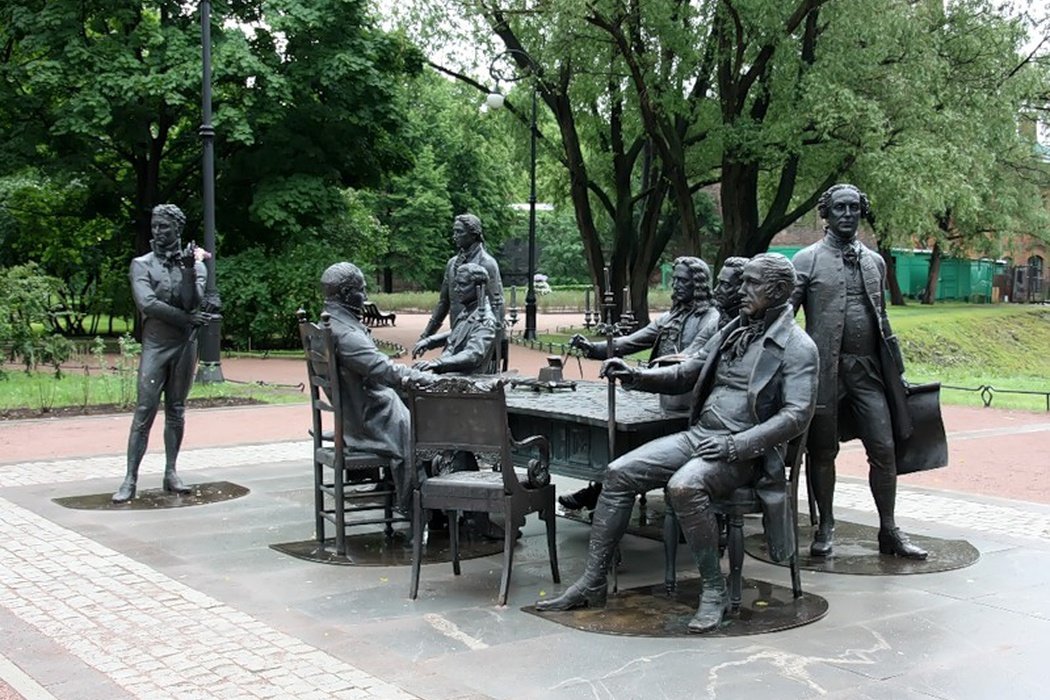 via
One chair free. It can be used by any person. Tourists are often photographed here, next to the architects.
I had a camera with a fixed lens that day (it just fits in my women's bag), so all the photos are in the form of small objects.
This is a copy of an angel on top of the Alexander column, which is located on the Palace square.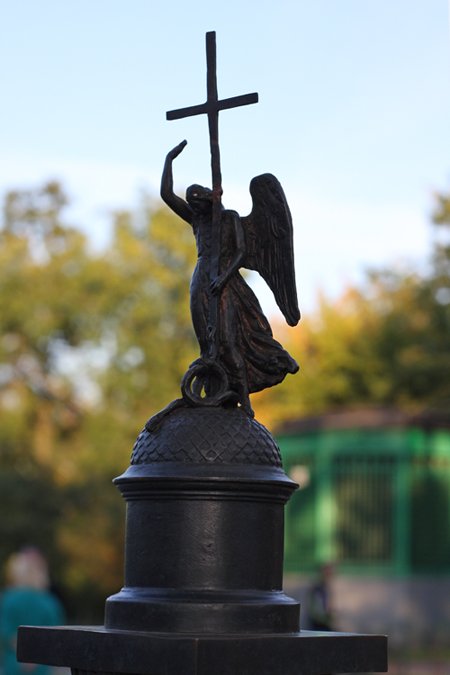 All copies of the buildings are placed in the same order as they are on the city map. The Neva river and the channels mimics the black and sleek tiles. Sometimes it is so shiny that it really seems that you can step into the water.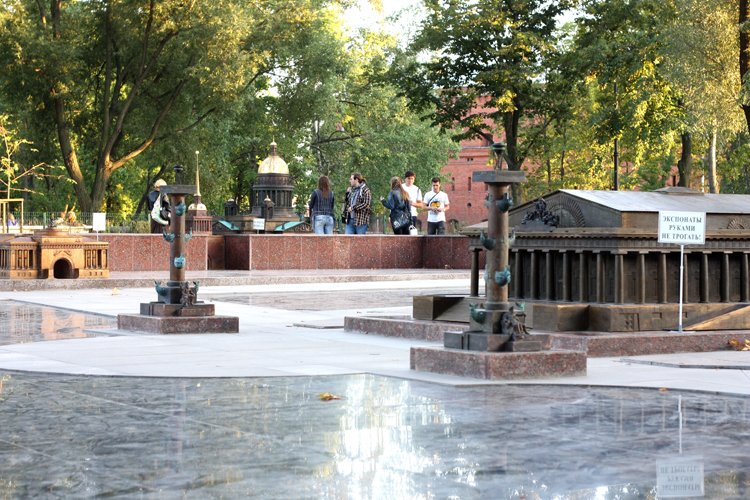 I think the downside is that all copies of the architecture don't have nameplates. I as a resident of the city know them and can tell the difference. There are Petropavloskaya fortress, St. Isaac's Cathedral, Hermitage Museum, Mikhailovsky castle, the Kazan Cathedral, the Admiralty, the Rostral Columns. But many tourists can not know these buildings from memory.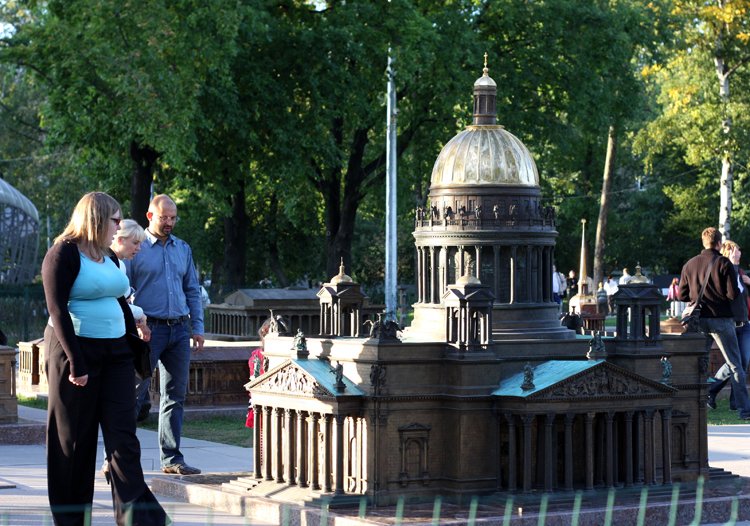 Columns of the Kazan Cathedral.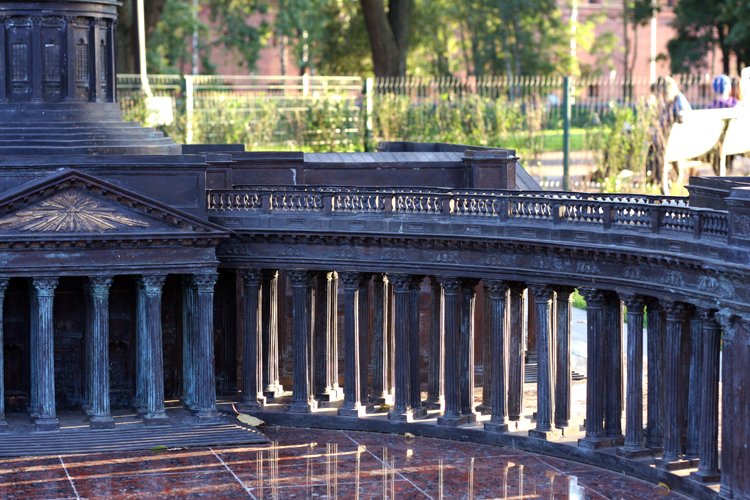 Autumn comes to the city..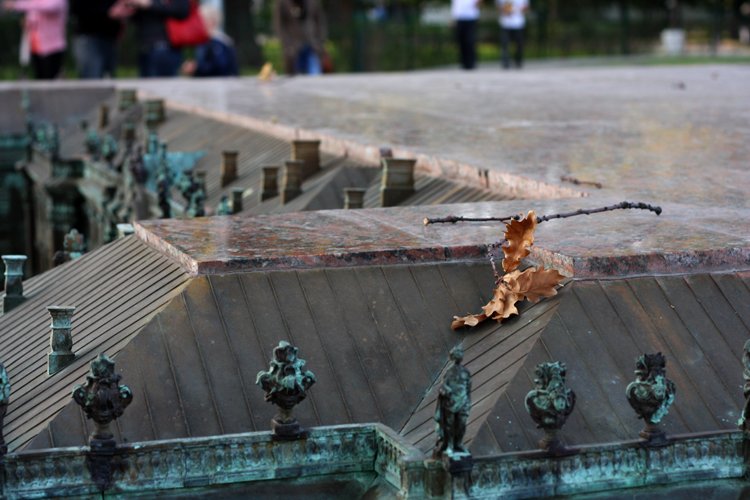 Chariot on the arch Of the General staff. Feel like a Gulliver in the land of Lilliputians.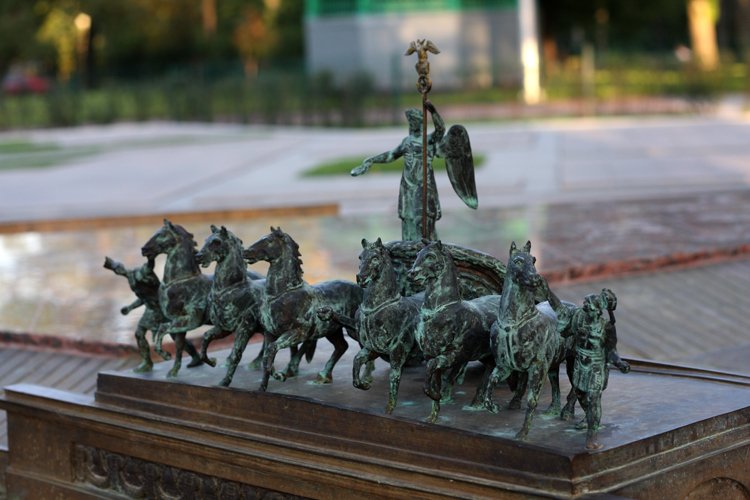 Here you can see a small part of the Hermitage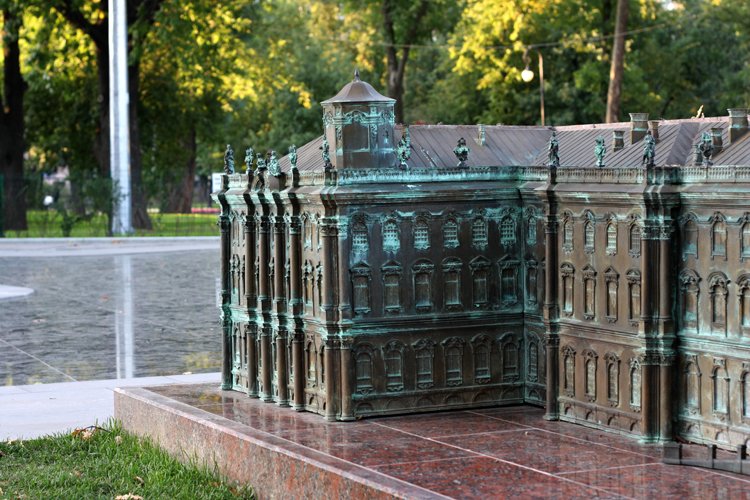 Sculptures on the roof of the Hermitage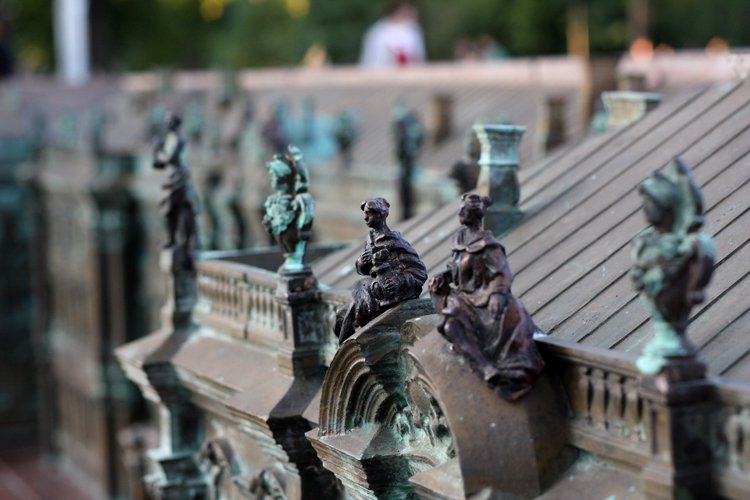 The Building Of The Admiralty.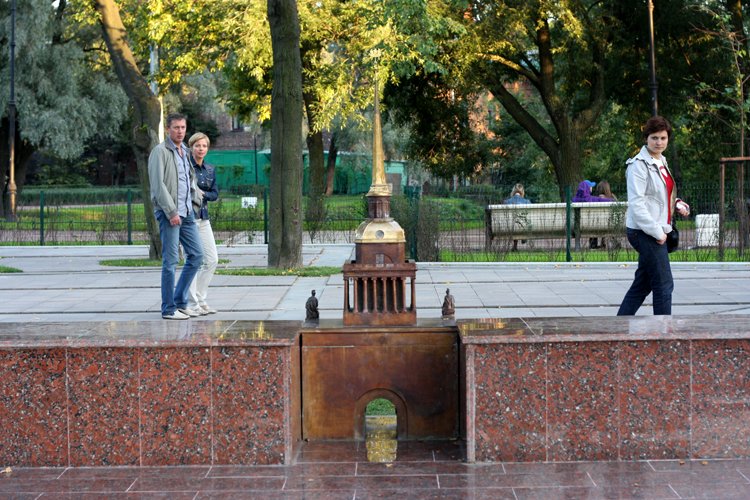 Here is a small walk through the main architectural attractions of the city. All in one place :)
Thanks for your support and comments!
Cheers
@veta-less