Hello, friends!
Today my post is related to my previous post Festival of sand sculptures in St. Petersburg
I showed you the beautiful sand sculptures, but did not tell you more about the place where this festival takes place.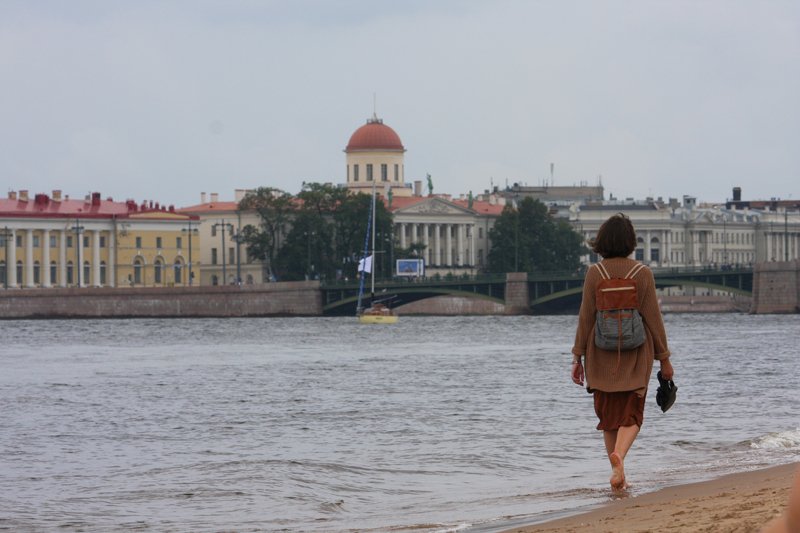 Peter and Paul fortress beach is one of my favorite places. Peter and Paul fortress is located on an island in the city center. There is always a lot of people and tourists. But it is surprising that the beach come mostly residents. There are few tourists. I think this is due to the fact that tourists go with guides who talk about the Peter and Paul fortress, and then leave by bus. And the beach is a special place where you can relax and enjoy the river Neva.
I made a screenshot of the city map for you to understand what the Peter and Paul fortress looks like and where the beach is. You can also follow the link below the photo and open the photo map of St. Petersburg. This is an analogue of Google maps.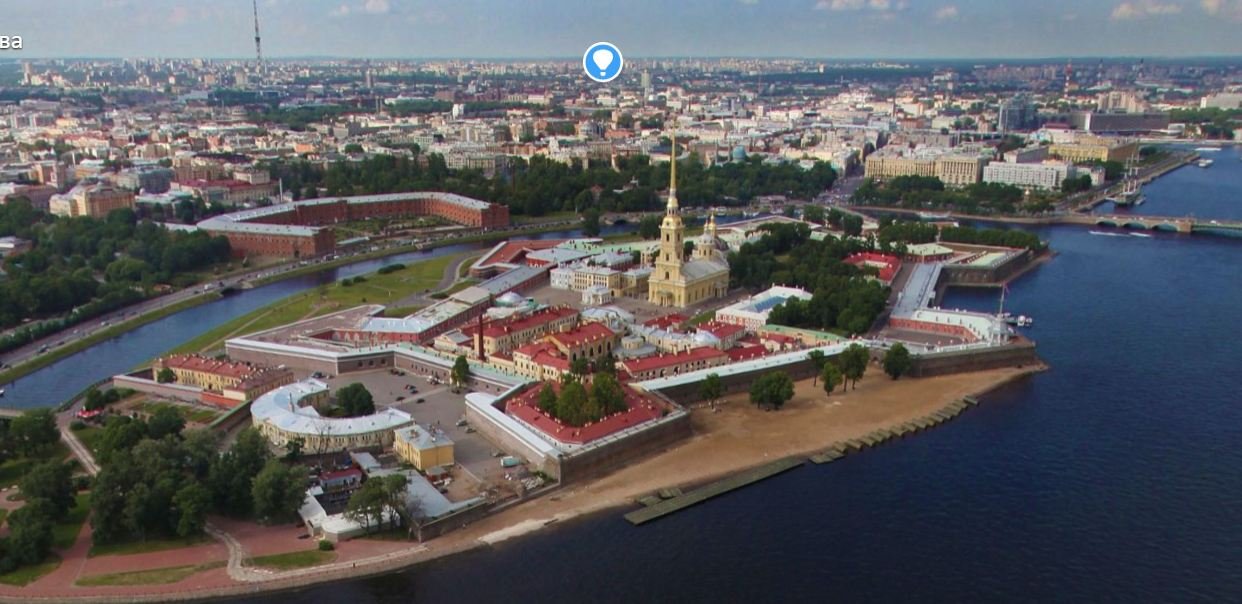 via
Well, now I'm going to show you some pictures I took when I was on the beach. That time I just bought my telephoto lens and tested it :)
A lot of people take pictures because they have great backgrounds. On the other side of the Neva river is one of the main museums in Russia - the Hermitage, which was the Royal residence.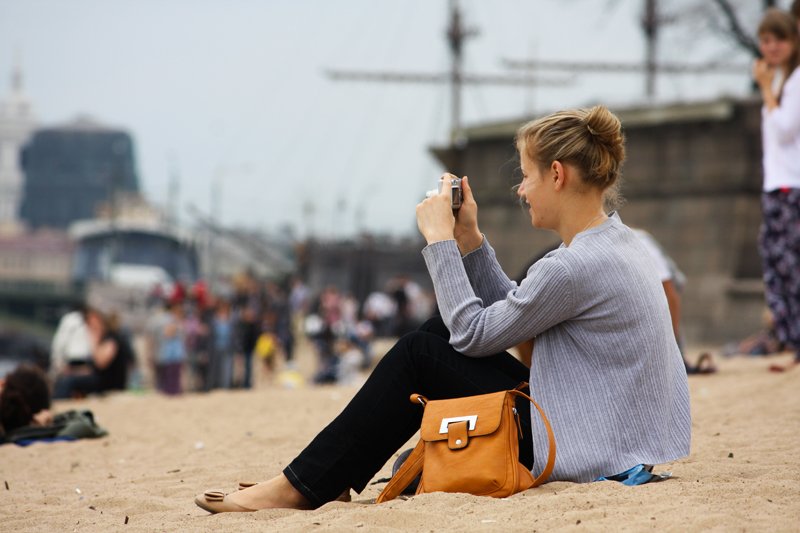 Here you can see a part of the Hermitage. On the Neva river in the summer floats a lot of yachts, scooters, boats.
If you visit the city, I advise you to go on a tour of the rivers and canals of the city! You'll see the city from the other side.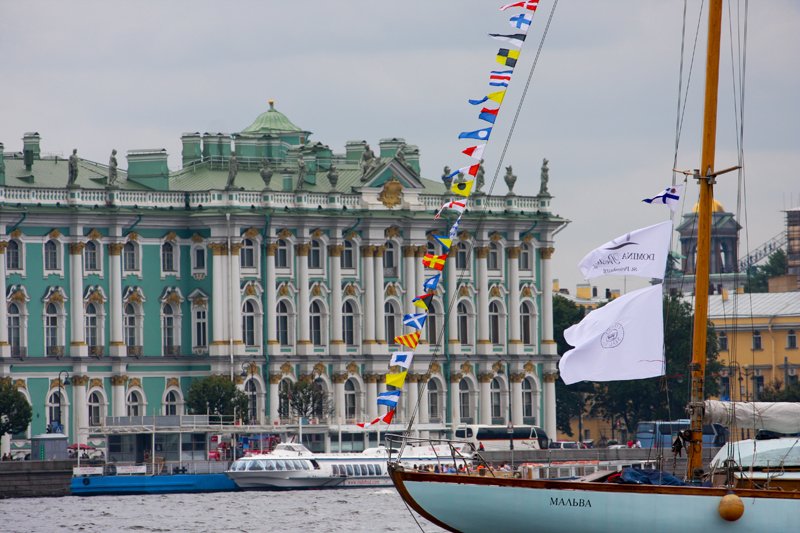 That day was cloudy weather, which is not uncommon in our city :) on the Neva river were waves. But it was interesting for children.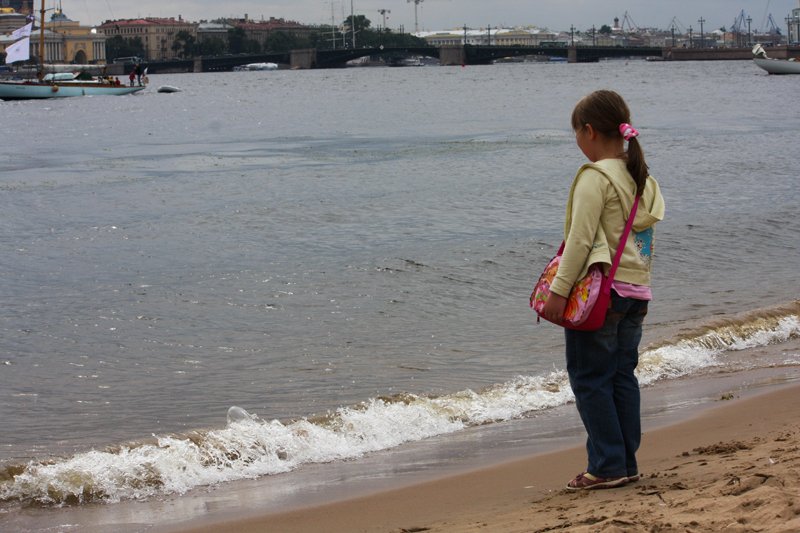 Father and son playing with the waves.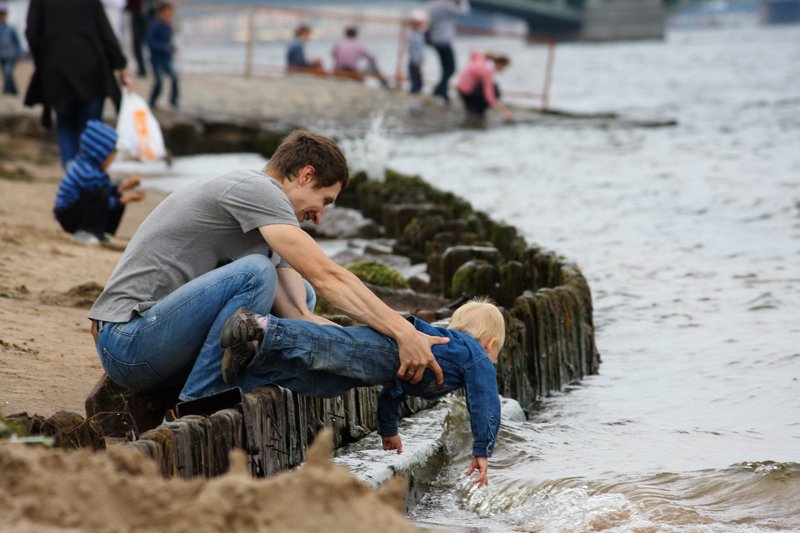 Well again pet on a leash )) I will soon begin to collect pictures of pets. Whom we already saw? Fox, raccoon...and now cat. I also saw a ferret, but I didn't have time to take a picture.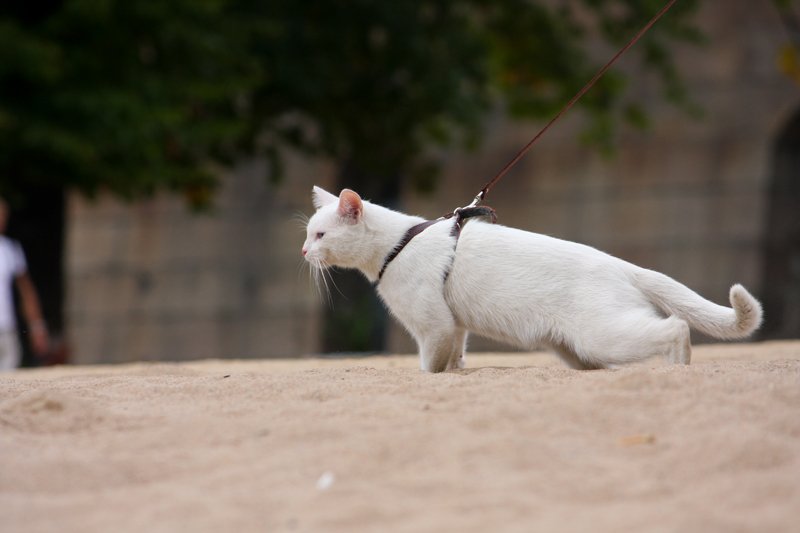 Perhaps the white cat was also brought for a photo shoot, because there are no houses nearby.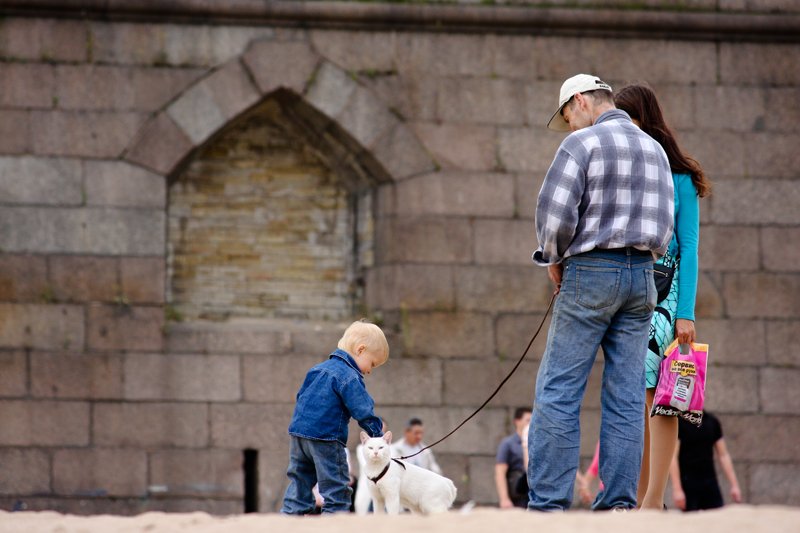 This company of young people just came for photo shoots. They had a professional camera as well as a tripod.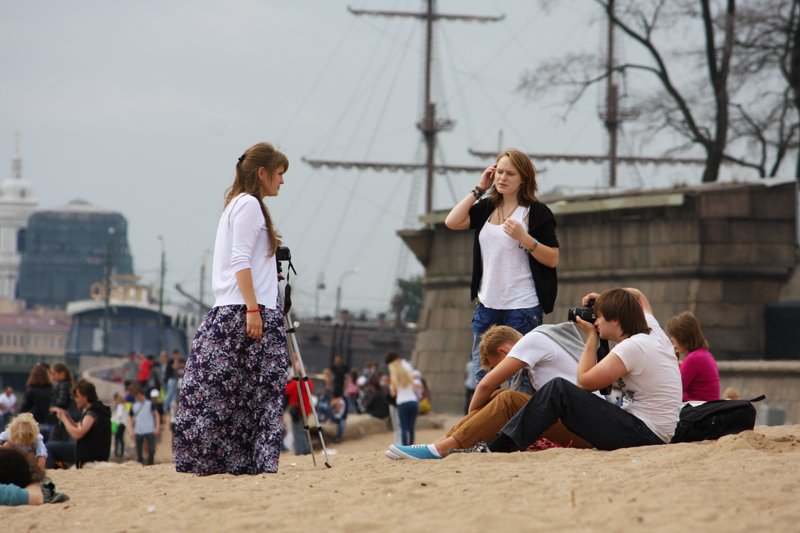 ---
Well, the bonus to the last post. I found some photos from one of the last sand sculpture festivals. At that time there was a theme - cartoon characters.
Here is a team sculpture with animated characters. Some parts of the sculpture are painted.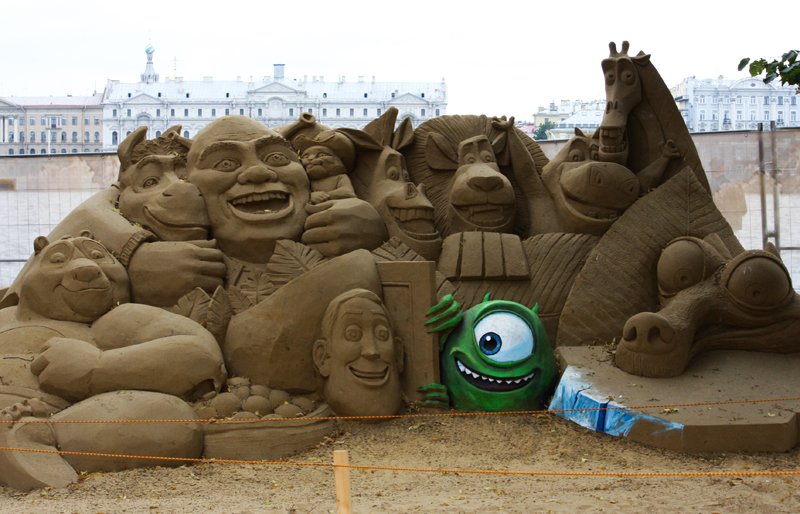 And this sculpture is from animated fantasy film Hayao Miyazaki - Howl's Moving Castle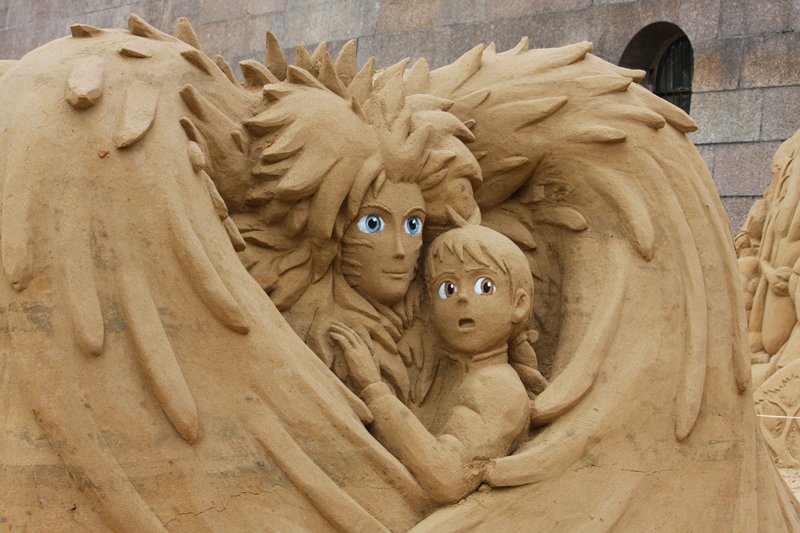 I just love this film! So I took some photos of this sculpture)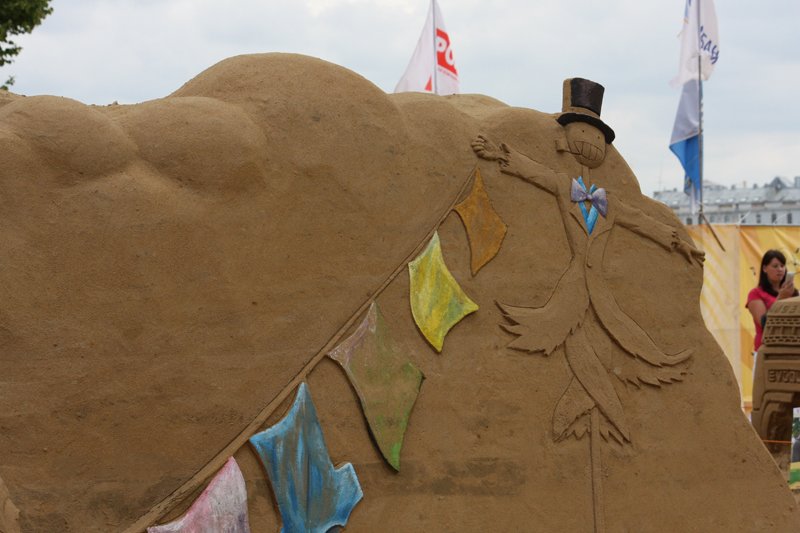 I think you recognize all the characters, so no names.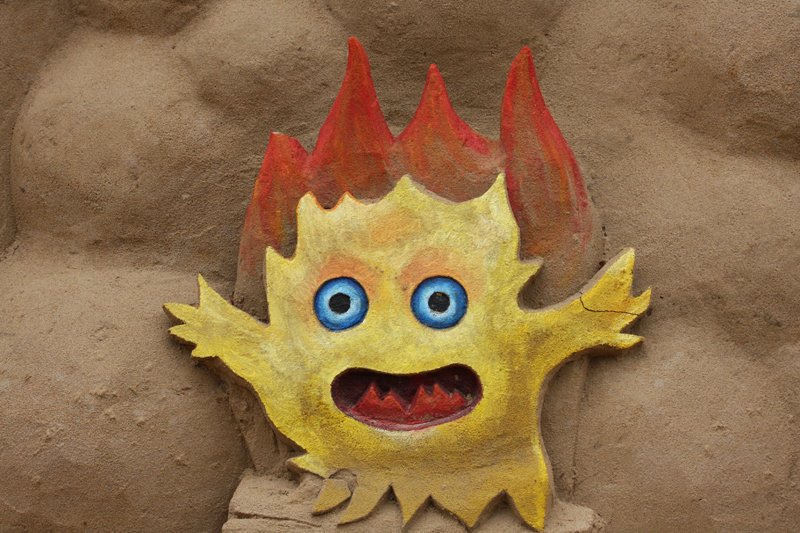 Cheers
Veta