---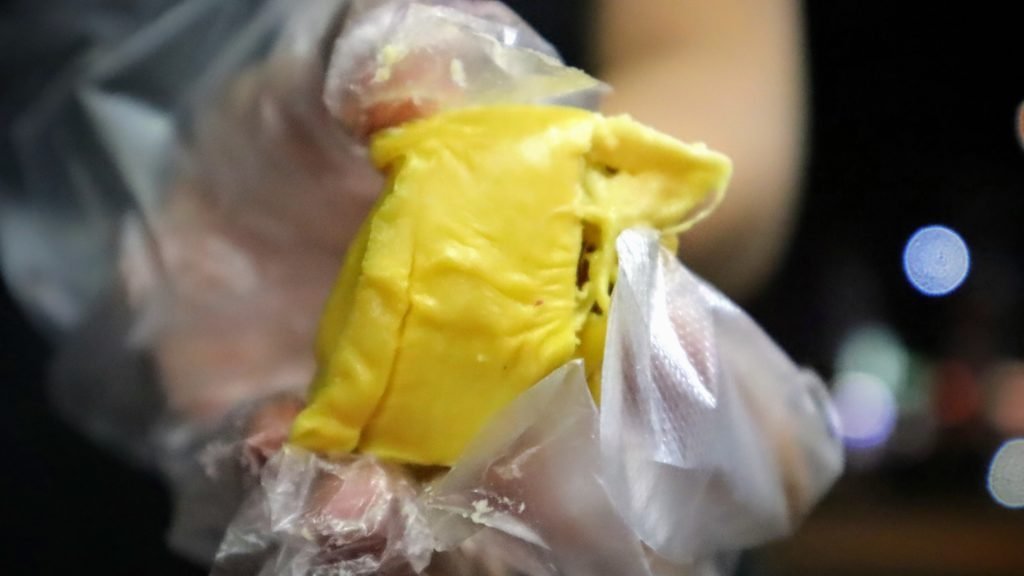 ---
Durian is a big thing here in Asia. One of the very wow and very ew at the same time kind of fruit. A lot of travellers and tourists are always excited about it as it's not really common in many parts in the world I believe. Plus, its weird spikey look, its unique smell and taste are also ones of the reasons people keen to try. Last time in Malaysia, I was shocked how it's even a bigger thing there. People are crazy about it and they even have this #GRABDURIAN and the Durian stands on the side of the road where people could go have durian party? or durian dinner? whatever they call it. Well, it's just pretty shocking and impressive, literally.
I can't believe this thing is real. If you don't know what grab is, it's like a transportation service like Uber that's really popular in Asia. Then, they have their own food delivery service just like Food Panda. I have seen all those in Thailand but never before seen 'Grab Durian'. See the promo code : MOREDURIAN.. Dude, like, seriously. Love it!
Download Grab application here.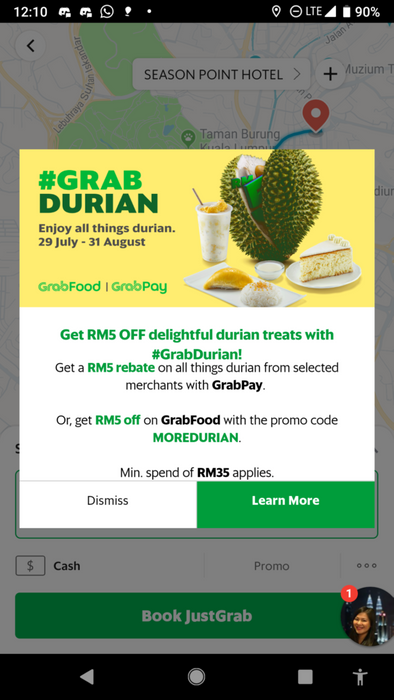 Oops, you're here! @joannewong :D
At the famous Batu Caves in Kuala Lumpur, there's also this shop has this funny decoration which I also love it a lot. It just shows how much they love the fruit.
The lord of fruits.. The night is dark and full of durians, old man, but the Malaysians eat them all away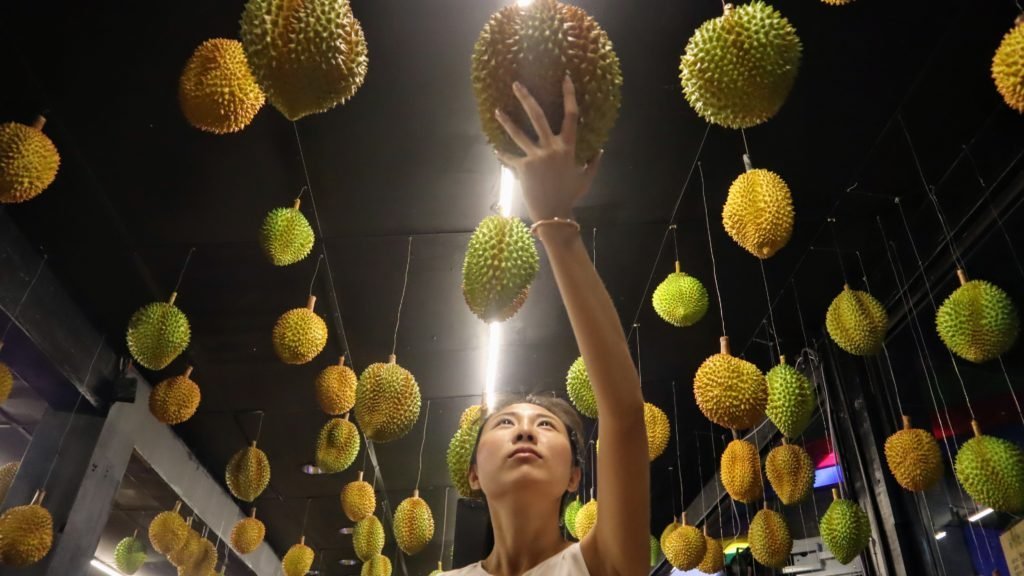 Durian Stands
In Malaysia, there are many places where they have like hundreds on durian on the stands with a few tables for people to go dine.. Like, durian dining, yes. We have this kind of durian stands in Thailand as well but more like, you buy it and go eat somewhere. Here, as @buzz-lightyear and @zord189 tried to explain to me a bit. It's more like, they're there to order, eat, order more, eat more, and order again till they feel that duriangasm. #intense
They also have the different types of the fruit and different names to call each of them. Cool names! I think we've tried 2 types : XO and Musang King.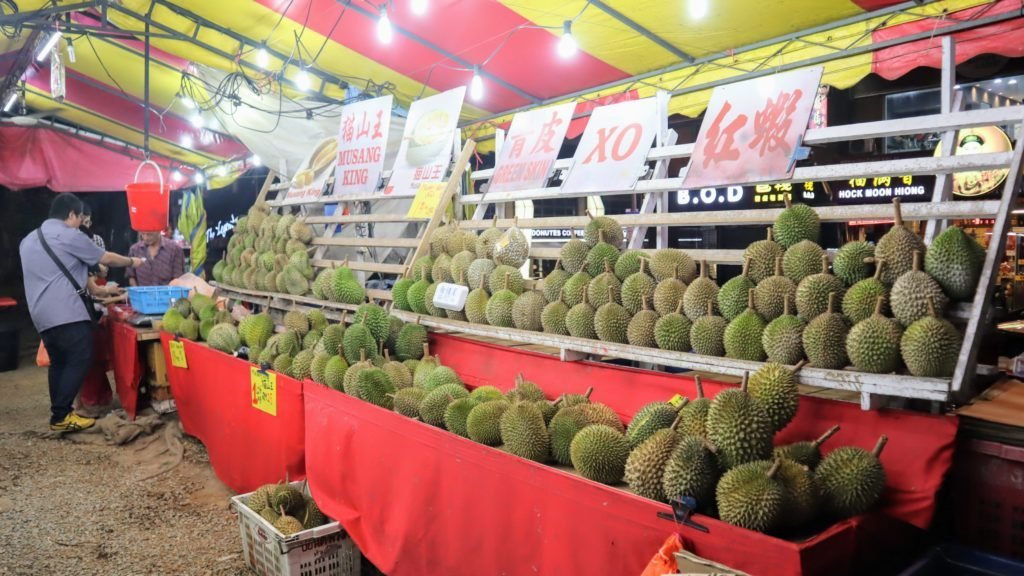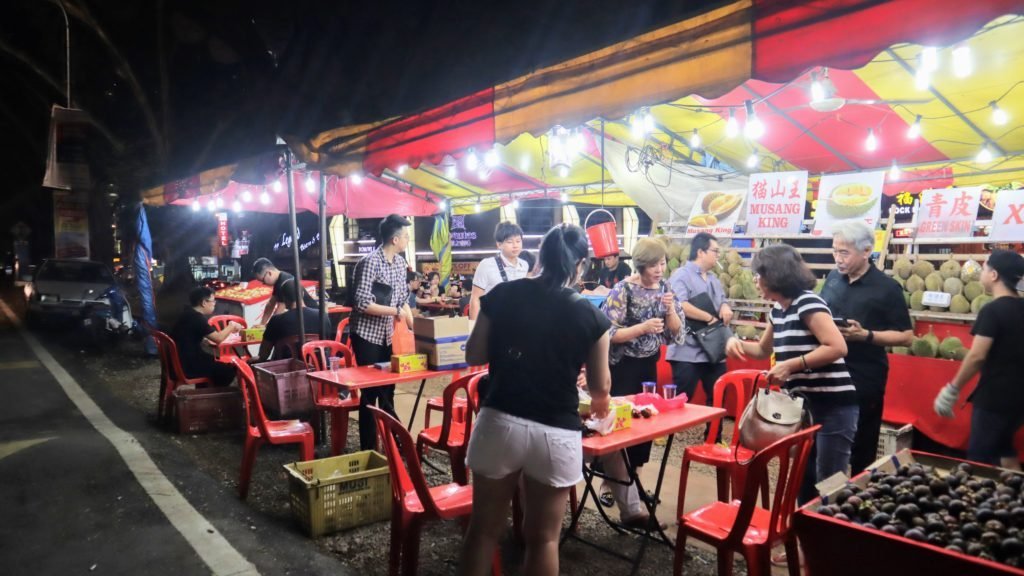 Musang King Durian
It was my first time trying Musang King.
They say, Durian is a king of fruit. They say, Musang King is a king of durian. It's like, king of the king as they say, it's that good. I tried it there with my dearest Malaysian friends. To be honest, I don't think it's the most amazing durian I have ever tried. That's maybe cause it's not the best or even a good one they usually go to. It's just happened that the stand is there and we're there so we gave it a go randomly.
Musang King here was ok. It's sweet and creamy though somehow feels like it's almost bitter so..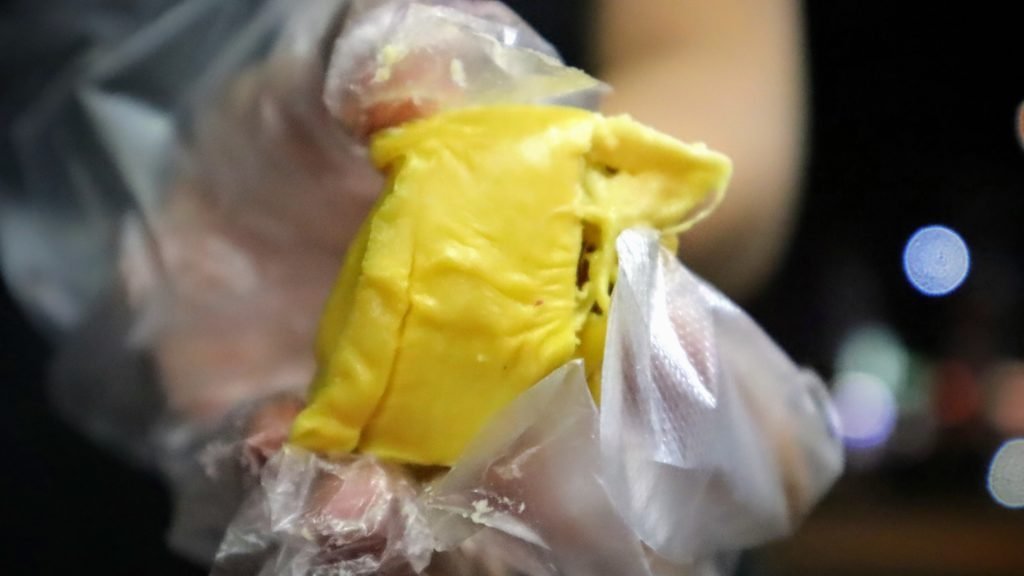 Too bad I was not in Malaysia long enough to go try many different ones. I would sure love to experience the finest durian they have to offer. For now, Best Durian I have had so far in life, Chanthaburi Thailand is still the winner! :)
Don't miss out on Durian if you're in Malaysia. It's such a huge thing there! Like, really! Oh!!! In Malacca, Malaysia, We even had a chance to went to Durian Dreamland, the land where people who love durian would define it a dream comes true!
Not on Steem yet?? Let the ninja gets you a Steem account and start earning crypto!
㋡ Earn free crypto : https://www.waybeyondpadthai.com/free-crypto
㋡ Get $55 off your first adventure! on Airbnb
---
All copy and photos are original content by me.




TO SUPPORT WITH LOVE 💙 PLEASE SUBSCRIBE!!! TO MY SUPER DUPER AWESOME YOUTUBE CHANNEL :)