---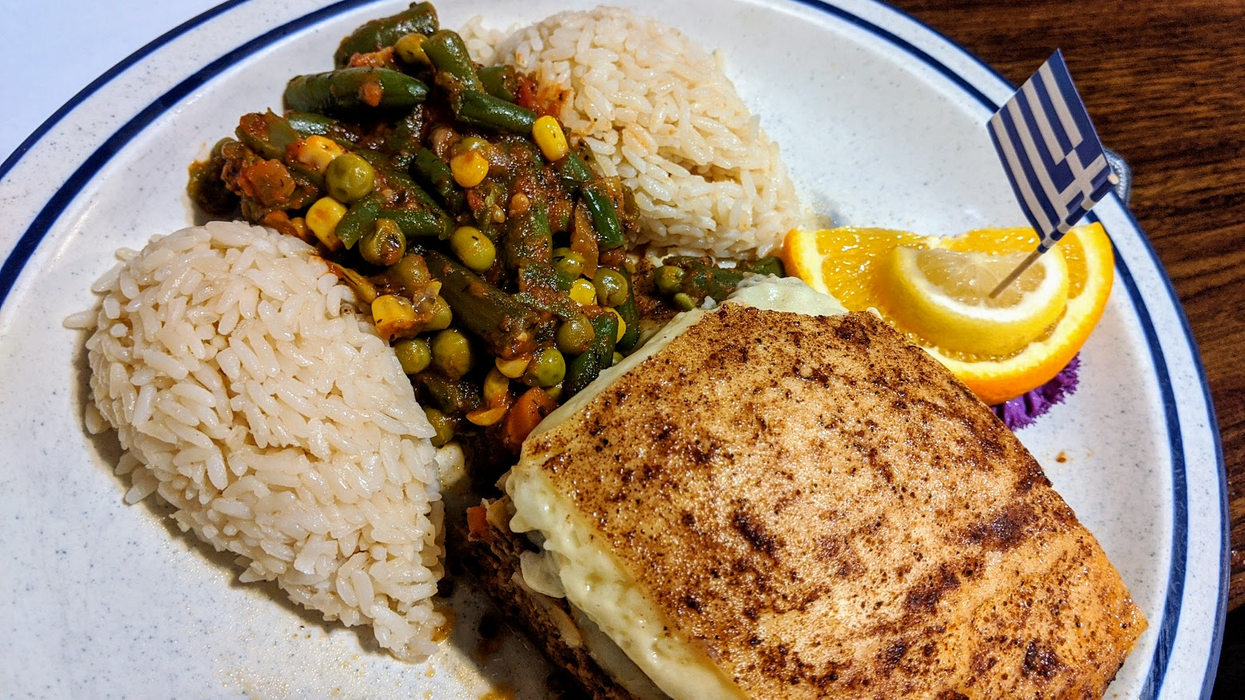 ---
Kev's never had Greek food in a life-time
I don't remember when was the last time I had Greek food.. After a long while, it happened again today! in Downtown Santa Cruz, CA! As easy as, 'What should we have for dinner today?', 'Greek Food?', 'Yeah, that sounds good. I have never had Greek food before'.
We google searched and a few places popped up. A few just look too fancy and one was a fast-food like kind of place. We chose the most casual looking restaurant
Low-key place serving typical Greek eats such as souvlaki & moussaka, plus vegetarian options
It was actually quite busy. A big group of people in one corner and another big table also got reserved. We went to sit in a small quiet corner.. It's not that big and complicated of a menu so it was easy to make choices. There's not even a special Greek food or anything.. If there's actually such a thing? I would guess so. We forcibly went for Coke and Root beer.
Then for the food, as mentioned, easy peasy to pick as there are not that many choices so..
Tzatziki as an appy!
A small bowl of very think and creamy yogurt with fresh garlic and cucumber, served with golden toasted sour dough bread. I think they put some kind of magic in that yogurt. It's supposed to be so simple and I'm sure it was.. Somehow, it's simply and amazingly delicious.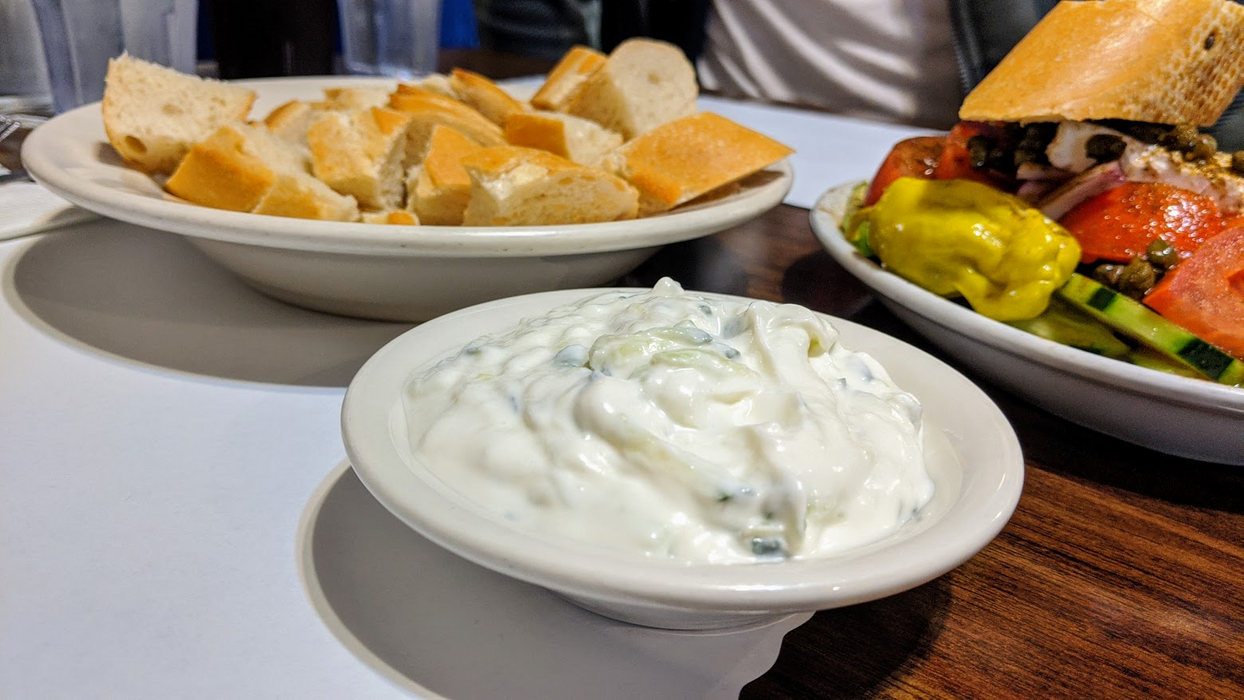 Horiatiki salata as a salad
I love Greek salad!
I most of the time would just cube up some cucumber and tomatoes. Sprinkle some scrambled feta then squeeze some lime/lemon. As easy as that but again, simply and refreshingly healthy and delicious!
This Horiatiki salata though, a bit different.. but still very refreshing kind of salad. I think it's a Greek thing.. Cucumbers, bell peppers, tomatoes, red onions, capers, feta cheese, pepperoncini, and Greek olives. There were 2 olives and Kevin ate it all. I can't believe it!!! #jk! but #truestory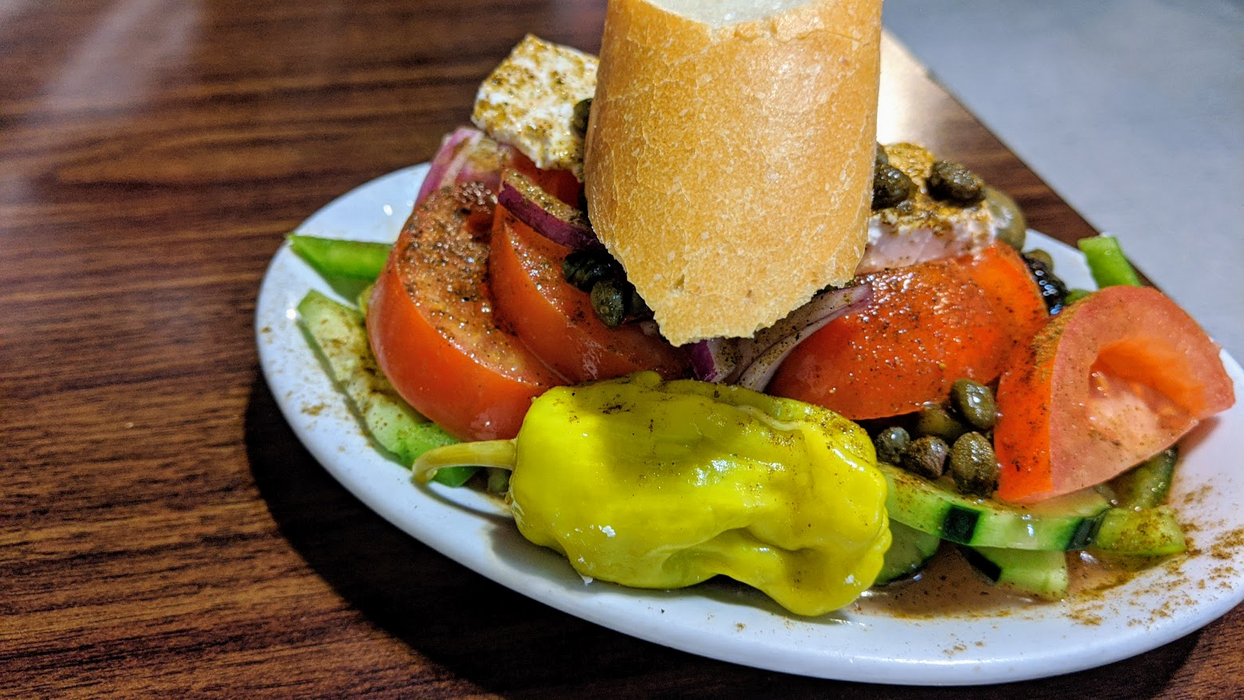 Moussaka as a main dish
Last but not least, the lasagna-like (At least, that's how I like to think of it..). I always love this Greek dish as it got eggplant in it. If you haven't tried so, grill eggplants and eat it now! like, now! or easily deep fry it!
It's that heavenly soft texture but not like any others..
Greek style casserole with layers of eggplants, potatoes and ground beef seasoned herbs and spices. Not to mention that thick top layer of bechamel * a rich white sauce made with milk infused with herbs and other flavorings. That layer almost felt like cheese..
Served with stir-fried mixed veggies and pilaf * a Middle Eastern or Indian dish of rice cooked in stock with spices, typically having added meat or vegetables.
This was also pretty good. I just hope it's a bit more oily and more eggplants! That's how I used to eat it so.. The first always make a good impression so..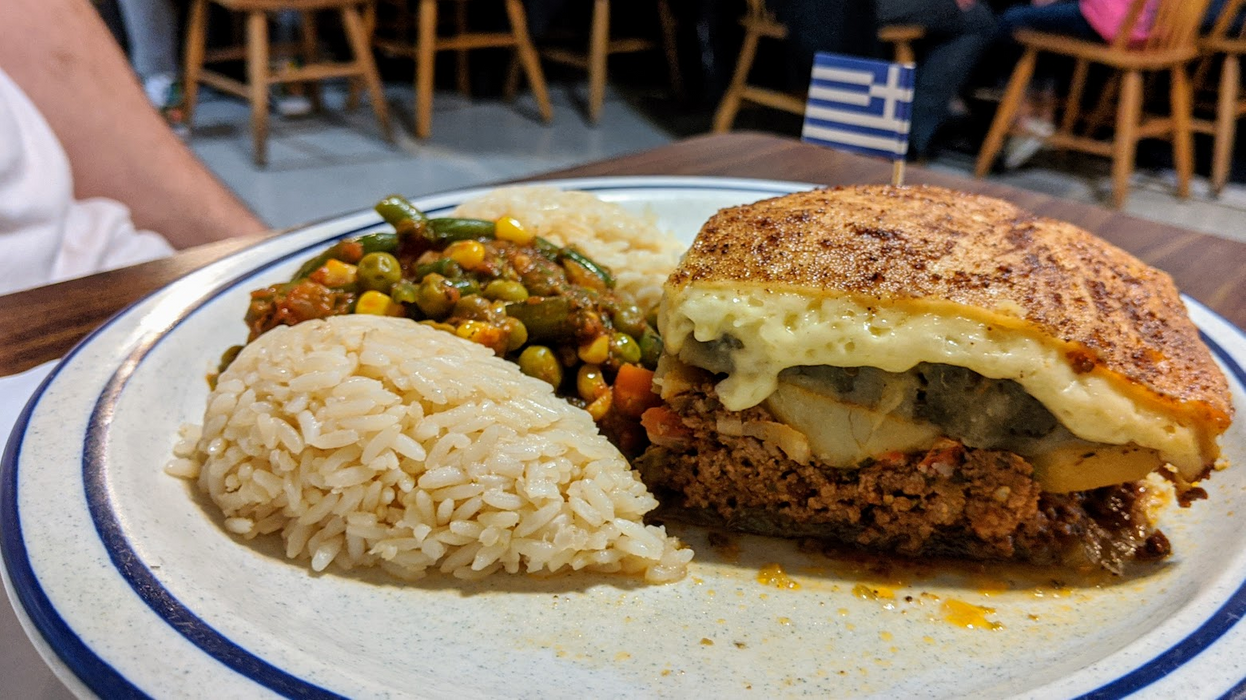 As mentioned, Vasili's is a real casual restaurant. Family friendly. Just the time that we're there, the kids were countless. #exaggerating but really, there's so many and they're noisy as well. It's also quite clear that all the races love Greek food! I saw Asian, American, Mexicans and all..
Speaking of Mexicans, I think Kev saw that the cooks were Mexican 'I love it, the Mexicans cook all types of food around here' said, Kevin. I wonder if there's Thai food cooked by Mexican around town as well.
Anyways, this casual Greek restaurant in Downtown Santa Cruz, I would re-visit. Even though, the waitress made some mistakes and I was going to over-charged for $13, I will still re-visit an eat their delicioso Greek food! Oh! I wouldn't mind re-ordering the same food we had tonight too. They're all super duper delicious!!
Vasili's
1501 Mission St # A, Santa Cruz, CA 95060
(831) 458-9808
http://vasilisgreekrestaurant.com
㋡ Get $55 off your first adventure on Airbnb
㋡ Internet's BEST discount codes
㋡ Get Paid to Google Search
㋡ Block Ads & Earn crypto while browsing
🎥 Check out all my gear » https://www.waybeyondpadthai.com/resources/
🖤 SUPPORT DIRECTLY » http://bit.ly/waybeyondpatreon
---
All copy and photos are original content by me.




TO SUPPORT WITH LOVE 💙 PLEASE SUBSCRIBE!!! TO MY SUPER DUPER AWESOME YOUTUBE CHANNEL :)