---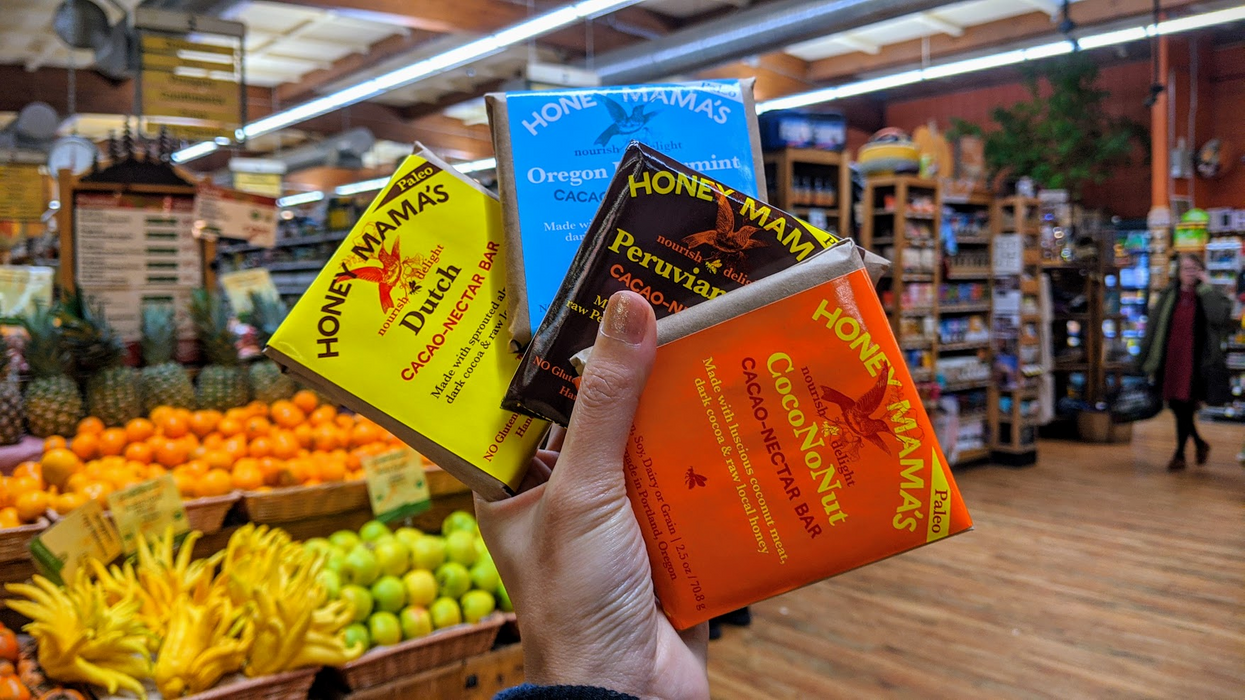 ---
I love natural/organic/hippie kind of products so I always spend a lot of time in natural stores whenever I have a chance. The natural beauty products, and the sweet treats sections are my fav! After being back and forth to California, USA for many years now, I got a few favourite brand of something most of us couldn't say no to, 'Chocolate' ! Not just the regular ones you could find in all convenient stores or whatever countries you're from. It's all-natural / mostly made with the organic ingredients, and locally, made.. Honey Mama's, Cacoco and Mālama are what we're getting into!
Honey Mama's - The to-die-for chocolate bar
Honey Mama's is #1 chocolate in my heart and will forever be. Found out about this handmade chocolate brand through a friend a few years back. He let me try it and ever since, I get a few of these Honey Mama's chocolate bars every time I'm in California.
It's not actually Californian made. It's Portlandian, Oregon. Now, imagine how hipster-like this chocolate is. Think again. It's from Portland! I'm a person that likes to have some gimmicks or props in my ice-cream and chocolate. This brand fulfilled my wish and have either Shredded Coconut or Sprouted Organic Almonds in all their Honey Mama's chocolate bars.
Honey Mama's chocolate is made with 5 simple ingredients yet it would bring your love for chocolate to the next level...
Raw honey, cacao powder, coconut oil, Himalayan pink salt, and either sprouted almonds or shredded coconut – that's it!
I think, having raw honey as the first ingredient is what changes the game. That combines with coconut oil makes it a soft chocolate bar. It's so chocolaty and really, not too sweet at all. It's the perfect combination and texture!
Cons: It's not the most affordable chocolate bar out there. Since it's handmade by individual business and perhaps make in much smaller batches. It normally costs $6 each! Shocking, huh? but believe me, worth every penny!
Another con is that they contain coconut oil and will melt fast if not properly refrigerated as the key ingredients make it need to survive that way. I always wanted to bring these back to Thailand and let all my family try it but, I really couldn't, boo!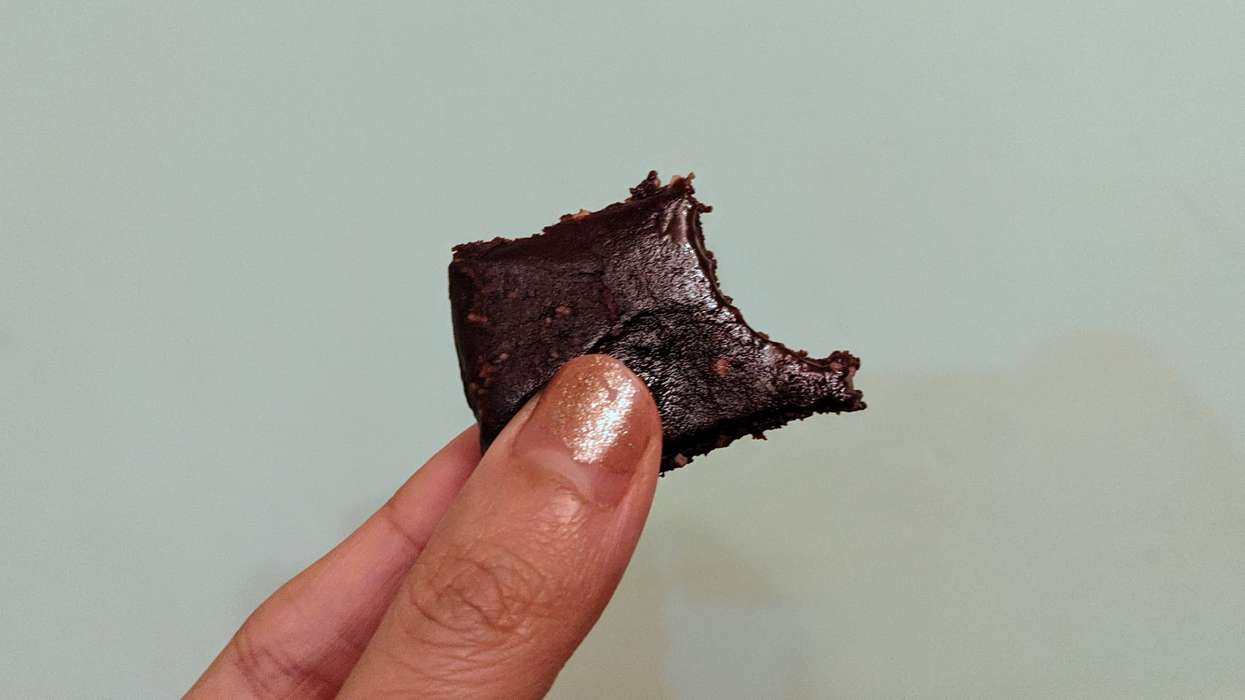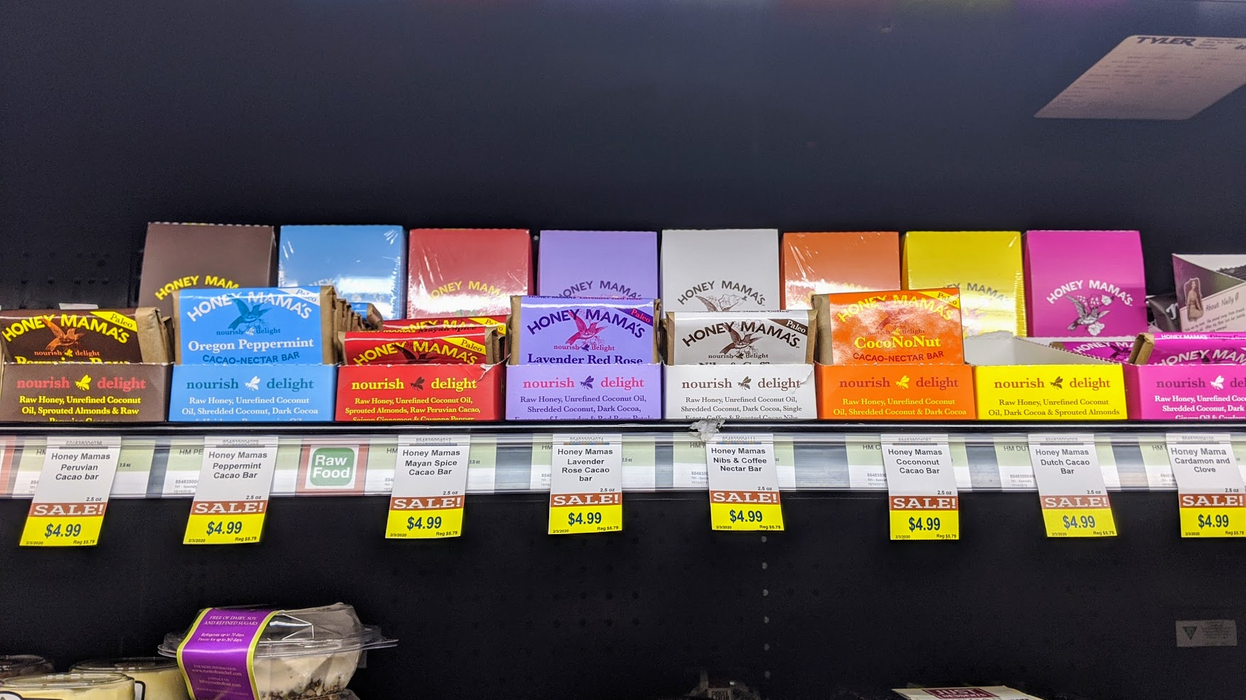 Cacoco - Vegan Drinking Chocolate
Not gonna lie but I fell for this brand because of its packaging. First, I was quite skeptical since that little box costs such a price of $14. One box, you basically could make about 3-4 cups of drinking chocolate. That's like drinking out in a coffee shop kind of chocolate. Though, you know, it's America baby! Also, it's made with almost all-organic ingredients.
If you make it thick and intensive enough, such a great chocolaty flavor. Also, it's vegan drinking chocolate! and that's how Cacoco makes people all excited. No milk, no leche, none! Only Organic Cacao, Organic Cacao Butter, Organic Coconut Sugar and other added natural flavors.
They claim to use the purest form of cacao directly sourced from beyond-organic farms so that you get purest / naturally rich and creamy whole-food beverage filled with beneficial nutrients and flavors just as nuanced as a fine wine or single-origin coffee.
I have tried 2 flavors so far, Cacoco 80% Extra Dark with organic vanilla beans and Himalayan salt and Cacoco 75% Mint Dark. Both of them are good. A bit oily you can see when it's mixed with water. Totally a nice boost to start the day with.
Cons: $4 for a small cup of vegan drinking chocolate, that's quite a bargain but keep in mind, it's a smaller individual business!
It's not the easiest cup of drinking chocolate you would ever make. There's no stir, only shake, blend or whip so you gotta wash not one but 2 things or 3.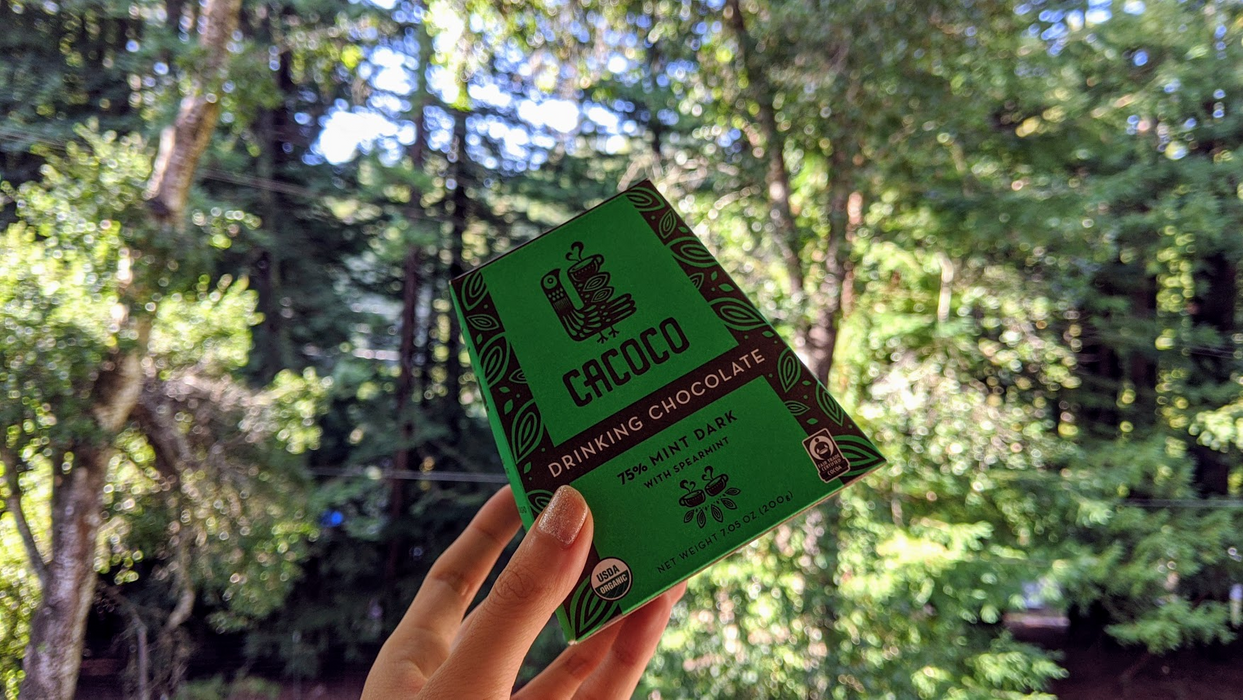 Mālama - Vegan Mushroom Chocolate
Natural Organic mushroom products for a healthy life! Mushroom powder extracts, chocolate & cacao elixirs from Hawaii
I got to know this hippie sort of chocolate with the mix of mushrooms from Cacoco Instagram. They help promote one another. I usually like chocolate and totally a fan of all kinds of mushrooms. Though never before I ate both at once so, after seeing this combination, honestly I was skeptical but then ended up with 'Why not?' attitude.
The brand Mālama is based in Hawaii and actually features their 4 types of homegrown beneficial mushroom powder. Then, they mix those with cacao!
100% Organic ingredients, fair-trade cacao, Cacao Butter, Organic Coconut Sugar with 100% mushroom fruiting-body extracts (Reishi, Cordyceps, Lion's Mane, & Chaga)
Honestly, I was hoping it would be pretty much like Honey Mama's chocolate bar as they seem to be in the same hippie level. I first received it and tried it out. Like, I mentioned, I like my chocolate with some gimmicks or something that I can chew during the chocolate melting. This is just straight chocolate.
I solved the problem by melting a Mālama mushroom chocolate bar in hot water. One bar with half a small cup of water. It gives such a thick chocolaty kind of drinking chocolate I love. French-style kind of feeling! If you keen on trying, do so!
Cons: There are no other options or flavors. Straight mushrooms extract with chocolate and that's it! It has one of the least attractive packagings for expensive organic stuff.
I got Mālama mushroom chocolate off their website for $4.50 each but the natural shops in Santa Cruz even sell it for $6. It's half the size of Honey Mama's chocolate bars. If you're not that much into the mushroom craze, skip this one.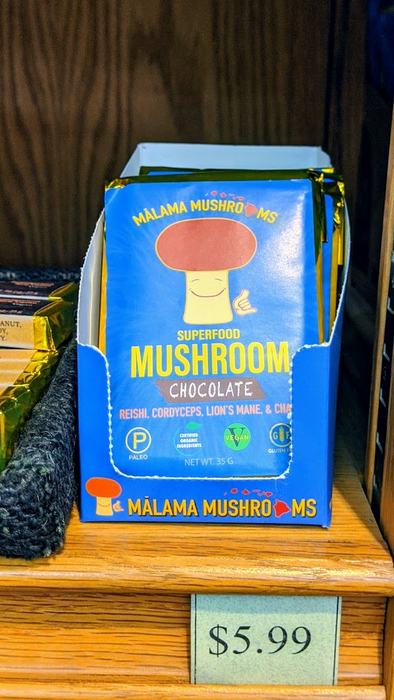 Alrighty, chocolate homemade/handmade in USA. Love them all and even now that I'm writing this chocolaty post, I'm eating Honey Mama's Oregon Peppermint chocolate bar at the same time. It's so yum and I can't stop! Grab whatever you have seen in this post if you ever come across these chocolate brands in USA or California.
㋡ Get $55 off your first adventure on Airbnb
㋡ Internet's BEST discount codes
㋡ Get Paid to Google Search
㋡ Block Ads & Earn crypto while browsing
🎥 Check out all my gear » https://www.waybeyondpadthai.com/resources/
🖤 SUPPORT DIRECTLY » http://bit.ly/waybeyondpatreon
---
All copy and photos are original content by me.




TO SUPPORT WITH LOVE 💙 PLEASE SUBSCRIBE!!! TO MY SUPER DUPER AWESOME YOUTUBE CHANNEL :)