---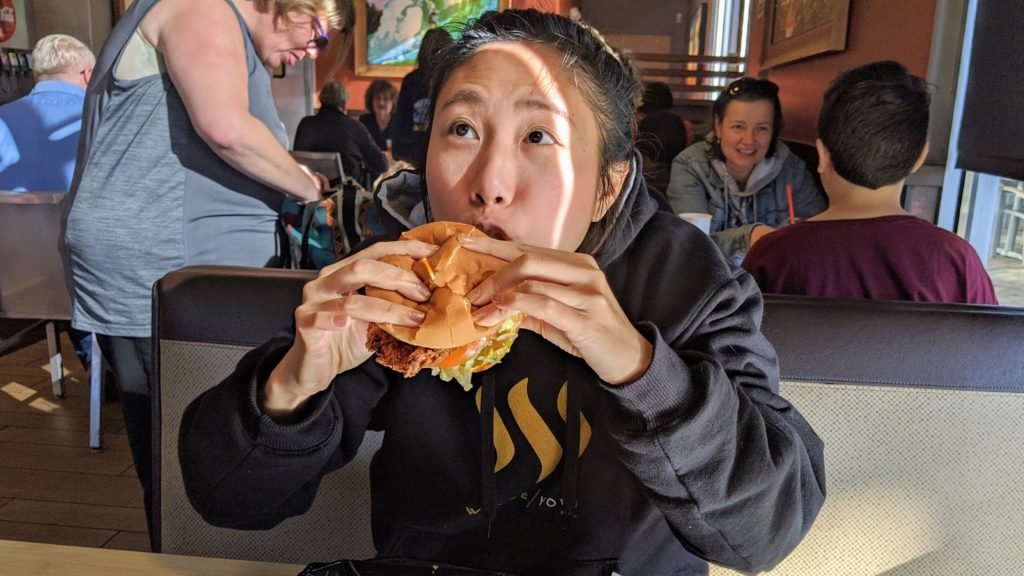 ---
Oh yes, when in Rome, do like Romans do so and when in the US, you probably gotta eat load tons of fast food as well. At least, that's what I feel like eating most of the time for some reasons. Here's the last one I just had yesterday (I had it before but..) and it stole my heart, literally, The Habit Burger Grill!
The Habit Burger Grill
Just like last time we're here, we ordered pretty much the same exact things. Kev's favourite chicken burger and I got the burger one with my juicy sweet piña. Tempura green beans is a must as any other fast food chains don't have it.. Drinks! Their Habit Burger's drinks are something you gotta TRY!
Golden Fried Chicken Sandwich ($8)
Fresh, filleted chicken breast, hand-breaded with house-made seasoned flour and buttermilk, cooked to a juicy golden brown, topped with creamy, spiced red pepper sauce, lettuce, tomatoes & pickles
Kevin loves it SO MUCH. How crunchy the white chicken breast and how right it gets fried. Good meat with great crunch. Americans like it like that. Not gonna lie, I would like it better with dark meat. It would be much more flavour and texture. A lot of you would already be like 'What..? Dark meat?'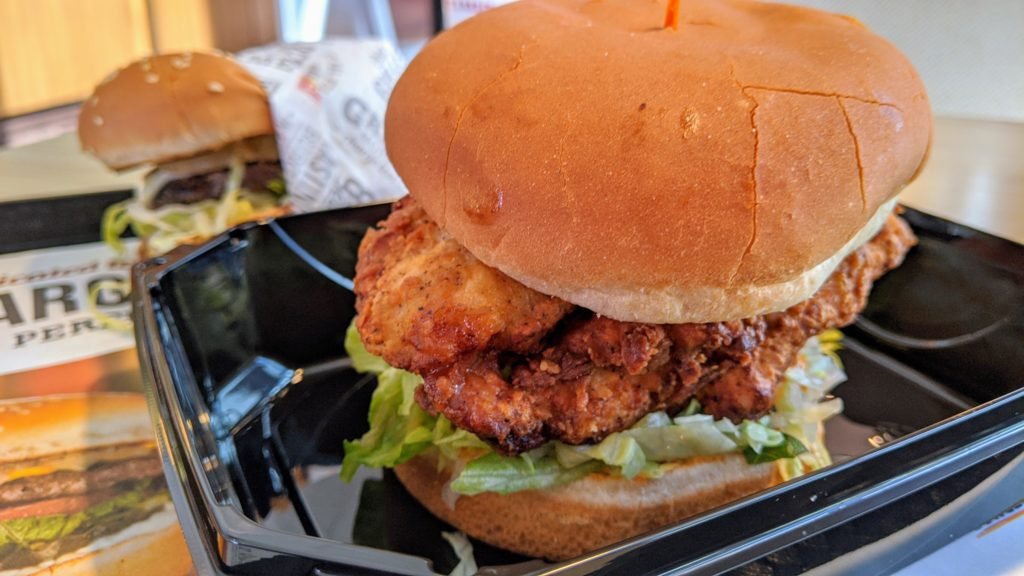 Teriyaki Charburger ($4)
Grilled pineapple, teriyaki sauce, crisp lettuce, fresh tomato, caramelized onions, pickle, and mayo on a toasted bun
I went straight for this one because of the 'pineapple'. I'm a piña fan for the believe that its sweetness and sourness would as such fruity umami taste to it and yes, #true in this case. The pineapple compliment the teriyaki sauce real well. Habit Burger's patty is juicy enough unlike those dry and hard to swallow like any other fast food chain out there..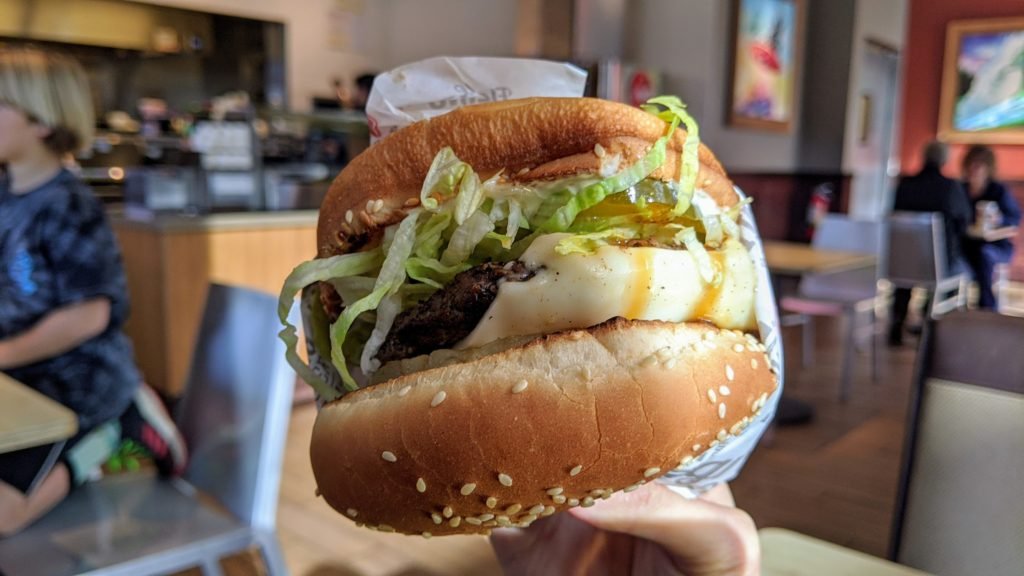 You're gonna love Habit Burger's Fries!
This is what I remember real well about the place. They got this unusual kind of fries! Not exactly fries-fries but you know, it's crispy, compliment the burger, fun to dip in ketchup and it's GREEN!! Tempura green beans we're talking about. Its naturally sweet, crispy from outside, nice and soft from inside just like Habit Burger's sweet potato fries!
Not to mention their top quality pickles. It's little yet powerful!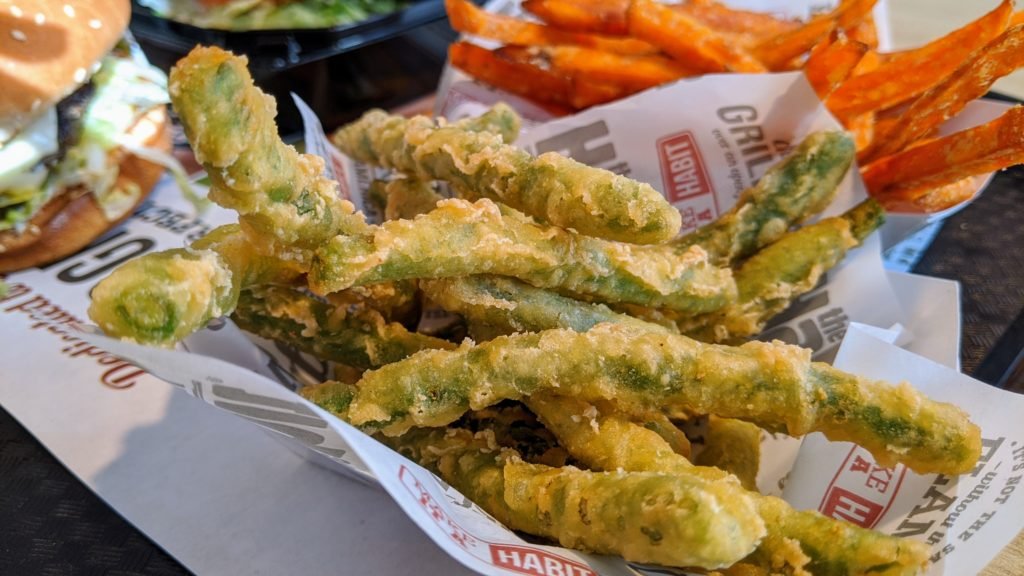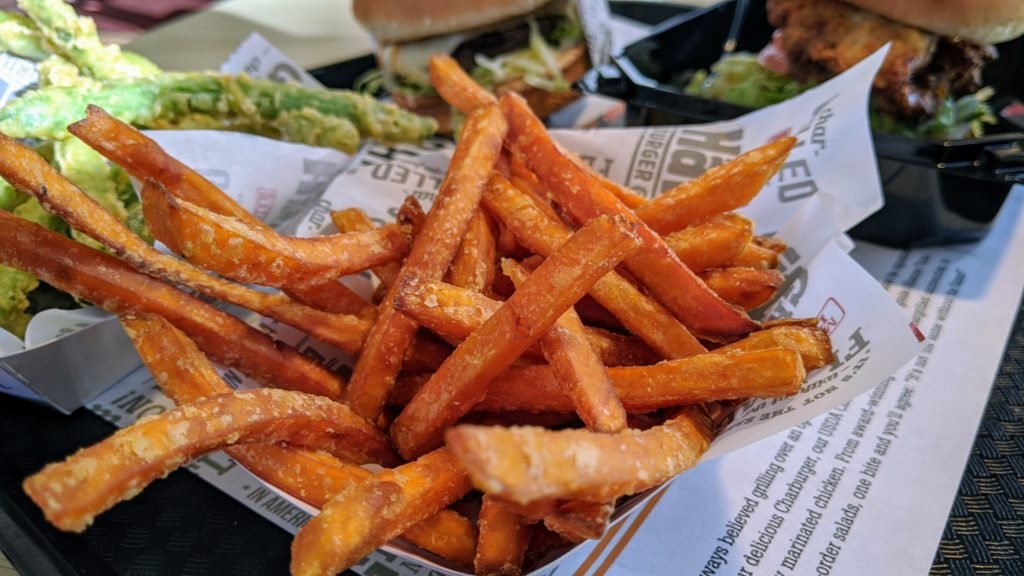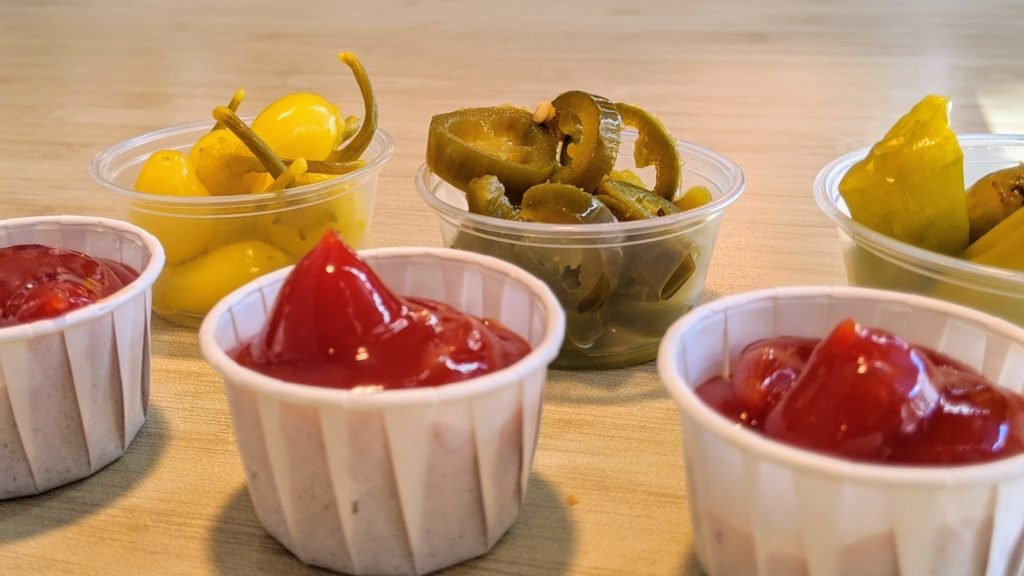 Specially made Habit Burger's drink
Not just unhealthy choices you got but fresh juice and freshly brewed tea! We went straight to juices as you see, how good does it sound? Then we kept drinkin',refilling, drinking.. next thing you know, you out of the place and realised, 'Dang it! We forgot to try their tea!!' Well, there are always next times.
Now let's talk juice! I love their combination. It's creatively refreshing. Strawberry limeade : Strawberry puree, limeade with fresh cucumber. I know! I loved it too! Next is a bit herbal and yes, loved it! Peach and Ginger nectar : Peach puree, ginger puree, lime juice and basil.
I really just couldn't decide which one I liked more. They all are real good! Do try!!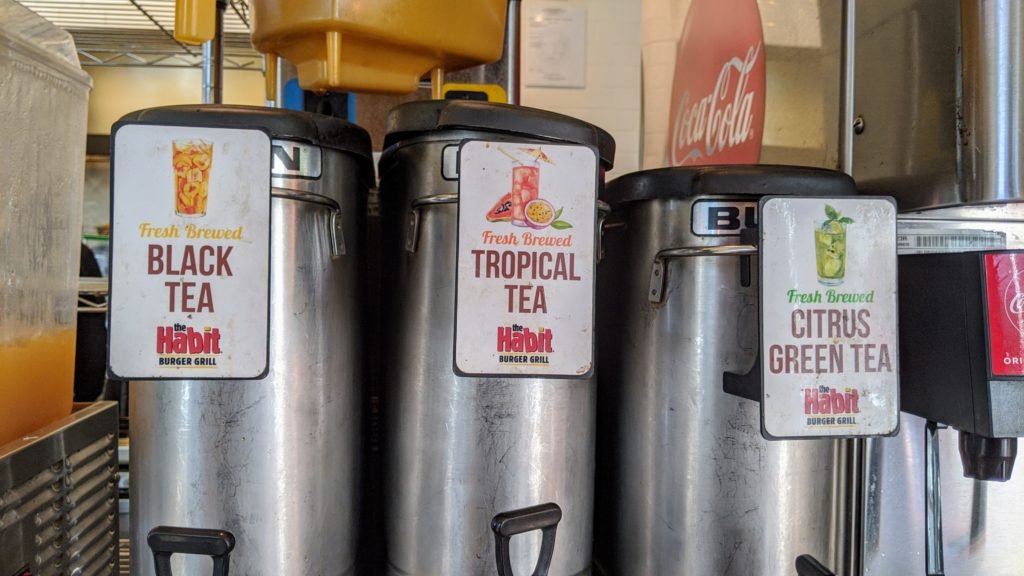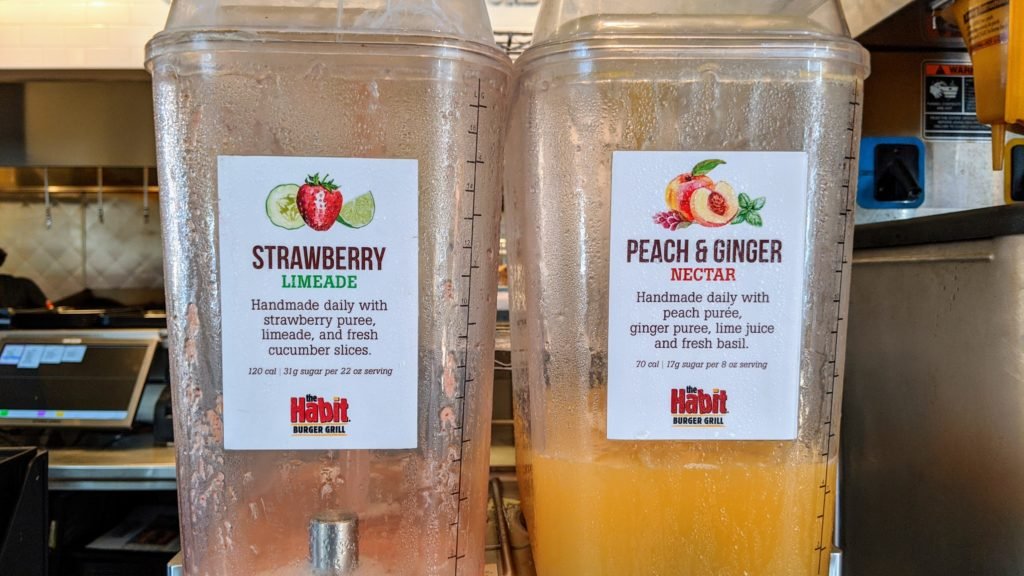 Marianne Ice-cream
A min walk down the road has this cozy ice-cream shop outstanding because of its red building by the road. It's been here for quite sometime and it's Santa Cruz people's fav! Kev and his friends love it here so.. Here we go!
Short visit after the delicious Habit Burger saltiness, now we go all sweet and creamy.
Pistacho ice-cream . Quite sweet at first then the after flavour is nice! The uniqueness of pistachio taste we all love. I went for the one called 'Highway', It's pretty much Rocky road with cashew nuts instead of almonds.
** FWI Cashew nuts are not nuts! They're seeds!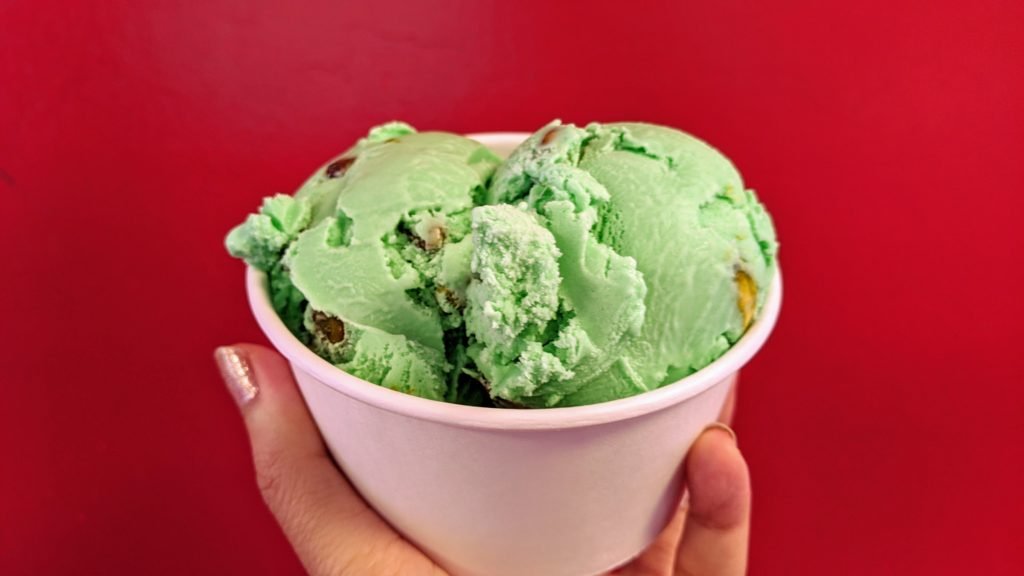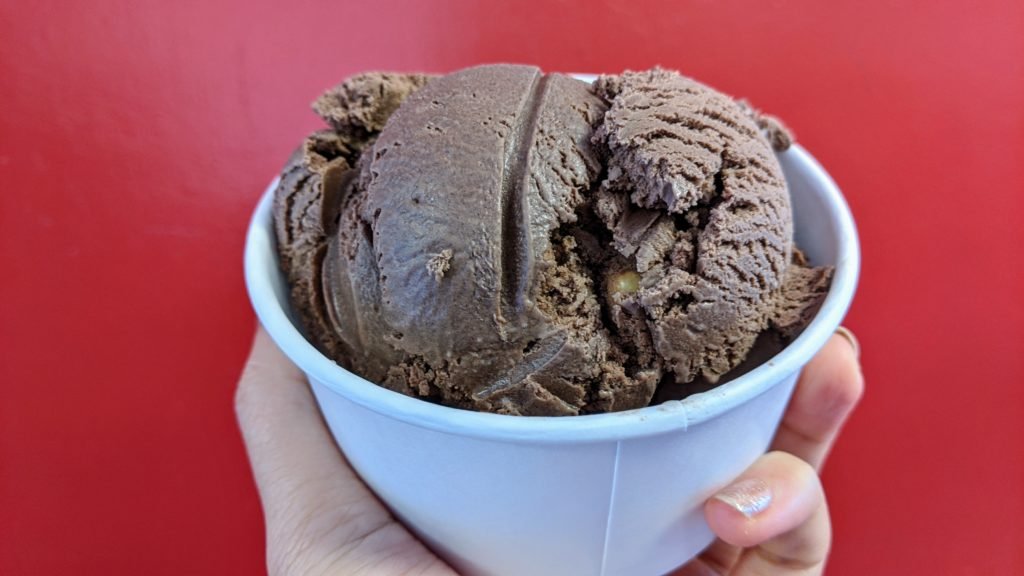 The inside of the shop is quite cute and as mentioned, it's cozy. Also, I like how creative Marianne is with the ice-cream flavours. Just like the one I got and a few others.
4 scoops in total for $9. That's not too fun of an ice-cream price but you know, it's homemade! and creative!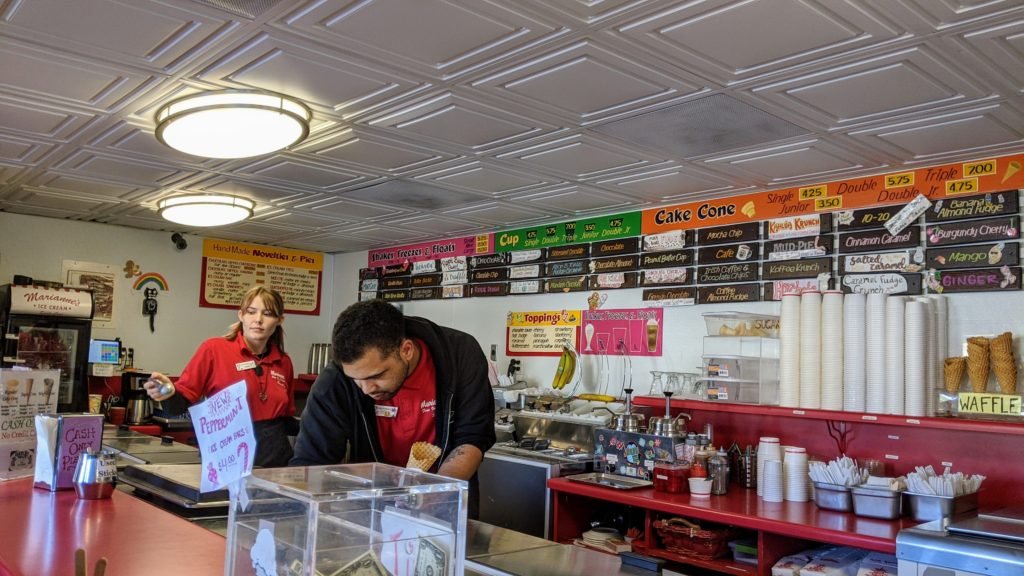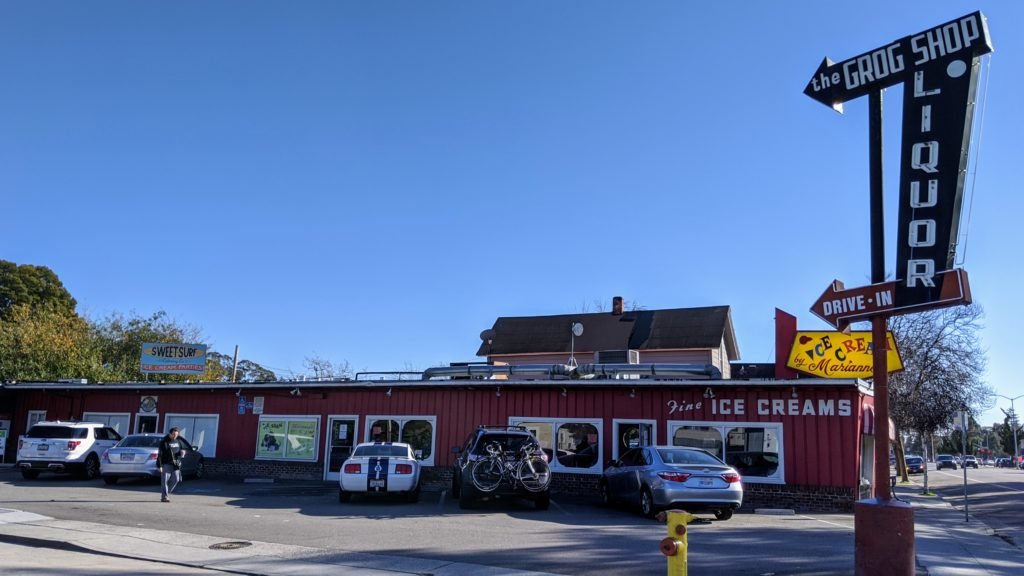 ㋡ Get $55 off your first adventure on Airbnb
㋡ Internet's BEST discount codes
㋡ Get Paid to Google Search
㋡ Block Ads & Earn crypto while browsing
🎥 Check out all my gear » https://www.waybeyondpadthai.com/resources/
🖤 SUPPORT DIRECTLY » http://bit.ly/waybeyondpatreon
---
All copy and photos are original content by me.




TO SUPPORT WITH LOVE 💙 PLEASE SUBSCRIBE!!! TO MY SUPER DUPER AWESOME YOUTUBE CHANNEL :)