You have heard so much about picanteria, haven't you? If you're coming to or are already in Arequipa, of course you have! It's a thing here. Big thing. One of the restaurant type people love to go for lunch for some authentic Peruvian food. Let me bring you to a really really good picanterias in town where the locals recommend and tourists shouldn't miss, Picanteria La Nueva Palomino! Just a few minutes walk from Yanahuara Scenic Overlook so 2 birds with one stone. Awesome!
Picanterias in Arequipa, Peru
A picantería, is a traditional lunchtime restaurant in Peru, around the cities of Arequipa and Cuzco. ... Picanteria refers to a place serving Picante ("spicy"), a one-plate dish of various stews.
While in Arequipa, Peru, we have tried a few picanteria so this is not the one and only that we love. We love Victoria – Picantería in Arequipa too! So much! We ate the delicious deep-fried whole guinea pig (cuy) there. #yum!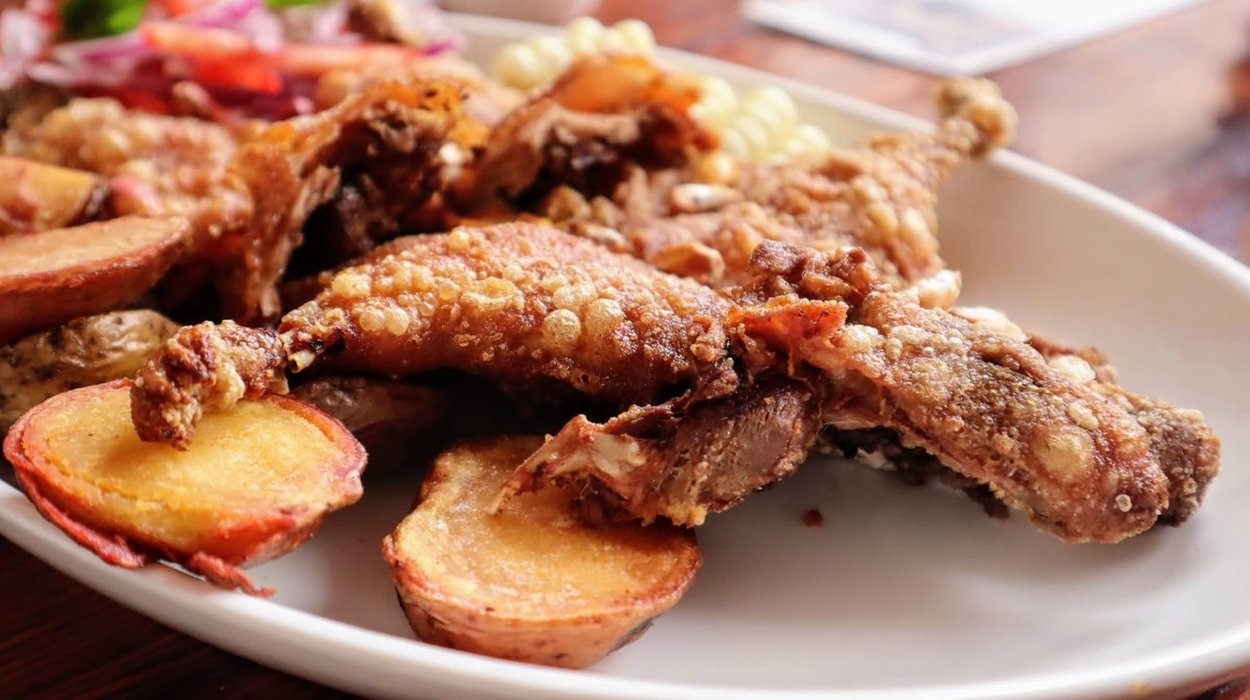 Yanahuara Scenic Overlook
Honestly, even just walking around the small streets around there, it's already pretty and very enjoyable. I don't think we will have any problems killing time in this gorgeous white city, Arequipa.
Here come again another epic picanteria experience while in Arequipa, Peru. This one, one of the hostel staff recommend we go there. Then again, a guide from the Arequipa free walking tour also said, this is one of the best, Picanteria La Nueva Palomino.
Plus the recommendation from fellow couple tourists, they say it's worth a walk to go to Yanahuara Scenic Overlook. Amazing view of the city with the volcano as a background.
Both places Yanahuara Scenic Overlook and Picanteria La Nueva Palomino are literally right around the corner of each other so we went to visit both in the same day. Yanahuara Scenic Overlook is best to go visit in the early morning as it can get foggy anytime later in the day (Yeah, Arequipa sky is a bit weird...). Then, the picante opens at noon so oopsy! seems like we will have sometimes to kill. Luckily, around there, there are a few shops, churches, museum and parks for us to chill around so.. all good.
Yanahuara Scenic Overlook
Miguel Grau, Yanahuara 04017, Peru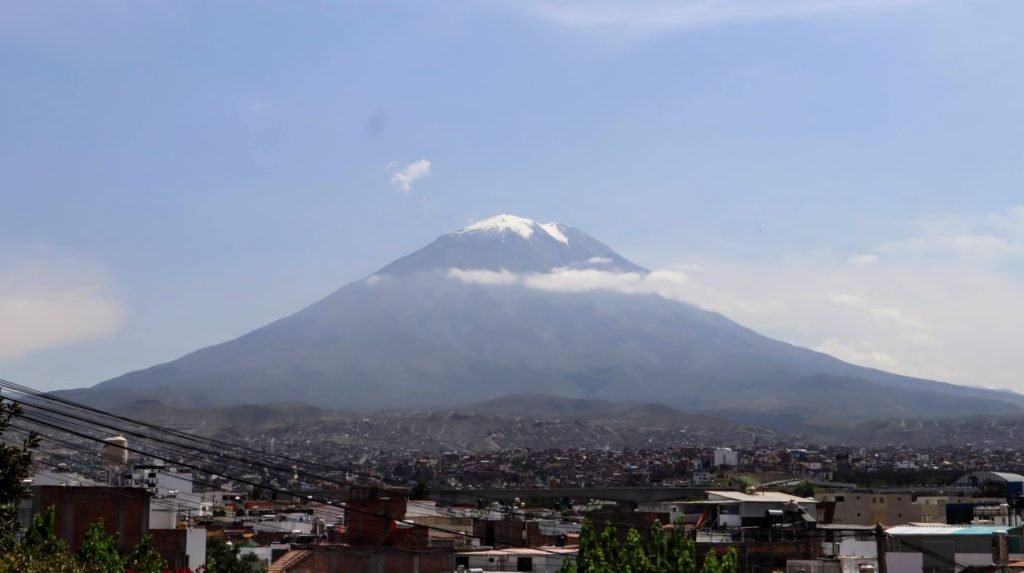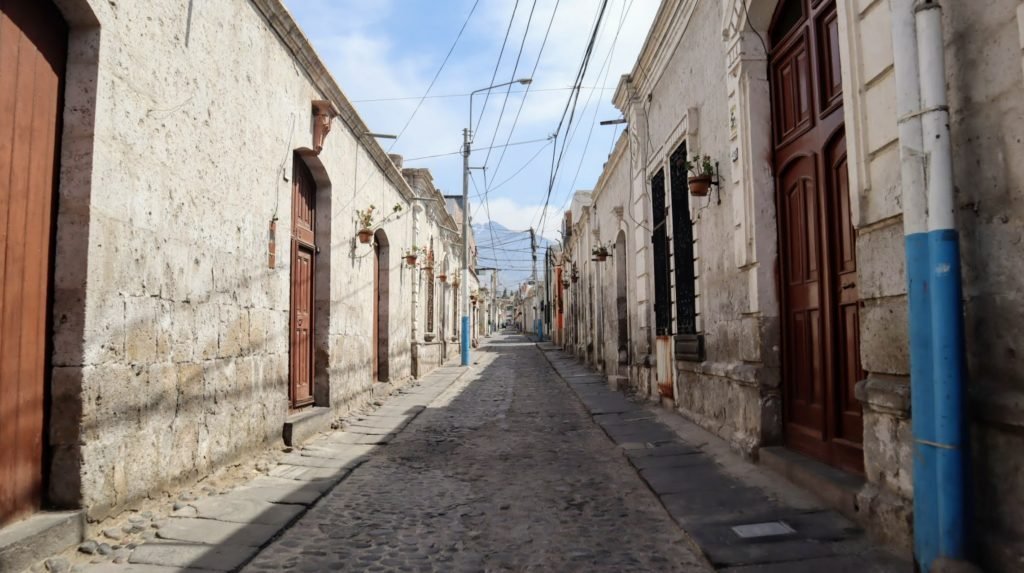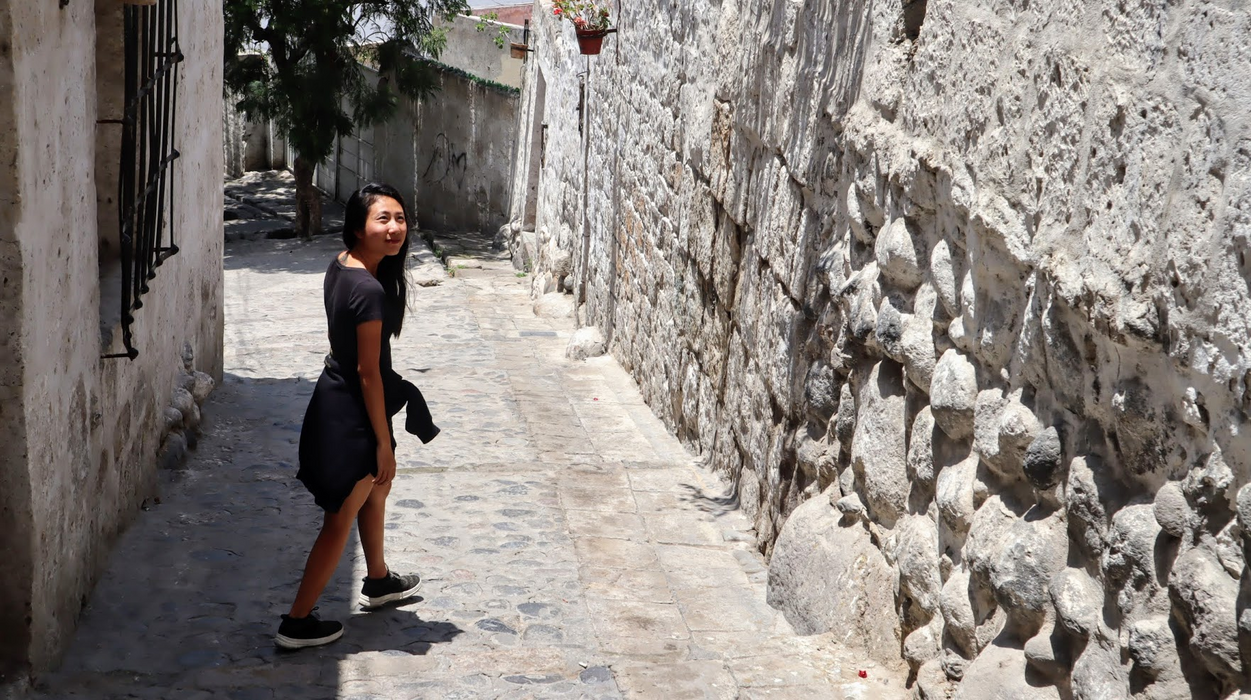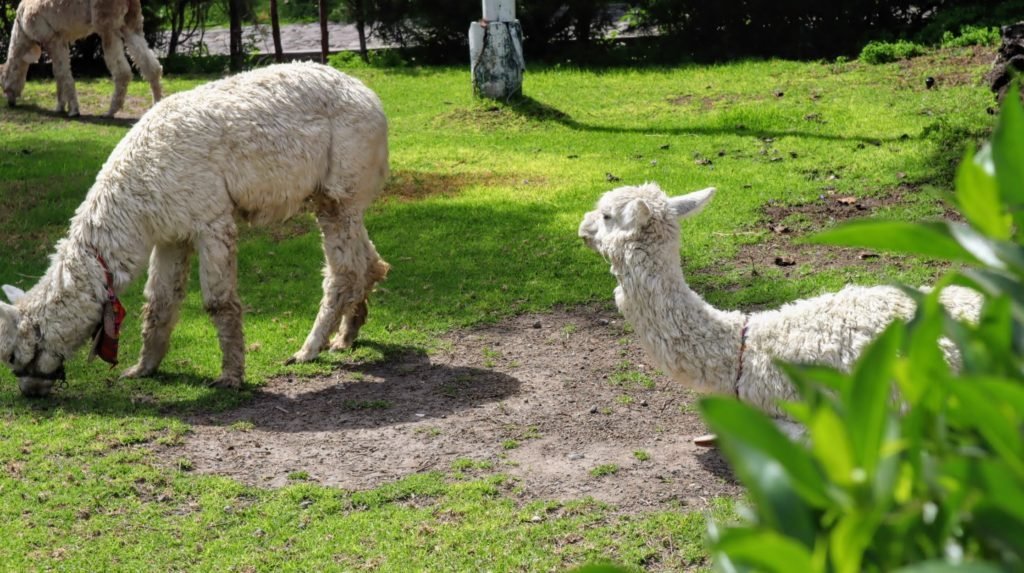 Picanteria La Nueva Palomino
We waited for hours for Picanteria La Nueva Palomino to open. We also went in a bit earlier like around 11:40. There's already a line there and seemed like it's getting longer and longer. They have a few security guards guarding the door. We were wondering why and possibly, just to prevent some dine and dash? or drunk people fight after a few jug of Chicha de jora (Peruvian corn beer - So yum!)
Picanteria La Nueva Palomino dance before lunch!
First minute walking into the Picanteria was real cool!
Anyways, we are not allowed into Picanteria La Nueva Palomino till 12:00 sharp. At first, it's kind of annoying but after we all went in together and saw the waiters had gotten together holding hand and dancing along with a Picanteria kind of song (not exactly that type of song #lol). A really unique way of them welcoming us, the annoying feeling faded away but more impressed instead.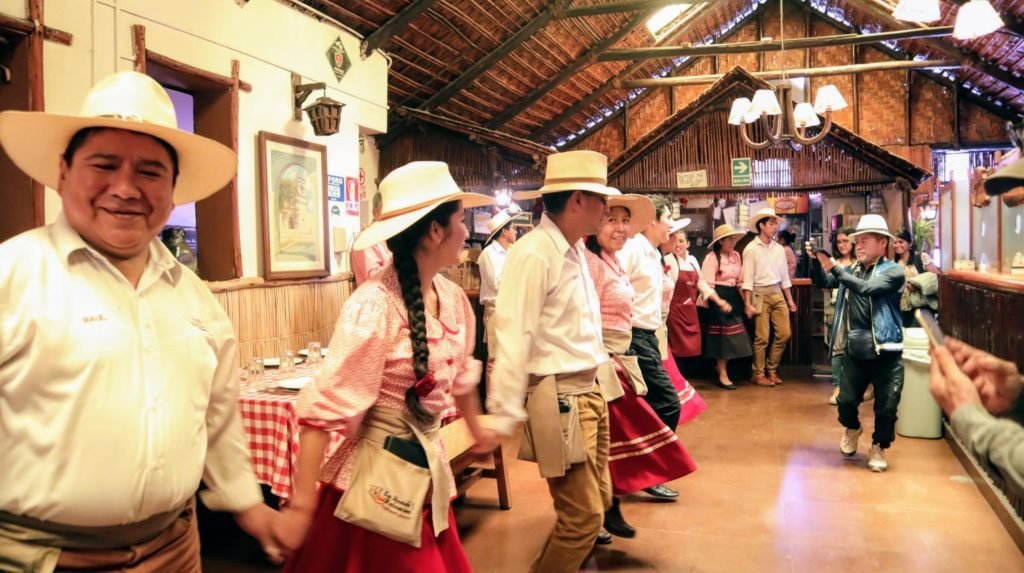 When you're in a picanteria, you know right away you're in one.
You can't beat the decoration of all the picanterias. It makes you feel like home, warming and welcoming. It's unique and colorful. It's not like you dine in any other type of restaurant. Here at Picanteria La Nueva Palomino, it's a mixture of wooden colors and also real wood contrast with a lovely red. Nothing too fancy but again, this is the whole different story compared to any other types of restaurants.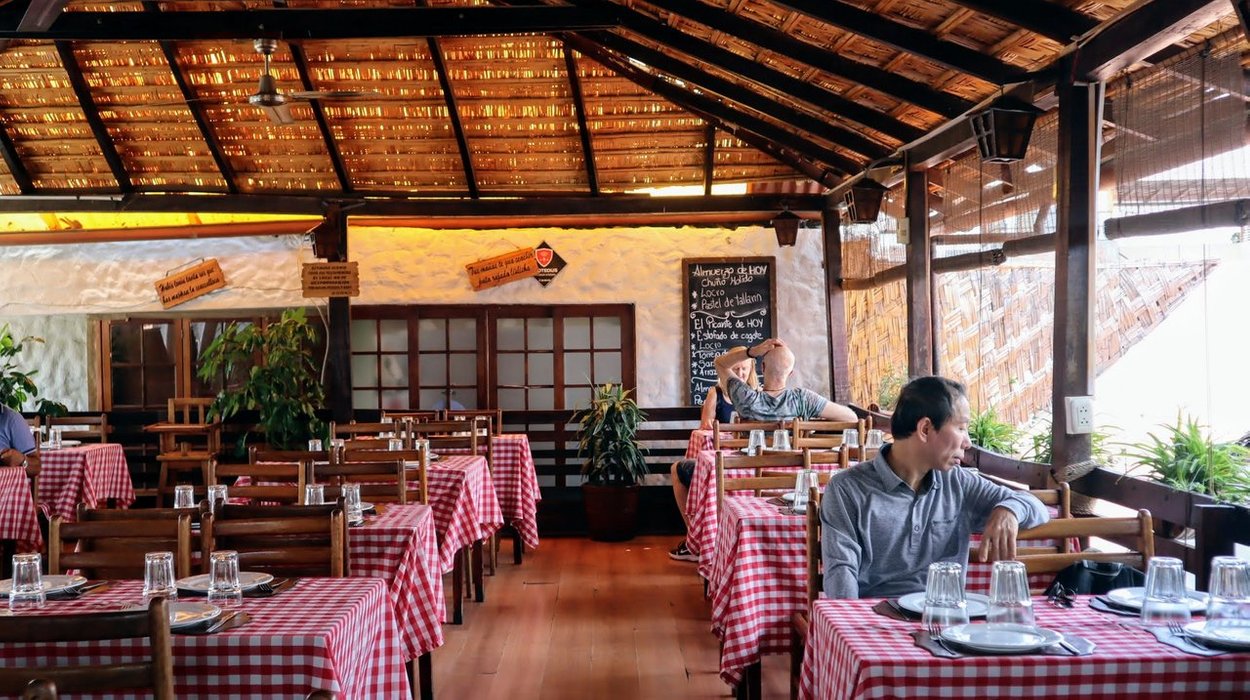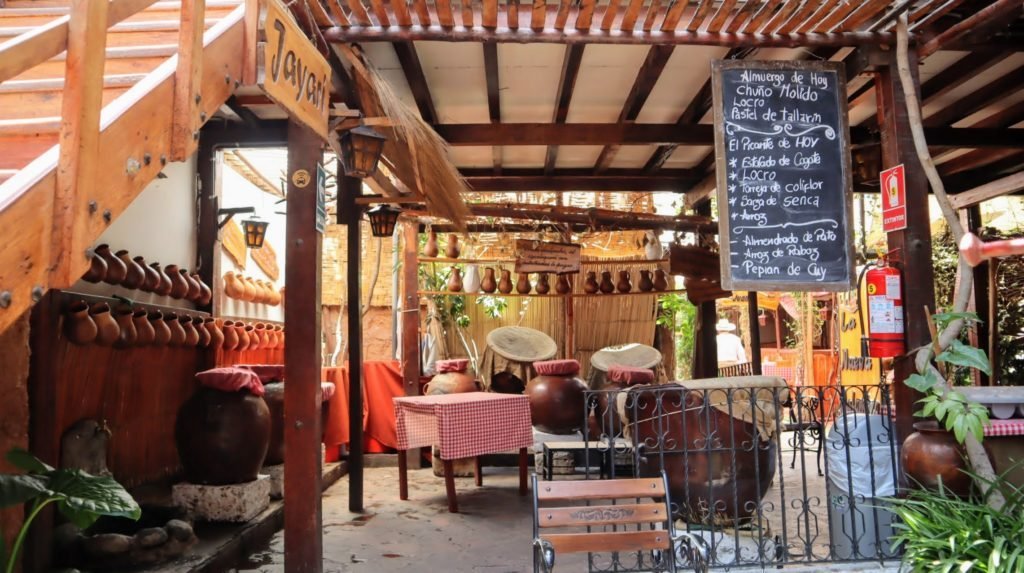 Chicha de Jora - Peruvian corn beer (S/ 18) at Picanteria La Nueva Palomino
Where in the world you could drink this kind of beer other than in Peru?
We order one menu item which our waiter told us it would be just enough (He was right). Plus, one type of Peruvian drink. A type of drink we had tried before at Victoria – Picantería and we loved it. Here we go again, a big jug of Chicha de Jora (Peruvian corn beer). The purple corn drink that's fermented with some sugar for a few weeks and bamn! A carbornated sweet and sour drink that's purple!
We knew it's homemade as we had asked the our waiter quite a few times. Though we didn't know that by saying 'homemade', they really make it in house just right there on the first floor. You could even see them scooping out the corn beer every so often.. That's so cool! That's way too cool!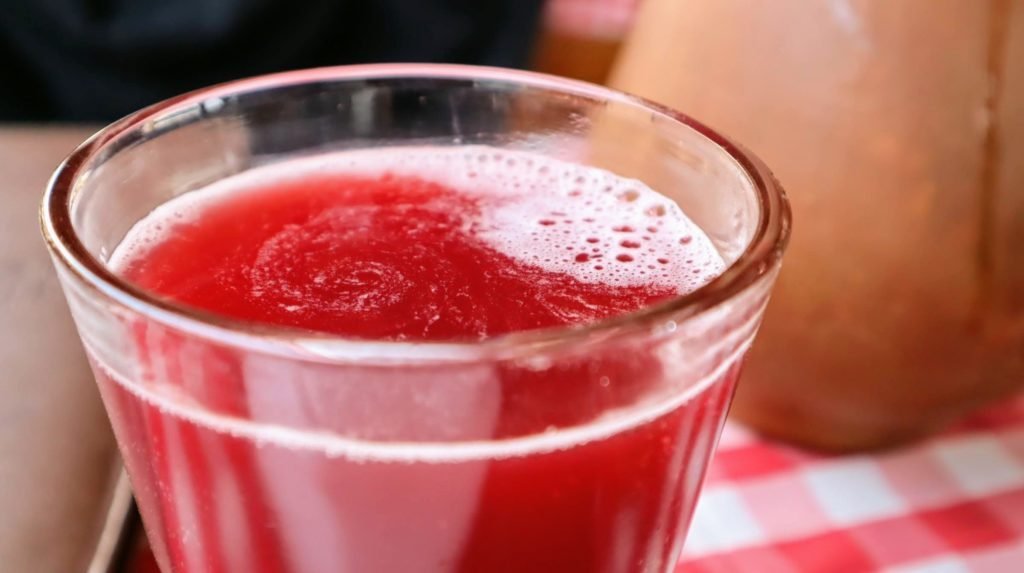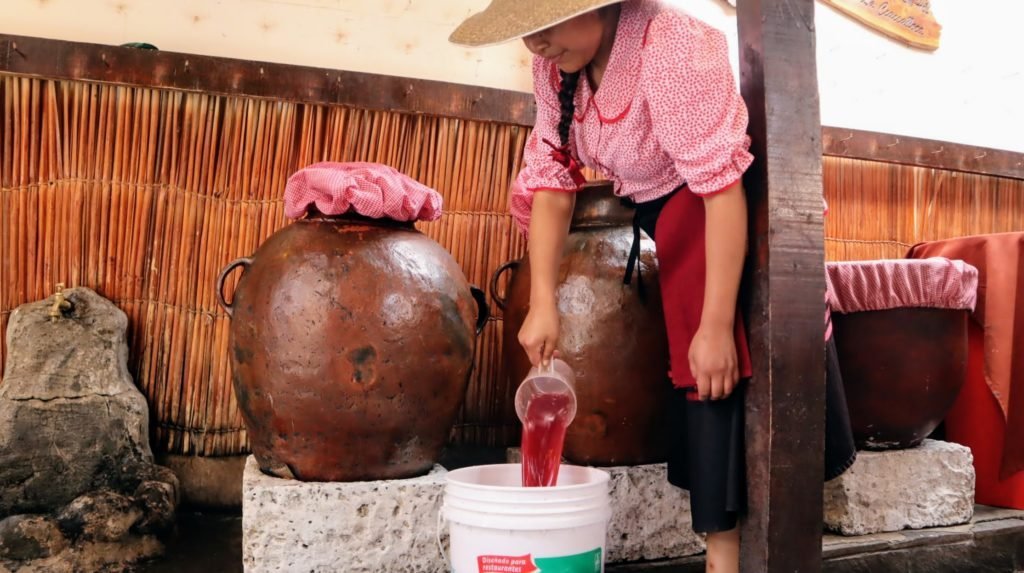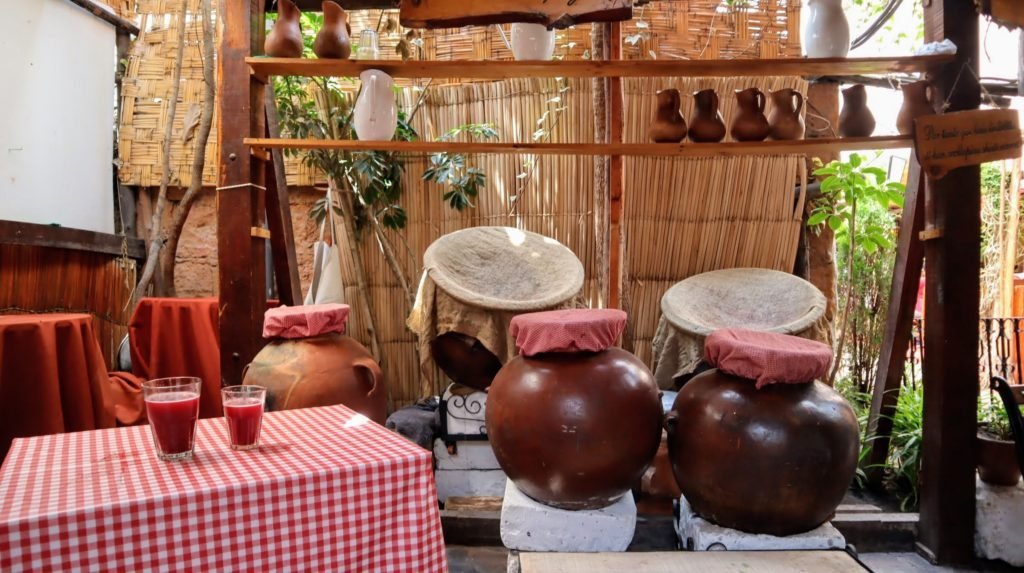 Super Picante (S/ 50) at Picanteria La Nueva Palomino
See the meaning of picanteria, a place serving Picante ("spicy"), a one-plate dish of various stews... We had no clue back then but our beloved waiter recommended the dish so we went for it.
Super Picante comes with a few items: stuffed hot chili pepper or the famous Peruvian Rocoto Relleno, pastel de papa, beef stew, sarza of pork feet, white rice, torrejita, cogollo of chica or corn, and dish of the day.
We had no idea what was coming...
One thing we kind of guessed it was the corn nuts, always, siempre. Crispiness before every meal. Once Picanteria La Nueva Palomino's Super Picante was served, 'Whoa!', yes, that's the word for it. A gigantic plate of a lot of things combined. We were excited.
Trying everything a bit here a bit there. The cheese, the corn, the beef, the pork feet and all the sauce combined. They were quite good.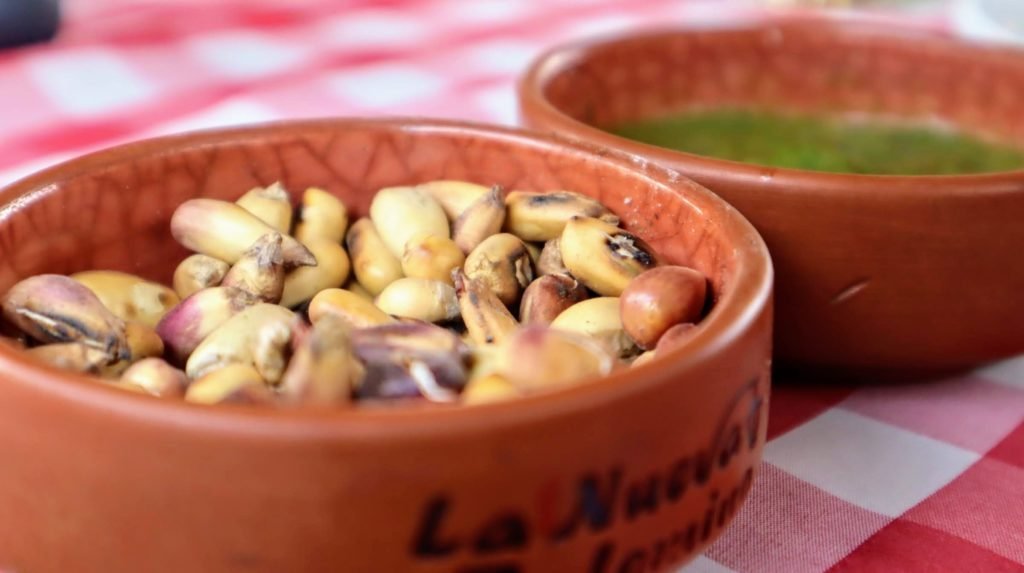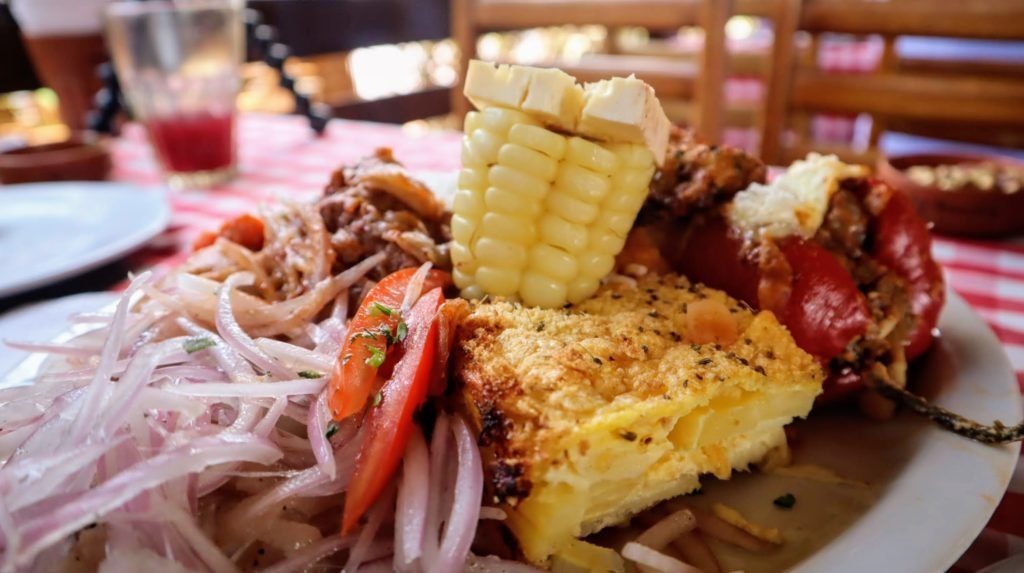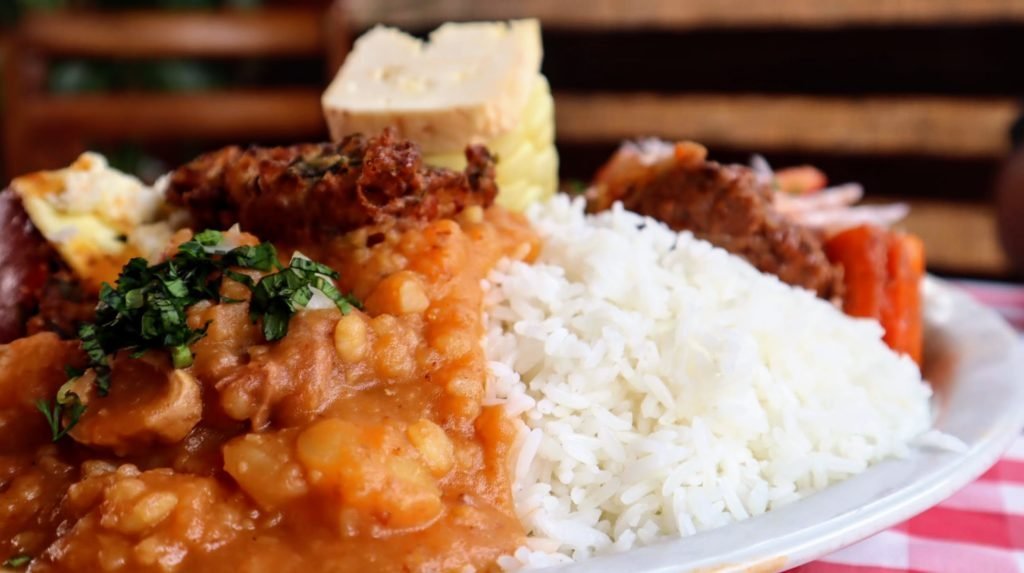 Rocoto Relleno
Rocoto is a very spicy red chili. Relleno means stuffed/filling. As simple as that, stuffed spicy red chili.
One thing we really wanted to try as we had heard about it a million times and it's something we need to try at least once when we're in Arequipa, Peru. Or in Peru in general actually. We miss the spiciness, that's also another reason.
It's delicious but I was a bit disappointed...
I was hoping it was going to be really spicy. Like, Thai spicy but it's not even close. I almost couldn't feel the spiciness, to be honest. It's just a tiny bit. Love a little crunch of the chili though <3 Not exactly sure if it's little spicy like this just here at Picanteria La Nueva Palomino or throughout Peru?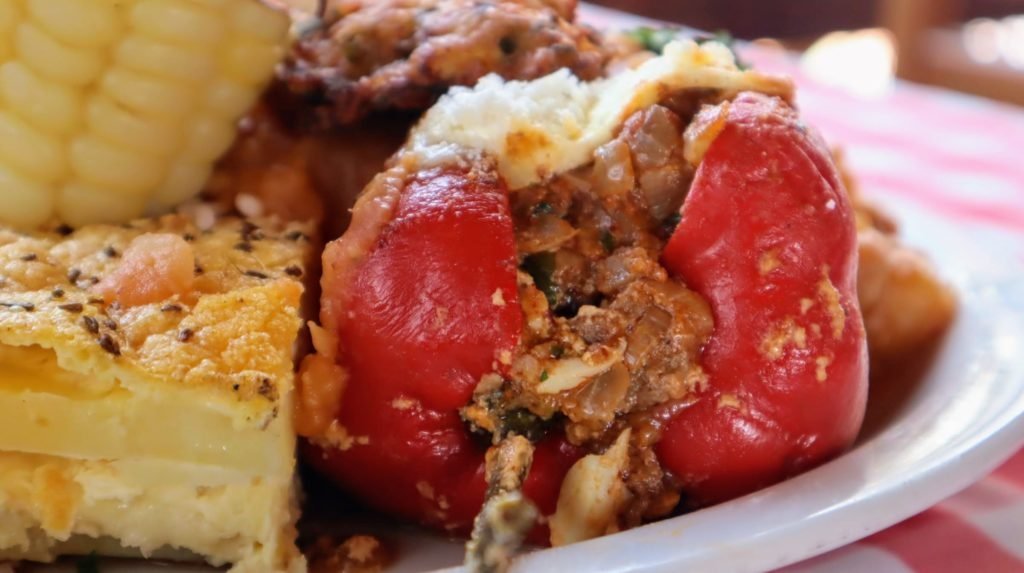 Dude, 2 of us coudn't finish the dish... The Picanteria La Nueva Palomino' Super Picante was a bit too super for us which one big American man included #oops.
Picanteria La Nueva Palomino was a really really great dining experience while in Arequipa, Peru for sure. We love picanterias in general but this one seems a bit more special. Maybe that's why it's so packed with a long line even before it's open? Maybe that's why it got such a great review and even all the locals highly recommend it?
Great food, good service and I got a bit tipsy from that delicious corn beer. Happy happy. No one judges it better than your own taste... I do recommend Picanteria La Nueva Palomino while in Arequipa, Peru :)
Picanteria La Nueva Palomino
Leoncio Prado 122, Yanahuara 04000, Peru
OH! ** It's cheaper than we thought!
Wow, this is something I was so happy. Asians love discounts, indeed! The Super Picante was S/ 50 and a big jug of chicha de jora was S/ 18. Once the bill came, the jug of chicha de jora is actually included with the meal already. I was like 'Whatttt? (Love that #lol)'
㋡ Get $55 TRAVEL CREDIT
㋡ GET PAID to Google Search
㋡ EARN CRYPTO while browsing
🎥 Check out all MY GEAR
---
All copy and photos are original content by me.

TO SUPPORT WITH LOVE 💙 PLEASE SUBSCRIBE!!! TO MY SUPER DUPER AWESOME FOOD VLOG CHANNEL AND THE BRAND NEW 360° VR TRAVEL CHANNEL. SUPER FUN! COME JOIN! :)