No, what we've talked about Lampang Cultural Street Market last time was not it. The market has more to offer. It's a Northern Thai. All local and easy going vibe kind of.. Yes, I really felt that way while walking on that small street and I loved it.
Drinks at Lampang Cultural Street Market
The weather was never really cold this time of the year. No, not even up north like in Lampang so, cool refreshing drinks needed always. We had a few drinks in that only hour wandering.
Let's start with the most colourful one I fell for..
Street fruit smoothie stall
I know there're these fruit smoothie places elsewhere around the world but not many places would have this kind of street stalls like in Thailand. Also, the prices, elsewhere just can't beat Thai local prices! The fresh pineapple smoothie (Always la piña) cost me 20THB or a little less than a dollar.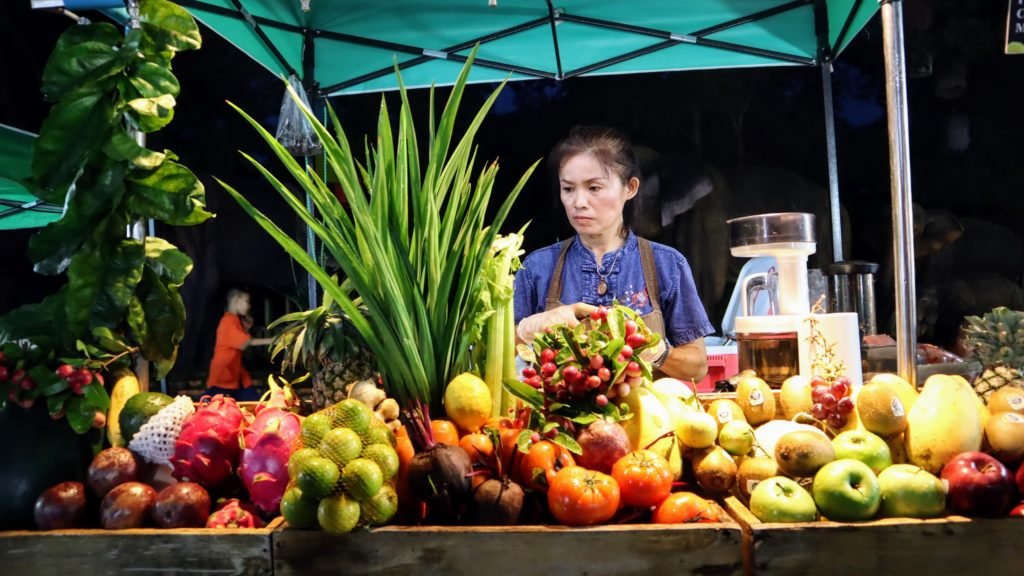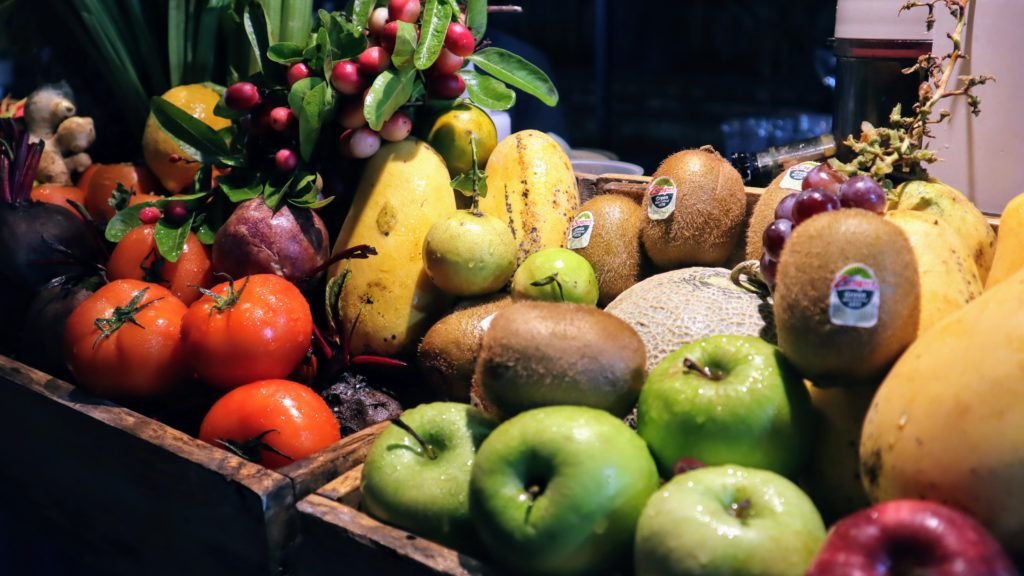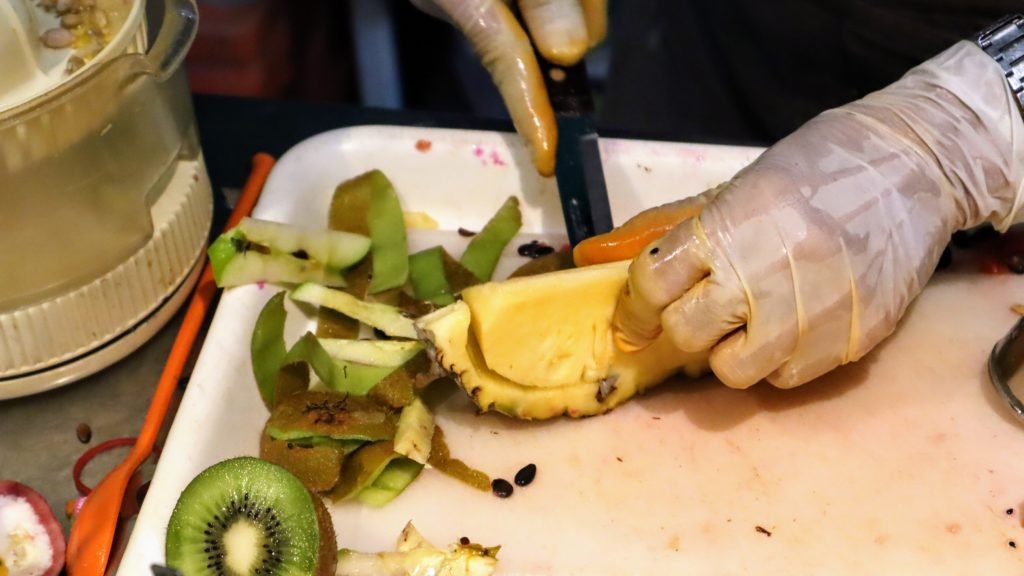 Honey and Lime juice and its special handle
My oh my, in Thailand nowadays, buying whatever drink in a cup, you would also get a plastic handle that I don't really think we need it that much. People need it though, for some reason. At this Lime juice stall, it's the whole different story as they have this handmade natural handle. So cute and earth loving. We loved it a lot!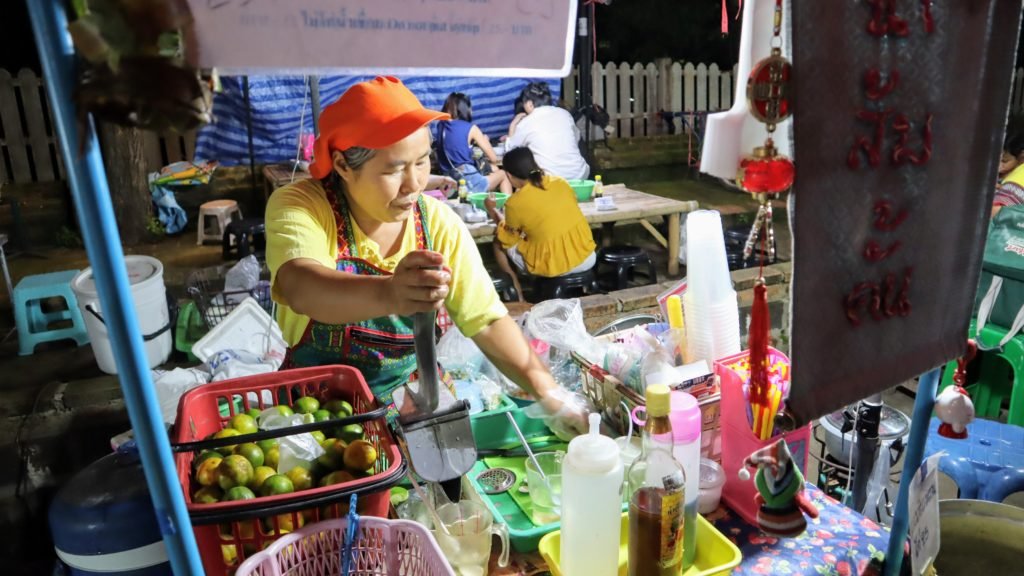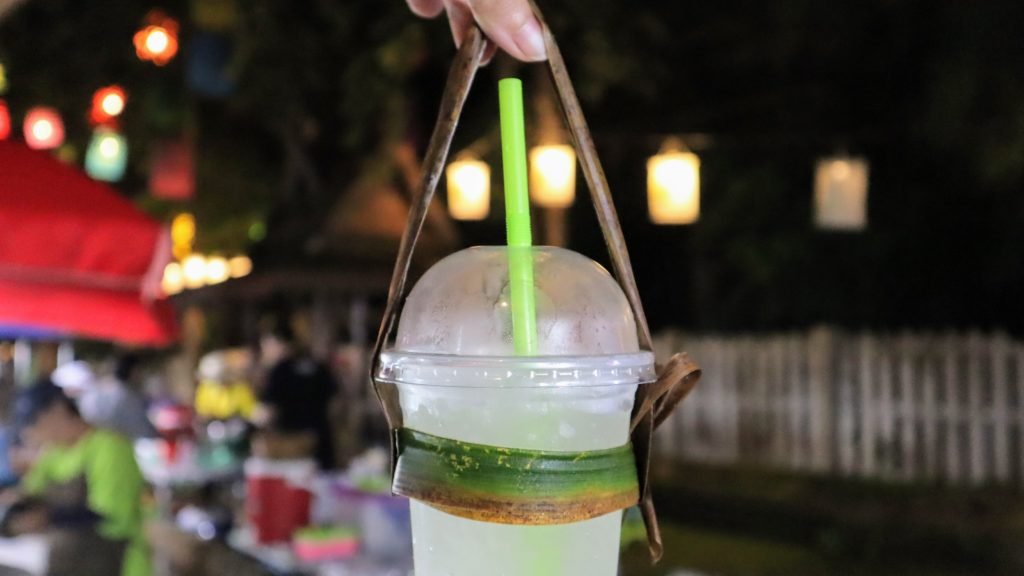 Karonda Fruit
I'm sure this is something new to a lot of you here. It's even not so common around here. A small fruit with sour taste. I love it when they make juice out of it with a bit of sugar and salt. Pretty pink colour with so many health benefits also.
Benefits : Its fruit is used in the ancient Indian herbal system of medicine, Ayurvedic, to treat acidity, indigestion, fresh and infected wounds, skin diseases, urinary disorders and diabetic ulcer, as well as biliousness, stomach pain, constipation, anemia, skin conditions, anorexia and insanity.
Fun fact! I search the name of this fruit in English and google told me this.. Well, if you're Thai, or know Thai, this would be dang dang funny!

Colourful Miscellaneous Stuffs at Lampang Cultural Street Market
Sugar cane could also be squeezed and made juice out of it.. Though, it could also be a base for a bug to be on.. See! Told you it's a colourful street! :)
As it's not really a tourist street at all. A lot of stuffs they sell here at this Lampang Cultural Street Market are something locals really use or need. A few clothing stalls, flowers (for Buddhism chanting) and even tons of fresh vegetables for home cook.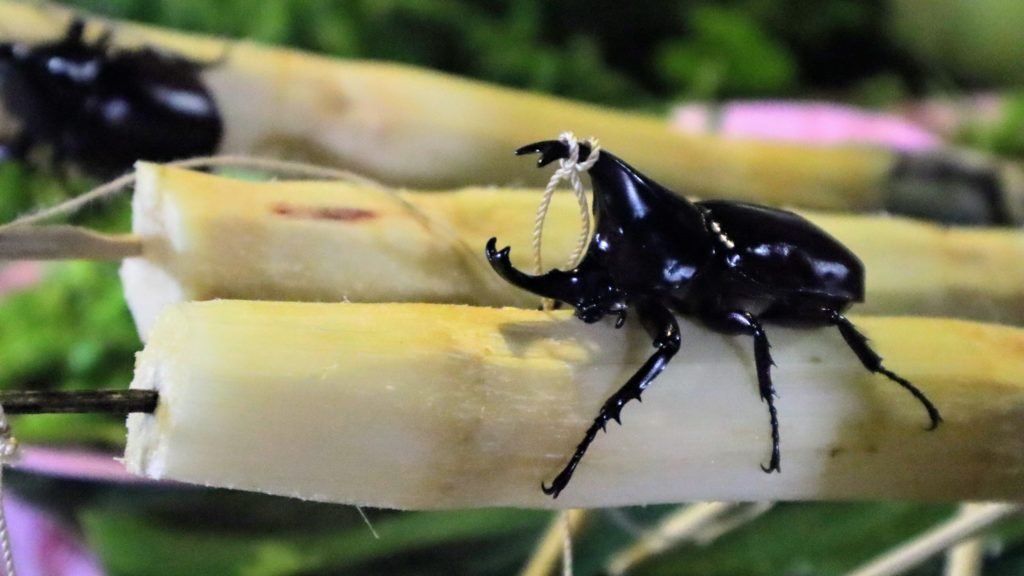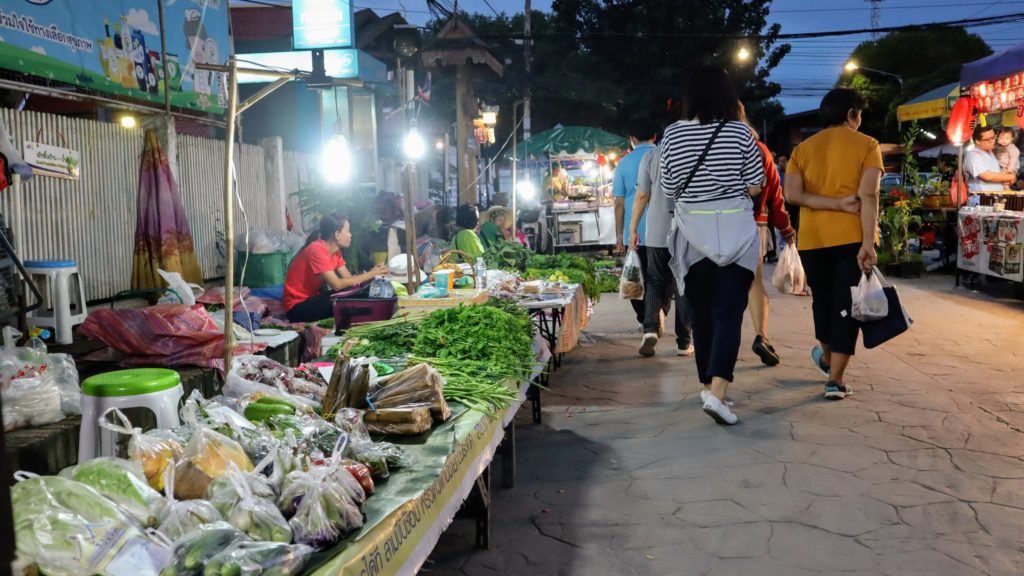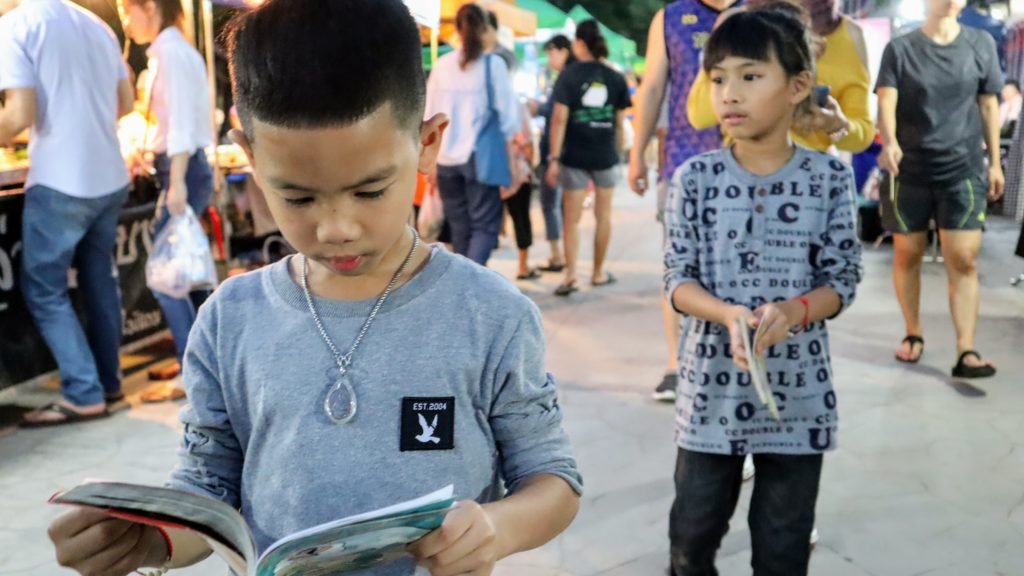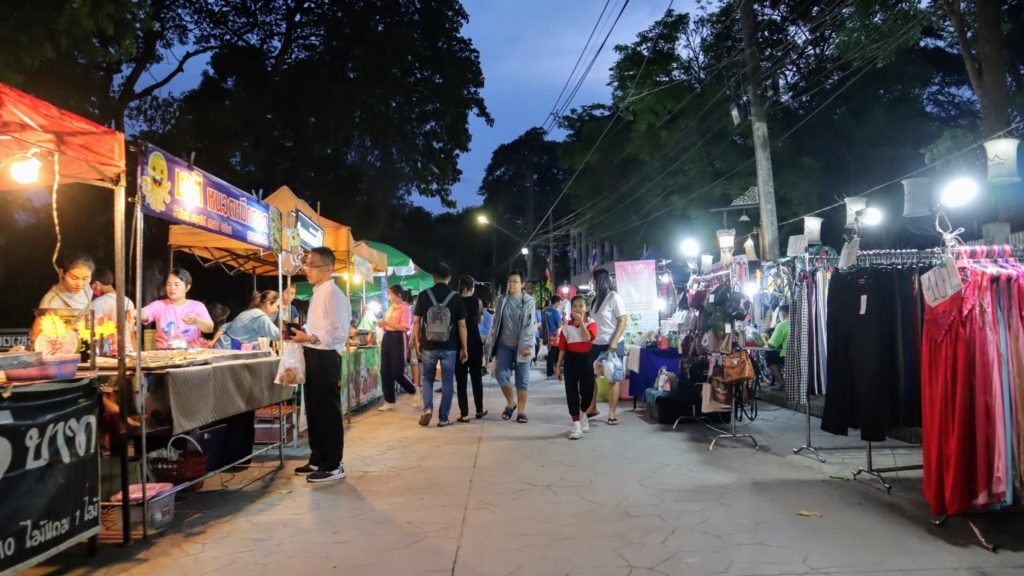 A small surprise at the market. You wouldn't really expect any historic sites or ruins here, would you? I didn't but then, on the way we saw this.. Just right off the street and people were so happy taking selfie with it.
The wanderlust and curiosity took us there, literally.
There, a really nice small local street where we hadn't even known it's there. Thanks to the sign and its simply catchy name, 'Lampang Cultural Street Market'. I love all the food and drinks we had. I love the local vibes and how honest they are about the prices. If I have a chance to visit Lampang again one day (I'm sure I will..), I would totally be back here with real empty stomach and try them all delcious Northen Thai style food / snack and all.
Lampang Cultural Street Market
Address : Wang Nuea, Wiang Nuea, Mueang Lampang District, Lampang 52000
Tel : 054 237 229