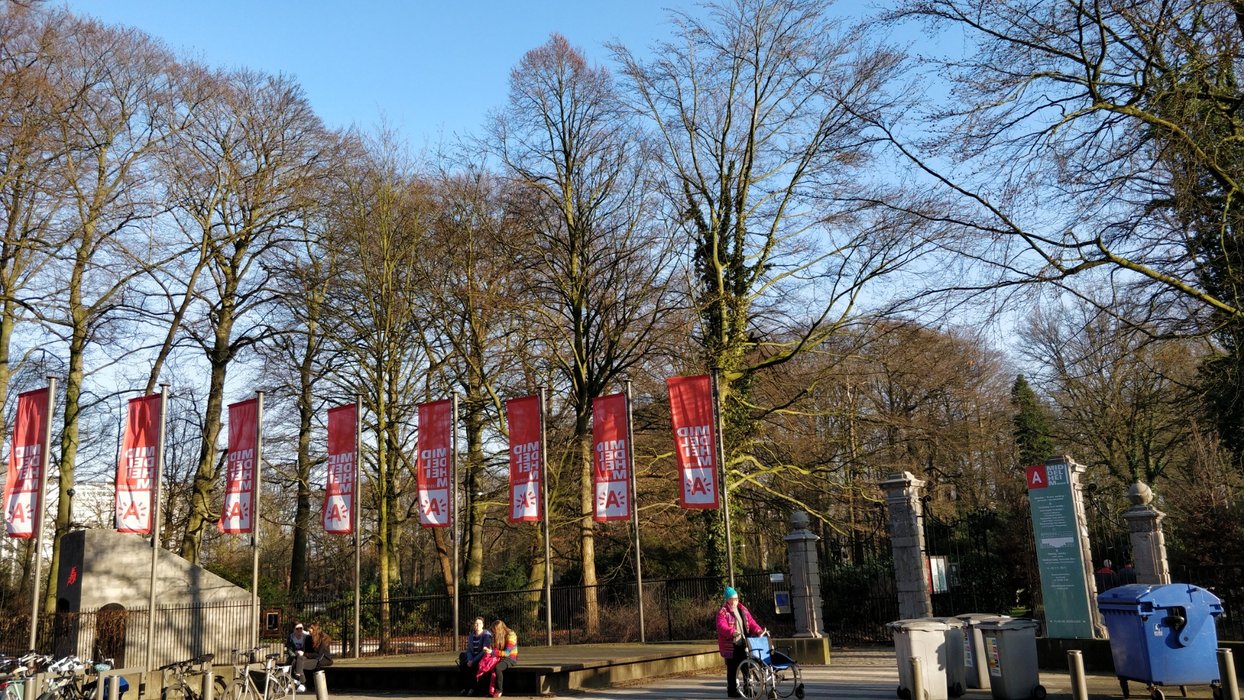 When you are travelling with young children, it can be a bit hard to find something to do that is appropriate for all the different ages of the travelling party. Adults would prefer certain venues, older kids would prefer something else and toddlers would just like to play in parks and playgrounds all day!
Generally, we have often found good success with Chocolate Museums, with the balance between history, education and chocolate tasting being a good mix for everyone! However, there are only so many chocolate museums that you can visit (and that any one city can house!).
So, when we were last in Antwerp (seems like quite an age ago now...), we managed to find this nice Open Air Sculpture Museum. Located an easy tram/bus ride away from the center of the town, the Middenheim is a pleasant combination of park and sculpture exhibition. The park is quite large (30 acres) with a great set of walking paths, and the various sculptures are scattered all throughout the park.
Although there are eating facilities around the park, it is quite nice to bring a backpack of food and water and just stroll through the park and then just sit down in an area that is allowed for sitting (some areas are off limits) on the grass and just have a little snack before going on again. You can easily spend a few hours, even with children, as there is so much space to stroll around in... and it could even be nice to spend the afternoon reading in the shade on a nice warm day.
Needless to say, this is an open air exhibition... so make sure that you have decent weather planned for the day, or you will have a pretty miserable time!
Anyway, we had a lovely time in this place... we spent nearly the entire day here with out two daughters (below 8 in age) and they had fun discovering all the sculptures and just spending the day running around the park and having little picnic snack breaks! As an additional bonus, it was free... there was no entrance fee for the park area of the Museum.
So, without further ado, enjoy the sculptures that were present on the day that we visited. As I understand it, there is a constant change of sculptures and special exhibitions into and out of the main park area. Some are done in a very classic style... others in a modern style, but all were quite interesting!