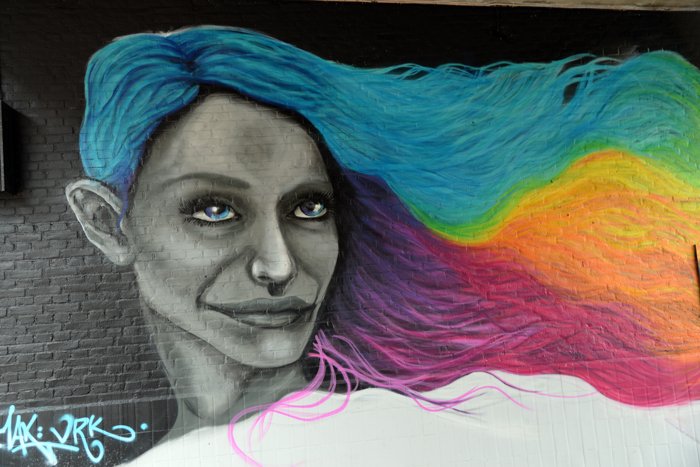 Street art and graffiti has clearly changed the grey industrial city of Aalborg (Denmark) into a vibrant and colorful city. It started as tagging and thus considered vandalism. Today it is an accepted art form for everyone to enjoy. This is very much due to the «We Aart festival» which invites artists to come and make their mark on the city. Aalborg is a city I visit often as it is my hometown.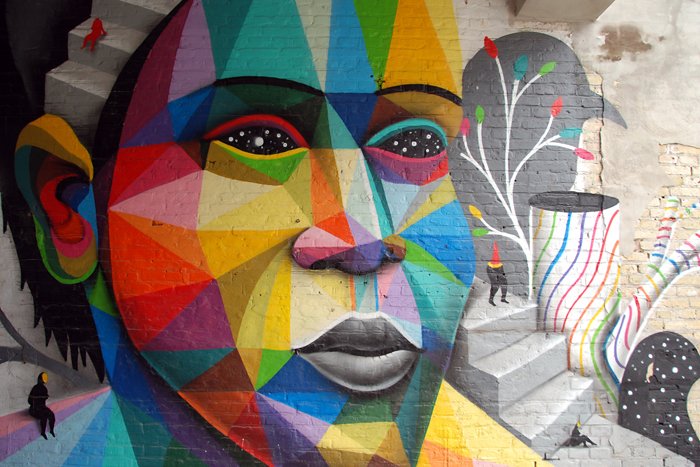 Aalborg is the fourth largest city in Denmark with a rich history that dates back to the vikings, who founded the city in the 7th century. The Viking settlement just north of the city, is one of Scandinavia's largest burial sites. It is a city with a rich and long history. In town there is an undergrown museum with the medieval ruins of a well preserved Franciscan Friary. You have to take an elevator to get underground!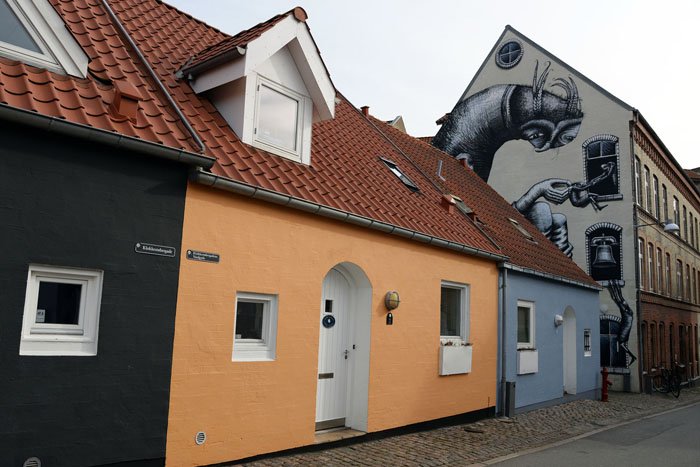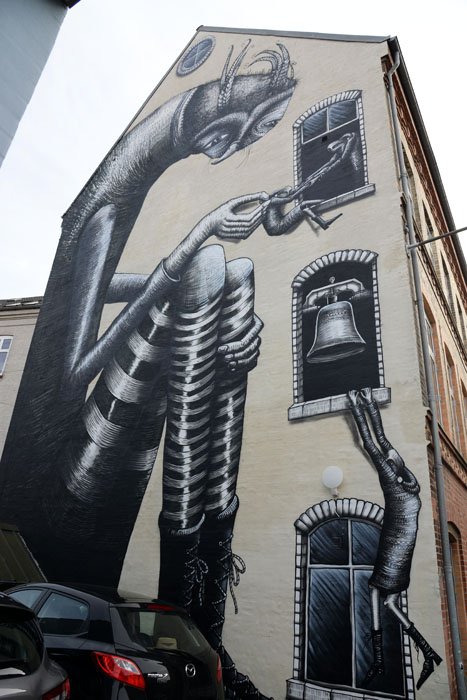 A great way to explore Aalborg is on foot. Most attractions are concentrated within easy walking distance. The inner city has both modern architecture and old, beautiful buildings from the renaissance. Cobbled streets and charming squares. There are plenty of art in side streets, back yards and parking lots.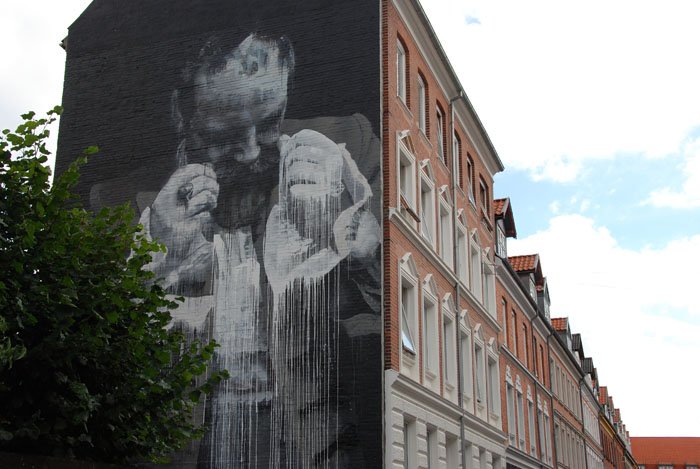 The factory workers used to live in this part of town where the buildings used to be grey and dull. But the area has some amazing and exciting murals. This mural is rather melancholic. I think the dark expression fits into this gray, monotonous industrial residential area.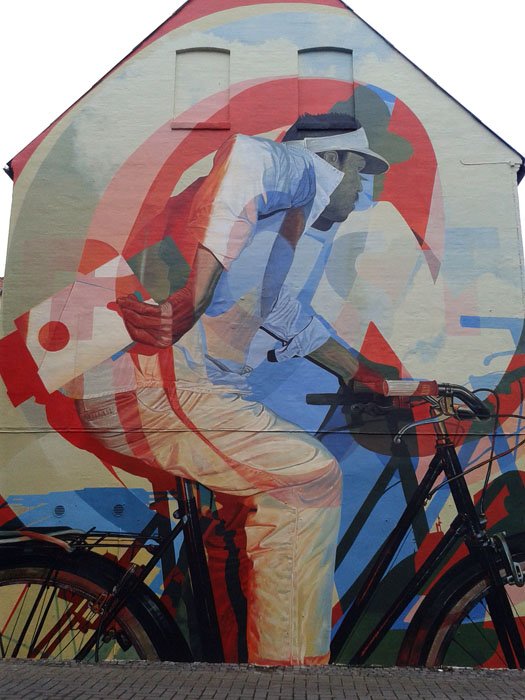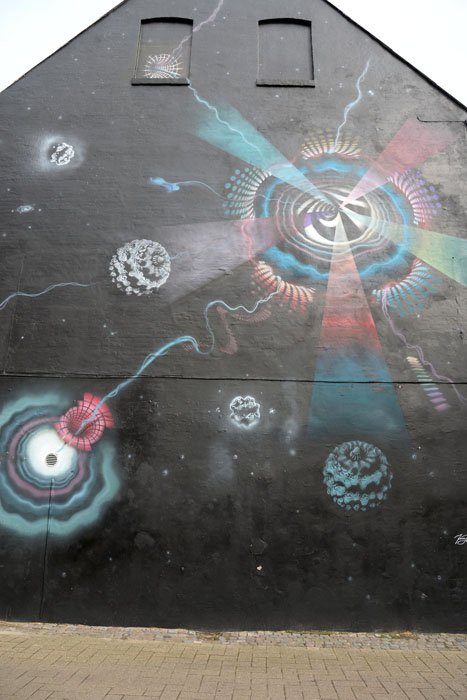 Both of these murals were done on the same wall. The postman is the one still here. But who knows, he might be gone when I return....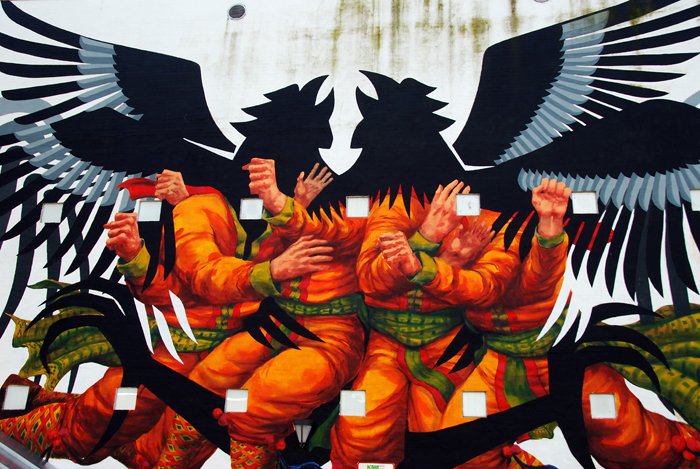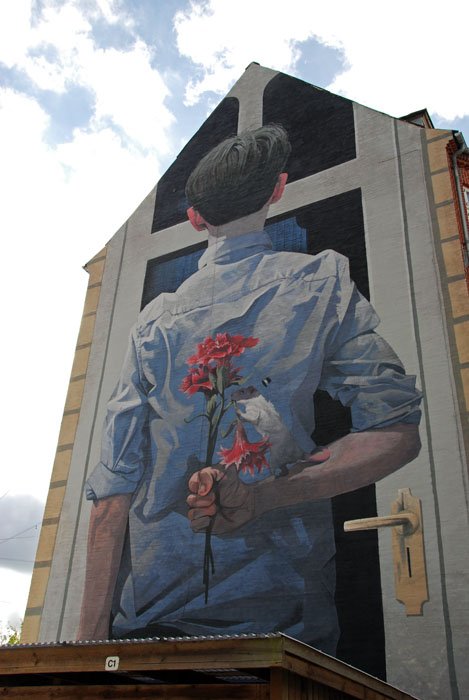 This piece is called «Meeting her Parents» painted by a polish artists. A young boy standing in front of the door, ready to meet her parents. But look closely. A rat is eating from the bouquet of flowers!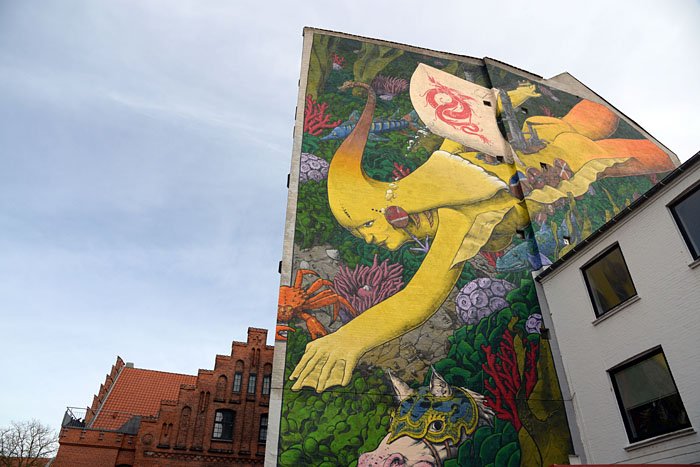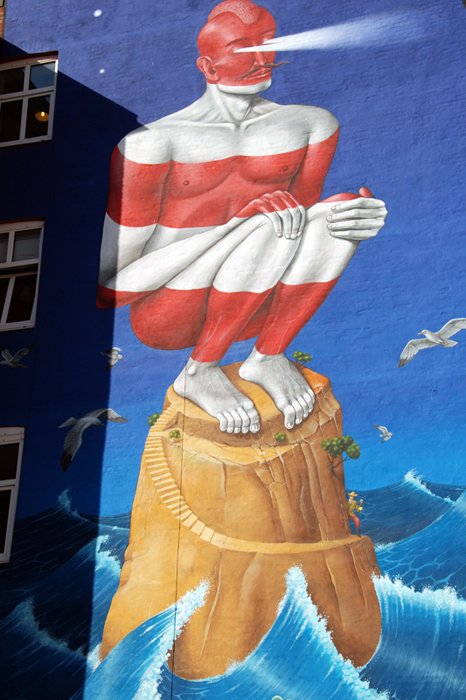 No other name than «The Lighthouse» could be the name of this large mural.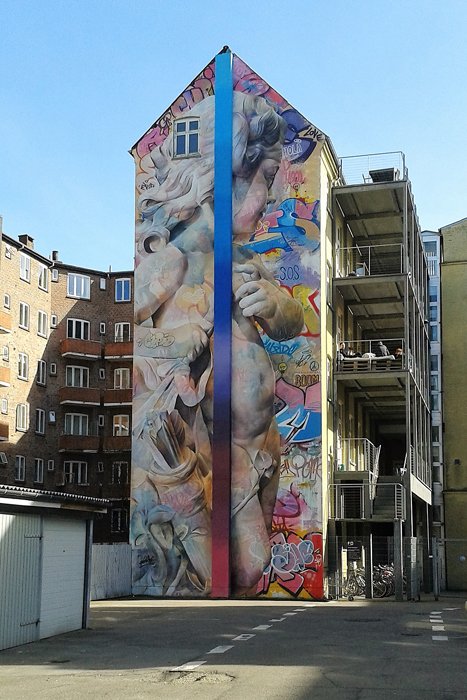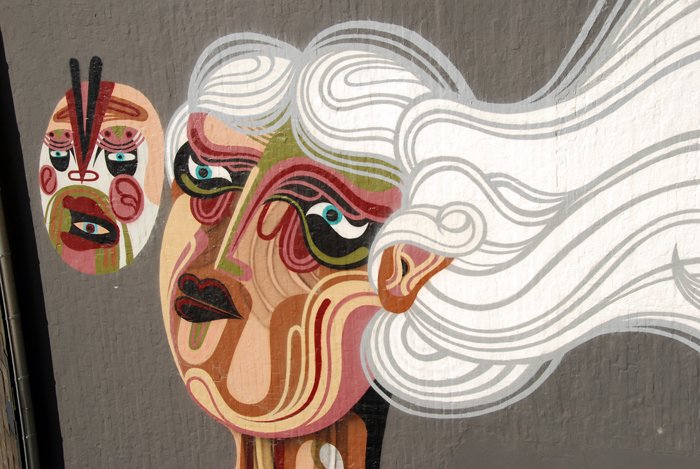 An Australien did this piece and named it «Silver Skies». The artist likes to create his own universe with mystical creatures, who communicate through shape, color, movement and texture.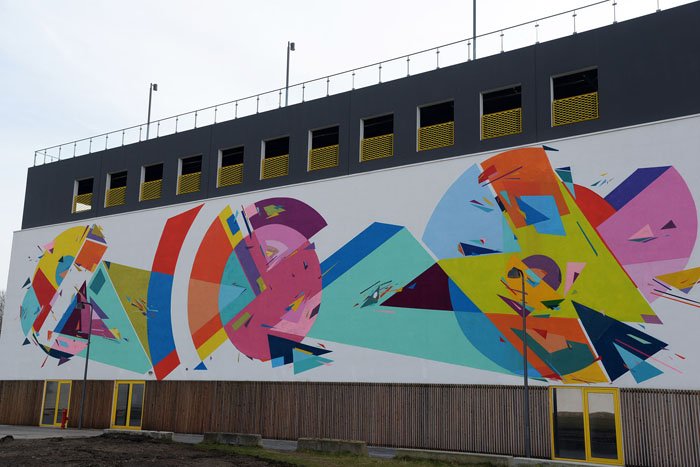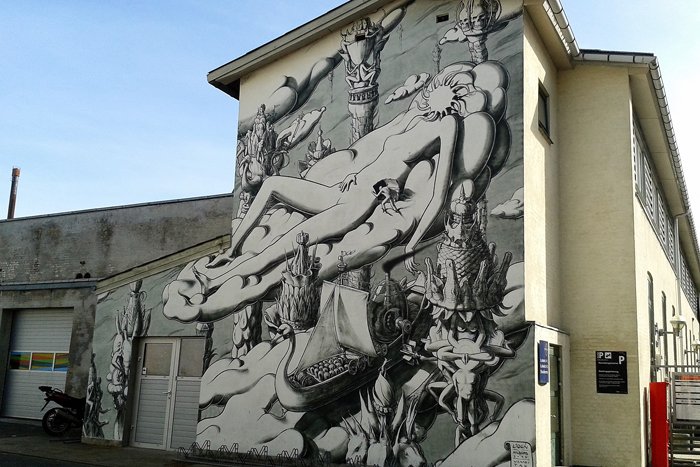 I am not sure about this one. It is large with a lot of details. Humans and nature mixed together.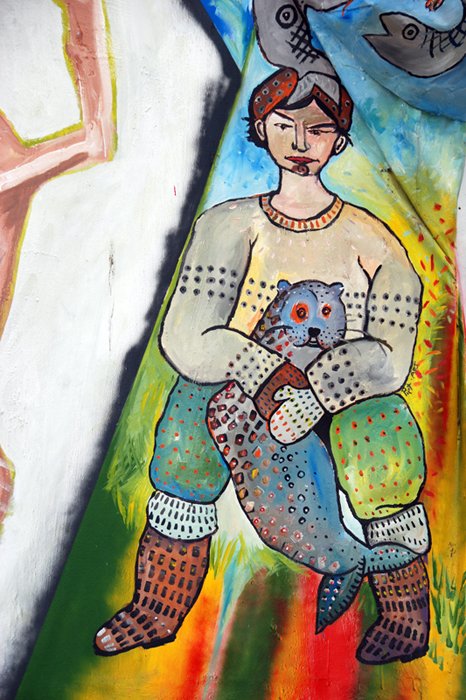 I do not know who the artist is, but he or she might be from Greenland. The image of an Inuit with a seal and fish.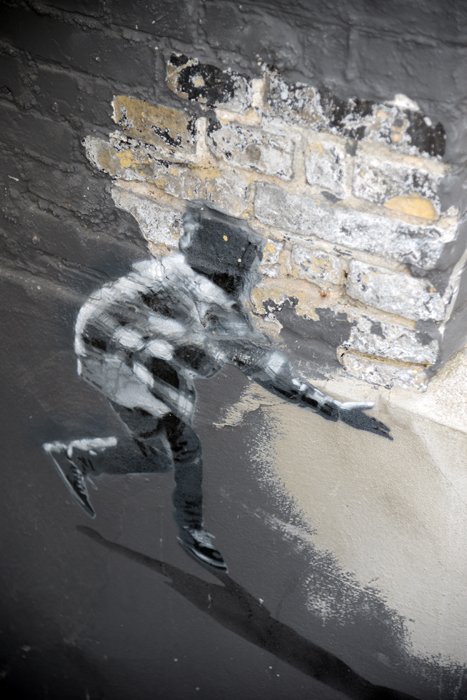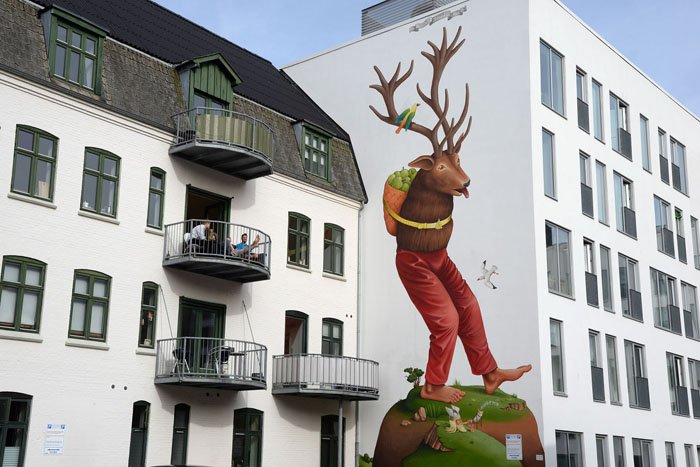 Many of the murals were painted as part of the We Aart festival, which has been held for some years now. It is a private initiative. The intention is to make Aalborg's urban environment more exciting. International artists are invited to contribute to art which can change the cityscape.
Aalborg is definitive a city where you can let yourself be amazed and admire all aspects ot the city as well.
Source: https://www.visitaalborg.dk/aalborg/street-art-i-aalborg
Please do follow if you want to keep up with my next street art. Any upvotes or resteems are hugely appreciated!
Latest street art post, check out :
STREET ART #29 – A city you will remember
U.J
Kristiansand, Norway
All the photoes are mine, Ulla Jensen (flickr, Instagram and facebook)