Yesterday I published the first part of my journey, if you missed it, you should check it out here -> Vienna - Part 1 - Public Transport. Today I'm back with another episode called Hospitality.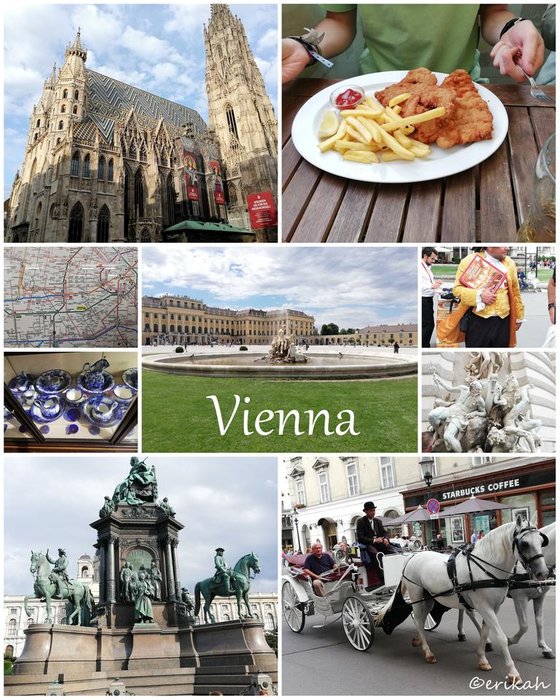 I've been to Germany a few times and don't have a positive experience as far as hospitality is concerned. I don't speak German but I'm able to understand quite a few words. The younger generation is different, some of them spoke English and was willing to help but I met people that turned their back on me without answering my question. This happened in a train station where thousands of people are coming and going every day.
With this in mind I had some concerns but I knew we're going to be fine as Vienna is a big city, the capital of Austria and it's full of foreigners/tourists. After three days in Vienna I can say I had the best and the nicest surprise ever.
First of all almost everyone spoke English and who didn't also tried to help. There were two cases, one at a parking lot and the other at a cafe. Both people tried to explain me what I wanted to know the best way they could in German. I was able to understand both of them without any problem.
Another case that I won't forget ever happened while traveling with the underground. At some point a young woman came to me and said we are not from Vienna, right? I said right, we are foreigners. She came to warn us that there are construction works in progress along the line and the underground stops at the next station and goes back. We didn't know that, of course. We got off and the young woman came with us to the map to show us what alternative we have to get to our destination.
While we were in front of the map discussing possibilities, a metropolitan worker saw us and came to give us these small maps to have in case we need them.
The day before at another underground station we were looking for a map to see which U we have to take to go to where we wanted. A woman approached us and told us something in German. I told her we don't speak German and turned out she didn't speak English. I tried to explain her we were not lost, we knew what to do just wanted to see the map to double check it, thanked her for her kindness and went away. After a minute I saw her approaching two underground security guys and asked them to help us. I went over there ant told the guys we are fine and thanked them and the lady again for their kindness. There are no words to express how I felt. You don't find people like these two ladies everywhere, I can guarantee you.
At the restaurant the waiter was very nice, explaining us everything we wanted to know. Museum workers also speak English.
Overall people are friendly and ready to help, most of things are written in English as well, so no worries if you don't speak German. I would go back gladly any time.