For those looking for a perfect weekend getaway in Europe, Lisbon has many assets on display. While the Portuguese capital city doesn't make as many headlines as some other European metropolis, it is gradually becoming a tourists' favourite who come to enjoy one of Europe's sunniest cities and its wide array of world class architectural wonders, amazing food and laid-back way of life.
If you still haven't put Lisbon on your bucket list, we hope we'll change your mind and make you want to book your plane ticket immediately!
First of all, Lisbon is very easy to reach and even so for budget travellers, as many low-cost companies like Ryan Air or Easy Jet fly directly to the city, as well as the Portuguese national company, TAP Portugal. The other good news is that the airport is very close to the city centre and you'll be able to catch the subway to get to wherever you want to go. At the time of our visit, we chose to stay in the Arroios neighbourhood, which isn't too far from the heart of the city while boasting plenty of reasonably priced accommodation options. Want some other good news? Lisbon isn't oversized, making for a very pedestrian-friendly experience. Now that you're all set, let's start our exploration.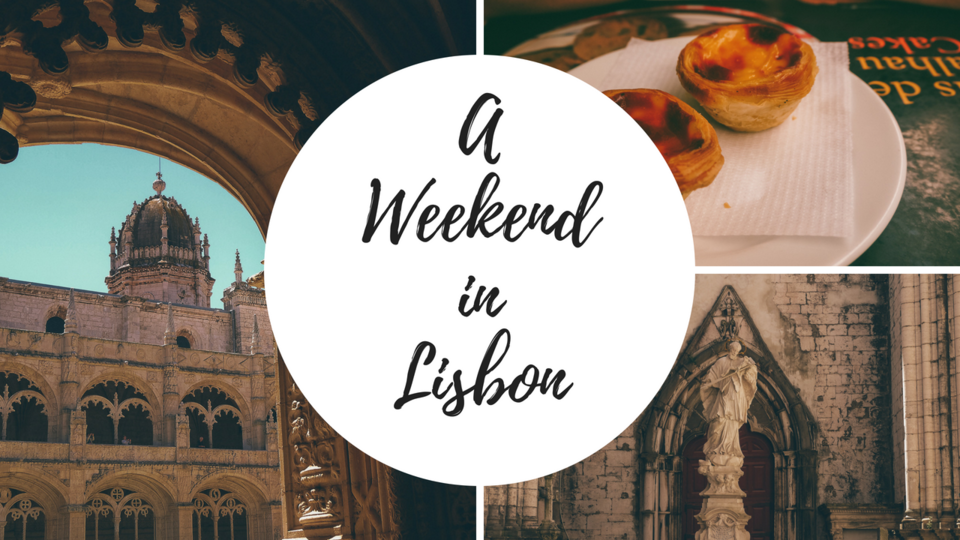 DAY 1
As we said, Lisbon is a really walkable city and it is best discovered on foot, even though you will have to face countless stairs along the way as the city was built on seven hills, just like Rome. Climbing stairs will never feel as rewarding though, as it will allow you to stray off the beaten path and discover many unassuming buildings adorned with the infamous azulejos, iconic ceramic tiles that can be widely found in Portugal and Spain, as part of the legacy of the Ummayad conquest. To delve deeper into this historical heritage, make sure to stop next at the Castelo de Sao Jorge (8,5€), a hilltop Moorish castle claiming an unparalleled view on Lisbon. Its location makes it one of the must-go for any tourist but the place is so scenic that it would be a pity to miss it, especially since the castle itself is extremely well-preserved on top of being one of the best gateways to the Alfama district.
Narrow cobblestone streets, humble churches, old-fashioned trams and shaded squares surrounded by colourful three-story buildings are the kind of sights you can expect to see within the Alfama. While it is undeniably the most touristy place in all Lisbon, getting lost in its many back alleys is easy enough not to feel overwhelmed by massive groups of tourists, helping the area retain most of its mellow charm. It is also fair to mention that the Alfama is still a place inhabited by Lisbon natives, not a fancy pretense of your typical Portuguese neighbourhood.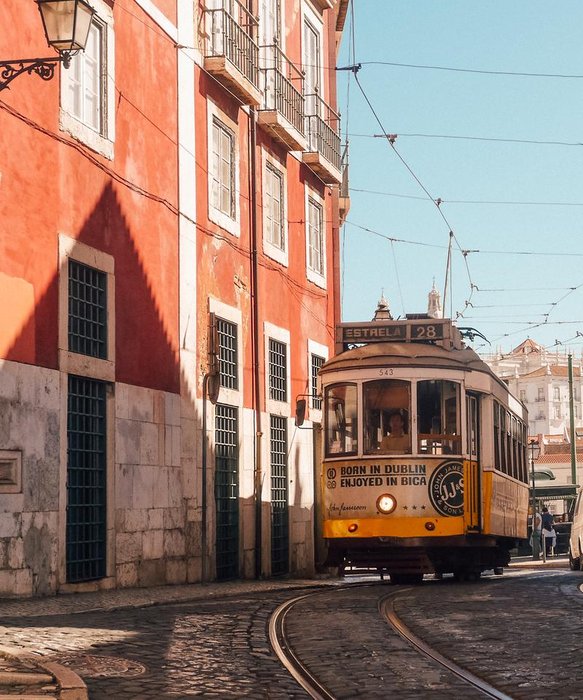 Now that you've gotten to know Lisbon a bit more intimately, it is high time you honour its cuisine and on this matter, the city once again delivers. For fish and seafood lovers, Lisbon equals heaven on earth. Every step you take, you'll be bound to find great restaurants serving the freshest seafood for ridiculously cheap prices in comparison with most other Western European cities. Mouth-watering cod, seafood and rice casseroles, juicy squids, they're on every menu! Complimentary olives and bread also show up on every table but beware not to fall for that trap as old as time, since those aren't exactly as complimentary as you'd thought and you might get an unpleasant surprise on your bill. If you're still in the Alfama at lunch time, go check the O Barracao de Alfama which has its own little terrace for you to enjoy a tan while devouring some yummy fried sardines.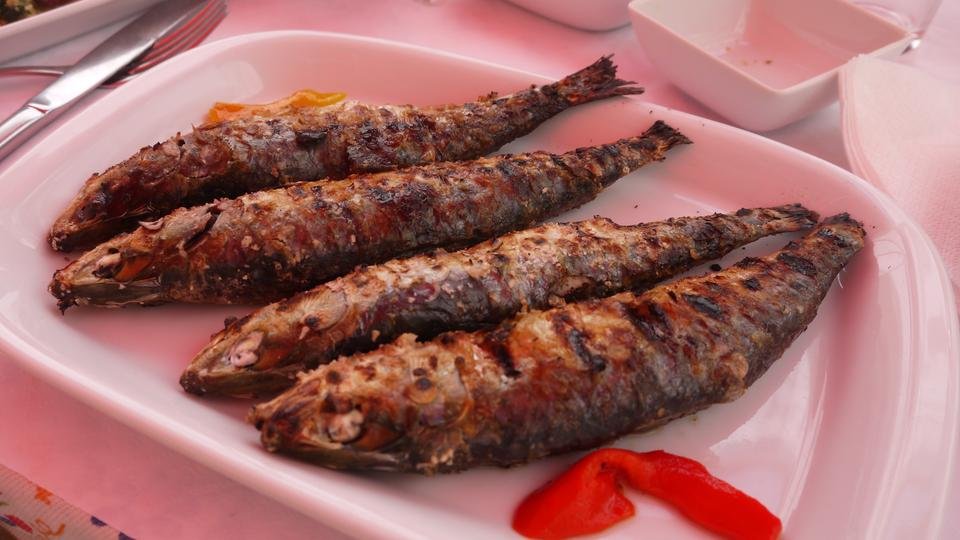 If dessert's still on the table after that, one or more pasteis de nata will have to be the chosen ones. These egg tart pastries are such an integral part of Portugal's culinary identity that you will find virtually everywhere, with slight variations in taste. As you make your way to the Praça Rossio and on to the Chiado district, take a detour to the Elevador de Santa Justa to walk the cobbled streets nearby and stop at the Pastelaria Carmelita for some great pasteis that will give you all the strength you need to keep going on your journey across the city.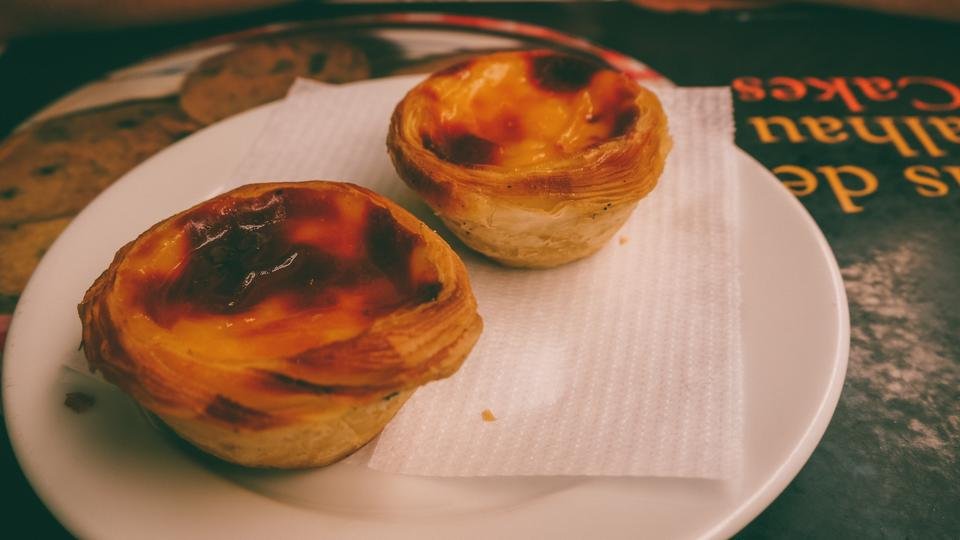 The Chiado has all it takes to keep you busy all afternoon, starting from its numerous churches scattered all around. If ruins seem more evocative to you than flawless buildings, you'll want to visit the gothic remains of the Carmo Convent (2,5€), which crumbled to the ground during the Lisbon earthquake in 1755. The Church is now the perfect resting spot for a number of stray cats and a moving historical testimony, proving that time might try to tear places down but won't destroy them completely. Church lovers will be having a fill day at the Igreja de Sao Nicolau or the Basilica dos Martires, but museum enthusiasts won't be left behind as they will find plenty to do, from the National Museum of Contemporary Arts (4,5€) to the Sao Roque Museum (free entrance), exhibiting one of the most important collections of religious arts in Portugal.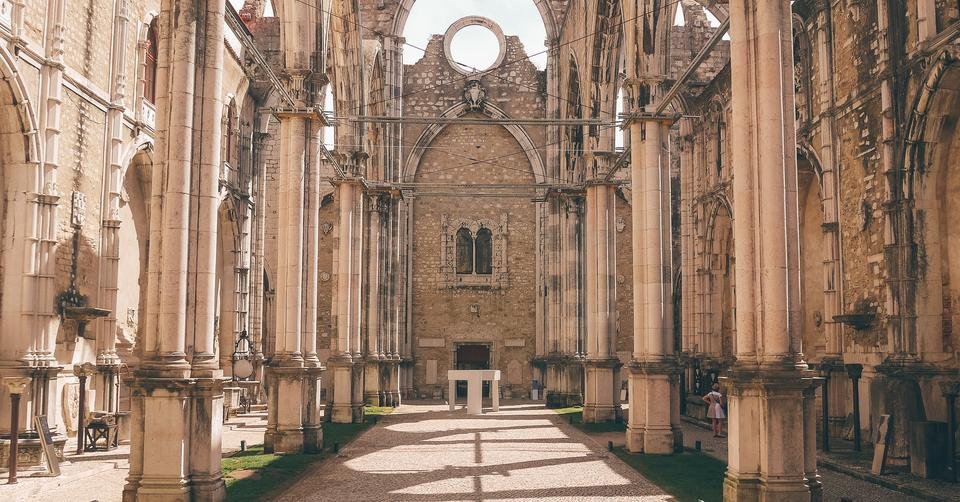 Another fine panorama on the city awaits at the Miradouro de Sao Pedro Alcantara, not too far from the Dona Maria II National Theater, as well as another fine range of fresh seafood at the Marisqueira M, where salmon has never tasted better. Perhaps the weight of guilt will tickle you after falling for all these guilty pleasures, but there is nothing that an after-meal walk won't fix. Enjoy the great street art in the Bairro Alto then head towards the huge Praça do Comercio, where a walk by the Tagus River near the Cais da Colunas will be the ideal conclusion to your first day in Lisbon.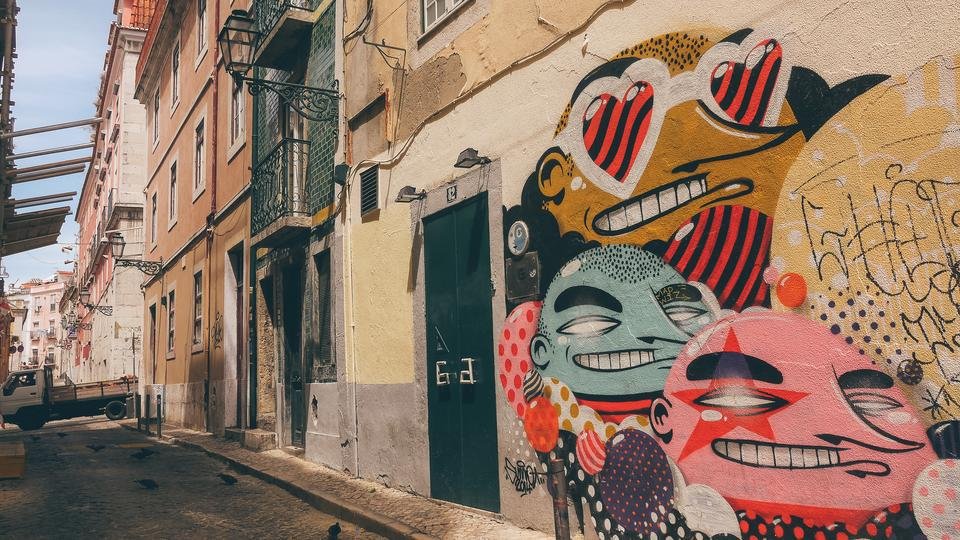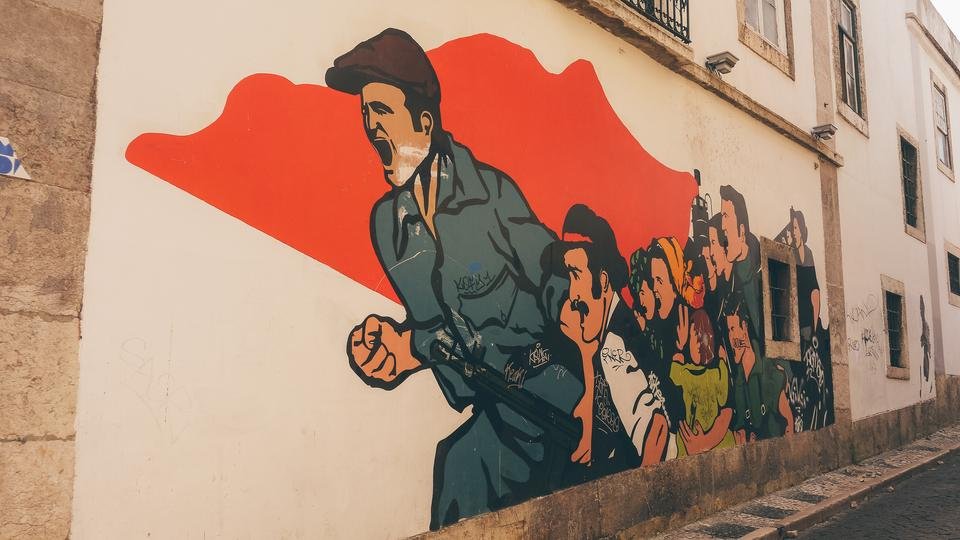 DAY 2
To all our football fans out there, this day will be off to a good start for we are taking you to the Estadio de Luz, the Benfica Stadium in the outskirts of the city. If you're an absolute fan of the club, you will need to buy the full ticket giving access to the museum on top of the stadium for a pricey 17,5€, but if you only came out of curiosity, the 12,5€ mere guided tour of the stadium that takes place every twenty minutes will be more than enough. You won't be visiting the changing rooms of a European top club and have its stadium all to yourself every other day anyway, right? And what if we tell you there's even some light role play involved? Once you're done with the stadium, you can either pay a visit to the nearby zoological garden of Lisbon or go for a different type of garden at the Palacio Fronteira, whose unique style comprises of Italian influences as well as azulejo mosaics with a twist.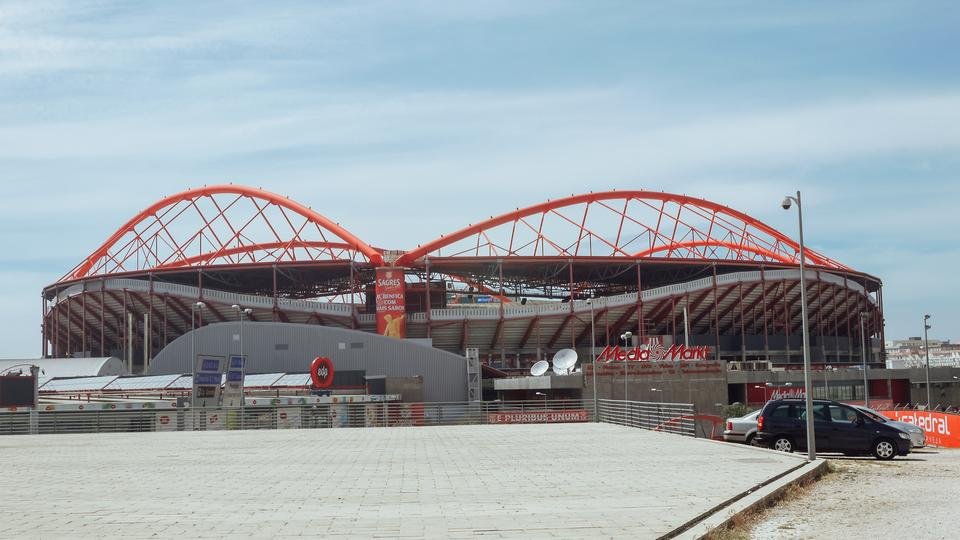 You can then leave Benfica to make your way towards one of the most photographed places in Lisbon, and perhaps in all Portugal. Down south, by the shore of the Tagus, lies the Belem district that has become widely known for both its landmarks: the Torre de Belem for one, and the Monasteiro dos Jeronimos (10€). The latter is usually very crowded, meaning you will have to queue for more than a few minutes to get through its gates, but don't be discouraged and brace yourself since this monastery is beyond beautiful. Don't let its pristine, lace-like façade, fool you into thinking you've seen everything you needed to see, since the inside of the monastery is equally as praiseworthy.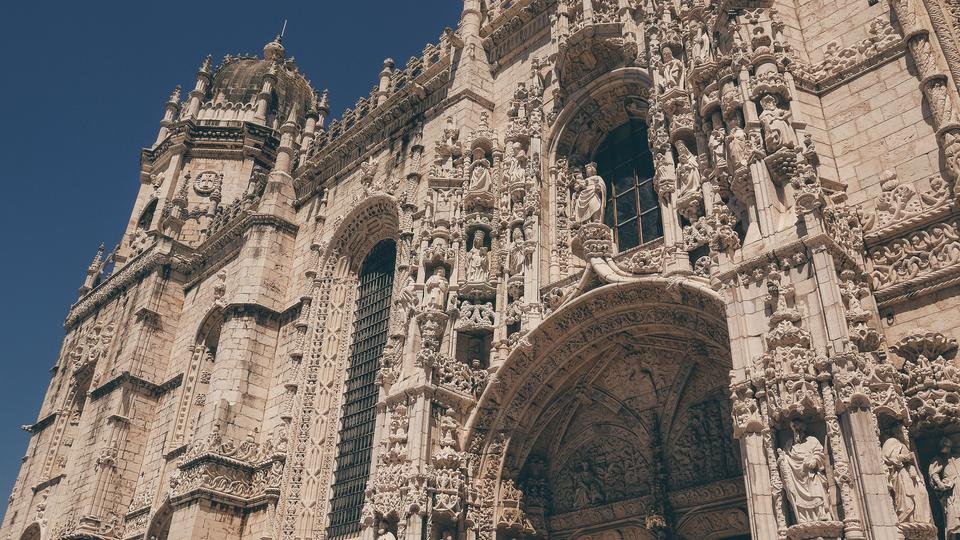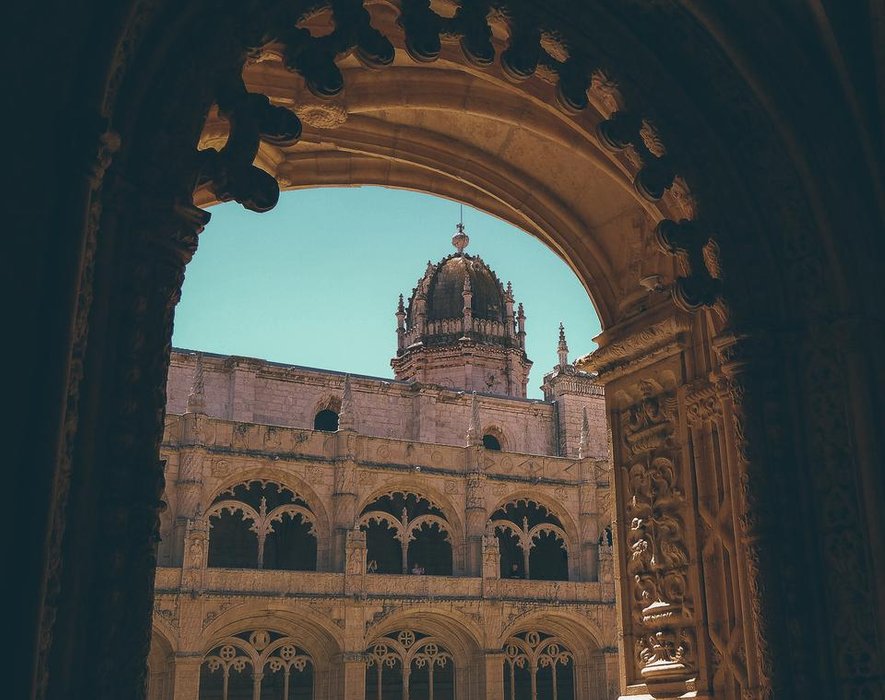 As you turn away from this universe of gargoyles and stained glass windows, you'll only have five minutes to walk to recharge your batteries at one of the countless restaurants in the close vicinity. Of course, it goes without saying that most restaurants around here are heavily tourists-oriented. However, there can be pleasant surprises such as the Adega de Belem whose bacalau a bras (a dish made from shreds of cod, potatoes and egg) tastes more than decent.
A good walk through the Belem Gardens will then take you to the edge of the Tagus River, where a strange silhouette will pop out in the horizon. Dedicated to the 15th and 16th-century Portuguese sailors, the Padrao dos Descobrimentos was built in 1941 to commemorate the 500th anniversary of the death of Prince Henry the Navigator, who is regarded as a central figure in the Age of Discoveries that led Portugal to rule the seas and explore the Atlantic, Indian and Pacific oceans. The Salazarian aesthetics of the monument will perhaps leave some of you a little dubious though…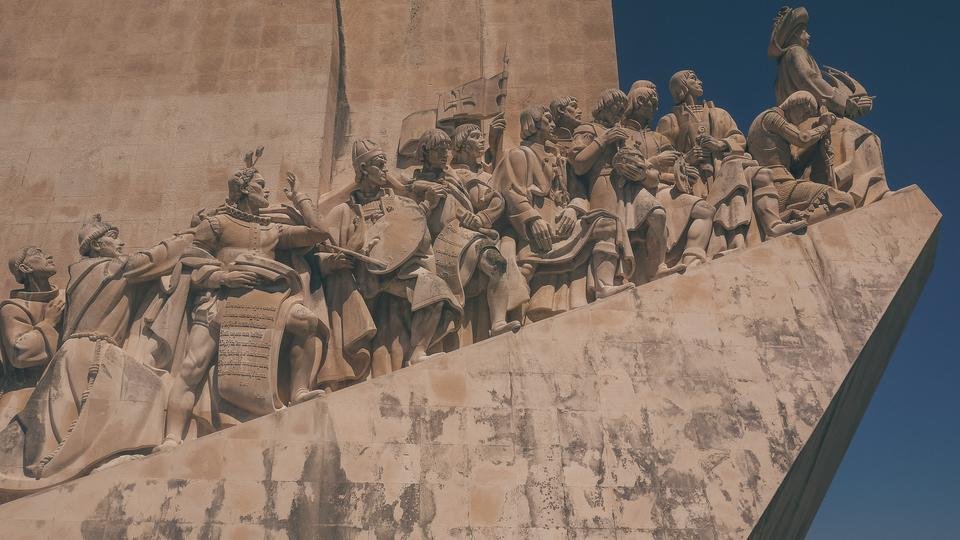 The Torre de Belem, further down the path bordering the Tagus and otherwise known as the Tower of Saint-Vincent, might be more pleasing to the eyes, looking like a lone fortress magically standing above water. Built from limestone, it has been a Unesco World Heritage Site since 1983 while being firmly rooted on the Lisbon Shore for over 500 years, making this windswept fortified tower as integral to the city as the Sao Jorge Castle. You can either walk into the fortress or admire it from afar, picnicking on the grass of the nearby Jardim da Torre de Belem. Speaking of which, one day in Lisbon wouldn't be complete without some pastry time and the Belem district happens to host the Holy Grail of pasteis since 1831, at the Pasteis de Belem for the sweetest end to a good day.
A couple days in Lisbon will give you an light overview of the city but we bet you'll be willing to explore it further just like we do, as this city is one that calls for multiple comebacks.
---

---
Check our other posts
We try our best to bring quality content. All feedback is welcome so please comment on what you like and dislike so we can get better :)