The first Desert that I visited was the Ein Gedi, in Israel. I confess that I didn't have so many expectations about it since I came from Brazil, where tropical nature always enchanted me. So, what should I expect from a desert, right? Some sand, cactus and a terrible heat? It doesn't sound so exciting… However, deserts are much more than this! Ein Gedi was an amazing surprise, but the Wadi Rum, in Jordan, was astonishing! For sure, this Desert can make anyone breathless!
Here are some reasons why the Wadi Rum, also known as The Valley of The Moon, was such an amazing experience and also one of my favorite spots on this planet!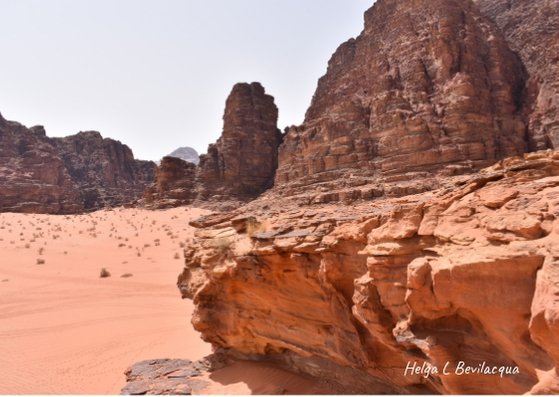 1. The true sound of silence
I'm that kind of person that really enjoys the silence. For this reason, I love to visit libraries and also temples around the world. The lack of noise always give me a sensation of peace, and I love that! One of the things that I love most about Wadi Rum is its quietness. Sometimes, you just listen to the sound of the sand moving with the wind and it's so magical and mysterious at the same time! I simply love the silence of the desert! And Wadi Rum, with your huge rocks, makes it even more special.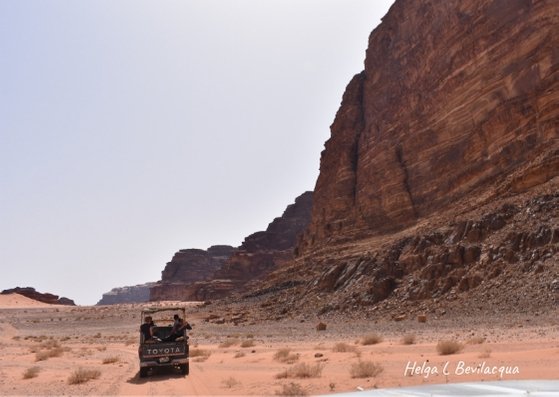 2. Visiting Mars without getting out of the Earth
Wadi Rum got a bit famous after it becomes the scenario of Mars in the movie Red Planet (2000). The landscape of the desert makes you feel like you're really on another planet! The Wadi Rum is pretty unique for the giant rocks that look like real mountains. Yes, you will take amazing pictures and also experiment with the sensation of being in a sci-fi movie!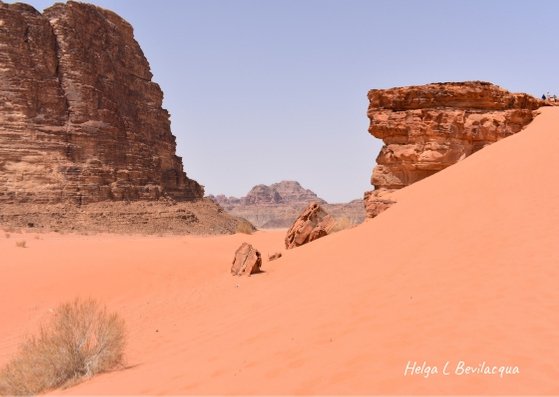 3. Exploring the Bedouin's culture
As a nomad, I also feel curious about nomadic cultures around the world. For this reason, I would like to explore and know more about the bedouin's culture. Wadi Rum has been a place for tribes in thousands of years. So you can have unique experiences there, like having a coffee with Bedouins for example and knowing more about these people. I learned that the Bedouins use a kind of eye contour made by a pigment that came from a frog. This is not a matter of beauty, it's to protect the eyes from the sand of the desert.
I also got amazed by how perfumed the Bedouins are! I bring with me one sample of the Bedouin perfume, which is made by amber ou musk essence and camel's fat. You can use it in your skin and also in your clothes. I simply love this kind of solid bar of perfume which is also perfect to travel with! (no risks to break in your suitcase, or be banned from your hand luggage!)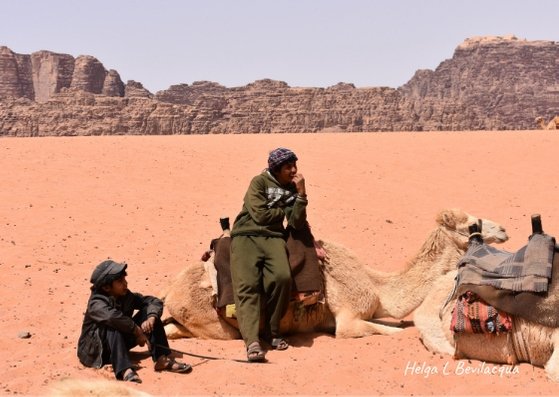 4. Get amazed by pre-historical life in the desert
The Wadi Rum was always inhabited for tribes, hunters, and traders, for million years! And the biggest proof of it is that it's possible to find a prehistoric inscription in the rocks of this desert. You can find not only prehistorical inscriptions but also Arabic inscriptions telling stories about tribes and people that lived in the Wadi Rum. Some people say that it's more than a desert, it's a library!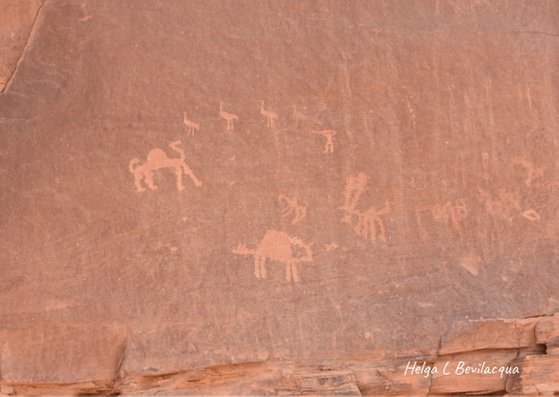 5. Fall in love with camels
Yes, camels are lovely creatures and I got enchanted by some and I told
here
. I mad the whole tour to Wadi Rum by jeep. But I believe that if you're looking for an authentic experience, you should look for visiting it by camel!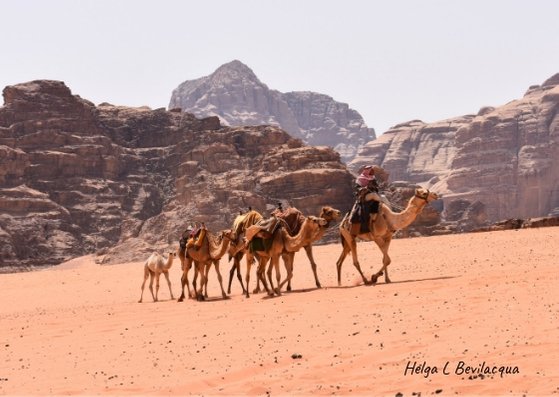 Wadi Rum is a special place on this planet and for sure you nobody would miss it!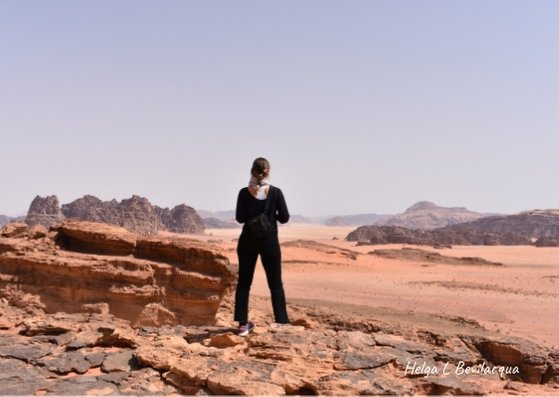 Quicky tips to visit Wadi Rum:
The best time to visit the desert is between March and April (spring) or October and November (autumn). Between May and September temperatures can get really high.
Wadi Rum is a protected area since 1998. So, it's not possible to camp anywhere. If you want to spend a night in the desert, you must check the authorized places and also accommodations. And don't worry, you can find luxury ones if it's what you're looking for.
I did only one day trip to Wadi Rum, but I recommend to spend more time. I'll come back one day only to sleep in the desert for sure!