Each year in March, the city of Valencia goes crazy when the Valencians celebrate the end of winter with a unique festival: You know it is Fallas time when giant sculptures are erected on squares in the central districts of Valencia accompanied by amazing ear-shattering day- and nighttime fireworks and stunning LED-light shows.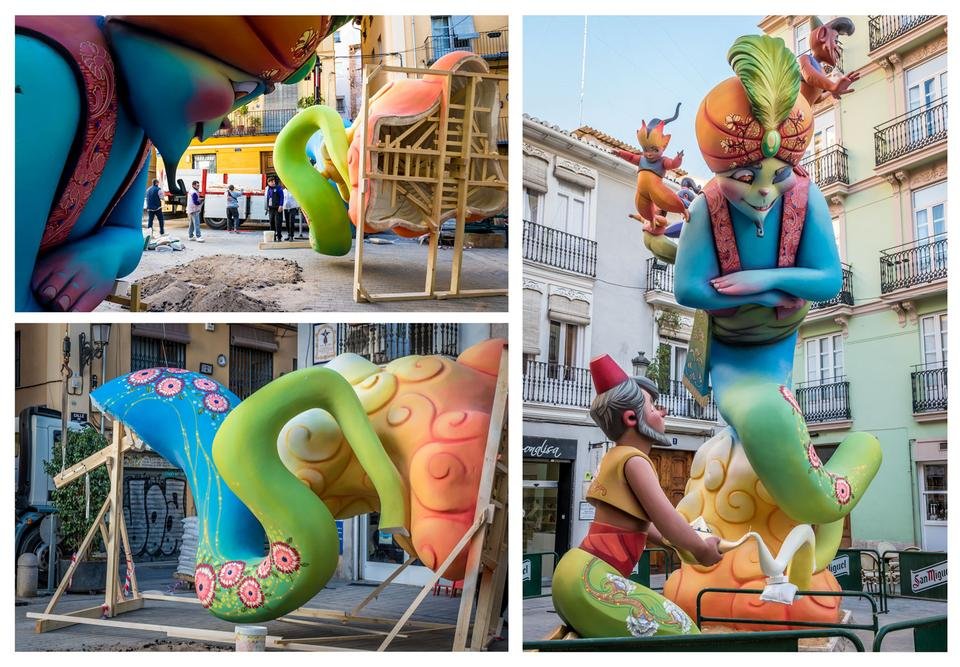 The Fallas festival ends in the night from the 18th to the 19th of March when all the sculptures are burnt and the city goes up in smoke and flames. This means, that by now, all of the sculptures you can see below are burnt, but luckily I was able to capture some of them for eternity and will publish my best photos in a small photo series. For more photos and videos of the Fallas, head over to @for91days's blog who convinced me to visit Valencia during Fallas and showed me around this amazing festival!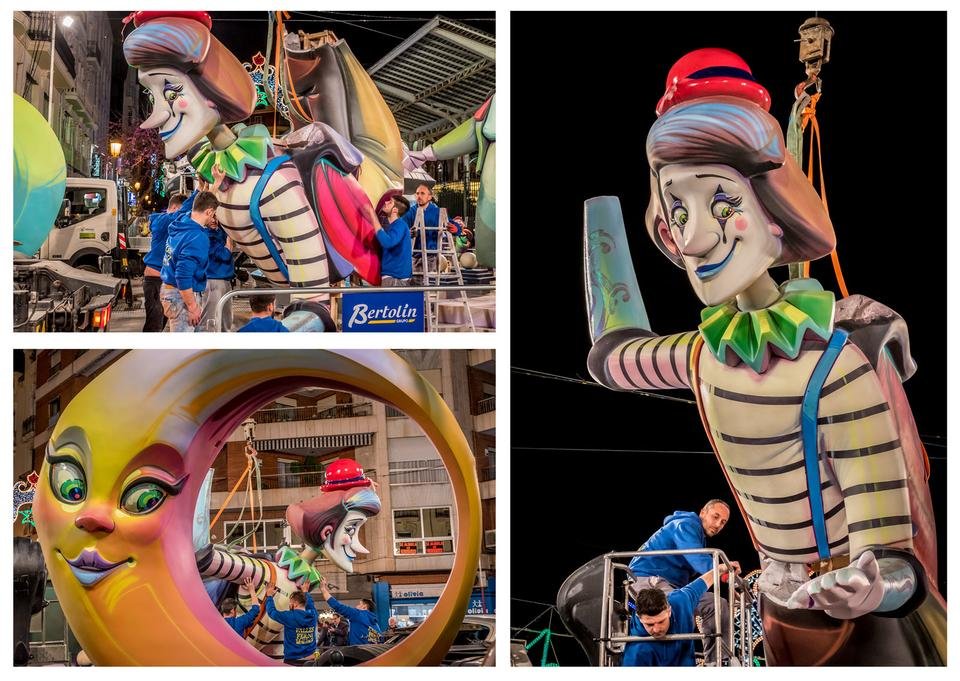 When I was in Valencia last week, in every corner of the city, huge cranes and groups of men were lifting up Fallas sculptures trying to put them together. In the final statue, no cracks or fixing points are allowed to be seen, so after putting two parts together, the artists will often add some paint to cover the cutting line.
Fallas started as a spring cleaning when the people of Valencia where throwing old chairs and furniture on the streets. Someone had the idea to put these chairs together to piles and light them up - this is how Fallas was born. Later, special Fallas figures where constructed, but they were only built out of wood; today, wood remains only as the inner skeleton of the colourful sculptures that are made out of various burnable materials.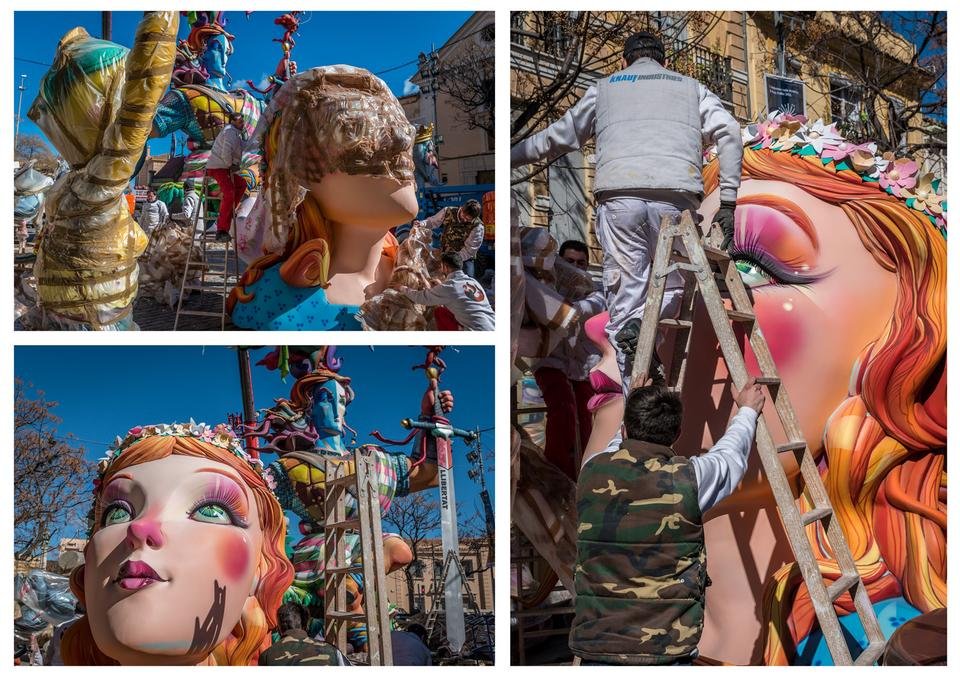 ---
Camera Gear
The camera I used to capture this photo is a Nikon D5500 (APS-C) with a Nikon 10-20mm F4,5–5,6 and a Nikon 18-140mm F3.5-5.6 lens.
Check out my Recent Posts
By the time you read this, this post or some of the posts below may be older than 7 days so you can not vote for them anymore. If you want to support me, please consider voting on one my recent daily posts!
Please Follow, Upvote and Resteem
If you like my content, don't forget to upvote this post and follow me for more photos and travel stories! Also, I will be happy if you leave a comment to tell me your thoughts and resteem this post to share my work!
All my photos are also available for licensing, please contact me through my Website or the Steemit Traveller's Discord.
Tag #travelfeed in your travel posts (min. 250 words) for a chance to be curated!