We drove to Oshino last week from Mishima. The journey only took 45 minutes on the new highway, on which you get off at Gotemba.
Oshino is in Yamanashi, a prefecture in central Japan which borders Shizuoka, Kanagawa and Tokyo prefectures, among others, and so is not too remote.
It's famous for fruits and, as such, we bought some wine samplers in Oshino, some of which tasted pretty good. As for food, Oshino is famous for soba, which we ate for lunch and that was quite nice too.
We went there on a Saturday, stopping off at Yamanaka Lake on the way. Yamanaka lake is one of the famous five lakes surrounding Mt. Fuji.
Oshino is not so far from Mt. Fuji or Yamanaka and the famous 8 ponds of Oshino are fed by the waters from Mt. Fuji and are supposed to be very pure.
Here are some pictures of the ponds, I forget which are which now, but they're all worth going to and are all within easy walking distance of the center of the village.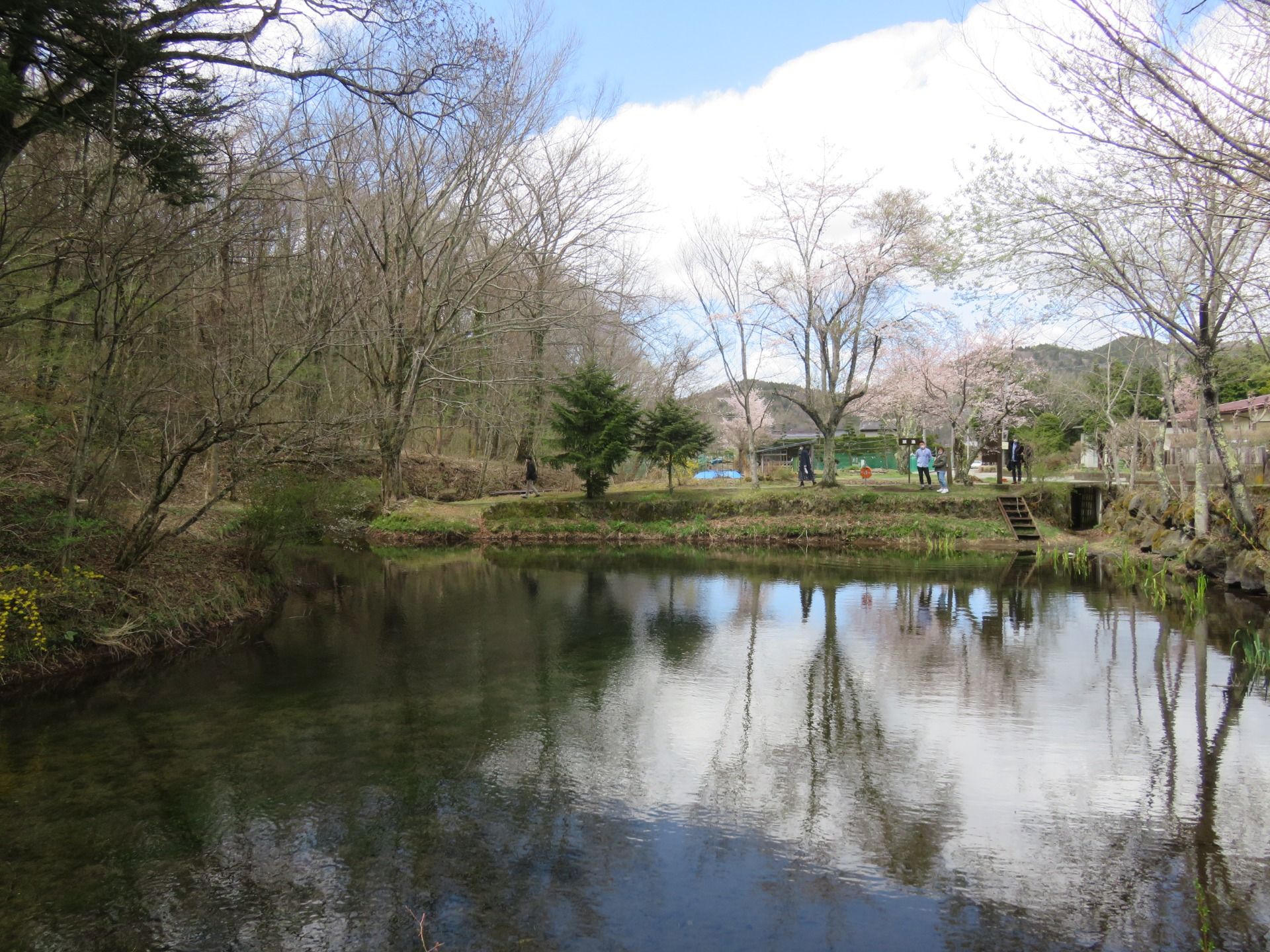 Deguchi pond, about 600 meters from the center of Oshino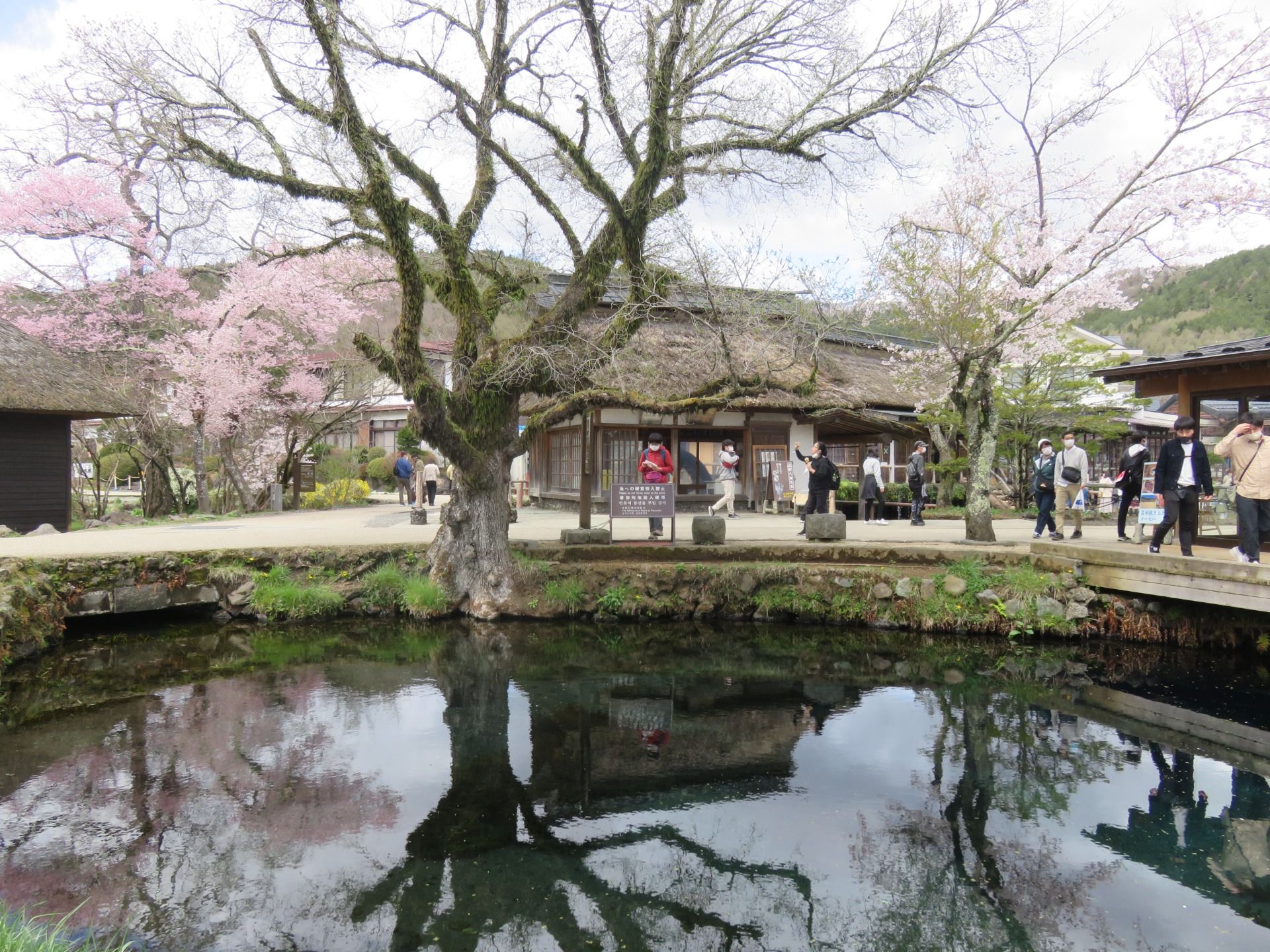 The rest of the ponds are right in the middle of Oshino
There were lots of people and lots of fish around here.
Looking toward a cloud covered Mt. Fuji and the oblong shaped museum, which was a reasonable 300 yen
All the ponds have information in multiple languages
The large pond in the museum grounds
The museum also had some interesting buildings in its grounds
One more of the ponds in the museum grounds
A view from the museum roof
Another pond, this one had spring water bubbling up from the bottom
The smallest pond, with a lovely blue tinged cave
As well as seeing the ponds and buying food and drink, we wandered around the town and visited a couple of shrines and temples to get our shrine stamps. The cherry blossoms were out still, as the elevation of Oshino, on the slopes of Mt. Fuji, is higher than our area.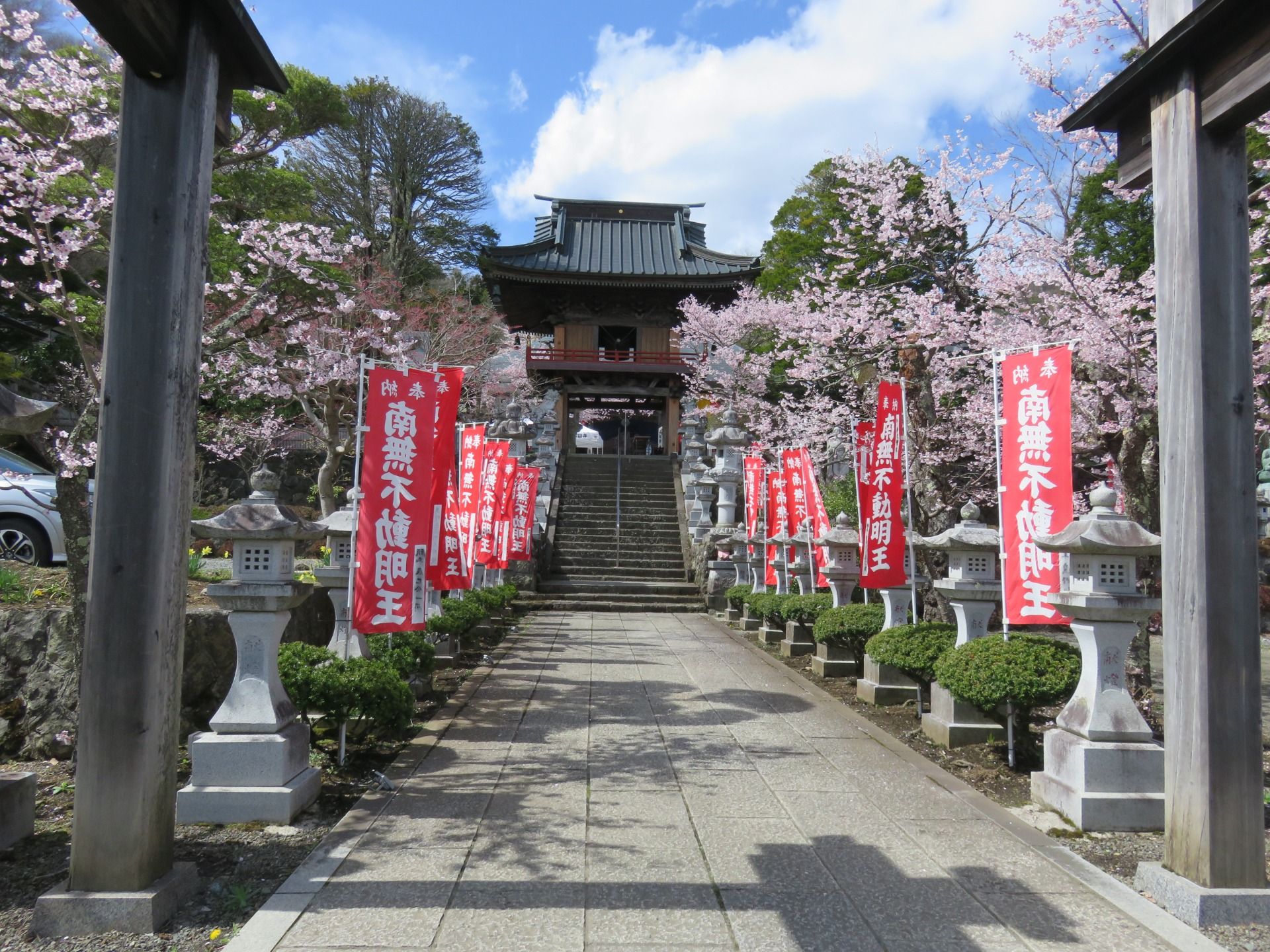 Touenji Temple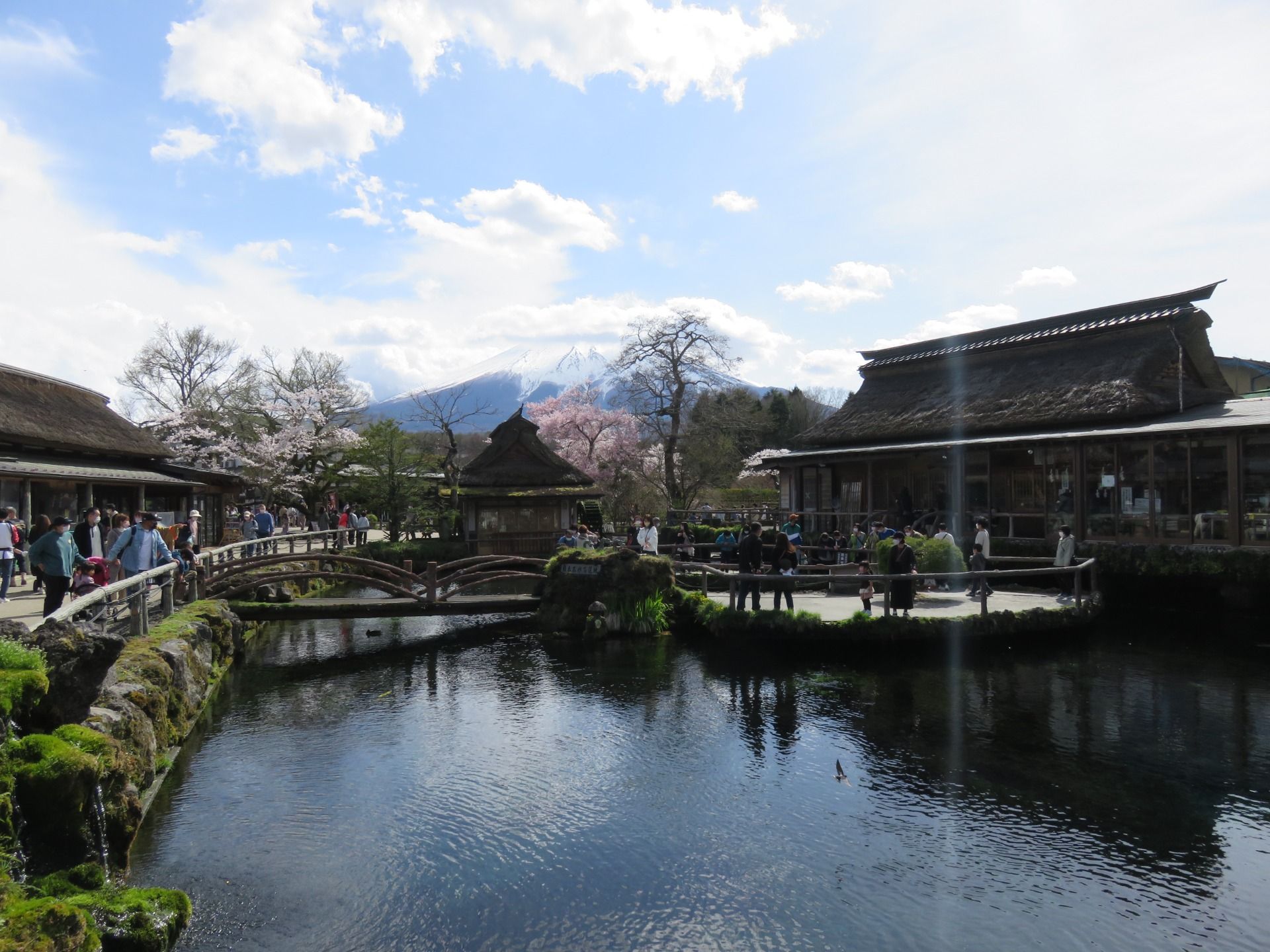 We nearly saw all of Mt. Fuji from the ponds
After the lakes, we stopped of at the fresh water aquarium on the outskirts of Oshino. Its well worth a look because its quite cheap, with a lot to see and set in a nice park.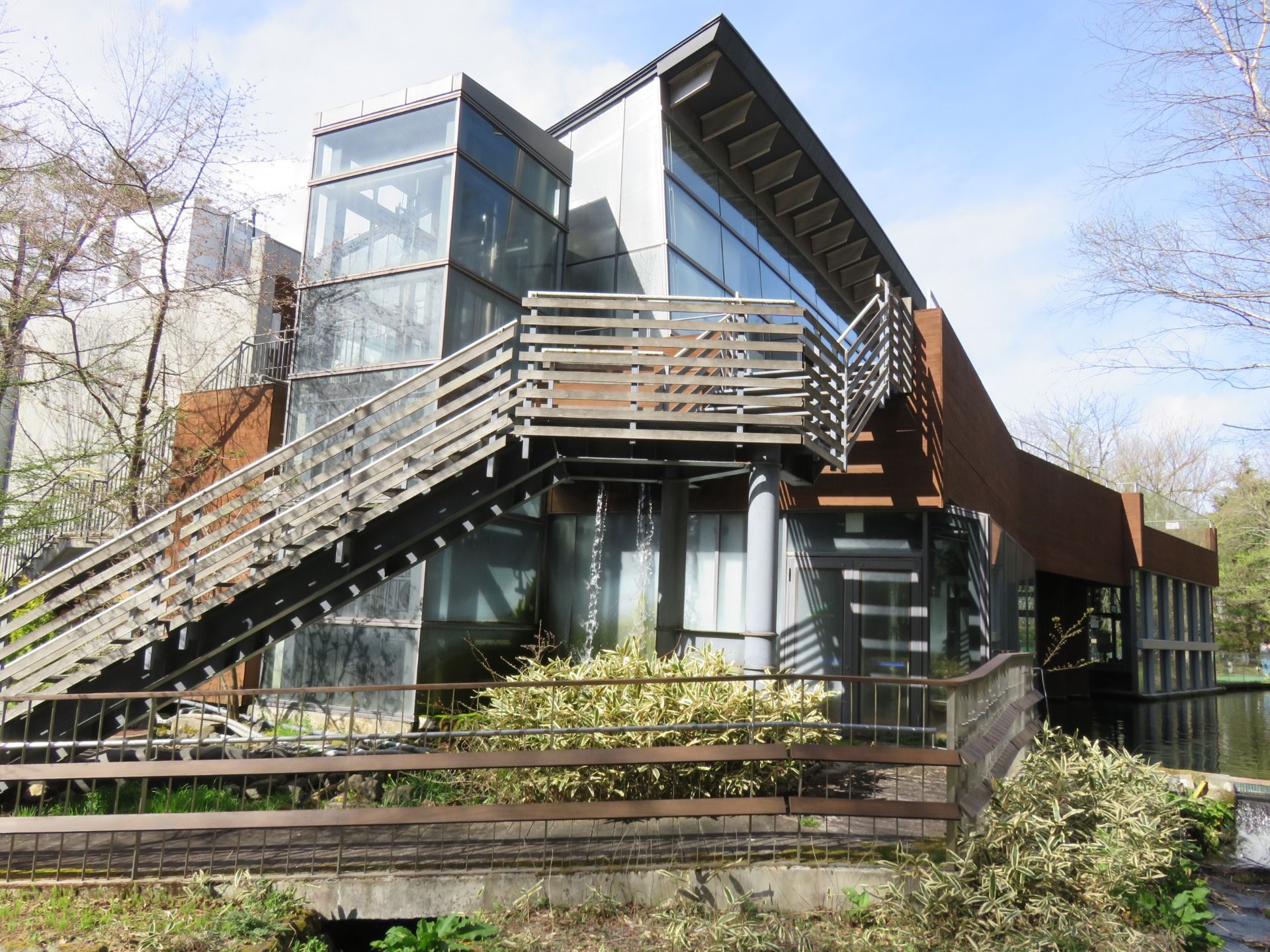 This was another really nice day trip. I'm more and more astounded by all the interesting and nice things which are easy to get to from the Mishima area.