We are in Poland, a country near and far away at the same time. What adventures are waiting there? Today we are starting our tour on the Krutynia, the most beautiful paddling river in Europe. 100 kilometres on the water, far away from any civilisation. Follow me on board. 
You can read the first part here, second here, 3 here and 4 here and the 5 here, 6 here and more here
No mountains, but gigantic swamps through which bison roam in the wild. Wolves are said to exist here and bears even. Well, neither the one nor the other we have seen, also no huge fish or deer and wild boars.
A stork over us like every day
And yet: the Masurian lakes are one of the last natural paradises in Europe. If you keep your eyes open, you will see black storks, eagles, swans, harriers, cormorants, white-whiskered terns, white-winged terns, black terns and great egrets every day. And you won't be able to get out of your amazement.
A swan before us, every ten seconds
The most common and trusting are, of course, the ducks. In summer they pass our boats in chains, in front the mother, we assume. Behind them five, six or even seven little tufts of feathers, eager to imitate everything the mother does. On the shore sit reed buntings and pied titmice, above our heads circling sea eagles.
Two Cormorans, so proud
Wildlife of all kinds
It's true, here in eastern Poland, just before the Belarusian border, there are more breeding migratory birds than in any other European country. Warmia, as the Moors are really called, is a paradise not only for water hikers, but also for wildlife of all kinds.
The landscape, which looks like a zoo when seen from the water, is located in the northeast of Poland and it is one of the most pristine and beautiful landscapes in Europe. Small fields, some of which are still worked by horses, alternate with fallow land, small villages, on whose houses more white storks nest than you can imagine.
A swan is coming
All of this is a large national park where, thanks to intensive conservation efforts, animal and plant communities still live that are otherwise severely threatened or have long since died out in the vicinity of civilization. Mosquitoes, on the other hand, the nightmare of all paddlers and outdoor tourists, do not exist at all! Really!
He has no fear
No, no, no Mosquitoes
Yet the Masurians are only the beginning of one of the largest contiguous forest areas in Europe, which extends further and further to the east. Wisent, elk, wolf, lynx can not be seen, but we count six species of eagles, see traces of beavers, otters flee excitedly from us and so many different species of frogs as here are certainly nowhere else.
And he has five childs
Very good for the storks, which have become rare in Germany. As friends of wet meadows and swampy waters they have an ideal environment here. Unperturbed even when approached within a few meters, they peck at frogs in the grass. Storks are the kings of the Masuria, in the small villages they have been given an eyrie on almost every house.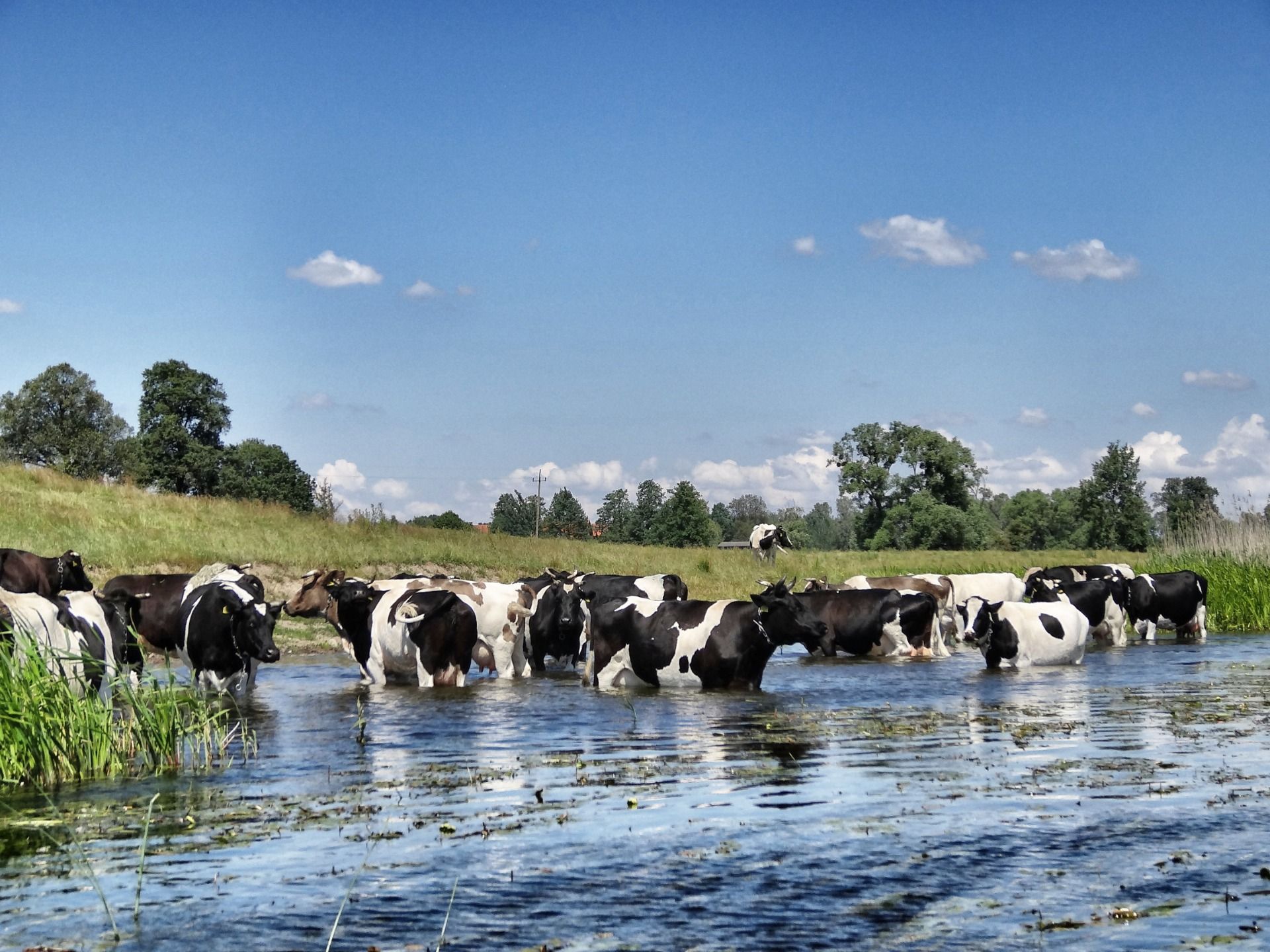 These are another kind of wildlife in Masuria
40,000 pairs of white storks
In total, 40,000 pairs of white storks breed in Poland, most of them settle here after their long flight from Africa. There are even real "stork villages" where almost every house has its "own" stork, which always returns.
One of the eagles
Most of them are white storks, but if you are lucky, you might even see a black stork. This dark stork species is very shy and in Europe it is almost only found in Poland. But here the population of them is even increasing again.
He's looking at you, kid
 (Brian Fallon)
But not only the stork enjoys the true bird paradise, especially geese and ducks find in Warmia and Masuria excellent suitable living conditions.The shallow and marshy waters offer numerous water and marsh birds the best conditions for successful family planning.
He is trying to reach the roof of out tent. For hours.
Cormorants, ducks, grebes
Cormorants, ducks, great crested grebes and colonies of mute swans can be seen after every successfully paddled river bend. If you plan a tour on the Krutynia, you should definitely pack binoculars - or better yet, a telephoto lens and a real camera.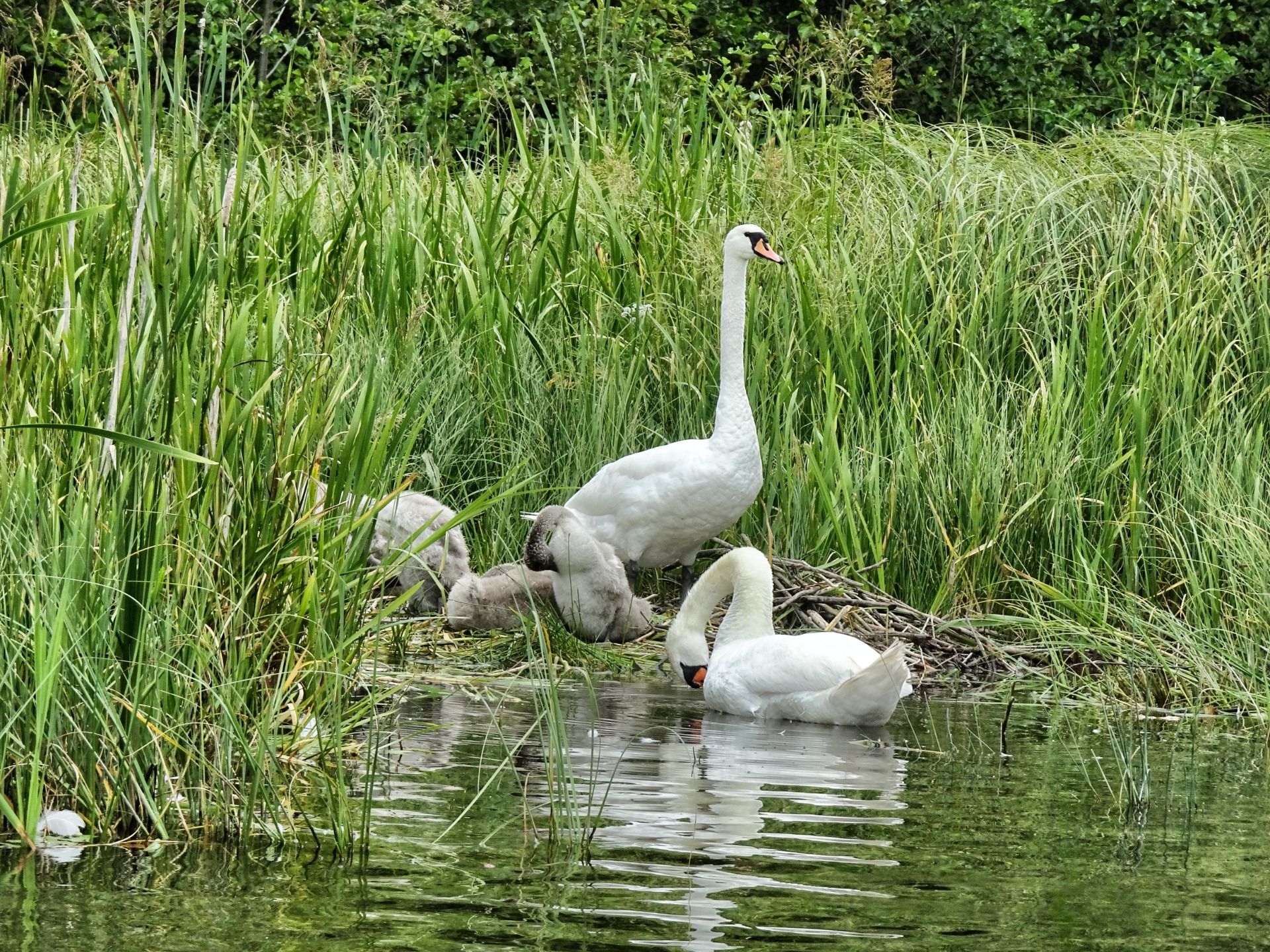 Another happy family
For the eagles and cormorants dare not come near chattering, splashing human intruders . Standing on dead trees or small islands of moss in the river, they sense the approach of boats and immediately take off. Then they circle in the sky, free as the wind and out of reach.
Fetahers like fur
Of other forest dwellers one finds only traces on muddy paths. In the vast forests of Warmia and Masuria live red deer, roe deer, elk and especially numerous wild boars. They form an inexhaustible buffet for predators such as foxes, martens and lynxes, but also wolves.
The are waiting for fresh frogs
The wolves have reestablished themselves here only in recent years, and there are now said to be packs of up to 20 animals. Poland protects the predators with the bad reputation: In order to preserve this species, the wolf is under absolute protection, it may not be hunted.
An alian? With a helmet?
The emperor of the forests
But the emperor of these forests is the bison, a huge animal similar to the North American buffalo, weighing a ton but with longer legs and slightly less fur, can be met every evening in the eastern parts of Masuria if you want it. At least if you treat yourself to the famous Polish buffalo grass vodka Grasovka, called "Żubrówka" in Poland, which combines the clear vodka taste with the typical mild-spicy aroma provided by a stalk of lady grass found in every bottle.
The best Wisent they have ;-)
Thank you for reading and if you like my work please follow me          on Hive, Travelfeed or Steem or visit my homepage koenau.de
A few more pictures for you:
The Cormoran is looking for the sundown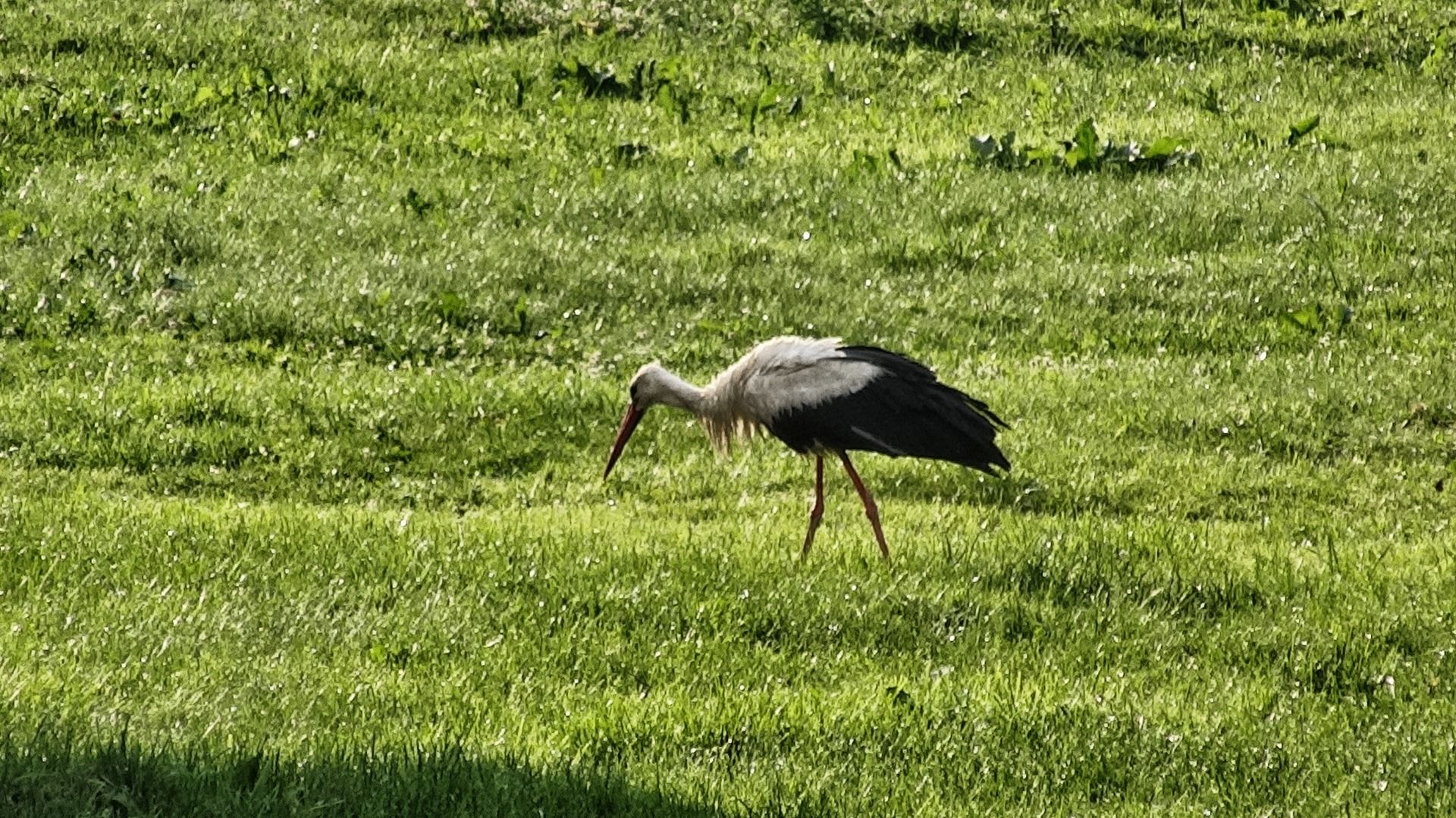 And he is picking frogs
Build your home on the rooftop
A snail by night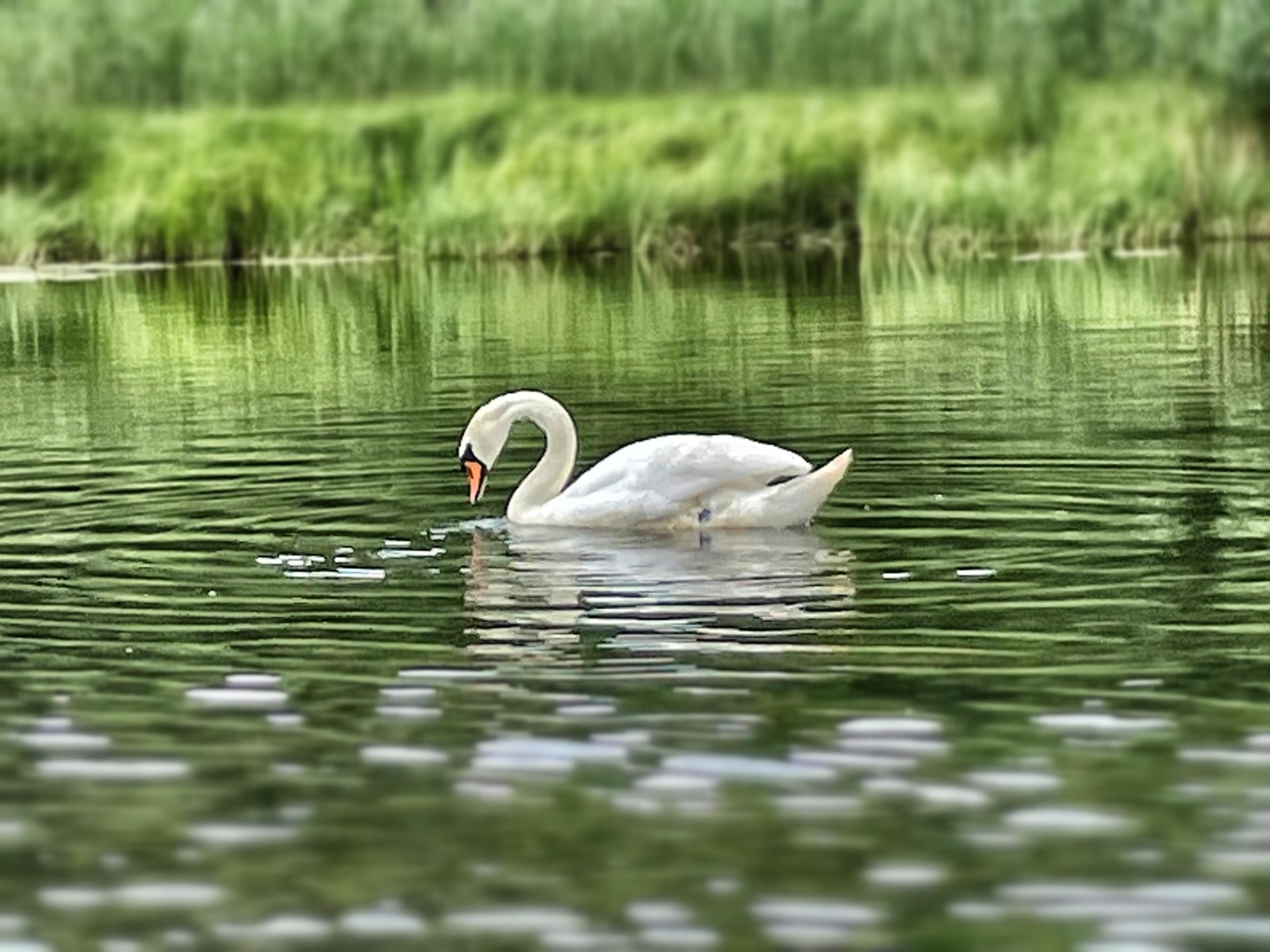 Swan song
Me at a hill with cows
Fire bugs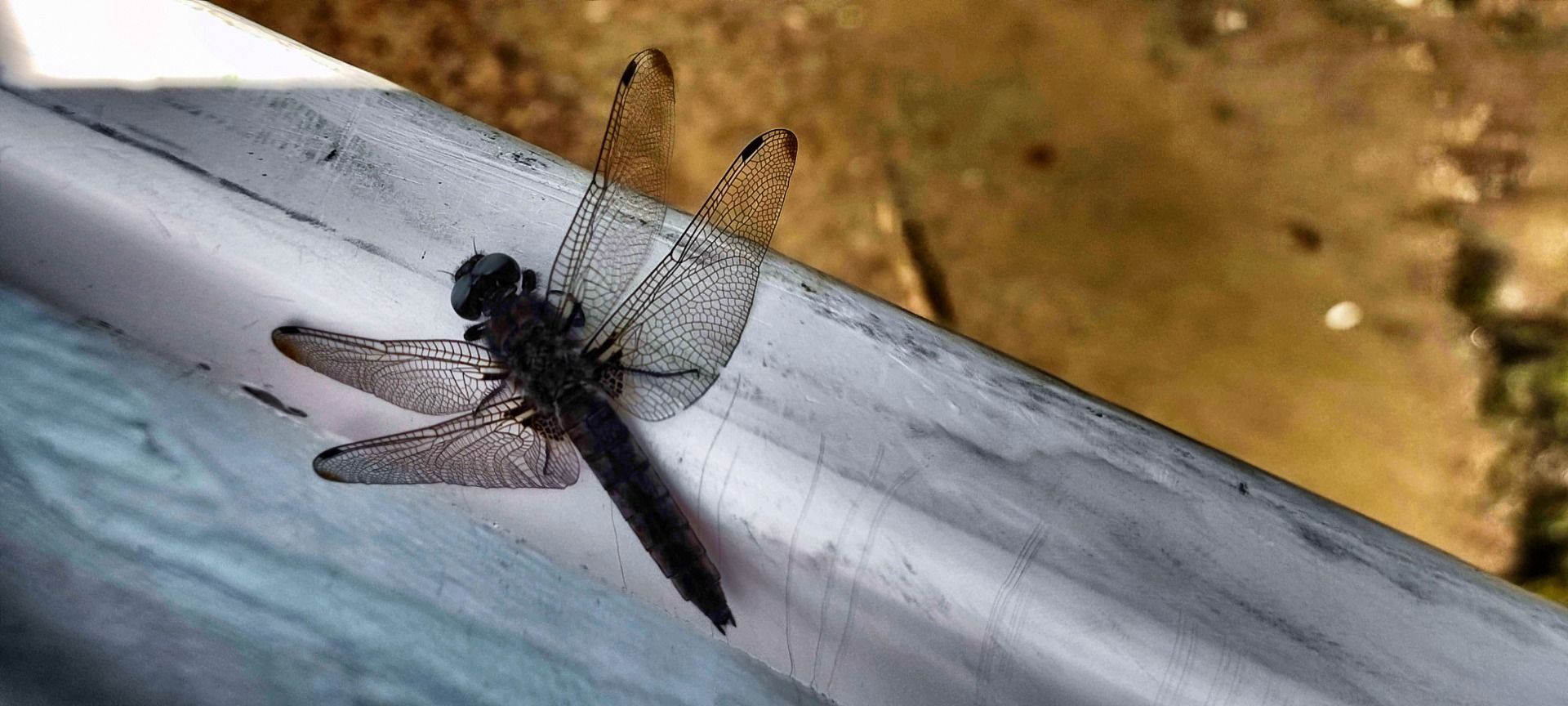 Better you have more than two wings, isn't it?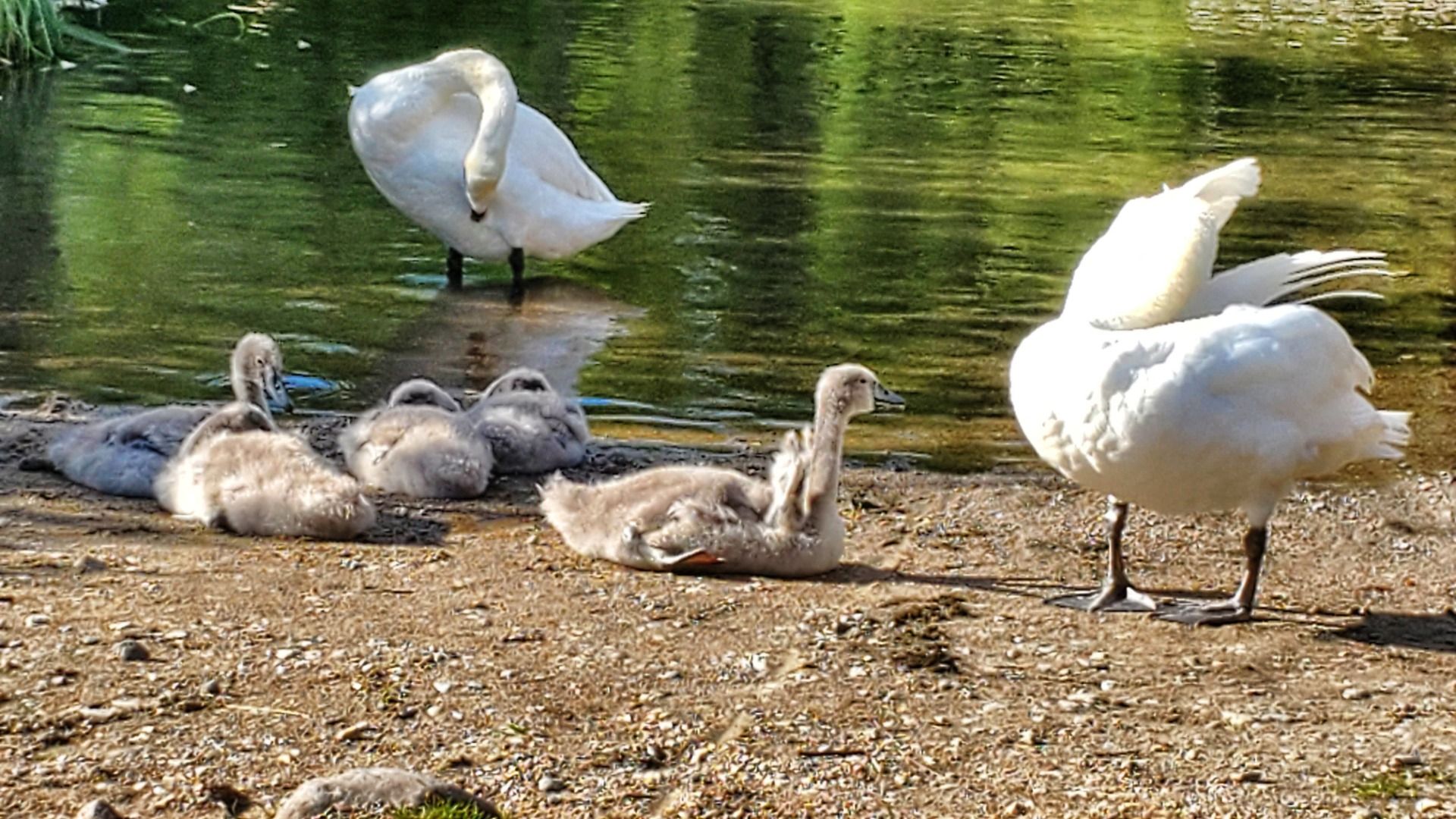 A pair with five kids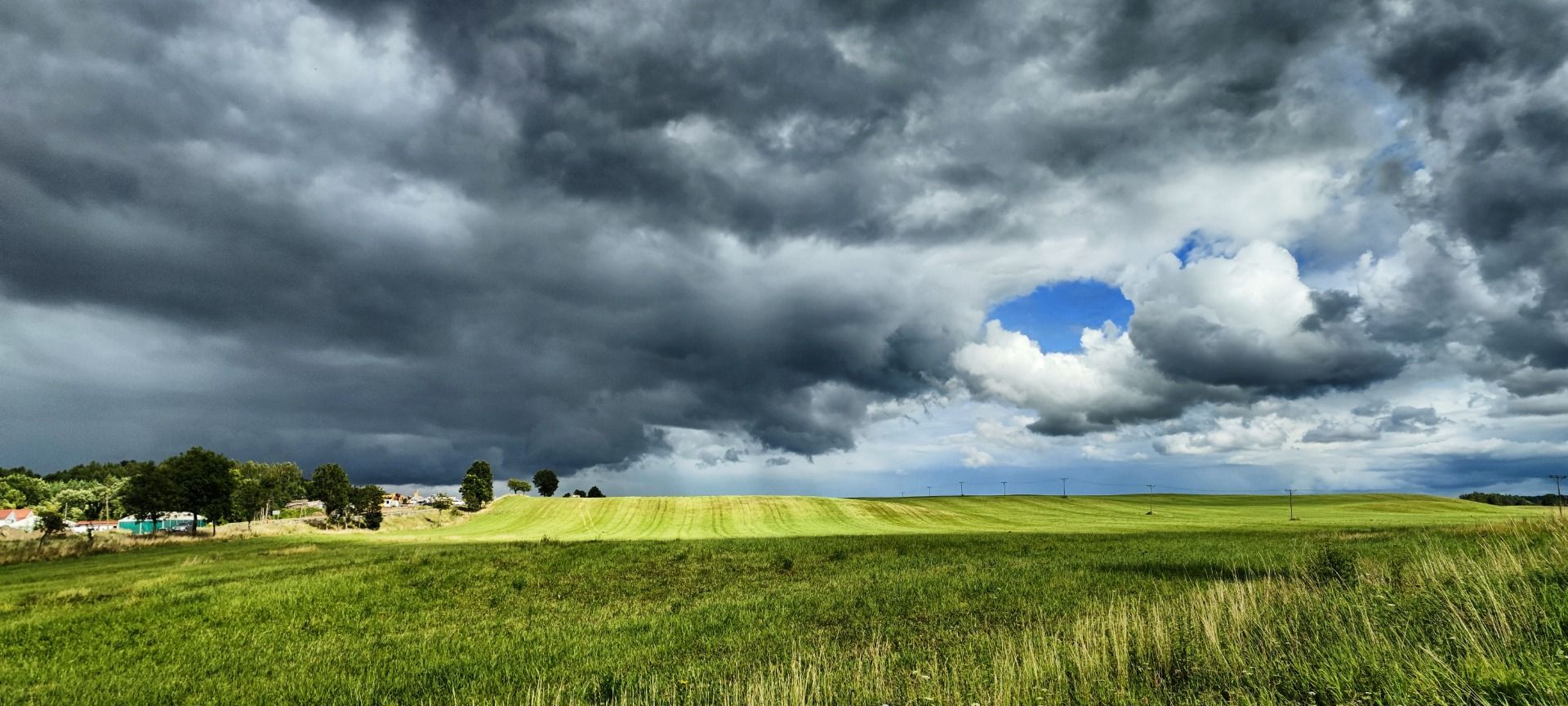 The landscape with all these animals and a few more
Be a stork and have a walk on the bright side of life
Don't look up it could be a stork there
Maybe this one