...it's a walk across the whole of England.
This post continues the recount of my journey on foot across the whole of England - it took 16 days of solid all day hiking to travel from coast to coast. My chosen route took me through 3 National Parks, i.e. Lake District National Park, the Yorkshire Dales National Park, and the North York Moors National Park.  
You can read about the previous day(s) here:
Day One - St Bees to Ennerdale Bridge - 25Km @lordnigel 
Without further delay here is my recount of Day 2..
Day Two - Ennerdale Bridge to Rosthwaite - 23 KM
The great thing about the coast-to-coast and staying in pubs vs. tenting is the pubs love hikers and you can buy yourself a hearty English breakfast and a take away packed lunch for just a few pounds before heading off.
There is a great table and chair out the front of the fox and hound, perfect for a last minute packing and boot lace check.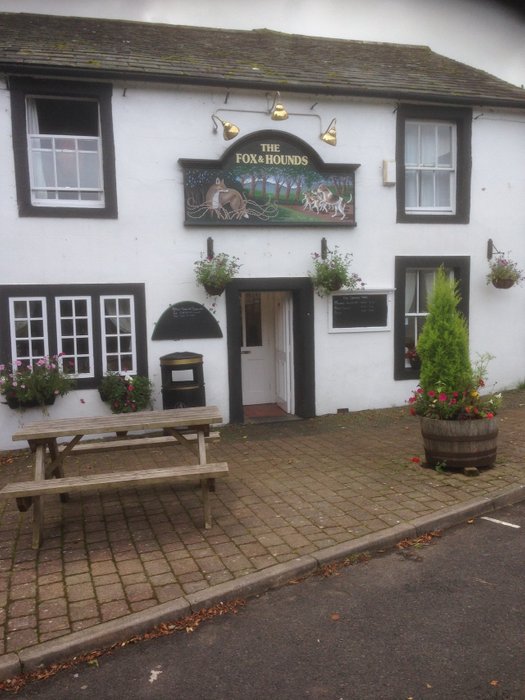 As an experienced hiker I always carry a few low weight protein bars, but spirits are heightened with knowledge of a packed lunch waiting to be eaten;you need a lot of fuel on a walk of this magnitude. Today's lunch was a packet of smiths chips a mars bar and a fresh egg and salad roll.
The weather was a bit better in the morning on Day 2 - which was a small blessing as the map looked rather ..challenging.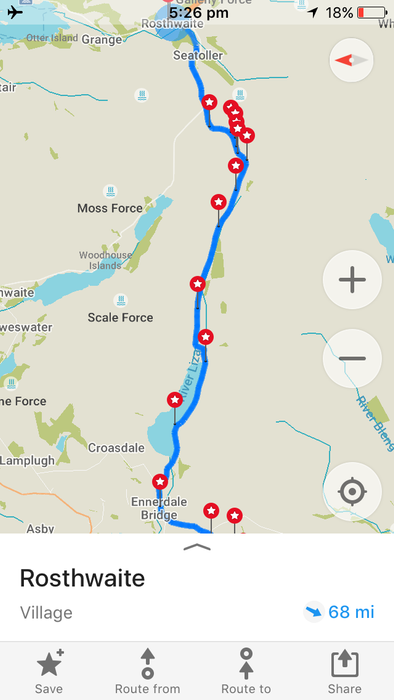 The day starts continuing down the same highway I arrived the day before, but the track quickly turns inland moving deeper into the Lake District.
Today's first major challenge was to make my way around a pretty large lake.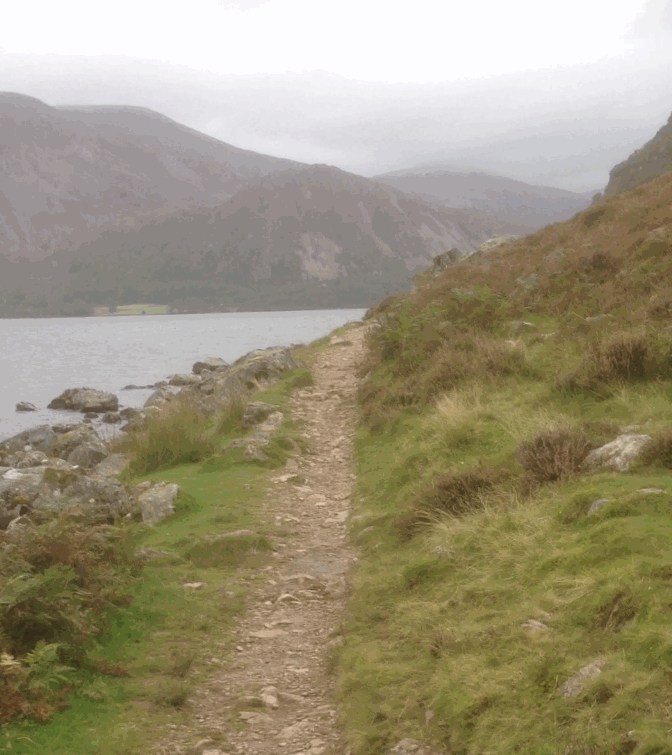 At this point the weather turned against me with another downpour and I need to resort to the Olympus water proof to get a few pictures.
For the first part the path is a pretty well defined goat track and while there is some zig zag around rocks it's not too difficult to find your way. The path begins hugging the side of a hill, taking you up an incline with the lake on the left as a constant guide. It's surprisingly hard work and hard going, but with easing rain it became more encouraging.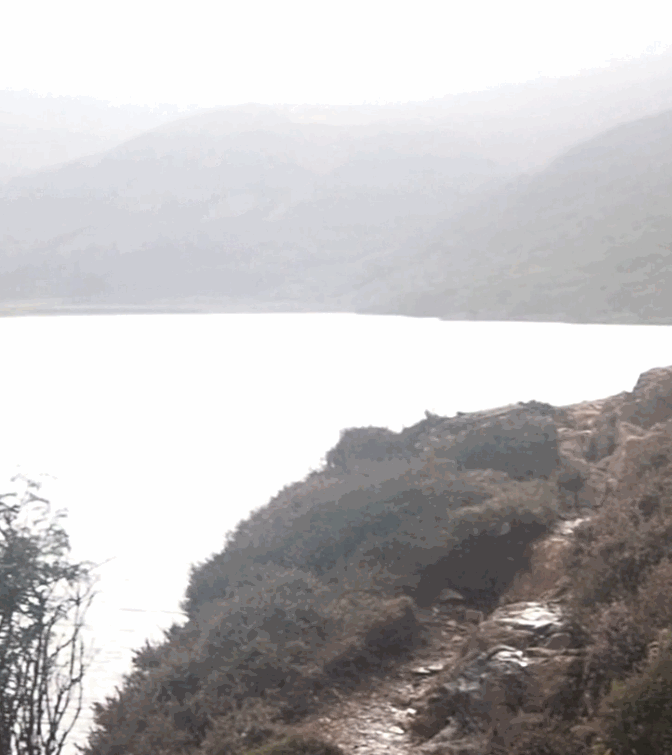 One of the first major land marks is a rock formation known as Robbinhood's chair. Which is basically a big rock, it's actually pretty hard to identify and to be honest it was hardly worth a break here the call of adventure kept me wanting to charge forward and cover some decent ground. Below is a photo of me sitting on Robbinhood's chair.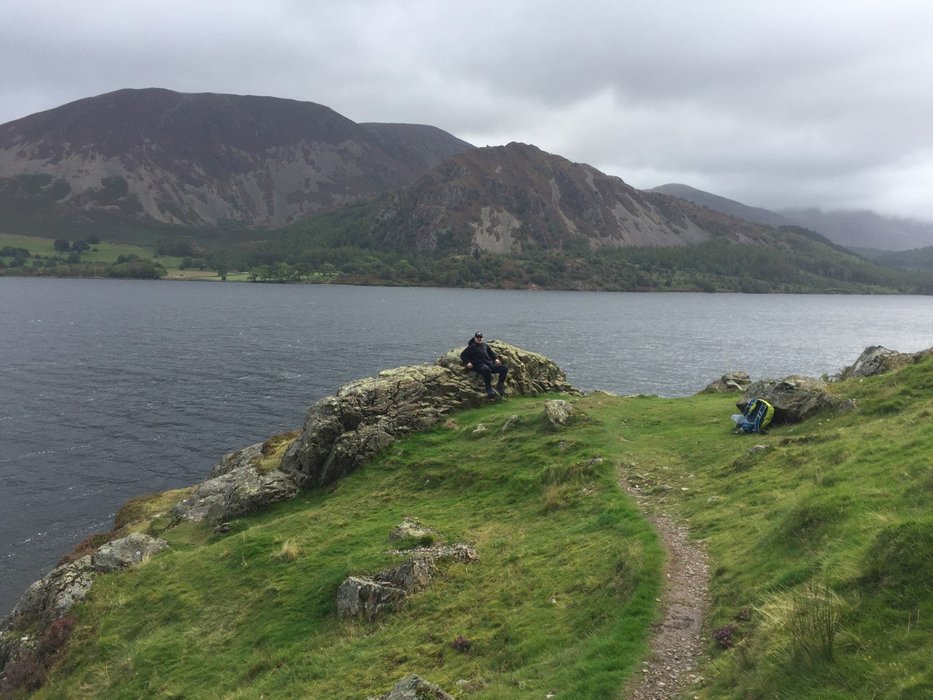 Not far from here the track begins to get a little less defined and it becomes abit more like mountain climbing vs. hiking. See the picture below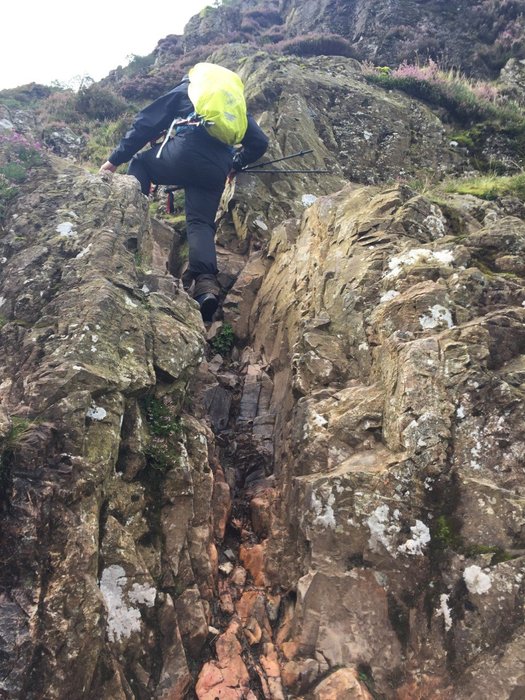 After a couple of gentle climbs, the track descends to the near water edge and it's time to hike on ankle busting round lake rocks for a couple of km.
It looked easy, but in truth a wrong step and the rest of the walk would have been done...it was slow and careful going.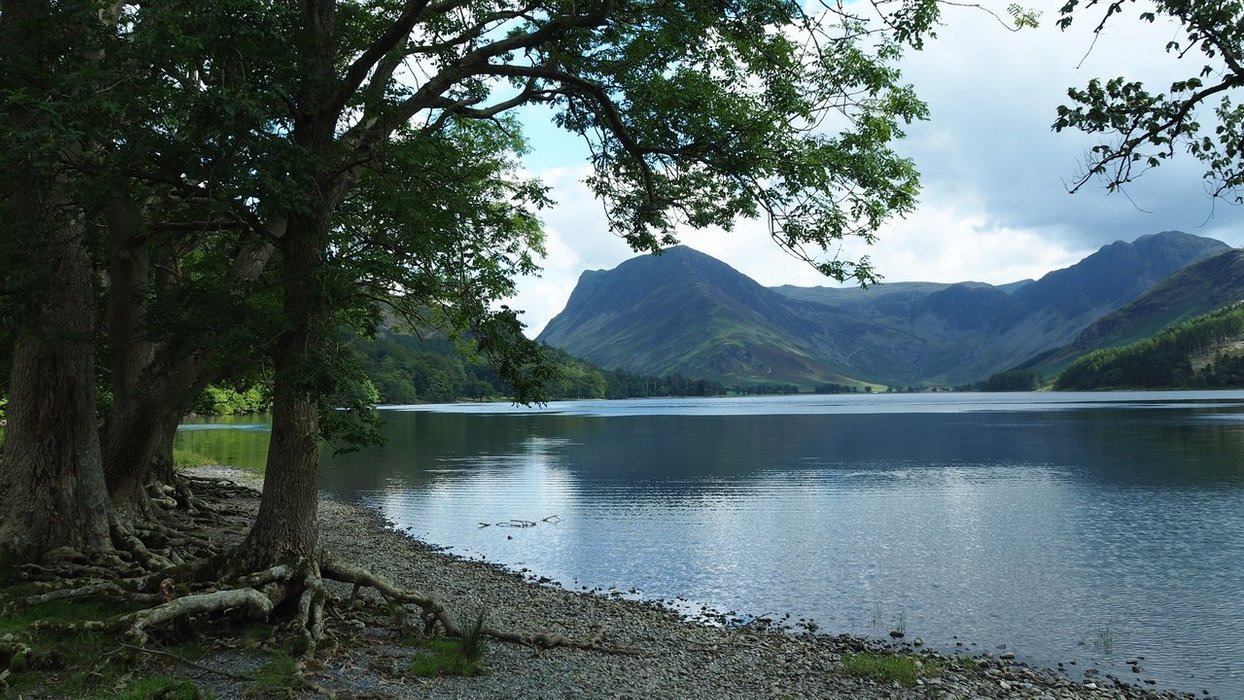 Having rained solidly for a few days waterfalls are in abundance requiring frequent small water crossings.
The lake was quite breathe taking to stop and observer, especially when the rain eased up.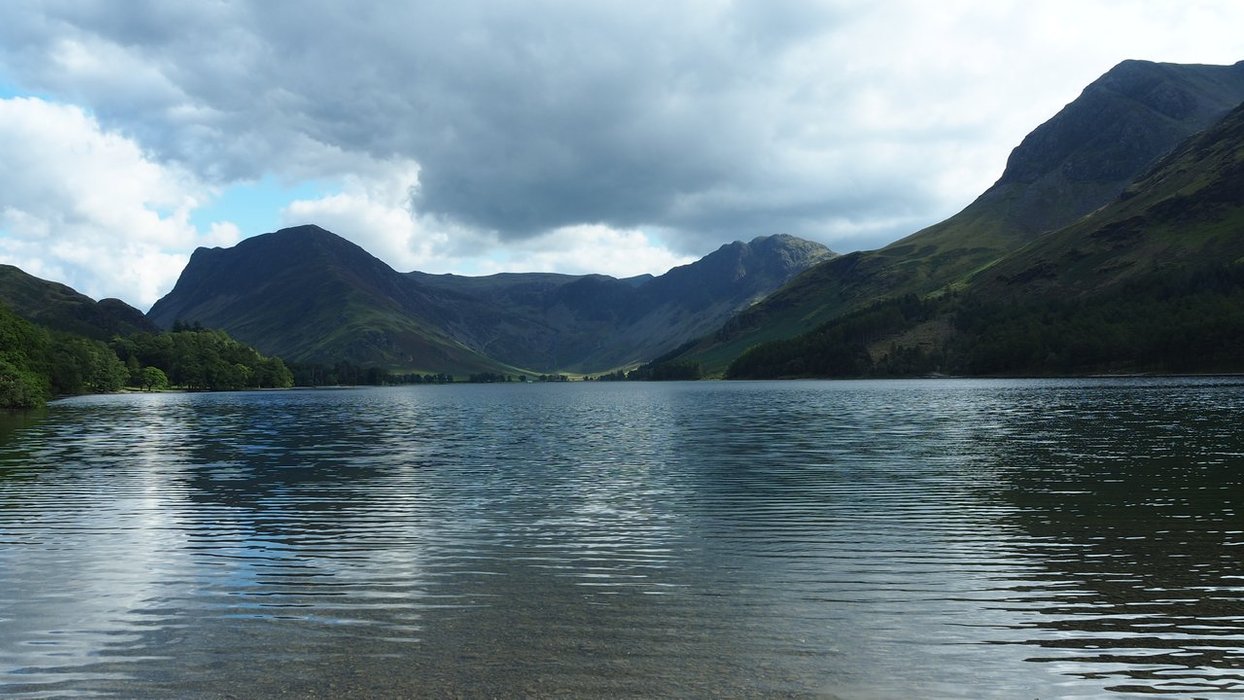 The trail sometimes disappears as you follow the lake around and while you can't get lost with the Lake on the left it becomes very challenging the path often just turning into stony creeks and small water crossings.
Once you clear the lake and those crazy ankle rolling rocks it's time to stomp through some muddy fields and take a look back (sharing the view with some locals of course :))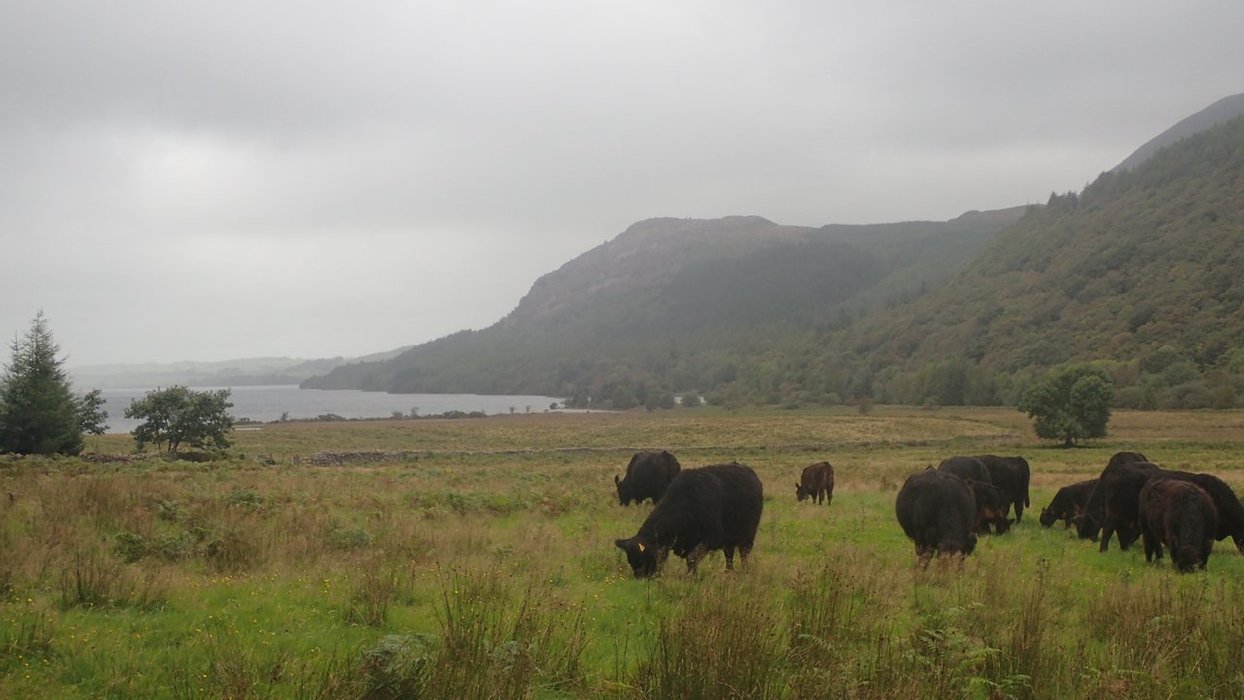 Unfortunately there isn't really anywhere to rest at this point you just need to charge forward, but it's not long until you connect with a well defined easy to walk on dirt road.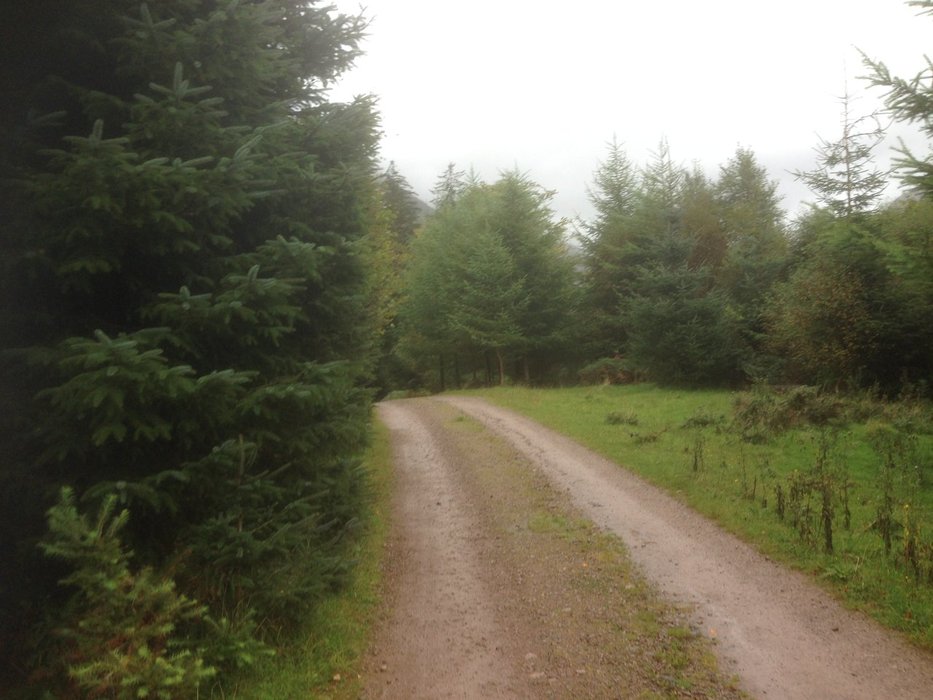 I followed the dirt road for what felt like forever, with really no where to sit down and no way to escape the down pour I could do nothing but grit teeth and just keep moving. 
Even though the scenery near the road was some what the same thing for miles (forest) I would occasionally run into other walkers, many who had just given up 'copping a squat' in the middle of the road it certainly made for some interesting greetings and conversations in the rain... mostly people like myself at this point wondering why are we doing this again?
The rain just didn't let up and provided no kindness for navigating or taking photos. 
Finally the path diverges and you leave the dirt road. I had a feeling of relief seeing a large open stretch and my lunch stop ahead - Black Sails cabin.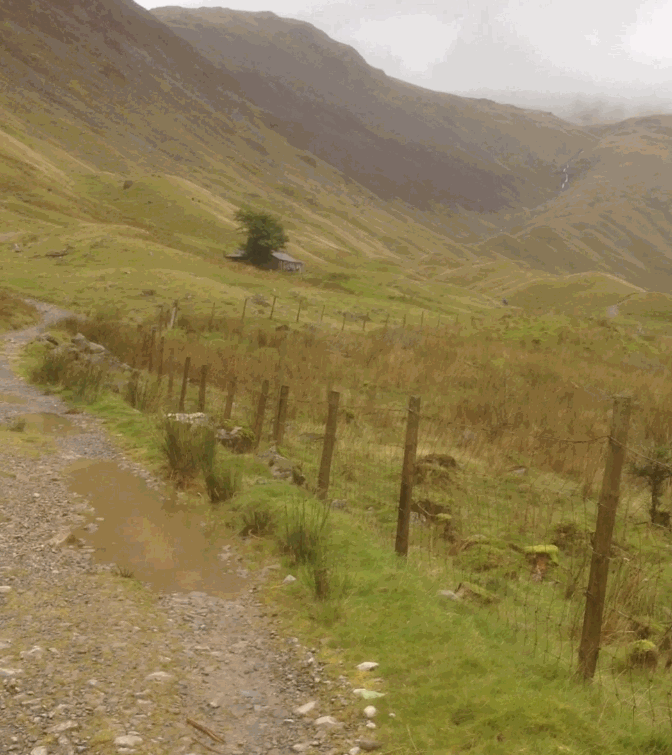 This is a great place in the middle of nowhere.  Some walkers book and stay here for the day as the hike to reach it was quite difficult and it was early afternoon before I reached this spot.
Needless to say its a great place to collapse and share stories over a late lunch. Just to note, It is one of the few toilet spots along the way so if you need to have a poop get in the line up for toilet.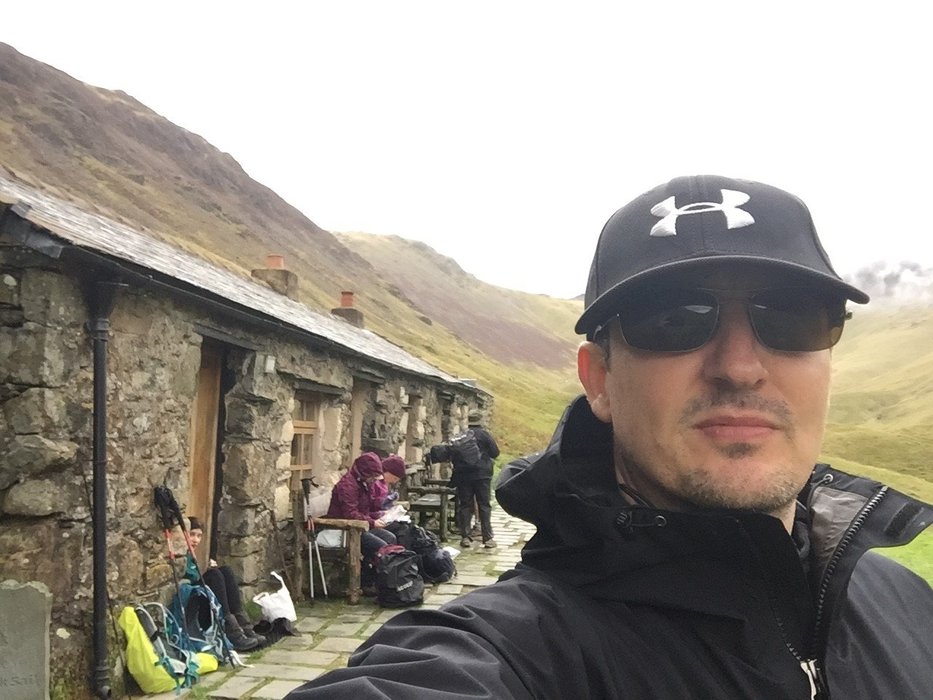 After about a 20-30 minute break its time to move on, with one more mighty mountain to climb before making the decent to the very cute village of Rosthwaite.
The climb is anything but easy at times using your hands to scramble the path slippery and washed out.
There is a final obstacle at the top a beautiful waterfall awaits that must be crossed. Under normal circumstance it's possible to cross hoping across rocks, but the excess rain meant it was a small raging river which unfortunately for me meant time for boots off and a knee high wade across.
Feet dried and boots back on It's a much easier hike from here, downhill and the path becomes much easier to follow, hugging a small river into town there really was no way to get lost.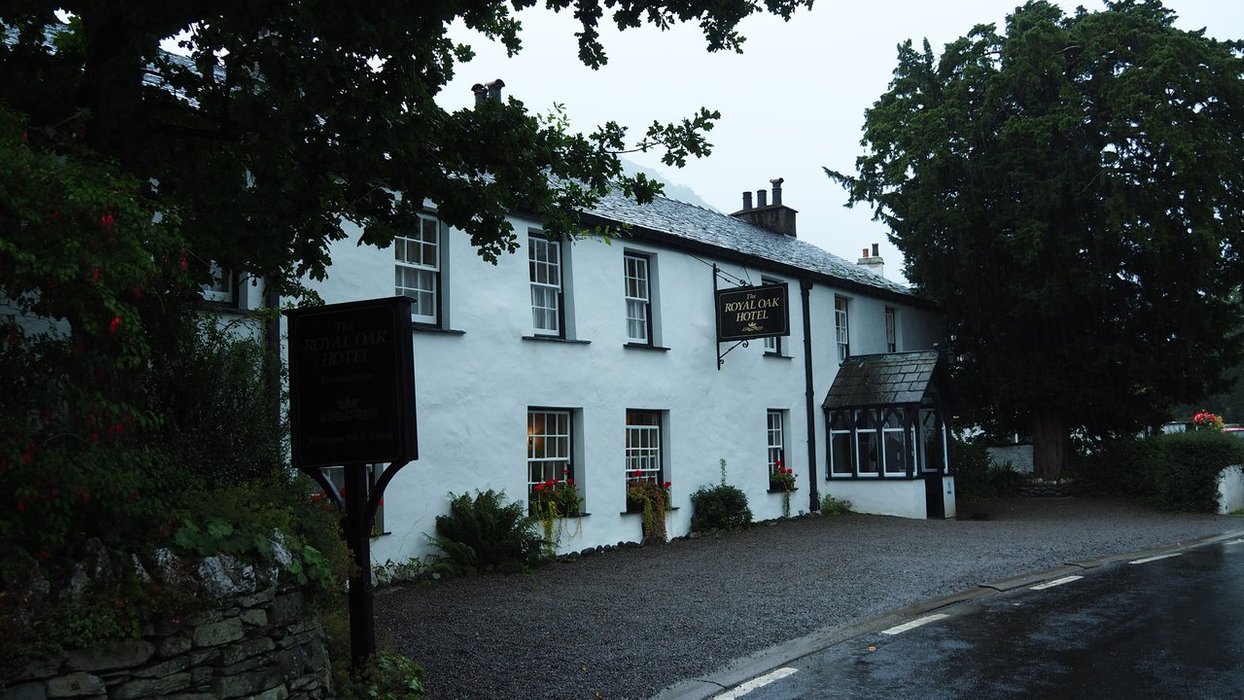 This completes Day two - an exhausting and extremely challenging day on the walk, I'd say it was ranked the forth or fifth hardest day of my entire walk across England.  
Happy to make it I checked in at the Royal Oak...and collapsed into bed happy to still be in one piece.
That's it for this Lord Nigel's travels - if you would like me to continue with each day of the walk, please show your approval in the usual way - exclusive for Steemians of course :)