The Perhentian Islands in Terengganu are definitely not a secret anymore. Together with Redang, they probably belong to me most popular Malaysian island destinations at the east coast of the Malay Peninsula. The archipelago consists of only 2 islands: the smaller island called Perhentian Kecil (which literally means 'Small Perhentian') and Perhentian Besar ('Big Perhentian').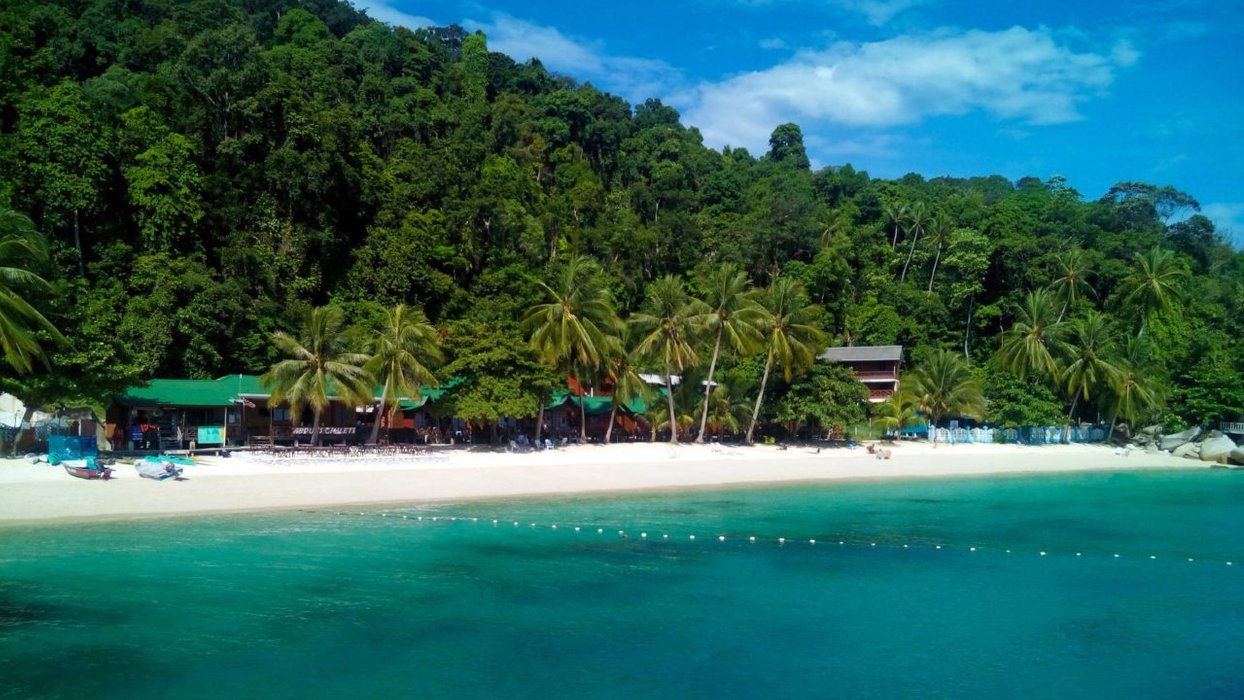 Paradise beach at Abdul's Chalet on Perhentian Besar
Big Island vs. Small Island
Most backpackers and budget travelers prefer the small island as there is more going on when it comes to parties and a choice of cool little bars. The big island is more frequented by couples, travelers with a higher budget and people who seek tranquility.
So which one to choose? If you ask me, I would always prefer the bigger island Perhentian Besar! Why?
What I didn't like about the small island is that the main beach (Long Beach) was full of plastic chairs, colorful umbrellas and even trash next to abandoned little buildings. There were even big construction sites for new hotels. Bah! A big disappointment for me. I probably will never visit this island again and prefer to show you the beauty of the big island.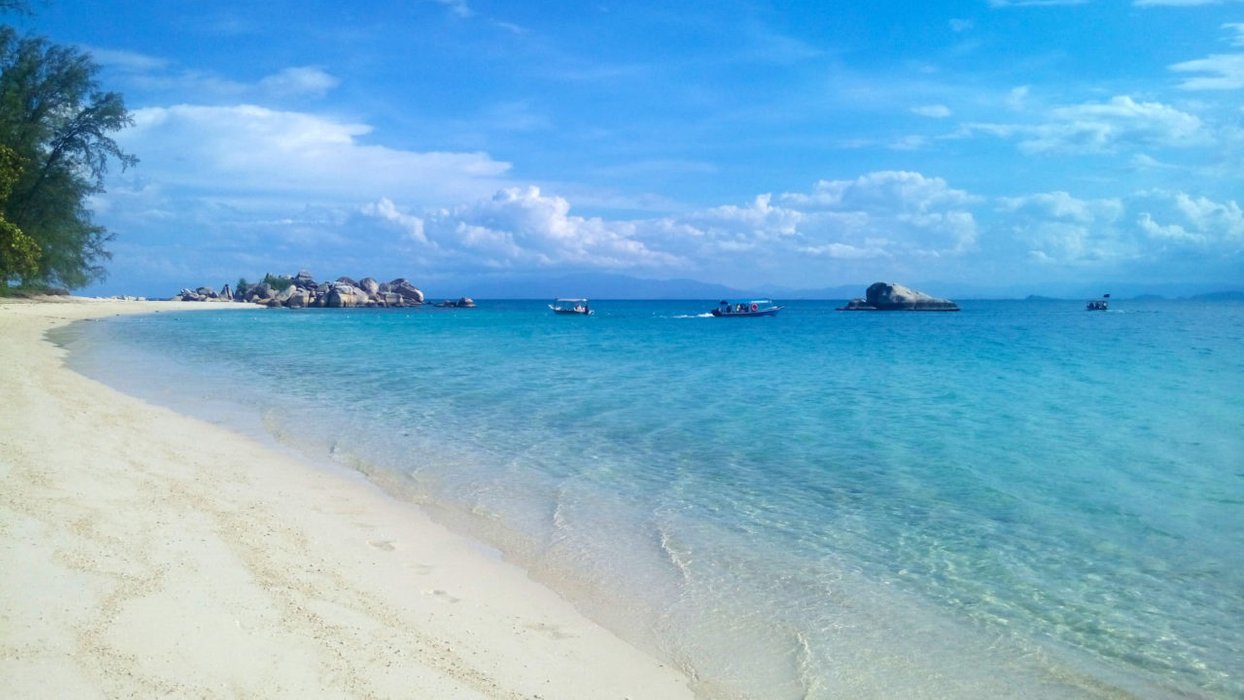 'Teluk Keke' on Perhentian Besar
Perhentian Besar was amazing! So many beautiful white sand beaches with shining turquoise water and great snorkeling opportunities. I stayed there for a few days with my girlfriend and we both loved it: the serenity, the friendly locals and even some empty beaches (we went there during Ramadan time).
Swimming with the turtles
The beach at the Perhentian Island Resort (also called Teluk Pauh) was one of our favorite places. We stayed at Tuna Bay, which is the next bay south of it. There are no streets on Perhentian Besar so you have to take a taxi boat or go through the jungle to get to Teluk Pauh from Tuna Bay. We did it even 2 times.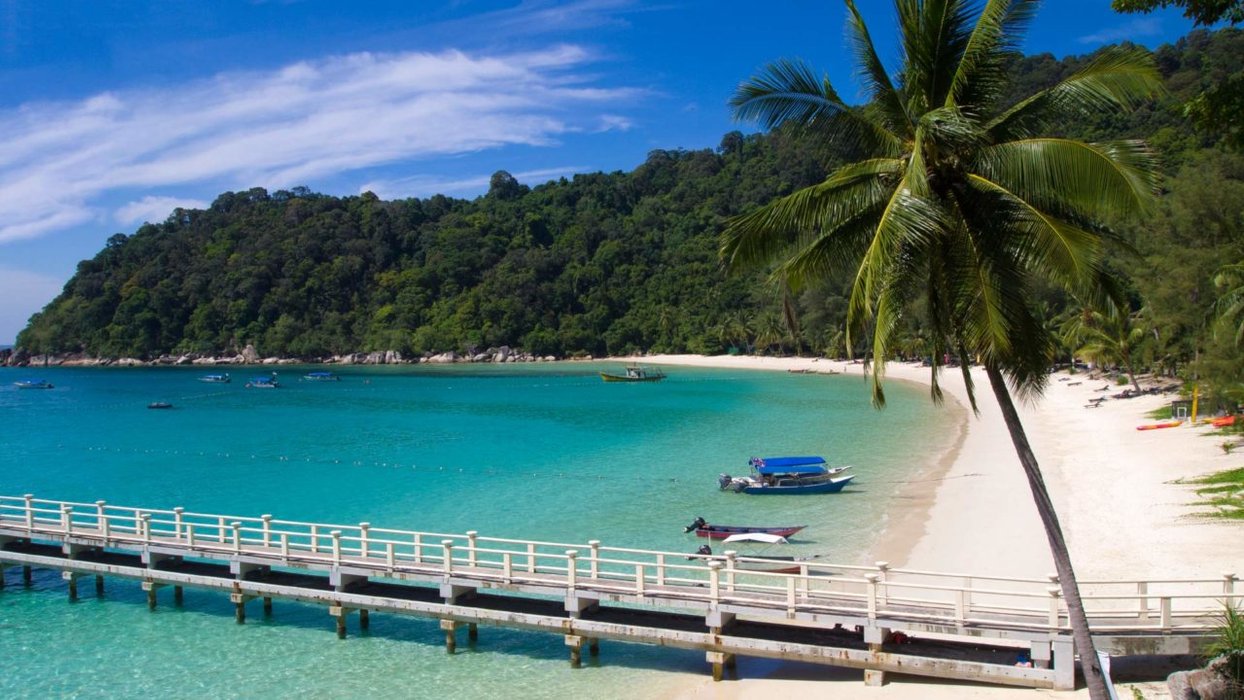 Perhentian Island Resort Beach aka Teluk Pauh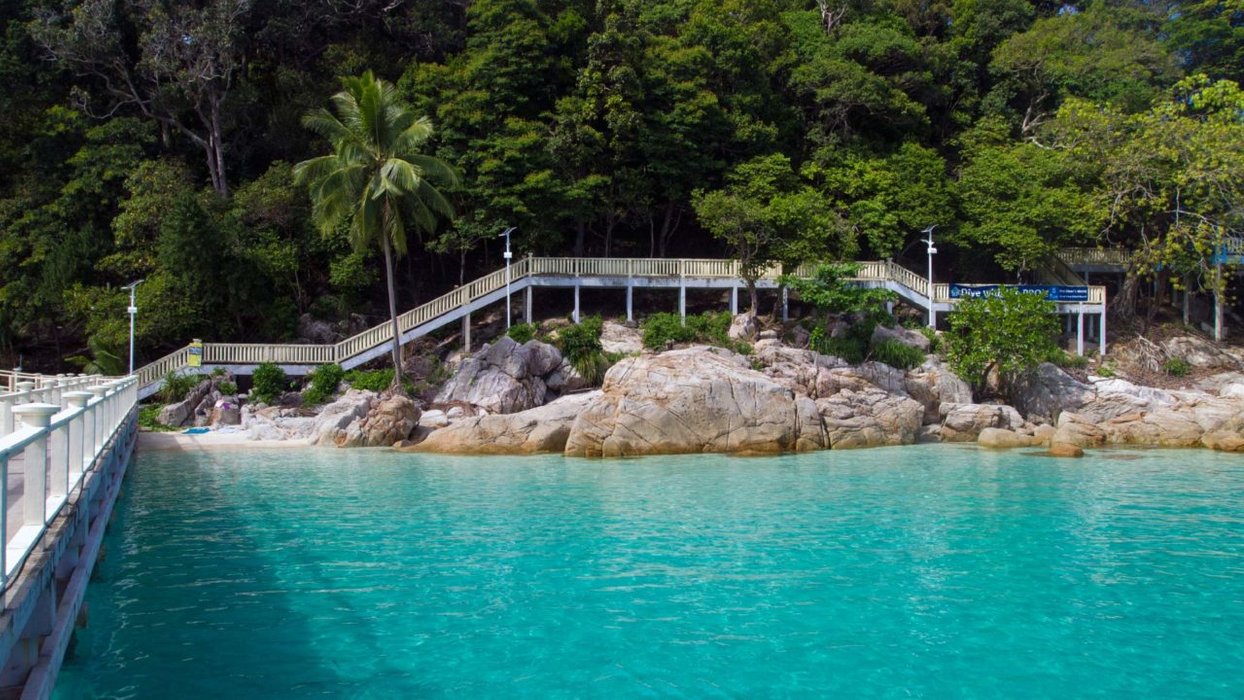 The water is like a swimming pool!
One great thing is you can go snorkeling directly from the beach. In the water you can see colorful corals, Nemos as well as many other fish AND: sea turtles! That was the very first time for me I saw them in my life, even before I swam with the turtles in Redang. So I was pretty excited and happy to find one of them.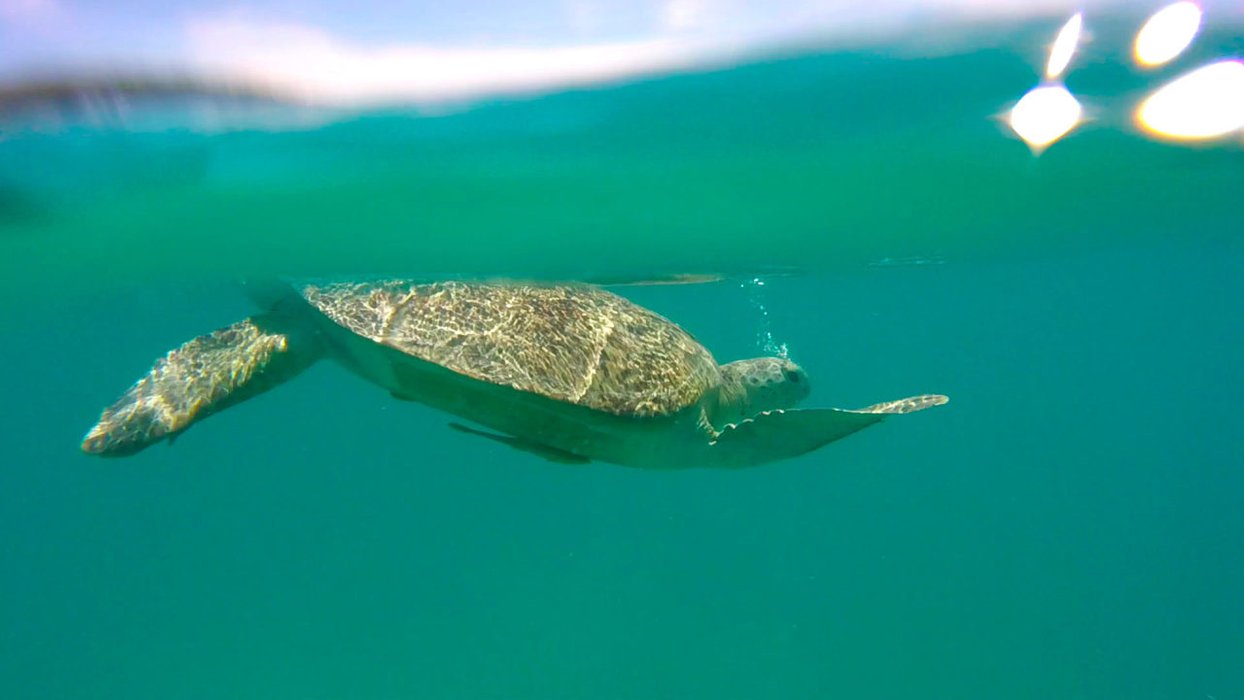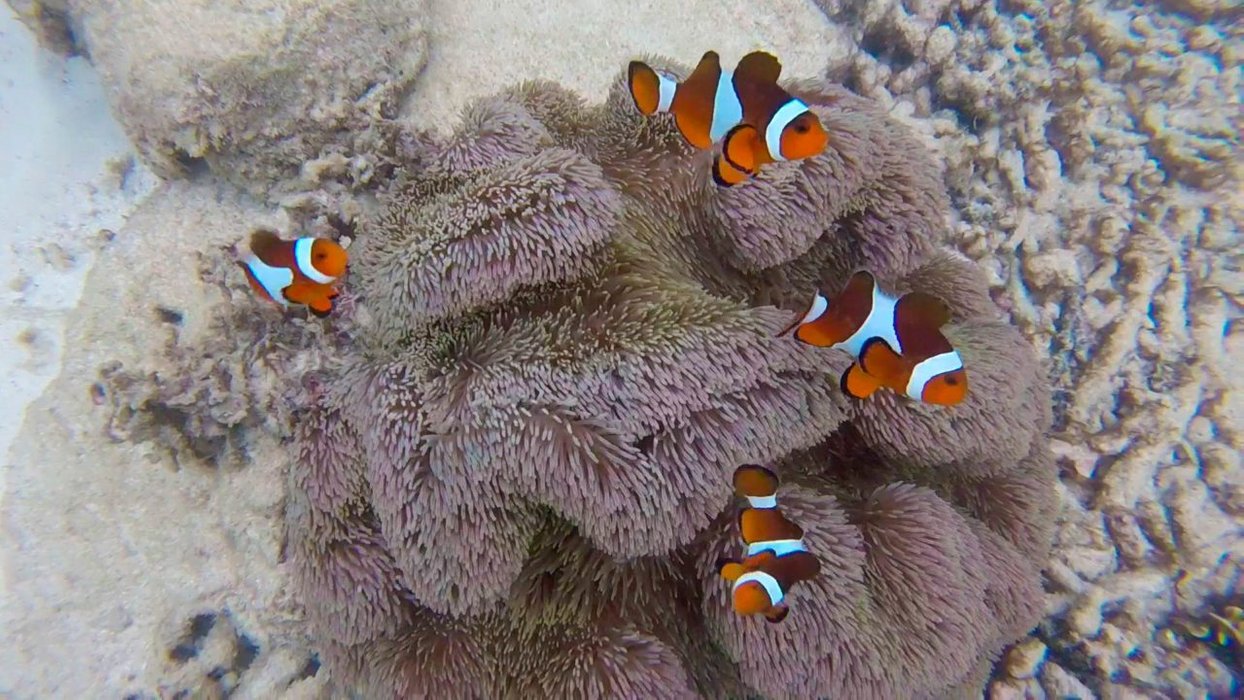 Finding 4 Nemos ;)
One of the most beautiful beaches in Southeast Asia?
Next to Teluk Pauh, there is another bay with the name Turtle Beach. One day we took a taxi boat from Perhentian Island Resort to get to this beach. Since I saw the Google Maps satellite picture, I really wanted to go there. And I didn't get disappointed. The beach was breathtaking!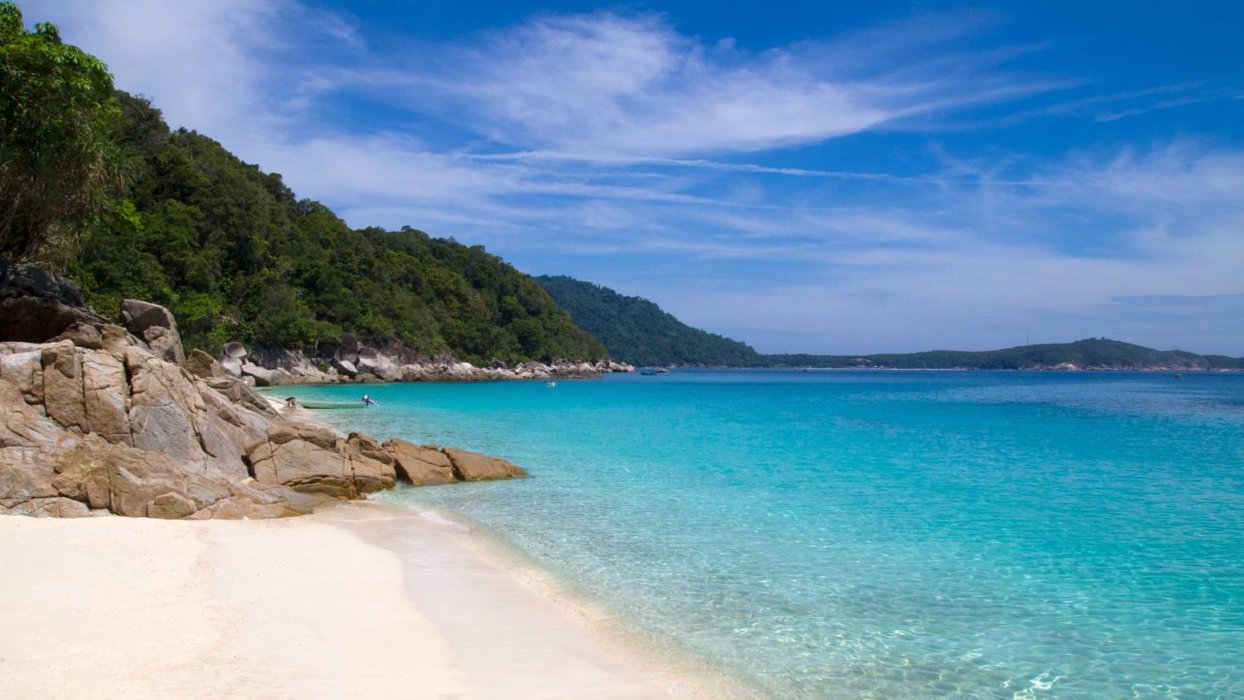 Turtle Beach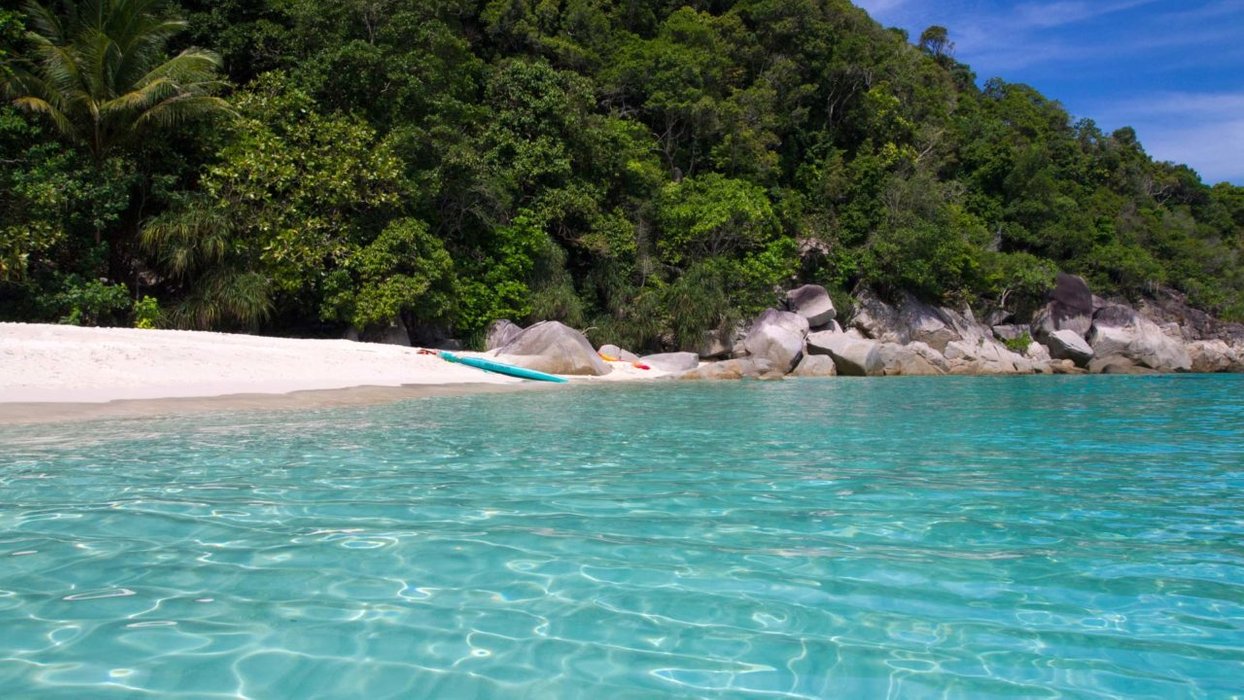 Almost no people, beautiful white fine sand unbelievably clear water. Also, there were almost no other people so me and my girlfriend could enjoy this magical places for a while. OK, there were unfortunately no turtles in the water so the name is a little bit misleading at first. But supposedly, this beach is a breeding ground for the sea turtles and that's why it has this name.
I have seen quite a lot beaches in Southeast Asia but this one was really mind-blowing! For me personally, it was definitely one of the most beautiful ones I've visited so far in the Southeast Asian countries.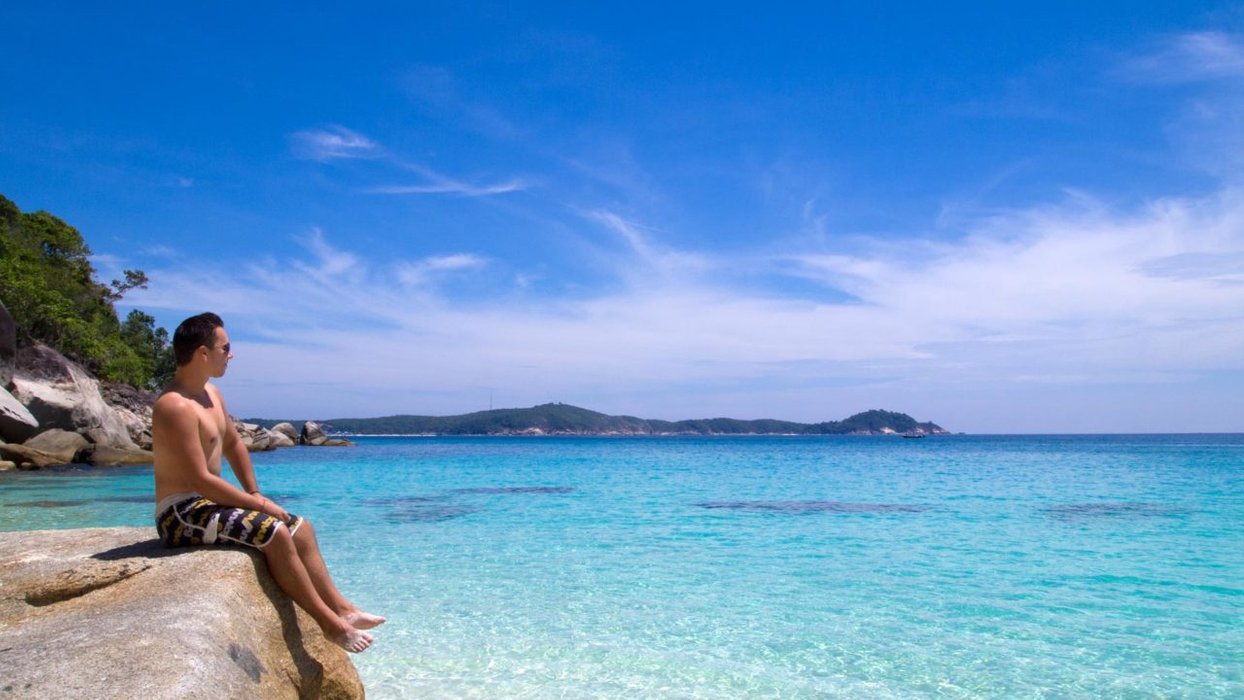 I hope you enjoyed this post! If you liked it, I would be happy about your upvote. If you want to read more about beautiful places Malaysia and the other Asian countries, follow me :)