How's it going Steemers??
Let me continue my African Adventure with our river cruise on the Chobe River in Botswana.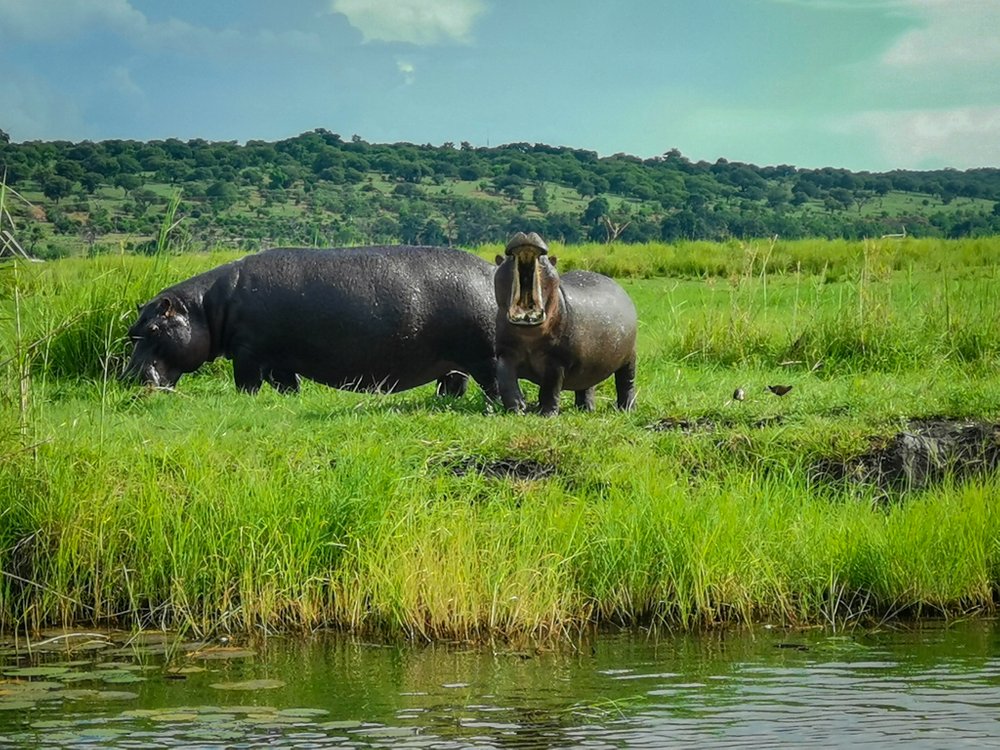 We loaded our esky and jumped aboard our boat to have a cruise around the Chobe River.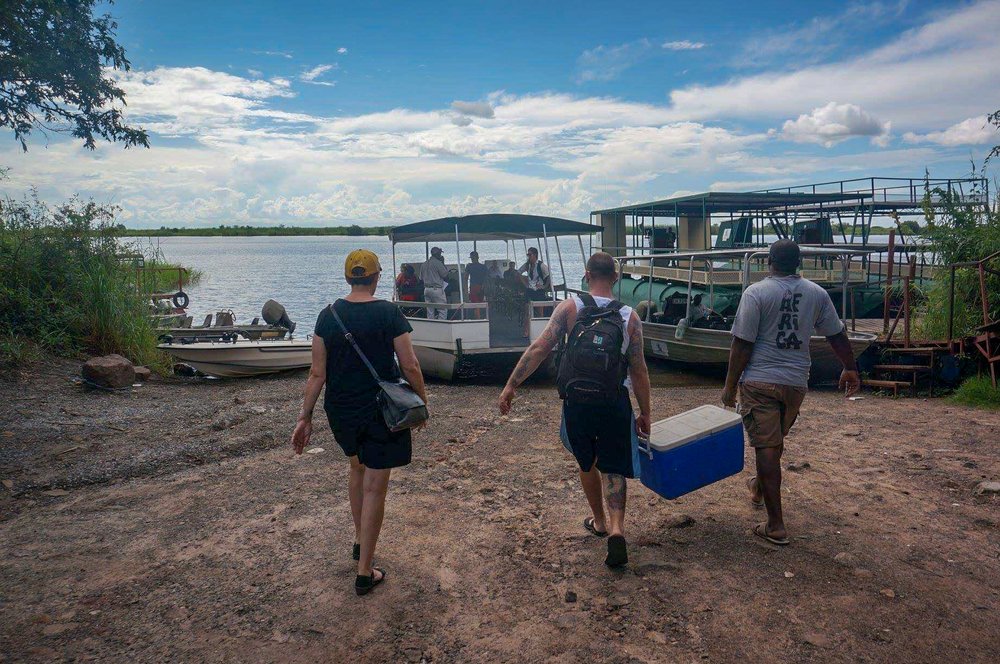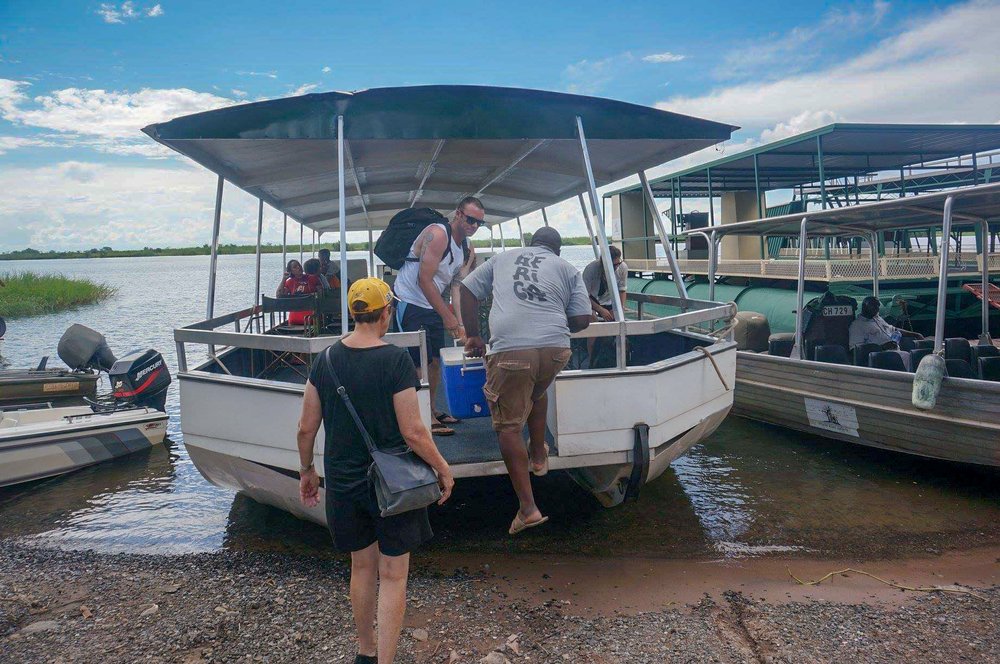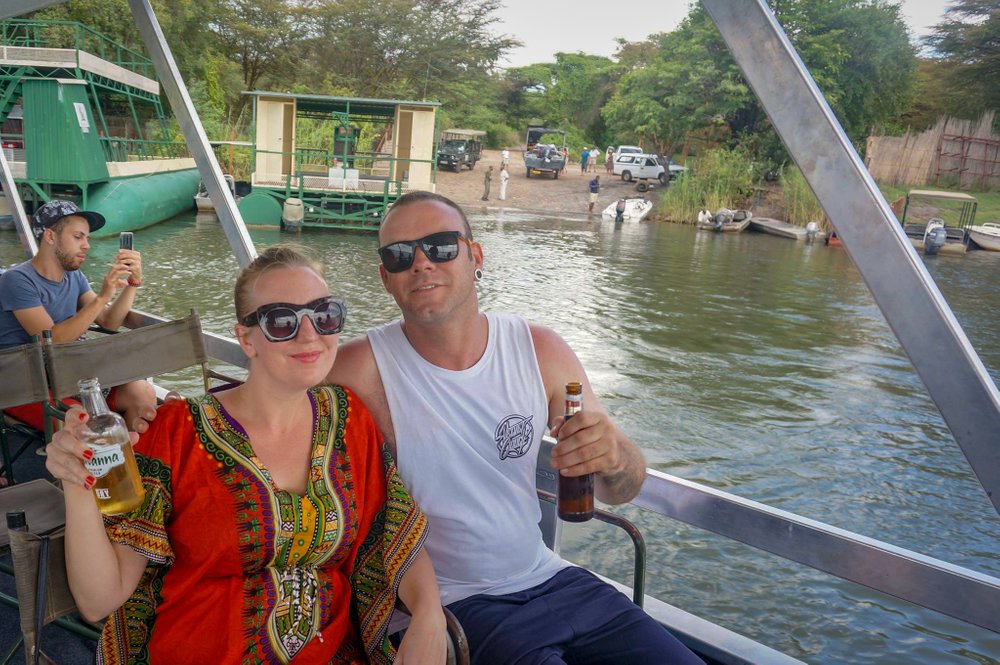 Now the Chobe River runs along Botswana's northern border then meets the Zambezi river where it falls over Victoria Falls.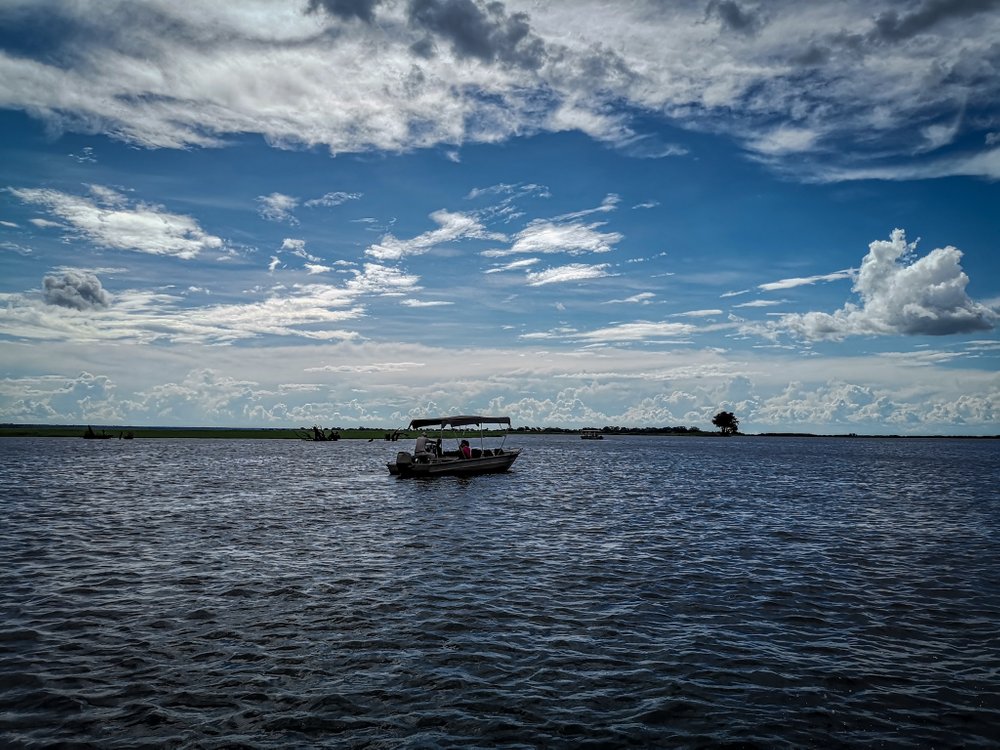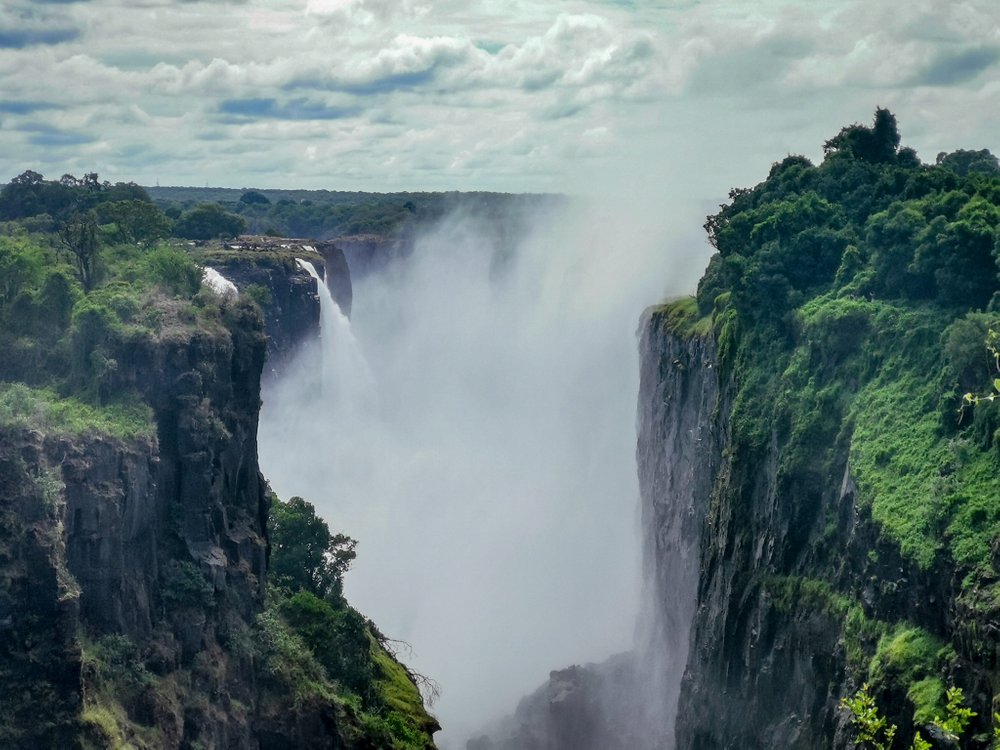 The river is just beautiful and full of wildlife.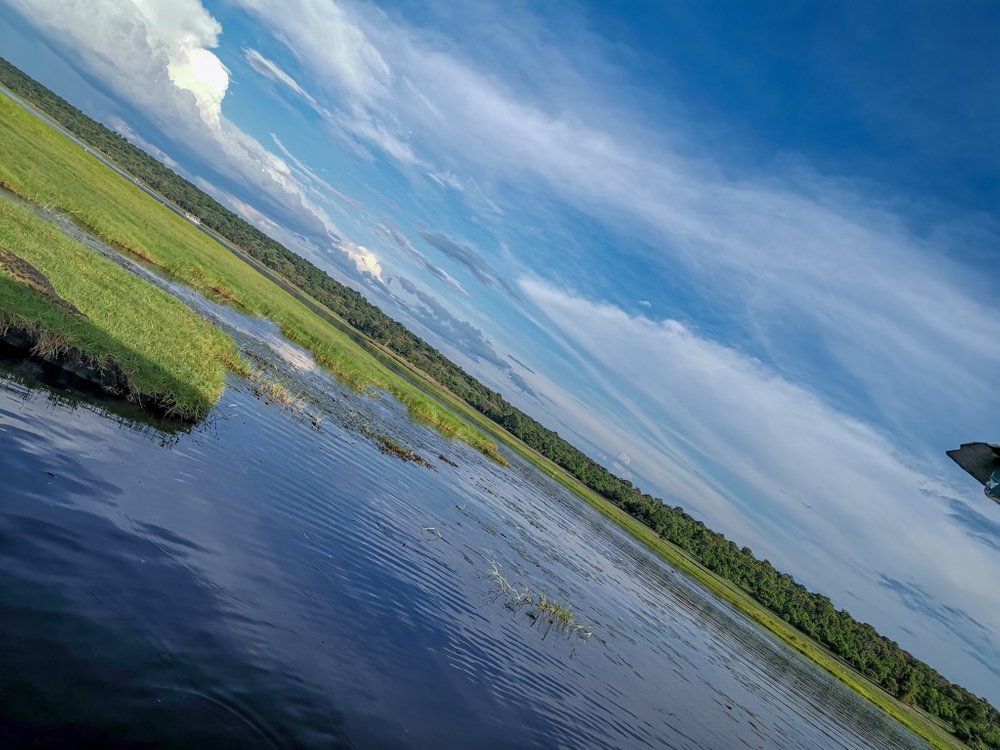 Our guide was very knowledgeable, schooling us on all the wildlife and plants as we cruised around.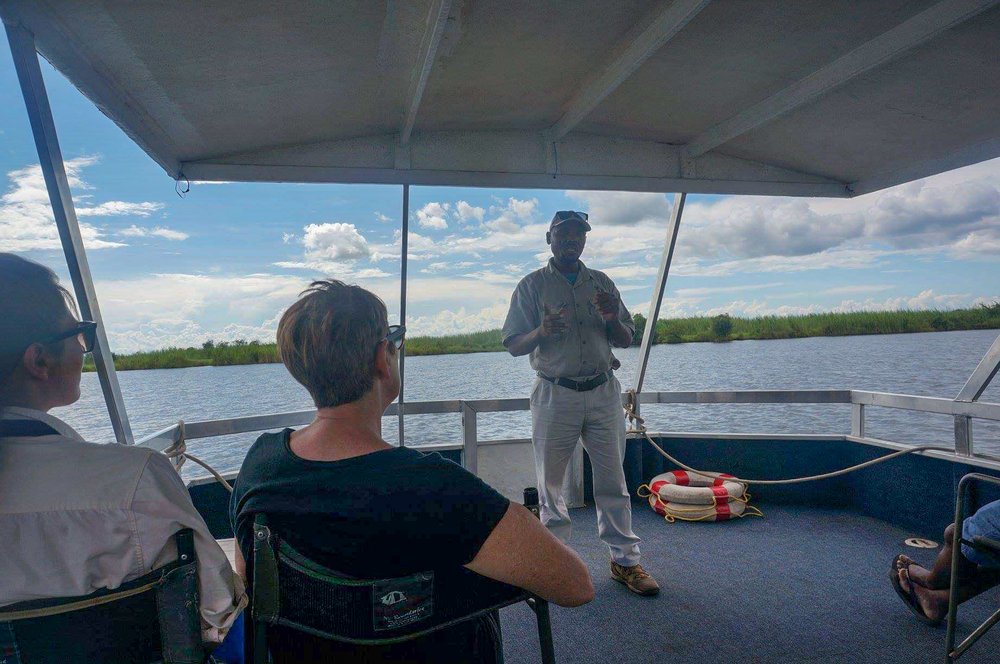 There are many islands along the river with lush green grass, lots of birds and hippos everywhere!!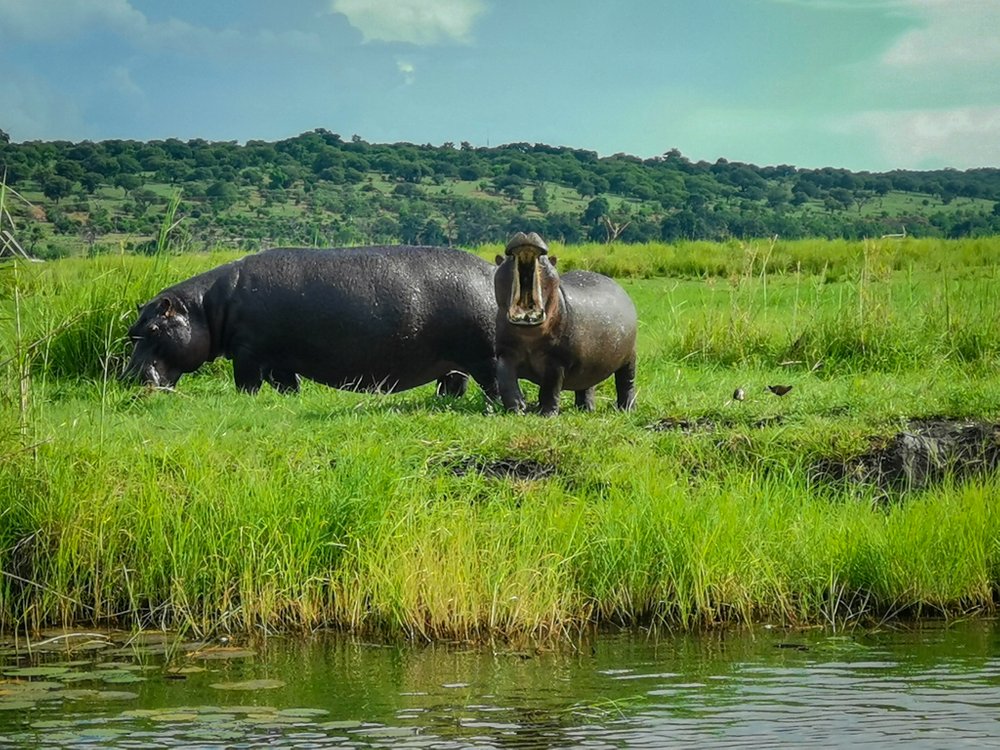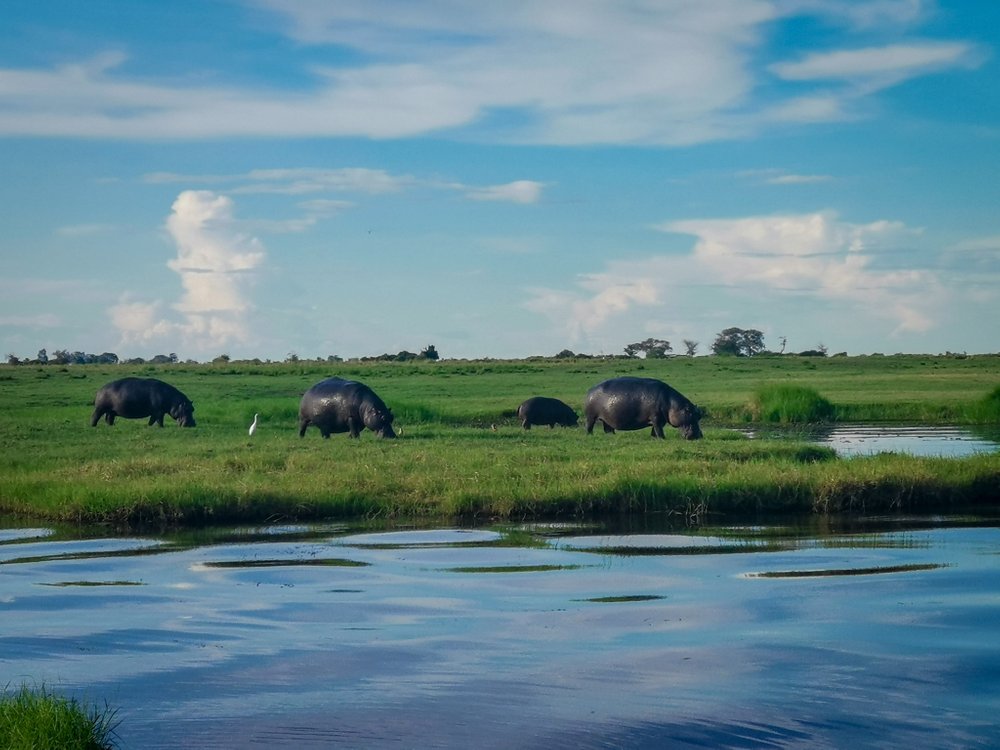 We cruised around checking out different islands and saw some crocodiles sunbaking.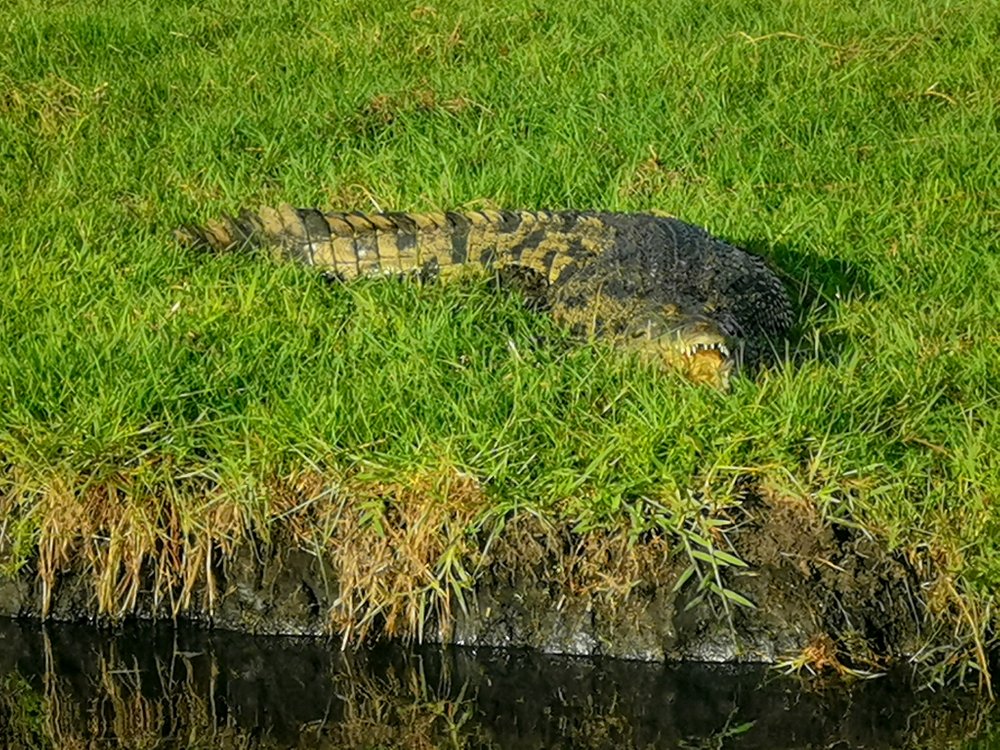 On the foreshore of Chobe National Park wild game was everywhere grazing.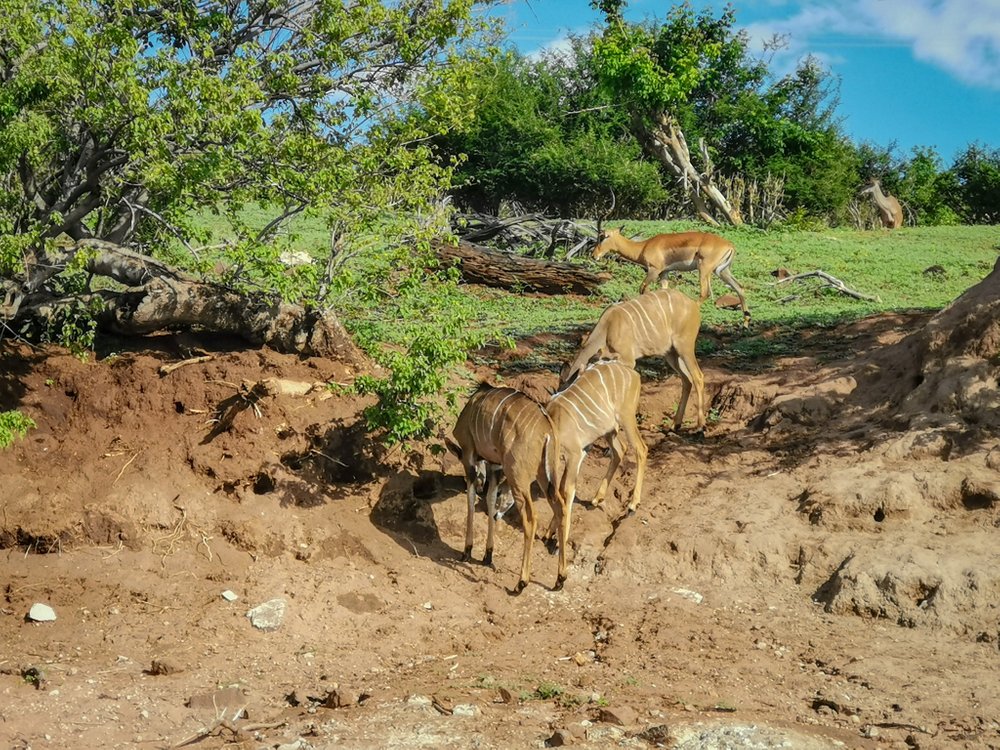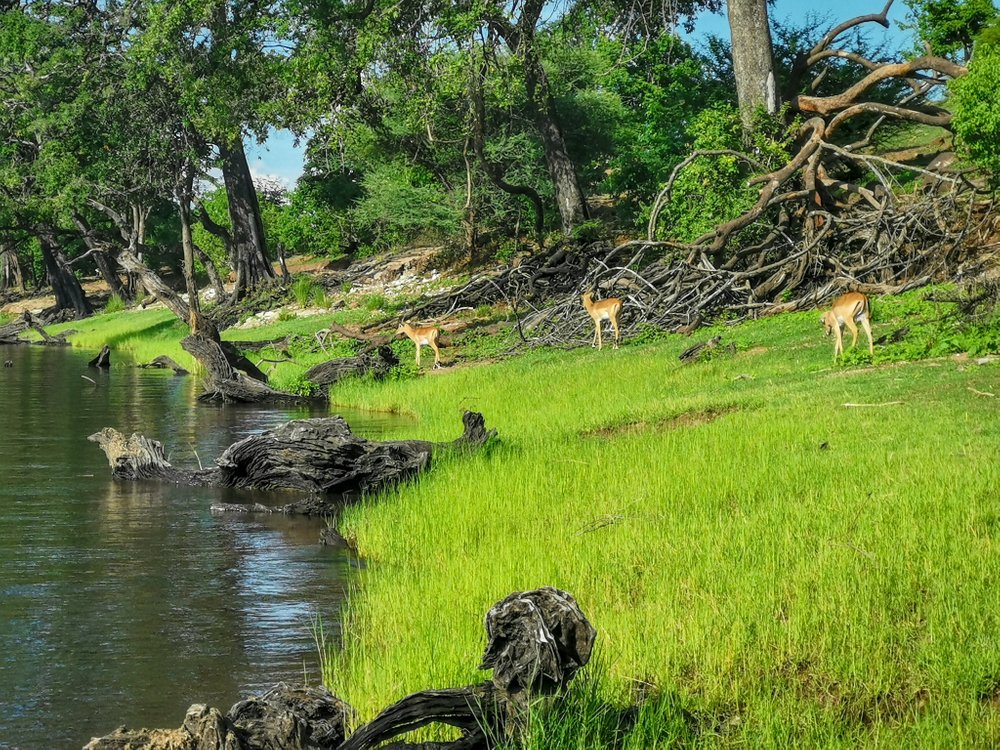 We pulled up to one island where there were hippos and a crocodile chilling.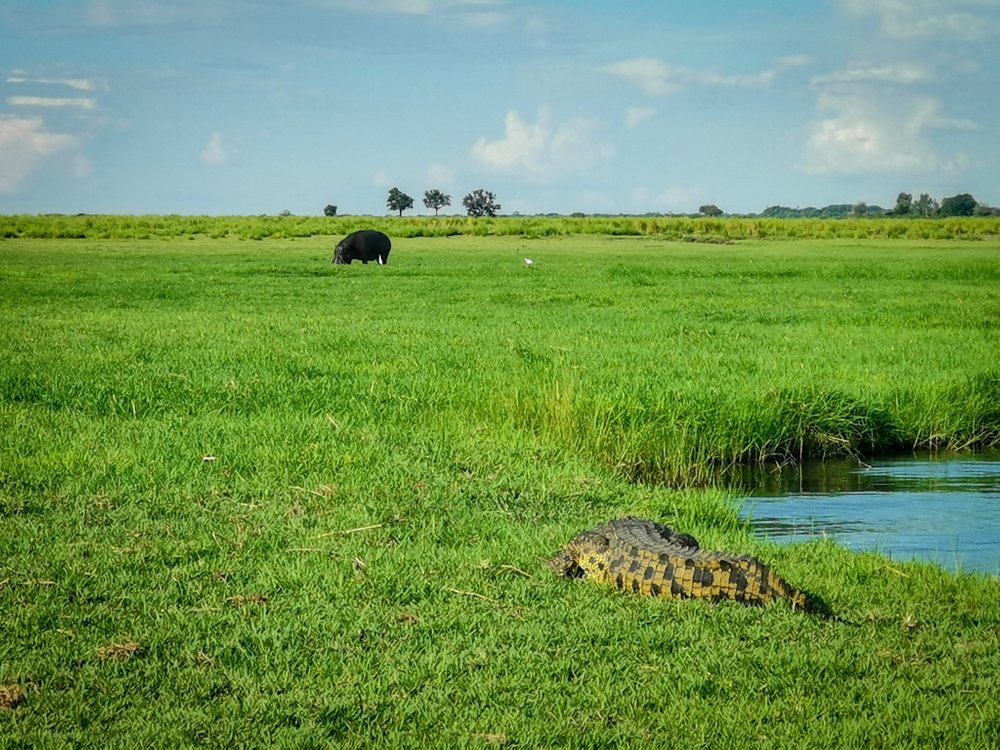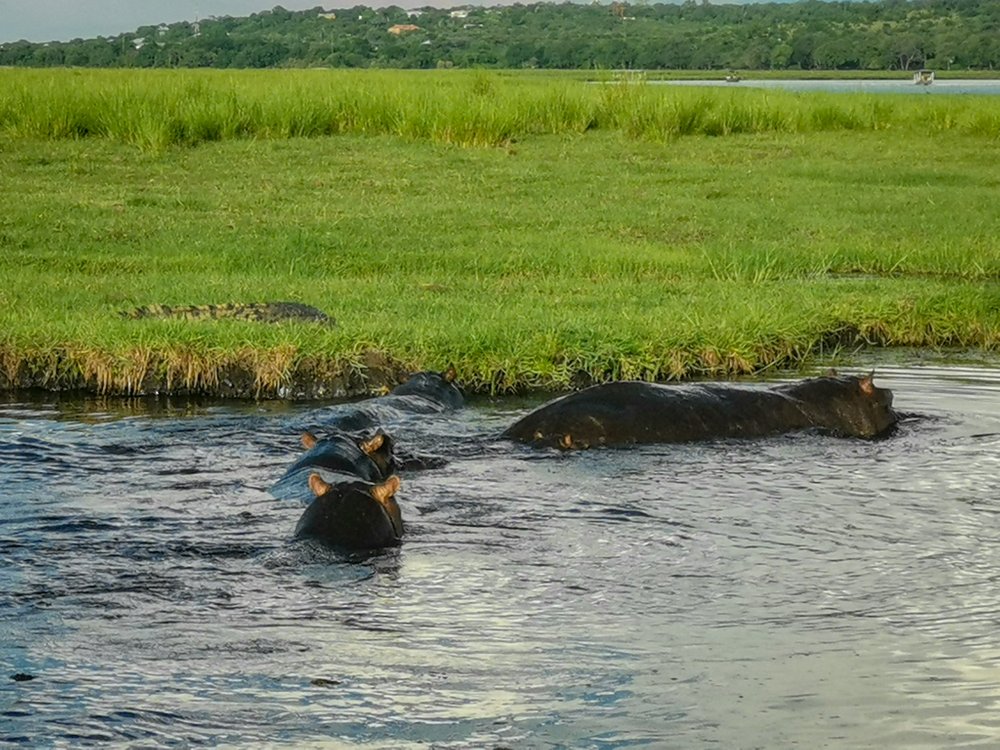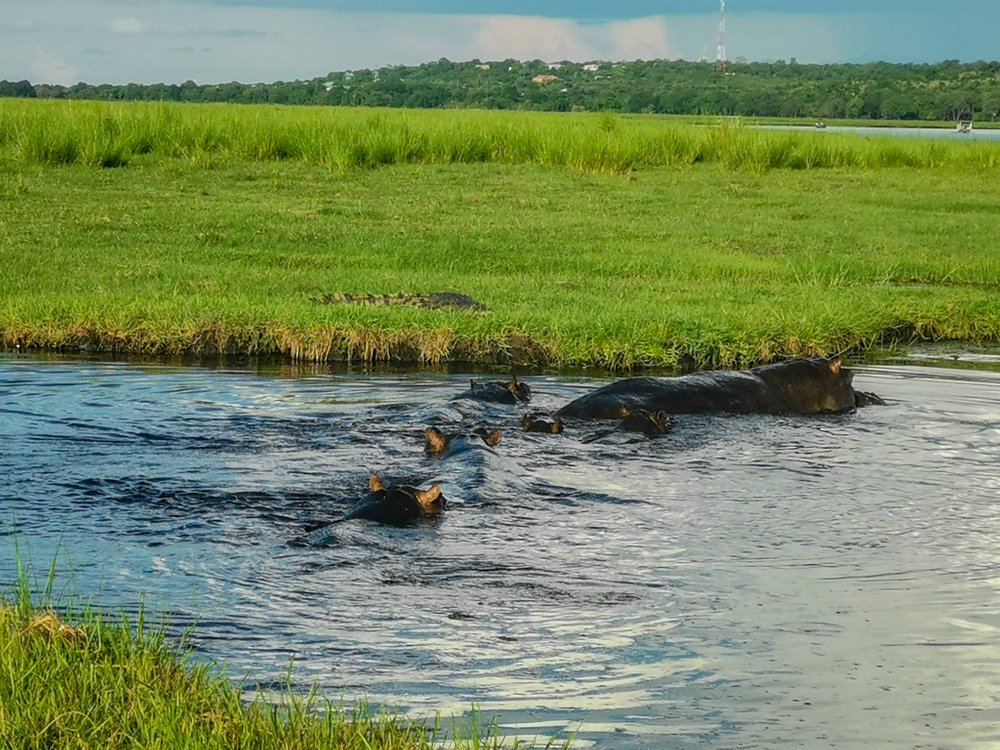 Then off in the distance on the shore, a herd of elephants came close to the water.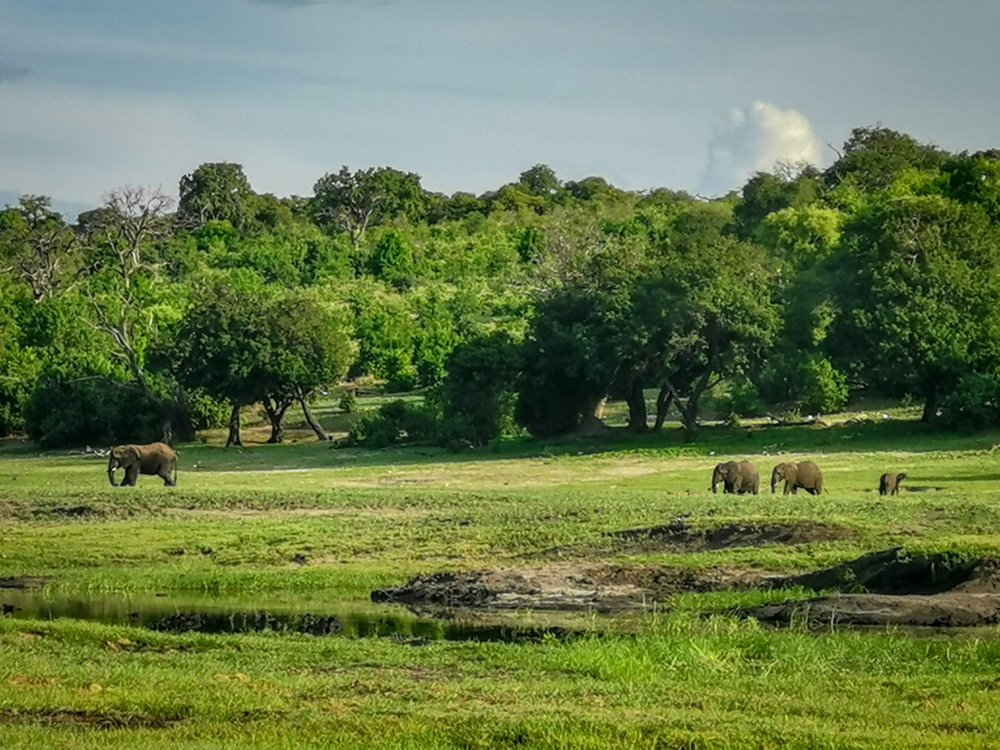 It was so amazing! At one point I was looking at a crocodile on the shore while hippos were in the water and elephants were on the river banks on the other side. I was like "is this even real? " there is so much wildlife around here.
This was the perfect spot for a beer🍺🍺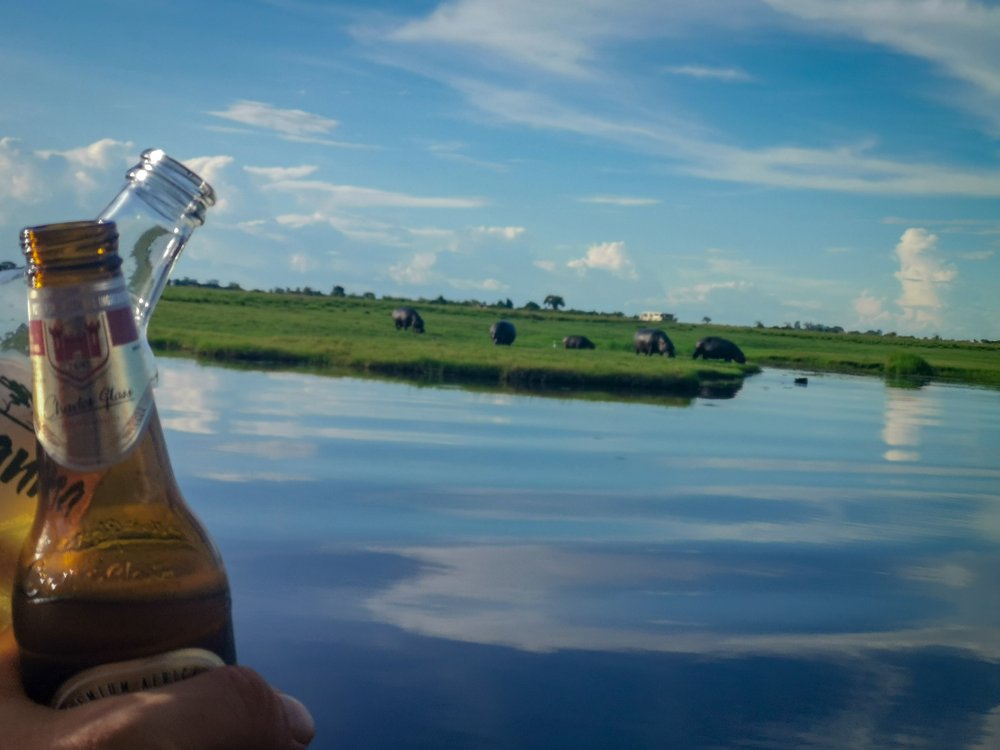 As the sun started to set we headed back to the dock then back to our camp site.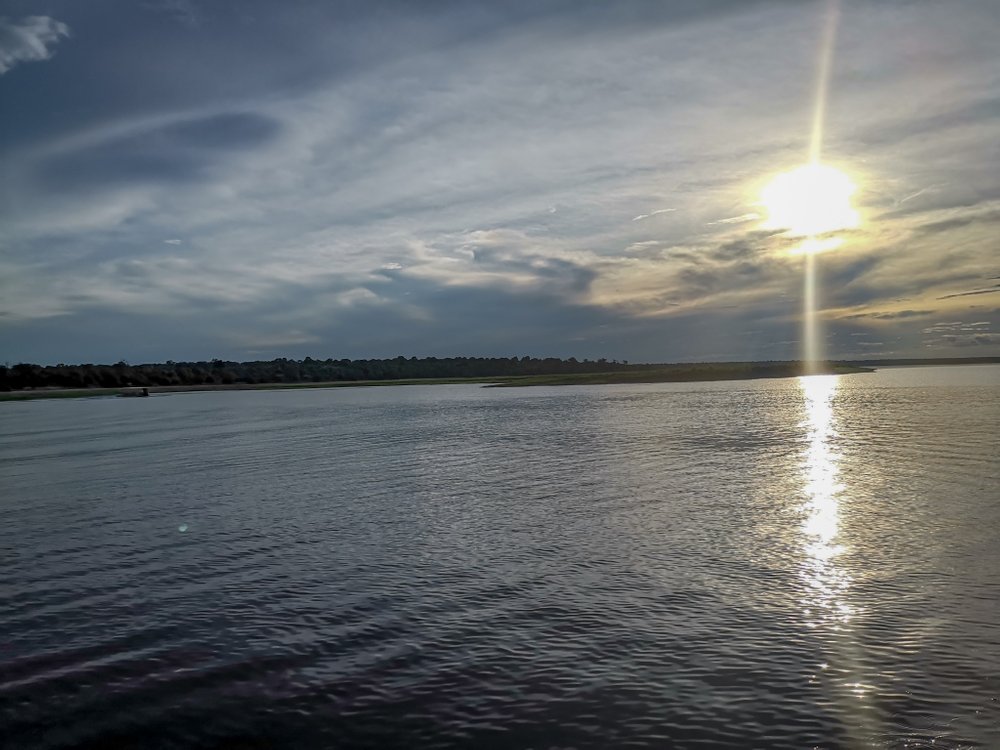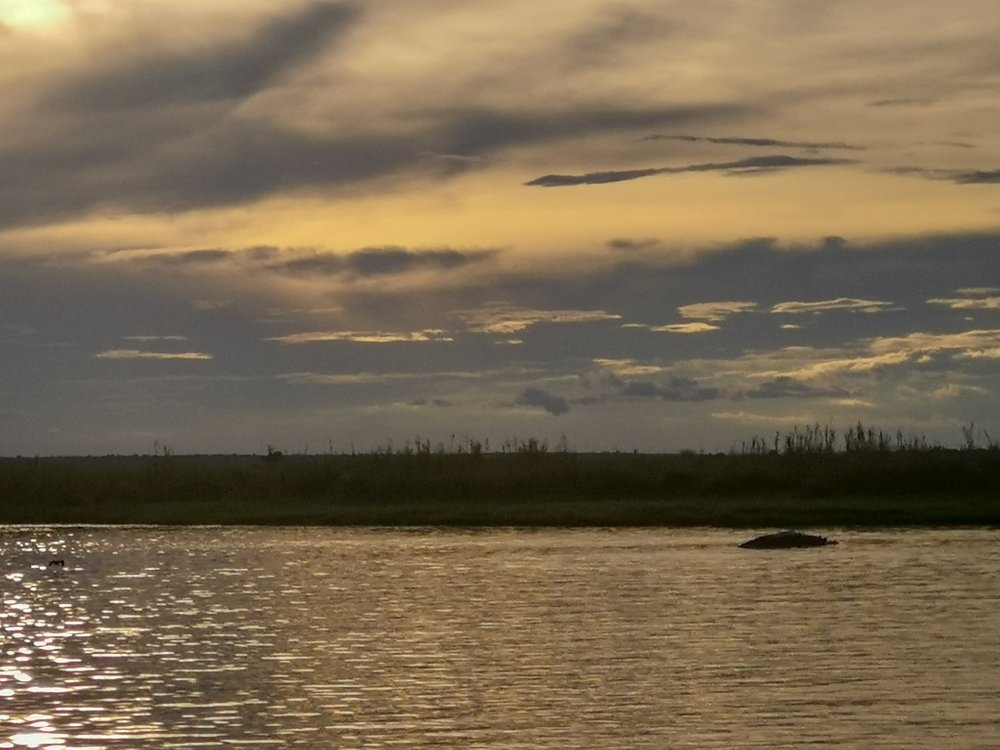 If you are ever in the area make sure you rip it up the Chobe River it is an experience you will never forget.
Check out my other posts from this adventure 😊
Chobe National Park -
https://travelfeed.io/travel/@vcclothing/nye-in-chobe-national-park-botswana-african-adventure
Victoria Falls -
https://travelfeed.io/travel/@vcclothing/victoria-falls-zimbabwe-african-adventure
Cape Town - https://travelfeed.io/travel/@vcclothing/cape-town-south-africa
Singapore - https://travelfeed.io/travel/@vcclothing/gardens-by-the-bay-on-christmas-day-singapore
Thanks for stopping by happy travels!
Peace
G