Chiang Mai Thailand
Travel Pro Paradise Rating: 9.6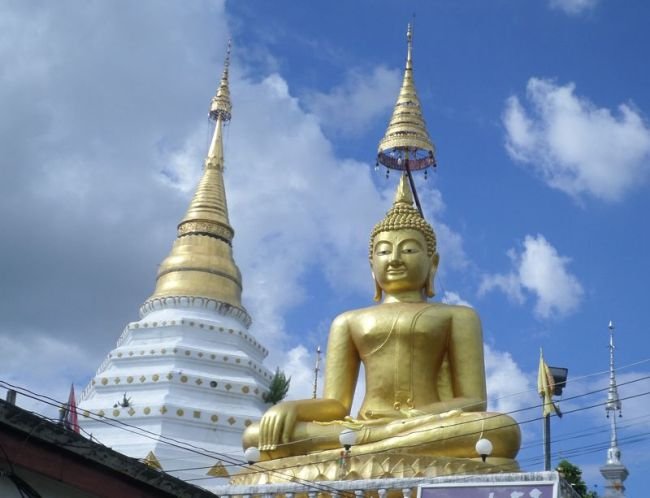 Chiang Mai City in the north of Thailand is a Travel Pro destination like non other. It is Thailand's fourth largest city and it's small especially compared to Bangkok with a population of only about 175,000. It is a mix of old world, new world, locals, tourists, Buddhist temples, monks, markets, backpackers, retired x-pats, and a base camp for digital nomads from around the world.
Chiang Mai is a budget traveler's dream destination. Here you can get a massage for $4.50 per hour, an apartment for as little as $100 dollars a month, a bowl of soup for less than a dollar. You can enjoy a rich social life, activities, and entertainment with great weather. For all this and more Chiang Mai Thailand is one of the best Travel Pro destinations on the planet.
Affordability - 10
Considered one of, if not the least expensive place in Thailand, you can expect to pay less and often much less for just about everything in this city compared to other places in the country. One can get by with all the necessities of life for as little as a few hundred dollars a month. Spending more than this just means you are having a really good time or are overpaying for your accommodation.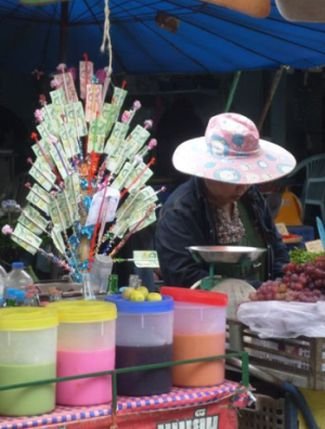 Fresh Thai young coconuts can be had for as little as 50 cents each, massages are at rock bottom prices of under five dollars, apartments, hotels, and airbnb rentals can be negotiated for almost embarrassingly cheap prices. Shopping in the huge markets with the locals and cooking your own meals can make your budget go for miles. If you need a place to allow your travel budget to recover there is no better place in Thailand than Chiang Mai.
Why is Chiang Mai so affordable? I believe it is because it's a city, filled with Thai people living their lives on a normal Thai income. So the economy is not a tourist economy entirely. The Thai people will get massages too, the Thai people go to certain restaurants, and shop at certain markets, and rent apartments too. In other parts of Thailand the prices are jacked up knowing that tourist will pay more for everything but here in Chiang Mai this is often not the case and you have a real opportunity as a visitor to access the economy on the scale of an average Thai salary, which may only be a few hundred dollars a month.
Accommodation- 10
This is so much of where one's travel budget goes and here in Chiang Mai your room can be as inexpensive as a Starbucks Coffee. Thailand is the original backpacker country where in the 80s one could get a beach bungalow for two dollars a night. Things have now changed, but accommodations in many parts of the country are still cheap; especially here in Chiang Mai.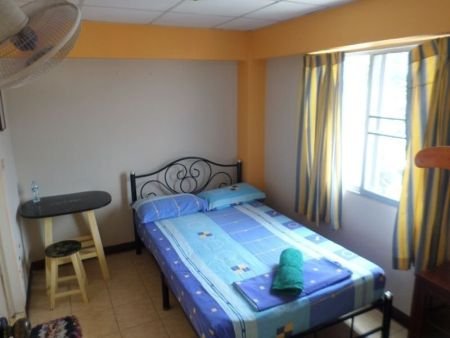 There are two ways to get the best deal. I recommend going there and visiting hotel after hotel and negotiating a good deal for a week. This is what I did and I got this small room for six dollars a night in November 2017. Another option is to go on Airbnb. Do not forget you can negotiate on Airbnb too and get yourself hooked up with a great place for very little.
Chiang Mai simply offers some excellent and affordable accommodation options including inexpensive places with a great social atmosphere and swimming pools! I highly recommend putting a little time into your search and finding that gem. Remember competition is fierce in this town which offers you some great negotiating power.
One should note that if you are doing well and in a good financial position one can get a luxury apartment with private swimming pool for as little $500 to $1000 dollars per month. A middle to low class income in the United States spent here in Chiang Mai will have you living in Luxury like you can't even imagine!
Food - 10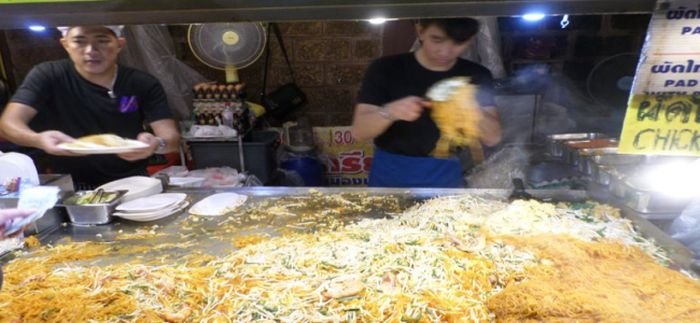 No explanation needed. Thai food is awesome. Northern Thai food is even more awesome. The markets are overflowing with an amazing variety of meat, fish, vegetables, fruit, spices, and more; all at prices that you may be embarrassed to pay.
Go to an all you can eat buffet. It's good, and costs as little as five dollars. Enjoy padthai on the street for less than a dollar. Go to the weekend market which is a complete culinary Thai Wonder Land! If you have no other reason to come to Thailand, come for the food; tasty, healthy, and extremely affordable, especially here in Chiang Mai.
Culture- 10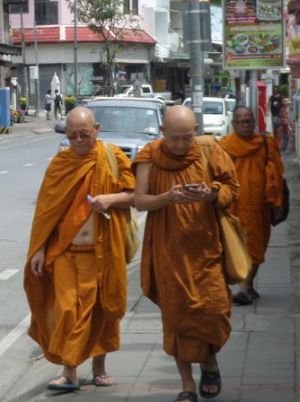 They call Thailand the land of smiles. The Thai Buddhist culture is one of values, simplicity, family, love, and respect. Materialism is not prized and it's well known that happiness is found from within. Health and a healthy lifestyle is encouraged and practiced by old and young. The Thai culture if allowed, will change a person forever; realigning values and what's important in one's life.
If there is any negative side, tourism does reign supreme all over the country and this has sparked some aggressive hawkers on rare occasion. Also there is a very small part of town one would refer to as the red light district. There is also another small part of the city where the foreigners and backpackers go to party, and this makes for a nice addition to a very low key, and over all very peaceful destination.
Safety- 10
The biggest safety concern in Chiang Mai and all of Thailand is taking your chances on a motor bike rental, as people get in accidents more often than you'd imagine. However even that is minimal as most people just walk around this city or take inexpensive tuk tuks. There is no gang culture and crime in general is completely minimal. One can feel very safe at all times in this city even walking home from a bar at two am.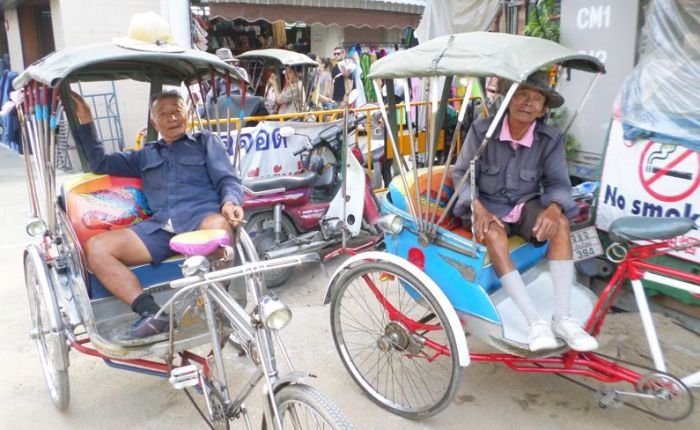 Activities- 9
Chiang Mai offers the basics of any city, just at a much more affordable price. Shopping, movies, malls, gyms, nightlife, even bowling can be enjoyed here along with some great Thai style additions like massages, touring beautiful Buddhist Temples, Thai style markets, and simply eating great Thai food.
There are tours, bike rentals, and jungle adventures that can all be had. Take a several hour bus ride to the small hippy town of Pai or stay in the city and visit the zoo. Chiang Mai has so much to offer it's just a matter of if you want to just hang out, get massages, and socialize with fellow travelers or ride elephants through the jungle.
Social Atmosphere - 10
Meet people from all over the world in this city. A constant flow of travelers are always coming and going as well as those long term stay kind of folks like the Digital Nomad crowed. The Thai people are also very friendly and social too. They have a basic level of English and one can make friends with them as well. With the popularity of the city among backpackers and foreigners of all sorts you never have to be alone.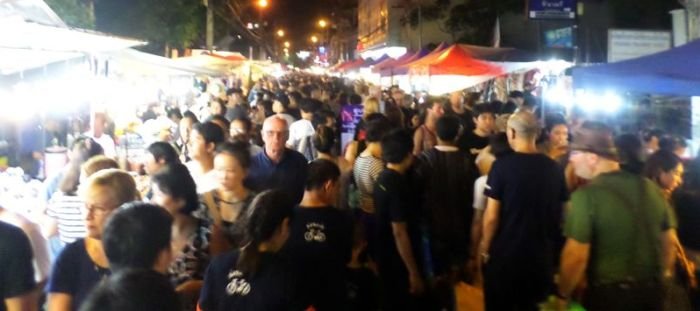 Some hotels are popular social hang outs often fitted with a pool and the occasional pool party does happen. The night life is good. It's not over the top full moon party or Vegas style crazy. It's fun, a little laid back, but you can make the night as crazy as you want it to be if that is your style. There are a couple of underground night clubs that stay open until the early hours of the morning but be warned they are full of prostitutes and a bit sleazy. The normal bars and clubs stay open until 2am.
Transportation- 10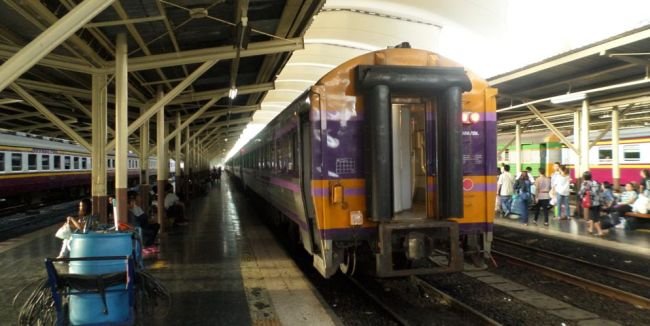 You can fly here for cheap from various parts of the country. Tickets can be scored for as little as 20 USD on Nok Air and VietJet. Another fun way to get here is taking the overnight train from Bankok for about 15 USD. Traveling by train is comfortable and offers a unique travel experience.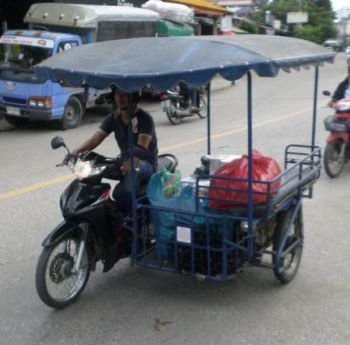 Once you are here the city is laid out as "old city" with an ancient moat going around this central area. This is where most people want to stay and where you will have the best social interactions, touristy like feel, convenience, and exciting time. This whole area is very walk-able too.
To get around a bit faster grab a tuk-tuk for often no more than a couple dollars, just make sure to negotiate the price before you go and have a good idea of what it should cost beforehand; often your hotel can help you with this. Tuk-tuks are basically a rickshaw hooked up to a motor bike. Also there are outfitted covered pick up trucks called jipneys that one can hop on and off that circle the moat going around old town. This cost about 60 cents to ride as far as you need to go.
Infrastructure- 9
I wouldn't recommend drinking the tap water here, and bottled water is about 25 cents and there are machines all over the city that refill water bottles for as little as six cents. The roads are generally in good condition and for the incredibly inexpensive cost of living, the infrastructure is remarkably well taken care of. Chiang Mai is a fully functioning small city with hospitals that can handle most emergencies as well.
Weather- 8
To keep things simple the weather is warm to hot year around. All of Thailand is located in a tropical climate with two main seasons, rainy and dry. Rainy season does not mean you will get washed out day after day; often a thunderstorm will roll through and the sun comes back out shortly afterwards.
That being said rainy season is in the summer months and comes with temperatures that regularly get into the F 90s/C low 30s. In the winter months it seldom rains and the temperature is more moderate.
Overall Travel Pro Paradise Rating- 9.6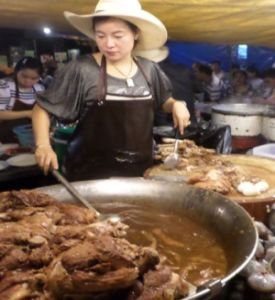 Chiang Mai is a very special place. Very few places on the planet rate so high on the Travel Pro Paradise scale. As the "World Travel Pro" there is a reason I've been coming back to this city on and off for over a decade and there is a reason why it's so popular with so many. Simply put Chiang Mai is one of the best "Pay Less Get More" destinations on the planet. This small city of northern Thailand offers a quality of life, rich culture, activities, great food, and fun social atmosphere that almost no other place on the planet can match. Come to Chiang Mai and you will never be the same again.
Written by: Daniel Gardner @world-travel-pro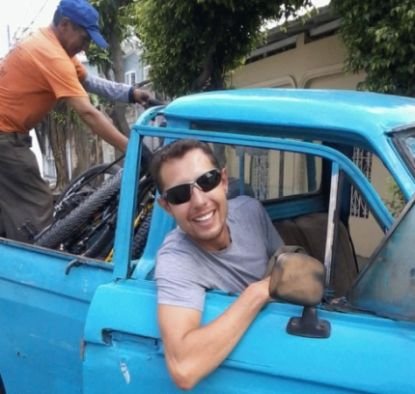 With over 12 years of travel experience I answer travel and international lifestyle questions. Leave a question in the comments and I may make a Steemit post just for you!
___________________________________________________________________
The Travel Pro Paradise Scale!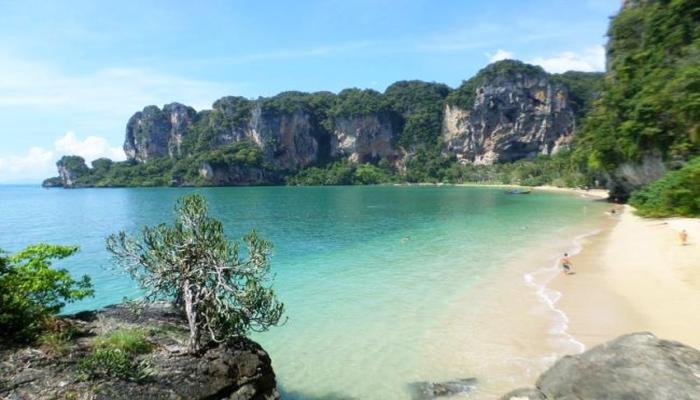 The Travel Pro Paradise Scale is made up of ten categories that help define what makes a destination Travel Pro Paradise. Most information online is all about how wonderful every destination is, as their motive is often to try to sell you something. Travel Pro Reports are all based on real life experience to give the viewer a true idea of what makes a destination great or really not good at all. So here is a breakdown of how us Travel Pro Authors judge a given location.
Affordability
A Travel Pro knows you can get by on about $30 dollars a day in just about any country in the world. The only difference is that do you have to live like a pauper or can you live like a king on this budget? One is for pauper ten is for King!
Accommodation
A Travel Pro knows when there are good affordable accommodation options to choose from. Can you get a private room at a beach front resort for seven dollars like you can in Koh Phagnan Thailand or do you need to spend seventy dollars to get a bed in a dorm hostel like in Amsterdam?
Food
A Travel Pro knows quality food when they see it. The overall food scene should be reasonably priced, delicious, and of top quality to score highly in this category.
Culture
A Travel Pro is a fan of culture and knows a good one when they experience it. To score highly in this category the culture must be warm and welcoming to travelers, interesting, non-oppressive, and have decent morals and values.
Safety
A travel pro knows when they have to be on guard in a foreign land. Can you walk the streets and feel perfectly safe at 2:00 am or do you have to wear your backpack over your chest in the middle of the afternoon?
Activities
A Travel Pro knows when there are fun things to do that won't break the bank. A one rating means you have to empty your wallet just to see a movie. A ten is you can afford it all and there is plenty to do!
Social Atmosphere
A Travel Pro knows it's nice to have other travelers and expats to socialize with. Are we lost in a remote village in China barely able to communicate with anyone or did we just make five new friends today from all over the world?
Transportation
A Travel Pro knows when it's easy and affordable to get around. Is there a tuk-tuk outside your door waiting to take you anywhere in town for sixty cents or are we going to be stuck in traffic watching a taxi meter go up a dollar a minute?
Infrastructure
A Travel Pro knows when not to drink the water. A one on this topic would mean dirt roads, few stores, maybe a village well for water, and the nearest hospital is a helicopter ride away! A ten means you have everything at your fingertips and society functions like a well oiled machine.
Weather
A Travel Pro travels light and warm weather with plenty of sunshine allows us to leave the winter coat at home. Warm, sunny, beach weather year around always should get a top rating as long as it's not the Sahara Desert.
___________________________________________________________________
Are You a Travel Pro?
Do you want to write your own Travel Pro Reports and get up-voted handsomely for a quality report? Message Dan @world-travel-pro on one of his latest blog posts or on steemit chat and he'll send you a copy of the HTML fill in the blank Travel Pro Report format so you can easily make your own Travel Pro Reports! Once posted use the "travelreport" tag and send him a note to have it curated by the @travel-report curation trail.
___________________________________________________________________
Support Travel Reports on Steemit!
All of the Travel Reports can be found retsteemed at @travel-report. Support our Travel Pro Authors by following the curation trail of @travel-report. Simply log into steem auto and add @travel-report to your curation trail. This will help ensure that our knowledgeable Steemit Travel Pros get paid for their efforts.
THANK YOU
------------------------------------------------------------------------------------------------
Photo Credit: World Travel Pro!
This blog would not be possible without the support of.....
@lukestokes
@sndbox
@slowwalker
@kommienezuspadt
@magicmonk
@eturnerx
@natureofbeing
@broncnutz
@twinner
@pfunk
@gtg
@gavvet
@qurator
@yankee-statman
@luzcypher
@phortun
@monika-homa
@karenmckersie
@travelfeed
@steemitworldmap
@world5list
@chefsteve
@offoodandart
@holm
@hedge-x
@k4r1nn
@gringalicious
@cecicastor
@intrepidsurfer
@oldtimer
@gillianpearce
@makeithappen
@schmidthappens
@justyy
@newhope
@tombstone
@kevinwong
@ripperone
@mangos
@ausbitbank
@alexis555
@redes
@flipstar
@jedau
@holm
@darthnava
@doitvoluntarily
@joythewanderer
@onealfa
@theywillkillyou
@heyitshaas
@margaretwise
@gregbit
@janusface
@fitinfun
@bxlphabet
@lizanomadsoul
I support these people for witness and you can too!
@lukestokes.mhth
@qurator
@pfunk
@fulltimegeek
@jutssy
@mahdiyari
@gtg
@timcliff
@roelandp
@good-karma
@blocktrades
@ausibitbank
@aggroed
@kevinwong
@teamsteem
@pharesim
Check Out My Free E-Book Published on Steemit!
How to Live Travel Pro! An In-depth Guide on How to Budget Travel Around the World.