San Cristobal Island, Galapagos Ecuador
Travel Pro Paradise Rating: 7.0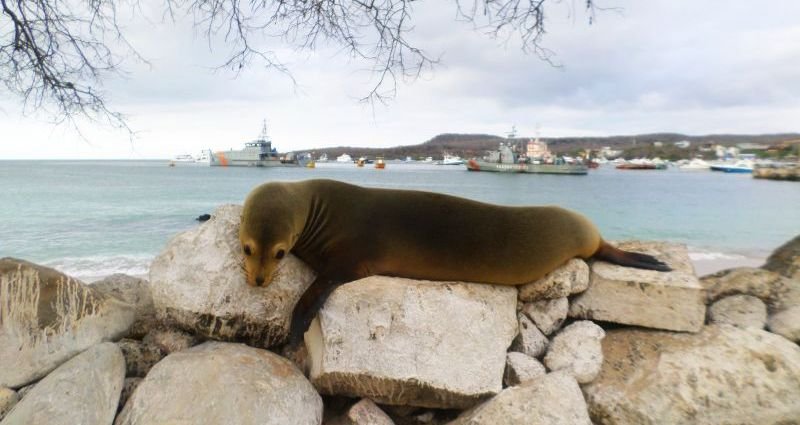 Sea lions, beaches, surf, nature, adventure, and much more comes to mind when thinking about the Galapagos; a set of islands parked 600 miles (1320kl) off the coast of Ecuador. This is where Charles Darwin discovered his theory of evolution based on the incredible amount of wildlife specific to these islands.
Spending time in the Galapogos will often have you feeling like you are living in the zoo. Sea lions, iguanas, exotic birds, tortoises rule this place; you are just a visitor in their world. In the main town of Baquirizo the sea lions can often be found lying on the side walks! It's a nature lovers paradise, a photographers dream destination, and an adventure traveler's trip of the year; but is it Travel Pro Paradise? Let's find out!
Affordability - 6
Many people have heard of the Galapagos Islands, but many of these same people may not even realize it's part of Ecuador. Ecuador is a great "pay less get more" country where a long term budget traveler can really extend their budget. Many places all over Ecuador you can get by on twenty dollars a day including food and accommodation. However the Galapagos is not mainland Ecuador. It's a tourist bubble and just arriving to the Island will cost you a one hundred dollar entry fee.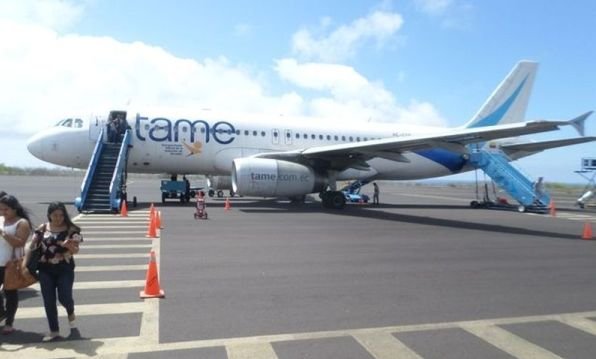 Once here it will be hard to find a hotel for less than 25 dollars a night, and dorms in a hostel will be around 10 to 15. Ecuador uses US dollars so that makes things simple. Food is all imported from the mainland, and the transportation of this import immediately spikes all food prices by 20 to 50 percent. Restaurants geared for tourist have prices from 10 to 20 USD per meal, and a few blocks inland the prices settle down to about 5 dollars; where in mainland Ecuador the same meal could be as little as $2.50
Once here staying on budget of 30 dollars a day is going to be a challenge. It can be done with smart food decisions, good accommodation negotiating skills, and choosing your activities wisely; but the harder you squeeze your budget the more stressful being here will be. Giving yourself at least 40 dollars a day will surely makes things more enjoyable.
Accommodation- 7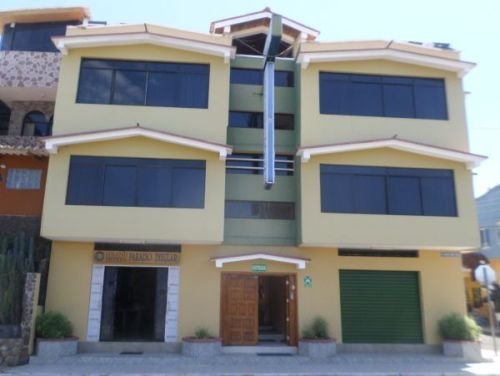 Staying for a week and negotiating a deal once you arrive will likely be your best bet. After going to about half a dozen places I agreed to stay at Hotel Grand Pariaso for a week at twenty dollars a night after negotiating down from thirty. It's just two blocks from the ocean, clean, comfortable, with AC, fridge, and hot water. This is about as good of a deal as you can find for a private room in the Galapagos.
Food - 4
The food in the Galapagos is either high-end overpriced restaurants that only true vacationers with big budgets are enjoying or it's Ecuadorian food; and Ecuadorian food really is nothing to write home about. A little grilled meat, rice, beans, tiny salad of mostly iceberg lettuce, a bowl of chicken soup with some cheap noodles floating through it with a wedge of avocado. The food is often bland, not that fresh, and usually close to double the price of the mainland.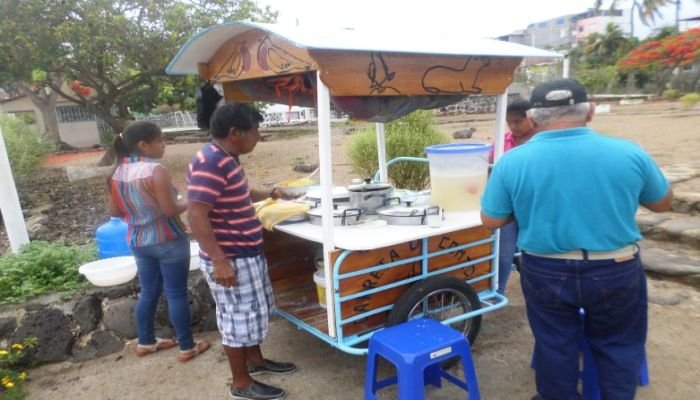 Going into the super markets is also a bit of a disappointment especially after being familiar with how things are in the rest of Ecuador. The selection is not nearly as good and the prices again are much higher, due to everything being imported in from the coast. You can find some street food and that is probably the best bang for your buck so keep your eye out especially in the early evening hours. Also places serving roast chicken is often a good option.
Culture- 5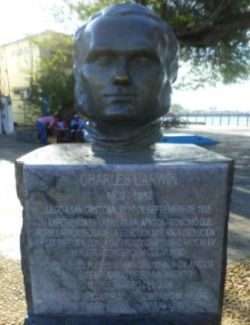 Nothing too special here. There are no indigenous people from these Islands. It's not Hawii, it's not Bali, nor the Maldives. Basically the locals are regular Ecuadorians from the mainland, often the coastal areas where the culture has been watered down into a Latino Pop Culture. However the gang culture you find in the main city of Guayaquil has not really made it to the Galapagos. The Ecuadorians are polite, respectful, family orientated, and happy to help the visitors in anyway they can. The theme of Charles Darwin and his theory of evolution has almost taken on a culture of it's own on this island.
Safety- 10
Since the Latino gang culture has not really made it to San Cristobal, there really is almost no crime at all. The town of Baquirizo is small, the locals all seem to know each other, and there are eyes everywhere. There is a pride to keep the visitors safe, the Galapagos reputation in good standing, and that tourist dollar flowing.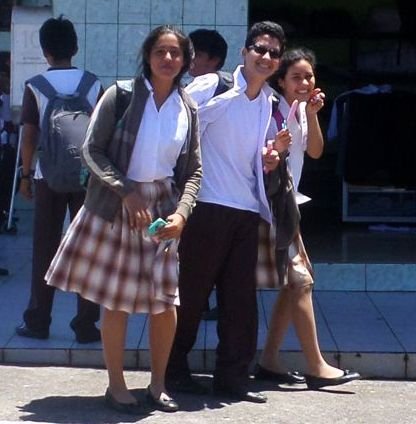 Activities- 10
This is where the Galapagos shines. If you are a nature lover than the Galapagos is your dream destination. Hiking all over the Island of San Cristobal is free and what you will want to do. Along these hikes you will see incredible landscapes, wildlife all over the place, and endless photo opportunities.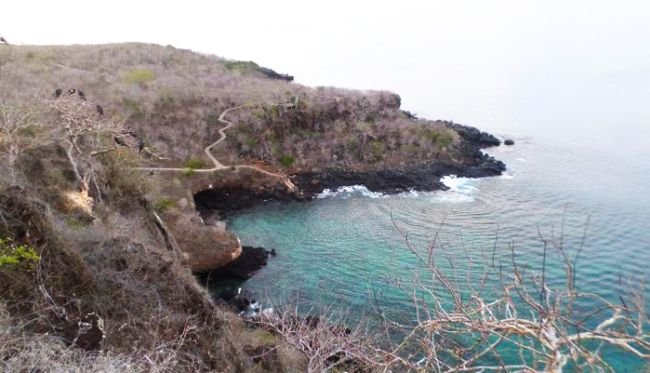 There are beautiful beaches where you can sun bath along side of friendly sea lions. You can take a cruise ship to these islands too. You can also hop on ferries and explore other islands with their own unique natural attractions like lava tunnels, hidden coves, and special scuba diving spots.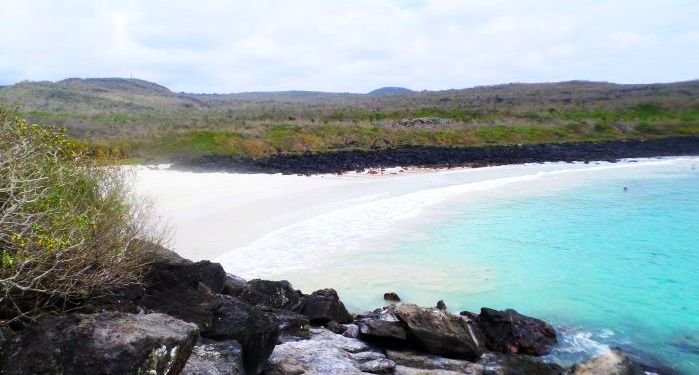 San Cristobal also features a museum built into a nature trail, two Galapagos tortoise breeding centers, and a beautiful boardwalk with shops, restaurants, tour agencies and more. If you are into surfing bring your board as there are several beaches popular with surfers from around the world. Don't forget to go snorkeling; and swimming with the sea turtles is allowed!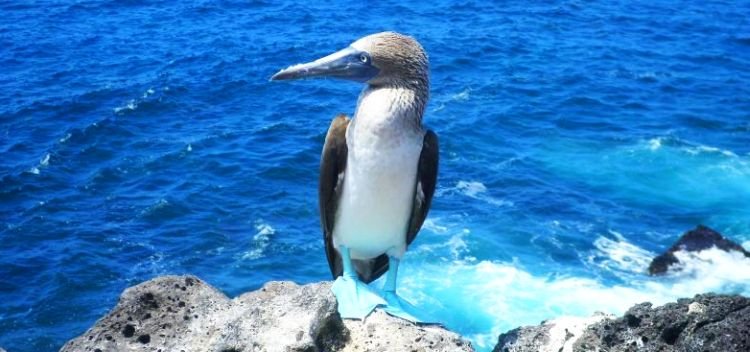 Social Atmosphere - 6
If you are friendly, then you will make friends here quite easily; however people are often busy doing their own thing. Couples and solo travelers rush into town for just a few days and go go go then they are gone. The Galapagos is not a place to hang out long term and build relationships and there is little to no nightlife. Your best bet of making friends is staying at a hostel, during breakfast at your hotel, or meeting people on a tour; and worst case scenario you can makes friends with the sea lions.
Transportation- 6
It's not cheap getting here. First you have to get to Guayaquil Ecuador (or Quito). Depending on where in the world you are that can be long haul in it's own right. From Galapagos to Guayaquil the main city on the coast expect to pay around 350 dollars round trip then another 100 dollars entry to the "Galapagos National Park".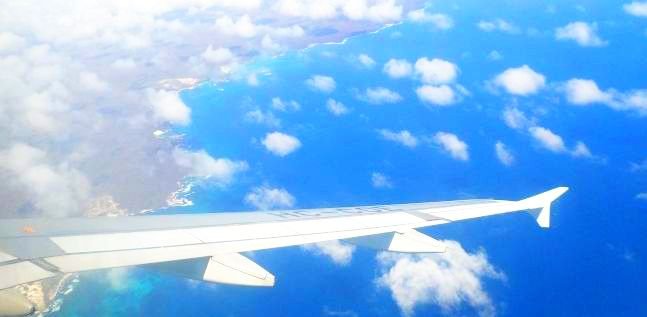 Once landing on San Cristobal Island you can basically walk with your bags into town and find a hotel or take a taxi for a few dollars. Once settled in the town of Baquirizo, (the only real option on the Island to stay) you can walk the whole town easily and that is the best way to get around.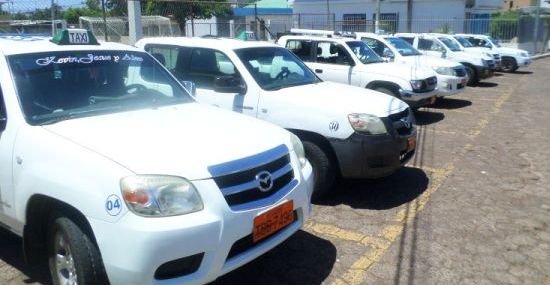 To explore other parts of the island you will have to take a taxi or work with the limited bus schedule. Taking a bus to the other side of the Island to Playa Puerto Chino is only 2 dollars each way, but only runs on Sundays for the locals. Visitors are expected to pay $25 dollars each way. The best way to reduce this price is to go places with other travelers and split the coast.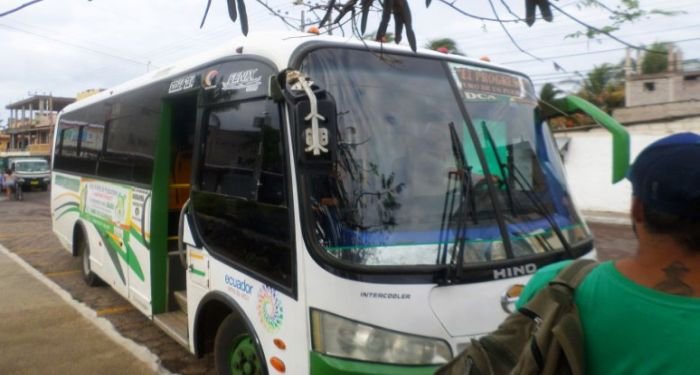 Finally most visitors to San Cristobal will want to hop on a ferry and go to neighboring Islands like Santa Cruz. This will run you about thirty dollars, two hours, and some potential sea sickness as the waters are often choppy during the 80 kilometer ride.
Infrastructure- 6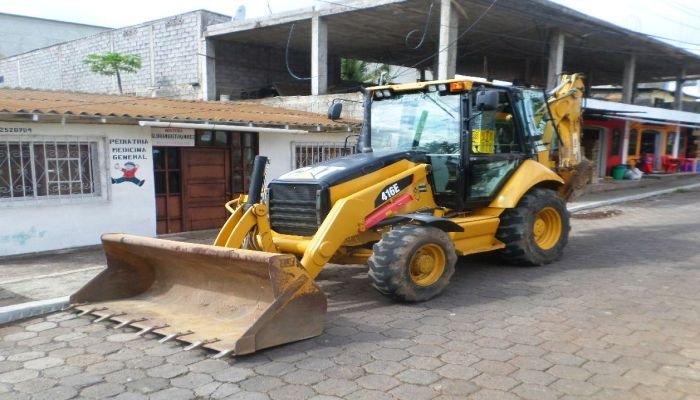 The town of Baquirizo has everything that a fully functioning small town should have including a small hospital. Fresh water is scarce on the island so hotels encourage their guests to be mindful not to waste. One should drink bottled water during their visit. The roads are safe and well paved. Most hotels use electric shower heads for hot water. One should note the internet is horrible and almost unusable throughout all of the Galapagos, bringing down the infrastructure rating significantly.
Weather- 10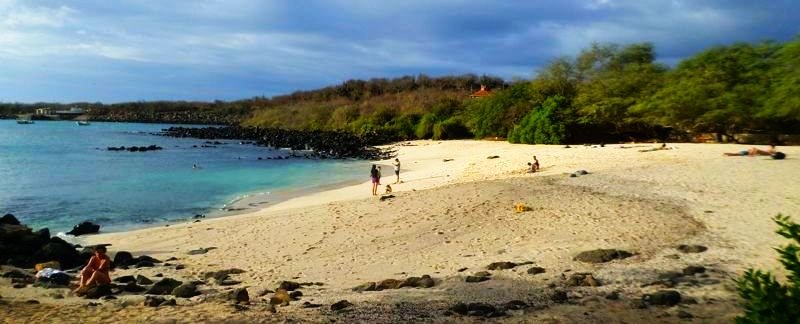 The Galapagos Islands are located almost right on the equator. So the weather is extremely constant year round, with little rain and lots of sunshine. From December to May the average temperature ranges from 80 to 90 F (27 - 32 C) and from June to November 70 to 80 F (21 - 26 C)
Overall Travel Pro Paradise Rating- 7.0
For a long term budget traveler the Galapagos is not an ideal destination. For a short term nature loving vacation goer it likely is the ideal destination. Before choosing to visit the Galapagos consider your budget, consider other destinations that may be geographically more accessible, and consider why you are going. If photography, nature, beaches, hiking, animals is what gets your blood pumping and you have the means to get there along with some good spending money; then the Galapagos may be the perfect destination for you!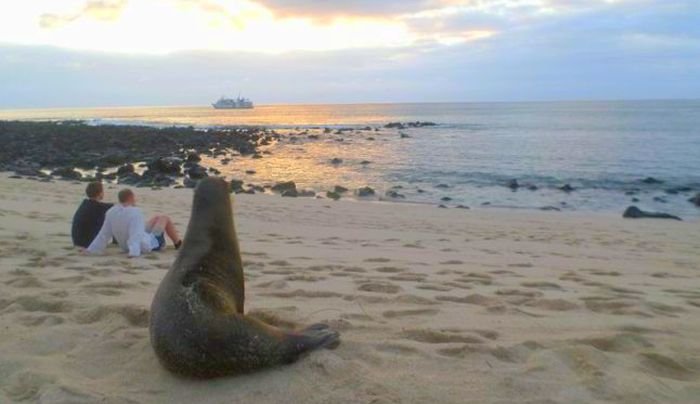 Written by: Daniel Gardner @world-travel-pro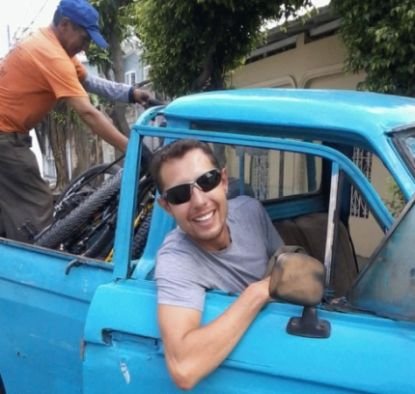 With over 12 years of travel experience I answer travel and international lifestyle questions. Leave a question in the comments and I may make a Steemit post just for you!
Photo Credit: World Travel Pro!
___________________________________________________________________
The Travel Pro Paradise Scale is made up of ten categories that help define what makes a destination Travel Pro Paradise. Most information online is all about how wonderful every destination is, as their motive is often to try to sell you something. Travel Pro Reports are all based on real life experience to give the viewer a true idea of what makes a destination great or really not good at all. So click on the link to learn how us Travel Pro Authors judge a given location.
___________________________________________________________________
Are You a Travel Pro?
Do you want to write your own Travel Pro Reports and get up-voted handsomely for a quality report? Message Dan @world-travel-pro on one of his latest blog posts or on steemit chat and he'll send you a copy of the HTML fill in the blank Travel Pro Report format so you can easily make your own Travel Pro Reports! Once posted use the "travelreport" tag and send him a note to have it curated by the @travel-report curation trail.
___________________________________________________________________
Support Travel Reports on Steemit!
All of the Travel Reports can be found retsteemed at @travel-report. Support our Travel Pro Authors by following the curation trail of @travel-report. Simply log into steem auto and add @travel-report to your curation trail. This will help ensure that our knowledgeable Steemit Travel Pros get paid for their efforts.
___________________________________________________________________
This blog would not be possible without the support of.....
@lukestokes
@sndbox
@slowwalker
@kommienezuspadt
@magicmonk
@eturnerx
@natureofbeing
@broncnutz
@twinner
@pfunk
@gtg
@gavvet
@qurator
@yankee-statman
@luzcypher
@phortun
@monika-homa
@karenmckersie
@travelfeed
@steemitworldmap
@world5list
@chefsteve
@offoodandart
@holm
@hedge-x
@k4r1nn
@gringalicious
@cecicastor
@intrepidsurfer
@oldtimer
@gillianpearce
@makeithappen
@schmidthappens
@justyy
@newhope
@tombstone
@kevinwong
@ripperone
@mangos
@ausbitbank
@alexis555
@redes
@flipstar
@jedau
@holm
@darthnava
@doitvoluntarily
@joythewanderer
@onealfa
@theywillkillyou
@heyitshaas
@margaretwise
@gregbit
@janusface
@fitinfun
@bxlphabet
@lizanomadsoul
THANK YOU

I support these people for witness and you can too!
@lukestokes.mhth
@qurator
@pfunk
@fulltimegeek
@jutssy
@mahdiyari
@gtg
@timcliff
@roelandp
@good-karma
@blocktrades
@ausbitbank
@aggroed
@kevinwong
@teamsteem
@pharesim
------------------------------------------------------------------------------------------------
Check Out My Free E-Book Published on Steemit!
How to Live Travel Pro! An In-depth Guide on How to Budget Travel Around the World.