So, a thick fog covered the Khomyak polonyna and we set off to conquer the summit of the mountain of the same name. The fog was so intense that we even hesitated to climb the summit of the Khomyak mountain, because when it is covered with clouds, it is not convenient to admire the scenery. Although now, from a historical distance of two years, I understand one thing that even in the fog in the mountains is very interesting, I would even say that it is very interesting. You won't be able to see the distant mountains when everything is covered with white haze, but the fog makes everything around very mysterious and even a little mystical. I was able to make sure of this during this year's mountain hike when my friends and I conquered the Marmarosh mountain range in October. But at that time, two years ago, although we still decided to climb the top of the mountain, the clouds then parted and there was no trace of fog.
The climb to the top of the Homyak Mountain was not too difficult, though we used the proven way and left our backpacks at the foot. Homyak Mountain is one of the typical locations for an easy day trip. To better explain how easy it is to climb the Hamster in the warm season, let me put it this way: it is climbed by families with young children, and below the summit, on the hillside of the Hamsters, are often the tents of those who climbed just above celebrating birthdays or any calendar holidays. But, of course, we had a little sweat, not without it, when going to the top of a high mountain.
Homyak (Hamster) Mountain 1542 m high got its name because of the similarity of the outline of the spine with the rodent's back. It consists of sandstone and its slopes are separated by tributaries of the Prut River. The top of the mountain is covered with stones, the middle part with meadows and meadows and the lower part with mixed and coniferous forest. Despite its relatively low altitude, the area near the mountain is designated as an avalanche area, but in winter, of course.
So, as I noted, when we got to the top of the game, the clouds parted and we were able to admire the beautiful scenery of the distant mountains. Since the route to the Hamster mountain is very popular because of its complexity, there were many people at the top who also took pictures and observed the landscapes just like we did.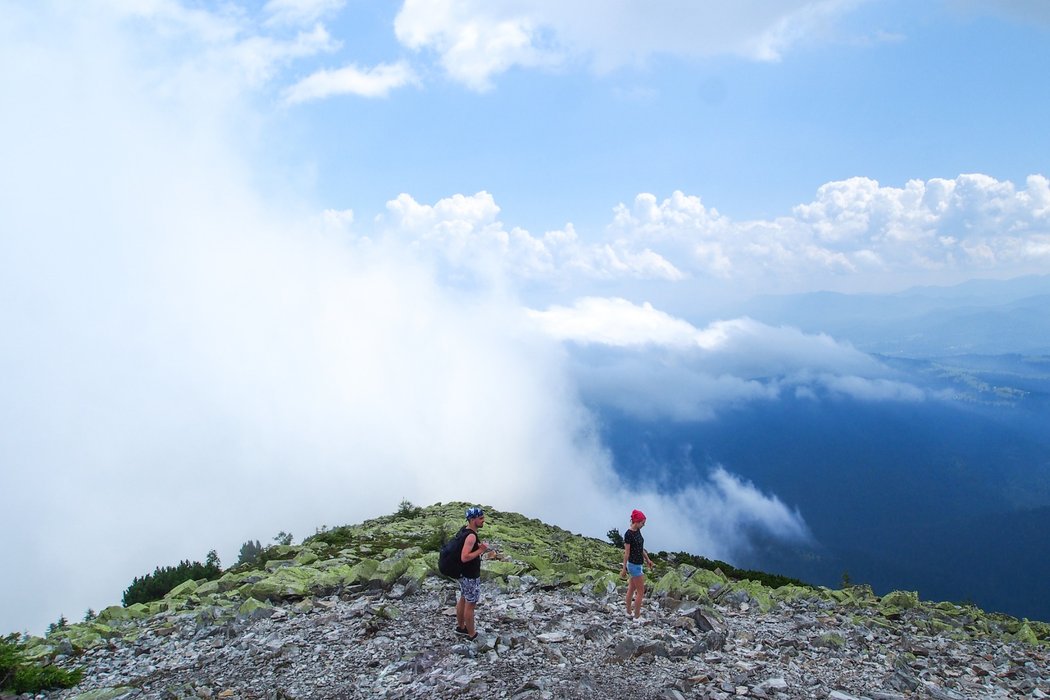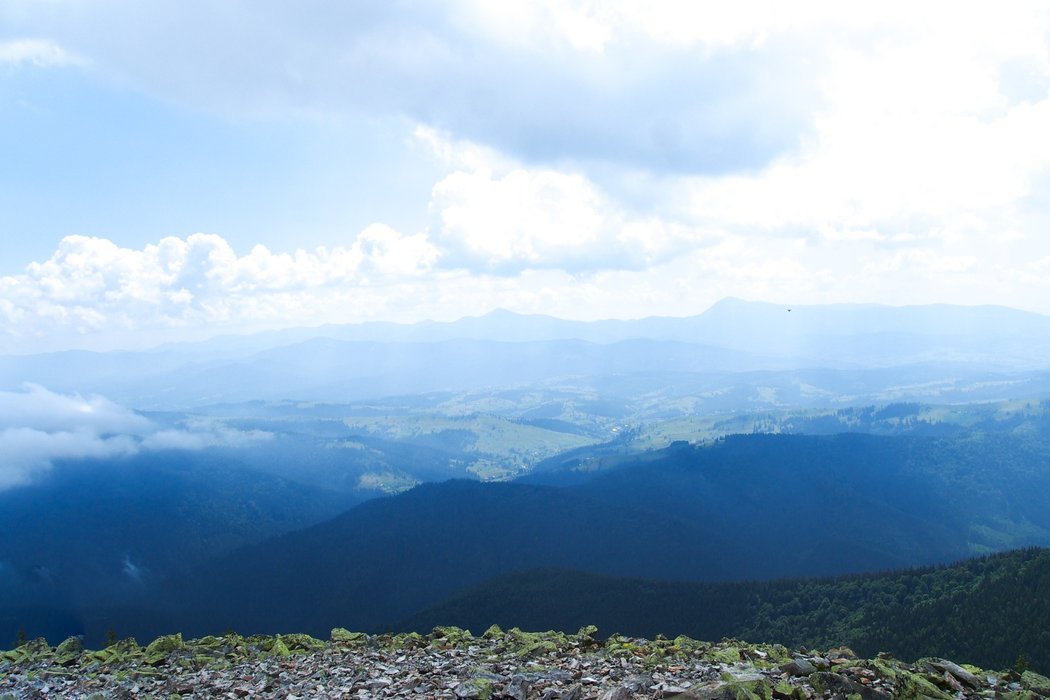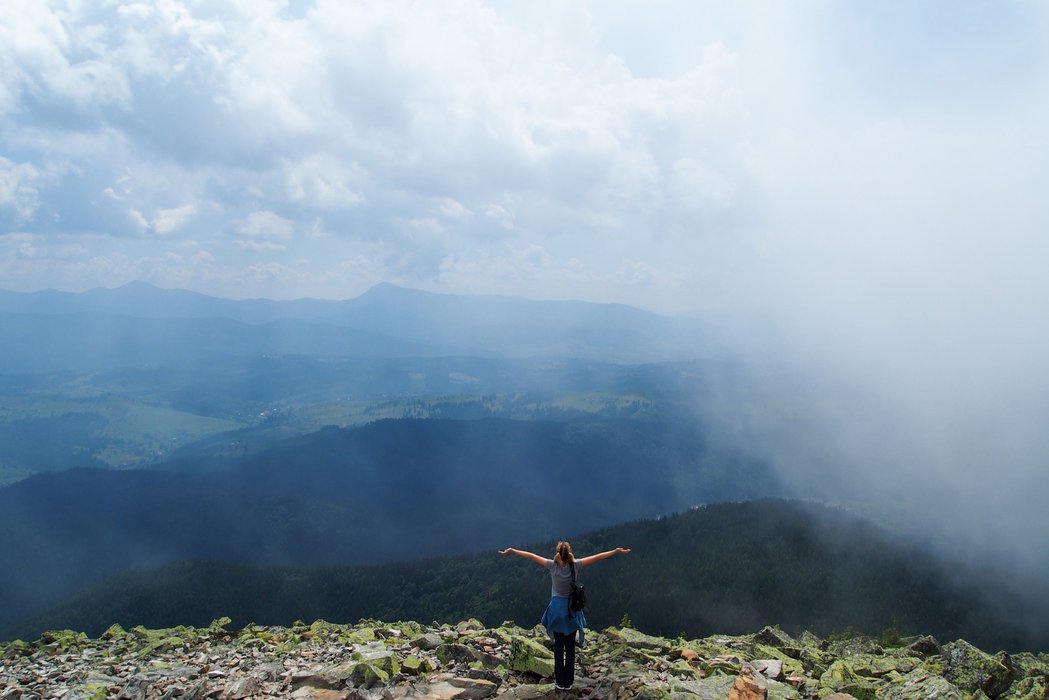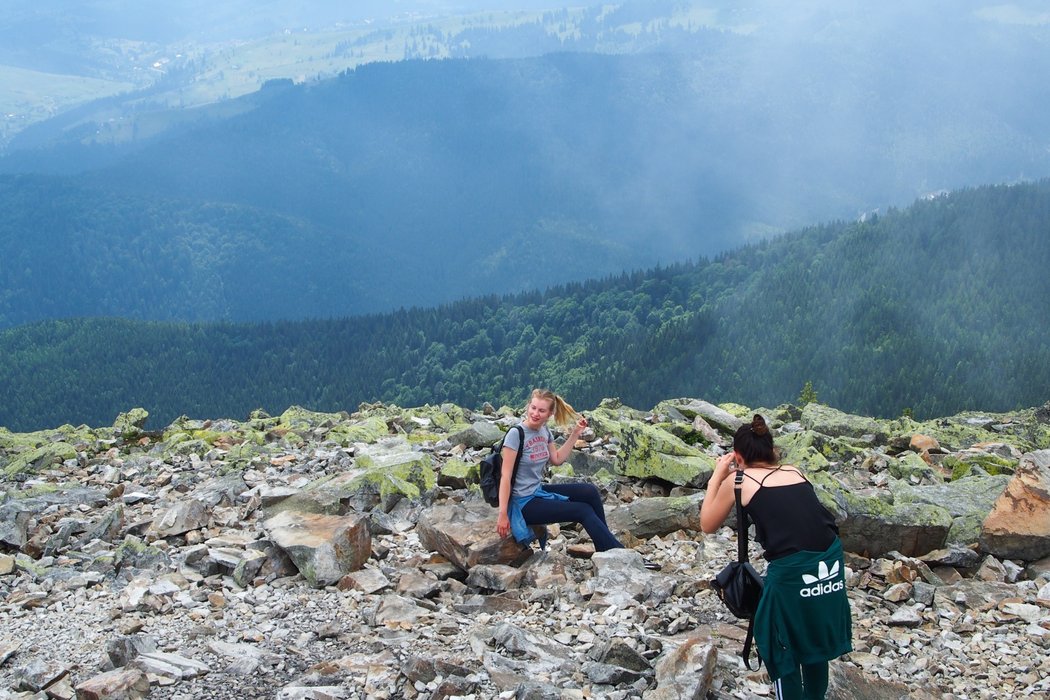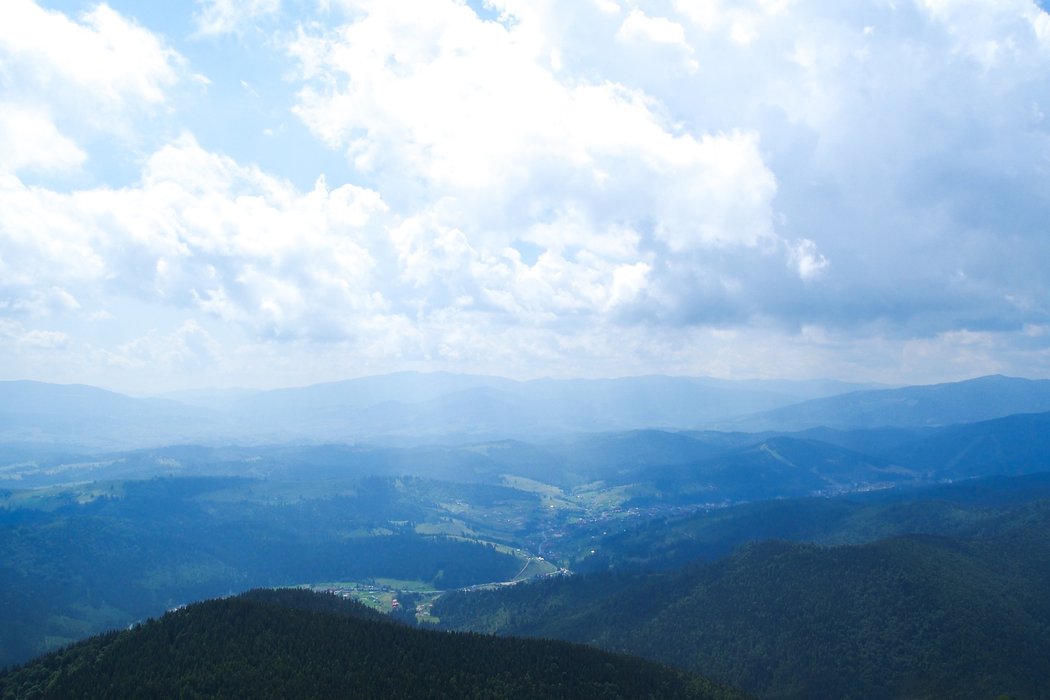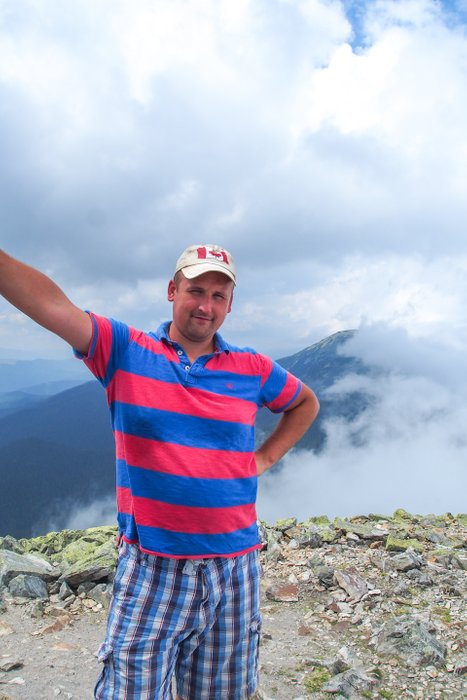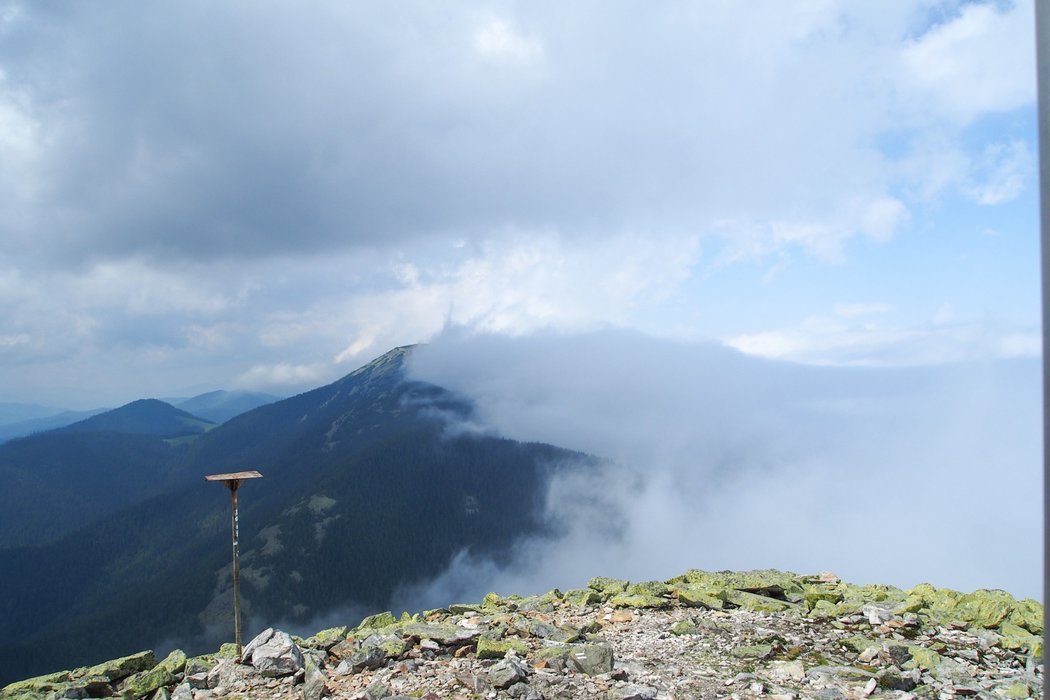 After a while, the clouds began to tighten the horizon again, and since we had been on the summit for quite some time, we decided to go down to the foot of the mountain. There we get our backpacks back on and continued our descent to the down, where we left our cars, completing our summer hike into the mountains.