Oddly enough, we managed to get a good night's sleep in our sleeping bags on the floor of the local school corridor (we spent the night in the village of Glynyany if someone forgot). In the morning we woke up, collected all our belongings, carried them to a truck, which would then take them to the final destination of our route. I may have forgotten to say that we had with us a minimum of necessary things when we were walking and our sleeping bags were traveling with a special truck so that the pilgrimage participants did not get too tired. Of course, to me, as a regular participant in mountain hiking, it seemed too easy and somewhat fraudulent, because in the mountains I never drove a car and carried my things, but I decided not to stand out.
Then we had breakfast of buckwheat with meat cooked in a field kitchen. It took a long time to wait, because the number of pilgrims was large and everyone wanted to eat. After breakfast, we attended a Mass at a local church and only then went on. On the second day of the hike, we no longer walked on a dirt road, but on the side of a normal asphalt road. However, we had to be more cautious here because cars were traveling along the road. True, the pilgrim column was accompanied by a police patrol, so there was no great danger.
We stopped several times to rest. During one such halt, we came across a place where there were many lizards. One of these lizards was typical of our region, but the other, green, had never happened to me before in our region, and after that I never saw such lizards again. This lizard would look more natural in the jungle rather than in the grass of the Ukrainian forest-steppe.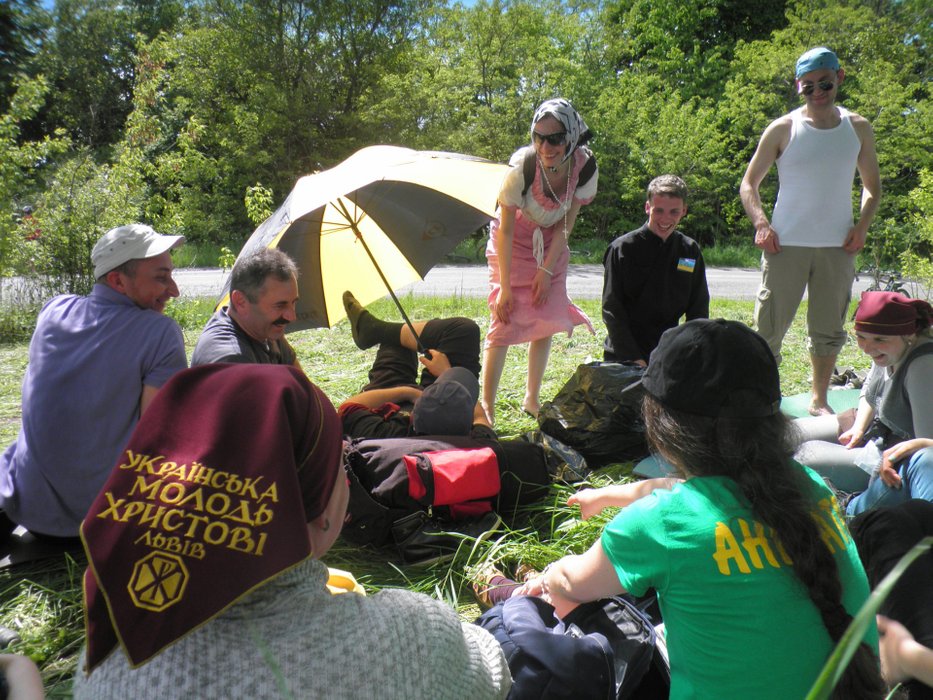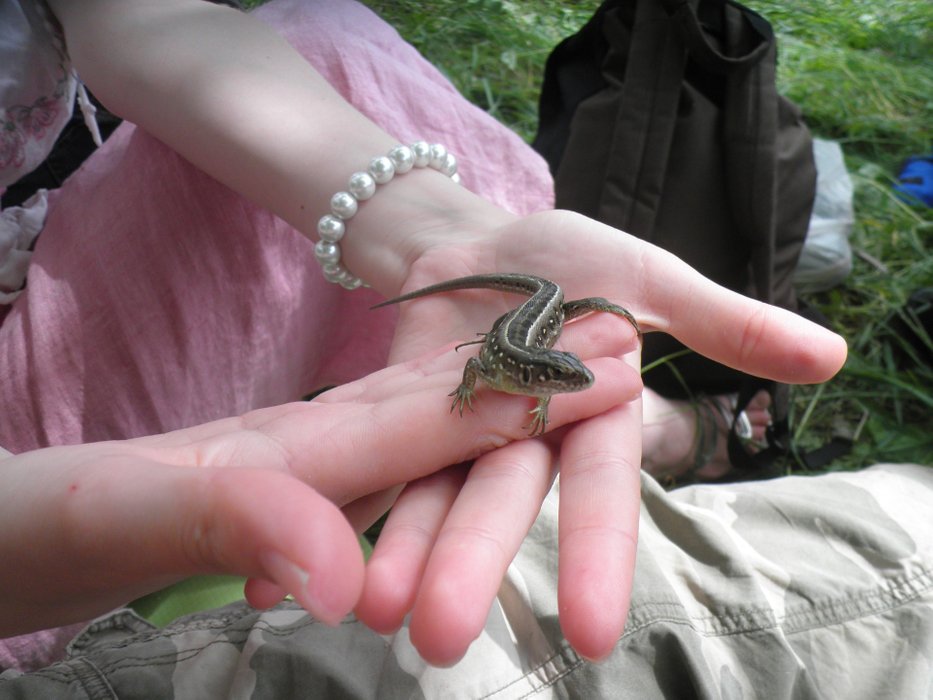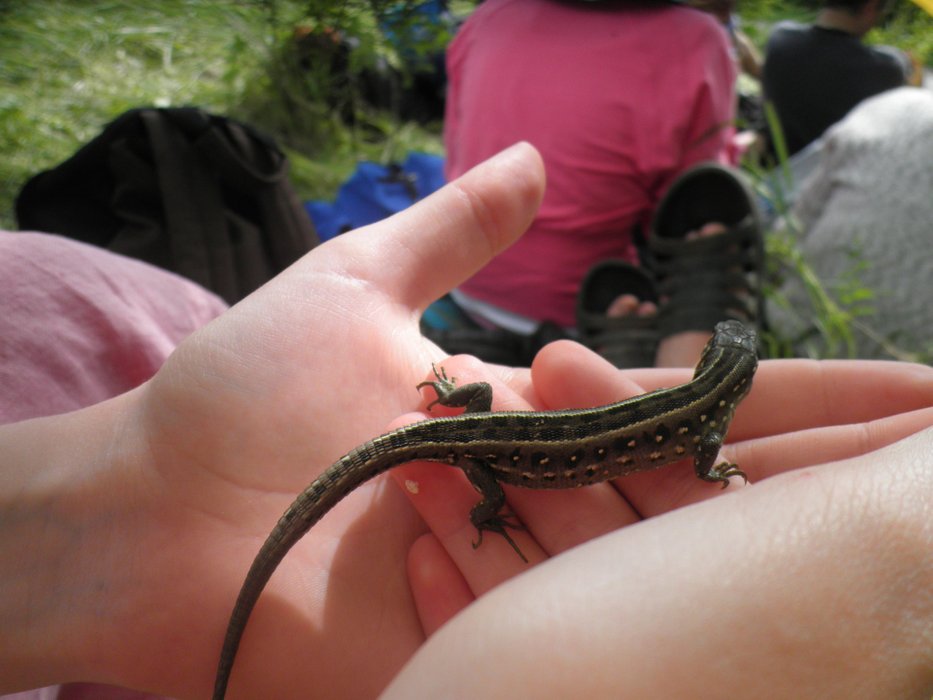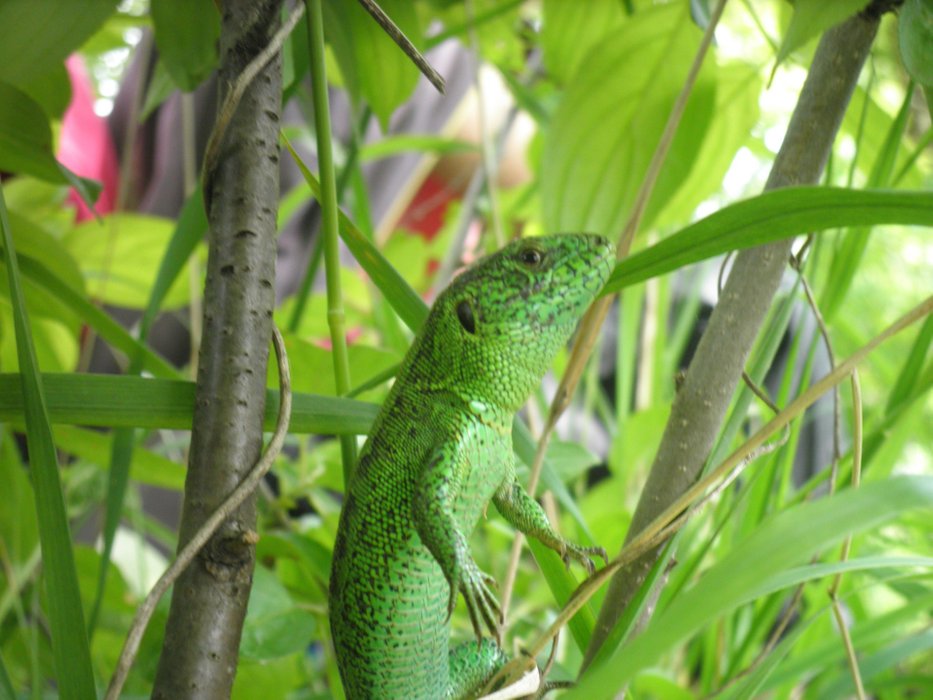 As we descended the main road and returned to the road leading to Univ, where the monastery is located, the goal of our journey, we saw wide meadow covered with lush green grass with grazing a herd of cows on it. Also there someone planted hundreds of young fruit trees, it seems apple ones. It looks like someone has planted a large orchard.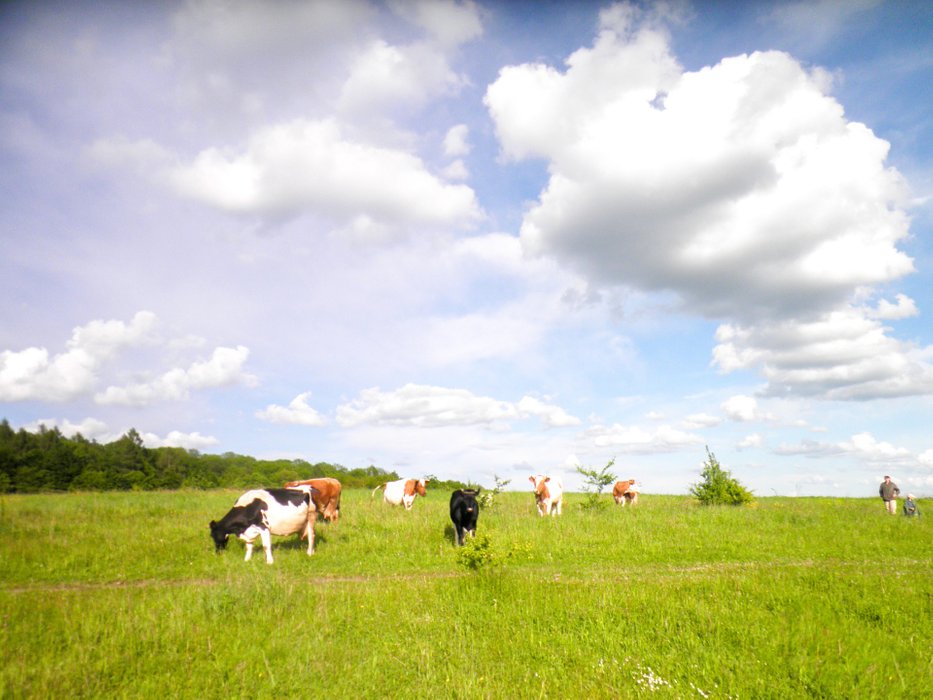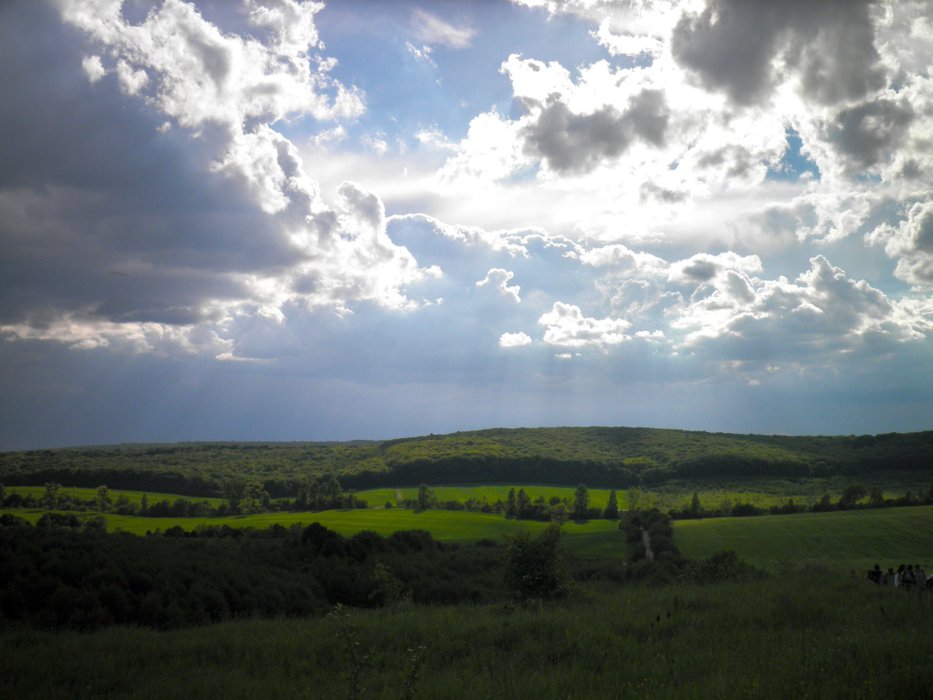 Towards evening we reached the monastery. In front of the monastery walls were dozens of buses, in which were arrived by other pilgrims. Those on the bus welcomed us, paying tribute to the fact that we had traveled more than 50 km in two days.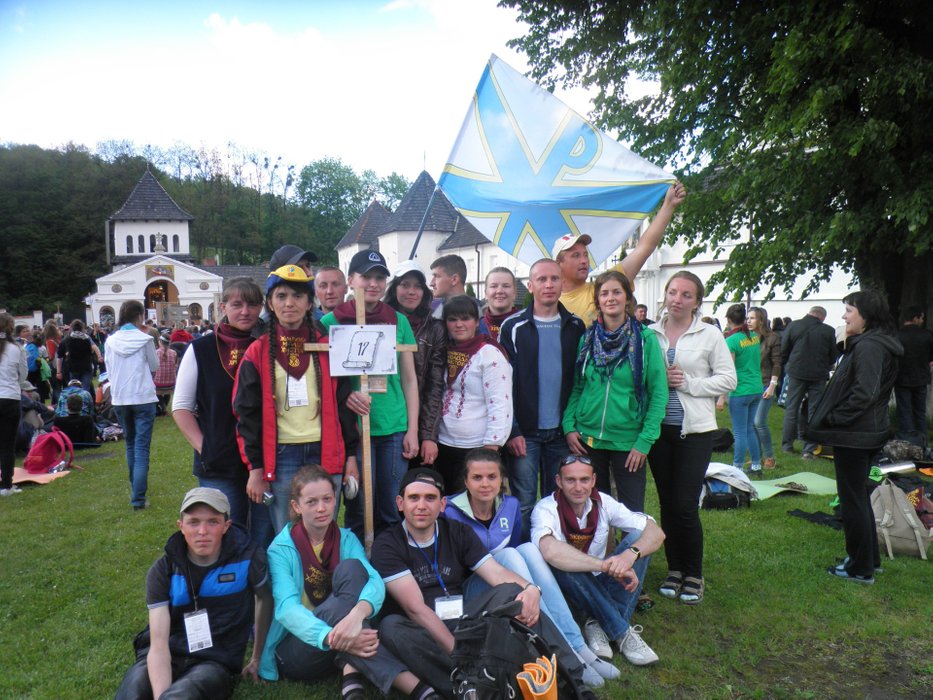 In the evening there was a traditional bypass of the monastery with candles, I wrote about it last year. Night masses also took place there, but my wife and I were too tired and went to bed in the corner we were given. It is good that we had warm things with us, because it was very cold at night, because there are underground springs in Univ.